How to get rid of gnats is one of the most popular topics on GetGreenBeWell.com. The number of comments that I get from frustrated gardeners who have infestations of fungus gnats on their house plants and outdoors is surprising! Gnats on plants is a serious problem and it's driving y'all crazy.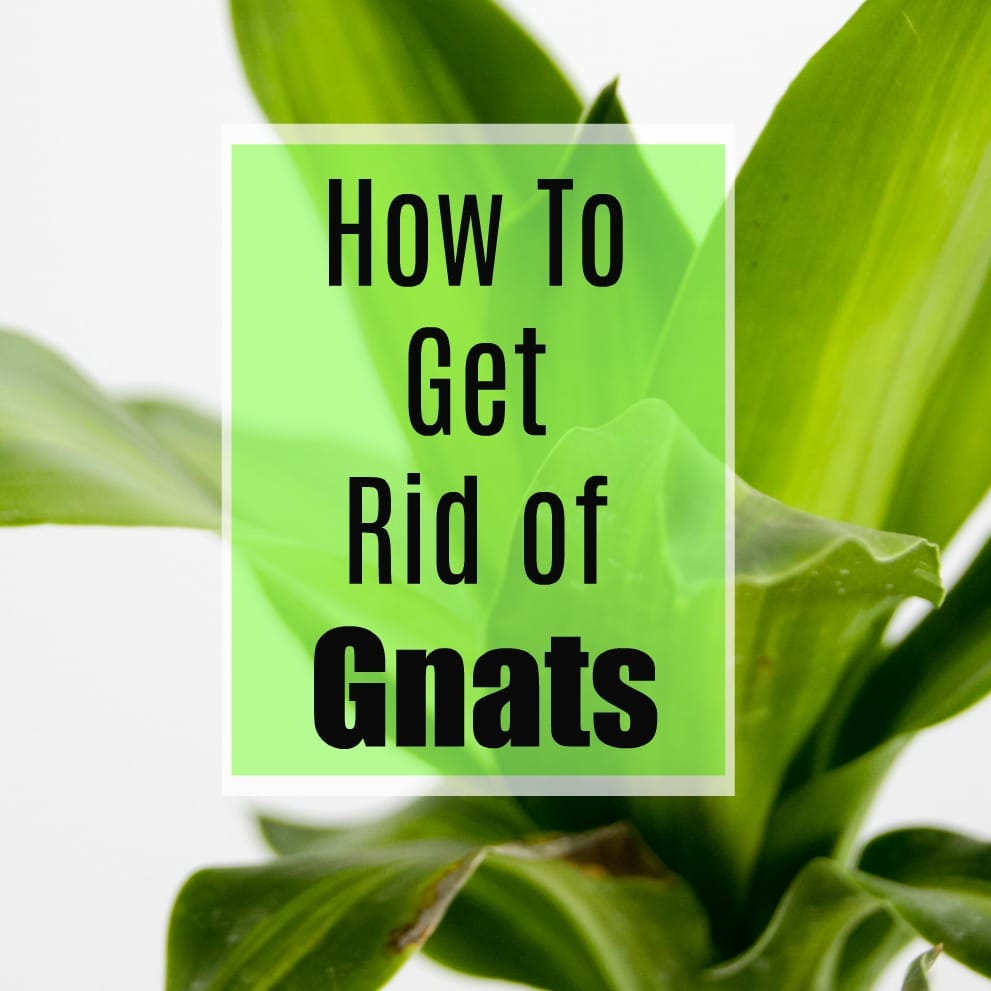 Trust me. I know.
I had a major gnat problem because I bought this type of bagged soil – even though it was organic.
The gnats that came out of that potting soil drove me crazy!
Or maybe you have gnats on your plants for some other reason.
Either way, the flying little bugs are annoying.
They can also seem impossible to kill. Especially if you don't want to be spraying potentially toxic chemicals in the air of your home trying to catch the little things.
Until now.
I've noticed my readers are gravitating towards three certain types of non-toxic gnat control with products that kill gnats naturally. These products sell again and again each month.
So I wanted to share with you what other home gardeners are doing to kill gnats on their houseplants and inside the home, as well as gnats in the garden outside.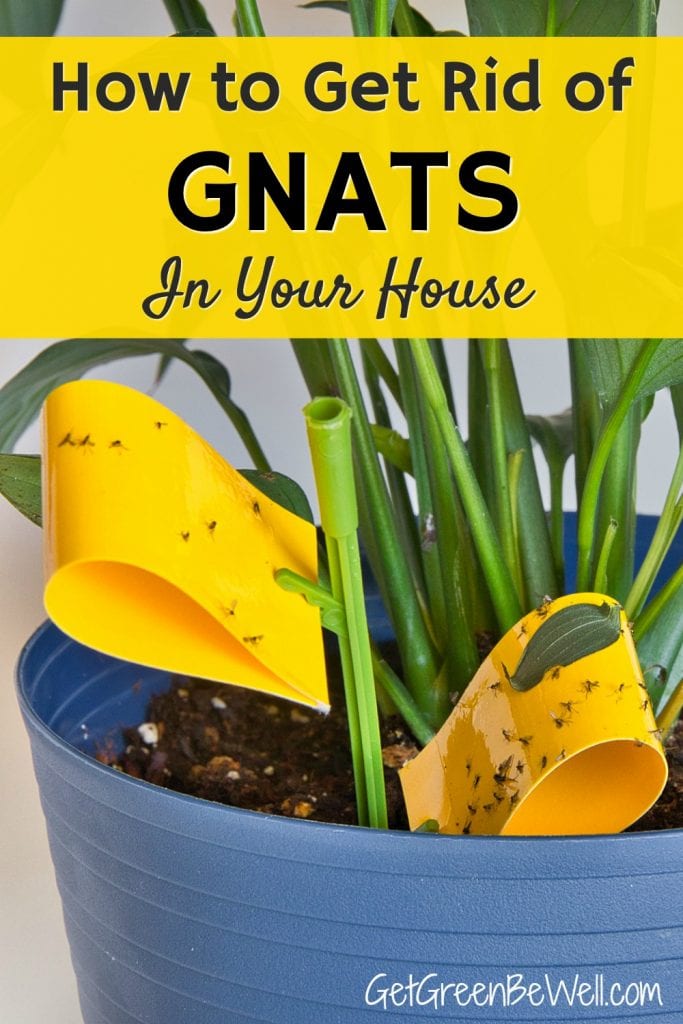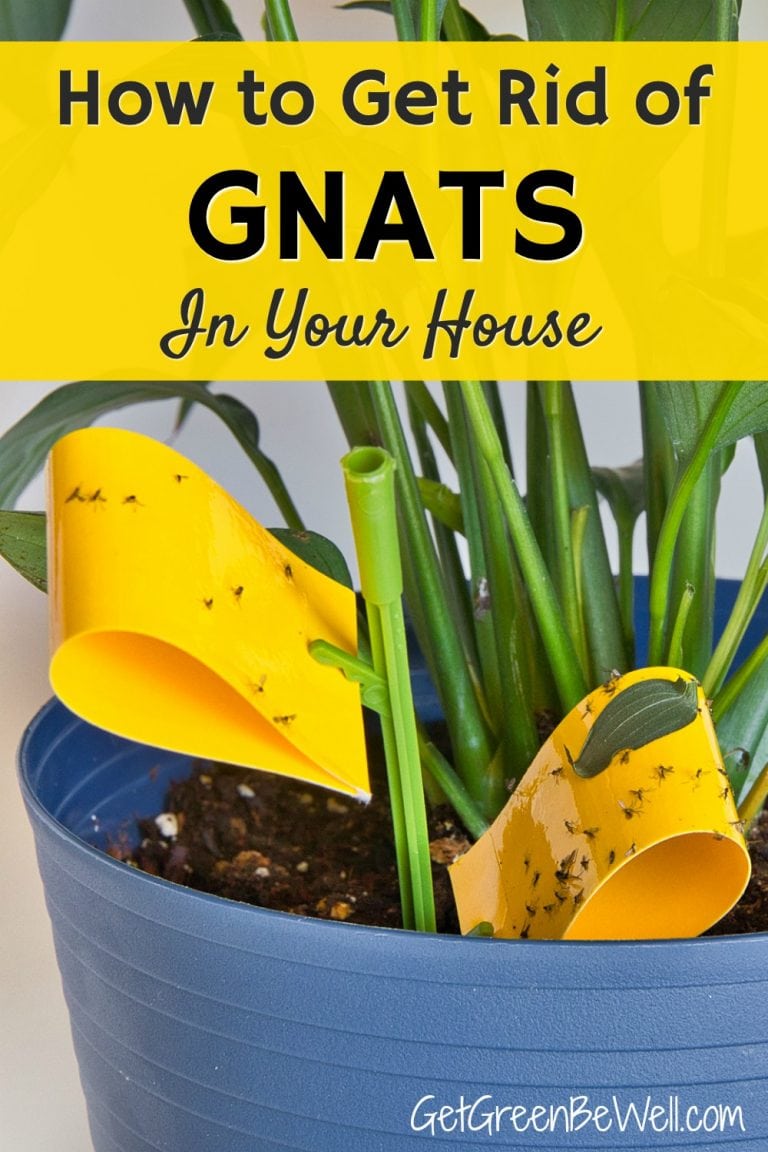 How to Kill Gnats: Three Ways
There are different methods of killing gnats. They are:
Systemic (meaning that you put something in the soil to kill gnats from reproducing)
Sticky Traps
Sprays
All of these different ways of how to get rid of gnats work. It depends on your preference, and how much time you want to spend in taking care of the problem.
For instance, systemic treatments might work more effectively over the long term, but they'll take several days to see results.
Sticky traps and sprays will work immediately, but you'll probably have to use them frequently until you get rid of the source of the gnats.
These methods of how to get rid of gnats can all be non-toxic. The sticky traps are among the most non-toxic. You don't have to worry about sprays in the air or mixing solutions.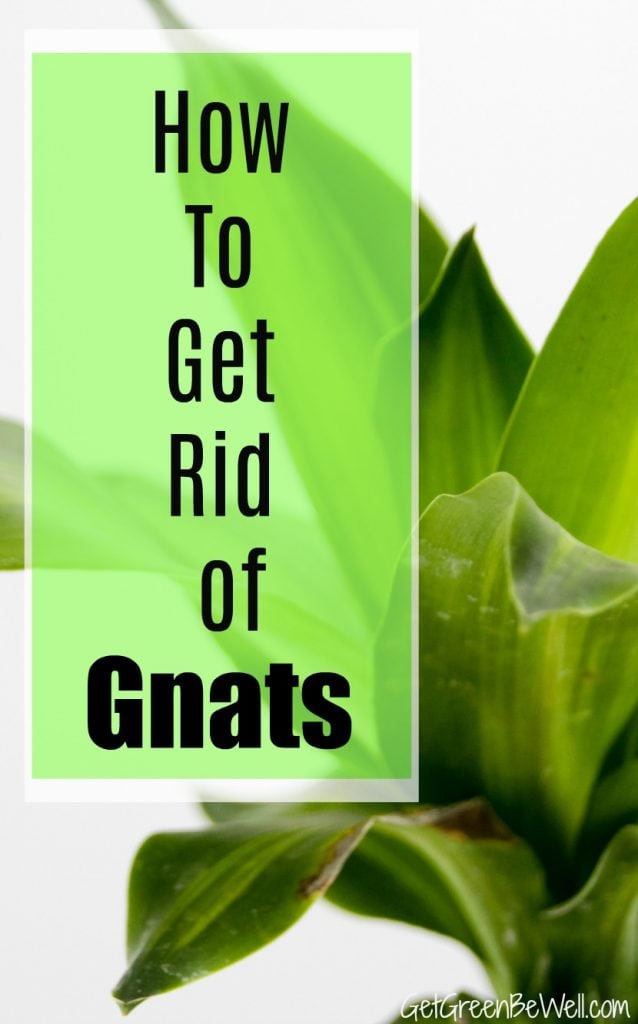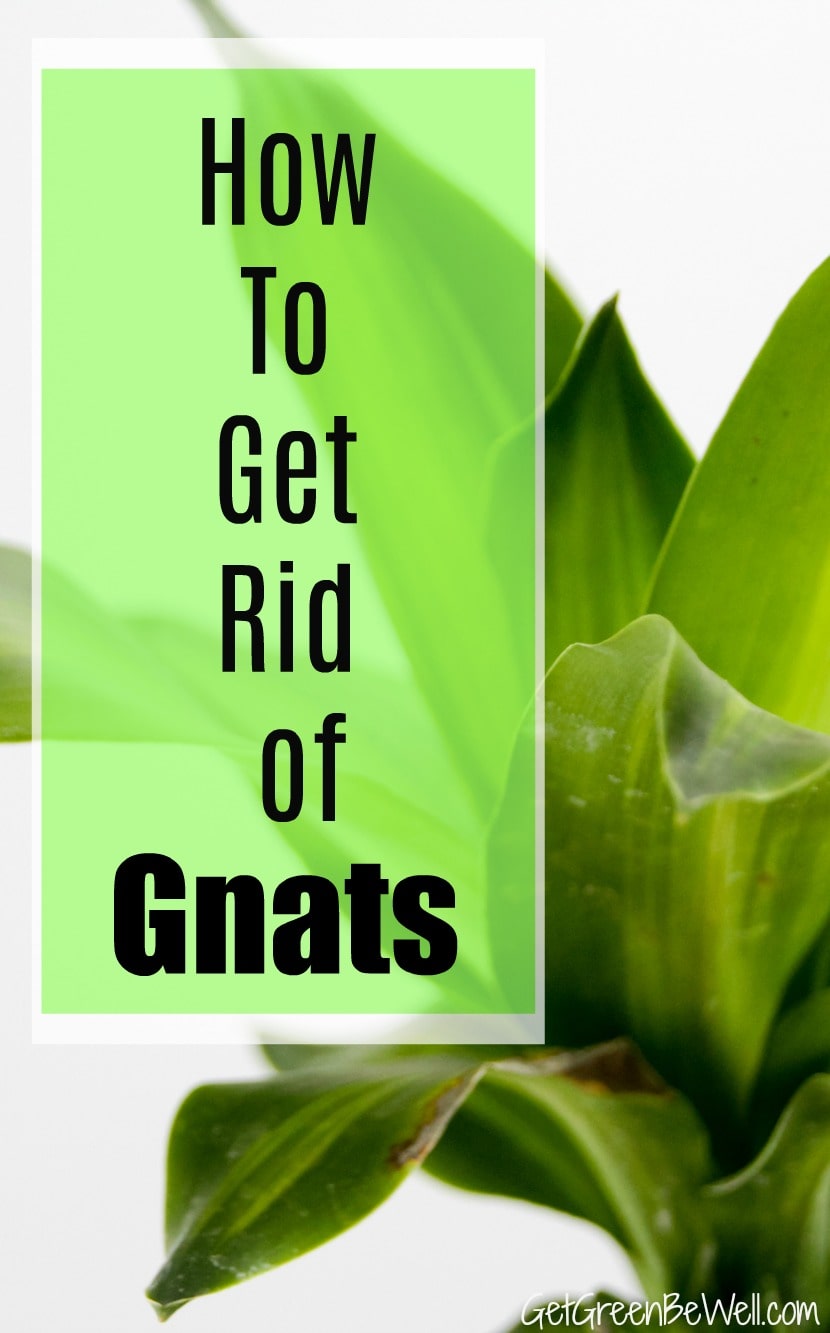 The systemic options are smart, too, because you add them to the soil, rather than spray. There is less chance in exposure to the product if it goes in the soil and you don't touch it (or pets or children don't play in it).
The sprays are among the gnat control products that you would have the most possible exposure to, as far as inhalation. Be sure to choose one with natural ingredients, such as the option below.
How to Get Rid of Gnats in Your House
These are among the most effective products to kill gnats. I've used them all and have had great success in different ways.
Removing the source of the gnat infestation is always the best way to kill gnats. But sometimes you don't know what the source is, or can't remove it. Then these products will work to kill gnats.
Sticky Traps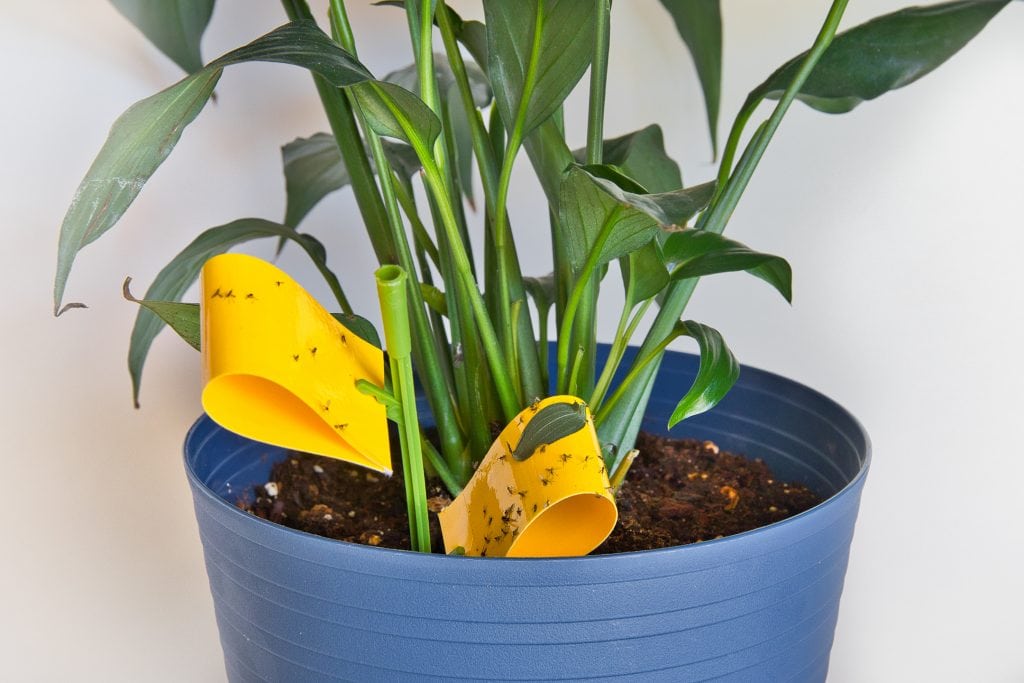 I tried to resist sticky traps for quite a while, because I didn't want big yellow things in my houseplants. But what I've found is that over time I don't even look at the yellow traps anymore. And I can arrange them behind a leaf or trunk to hide the yellow traps.
What we did find is that these yellow sticky traps for gnats work crazy good! It's so simple. And it's a leave it and forget it solution, which I love.
Plus, there are no chemicals or pesticides on these sticky traps for gnats. There are no worries about pets or children being exposed to nasty ingredients accidentally. Gnats are just attracted to the yellow, and the sticky tape catches them and prevents them from flying off.
Just adding one trap can catch gnats for weeks to come. After a couple months, my stick traps were still sticky and attracting gnats.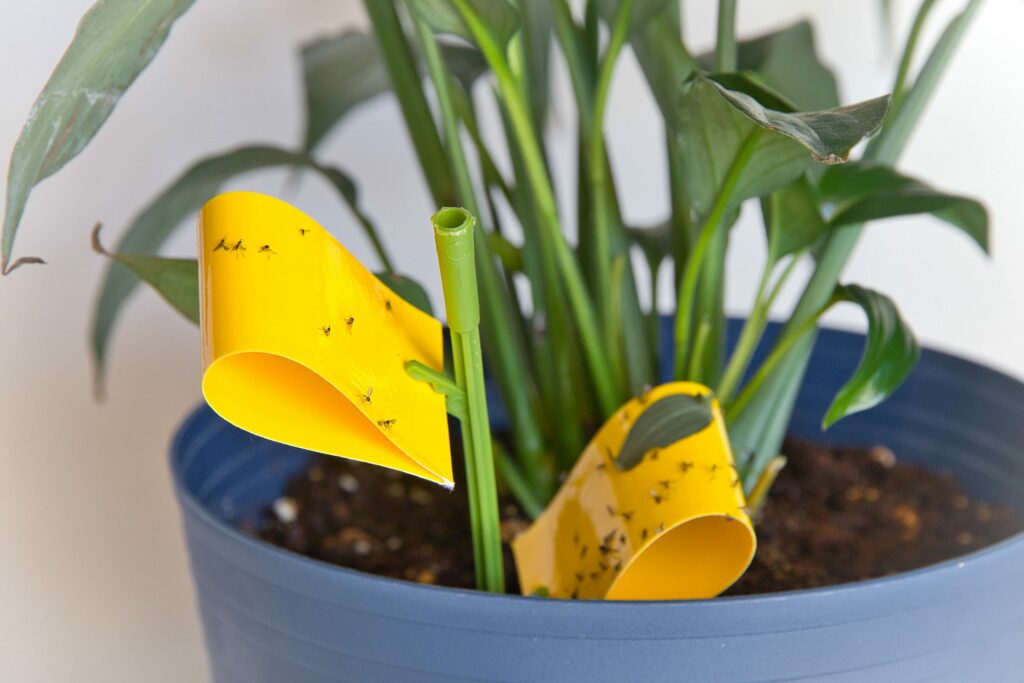 The amount of gnats in my home after bringing in new houseplants decreased dramatically!
I used this brand of gnat sticky traps and really love it (you don't have to buy the multipack unless you have a lot of plants or gnats).
(Who knew, right?!?)
Mix This In Your Soil: Systemic Gnat Killer
Adding a biological larvicide that kills fungus gnats' larvae is the perfect way to kill any future gnats. If you can wait out the life cycle of any gnats that have already started flying around, then a systemic insecticide is a smart choice.
These products are mixed into water or sprinkled on top of the soil. The biological control prevents fungus gnats from breeding. This is important because while you might feel like you won by killing the gnats flying around your home, there could be more gnats about to be released from potting soil that you can't see.
Then it's a never ending battle.
These biological controls aren't insecticides. They simply alter the breeding ability of the gnats to prevent them from becoming a nuisance. You might be familiar with this type of systemic product in controlling mosquitoes. There are mosquito dunks that you can add to pools, fountains, bird baths, etc. that naturally prevent mosquitoes from breeding. This is the same type of product.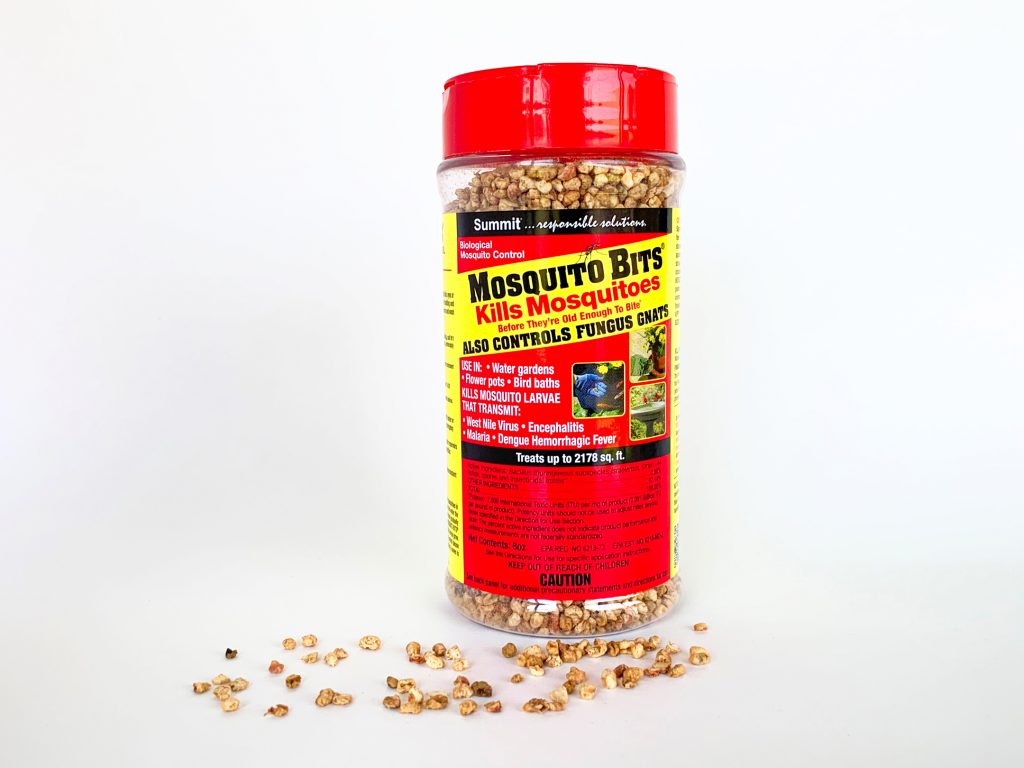 I have used these granules in my potting soil to prevent fungus gnats from breeding. I really do think that it worked. After a week or so, there seemed to be less problems with pesky gnats in my house. Keep in mind, this product says Mosquito Bits but it also states on the label that it works with fungus gnats.
Gnat Spray for Plants
Sometimes you just want a spray to kill problem bugs immediately and on contact. After all, no one wants to wait for a sticky trap or systemic gnat killer to work when they are entertaining in an hour.
Thankfully, there are safer insecticides that use the power of plants and nature to kill bugs, including gnats.
I've used Garden Safe products with great success. If you're looking for a spray to kill bugs on contact and when you specifically see them, then this insect spray is a good choice.
More Houseplant Tips
Here's some great ideas on how to keep plants alive when you're away on vacation.
Dirty plants aren't healthy plants. Make sure you know how to clean plants for better air purifying.
Here's the answer of how plants purify the air, in case you were curious.
If you'd like to improve your indoor air quality, be sure to sign up for my FREE COURSE on the 3 Best Houseplants to Detox Your Home.

Best Houseplants to Detox Your Home
And if you're looking for better sleep tonight, consider adding one of these best plants for the bedroom. And check out this amazing place to buy plants online (some of the best detoxing plants can be found here for a great price!).