Know someone who is mildly obsessive about killing germs and keeping things clean? Whether you are looking for a comical gift or something practical, these are the best gifts for germaphobes and clean freaks.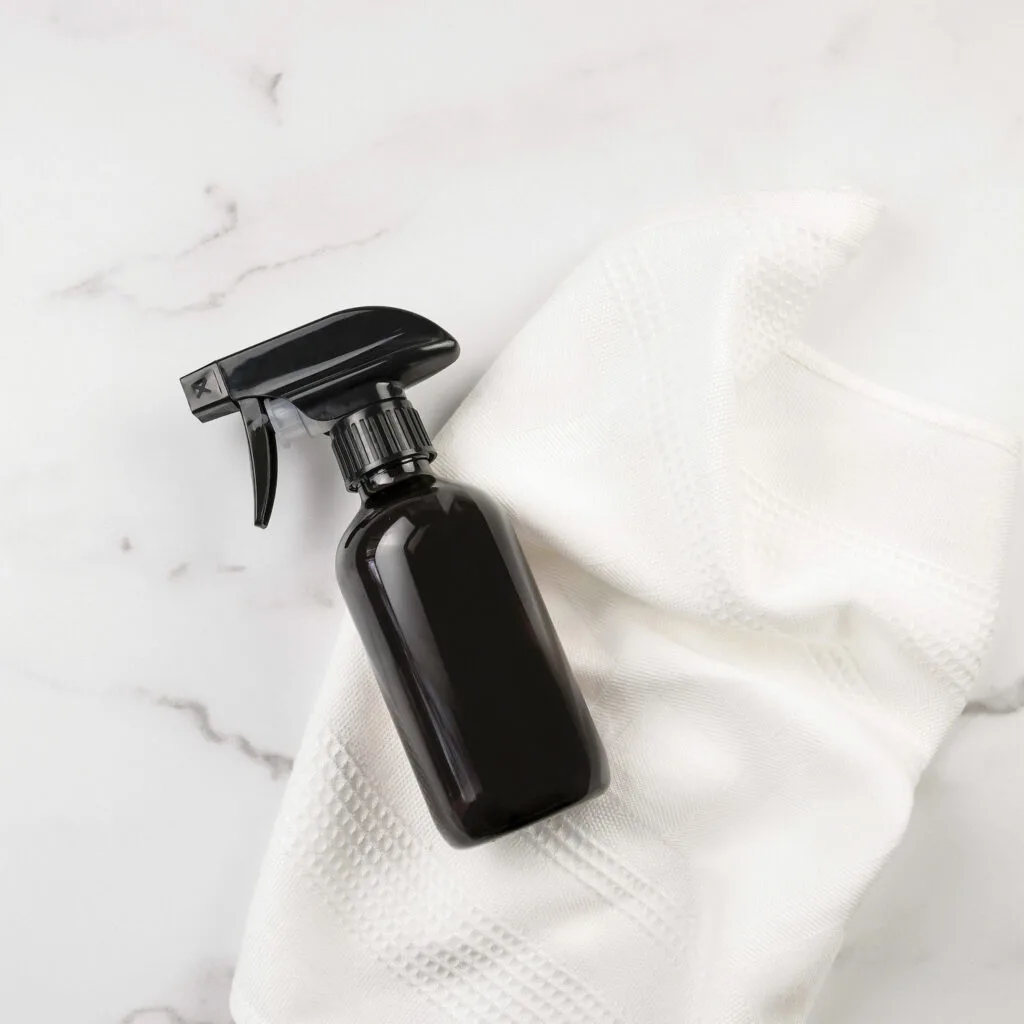 So if you're wondering what do you buy a clean freak, we have got a great list! The gift ideas are listed in the following order:
Practical Gifts for a Germaphobe
Cleaning Products
Germaphobe Door Opener
Funny Gifts for a Germaphobe
What Do You Get a Germaphobe? (Practical Gifts)
These are the gifts that clean freaks and germaphobes will use and appreciate! They are practical items that really do clean and sanitize your home, or help you keep well while traveling.
Cleaning Products
Gifting someone cleaning supplies usually isn't exciting. But with these unique finds, they'll actually love what you get them!
A great gift for clean freaks is a Branch Basics starter kit. If your friend or family member loves to clean and would be thrilled with non-toxic cleaners, THIS is the gift you want to give!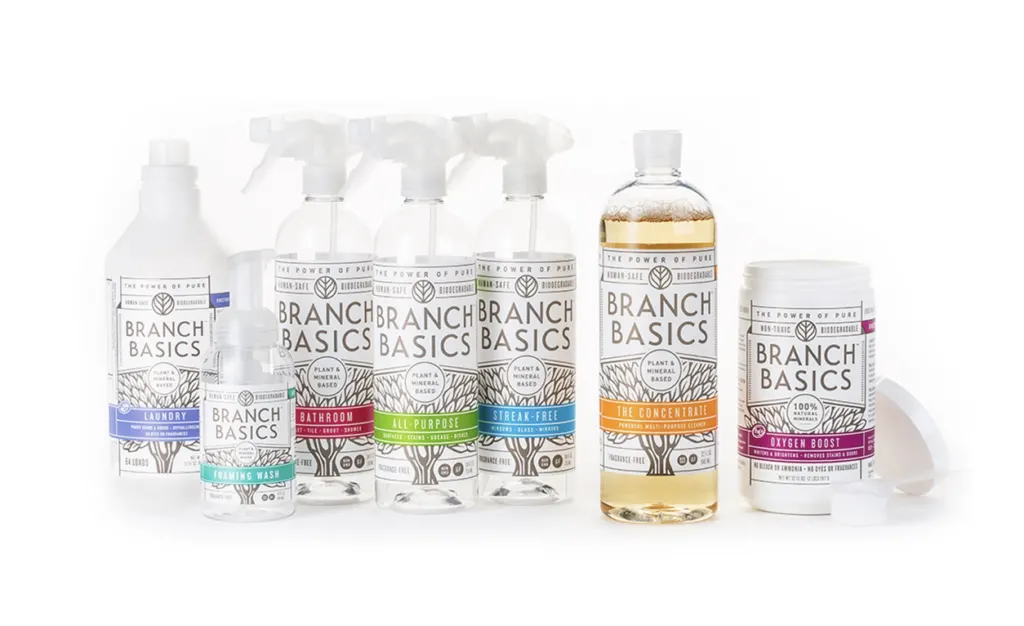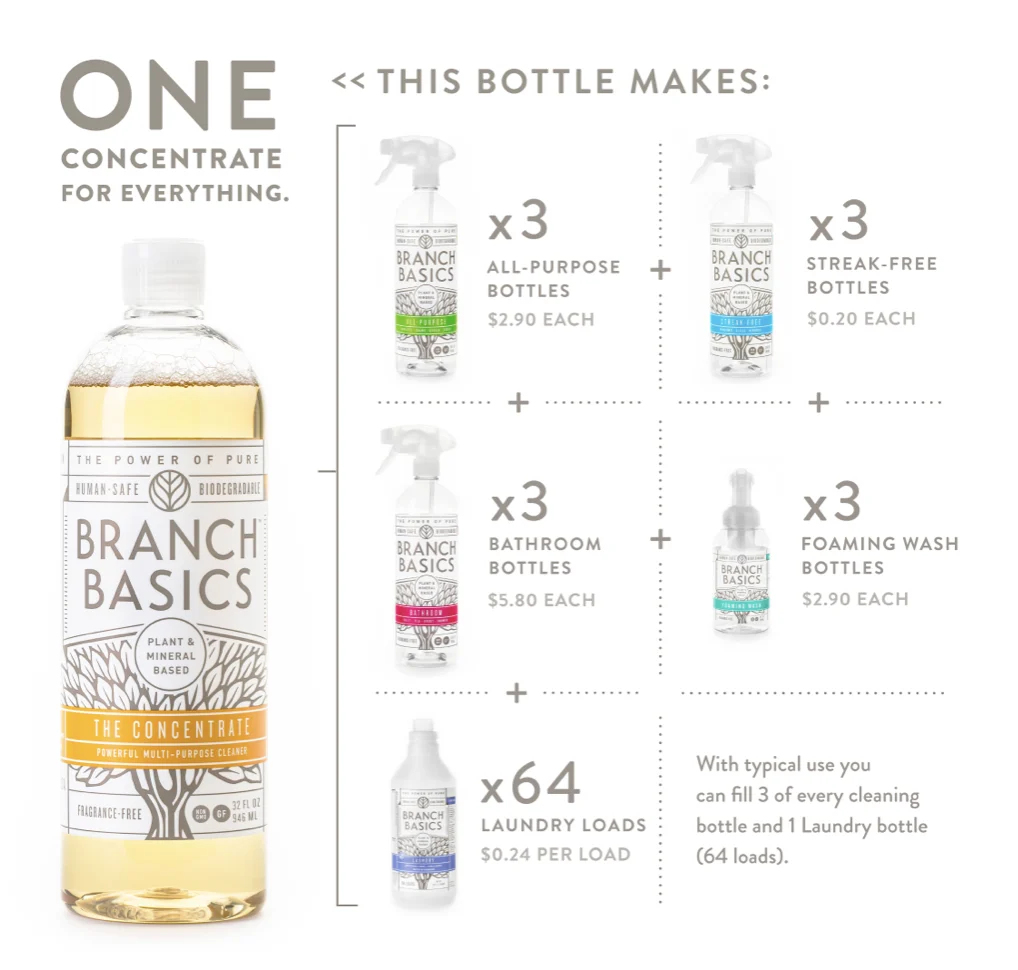 One concentrate will help them keep the entire house clean. PLUS, the starter kit comes with all the bottles that you need, packaged in a reusable bag.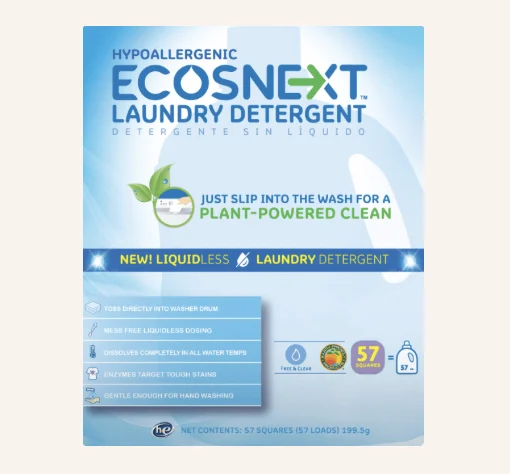 Know someone trying to embrace zero-waste living? Then they'll love ECOSNEXT, a new type of laundry detergent that comes in sheets that are added to a load of clothes. No plastic bottles.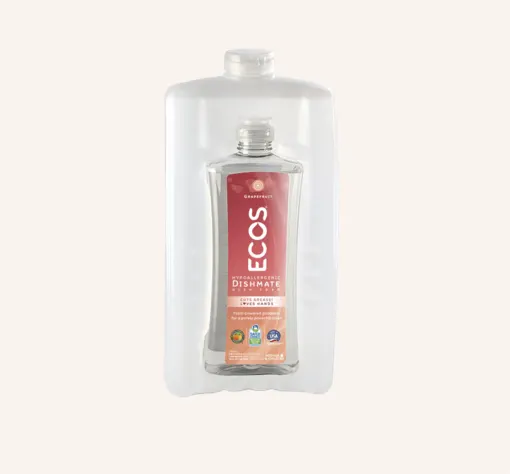 Dishwashing detergent suddenly becomes cool when you give this ECOS Dishmate Mother and Child set – a hand pump soap dispenser that snaps into a larger refillable container for easy storage and gifting.
Best Germaphobe Door Openers
Some of the germiest places anywhere are door handles, elevator buttons and ATM buttons. This category of germaphobe gifts deserves it's own curated collection, because there are so many different styles to choose from. The door openers that can be personalized make great gifts!
A classic design for a door handle opener and button pusher. The multi-pack gives one to everybody in the family.
Comes in a variety of colors. This one has a retractable clip.
When you dont' want to use a keychain gadget but want to avoid touching surfaces. These grips allow you to squeeze a handle comfortably but avoid exposure.
Photo Credit: www.etsy.com
A customized keychain tool makes a perfect gift.
Photo Credit: www.etsy.com
Solid wood and perfect as a germaphobe door opener.
Funny Gifts for Germaphobes
Maybe you are not looking for something practical to kill germs. Perhaps you are wanting to give a funny gift that celebrates their clean freak tendencies because you always joke about it with each other. Here's some brilliant gifts for clean freaks that they will love to celebrate their germaphobe actions.
Using public restrooms has always grossed people out. So they'll laugh out loud when they open this kit with a hazard suit for public toilet survival!
Photo Credit: www.etsy.com
The perfect glass to drink your cocktail, beer or wine from! And, yes, it is insulated and actually works great!
The name says it all. It's the perfect gag gift for germaphobes.
Photo Credit: www.etsy.com
We all know someone that has a secret stash of cleaning wipes. Let them proclaim their love for disinfecting with this funny jewelry.
Photo Credit: www.etsy.com
A key ring that proudly proclaims they are a germaphobe and proud of it in 2020!
A visual representation of the microbes out there. Perfect for putting in the bathroom to remind everyone to wash their hands!
Photo Credit: www.etsy.com
A way to show how much you care!
Photo Credit: www.etsy.com
Let everyone know of your need for social distancing with this comical, yet practical, t-shirt design.
Another plush toy germ gift that would make a great gift!