What are She Sheds you might ask? Have you heard of Man Caves? Of course you have! She Sheds are a woman's answer to Man Caves. They are personalized getaways to get away from the world and the stress of family and get a few minutes peace and quiet for yourself. (Well, theoretically, as long as the kids don't follow you in there….)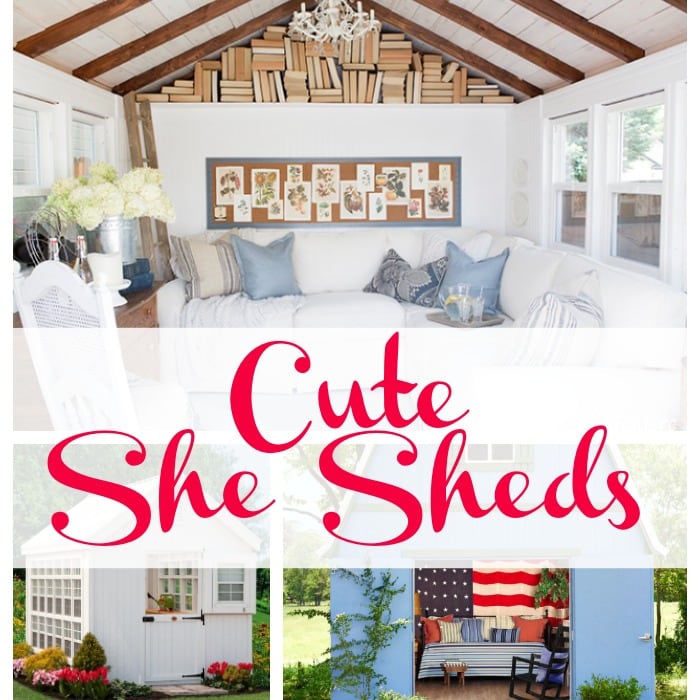 She Sheds are usually situated away from the house. Usually in the garden, backyard or a detached garage. Sometimes it's just a storage shed renovated to become a She Shed. After all, moms don't want to try to get away from it all in the house where it *all*  is, you know what I mean?
She Sheds are often girly, feminine, with lots of pastel colors, soft fabrics, and even chandeliers and lots of frills. Not always, but that is a common theme. In general, She Sheds are the perfect place to let your style show, without having to please men or keep it kid-friendly so that nothing gets broken.
Women crave She Sheds for so many reasons. Don't we all just want a little space in the world to call are own? Often, She Sheds are created for one of these popular getaways:
Reading Nook
Arts and Crafts Room
Yoga Studio or Exercise Room
Backyard Office
Beach House
Fairytale Getaway
Garden Retreat
Want to create your own She Shed? Check out these inspirational She Sheds and start dreaming of creating a little space of your own.
Cute She Sheds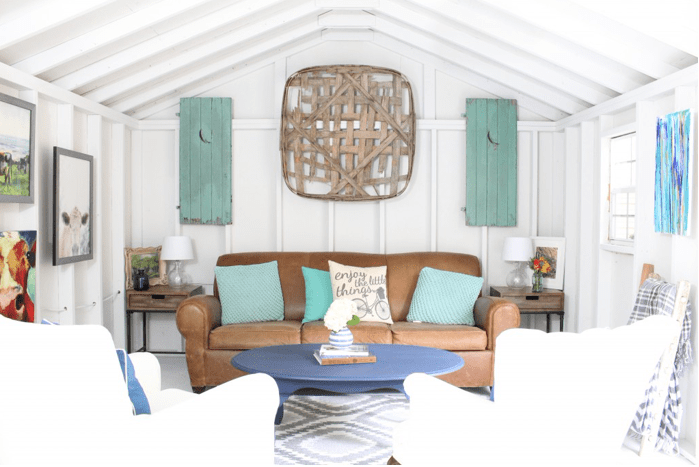 This shed makeover from 2BeesinaPod.com created a simple, elegant and rustic getaway that's way more exciting than a storage shed!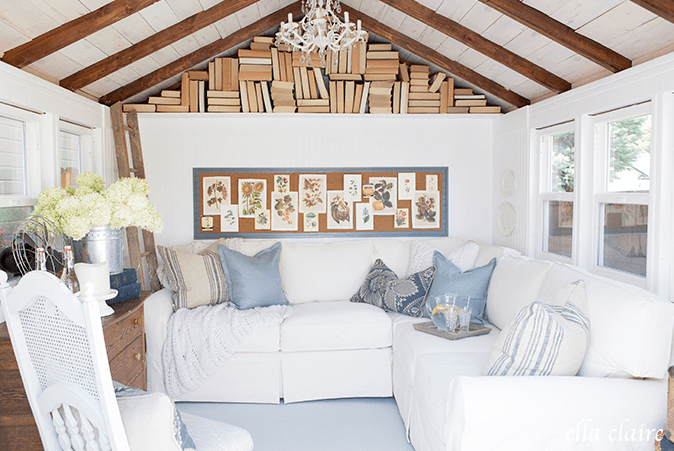 Created out of a shed from the Home Depot, see all of the photos and process of making this She Shed in a backyard from Ella Claire Inspired.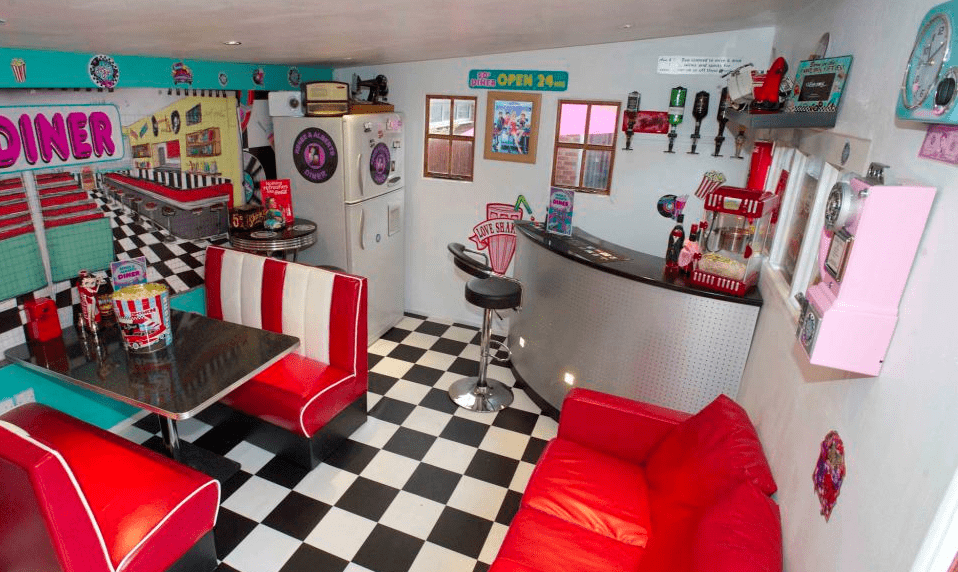 Create a 1950s diner feel for the ultimate getaway – and the place where all of your friends will want to gather! Can't believe this is actually a shed!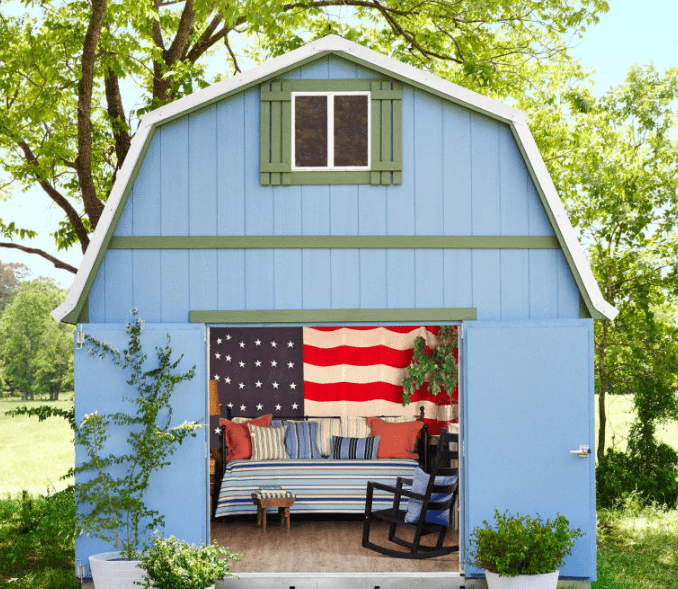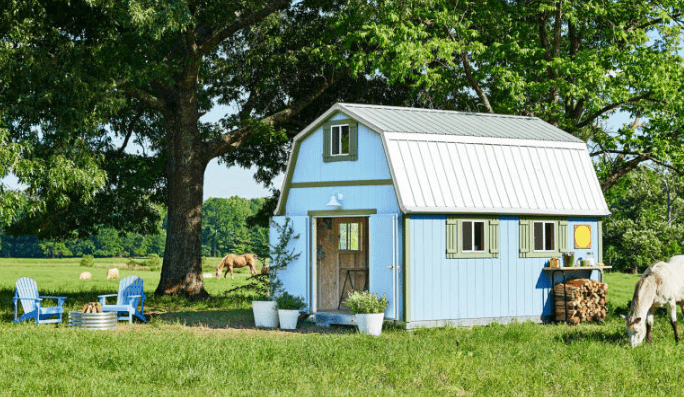 I love this Americana She Shed designed by Country Living! Perfect for out in the country, or bringing a piece of the country to your backyard.
Keep on scrolling, but if you like what you see so far, you might like these books on She Sheds.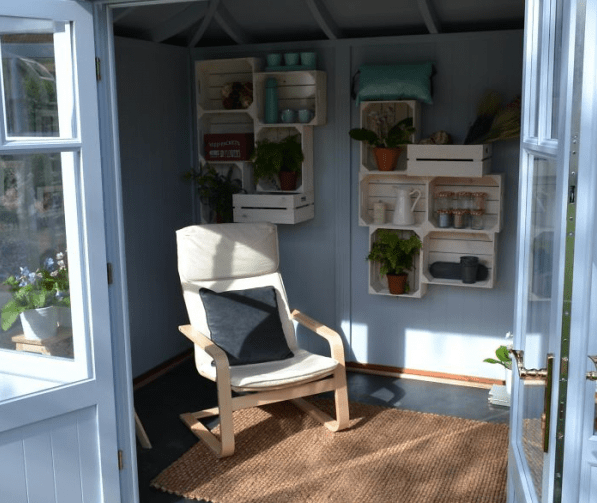 This small She-Shed shows that you don't need a large space for a tranquil retreat. Love the simplicity of this small reading nook crafted out of a shed.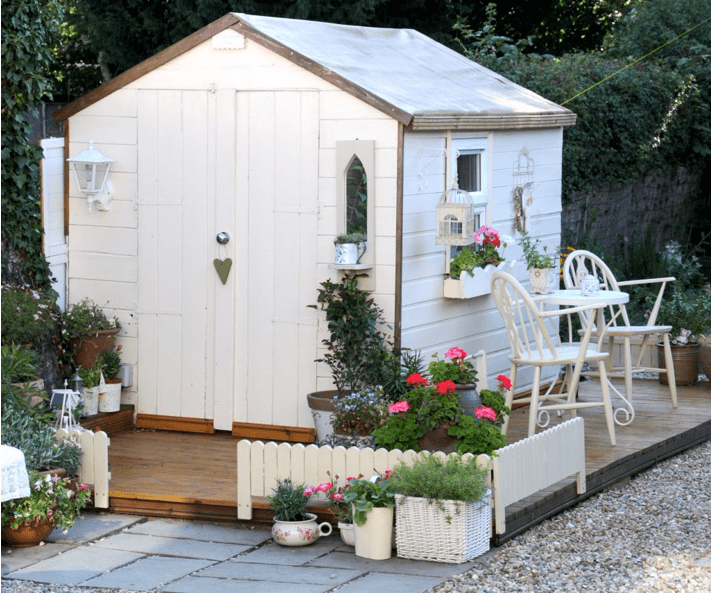 I love the Victorian charm of this She Shed. It really is simple. A shed with window boxes on a wooden base that forms a "porch" Imagine all of the charm inside! It's so cute!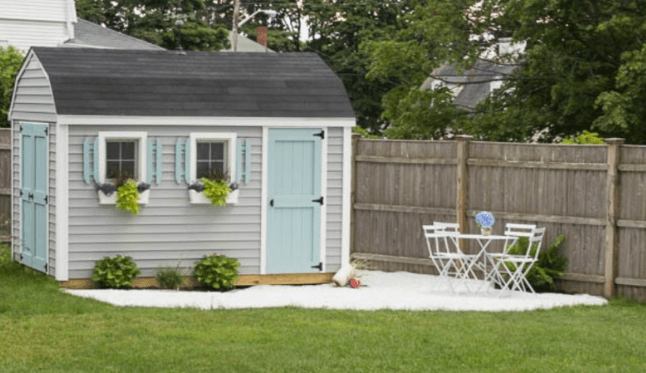 This coastal charmer is in the backyard of Finding Silver Pennies. It's another Home Depot makeover tucked away into the corner of a backyard, yet feels like a whole other world.
Did you know you can buy adorable sheds online? Let your imagination soar with these ready-made sheds easy to customize into a She Shed: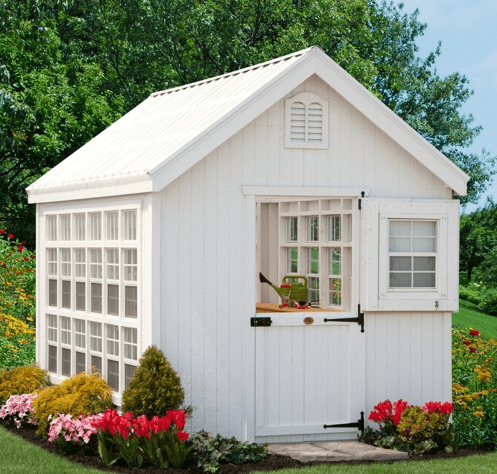 Okay, okay, so this is really a greenhouse. You can buy it as is. But I think it would make a cute She Shed (and it would be toasty warm, you know!). Add some garden furniture inside, potted plants, maybe a lemon tree and drink your tea while reading a novel. Ahhh, bliss!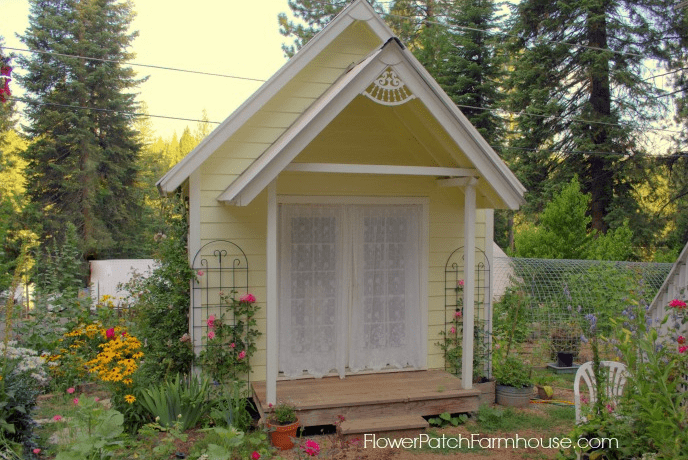 Oh, how quaint! Love this She Shed from Flower Patch Farmhouse that is surrounded by a garden. It looks tucked in the woods, don't you think?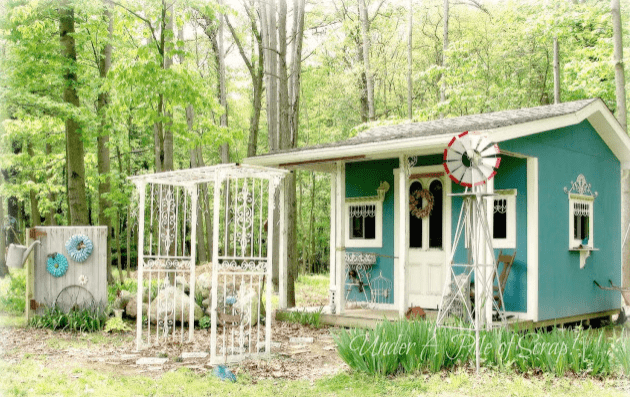 Made with salvaged materials, this outdoor getaway is pretty impressive from Under a Pile of Scrap.
Pin it!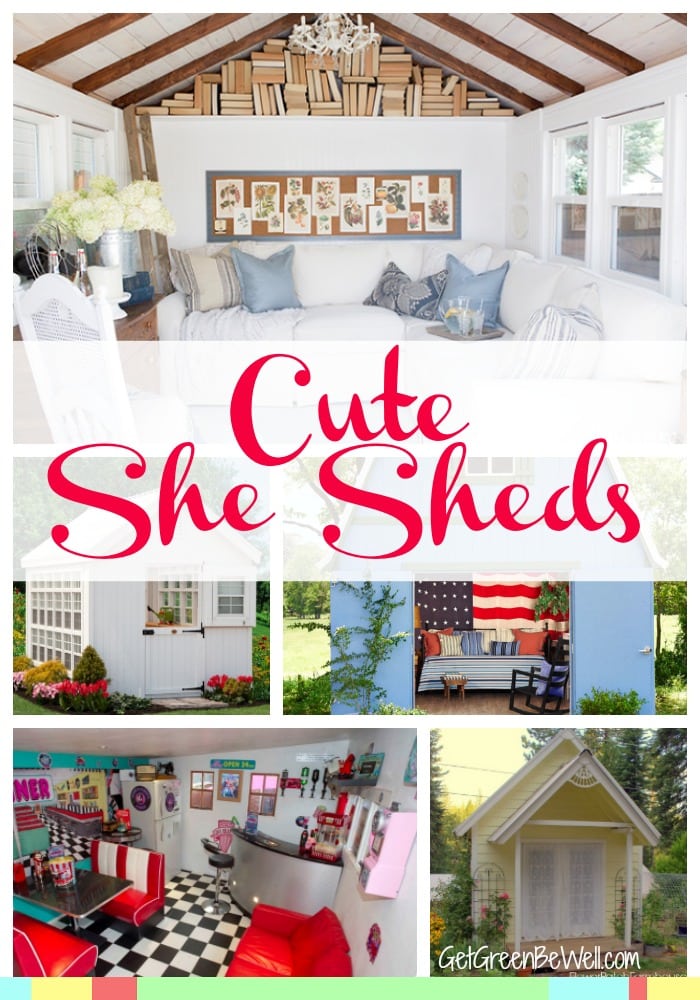 Have you ever seen a cute She Shed in person? What did you think?