Did you know hemp can be used for clothing fibers? And that hemp textiles are naturally anti-bacterial and anti-odor? Yep! Which makes hemp underwear a smart decision in a sustainable wardrobe!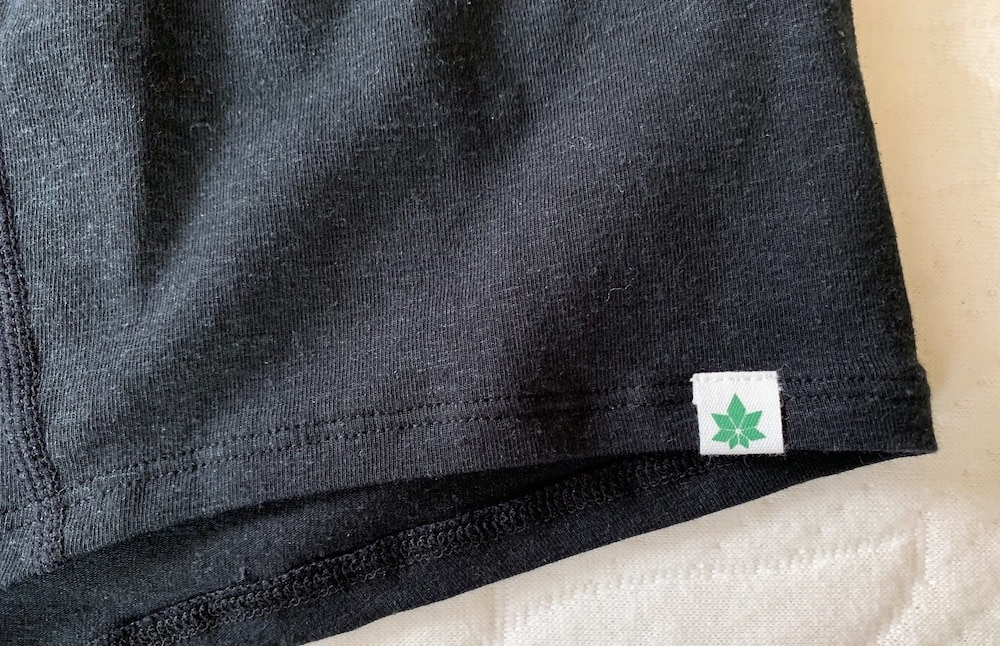 Hemp Fabric
Hemp was one of the first plants to be used to make fiber textiles. In fact, its use as a fiber dates back more than 10,000 years!
So if you think that hemp is a new industry, it's not. The plant has been used for millennia because it's one of the strongest natural fibers available (and it makes amazingly strong rope that sailors have been known to use for years).
Why has the hemp plant been used for so long? Because hemp has some pretty remarkable qualities as a fiber.
Facts about hemp fabric:
Anti-bacterial
Anti-Odor
Can be Organic
Soft
Breathable
Sustainable (hemp grows super fast, actually improves the soil, and doesn't require as many pesticides or fertilizers)
Hemp Underwear for Women and Men
The fact that hemp textiles are naturally anti-bacterial and anti-odor makes hemp fabric a no-brainer for use in underwear.
Which makes you wonder why you'd choose fibers that wouldn't give you those benefits for protecting a sensitive area of the body?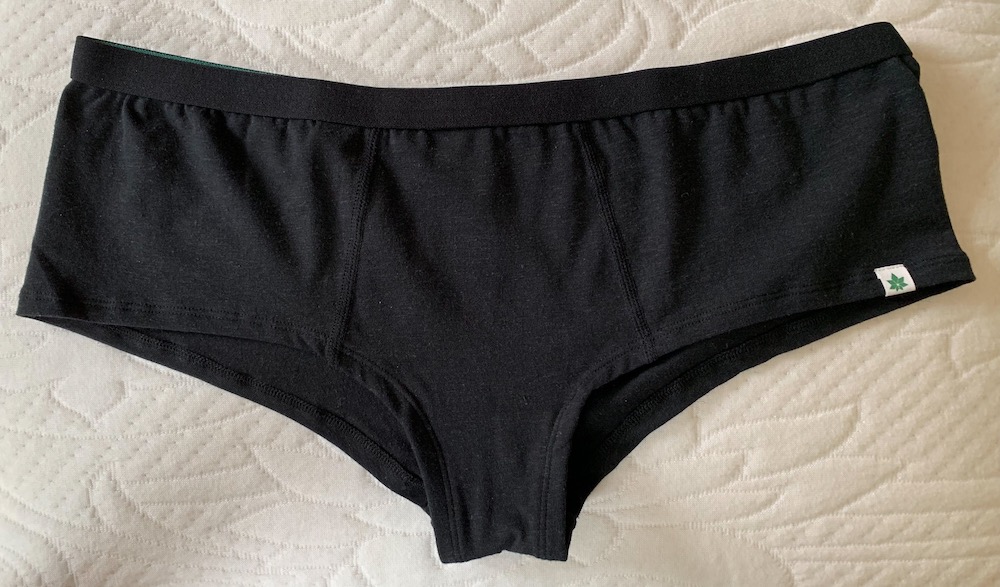 Polyester is actually a man-made, chemical-based fiber. And it definitely does not breathe well. So using polyester underwear on a part of the body where heat and moisture can build up during the day doesn't seem to make sense.
Plus, your private parts where underwear covers could benefit from some anti-bacterial and anti-odor help, right?
Wouldn't you want those anti-bacterial and anti-odor properties to come naturally in a fabric that you use, rather than something artificially created?
Is Hemp Fabric Soft?
Okay, so the first thing that I thought of when hearing about hemp underwear was that the fabric would probably be scratchy and uncomfortable.
Am I the only one thinking that?
For some reason, I imagined hemp fabric to be like burlap. Rough, itchy, scratchy and not enjoyable to wear.
But I was wrong.
Hemp fabric is surprisingly soft! Yep, surprisingly really soft!
And the thing is, it keeps getting softer over time. I've found that to be the case with many natural fibers, including bamboo and wool, too. The fabric just keeps relaxing and getting softer with every wash.
WAMA Hemp Underwear Review
We were gifted WAMA hemp underwear to try out and see what it feels like compared to traditional underwear fabrics. And we put two different styles – hemp underwear for women and hemp underwear for men – to the test.
Here's what we tried out:
Now, when I was looking at the WAMA hemp underwear website, I did notice that they suggest sizing up compared to your normal size. Which kind of freaked me out because I was stressed about what size to order. No one wants super tight or baggy underwear, right?
But after reading tons of comments on the WAMA hemp underwear site, I realized that I didn't need to be concerned about sizing at all.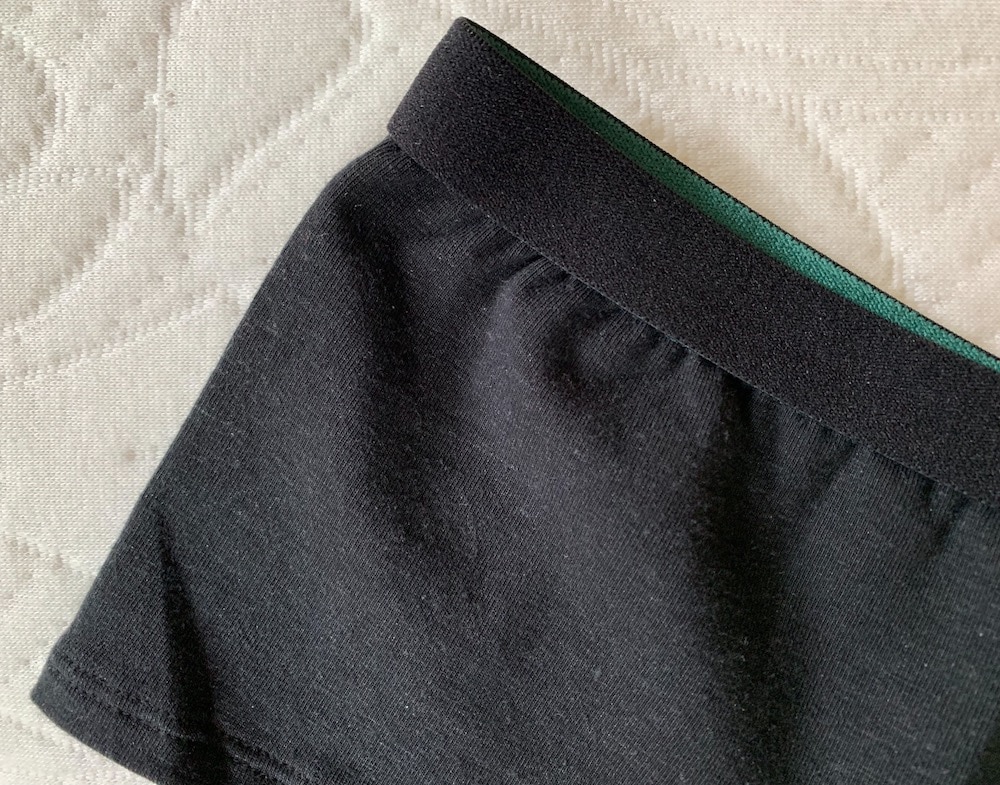 WAMA has a very generous return policy of exchanging sizes or colors if you're not happy. Or getting a full refund.
And for underwear, that's unheard of. Usually no one is taking back underwear after you've tried it on! Not even the stores where you shop.
Turns out, I didn't need to be concerned about choosing a size anyway. I ordered the same size I always wear (my husband did, too), and they fit perfectly!
What Does Hemp Underwear Feel Like?
I'm not sure why I was so worried about trying on hemp underwear, LOL! I literally had this fear of it being like burlap and scratchy.
But it was nothing like that!
WAMA hemp underwear was super soft and instantly fit remarkably well. It's like a high end fabric feel. It is definitely a thicker fabric than you might be used to for underwear, but not too thick.
The underwear fit to our curves without being bulky or baggy.
The elastic waistband was substantial and fit well without pinching.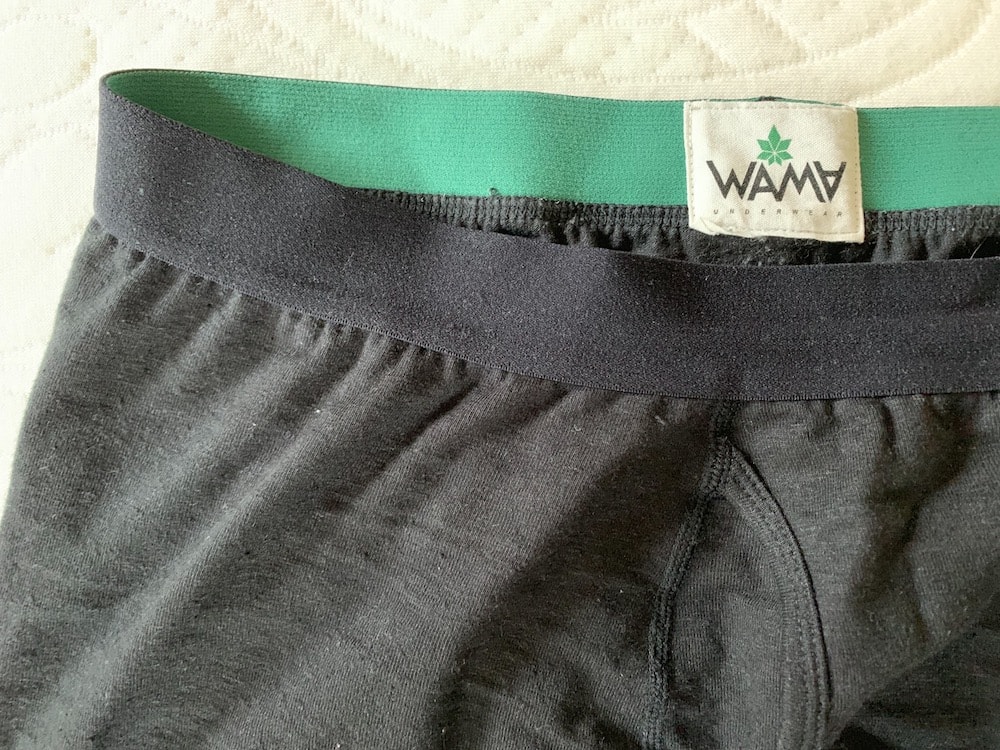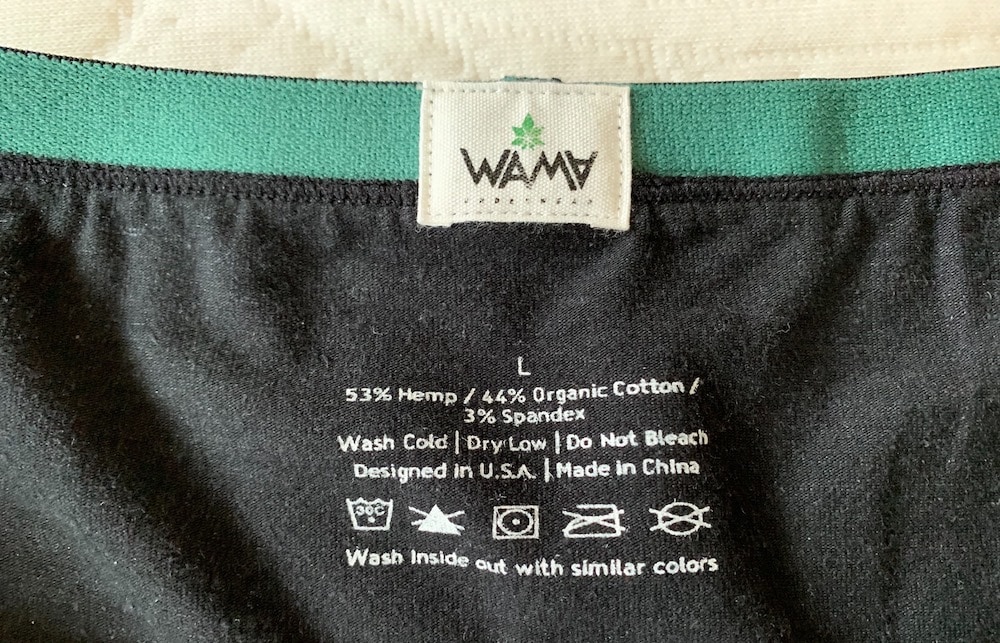 WAMA hemp underwear is a combination of hemp, organic cotton and a touch of spandex which helps to keep underwear where it needs to stay.
Does Hemp Underwear Cost More?
Here's the thing: sustainable underwear might cost a little bit more compared to some well-known mass marketed brands.
Although the pop up discount that appears when you visit the WAMA site reduces that extra cost AND there's FREE SHIPPING!
But the big thing is that this underwear will last longer. Hemp is perhaps the strongest natural fiber known to man. You'll be able to use hemp underwear much longer than cheap cotton or polyester underwear. The fibers aren't going to wear out quickly, which is common with inexpensive brands you find while also shopping for groceries at a big box store.
And when you buy the multi-packs of WAMA hemp underwear, you really save a lot of money!
Pin This to Remember for Later!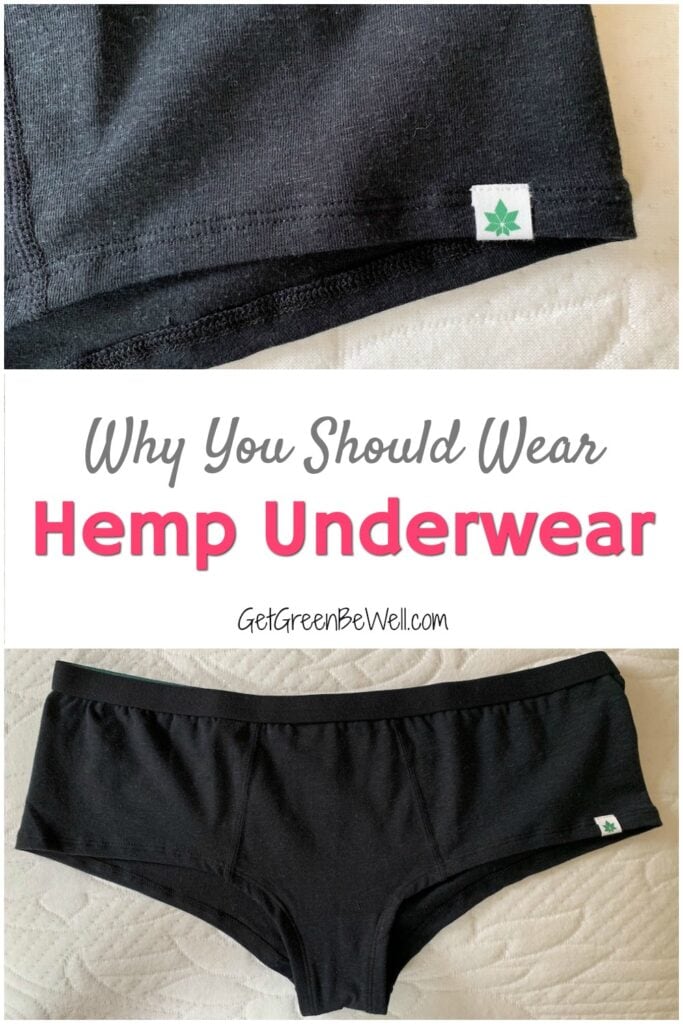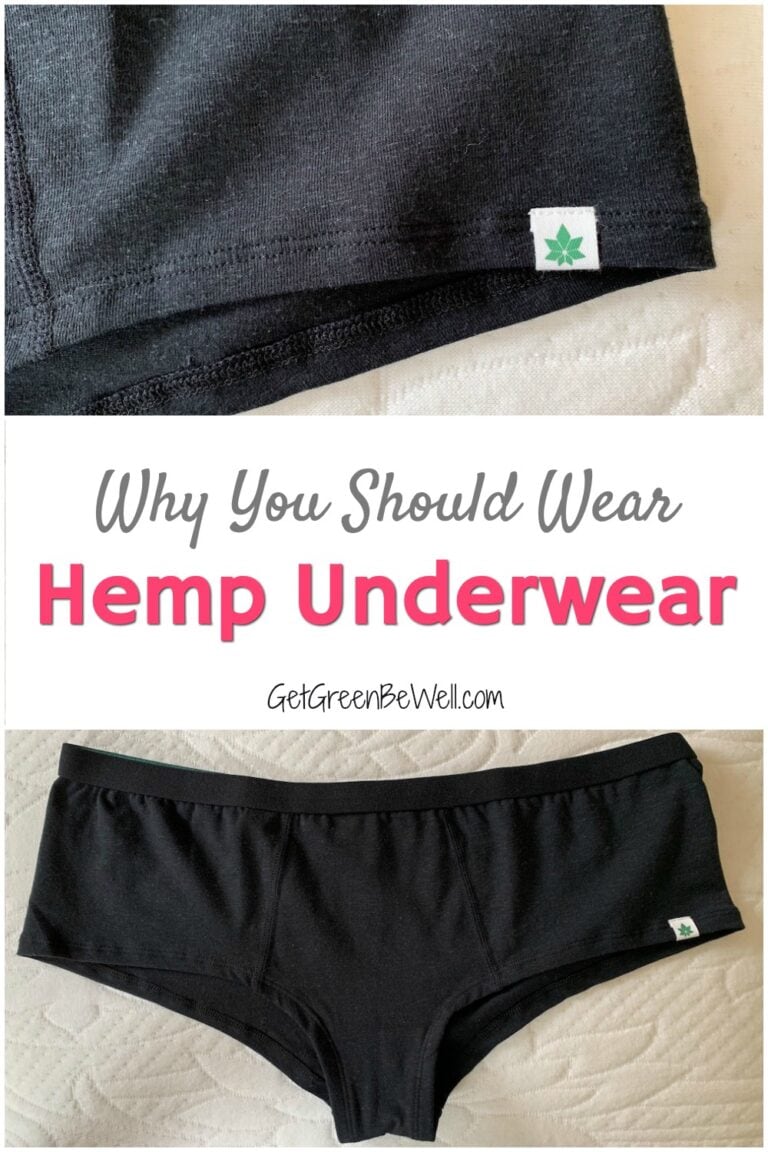 More Sustainable Fashion Choices
Once you've got sustainable underwear, you need to add sustainable fashion over it, right?
We found some great sustainable fashion brands on Amazon.