Sure, you've heard about all of the positive health benefits of consuming more probiotics or taking probiotic supplements. Probiotics are beneficial bacteria that are said to aid in digestion, improve your immune function and much more. Did you know that there are moisturizers with probiotics, too?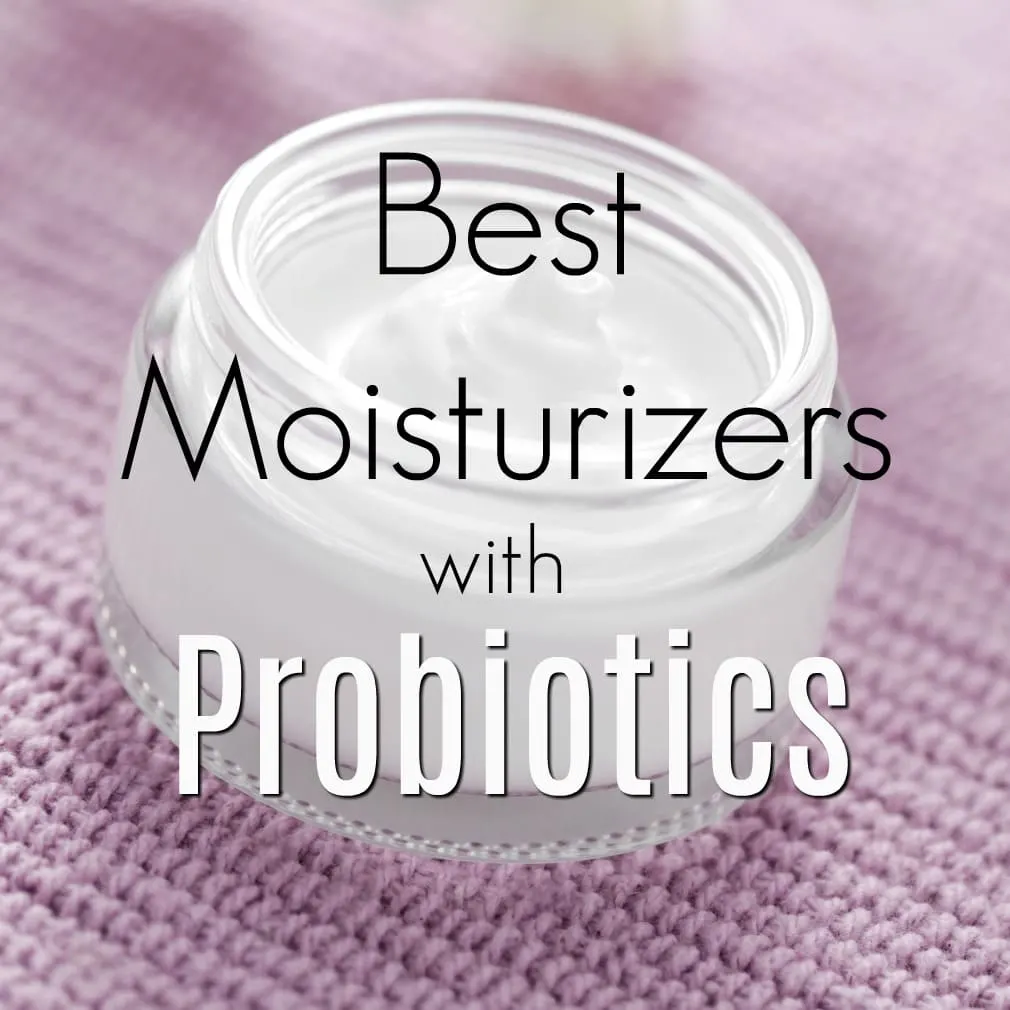 Yes, probiotic moisturizers could be good for your skin, too. From my own personal experience, I've found that moisturizers with probiotics have been one of the keys to keeping my acne at bay due to my hormonal imbalances.
I've got seriously sensitive skin that reacts wildly to any change in products. Usually the reaction includes nasty cystic acne that takes weeks to clear up and then leaves acne scars afterwards.
Here's the thing, though. When I start using moisturizers with probiotics, my skin calms down and doesn't have a crazy reaction. So I'm a big believer in probiotic moisturizers.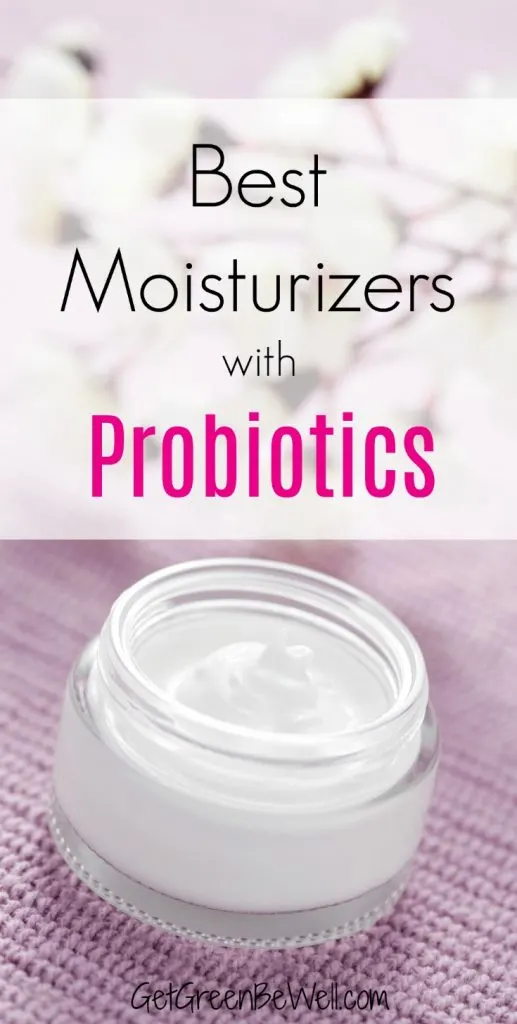 Ingesting probiotics is always going to be the biggest bang for your buck. It works from inside and supports so many aspects of your health. I think that adding on another layer of probiotic benefits is pretty awesome, too, when it comes to topically applying it to your skin.
So why not add in moisturizers with probiotics into your skin care routine? Here are some of the best ones that I've actually used and seen the results, plus a few more that are on my list to try.
Related Posts:
My Favorite Moisturizers with Probiotics
The first probiotic moisturizer that I ever tried was Eminence Organic Skin Care Clear Skin Probiotic Moisturizer. Instantly I could see a difference with this moisturizer made for acne prone skin. Packed with cucumber, willow bark, tea tree oil and yogurt (which is known for beneficial probiotics), this powerhouse facial moisturizer REALLY does work.
This is THE moisturizer that made me want to use a facial cream with probiotics from now on. I totally love it, but the price point was not friendly on my budget. I'm all for paying for quality products, but I thought that maybe other probiotic moisturizers would work, too. So I moved on to………
I absolutely love Andalou Naturals products and I have since the day that they came out (I still remember that day long ago…….).
I knew that trying out their Probiotic + C Renewal Cream would be a smart bet. I was right. This facial cream is neither too heavy or too thin. It's packed with all kinds of skin boosting ingredients, including Andalou Naturals signature fruit stem cell science. The probiotic complex is great for acne prone skin, too.
I'm happy with this probiotic moisturizer that smells great and costs less than half of Eminence Clear Skin Probiotic Moisturizer. I haven't noticed that any acne has popped up compared to the other moisturizer.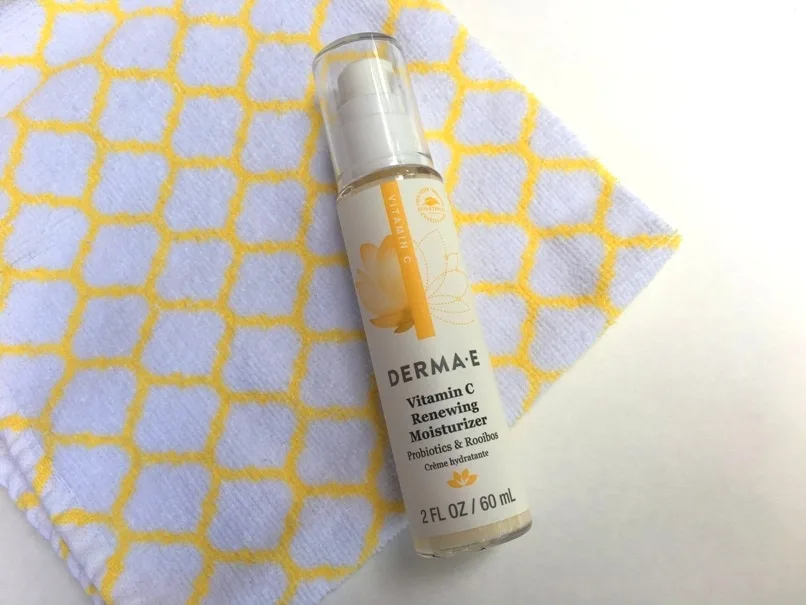 This is a new one for me, but I'm loving it like all of the wonderful DERMA E products that I've used over the past decade. The DERMA E Vitamin C Renewing Moisturizer with Probiotics and Rooibos is a light cream that smells great.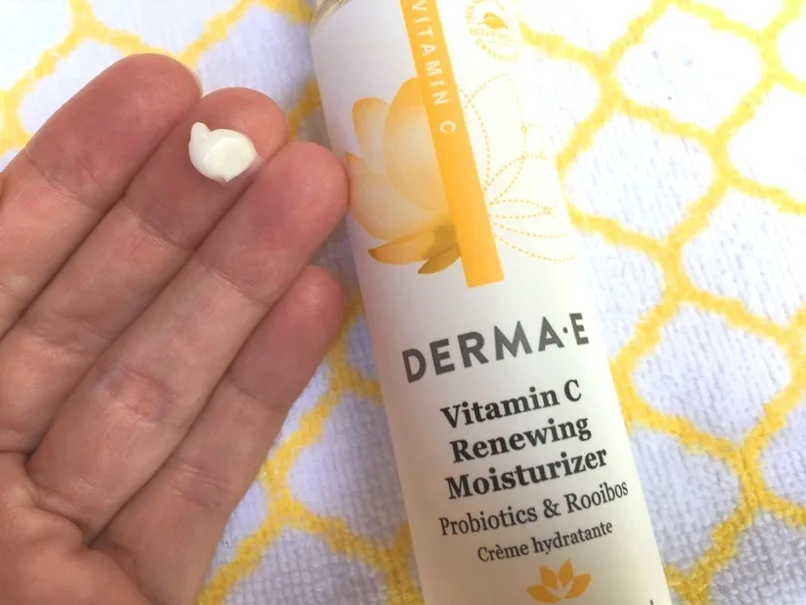 DERMA E is available in many large retailers, which means this probiotic moisturizer is easy to find. The price point is the best, too, which makes it a great bet!
Probiotic Moisturizers I Have Not Tried (Yet)
I've used ACURE products before and have been really happy with them. Made for sensitive skin, the ACURE Sensitive Facial Cream has probiotics that are combined with chamomile, Argan stem cells and chlorella growth factor.
I'm currently loving PACIFICA's Kale Water Micellar Cleansing Tonic. I've tried out some of their makeup, too. This Probiotic Rehab Cream seems like a great choice to try with their vegan probiotics.
And One More Probiotic Moisturizer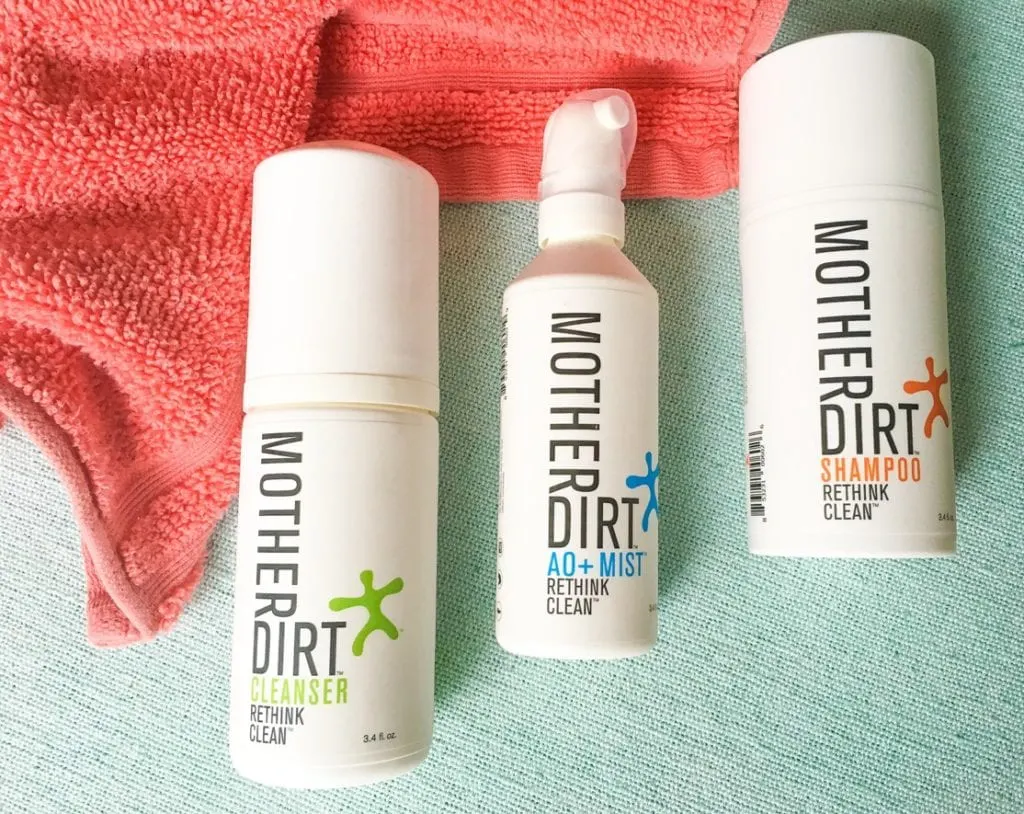 Yet another skin care product with active bacteria is Mother Dirt. I tried the AO+ MIST and wrote a review about Mother Dirt. I can't say it worked for me. In fact, my skin dried out and flaked using it. Yet that's just my own personal reaction. You could have a positive one since this is such a unique and different way to add beneficial bacteria to your skin.