This post is sponsored by Tom's of Maine. 
One of the great things about living in the mountains are the refreshing waterfalls, lakes, and streams we have surrounding us.  While it's super fun for my boys to splish and splash and cool off under the summer sun, the importance of our water sources is something we as parents try to educate them on at an early age. We are blessed to have such a lush and wonderful environment with clean water for our boys to play with as well as to drink, cook, and bathe in! We have to remember that steps need to be made to keep it that way and little choices that we make every day can be beneficial. Even small children can play their part to make a difference in our world.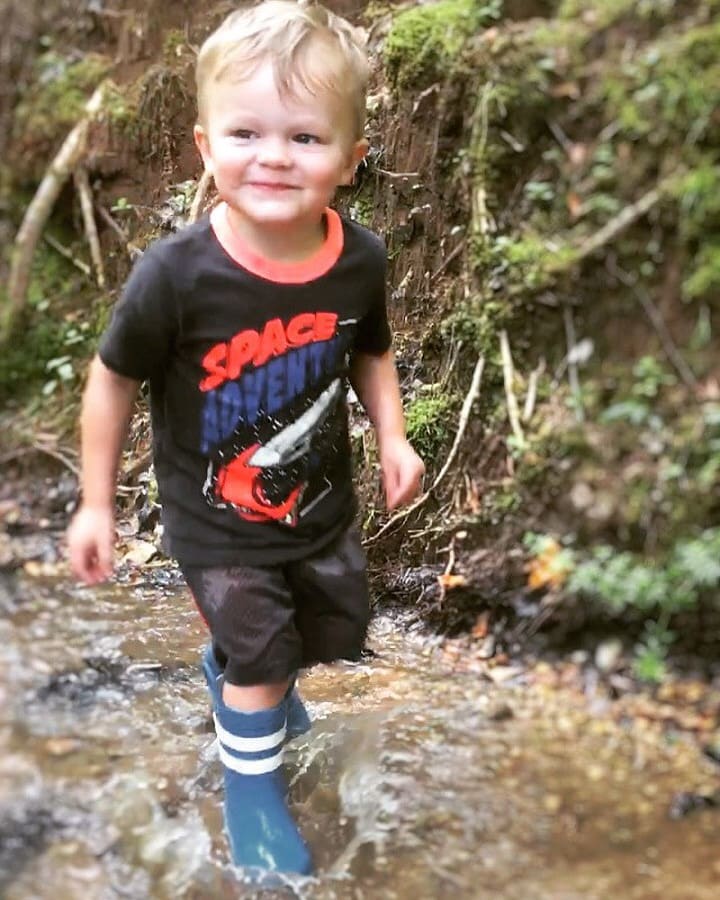 Implementing simple actions at home such as turning the water off instead of letting it run or repurposing water used in cooking for preparation of more than one dish can show children how they can help make smarter choices. When we are out having fun at our local streams and lakes, picking up any surrounding trash is another easy way our  boys help while providing them with a sense of accomplishmen. They have fun too by making it a game – 'who can pick up the most trash?' (Boys are very competitive!). Additional ways to support our earths' conservation are by supporting companies that share the same mission of preservation and restoration.
Tom's of Maine is a company that has been working with these beliefs as a vital part of their mission for over 47 years. They create products safe for our earth and our families. They also give 10% of their profits back to organizations dedicated to making us and our planet safer and cleaner. Tom's of Maine uses naturally sourced ingredients (nothing artificial) in their products and they are never tested on animals. A full list and explanation of the ingredients they derive from nature is available here and trust me when I say it is quite impressive! Of course all product packaging is recyclable through the TerraCycle, which you can learn more about here. Small actions can lead to big results and partnering with a company like Tom's of Maine is a great step towards making a difference!
Tom's of Maine has products such as the Fluoride Free Children's toothpaste which makes this mom relax a little! My son is learning to brush his teeth and some of that toothpaste always makes its way into his belly! Both the boys love the Silly Strawberry flavor, and I love the naturally sourced ingredients and natural flavors which makes us all smile!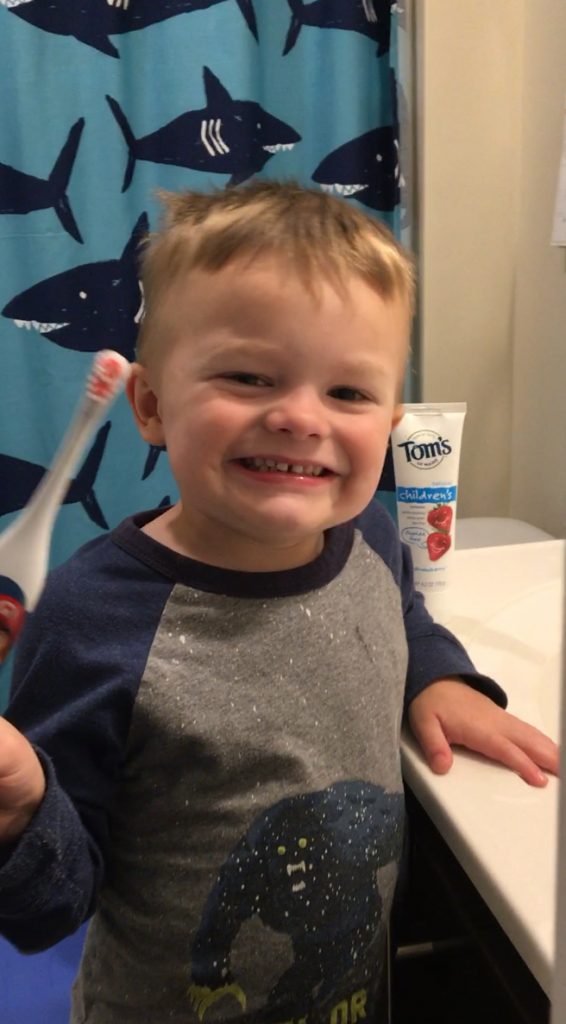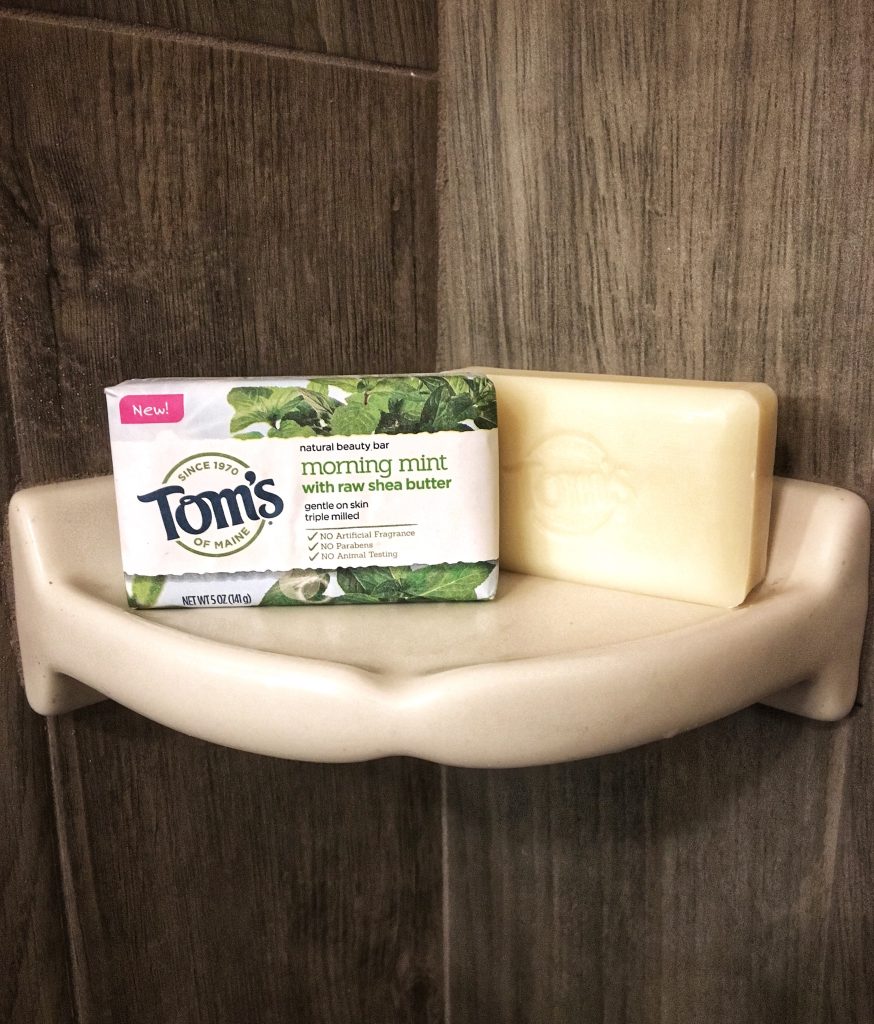 While I love the many products Tom's of Maine provides for my boys, there are numerous options of naturally sourced products for mine and my husbands' health as well. The Morning Mint natural beauty bar makes taking that morning wake-up shower less painful! An invigorating scent and gentle cleansing with naturally derived ingredients and no artificial fragrance is a great start to my day. My husband and I enjoy brushing our teeth with the whitening, fluoride free, and plaque removing toothpastes. He enjoys the natural peppermint flavors while I prefer the unique flavor of fennel; however we both feeling like we've done something good for the environment simply by cleaning our teeth!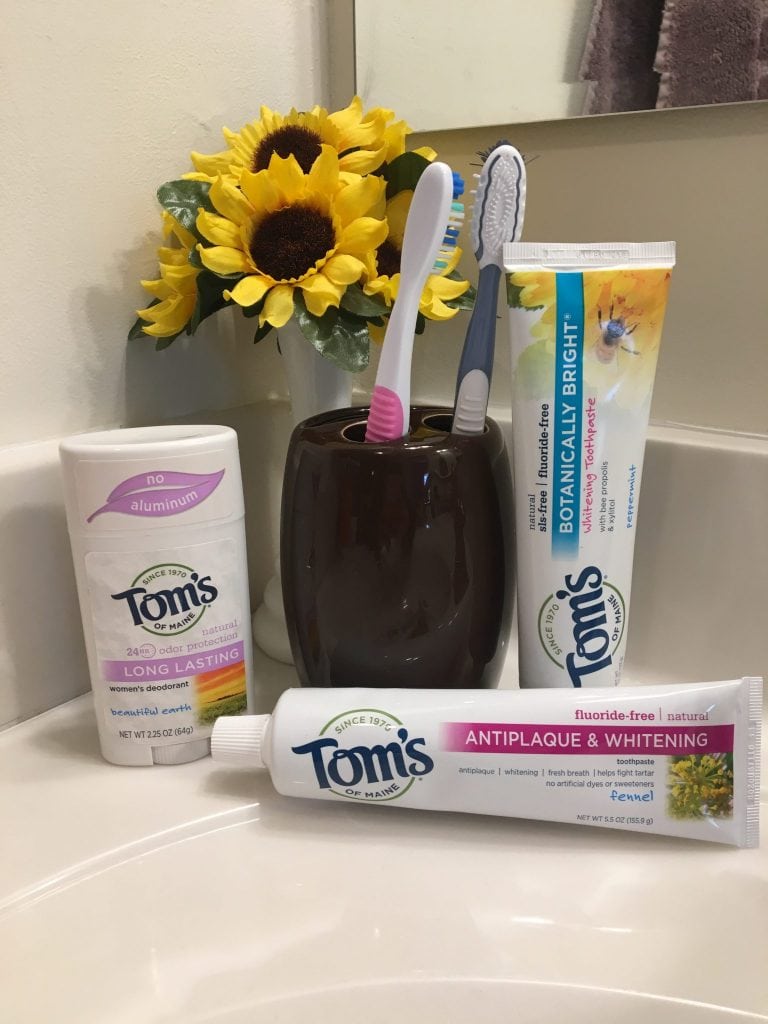 As for my long days of chasing boys around, cleaning, running errands, and everything else in between- I keep cool and dry with the natural odor protection of Tom's of Maine's women's long lasting deodorant. I love the Beautiful Earth scent and that there is no aluminum in the ingredients, and it's name of being long lasting is true!!
All of these products and more can be purchased in your local stores as well as online, and at Sprouts Farmers Markets!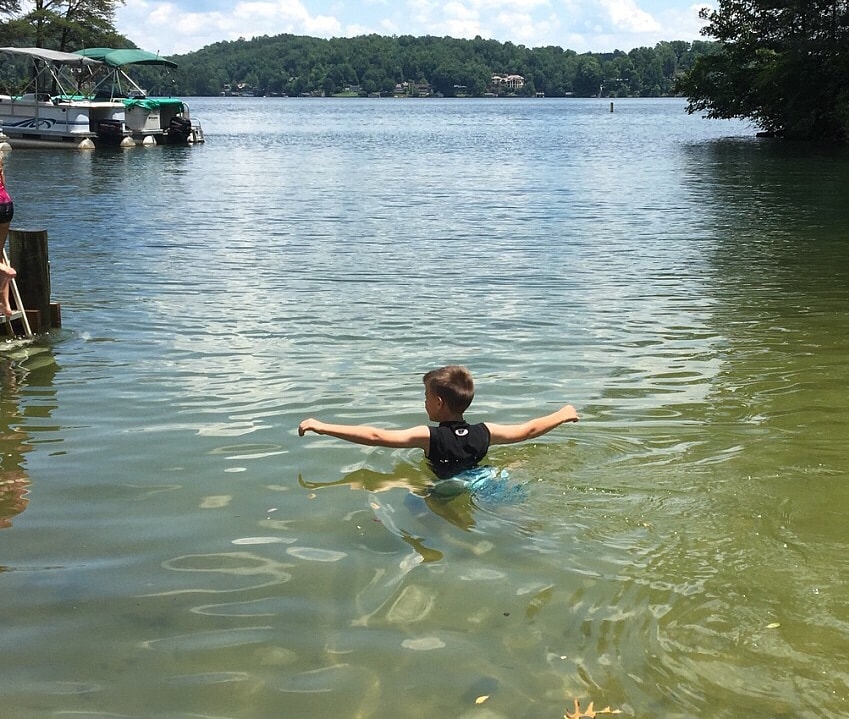 So no, we are not able to go around the world cleaning up our earth and it's waterways; however we are starting here at home. My family is doing what we can by supporting those who are helping to make those meaningful tasks happen. While purchasing Tom's of Maine products will support these efforts, you can play an even more important role by participating in their Let's Turn the Tide campaign. Let's Turn the Tide is an effort made by Tom's of Maine to provide support to The Nature Conservancy to help preserve and restore our waterways. An astounding $1,000,000 will be donated towards these 4 projects: The Colorado River, The Mississippi River, East Coast Dams, & The Sustainable Rivers Program. (No purchase necessary. Your purchase will not increase the contribution to The Nature Conservancy. A portion of the donation will go toward administration of the mission of The Nature Conservancy) Each project will receive funding, however, you and your family can go online and cast your vote for a project that personally speaks to you! The top 3 projects will receive additional funding in accordance to their rank from tallied votes. It's that easy to get involved!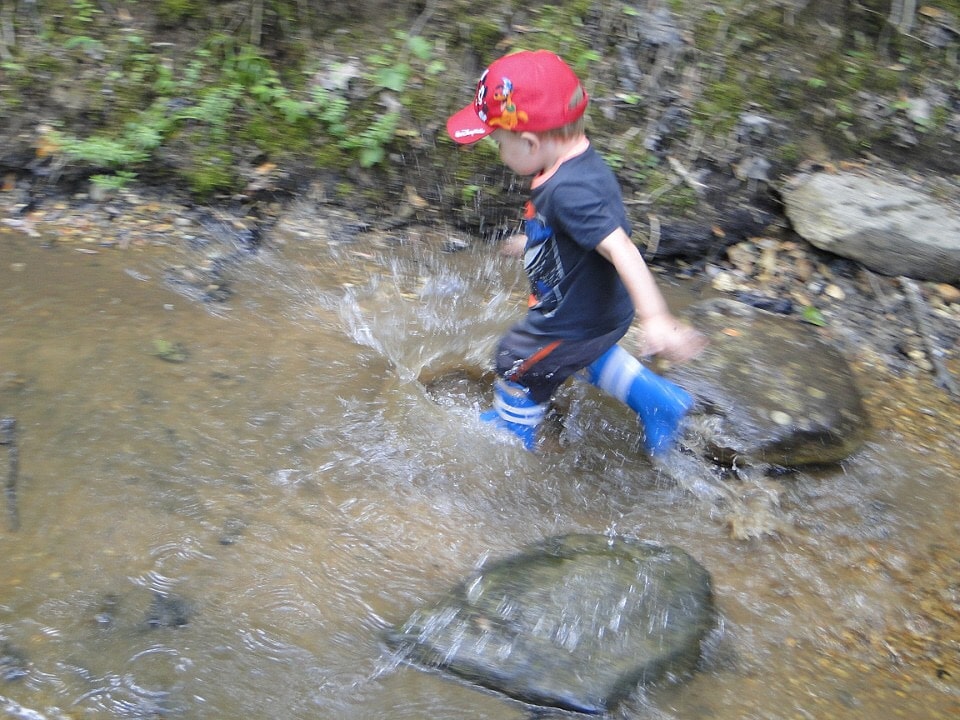 Join my family and so many others by taking small step at home. Enjoy your local water ways and help to clean them up a little as you are playing this summer. Take the opportunity of participating in the Let's Turn the Tide campaign to teach your children how they can make a difference as well, and give Tom's of Maine products a try! You won't be disappointed! Your purchases are helping to clean up our earth for us and our children.