This post is sponsored by Everywhere Agency on behalf of Cox Enterprises; however, all thoughts and opinions expressed are my own.
I've been thinking a lot about how much I work lately. It seems like I can't turn off my desire to write more, do more video or create more products about how to live a healthy and sustainable life. If I could, I would probably work all week long, because it's making a difference in people's lives and creating a better world for our generation now and in generations to come.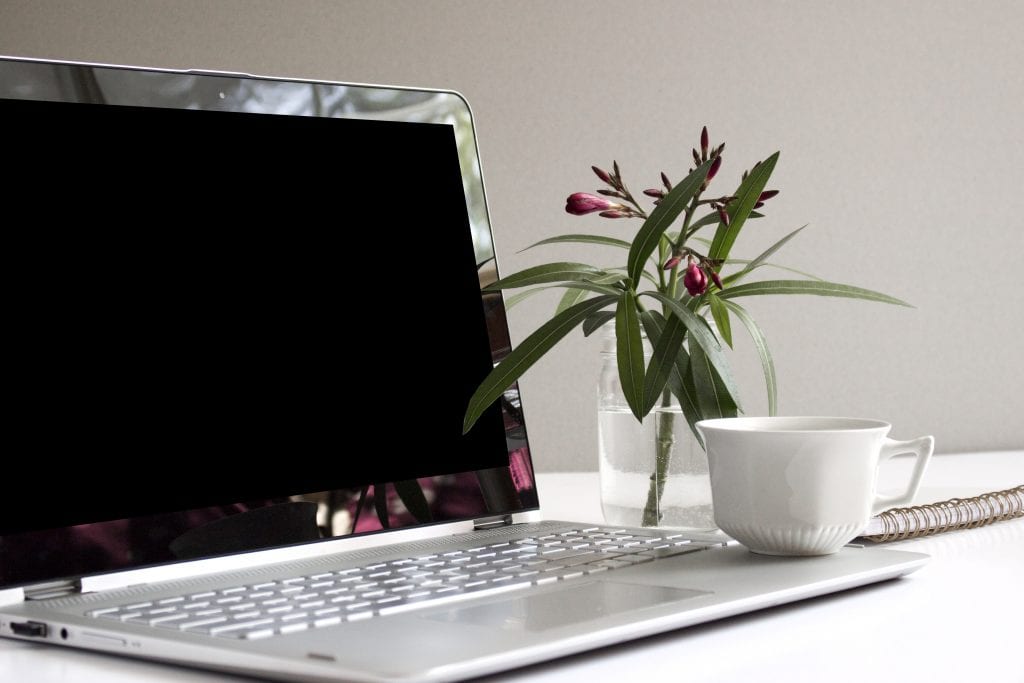 If you're passionate about what you do and making the world a better place, then you enjoy your work.
And that's okay! It's what we should strive towards!
Young Professionals and Work
Today's work environment is way different than working conditions even 10-20 years ago. Times have changed. Lines have blurred. Where you work says a lot about you. And what your company stands for and does in the world also says a lot.
Because for many millennials and young professionals your job and work environment has become part of who YOU are, not just a place to go from 9 a.m. to 5 p.m. and then leave it behind.
Which is why the company that you choose to work for and the work that you do has become more important than ever before.
It's not just about the paycheck anymore.
It's also about the quality of life.
What Millennials Should Consider When Choosing a Job
Let's just assume that you've found the field or niche that you are passionate about. So, for instance, you know that you want to work with computers or technology. Or you are passionate about helping kids. Or working with plants to create a greener world is your favorite thing.
You've got to make sure that your passion will be supported and developed through where you work and who you work for.
So here are some things to consider beyond the salary if you want to truly be satisfied with your job:
Time off (How much vacation time, sick time and personal time do you get? Do you get paid time or time off to volunteer?)
Is the work schedule flexible? Can you choose your hours or perhaps work later one day if you have to leave early to go to a doctor's appointment?
What does the work environment feel like? Are you sitting in a cubicle or have flexible work locations?
Is wellness a priority for your employer? Are they striving to make your work location a healthier and happier place to work?
Do they care about the environment? Is recycling a priority, reducing food waste in the cafeteria or other sustainable initiatives?
What about the company's commitment to helping others? Can you get involved in volunteering or altruistic activities through your employer?
Can you suggest ways to improve your work environment or do more good in the world though your employer? Do they encourage you to share ideas?
How does your employer look at the world? Do they care about creating a healthier world for everyone, or just focused on the bottom line?
Corporate Social Responsibility 
There's a lot to be said about companies that look beyond the bottom line and focus on doing what's good for the environment, which in the end means what's doing good for ALL of us that live on this planet.
When anyone strives to help others rather than just focusing on their own gains, that's a pretty powerful statement.
Cox Enterprises is a company that has put corporate social responsibility as a driving force behind their goals for the future.
I love how Cox Conserves, the company's national sustainability program, is focused on reducing waste and energy usage, plus conserving water. It's a big deal on our planet to save precious resources. Supporting (and working for) companies that understand the world-wide challenge can really lead to your overall satisfaction with the hours that you put into work.
I'm REALLY impressed with the Cox Enterprises' goals to:
Send ZERO waste to landfills by 2024
Become carbon and water neutral by 2044
Encourage 60,000 employees and their families to enjoy eco-friendly activities
All three major subsidiaries (Cox Communications, Cox Automotive, Cox Media Group) are part of the Cox Conserves national sustainability program.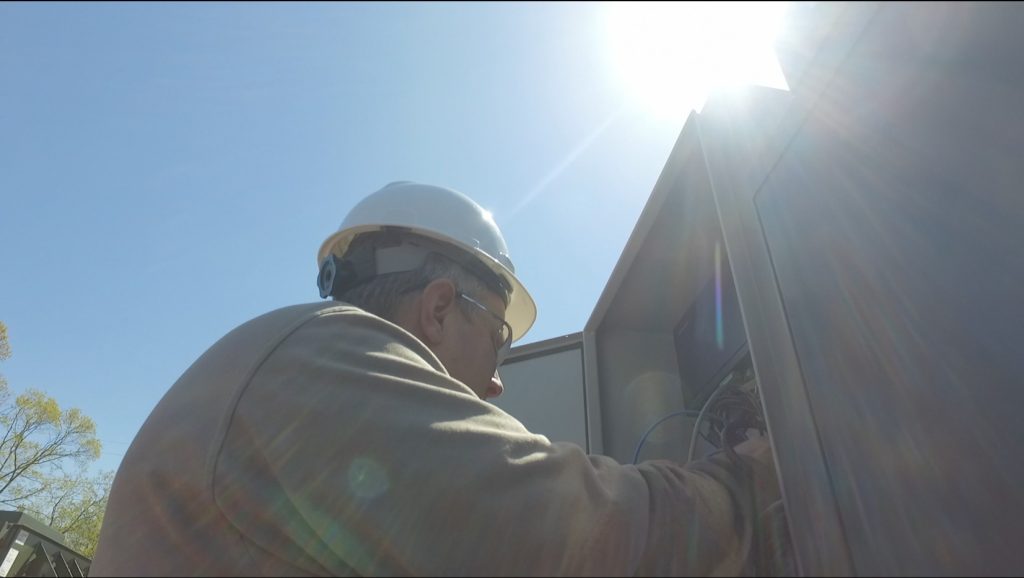 New to the Cox Conserves national sustainability program is Cox Cleantech, which focuses on profitable businesses that make a positive impact on the environment.  The three main focus areas are:
Sustainable agriculture
Water utilities
Renewable energy
Here Comes the Sun
Clean energy and harnessing the planet's natural power is a smart way to look ahead to a better future for generations to come.
And what could be better than solar farms?
Cox Enterprises recently opened four more large solar installations, bringing the total to 30 solar projects so far. The Southeast Solar Farm Fund is just one type of sustainable technology that Cox Cleantech is focusing on. Located in Georgia and Florida, it's right in my backyard. I know firsthand that ignoring the constant, abundant energy that shines on us each day is just wasting a precious resource. I love when I see more companies starting to harness that power for good.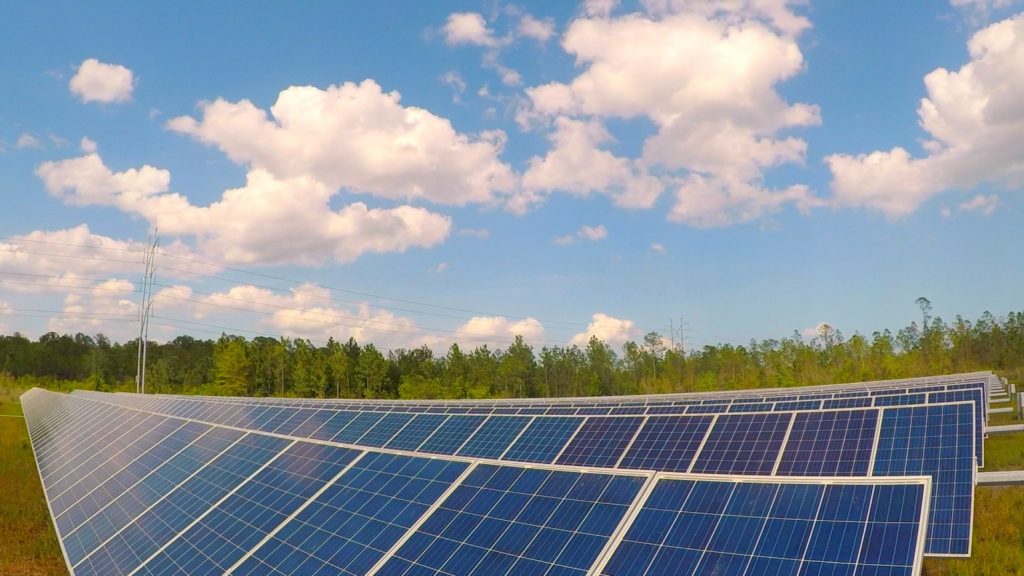 With 42,000 panels in the four new locations producing enough energy to power 2,200 homes each year, it's a big deal. The amount of carbon saved from entering the Earth's atmosphere (13,850 tons) is the same as removing 3,300 cars from the road each year. That's just from the latest solar farm installation. Imagine what will happen with even more projects down the road.
Value Based Job Searches
When it comes time to choose an employer, millennials and every job seeker needs to look at the overall corporate values of any business that they are going to be devoting a large portion of their life to. Feel good about what you're doing on the planet and for others.
Make a difference in this world, whether you're the one actively making the change or supporting those that are in the position to make the positive changes.
In the end, you can get a paycheck anywhere.
Where you put your efforts, though, and the legacy that you leave on future generations isn't the same at every employer. Know the difference, look into a company's corporate social responsibility and see if it matches your own.
It will add meaning to your work. Which goes a long ways towards workplace happiness and fulfillment.