Do you automatically throw out a receipt after a shopping trip? You could be throwing away money! A few simple tricks could put a lot more money back in your budget. Here's what to do before throwing out a receipt.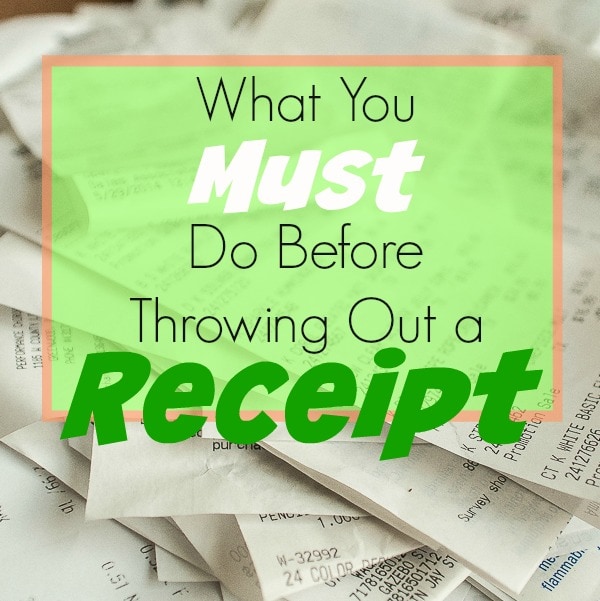 Ibotta
This easy app is one of my favorites to use! Ibotta is like instant rebates without any coupon cutting!
See if anything you bought at the grocery store, drugstore, restaurants, or other major retailers is on the list for that week. You can search by store. You can search by category. Or you can search by scanning the bar code of a product.
Found a product that you bought? Simply unlock the rebate (often by just reading a fact or taking a one question survey) and then scan your receipt.
That's it!
The money will often be put into your account within hours.
Once you accumulate $20 in rebates you can cash out with Paypal or a gift card for major retailers. It's easier than you think. Many rebates are hefty, such as $1-3 for foods, or $5 or more for other major retailers, such as JoAnn Fabrics, Best Buy, Sam's Club, etc.
BONUS! If you're new to Ibotta – and you use my Ibotta referral code to join my team (you can get even more savings each month) – you'll get $10 instantly after your first qualifying rebate!
Checkout 51
Very much like Ibotta, Checkout 51 lets you see what products are featured that week. Bought something on the list?
Then scan your receipt and let the money add up in your account.
Checkout 51 doesn't require you to do any small tasks for the rebate. And often you can redeem a rebate more than once on the same receipt. For instance, you can buy two boxes of breakfast bars and get the same rebate for each one on the same receipt.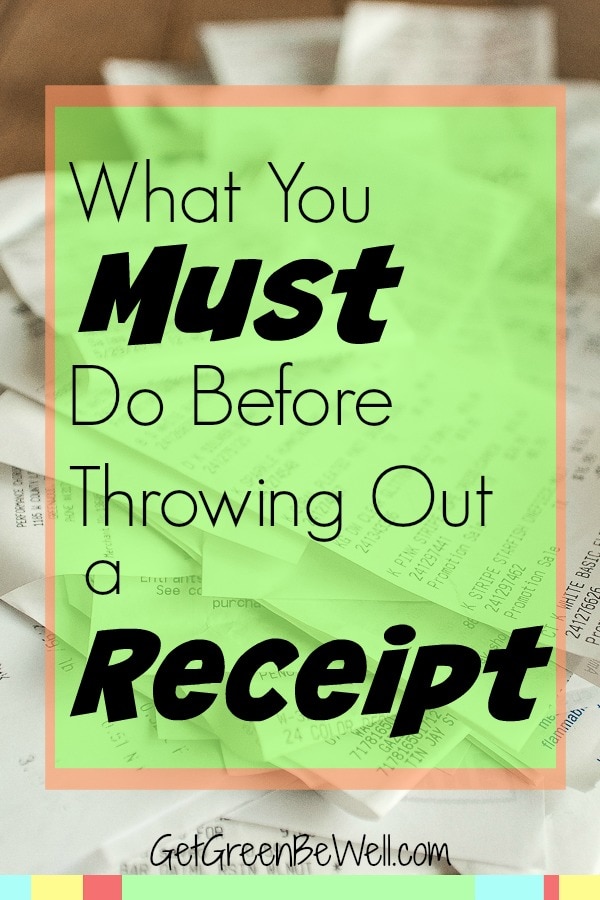 Just like Ibotta, you'll complete a small task to be eligible for the instant rebates through the Berry Cart app.
Berry Cart is totally focused on natural and healthy foods. While Ibotta and Checkout 51 offer some rebates for healthy, organic or natural foods, they still have plenty of other products that are considered conventional.
For instance, you can read a fact to get a rebate added to your account. You can also rate a product for extra money into your account.
Then, just scan your receipt and the money is added to your account.
SavingStar
This app can be linked to your store loyalty cards for instant savings. There are some stores where you need to scan the receipt, though. You'll need to scan receipts from stores such as Walmart, Target, Costco, Walgreens, etc.
Check the Return Policy
Many stores allow you to return items for money back if you don't love it. Even if you've worn the clothes, eaten the food, or used a gadget. But you'll need to keep your receipt.
You'll want to know a store's return policy. Especially if you bought items that are new to you (such as food, makeup, vitamins, etc.) Or if you think there's a chance you won't keep a product.
Often, a store's return policy is printed on the back of the receipt or at the end of the receipt. Otherwise, you might need to look online.
Store brands often allow you to return an item if you are not 100% satisfied. CVS is a brand that has that return policy.
Publix has another one of my favorite return policies. If you don't like a product – either their store brand or any national brand – you can return it with your receipt (or without a receipt for store credit). I've returned grapes that went bad in a day, natural hot dogs that had a consistency of mush, and frozen meals that weren't palatable.
Whole Foods, Trader Joe's, Costco and Kohl's have money-back happiness guarantees, too.
Walmart has a Fresh Guarantee. You can return anything from the Meat, Deli, Produce or Bakery departments for 100% money back.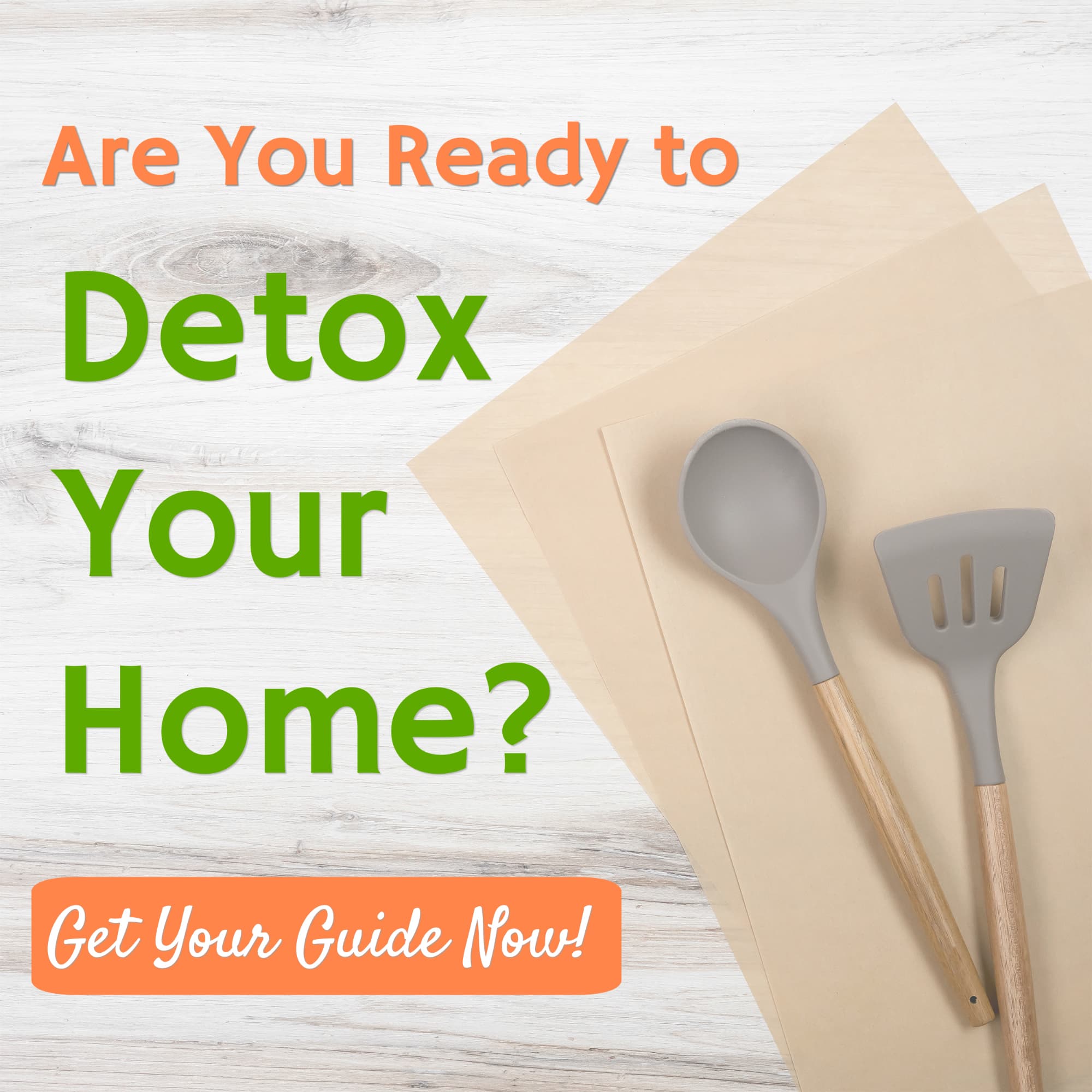 ---
*** When you're done with that receipt, wash your hands! A majority of receipts these days use thermal paper (that sleek, shiny type of paper). BPA has been found to be in that paper, which exposes you through handling receipts. Just be sure to wash your hands afterwards – but isn't that a common sense thing to do anyway?