Have you heard the term wellness architecture? If you're trying to create a home or a business (whether existing or new build) that encourages and promotes health, you might have come across this phrase that is relatively new in the architecture field.
And you might wonder why you should care.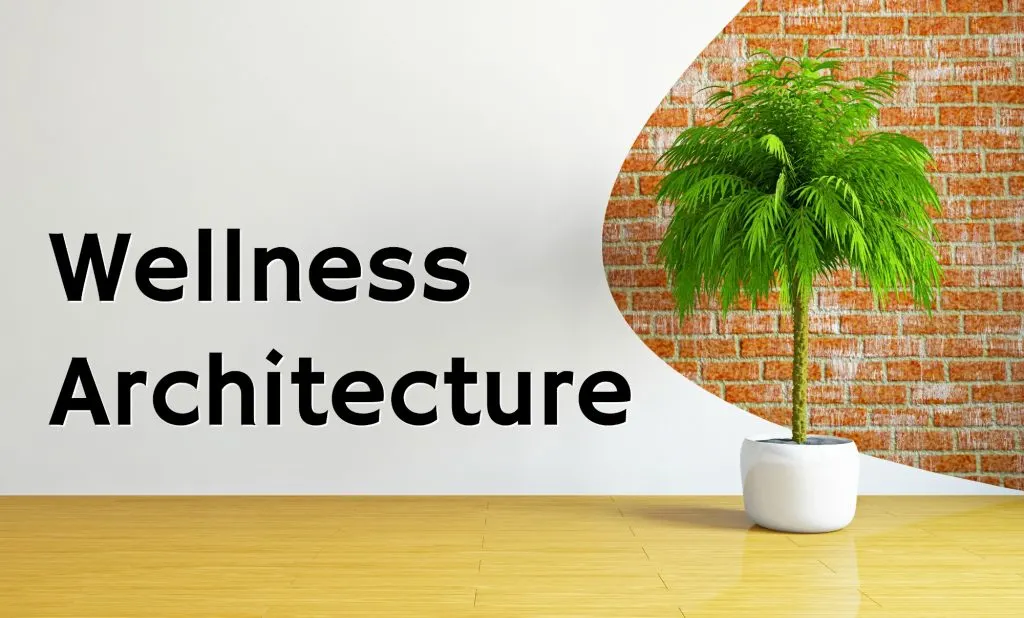 After all, unless you're designing a new home or developing an office building, wellness architecture might not seem like a big deal to you.
But, trust me, it is.
If you try to eat right and exercise, you might think you're doing enough to be healthy.
You're not.
Because the built environments that you live, work and sleep in can have an impact on your health. Sometimes a dramatic impact.
Wellness architecture could be the next step in creating a healthy life for you and your family.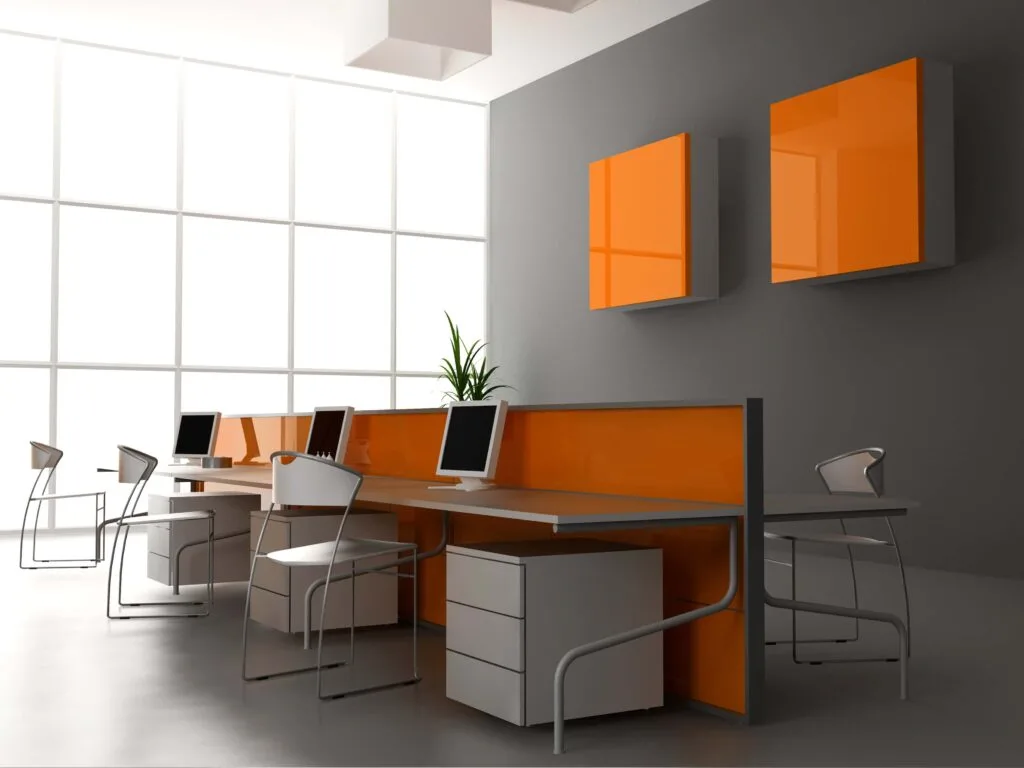 What is Wellness?
First, you have to realize that the concept of wellness is different for everyone. And it also encompasses so much more than your physical health.
Wellness can include:
Fitness
Nourishment
Mental Health
Stress Levels
Emotional Health
Spiritual Wellness
Social Wellbeing
All of these things can be affected by the building where you live or work. Yes, it's true.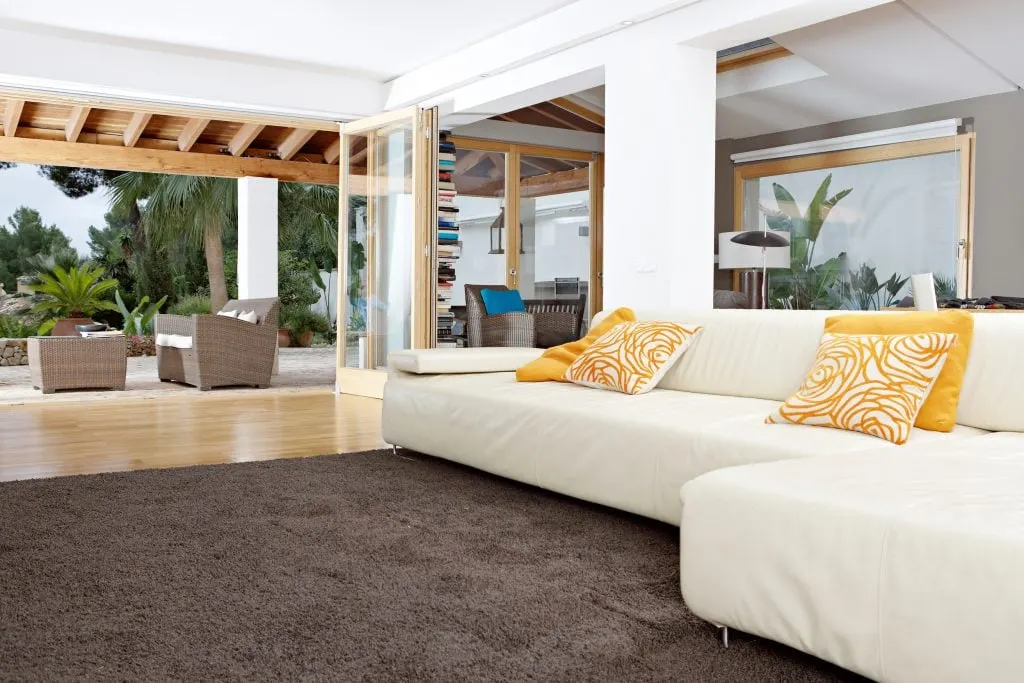 How Your Wellness is Affected by Buildings
Let's compare two examples.
Office Example A:
Think about working in a tiny office cubicle under a harsh fluorescent light. The cubicle is in the middle of a busy and noisy collection of other cubicles. When you want to call your daughter to check in and see if she made it home okay, all of your co-workers can hear what you say.
You feel like you're losing your sanity constantly stimulated by the noise of everyone's phone calls, text message alerts, delivery carts rolling through the halls and the noise of traffic outside. Your seat is uncomfortable, you have to dress like it's winter because the building is always so cold and there's no chance of scoring a desk with a view out of a window until you've made it to a Vice President position.
Stressed yet?
The example above shows how your built environment can affect your mood, stress levels, mental health and physical health. Lack of privacy for conversations and enduring loud noises affects your happiness level and mood. The lights can affect your circadian rhythms. The chair can cause back pain. The cold can cause sinus issues. And the lack of access to nature can cause depression and frustration.
Notice that all of this stress and anxiety has nothing to do with your actual job. The job position was never stated.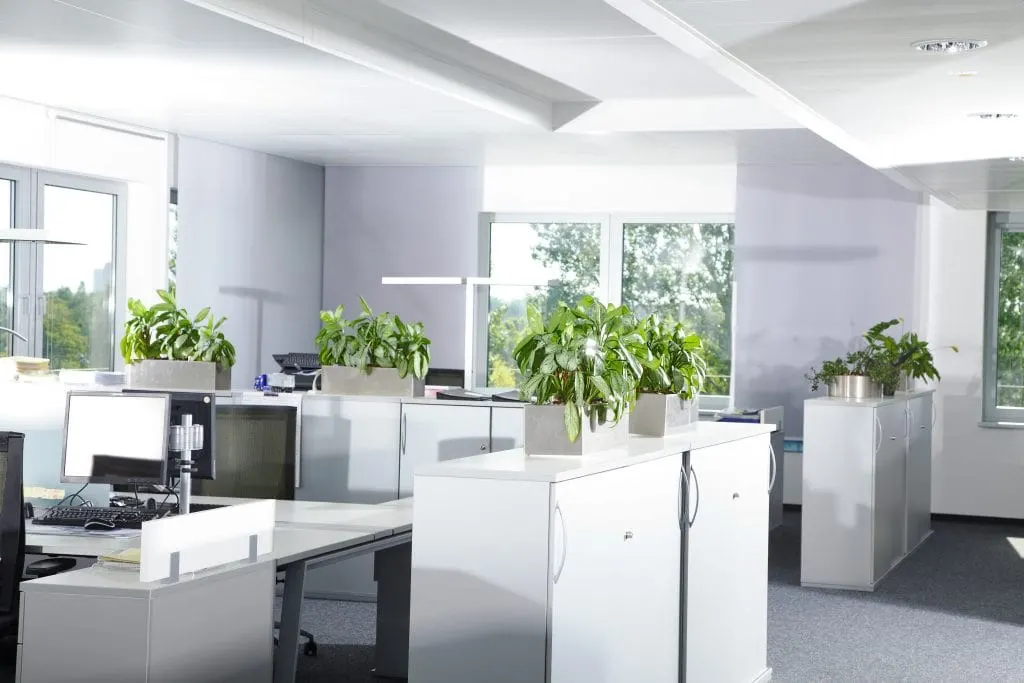 Office Example B:
Now think about doing the same job in a building with lots of sunlight streaming through the windows. You can see nature all around you, whether through expansive windows, living walls or collections of plants. The temperature is controlled, so you can actually wear short sleeves in June without getting goosebumps. There's no glare from harsh lights. And if you need to check in on your daughter who is sick at home, you don't have to whisper and worry about co-workers hearing.
Chances are, you're going to be happier and have less stress at the end of the day. Your happiness levels increase, you'll feel more optimism, and you'll probably work better, too.
You'd prefer to work in the building in Example B rather than the building in Example A, right?
THAT, my friends, is wellness architecture.
And that's why it's so important to you.
Definition of Wellness Architecture
It's hard to find an exact definition of what wellness architecture is. But the concepts are usually the same for most architects, designers, builders and community planners who strive towards creating places that are healthy.

As a WELL AP, my entire goal is to create living and working environments that help you protect your health and hopefully improve your health. A WELL AP guides the process of achieving the WELL Standard, which is overseen by the U.S. Green Building Council (USGBC). Here's how the USGBC defines the WELL Standard:
The WELL Building Standard® is a performance-based system for measuring, certifying, and monitoring features of the built environment that impact human health and wellbeing, through air, water, nourishment, light, fitness, comfort, and mind.

WELL is managed and administered by the International WELL Building Institute (IWBI), a public benefit corporation whose mission is to improve human health and wellbeing through the built environment.

WELL is grounded in a body of medical research that explores the connection between the buildings where we spend more than 90 percent of our time, and the health and wellness of its occupants. The WELL Certified™ spaces and WELL Compliant™ core and shell developments can help create a built environment that improves the nutrition, fitness, mood, and sleep patterns.
The Global Wellness Institute also is a major force in designing and promoting wellness architecture. According to the Institute, wellness architecture can be defined as:
The practice of architecture that relies on the art and science of designing built environments with socially conscious systems and materials to promote the harmonious balance between physical, emotional, cognitive and spiritual wellbeing while regenerating the natural environment. Human health, wellbeing and comfort are key design considerations that augment a foundation rooted in sustainable and regenerative design practices.
Other types of architecture that could be categorized along with wellness architecture, according to the Global Wellness Institute, are nudge architecture, green architecture, health architecture, sustainable architecture and regenerative architecture. All of these different types of architecture strive to protect human's health and/or the healthy of the planet.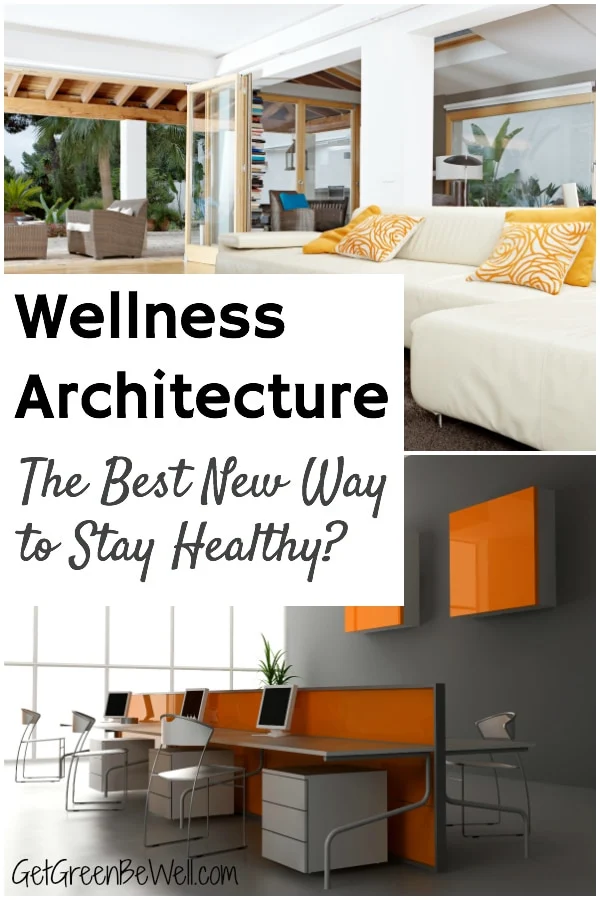 Examples of Wellness Architecture
Whether you're renovating a home or building a skyscraper, there are plenty of ways to be inspired by wellness architecture.
Here are some examples:
In the living room, notice the huge windows that allow plenty of natural light. Great lighting is a key component of wellness in a building. It helps to regulate your circadian rhythms, energizes you, and lets you see nature.
The natural materials and muted colors used in the decor are soothing and calming. Using furniture and home decor items from non-toxic materials, such as wood, sisal rugs, linen fabrics, etc. also reduces your toxin exposure and creates a healthy living space.
This staircase is a piece of art. It's light and bright. Plus, it's centrally located in the middle of a room or office space.
Because of the beauty and location of this staircase, it's likely to be used frequently by people working in the building. It's not a scary stairwell located at the end of the hallway that no one wants to open the door to.
Instead, walking up and down this staircase feels like a dramatic gesture, and as such increases employee's step counts and physical exertion throughout the day for wellness.
I admit, a view like this definitely encourages wellness! Seeing a beautiful view of nature, whether it's this dramatic or a simple garden bed, is part of biophilia, or our body's innate need to connect with nature.
The ceiling fan allows for personal temperature control, especially if you like it cold in your bedroom but the rest of the house doesn't. There's no need to be hot all night due to fighting about the temperature the AC is set at.
Task lighting on either side of the bed allows for personal light needs, and also allows for a gentle reduction in lighting levels before bed to increase melatonin for a great night's sleep.
Related Posts About Wellness Architecture
Is Wellness Architecture the Same as Green Architecture?
No.
But they can overlap.
Green Architecture, also known as sustainable architecture, focuses only on choosing building materials and designs that are eco-friendly and sustainable to the environment. If you've heard of the LEED Certification, that's for green architecture projects that are among the best for sustainability.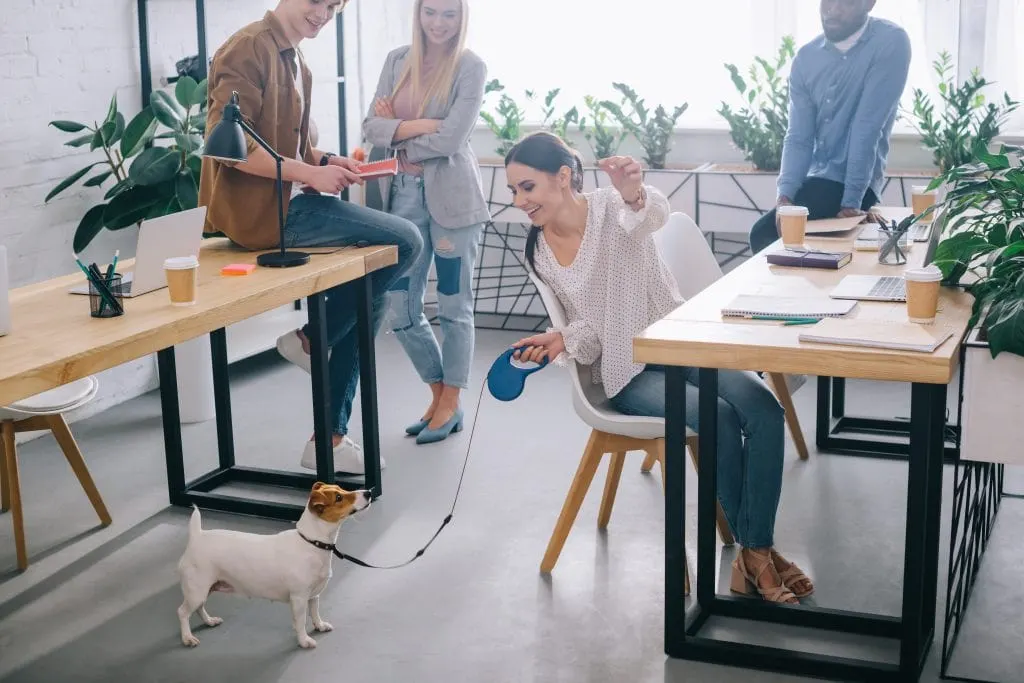 There is no singular focus on the health and well being of individual humans inside the building. That's not to say that choosing eco-friendly materials is not often better for health compared to conventional building materials.
But it's not the main focus.
Sometimes the focus of green architecture actually causes potential health issues for people inside a building. For instance, in the focus to conserve energy used inside a building, the environment is built so tightly that fresh air can't get in. Which is great for energy savings, but horrible for getting pollutants out of breathable air if an adequate air filtration system hasn't been put in place.
Wellness architecture focuses only on promoting and protecting the health of people living and working in the built environment. Often, the materials used are better for the environment.
WELL versus LEED
WELL and LEED Certifications overlap in many ways. So it is possible for a building to have both certifications. The American Society of Interior Designers headquarters in Washington D.C. is the first building in the world to achieve Platinum certifications for both WELL and LEED.
But it is a challenge since many standards could compete with each other in the struggle between being eco-friendly and encouraging wellness.
For instance, windows that are specially treated to reduce glare and operate with sensors for VOC levels might only be able to be bought in Germany. The windows could be ideal for reaching the WELL standard. But LEED standards encourage building materials to be bought as close to the work site as possible. That's to avoid the environmental cost of transportation.
So in choosing the windows, you'd have to decide whether you're trying to get LEED points for sourcing close to the build site, or WELL points for reducing glare and built in sensors to open to get fresh air when the indoor air quality declines inside a building.
Would you like to know more about wellness architecture? Considering designing a home or business with wellbeing in mind? I'd love to talk with you!
I am a WELL AP who knows what it's like to experience illness due to toxic buildings. I've overcome illnesses, including cancer, chronic fatigue syndrome, fibromyalgia and multiple chemical sensitivity by focusing on creating non toxic living and work environments. My husband is a LEED accredited architect and former Disney Imagineer that knows how to design exceptional spaces, from small homes to theme parks.
We can work together or individually to help you create a living or working space that encourages health and wellness.