#advertisement I received compensation from Dr. Scholl's® to write this post. All opinions are entirely my own. #CustomFitRelief #DrScholls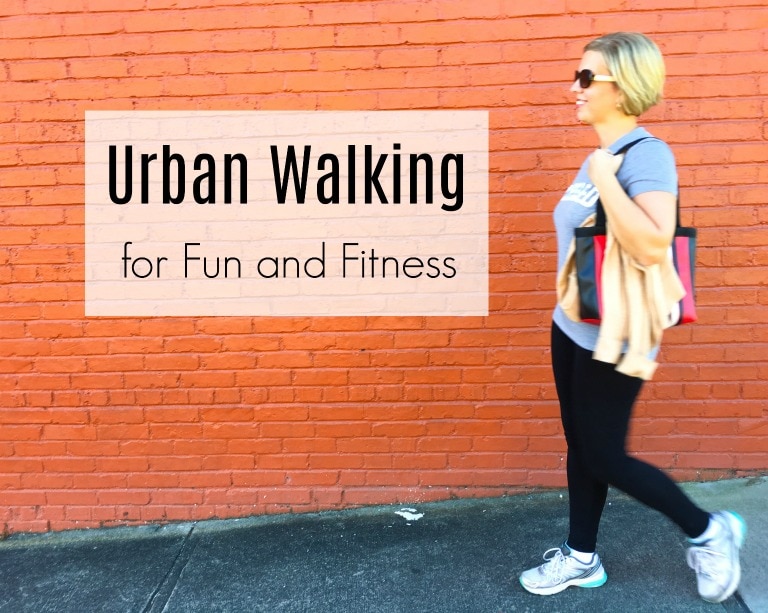 Every day that I can walk, I am thankful. I know what it's like not to be active because of pain. To have pain preventing you from everyday movement. And I don't want anyone to feel that way if they don't have to. That's why I'm so excited to be sharing these simple tips on how to keep moving and enjoy urban walking for fun and fitness and stress relief.
Walking, whether leisurely strolling or walking at a heart-pumping accelerated pace, is good for your body and emotions. Walking is exercise, and exercise can help you maintain weight, ward off disease and boost your mood. It doesn't matter where you walk, as long as you get moving.
What Is Urban Walking
Urban walking is being active and getting exercise in modern and built environments. It sounds fancy, but really it's just about getting active where you live and places that are convenient for you.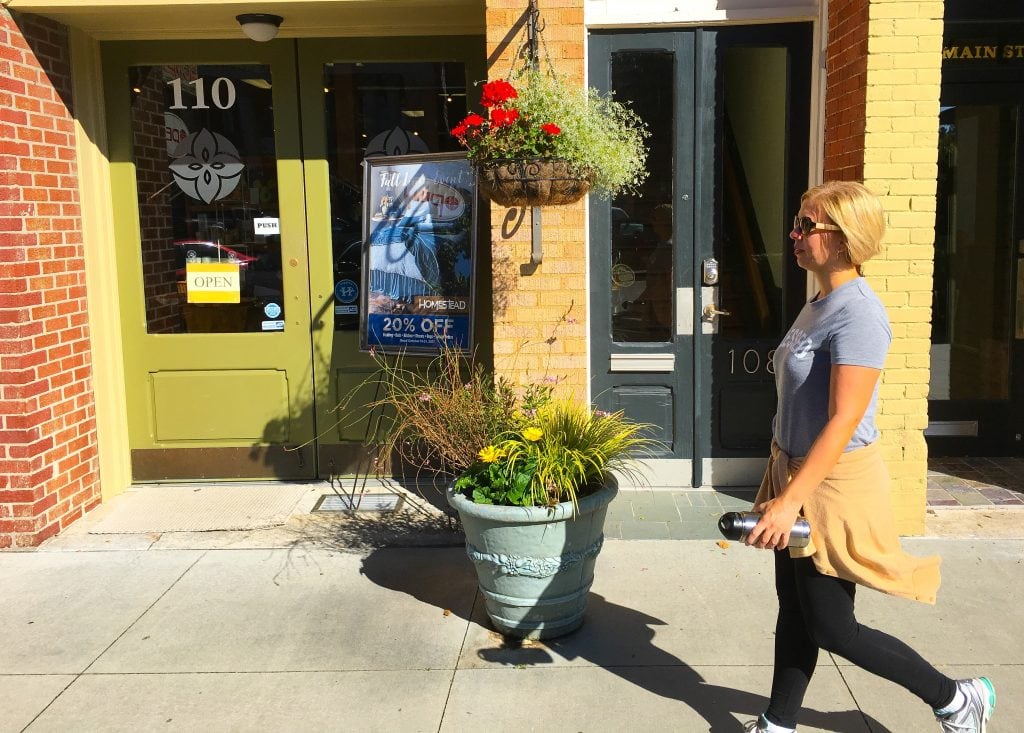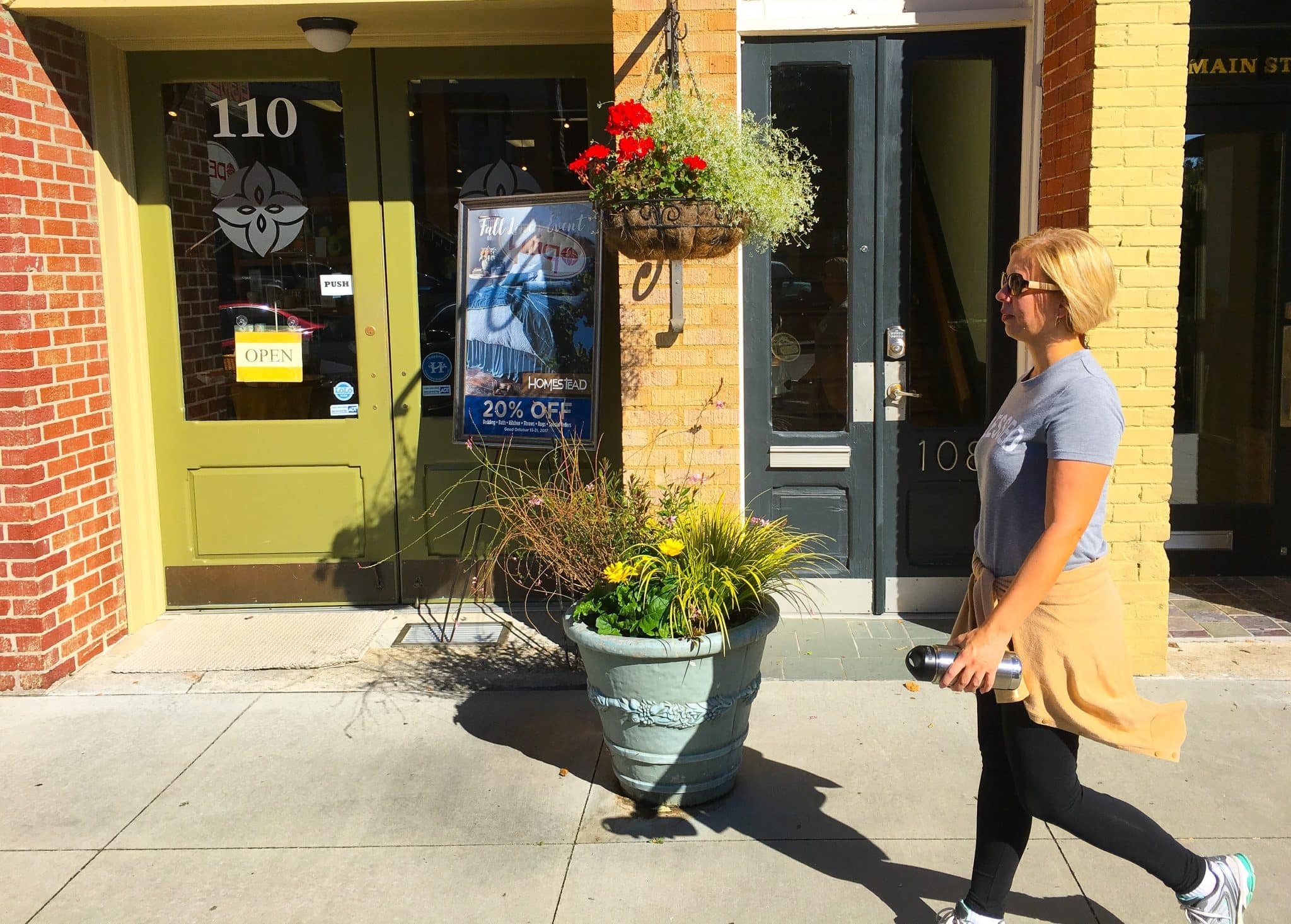 Maybe you don't live by a park or near the woods. Your neighborhood might not have sidewalks. You think you can't get out in nature for exercise. Don't worry! Urban walking is the answer for you.
Get walking in places you might not have thought of before. Stroll downtown (you can even do window shopping while you're walking!). Walk around an outdoor mall or outlet center. Park further away from stores than you would normally, and enjoy a longer walk to do your errands. When the weather is nice and favorable for being outside, be sure to get some fresh air and sunshine.
I love these inspirational stories about urban walking and the joys of exploring a city on foot.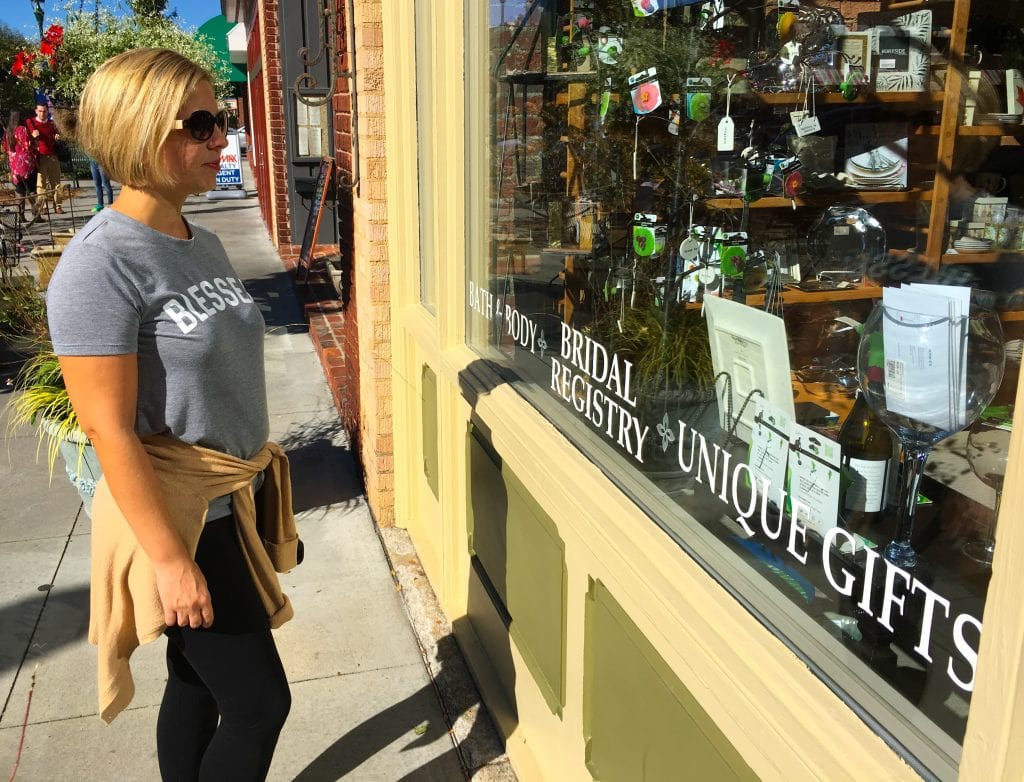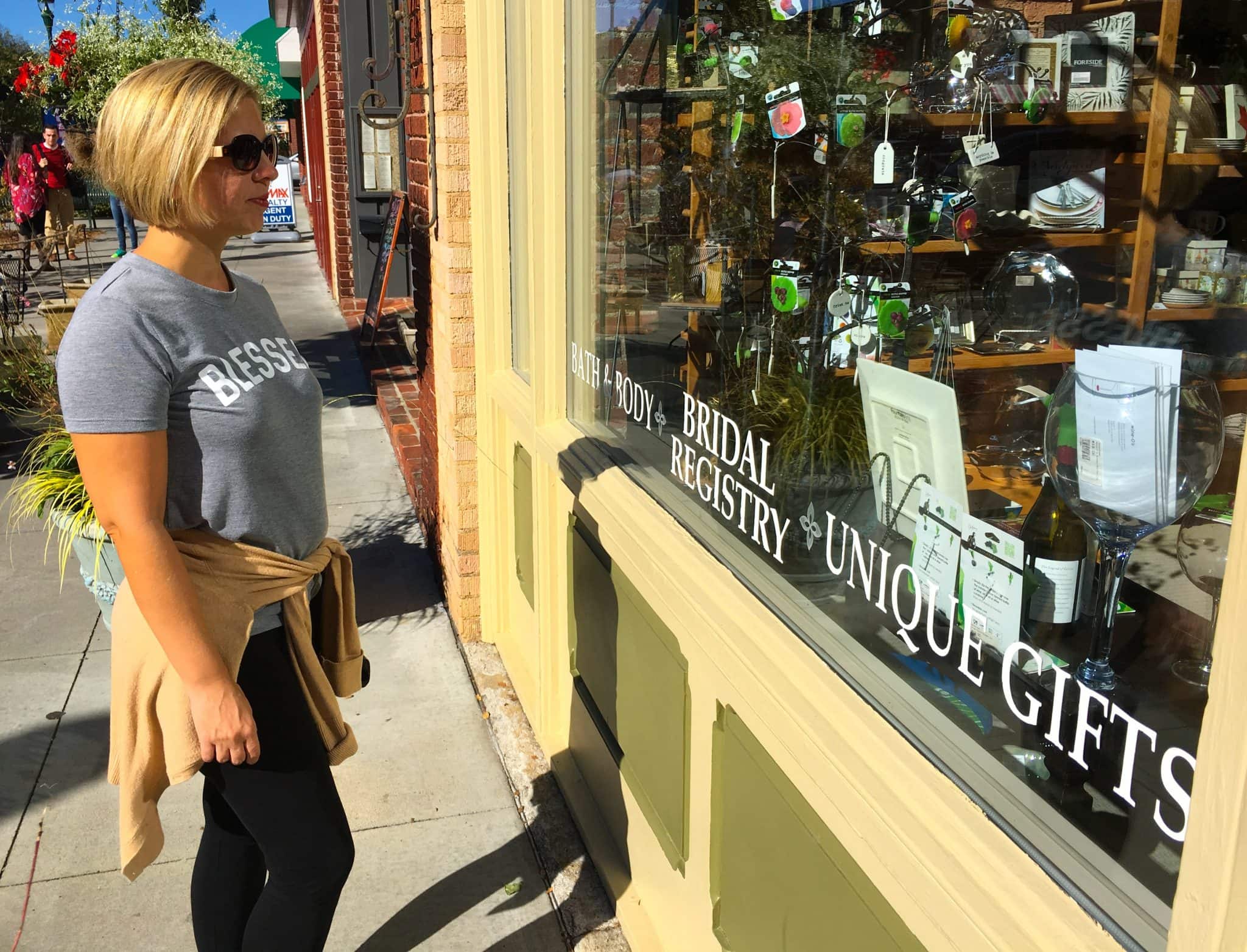 The beauty of urban walking is that you can do it for short amounts of time whenever you want. Small amounts of walking are definitely beneficial. So think about sneaking in urban walking during one of these times:
Lunch break
Work breaks
After work
Before dinner
Weekend shopping
Before/After brunch
While doing errands
Pain Relief for Walking
I've had lower back pain for decades. I started avoiding activities that kept me on my feet. It wasn't my feet that were aching and keeping me from walking, but pain that I realized was coming from being on my feet.
When I discovered that using orthotics that supported my feet and relieved pressure points was my answer to feeling better, I started being active again. I could start walking for exercise, which meant that I could manage my weight, get stress relief, and be social again.
My world suddenly opened up again. And it was so easy to do.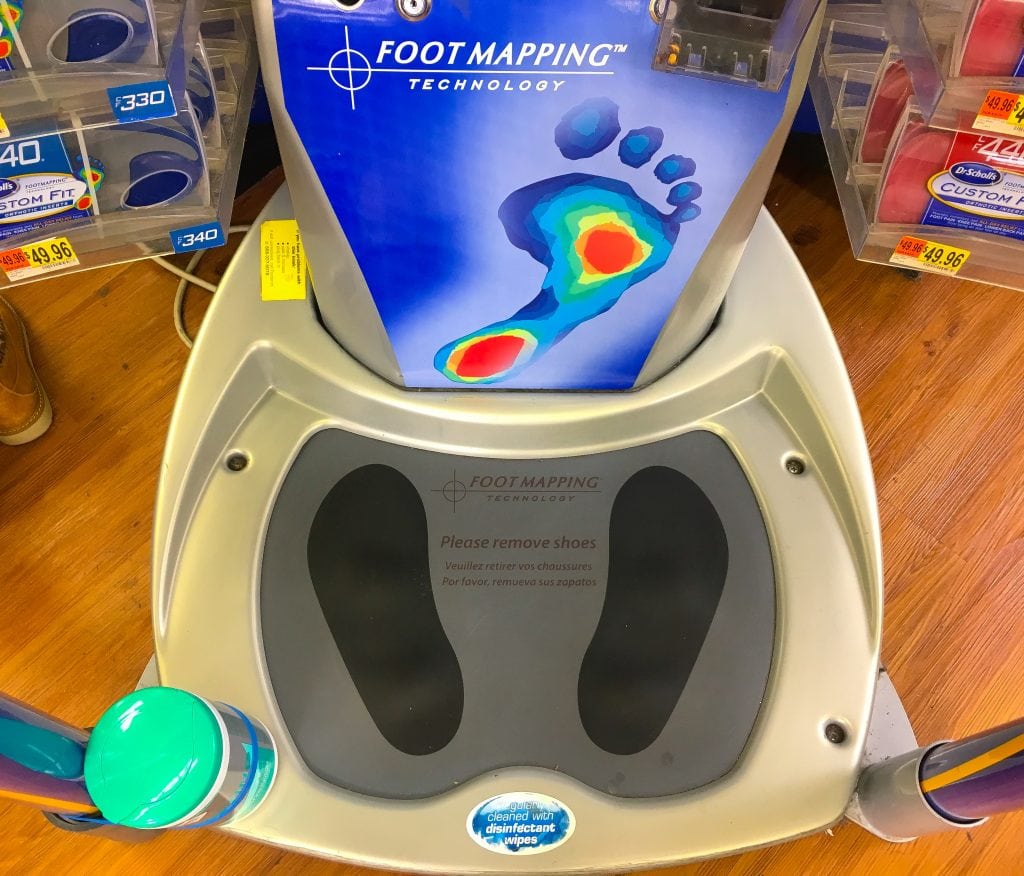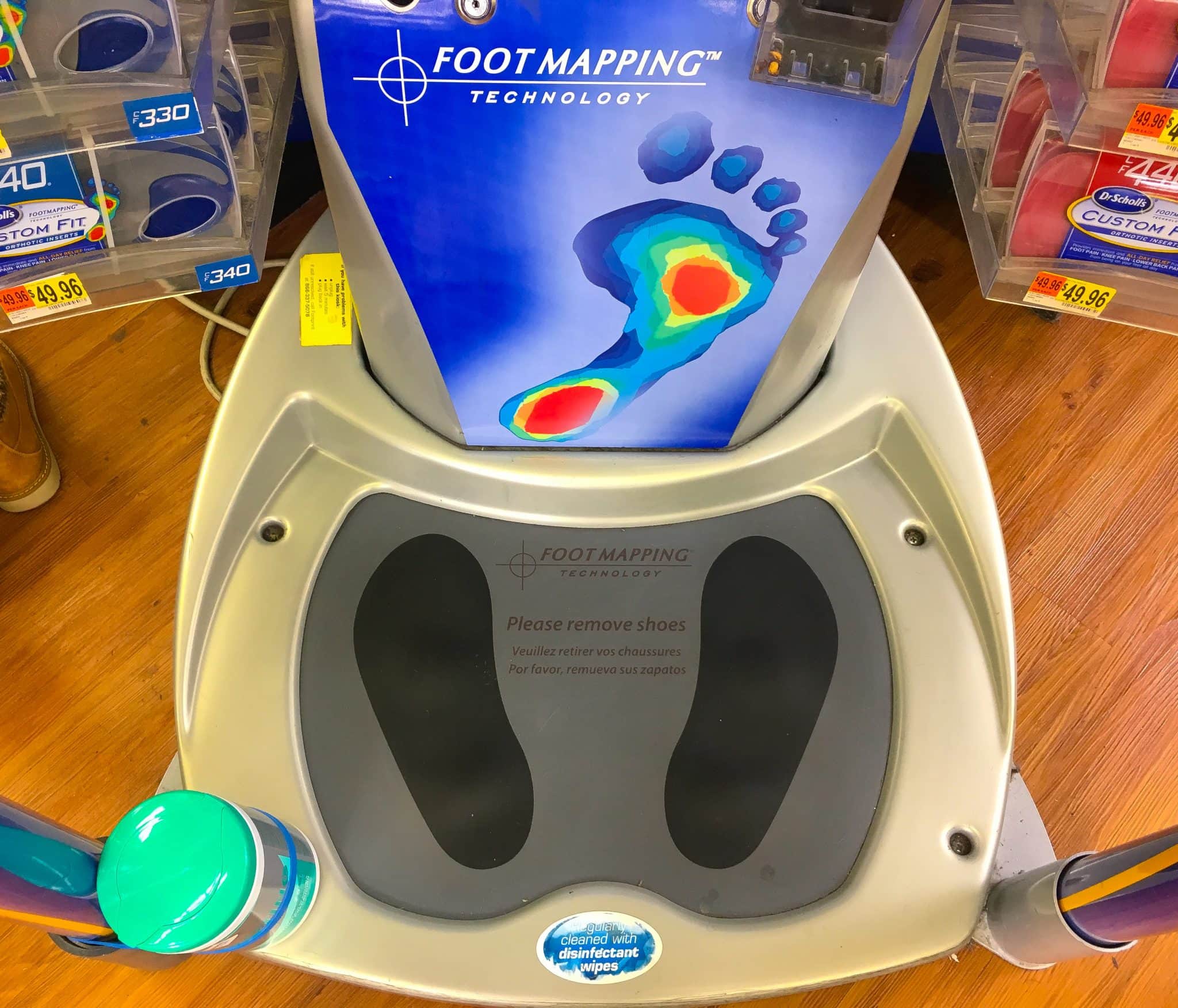 The wonderful thing is that this answer to pain relief can be as close as your nearest Walmart. Dr. Scholl's® experts know biomechanics – like how tired, achy feet can be the reason behind knee pain or lower back pain. That's why they developed the advanced FootMapping® technology used in the Custom Fit® kiosk.
The kiosks are your answer to quickly (less than 2 minutes) and easily see what type of arch you have, the pressure points on your feet, and how long your foot is. All of these details are what you need to determine what custom orthotic inserts are right for you and your individual needs.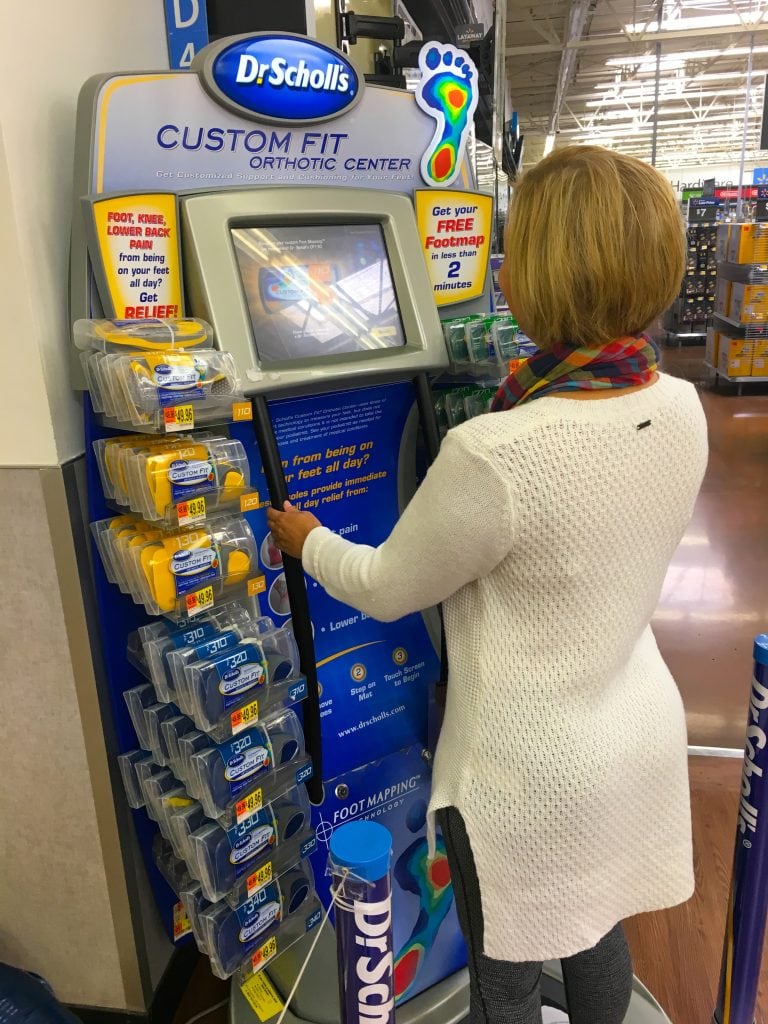 I used the Custom Fit® kiosk locator to find a Walmart where I could get a Custom Footmap. It's really important to look at this locator because not all stores have a Custom Fit® kiosk as I found out. I went to some Walmarts that didn't have one. So after I looked online, I found my nearest Dr. Scholl's Foot Mapping Center and headed there to see what I should buy.
I walked to the kiosk (it could be near the pharmacy or the shoe department), took off my shoes and stepped on the Custom Fit® kiosk.
There's no need to schedule an appointment and you can do it at your convenience, whenever works for you. The kiosk has digital technology that uses over 2,000 pressure sensors. Those pressure sensors make it easy to be guided towards what to do on the computer screen. It's very intuitive.
Here's what you will do:
Push start
Position your feet to be on a line that will show up on the screen
Hold onto the handle, lift your right foot up, and lean forward gently. You'll see a yellow ball on the screen. You'll lean forward until the ball is in the center of the target.
Repeat with your left foot.
Your Dr. Scholl's® Custom Fit® Orthotics recommendation will instantly appear on the screen. The orthotics to choose from will be located on the kiosk so you can pick up your recommended Custom Fit® Orthotics and go.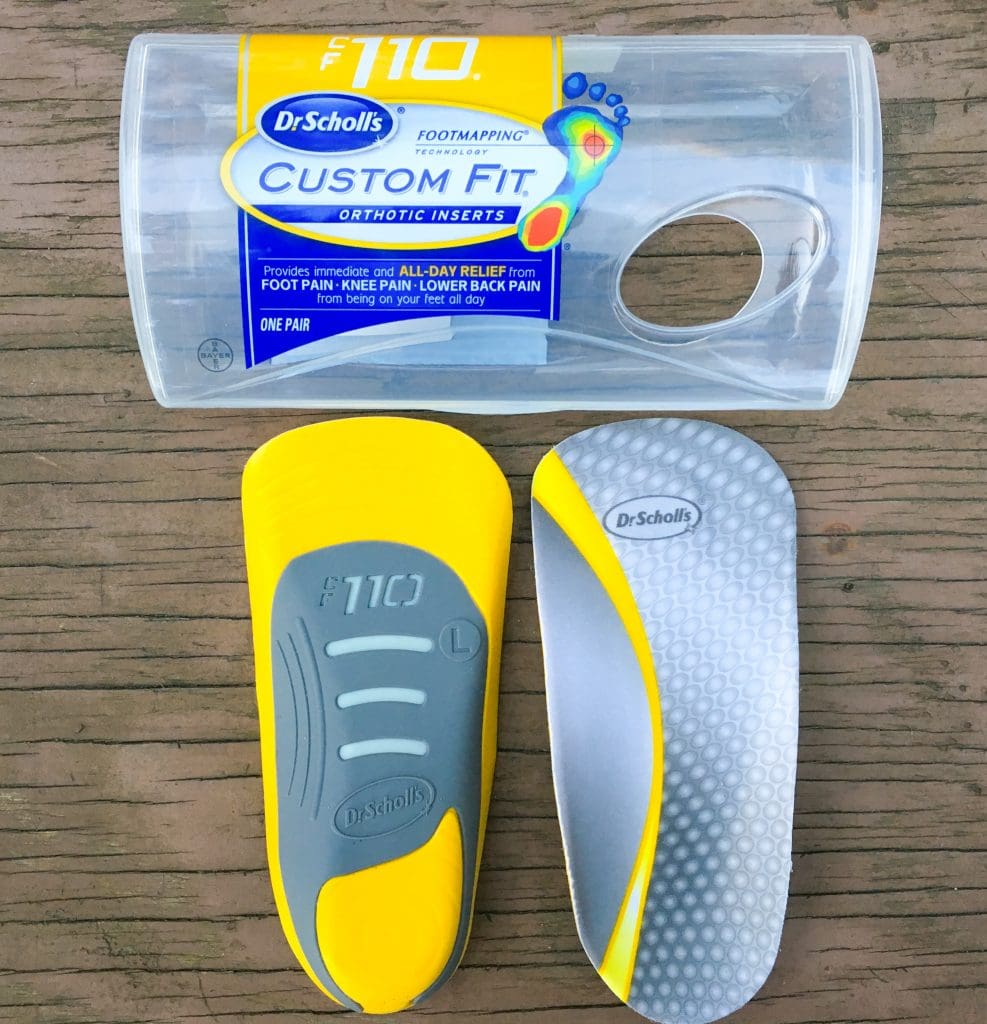 That's it! Use your orthotics in your favorite shoes and get active again! Be sure to save an extra $10 with the Custom Fit® Online Rebate Center. Use the orthotics for 90 days and rest easy with Dr. Scholl's® Money Back Guarantee.
I loved my Dr. Scholl's® Custom Fit® Orthotics from the moment that I put them in my sneakers. It felt like walking on a cloud, and I could walk and be on my feet without pain.
Even months later, I still felt a difference with the Dr. Scholl's Custom Fit Orthotics in my most -worn shoes.
Dress In Layers
Walking can increase your body temperature. That's a good thing, because it means your body is working hard at being active. Weather can also change throughout the day, becoming hotter, cooler or more humid or windy.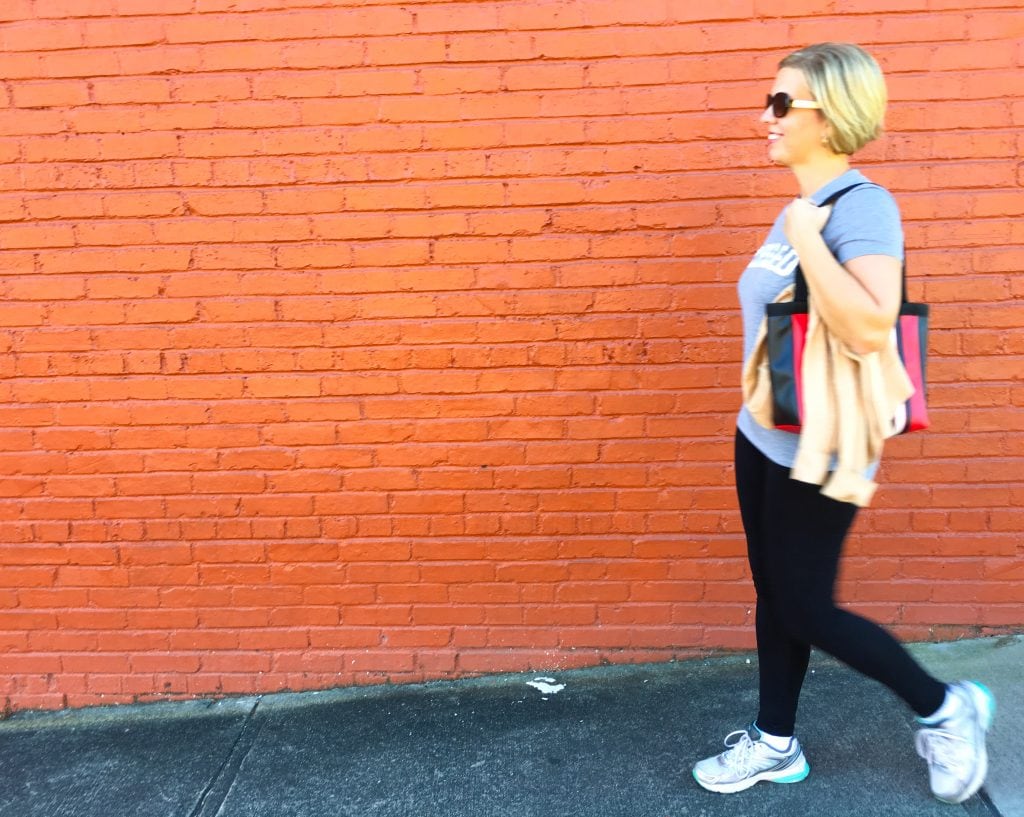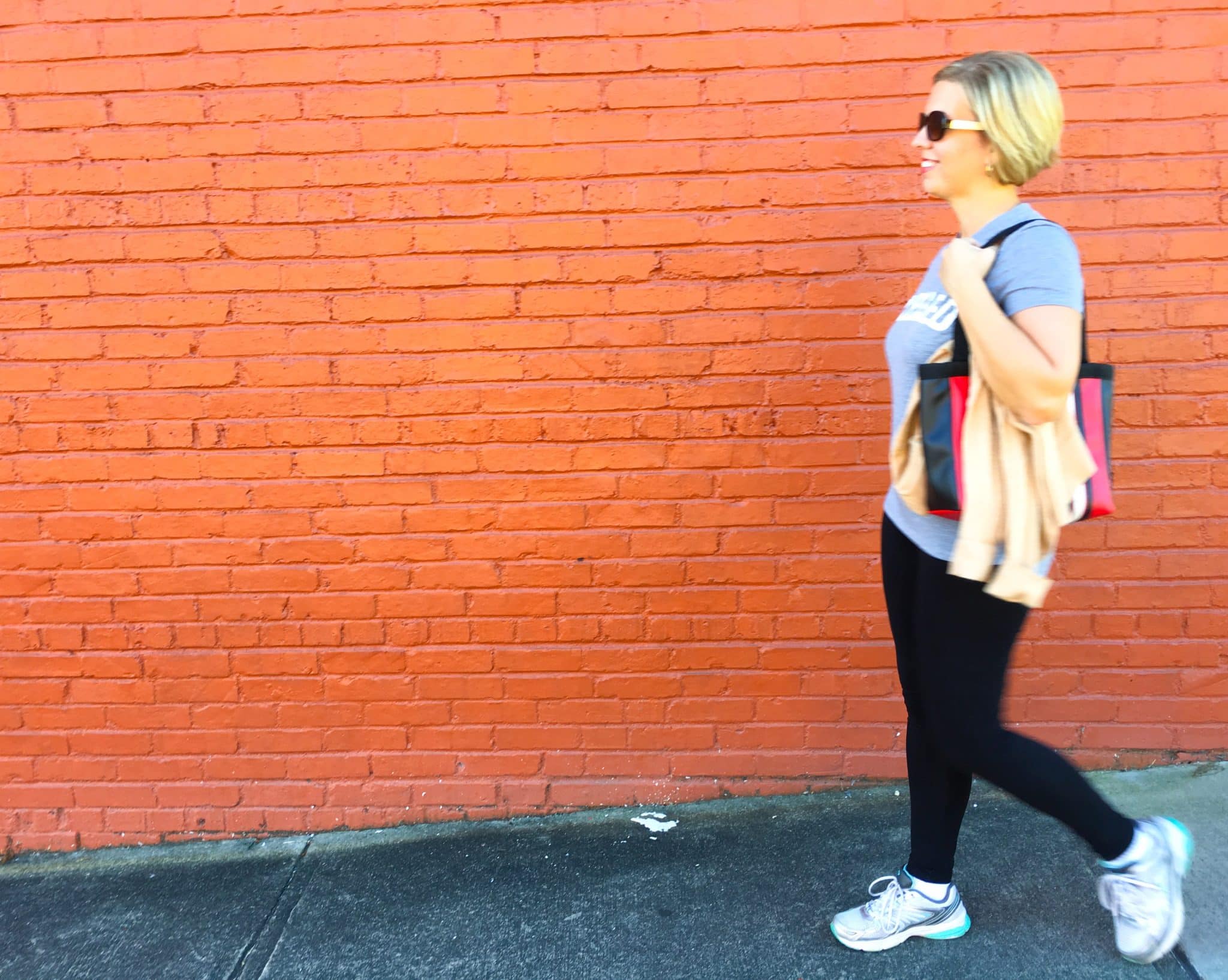 Urban walking also comes with a different challenge – an urban heat island affect. If you're in an environment with lots of concrete and stone, temperatures can be warmer than surrounding areas. So getting the weather report online might not account for a different urban temperature where you are walking.
Wrap a cardigan or jacket around your waist for cooler temperatures. Or tuck one in your purse or bag. Consider an oversized blanket scarf, too, for a stylish way to stay warm but can easily be scrunched into your purse when it gets hot.
Safety Tips for Urban Walking
When you are in an urban setting, it's more important than ever to be aware of your surroundings as you walk for fitness. Cars, pedestrians, street lights and bikes can be obstacles as you are sharing the roads and pathways.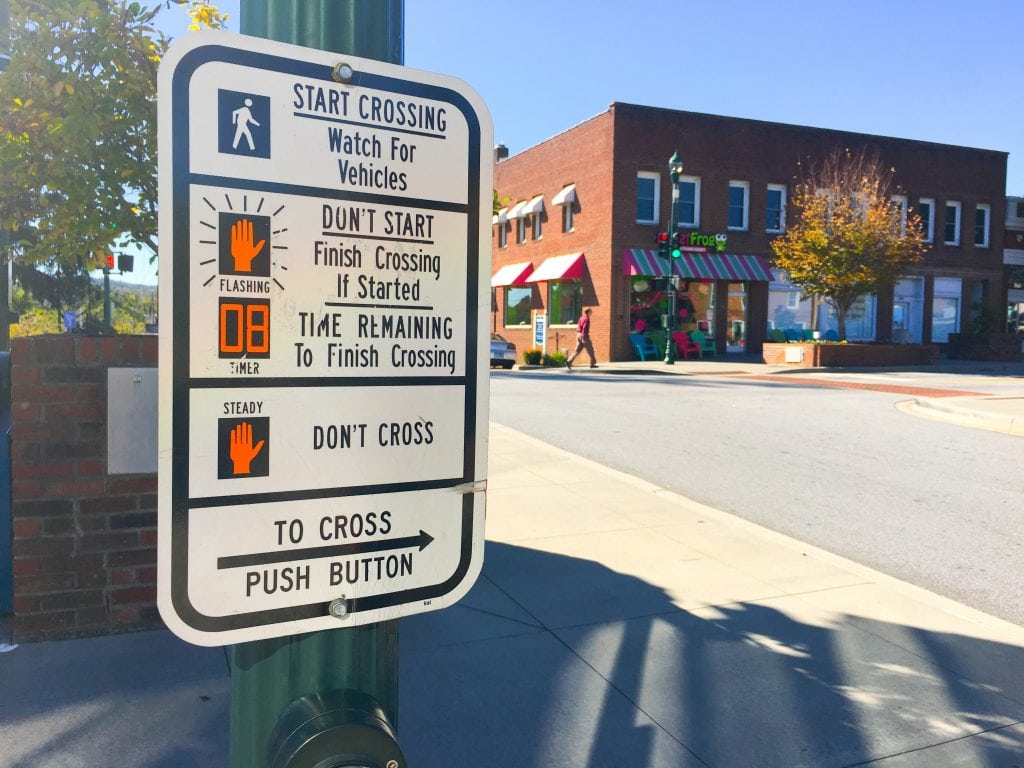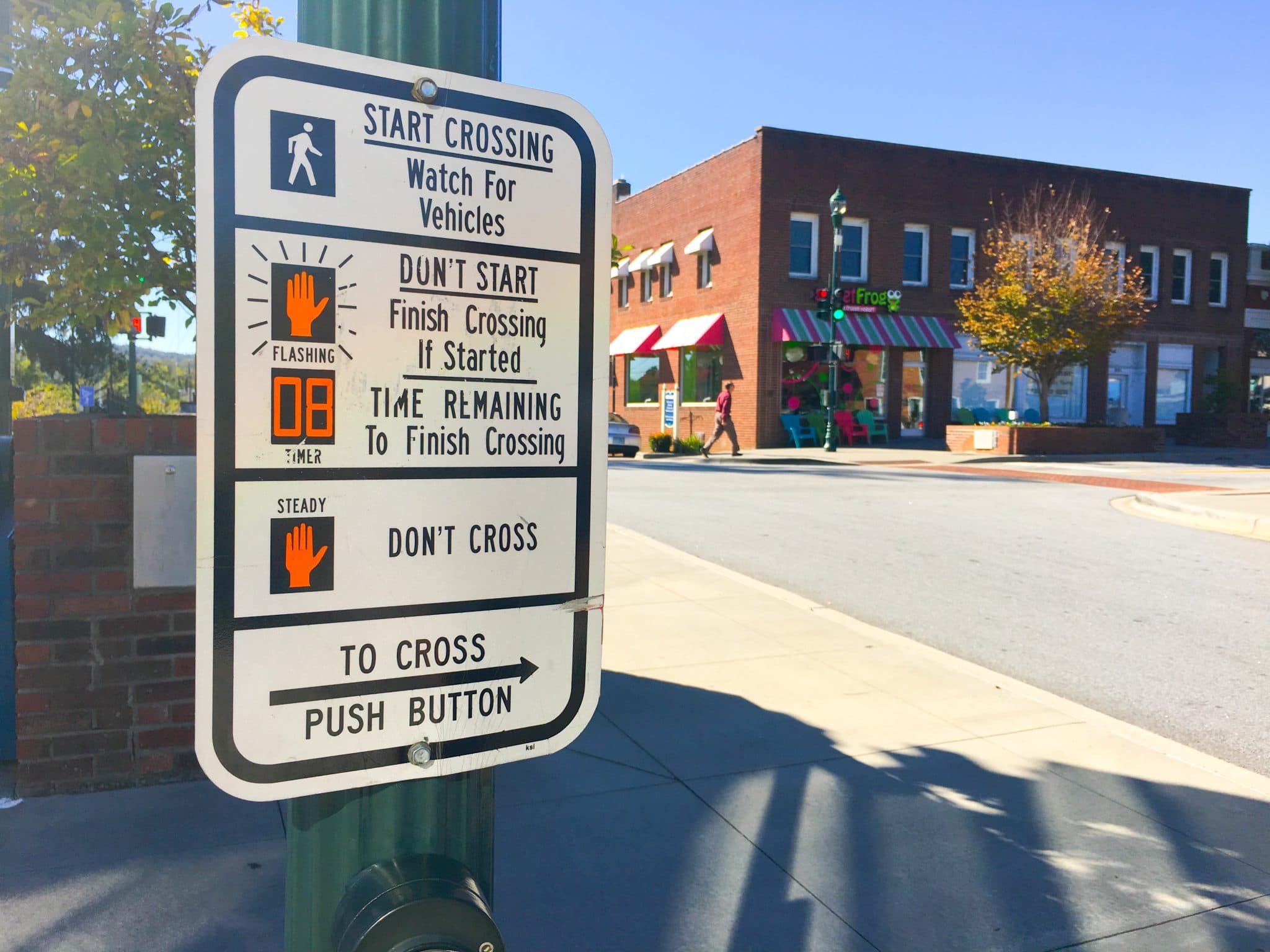 Do not keep your head down texting and scrolling on your phone. Not only is it dangerous, but it distracts you from the sights and sounds of what is going on around you. This is YOUR time. A time to do something beneficial for your health and well being. Be active and be engaged for the most benefit.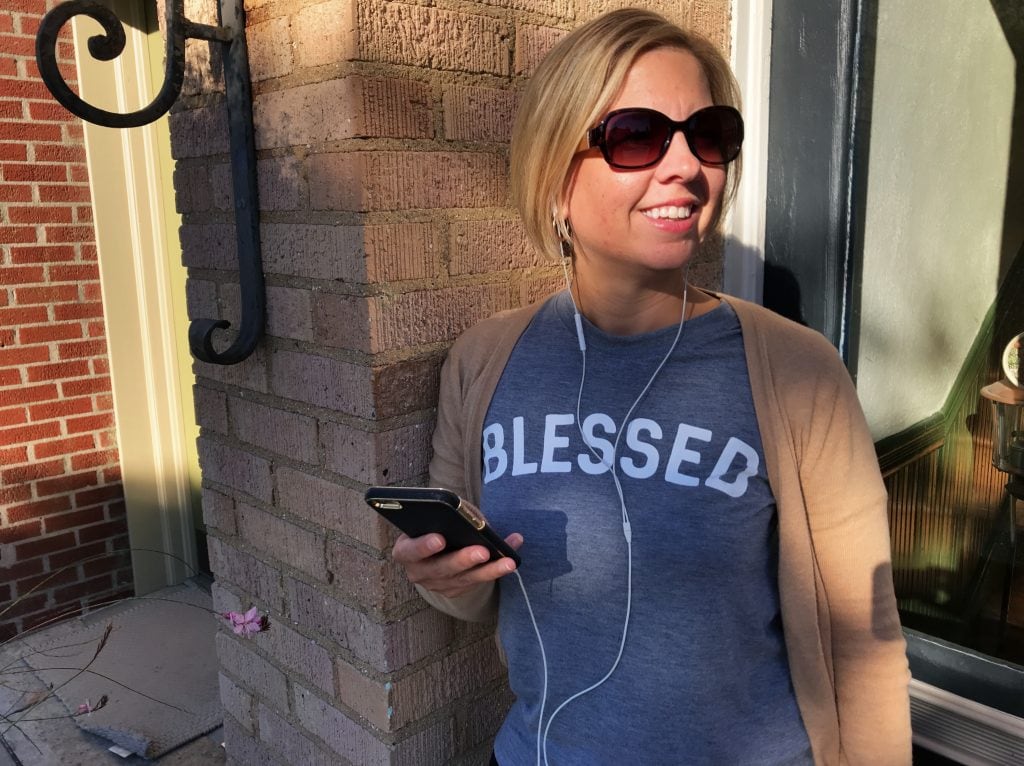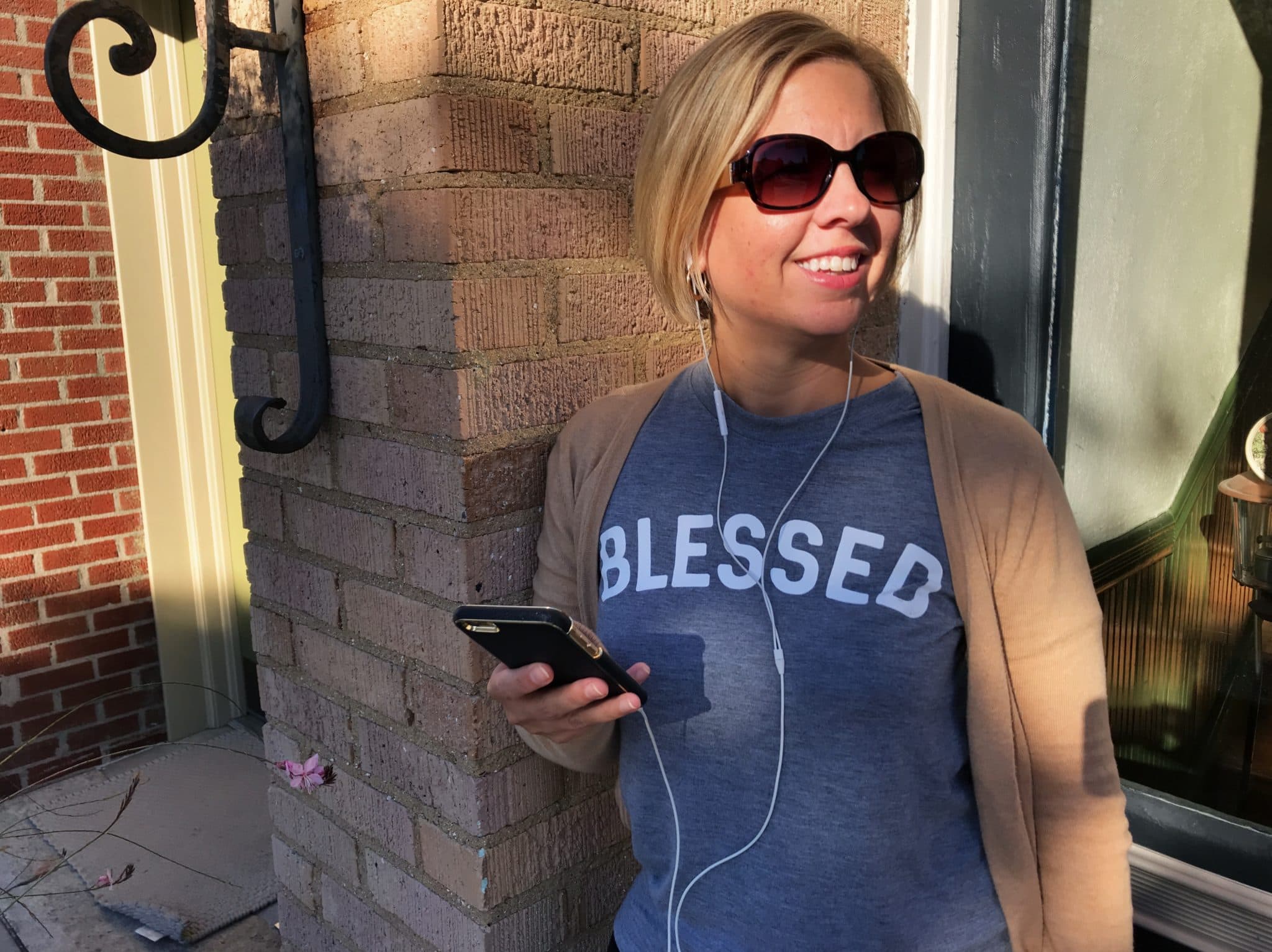 Headphones to listen to music or podcasts can be a good idea, but only if they don't prevent you from hearing what is going on in your surroundings. You need to be able to hear signals, sirens, kids playing and other pedestrians saying "Excuse me." Keep the sound down as low as possible.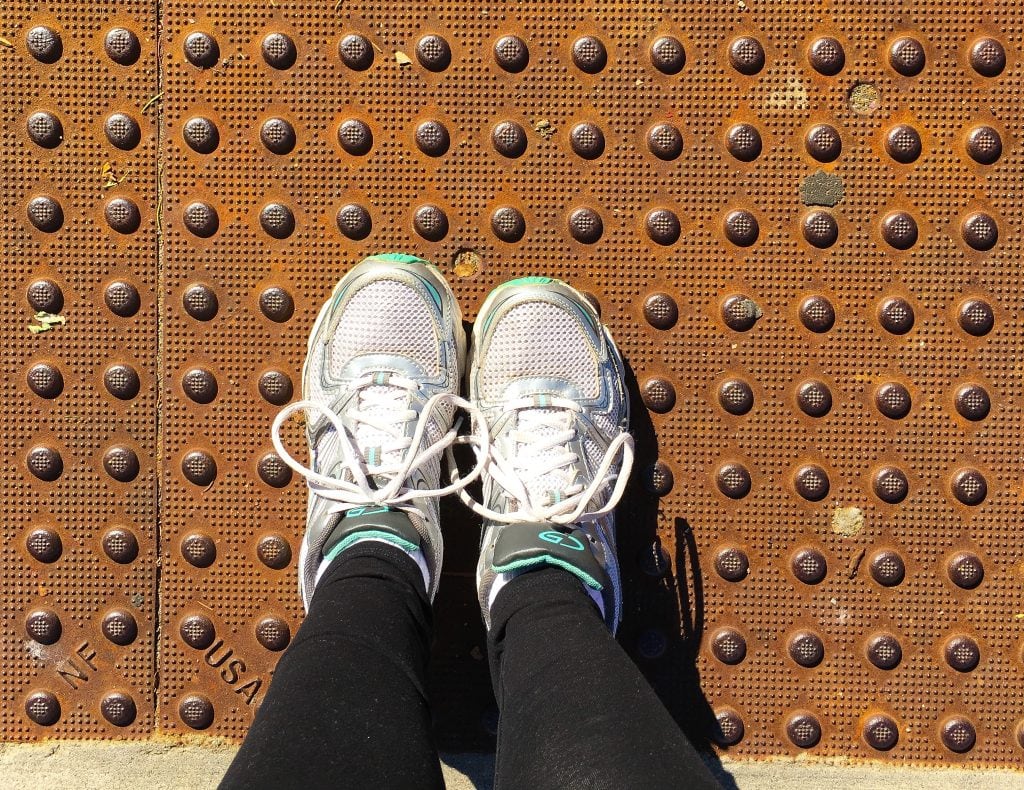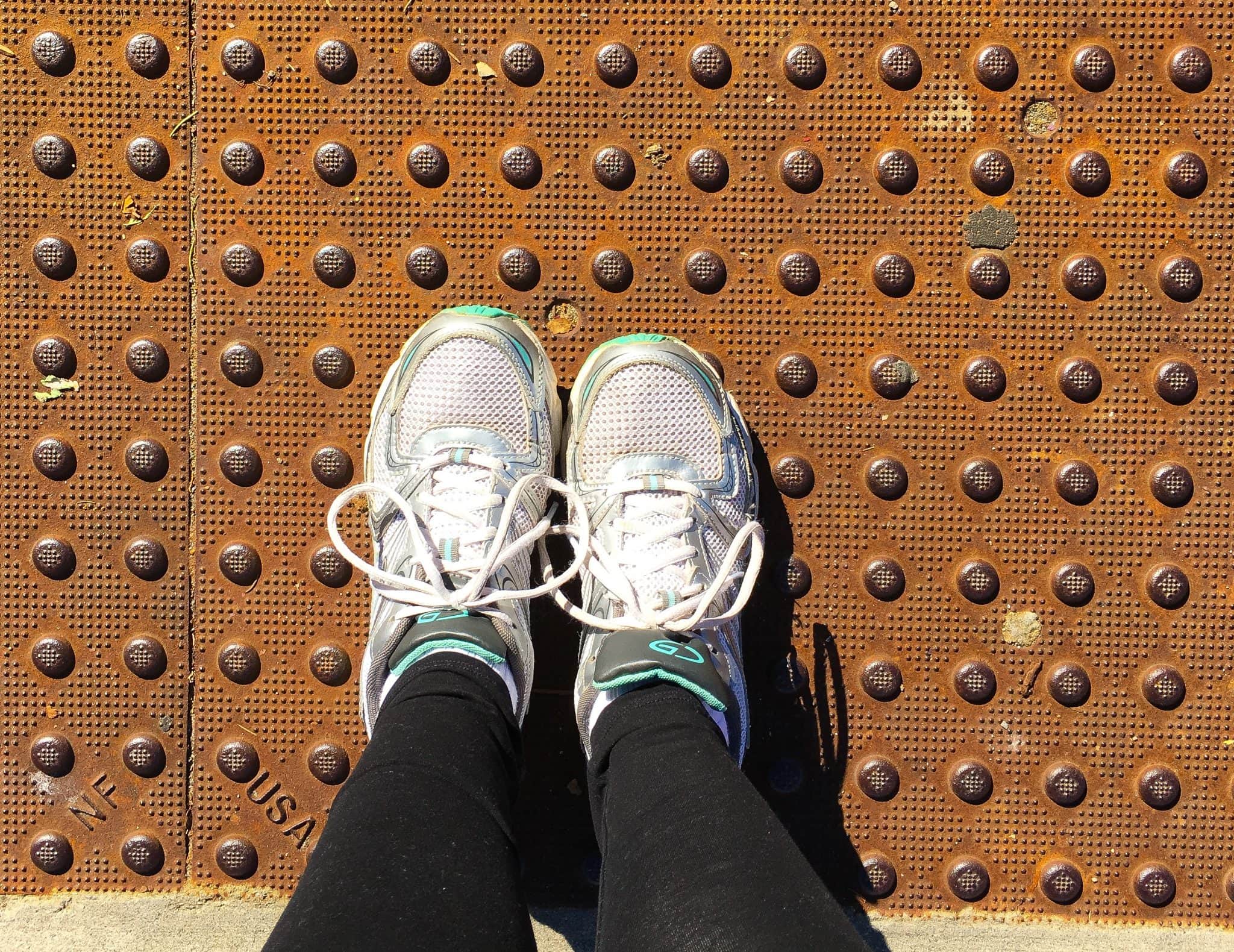 Know your laws. In Hawaii, did you know that crossing a street while looking at a mobile phone or texting is illegal?
In America, more than 11,000 people have been injured while walking due to phone-related distraction from 2000 to 2011, according to a study by the University of Maryland. Always be aware of your surroundings.
Stay Hydrated
It's always important to stay hydrated while being active, even if it's a leisurely stroll. So be sure to bring along a great water bottle (these are my favorite wide-mouth water bottles which make cleaning easy).
Water is always a good choice, no matter what the weather. Consider adding some lemon and cucumber for a spa-like flavor that imparts lots of nutrients, too.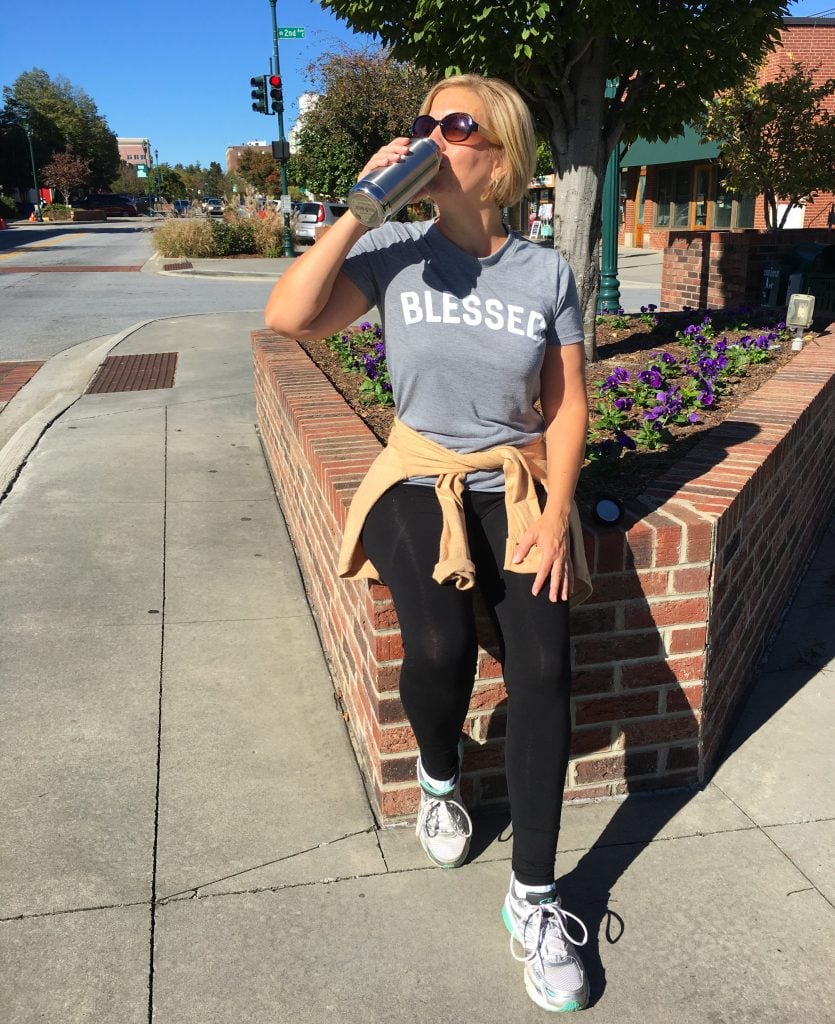 For cooler weather, I love walking with a custom blend of hot chocolate that I bring with me and don't have to buy for a premium price. I make hot chocolate as normal, and then add in a flavored non-dairy coffee creamer. I especially like caramel and hazelnut flavors paired with the chocolate. Sprinkle on a pinch of sea salt flakes to really bring out the flavors and feel like a gourmet indulgence.