Are you looking for fun upcycle project to do with your kids? How about making an upcylced egg carton bird feeder with this fun DIY project?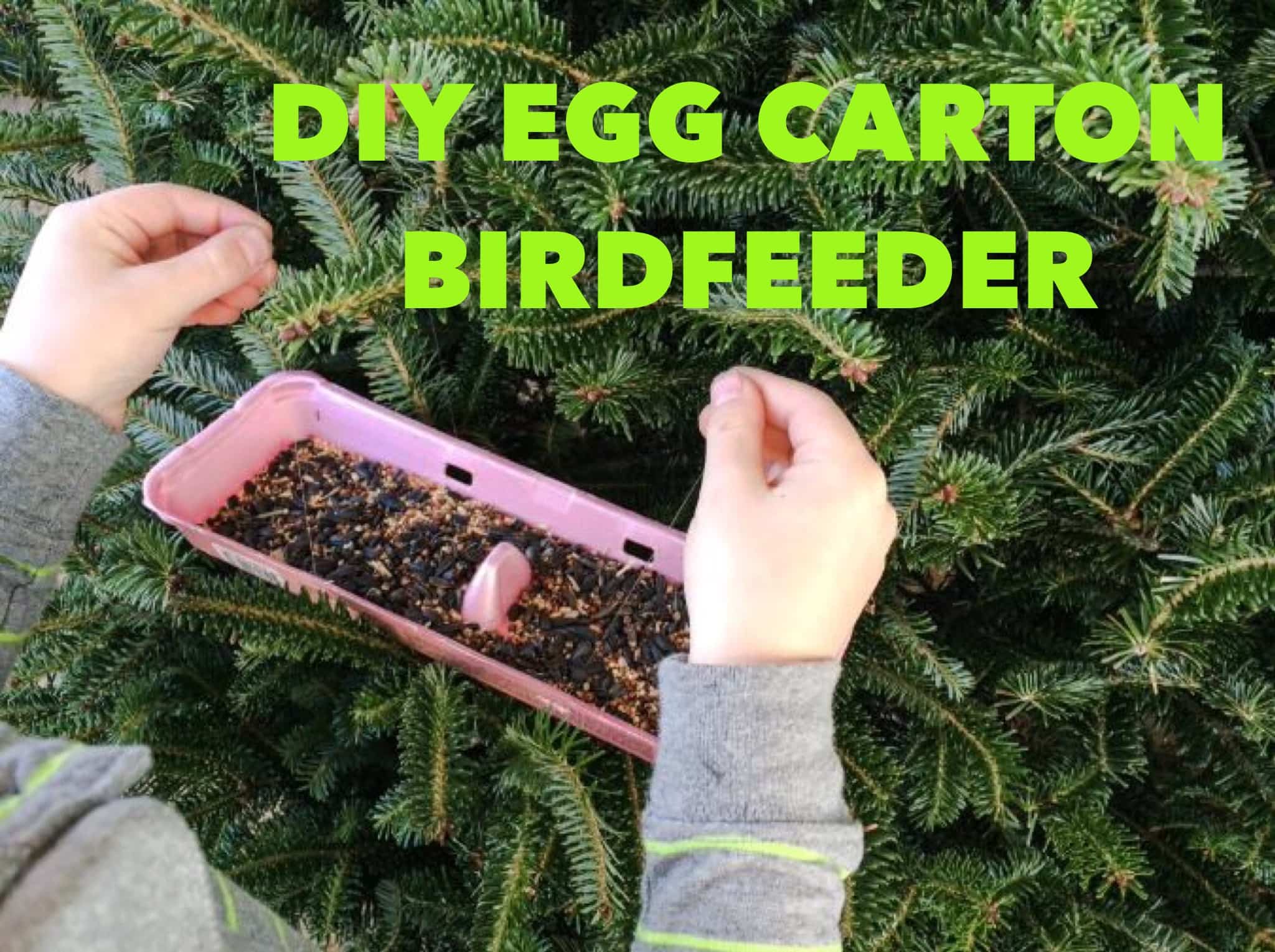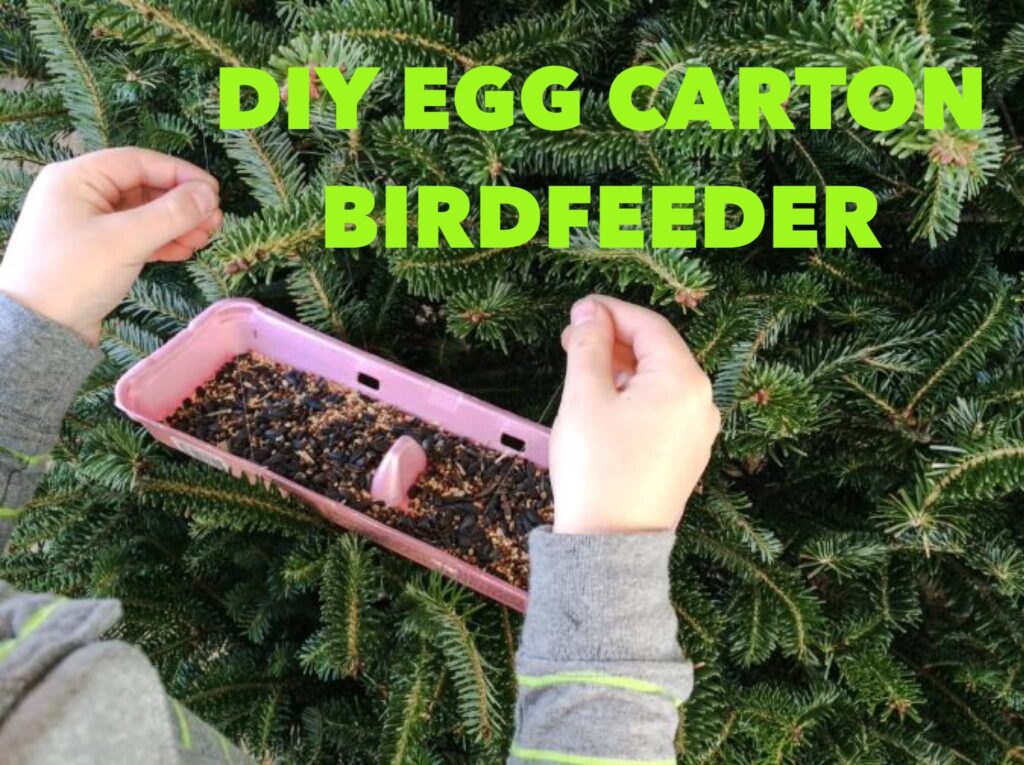 This eco-friendly Do-It-Yourself craft project for kids can teach them how to be mindful towards the environment. We're learning more about what we can do at home as we get ready for a delivery of the Little Tikes Go Green Playhouse that's coming soon! In the meantime, we're doing indoor crafts inside as the weather is cold outside.
Don't throw away that egg carton after making breakfast or a batch of homemade cookies. How about re-using an egg container to make a bird feeder instead of throwing it away? Not only is it a fun, quick project, but it also reduces waste!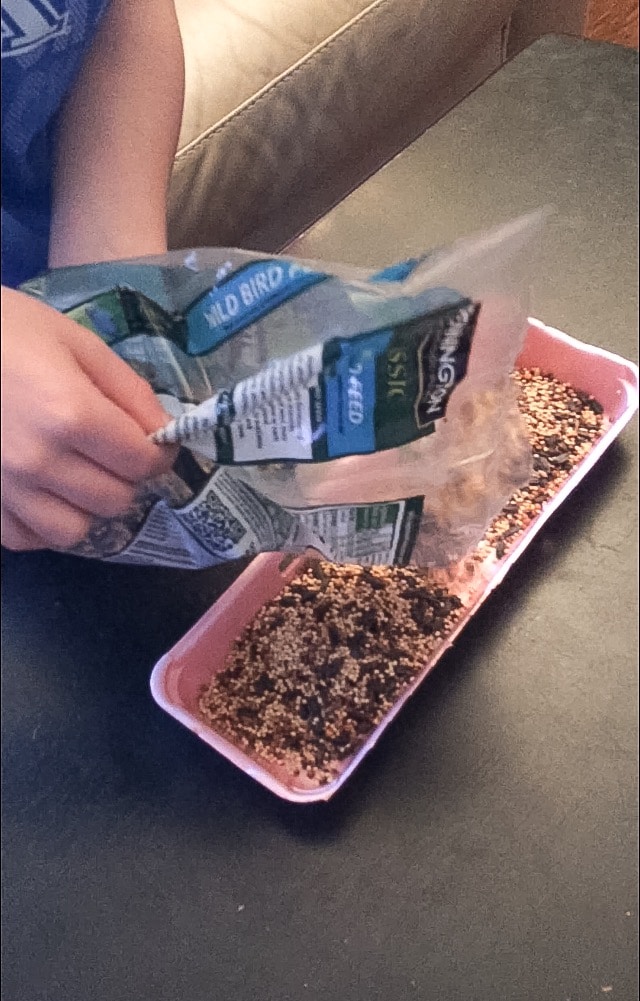 My son and I decided to work on making a feeder for our wildlife friends. There's lots of birds outside looking for food, and we wanted to help out in any way that we could. Also, it's a great learning activity to peek outside the window and see what birds are in our yard. It teaches him about the many species of wildlife.
I simply cut the top off of the egg carton, and he added a little bird seed. We quickly had an instant bird feeder!! We used the top of our egg carton so that we would have a flat surface for the birds, and it also had holes already in one side of the carton. I simply cut two holes in the opposite side for easy hanging. We used fishing line which is strong enough to hold the feeder, as well as clear to add visual appeal!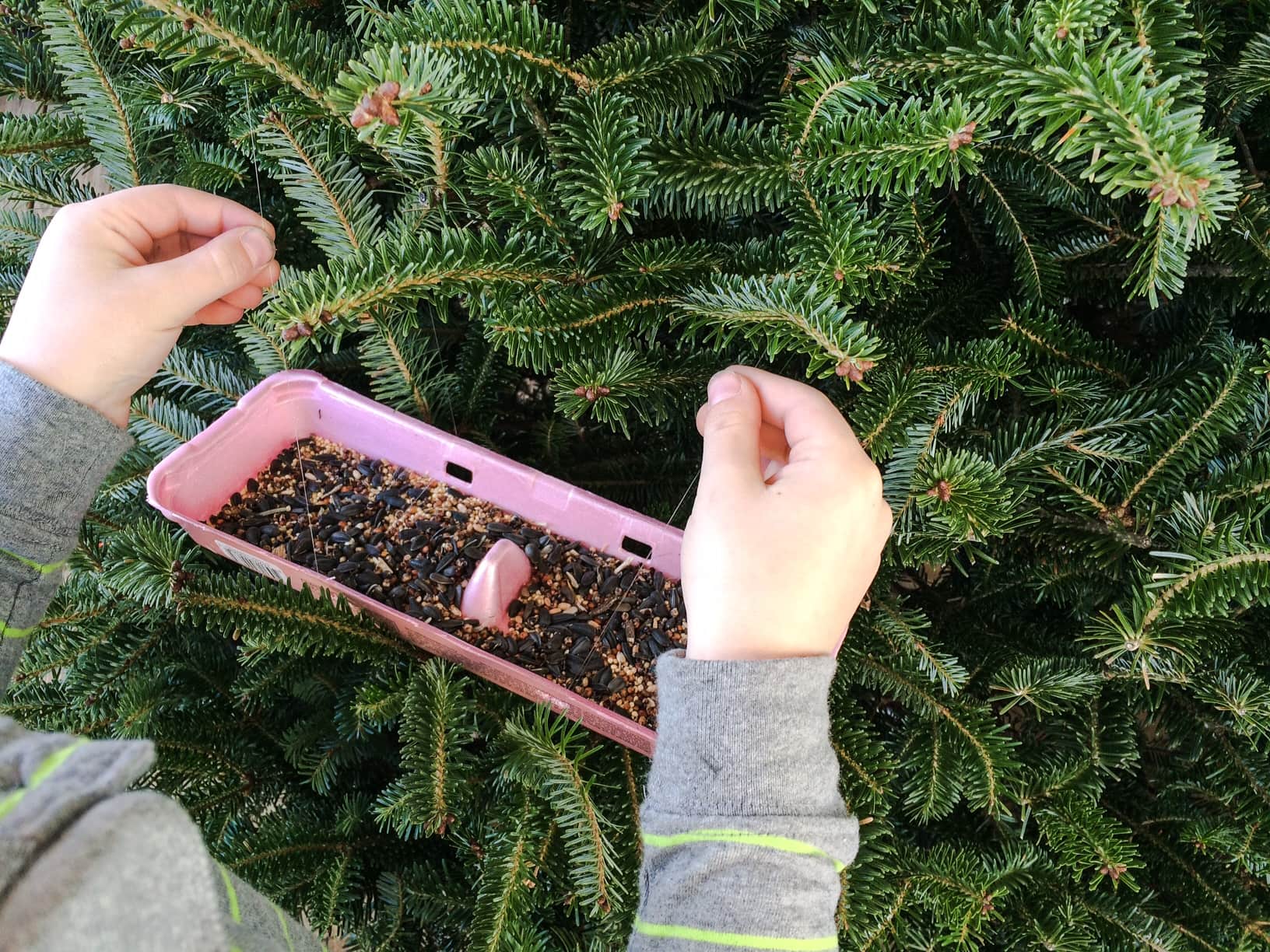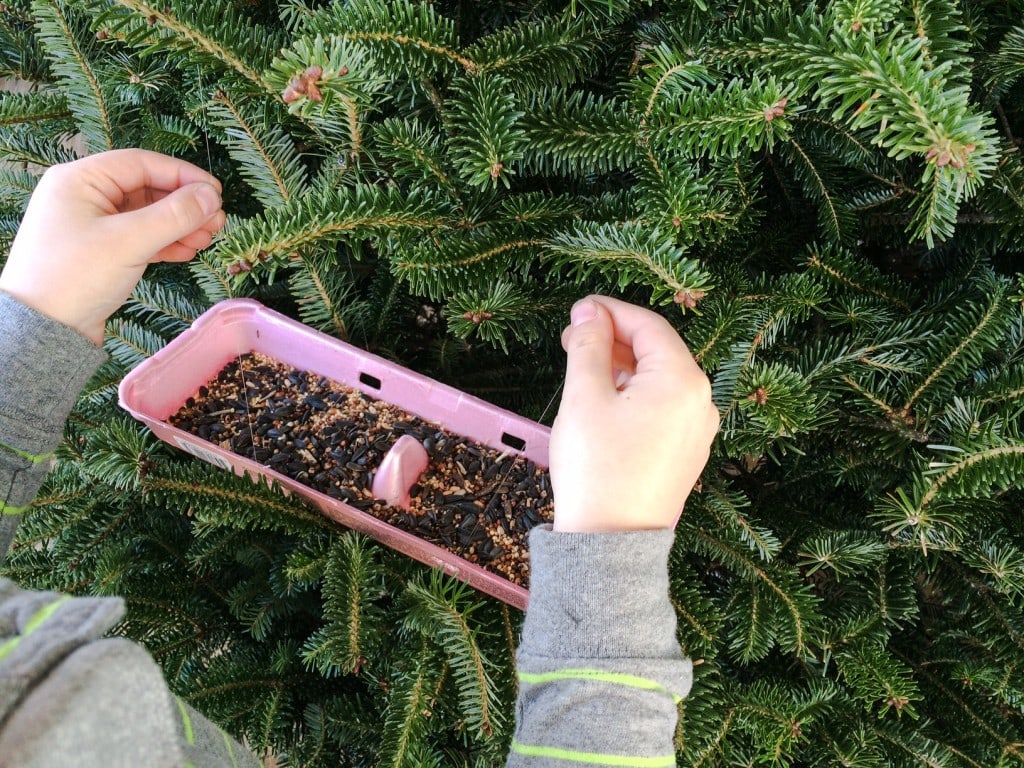 He hung our feeder on a tree outside and was quite proud of his project to feed the birds! Now he's constantly looking outside to see what birds have decided to come to our yard.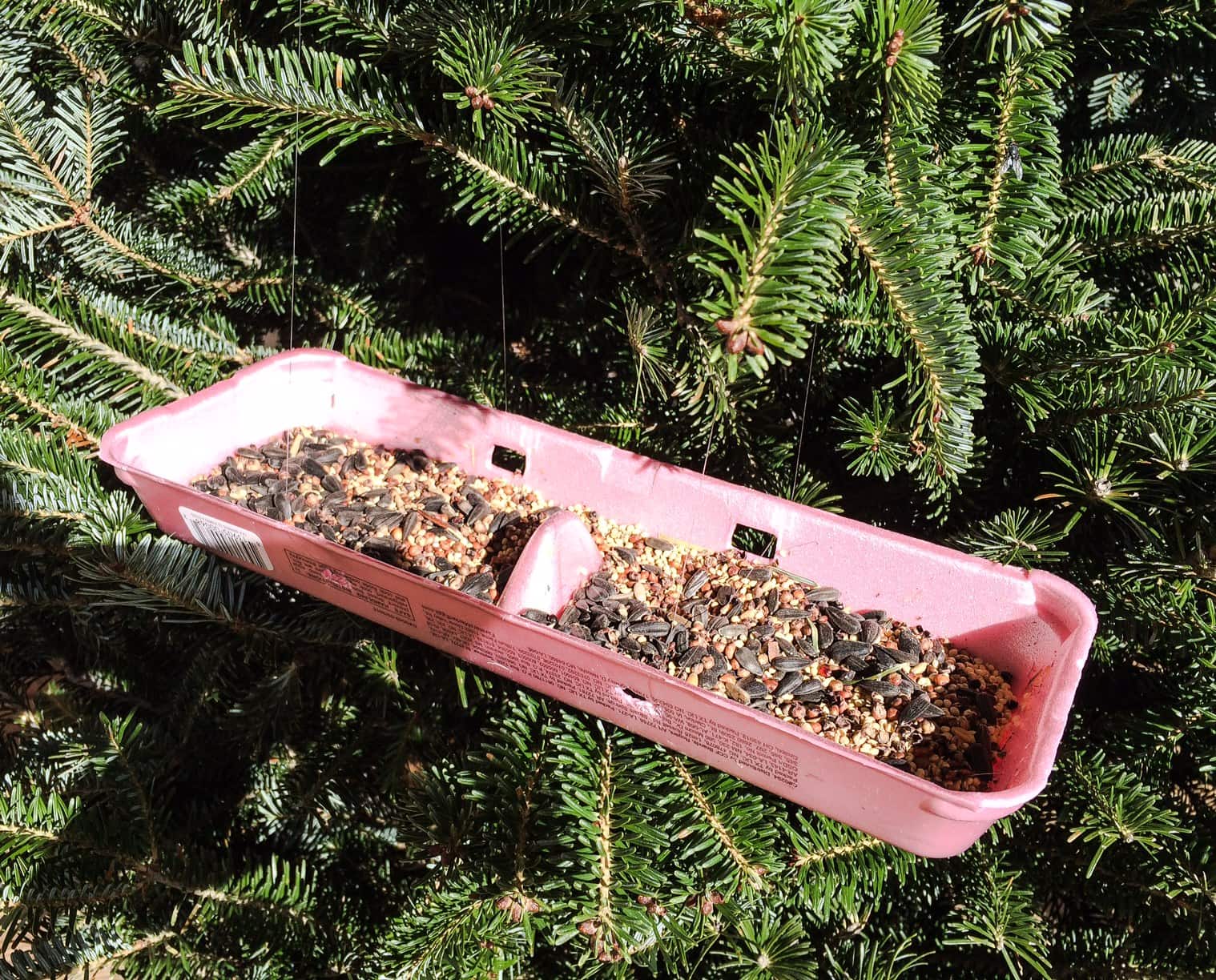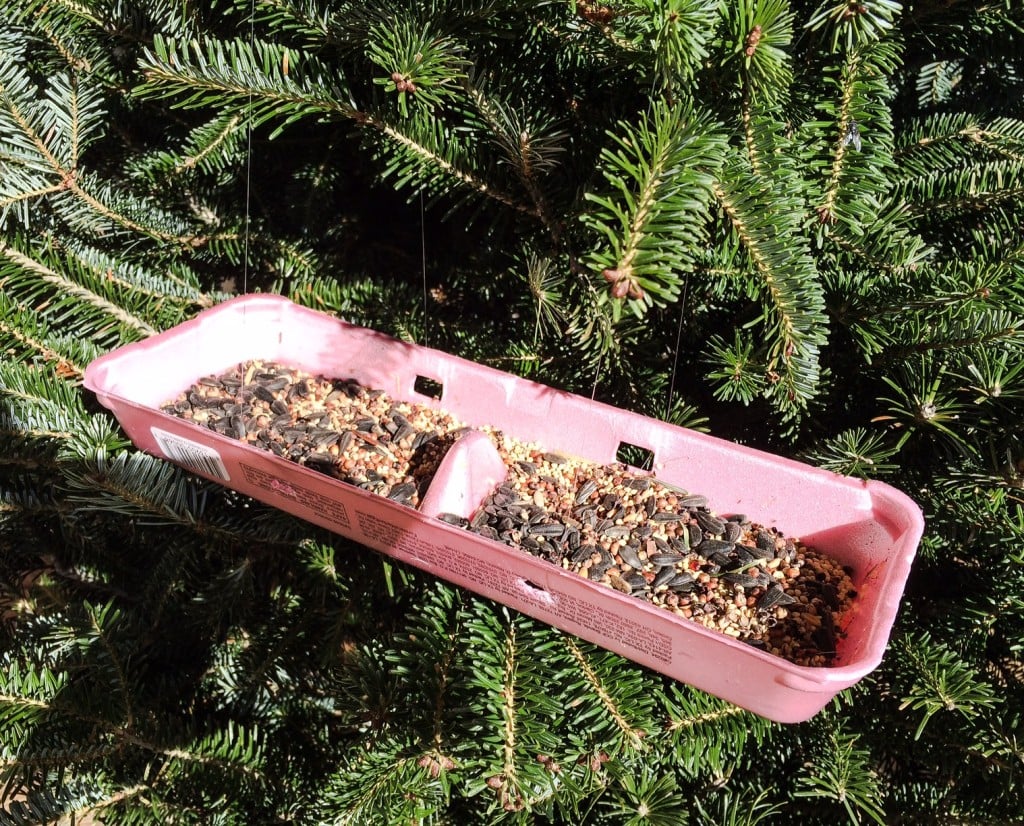 It was simple to do and provided an opportunity to share with him how he can take these small steps to do good for the earth!
We used the top of the egg carton, but the bottom of the egg container with compartments would work great, as well. Simply attach your string to the four corners! Feel free to try either way and do what works for you! Or use both sides to make two upcycled birdfeeders from an egg carton and have even less waste!
Grow your own bird seed to fill the bird feeder with these helpful tips!