What is a wooden watch like? Could a wood watch ever compare to the traditional timepieces that haven't changed much over the centuries? Do you need to be a hippy to be interested in wearing a wooden watch?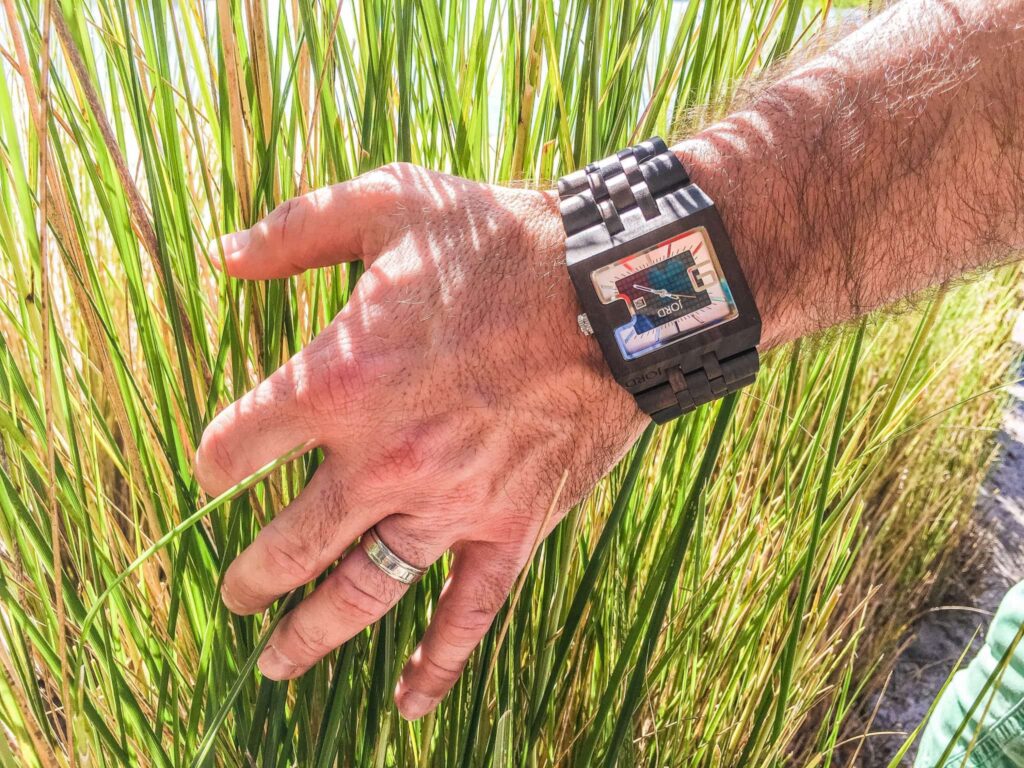 Here's the truth:
Wooden watches are even more stylish, more trendy and more modern than other luxury watches, in my opinion.
I was doubtful, too, until I was sent a Wood Watch by JORD to review. And my thoughts on sustainable style were completely turned upside down. After seeing this beautiful luxury wooden watch in person, and feeling the weight and quality of the time piece, I am truly impressed. Honestly, seriously impressed.
Now I want one of my own.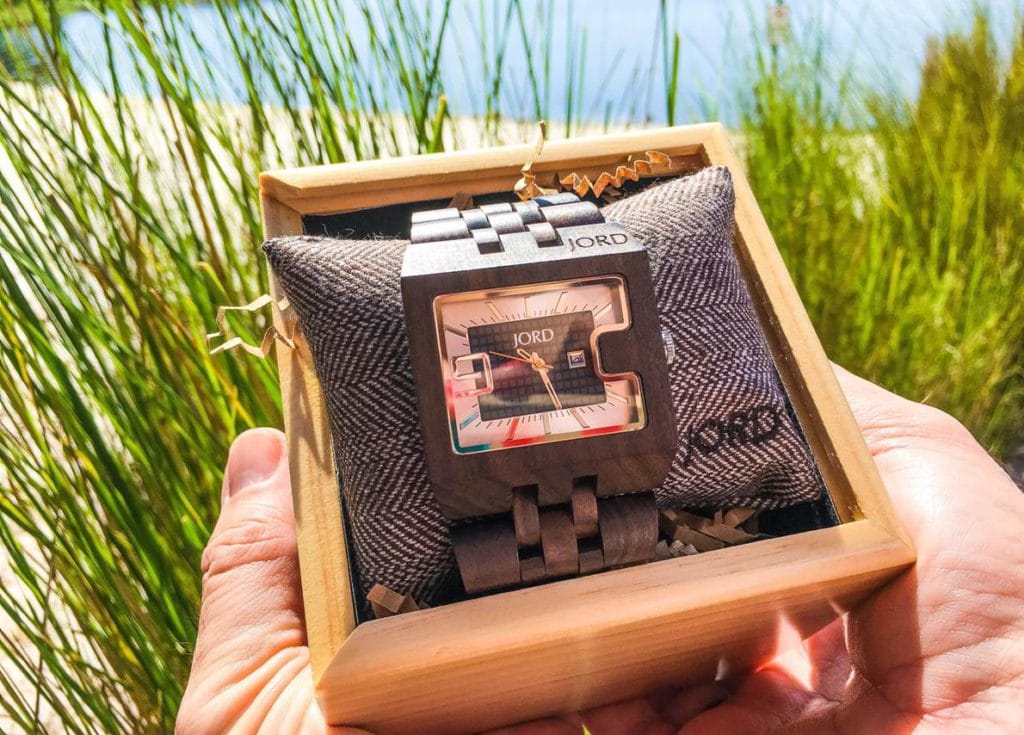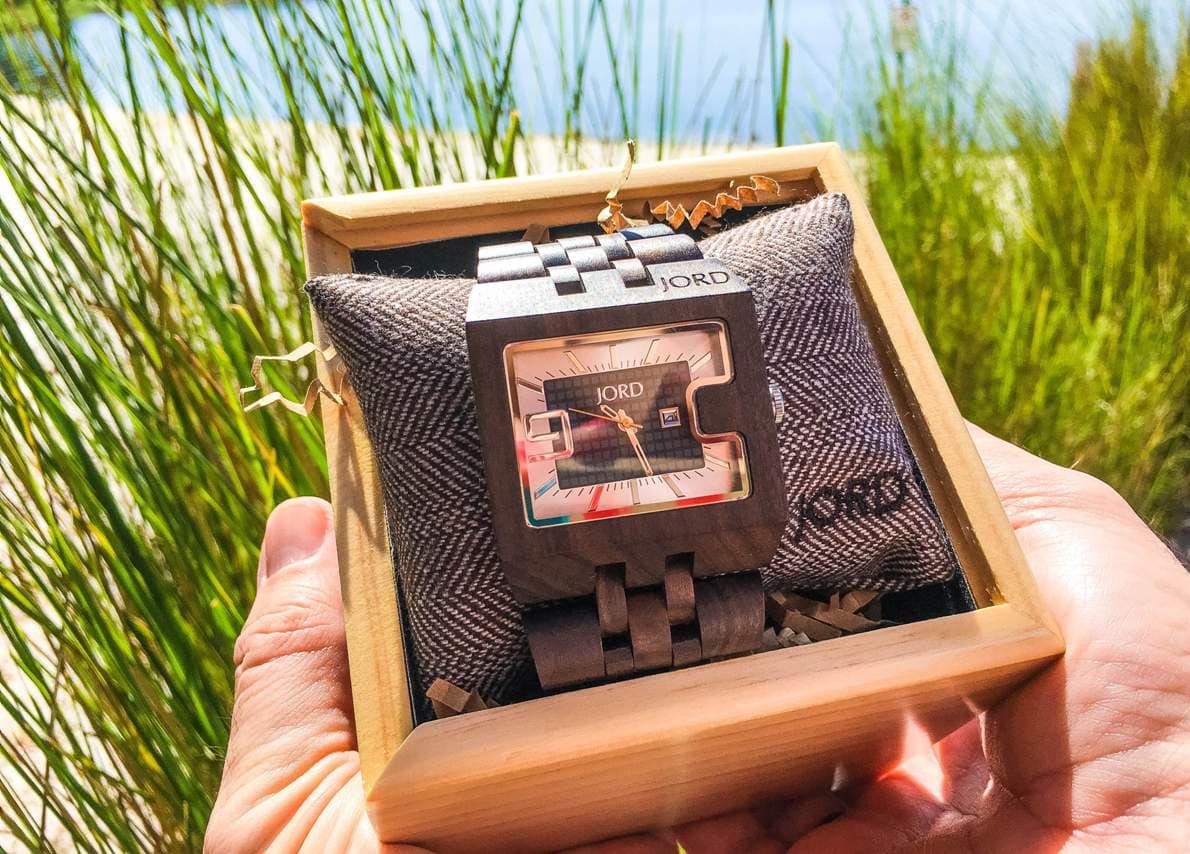 What is a wood watch made of? Sounds like a silly question, until you start realizing that the actual time telling mechanism certainly can't be fashioned from wood. It's true. The band, body and face surround of a wood watch by JORD are made of – you guessed it – wood. Woods such as Ebony, Rosewood, Koa, Zebrawood, Maple and Bamboo are hand crafted to create a majority of a wood watch.
The actual mechanical movement of the watch is traditional metals, just like what you're used to. The face of the watch uses a Sapphire Crystal, which is second only to a diamond for its scratch resistance and hardness. And the colors and textures of the backgrounds of the face are absolutely stunning. They are a pop of color against the natural grain of the wood for a modern rustic contrast.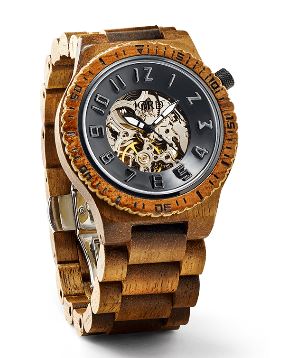 Think wood is heavy and clunky? Think again! I was seriously surprised by how light weight the 94 Dark Sandalwood – the Wood Watch that we have shown below – is. My husband was too, and he's used to wearing heavy metal watches.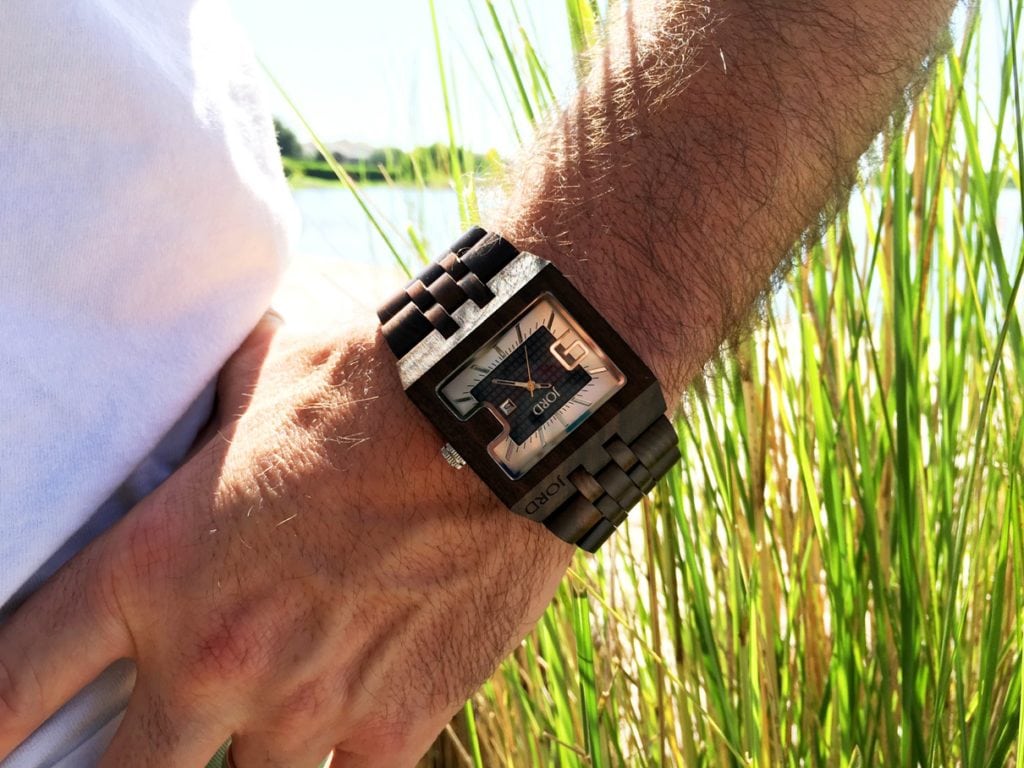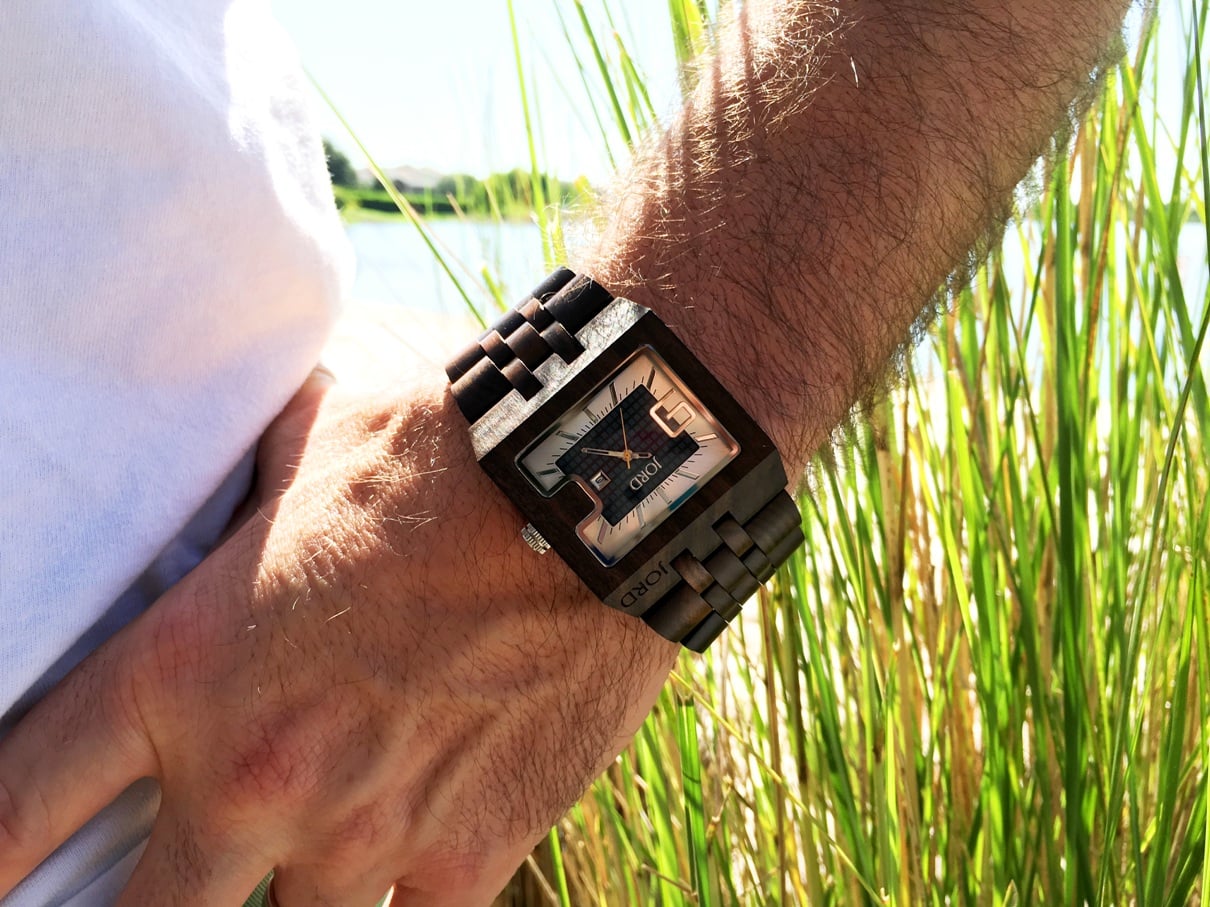 My husband has been putting the watch to the test every day. It's his favorite accessory, now, and he is surprised by how comfortable it feels while wearing all day. In fact, he raves about it so much, that now I want one!
I'll be honest. I always though of wood watches as being only for men. And the men's watches ARE impressive. So I was really surprised at the beautiful wood watches for women. These are a definite statement piece for your stylish outfit.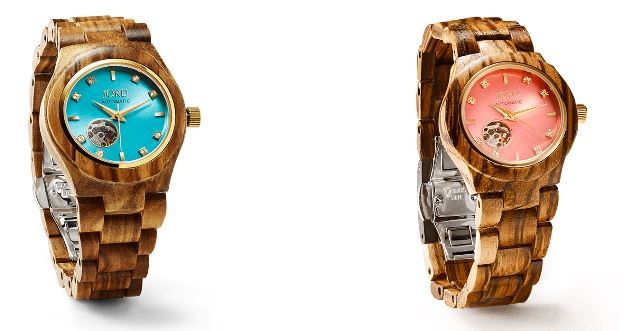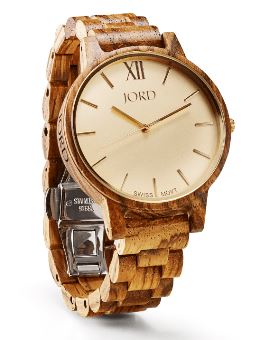 A wooden watch is the perfect unique gift for men and women – when you're searching for something a bit unexpected, yet a luxury item that the recipient will actually enjoy and love. And the presentation? Wow! It's amazing. Check out our unboxing video below to see how a Wood Watch by JORD comes packaged.
Thinking of someone – yourself included – that a Wood Watch by JORD would look good on?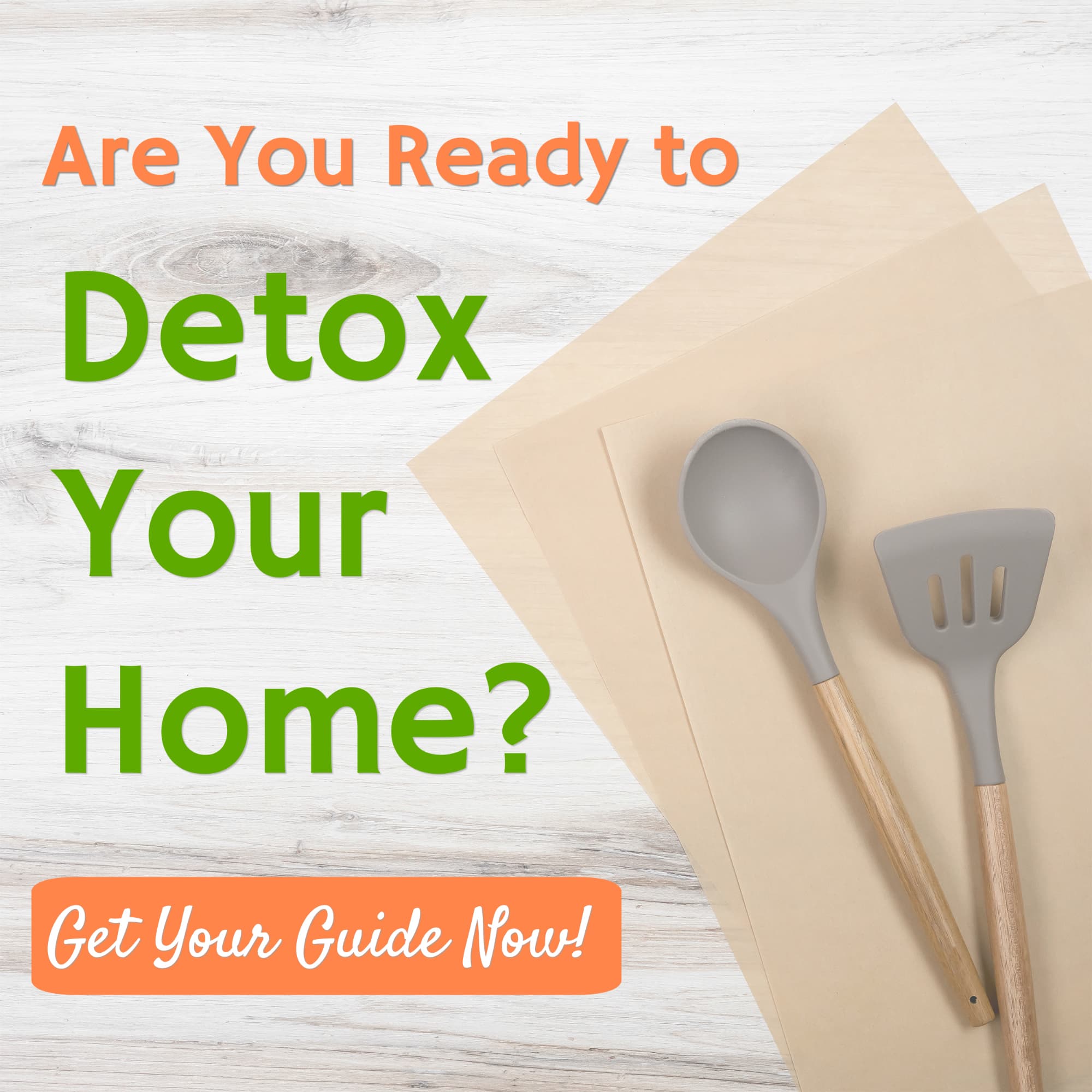 Come on, you know that you want to freshen up your wardrobe with a unique touch of design!!