Many thanks to prAna for sponsoring this post.
Woo Hoo! I officially have a Fall Bucket List! Want to know why I'm so excited? Because this is my first year in over a decade where I'm actually in a climate that has autumn!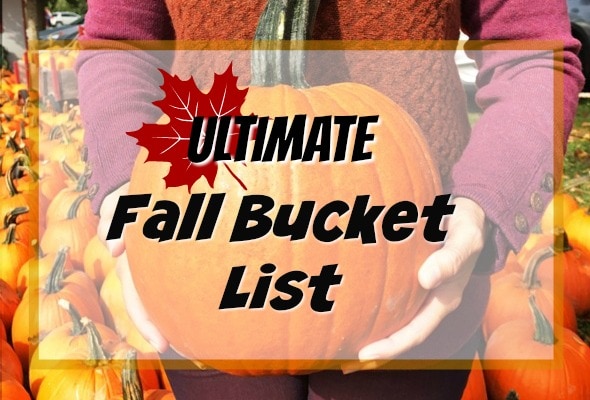 For a dozen years, I lived in Florida, where there is NO Fall. It's hot, then summer, then hot, then there's 4 days of winter, then it's hot again. So no Fall weather, crunchy leaves or opportunity to wear cute clothes ideal for cooler weather.
I REALLY missed Fall. So much so that I would always come back home to North Carolina at least for one week each year during autumn. I was blessed in that I always picked the week that was the peak of color for changing leaves. This year, though, I can enjoy Fall for weeks on end, actually build a wardrobe for cooler weather and enjoy all of the pleasures of Fall that I have been missing.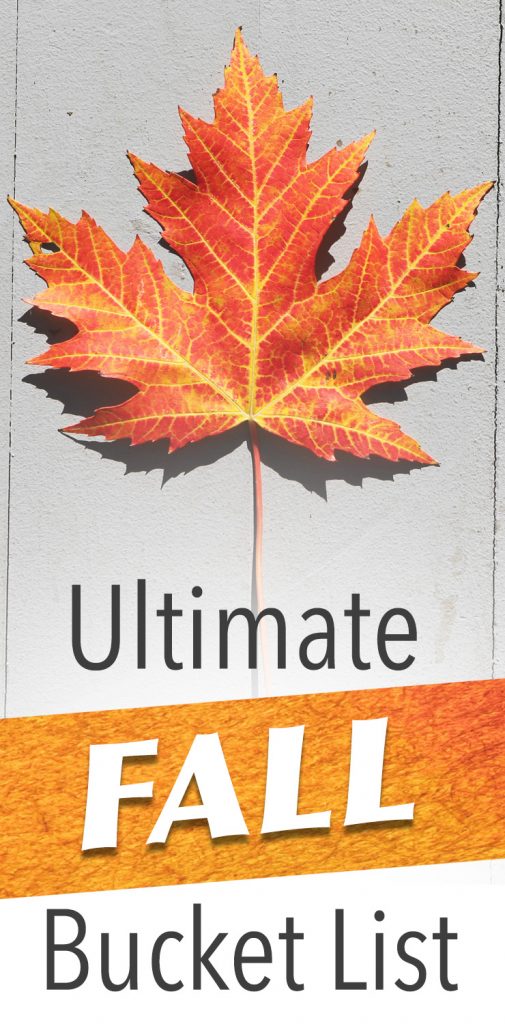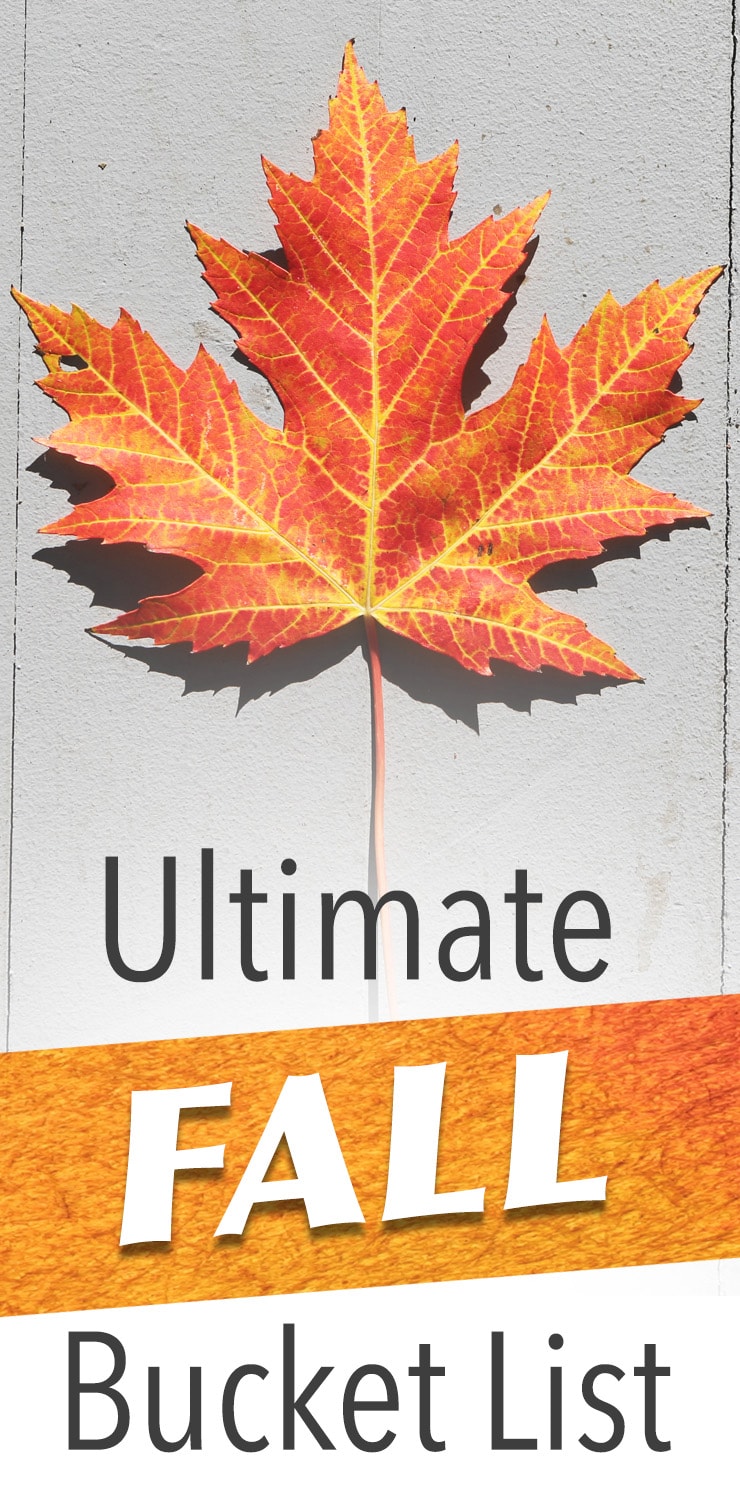 I created this Fall Bucket List so that I don't put off anything by being too *busy* this time of year. These are the months were time goes by even faster than it normally does. So you've really got to stop and savor the moment.
I love the fact that almost everything we love and celebrate about Fall is celebrating the beauty of nature. It's the simplicity of trees turning the most brilliant shades of red, orange and yellow as part of their annual cycle. We go crazy over apples and pumpkins and corn, all foods grown on local farms. Cool air makes us as giddy as school children. Mums take center stage in décor. There's no other time of the year when a simple hay bale can be elevated to such coveted status.
So here's my Ultimate Fall Bucket List. Did I miss anything? (I've been out of the groove for so long, I need some help!) What's on your fall bucket list?
Ultimate Fall Bucket List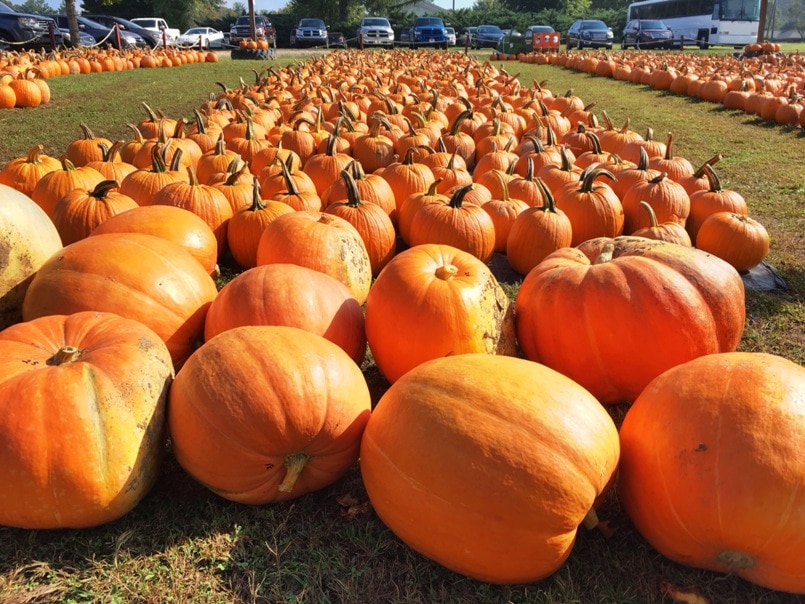 *Go to a Pumpkin Patch
Is there anything like seeing a field full of bright orange pumpkins?
*Carve a Pumpkin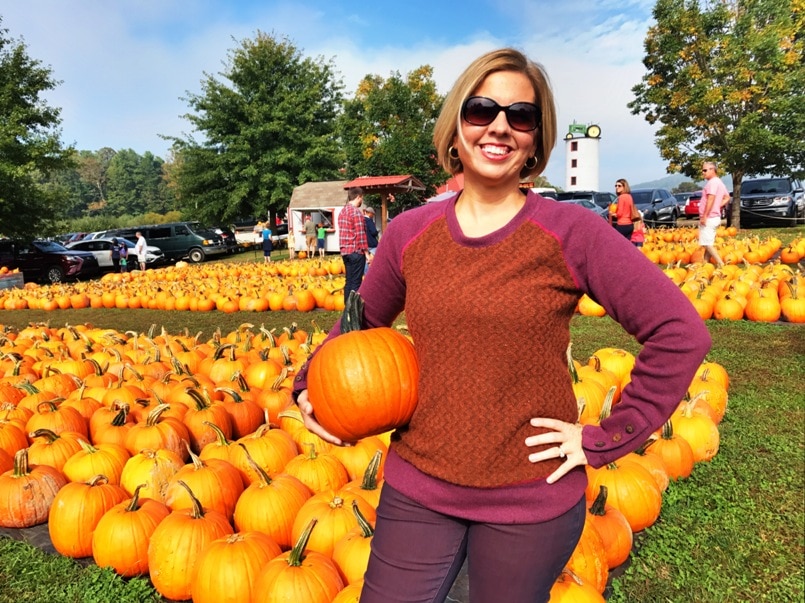 *Change Your Wardrobe – Shop for Fall Clothes
The change in temperatures really does call for a change in wardrobe. I need a whole new wardrobe for Fall this year if I want to stay warm (and I want some fresh choices for a new year and a new place to call home). More and more, I'm choosing clothing from brands that offer sustainable fashion. Where I put my money and which type of company I support is becoming more and more important to me.

That's why I love prAna clothes.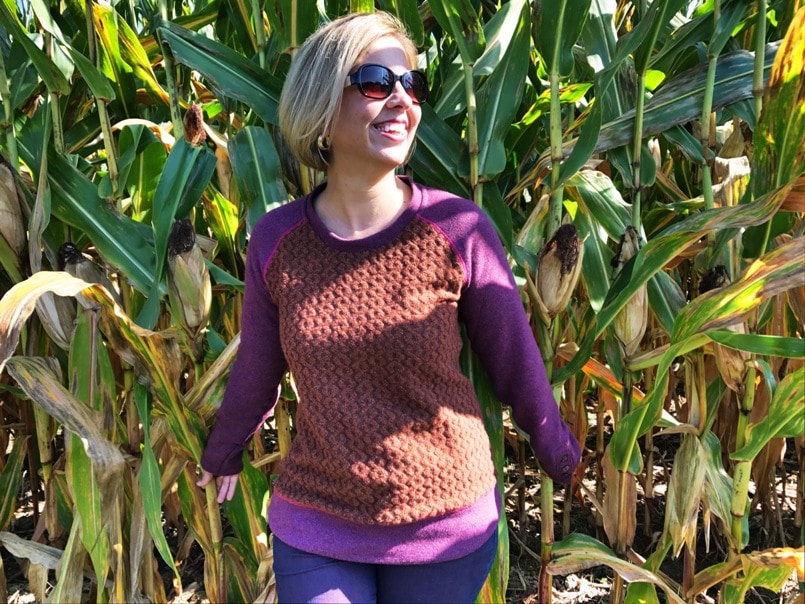 I was given the opportunity to try out prAna clothing in their 2017 collection. I chose two Fall-friendly pieces that will easily transition from early Fall throughout the winter: Kara Jean in Raisin Wash and the Aya Sweater in Auburn.
The core belief of prAna is to give back more than they take from the world. I love this mission. Buying clothes from prAna means you're supporting sustainable, recycled, fair trade certified and hemp items. Your clothing could be made of organic cotton, recycled wool, hemp fabric or other ingredients that are better on the earth.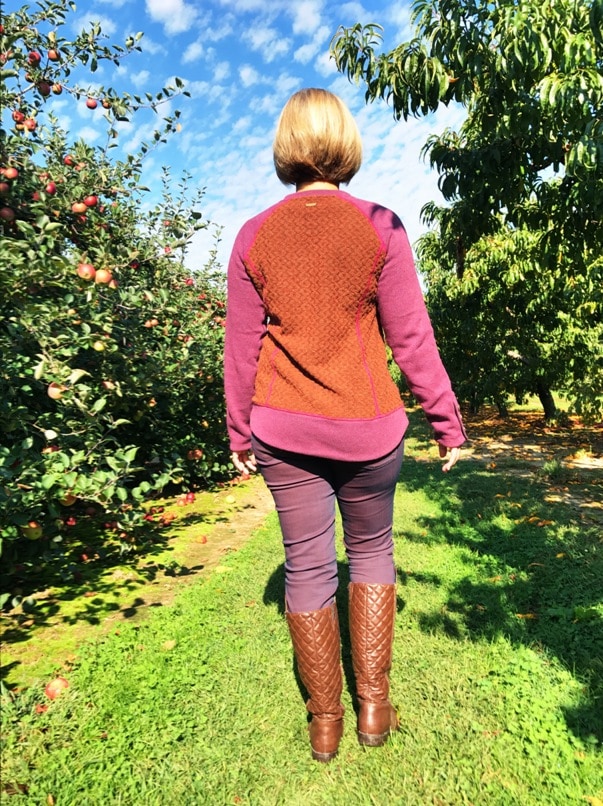 And I love their style of clothes, too! The well made clothing easily transitions from the workplace to hiking trails. You can stock up, too, with this 15% off prAna discount code MSF17DH. Valid until November 22, 2017.
The quality of prAna is simply amazing. The Aya Sweater is made in part from recycled wool. It's a thick sweater with thoughtful details, including button accents on the sleeves and a lined hem. I chose this colorful combo of a brownish/orange auburn paired with purple and hot pink details. It was a chance that I took ordering online, and I'm so glad that I did! It looks absolutely great in person!
I also chose a pair of Kara Jeans in Raisin Wash. It's a slightly dark purple color which I think works just like a dark indigo jean. I'd use them as a neutral, rather than thinking of these as colored jeans. The Kara Jean is extremely comfortable and conforms easily to your body. The only thing I don't like? The too shallow pockets. No way to put a phone in the front pockets of your jeans.
Remember – 15% off prAna until October 26, 2017 with code MSF17DH.
*Pick a Fun New Color to Wear
For me, plum is my new color to be bold with this season. I took a chance with these plum colored finds on prAna and really couldn't be happier. I thought they might have been too much and TOO colorful, but I'm pleasantly surprised at how easily the color works with my wardrobe.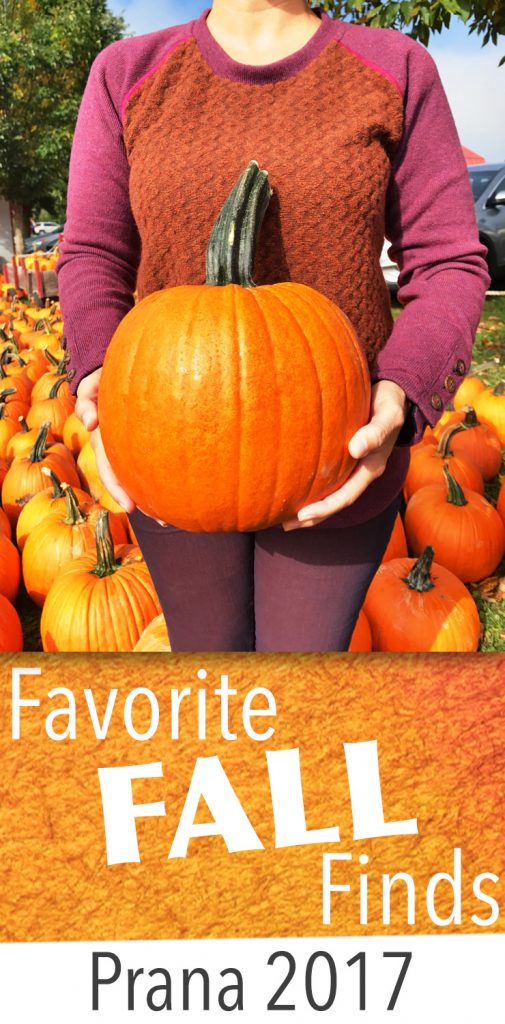 *Eat Everything Pumpkin Spiced
*Open the Windows and Let the Cool, Crisp Air In
*Drink Hot Apple Cider
*Hang a Fall Wreath on Your Door
*Jump in a Pile of Leaves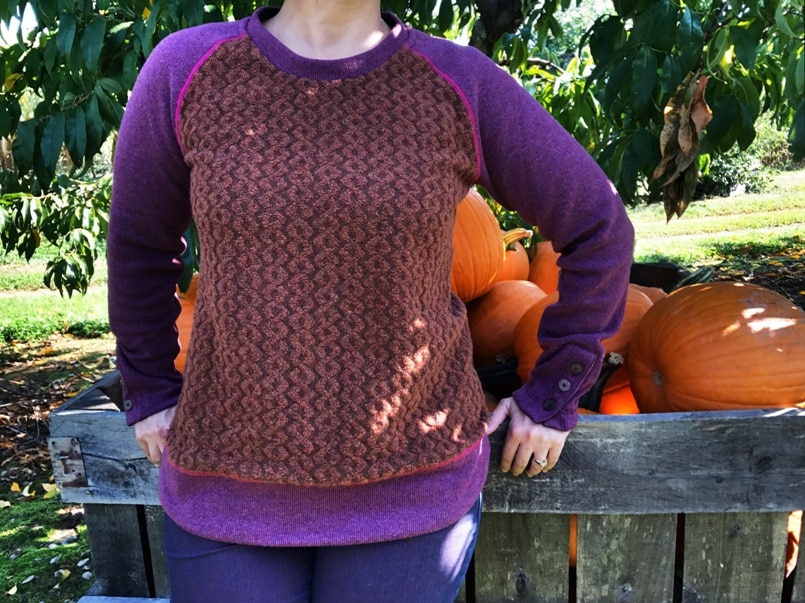 *Wear a Cozy Sweater
*Walk in Crunchy Fallen Leaves
*Make a Pie (Apple, Pumpkin, Pecan)
*Wear a Colorful Scarf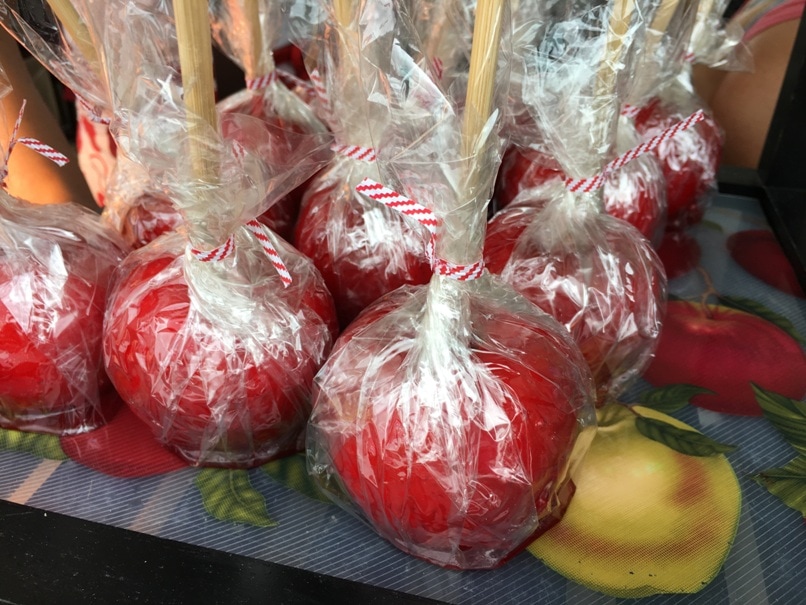 *Eat a Candied Apple or Caramel Apple
*Build a Campfire and Roast Marshmallows
*Decorate with Fall Colors
*Go on a Fall Foliage Drive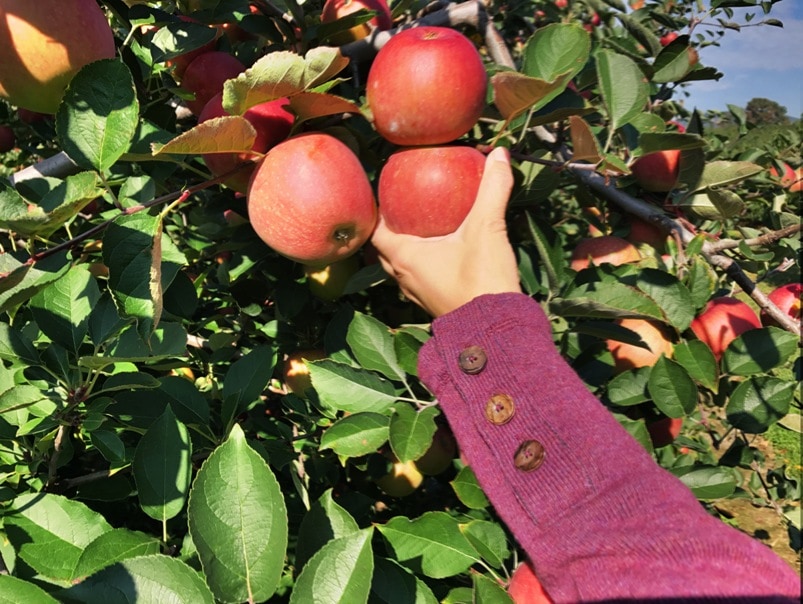 *Pick Apples in an Orchard
*Go Hiking
*Take a Ghost Tour
*Make a "Thankful" List or Journal What You're Thankful For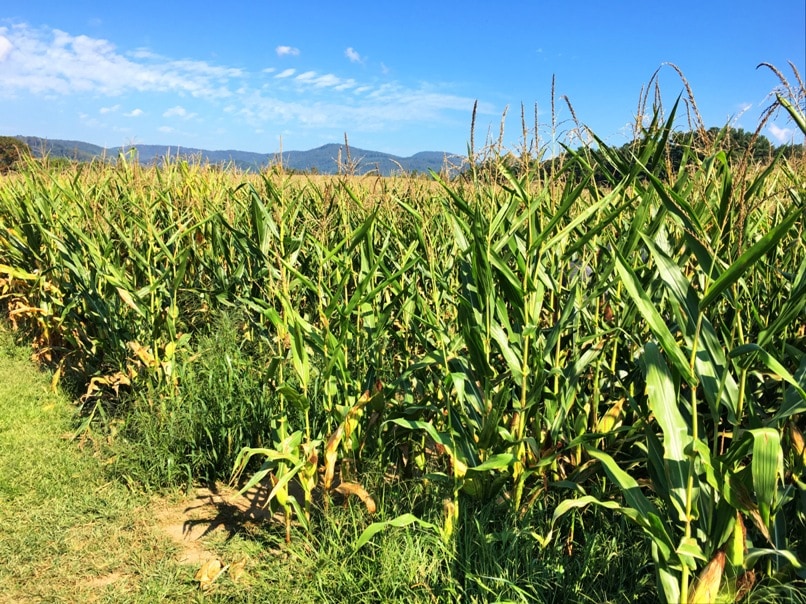 *Go Through a Corn Maze
*Indulge in Halloween Candy
*Decorate Your Front Porch or Door Way
*Make a Hearty Stew
*Make a Batch of Chili
*Throw a Fleece Blanket Across a Living Room Chair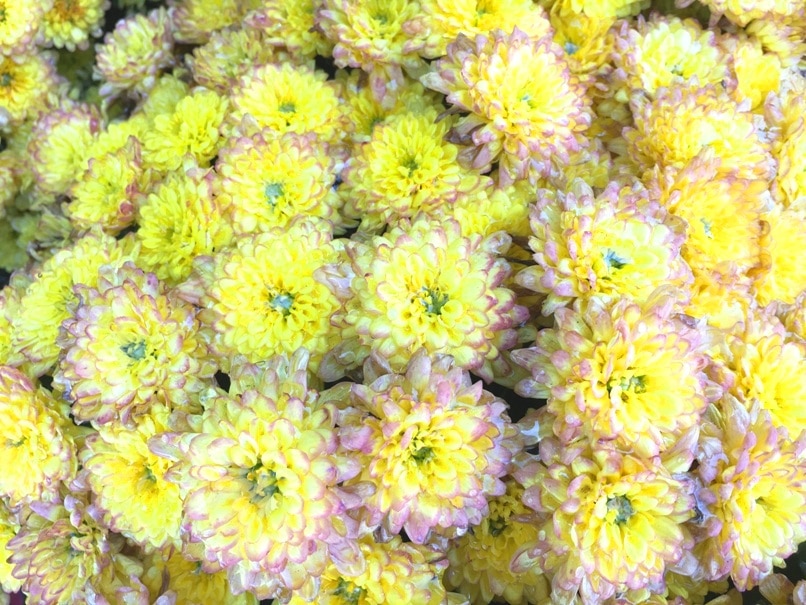 *Buy Mums
*Go to a Farmer's Market or Local Farm
*Enjoy Thanksgiving Before Beginning to Celebrate Christmas
*Roast Pumpkin Seeds
*Buy Something Plaid
*Enjoy an Extra Hour of Sleep with the time change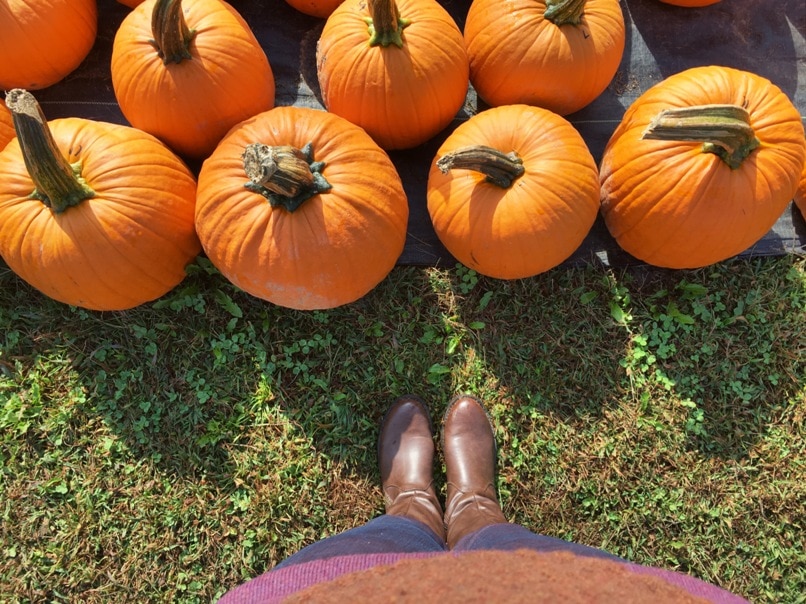 *Buy a Pair of Boots
*Use Leftover Pumpkin for Awesome DIY Beauty Treatments
*Get a Cute Cup Cozy
What did I miss? Let me know!