Spaghetti made from black beans? Yep, a gluten-free spaghetti can add tons of protein to your diet when you eat organic black bean pasta.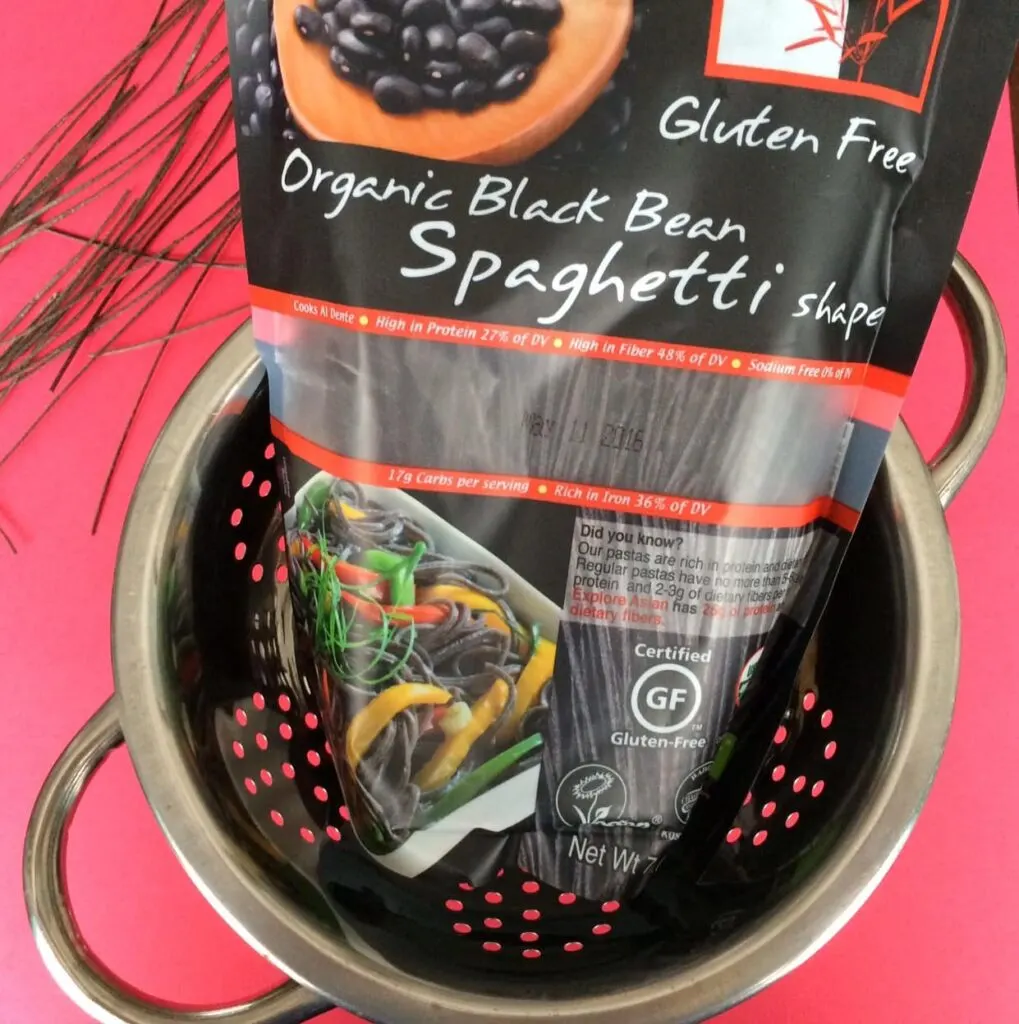 But is it good?
Gluten-Free Pastas
I made the switch from traditional wheat-based spaghetti loaded with carbs nearly a decade ago. And I STILL eat tons of pasta.
How? And Why?
Years ago, I found that pasta made with traditional flour and wheat just doesn't agree with me. I'm more of what you'd call gluten-sensitive. Small amounts are fine. But large amounts, such as pasta dishes, upset my stomach and make me feel blah.
So I started switching traditional pasta with Tinkyada brown rice pastas.
Both my husband and I love Tinkyada pastas, of all shapes and sizes. They have a great texture and taste.
However, after a while, I found that I don't really tolerate rice flour, either.
Then we started eating Shiritaki Miracle Noodles. Made from the fiber of a plant, these noodles have a different texture. Plus, they come packed in liquid, which is kind of weird.
And, yet, they aren't bad!
However, I'm still craving a traditional pasta that can hold up to a heavy sauce and feel like old-fashioned pasta again.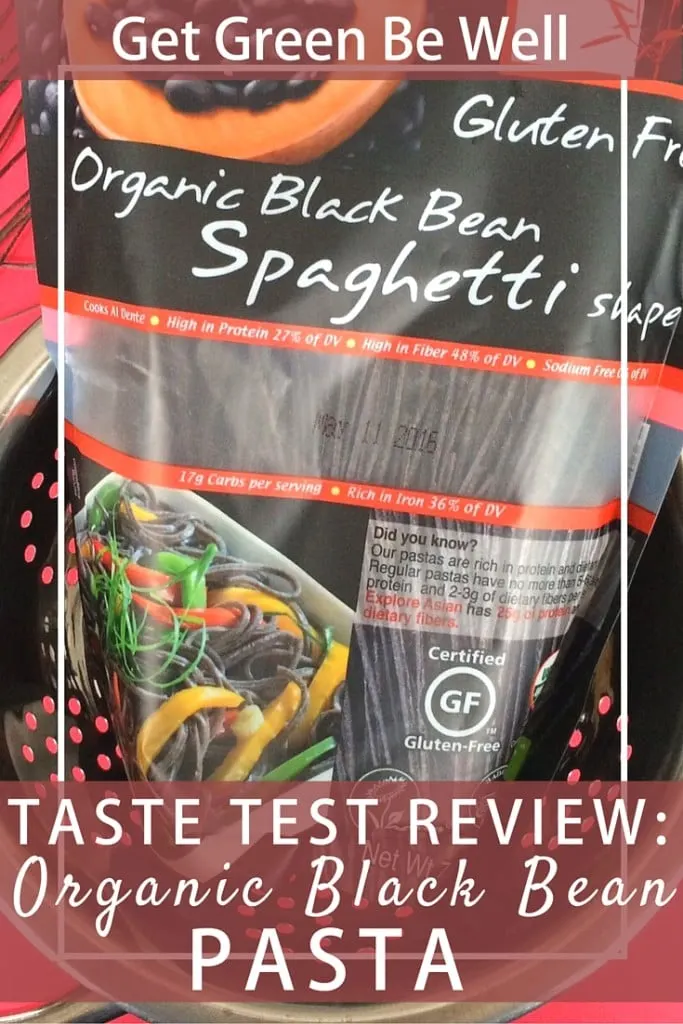 Organic Black Bean Pasta
So when I was given a bag of Explore Asian's Organic Black Bean Pasta at a ShiftCon conference, I was skeptical.
I hate black beans – and what they do to my intestinal track. Do you feel the same way?
After months and months of the organic black bean pasta bag sitting on my shelf, though, I finally decided to try it.
After all, if I hated the black bean pasta, at least I'd be able to just spit it out and then I'd know once and for all, right?
Once I tasted this product for the first time, I found out that the Explore Asian Organic Black Bean Pasta won the 2015 FABI (Food and Beverage Industry) Award that recognizes foods and drinks that are poised to make a significant impact on the restaurant industry.
This brand of organic black bean pasta is gluten-free, vegan and has:
25 grams of protein
12 grams of fiber
No sodium
So what did I think? You can see my honest review of the very first bite I took of organic black bean pasta:
Don't want to watch the video? You'll be happy to find out that I did really enjoy the pasta! It wasn't nearly as starchy like biting into a bowl of black beans as I thought it would be.
Honestly, I'd like to cover the pasta with sauce or dressing in a cold pasta salad. But it makes a good base for main dishes and lunches.
Do you want to see more honest reviews of organic, all-natural and good-for-you food products? I've tried out several brands for the first time on camera. I share my first impressions with you so that you don't have to waste your money or time in the grocery store.
Check out our entire Taste Tests Playlist on YouTube for all of the videos (yes, the image looks the same as above, but it will play all of the videos, not just the black bean pasta):
What do you think? Have you had this organic black bean pasta? What were your thoughts? Do you agree with me?
If you're looking for more surprisingly healthy treats, check out these no-bake snacks using healthy breakfast cereal.
This Organic Black Bean Pasta post originally was published September 2015. It has since been updated.