You all know how much I love Target, right? It's my go-to place to shop for quick and easy healthy items with style.
So I'm anxiously awaiting the roll out of Target's new loyalty rewards program called RedPerks. That's right I'm waiting. Along with almost everyone else.
UPDATE: May 24, 2017 – Target has discontinued any new applications to the Target RedPerks program, per a Tweet they sent me in regards to all of the links to the program being deactivated:
@KimberlyButton @KimberlyButton We aren't enrolling new accounts any more. We are evaluating how our current users like it. Keep an eye on Cartwheel!

— AskTarget (@AskTarget) May 24, 2017
Target is trying out their new loyalty program that is part of the RedPerks program and available via an app on Android and IOS phones, but only in select markets. And trying to find where those markets are located is tough.
You can sign up on their RedPerks website to see if you are in the area where RedPerks is now being tested, and on the device that Target's RedPerks is being tested on in your area.
Raleigh, NC residents seem to be the happy Target customers, with many people in the Raleigh area able to sign up for the Target RedPerks loyalty program. North Carolina seems to be the only lucky state. Target states on their iTunes app that parts of NC are eligible – yet doesn't specify which parts of NC. (UPDATE October 2016: We're hearing that Denver, Houston, San Diego and St. Louis are also the lucky customers who get to try out Target RedPerks).
Not so much for me, though, even as a resident of one of the busiest urban areas in the country – Orlando, FL.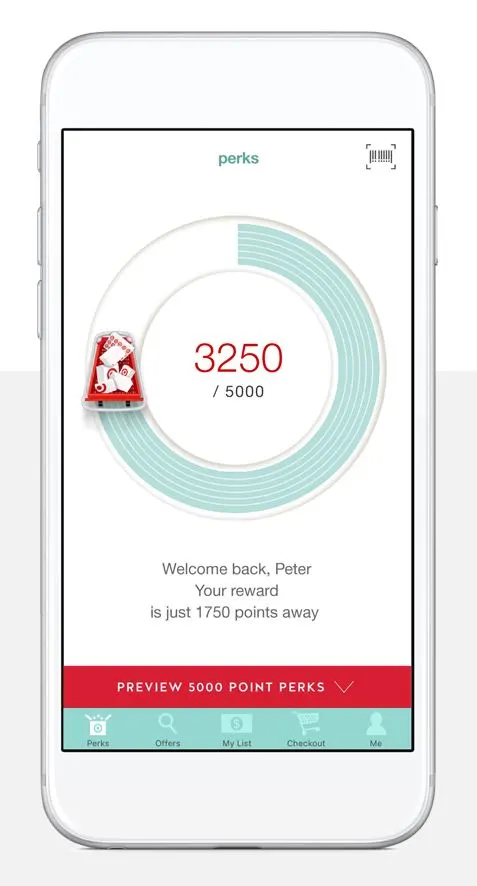 UPDATE: As of October 5, 2016, Target is now saying that RedPerks will be merged with your Cartwheel account. However, it's still not available nationwide. It is unclear as to when the RedPerks Target Loyalty Program will be available through Cartwheel for everyone.

Through the loyalty program, get 10 points for every dollar spent, and for 5,000 points get a 5% discount. Other rewards are being reported, such as Starbucks rewards and free merchandise, too.
Did you know you can save even more at Target (even on top of Cartwheel and RedPerks) by using the Ibotta app? No coupons, just instant rebates by scanning your receipt. Get $10 free when you use my affiliate link (or referral code owcaahk) and sign up and redeem your first rebate.
Target RedPerks can be combined with other offers and can be used both in stores and online.
Shopping Target.com? Get EXTRA money back using Ebates – on top of RedPerks savings, Target Red Card savings, and sales! It's free to join with my affiliate link – and you'll get a $10 gift card for joining!
You must sign up on the RedPerks website to see if it's available in your area, and to be notified when the loyalty program opens in your area. Downloading the RedPerks app is only by invitation at this time (Update Oct. 5, 2016 – you can download the app, but after you download it asks for your zip code. If Target RedPerks is not in your area, you can't do anything else with the app.)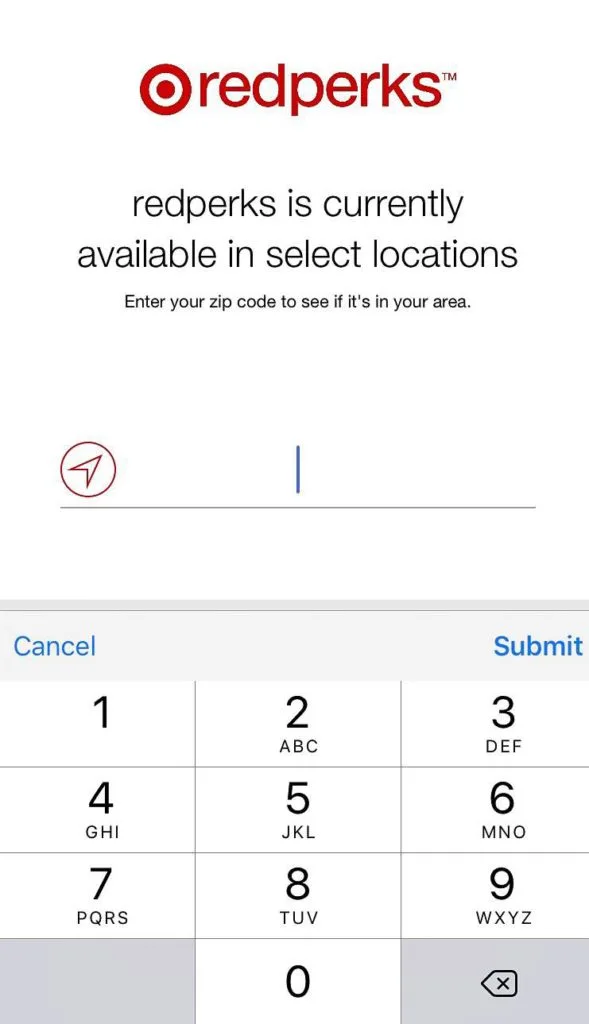 This loyalty program at Target is currently different than the Cartwheel app and 5% savings with a Target card.
Can you get the Target RedPerks program? Let us know what areas can – and cannot – get the RedPerks app! Please let us know below!
Pin it and Share!