Working from home, I'm all about comfortable clothes. I don't need to wear fancy clothes from my office! When I go out into town to run errands, I want to look nice but don't want to sacrifice comfort. Which is why I've been a big fan of prAna's sustainable athleisure wear for many years.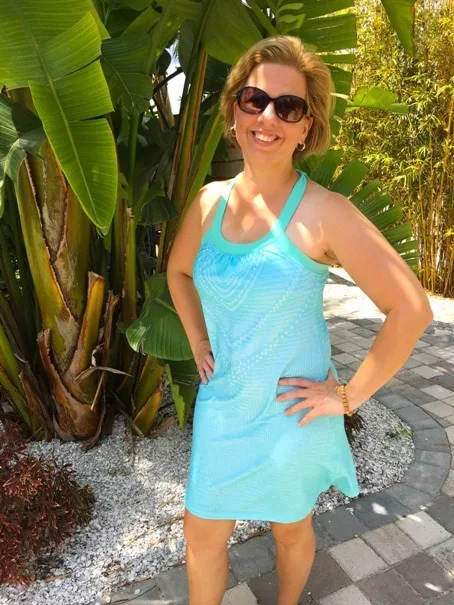 Maybe you're the same way, even if you work in an office environment all day. In your personal time, you want to look stylish, but you've got to be comfortable too.
That's the beauty of athleisure wear!
Thanks to prAna for gifting me with some great new pieces from their Spring 2018 catalog for my review!
Sustainable Athleisure Wear
But here's the dark secret of most other athleisure wear. It's made from non-natural fibers and materials that aren't exactly great for your skin. Or the environment.
There's no need to give up comfy athleisure wear clothes, though, for the sake of sustainable fashion and ethical fashion. One of the best companies for beautiful, comfortable sustainable fashion is prAna.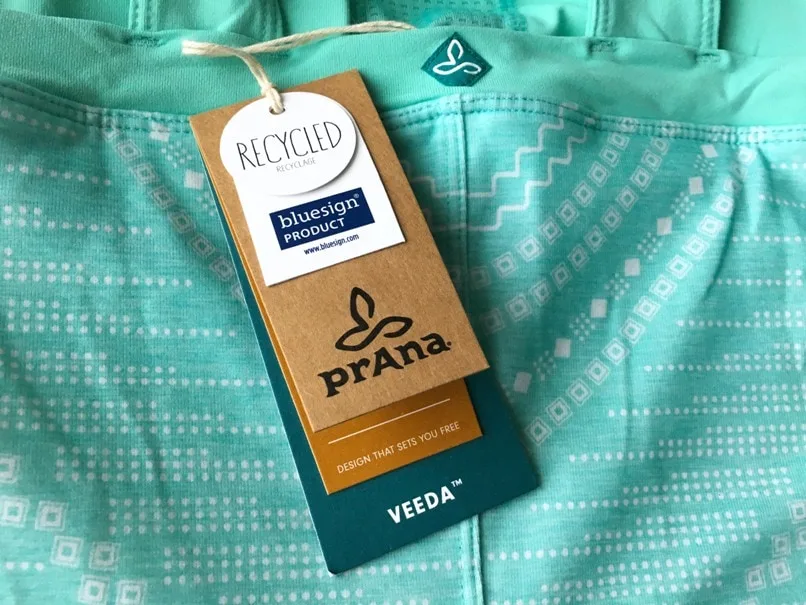 I've been a big fan of prAna for many years. I still happily wear my prAna clothing that I got from their Spring collection two years ago (here is the timeless look that I still love)!
Since my very first prAna outfit, I've added even more sustainable fashion pieces, including these leggings which I live in when the weather is cooler and this warm and cozy outfit in a fun color for cold days.
So I'm thrilled to add more prAna fashion to my sustainable wardrobe. Because even athletic wear can be ethically made and use sustainable fabrics and materials.
Use my code for 15% off on prAna's website: GGKB18
Both of the prAna items that I chose are bluesign product verified, which means:
Has the highest level of consumer safety
Produced with a minimum impact on people and the environment
Responsible use of resources
While the clothing pieces that I picked this time aren't made from cotton, I love prAna's commitment to using 100% organic cotton.
I've been wanting a hiking dress ever since we started visiting the National Parks during our RVing travels last year. I would have loved to wear one on the great hiking trails in the Grand Tetons, especially during our wildflower walks. There's just something cool about being able to wear a dress and look stylish while also enjoying hiking outdoors.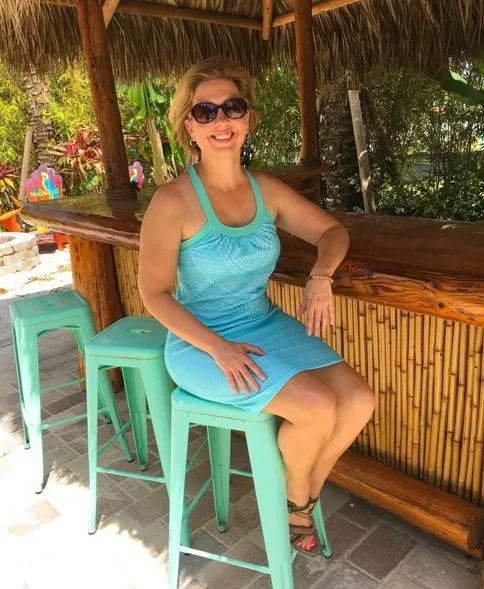 Dresses are more forgiving for my features, too. I have some hip issues, with one hip being a little higher than the other. My shorts ride up all the time. I'm constantly pulling them down. So dresses are just an easier way to be more comfortable without all of the "riding up" and "bunching up" issues.
Plus, easy dresses make you look super stylish with no effort at all!
The prAna Cantine dress was just what I have been dreaming of and wanted. It's super soft and stretches with my moves. It's not form fitting, but it's certainly not baggy.
The Cantine dress comes with a built-in bra, which is great because the style in the back is a bit unforgiving with normal bras. Usually I hate built-in bras because they are so tight, but this one is comfortable and not constricting. You'd have to wear a strapless bra if you want more coverage, though.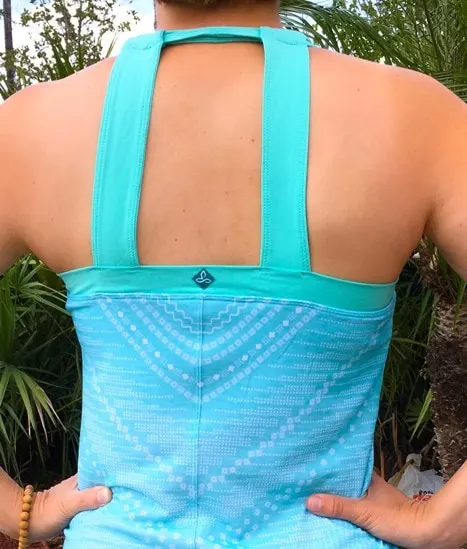 I chose Succulent Green as the color. It's more of a light teal color that I love. It's really beautiful. The only thing is that it's kind of thin. You could see my underwear lines through it all day long, and when I stood in the sunlight – yikes! Could see right through it. So you might want to choose a darker color if you don't want to worry about the same things.
I received so many compliments when I wore this prAna Cantine dress! And it's so simple and easy to wear!
Use my code for 15% off on prAna's website: GGKB18
And, yes, this beautiful athleisure wear addition to your sustainable wardrobe is made with wonderful materials. The odor resistant fabric is made with VEEDA recycled polyester.
I have fallen in love with prAna leggings. Seriously.
After getting these leggings last year, I instantly wanted to buy more! I was upset that they didn't come in more colors. I would have bought them all, that's how comfortable these leggings are!
Usually prAna jeans and other pants are a bit too long for a petite person like myself. But their leggings are spot on when it comes to fit. So I was excited to try the Costas Legging.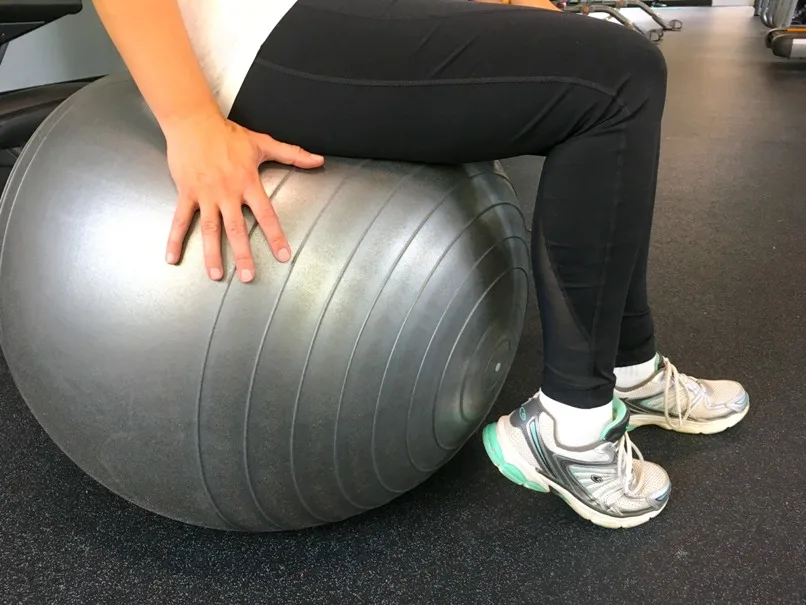 The Costas Legging fits great! I love how the mid-rise legging is just thick enough to look great and give great coverage, yet is super comfortable and stretchy.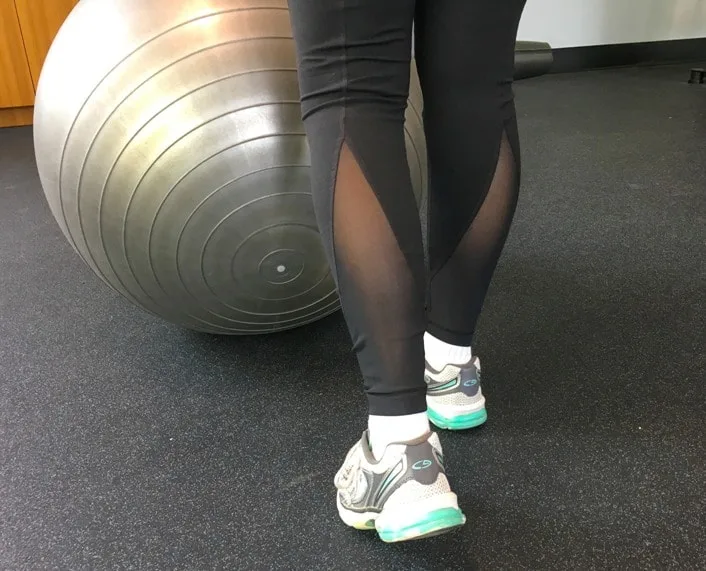 Mesh inserts on the back of the calves add a little touch of style to black leggings. They're not too see-through, but just enough interest for something different.
The varying seam lines on the black leggings also add a different touch, so it's not just boring black athleisure wear.
I love the hidden key pocket in the waistline. I use it all the time, for house keys or credit cards (fits just right).
Don't forget! Use my prAna coupon code for 15% off on prAna's website: GGKB18