Sun Basket meal delivery service might just be the best food-related product I've discovered all year. I truly mean that.


I am a lazy cook. I admit that. I would rather eat at restaurants than try to cook on my own.
While I'm okay with that lifestyle, my pocketbook is not. Neither – it turns out – is my waistline.
Yet I can't find the time or desire to come up with a whole slew of new healthy recipes (we eat the same thing every. single. week.) and I don't really have the time to go grocery shopping for us. (Grocery shopping in our house means buying stuff at one place, some other stuff at another one, specialty foods somewhere else… it's ridiculous.)
A meal delivery system has been on my mind for years. It wasn't until I saw my friend Rachelle of The Travel Bite showing off her awesome Sun Basket goodies on Instagram that I finally decided to just see what all of the fuss was about.
Now I know why everyone raves about meal delivery services.
BONUS!Get 3 FREE Family Menu Meals from Sun Basket! Fresh organic, non-GMO ingredients and kid-friendly recipes delivered!
They are freakin' awesome!
Especially Sun Basket, because the healthy food is either organic or Non-GMO. That is really, really surprising! And exactly what I was hoping for.
Good news, because they've got Gluten-free, paleo and vegetarian options, too.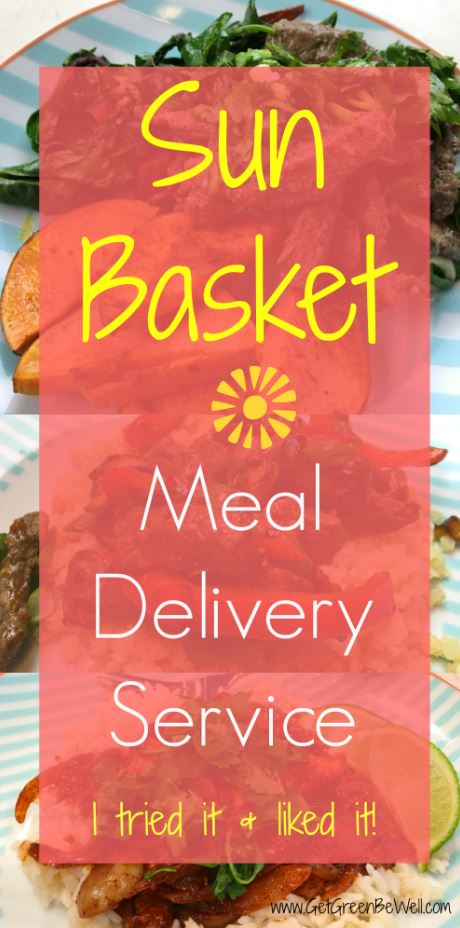 How Does Sun Basket Work
How does a healthy meal delivery service work? It's simple. You log onto the website. Look at all of the meal options (they list ingredients, etc.). You choose what you like.
That's it.
Then you just wait until it's delivered to your house.
It's that easy.
Does The Food Stay Cold?
This was my main concern. Would the fresh food (especially the meats) stay cold in a box on my front porch?
Keep this in mind. When I ordered my Sun Basket meals, it was still about 85 degrees in Florida. Florida heat is the true test of whether or not foods can be kept cold in a box.
The food was delivered and I was home to get the box immediately. But I waited for a few hours before opening it, just to see if the food would remain cold.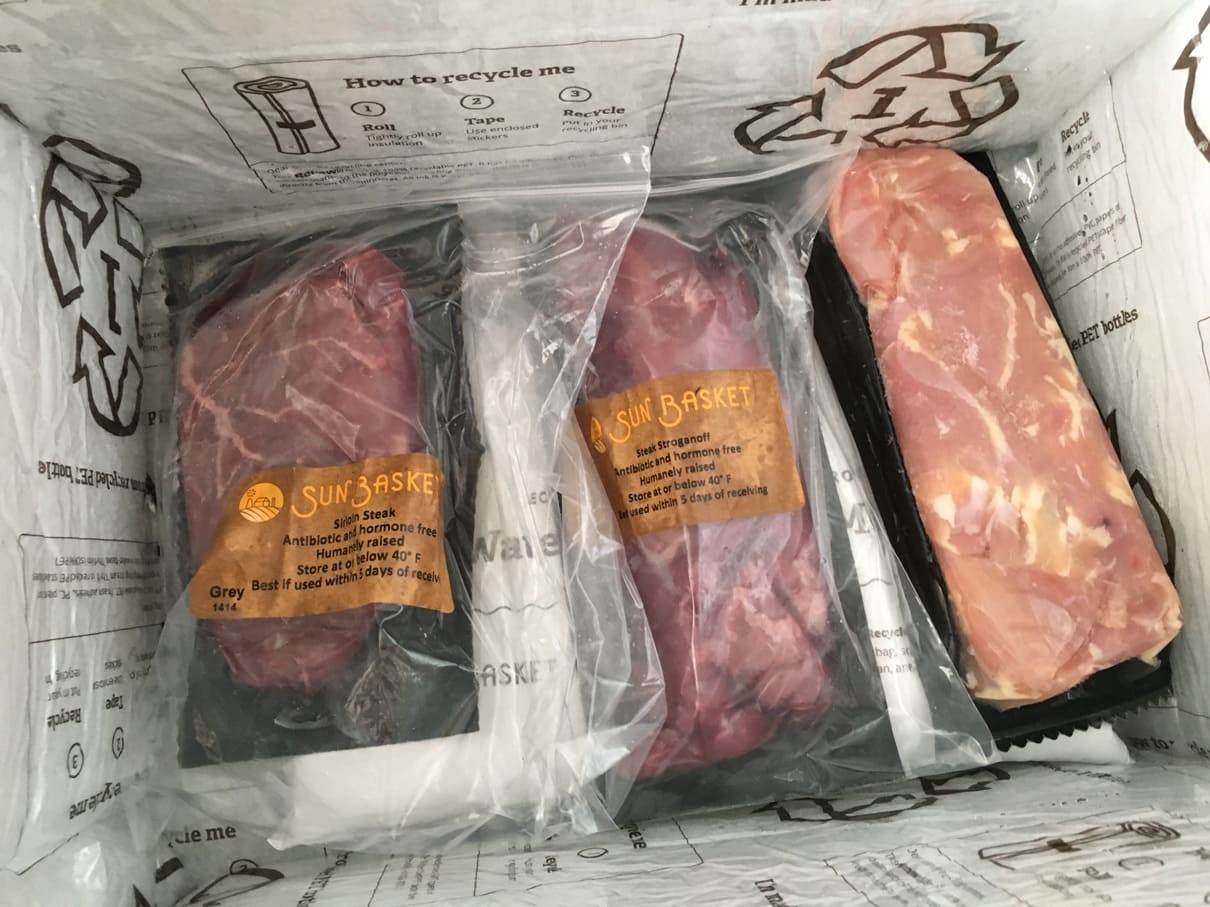 I was seriously impressed. The meat was frozen solid. The two HUGE ice packs were solid and frozen. (BTW, have you ever seen ice packs made with Non-GMO cotton?!?)
The vegetables were fresh. The organic Swiss Chard wasn't wilted or brown in any way.
I was really, really impressed with the temperature and quality of food when it was delivered.
Making Meals with Sun Basket
So the meals came, but I already had something defrosted for dinner that night. So we waited a day. In fact, the information sent says you can wait up to 5 days to prepare the food.
Everything is prepped to make cooking meals super easy. The ingredients for each meal are all in separate paper bags (other than the meat and larger produce items that won't easily fit).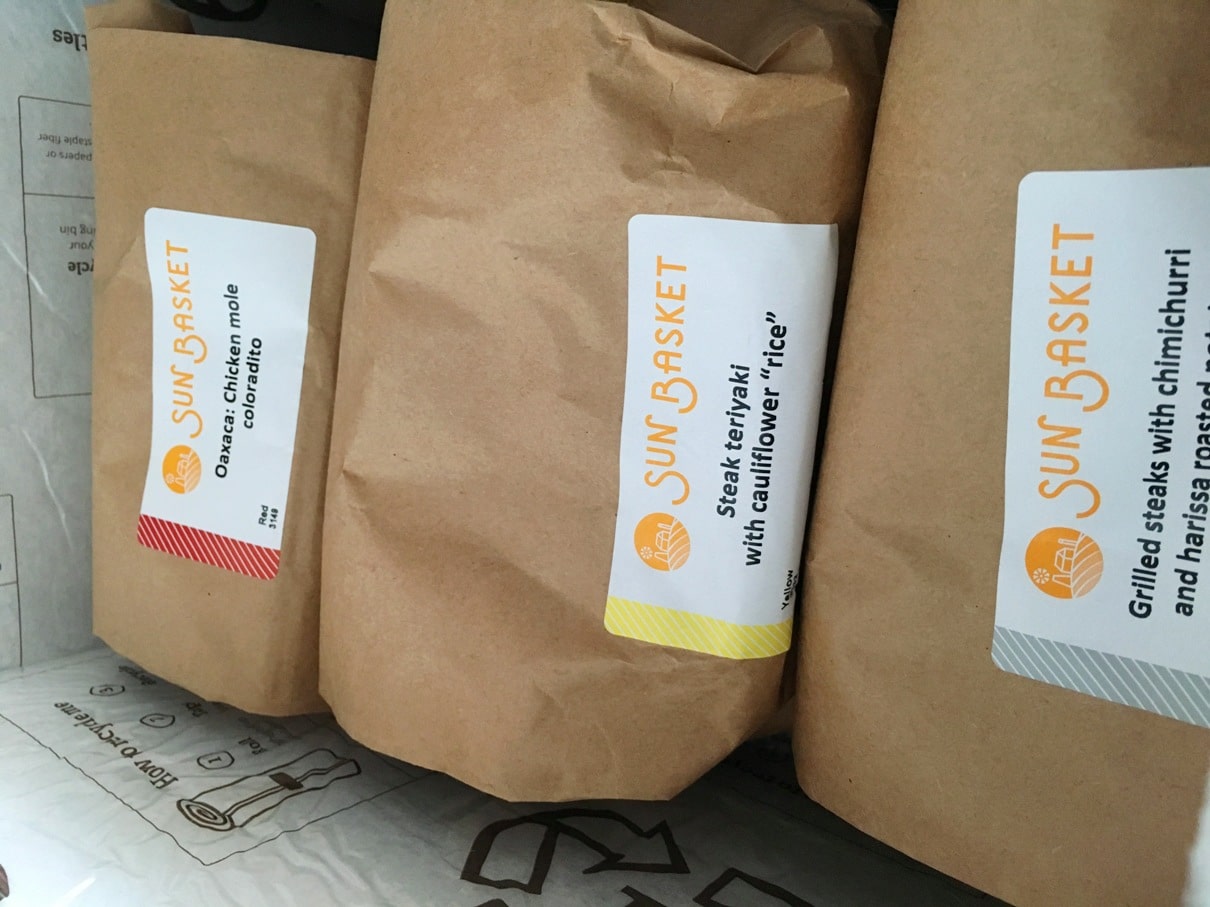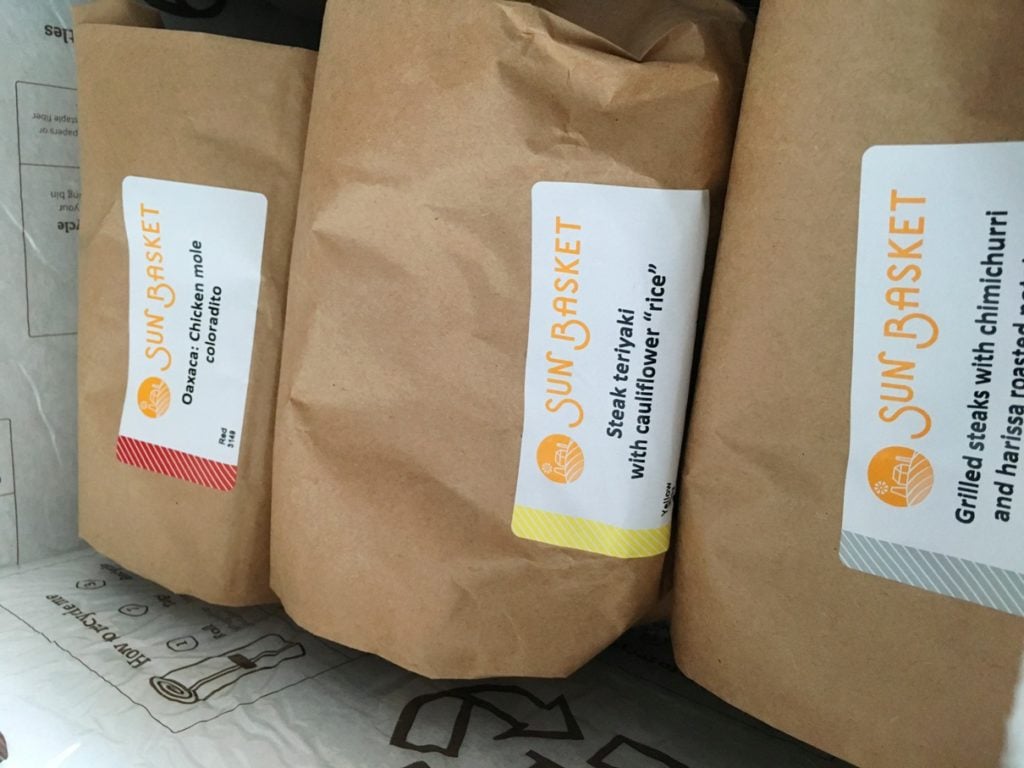 The food is prepped as much as possible in the smartest way possible to keep things fresh.
So for the Steaks with chimichurri and harissa-roasted sweet potatoes that I ordered, the herbs were packed in separate packing. I got just as many sprigs of each herb as I needed. The lime and garlic were prepped in appropriate ways. What I mean is that the lime isn't going to come chopped and sliced. It would dry out. So instead you get the whole lime and cut it when cooking.
However, you don't get an entire head of garlic when you just need the three cloves. That type of prep can be done ahead of time, and Sun Basket sends you just three cloves of garlic already peeled.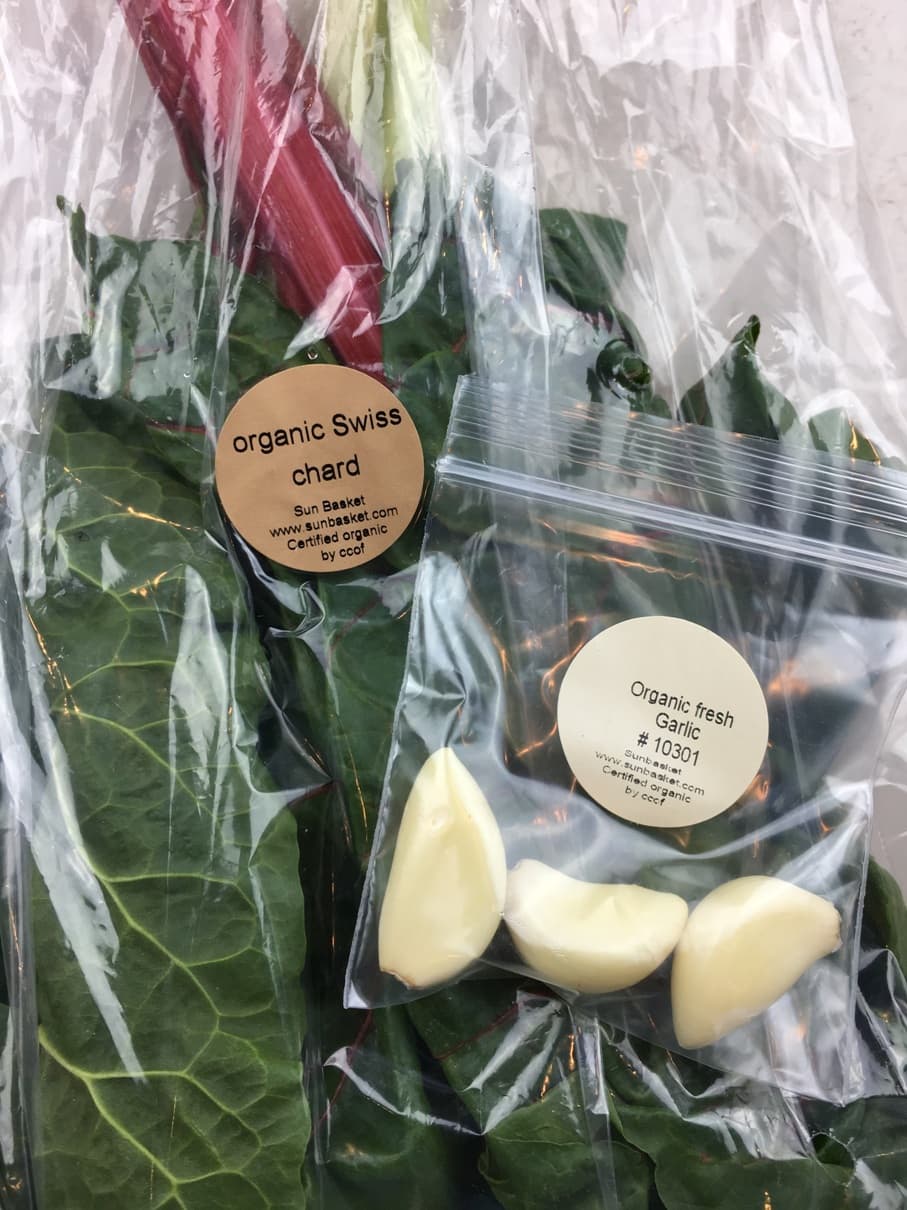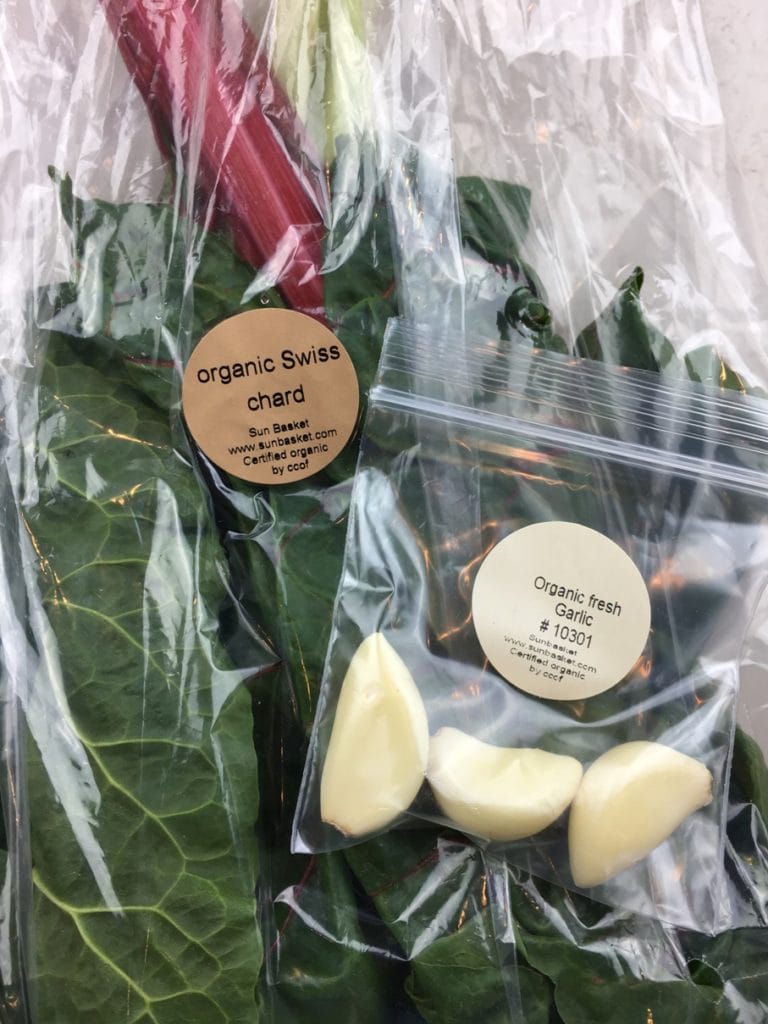 I love that if you really like the meals, you have the recipe cards with the exact ingredient amounts so you can replicate the meal again. You'll have to go shopping on your own, but you'll have the step by step recipe.
What did I choose as my Sun Basket meal delivery? These were my three meals sent to me:
Steak Teriyaki with Cauliflower Rice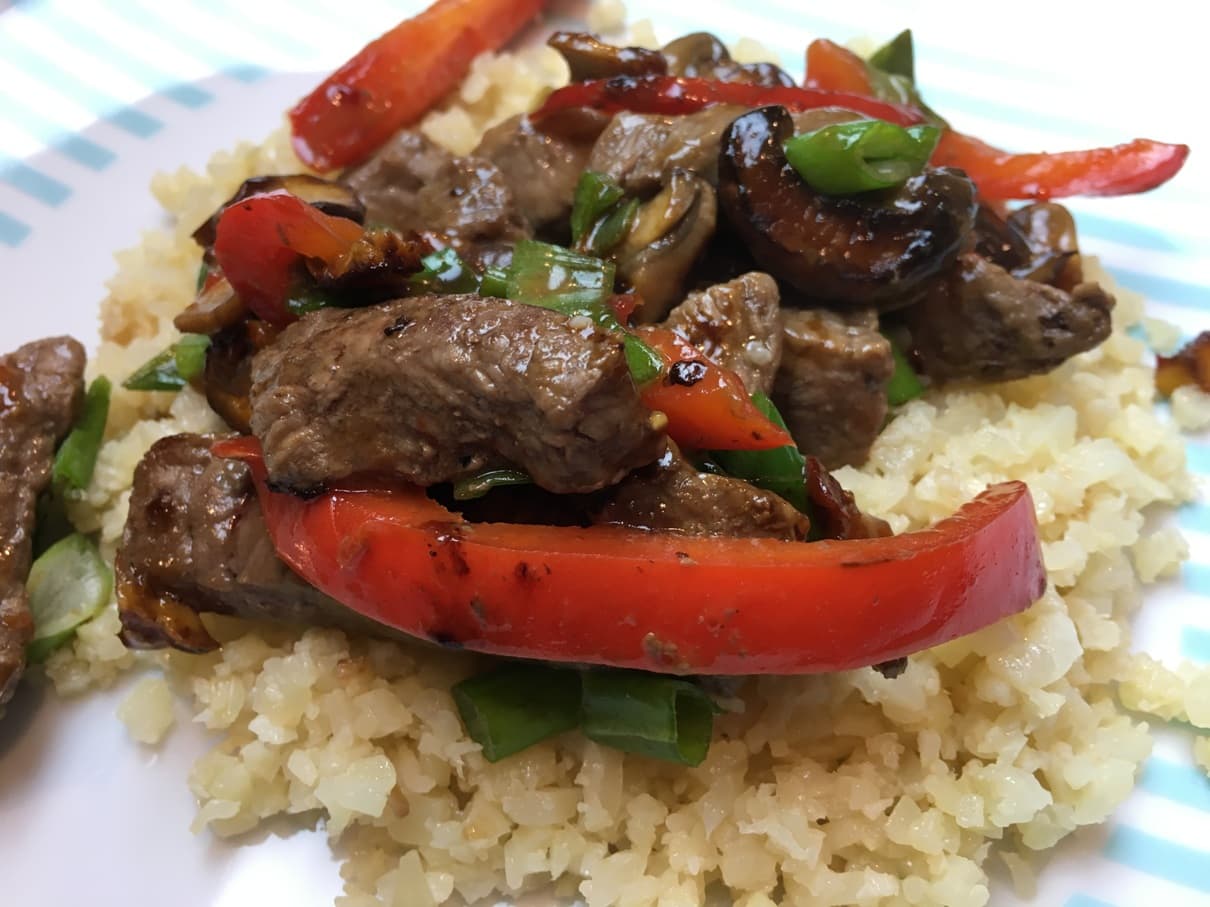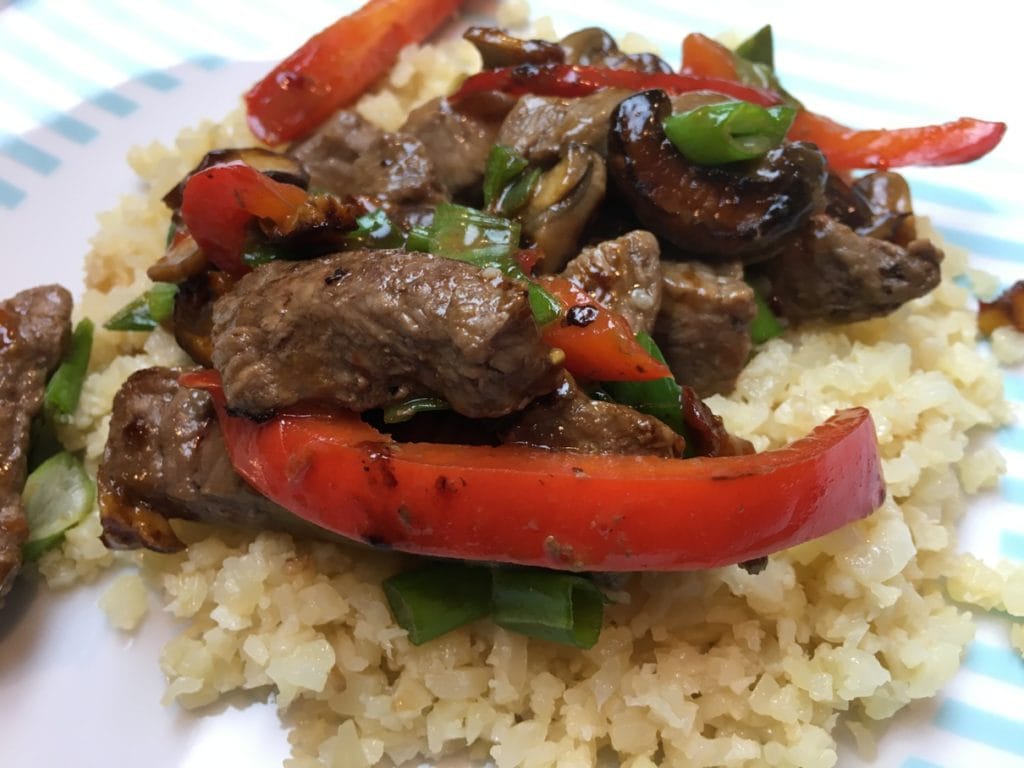 This meal was a surprise to me. The ingredients seemed so simple, but when they came together it was an incredible taste!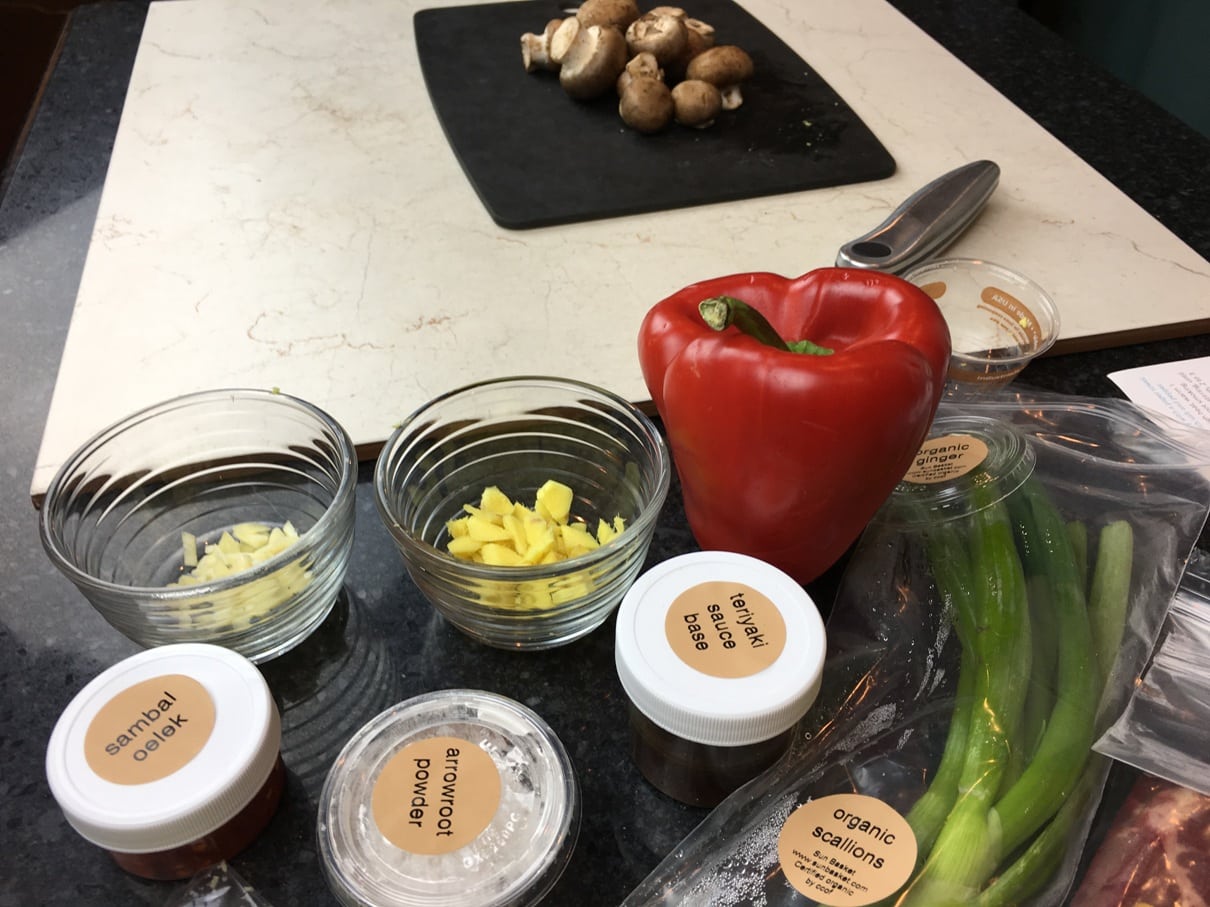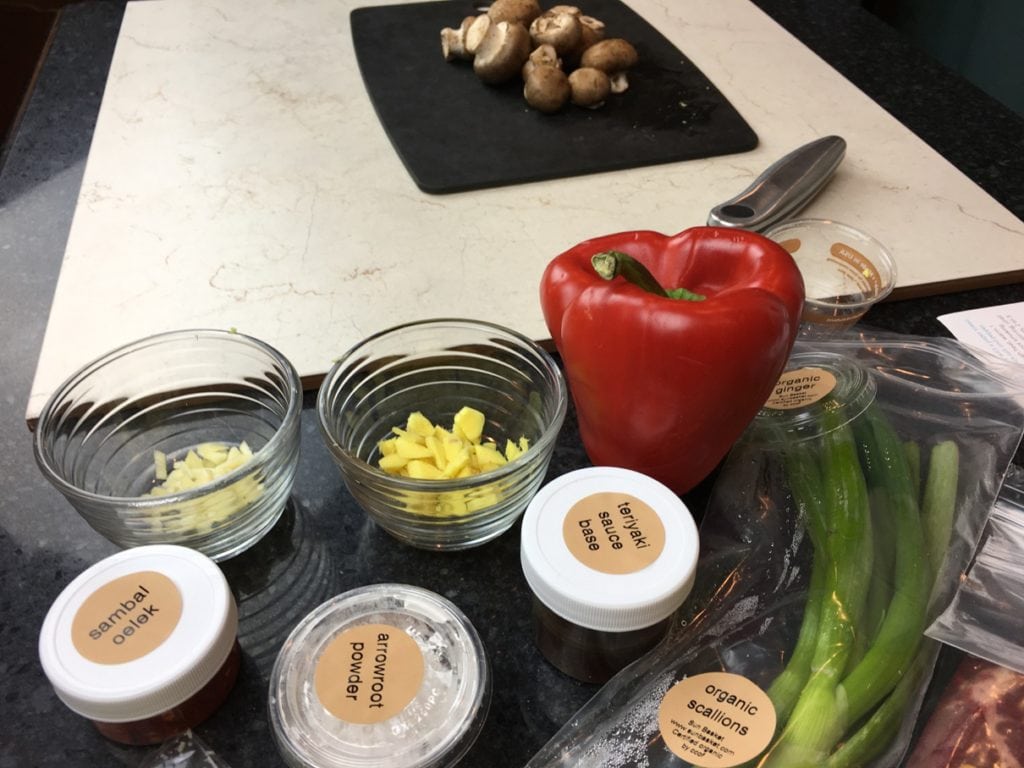 Of all three meals sent, this one took the most active time to prepare. The red pepper, garlic, ginger, scallions and mushrooms all had to be chopped for the stir fry.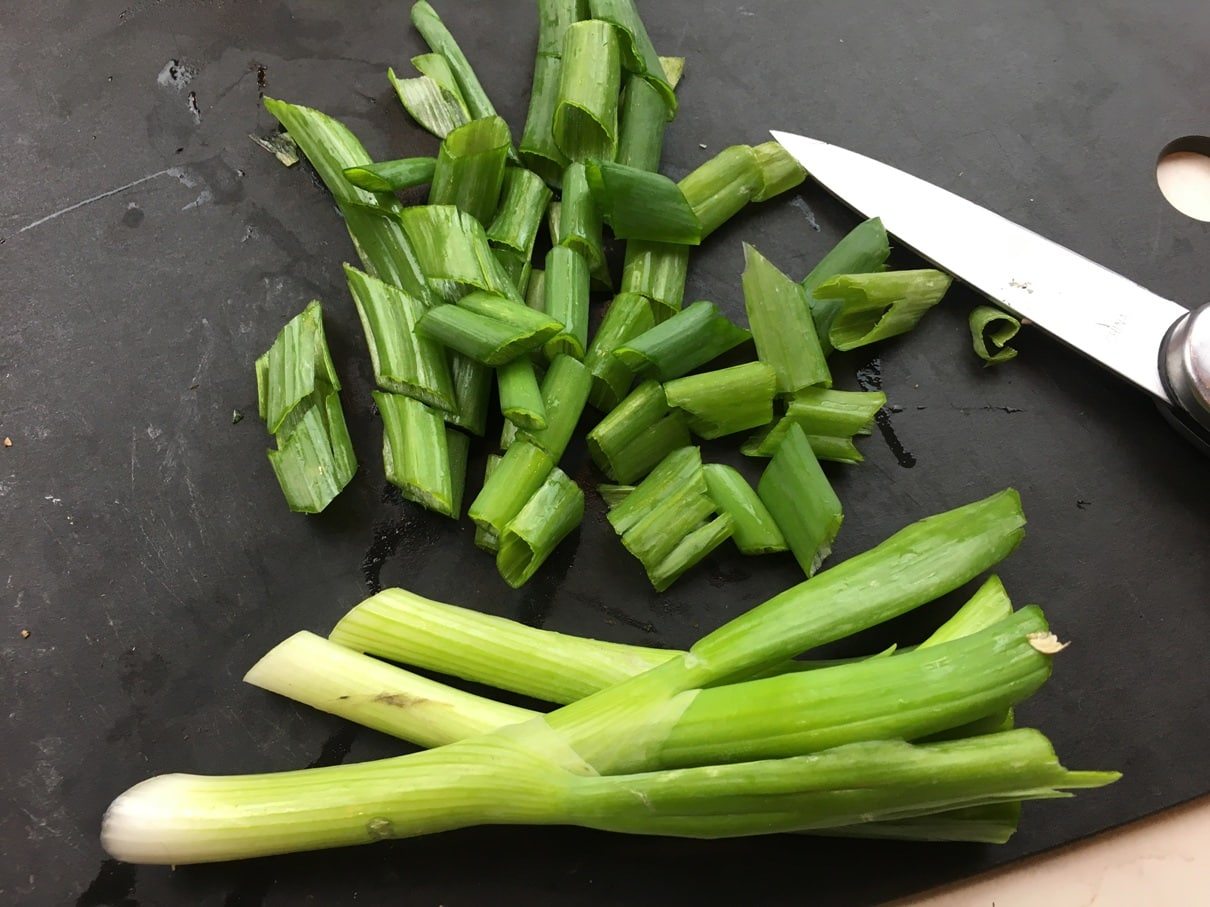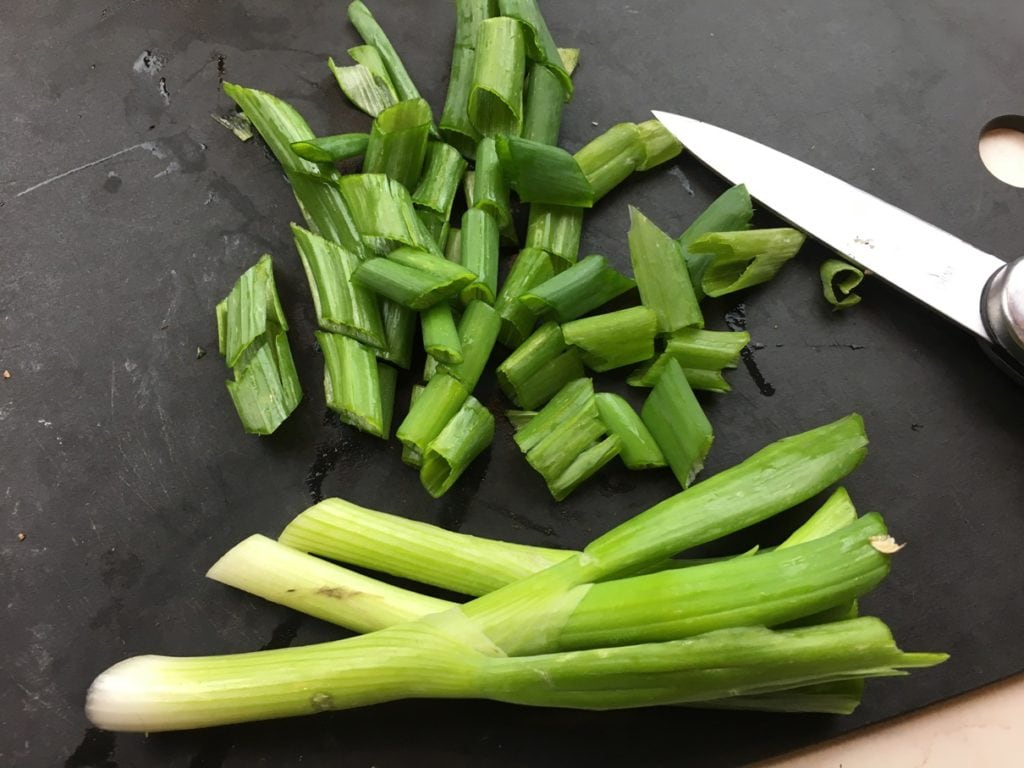 But I didn't have to cut up cauliflower for cauliflower rice. That was already done beforehand and bagged.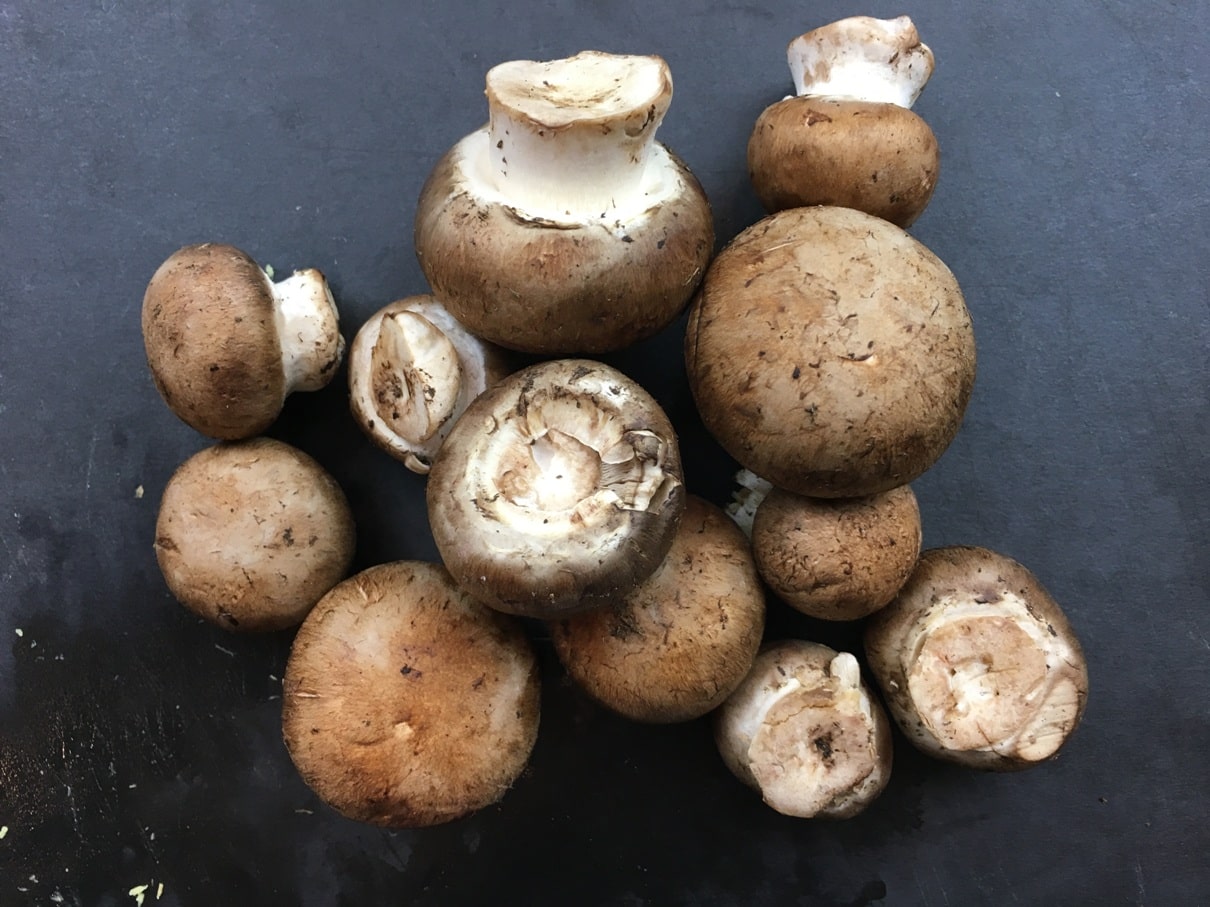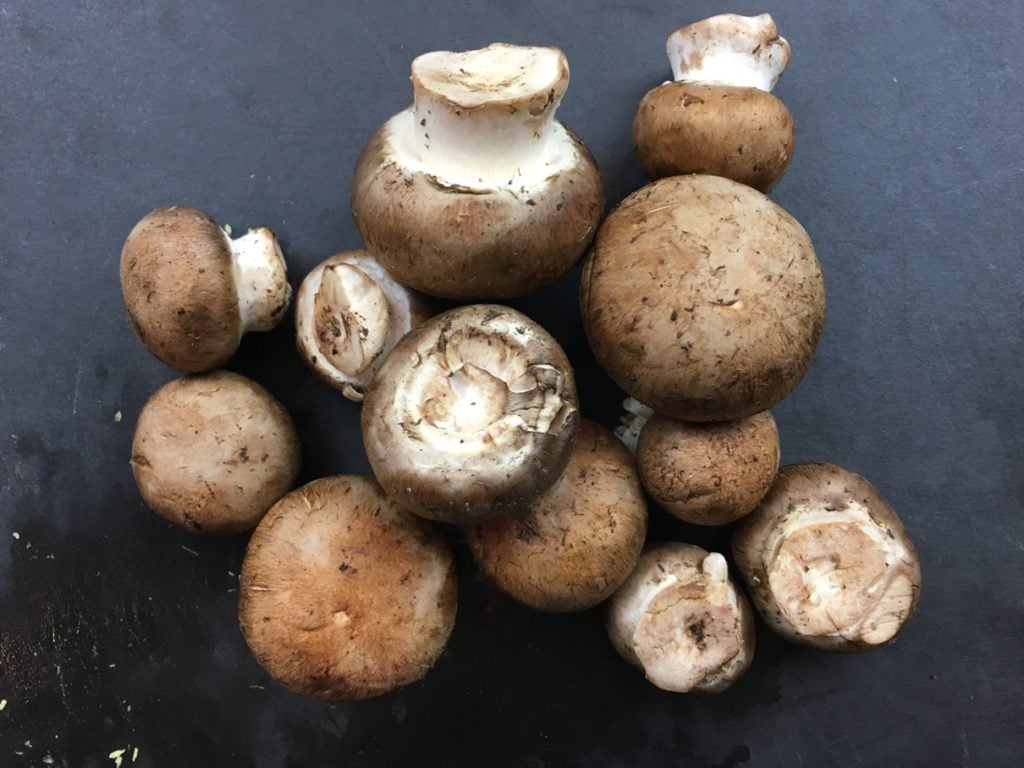 Once the produce was cut, it was super easy to cook the meal. The recipe is easy and Sun Basket provides step by step instructions that are easy to follow.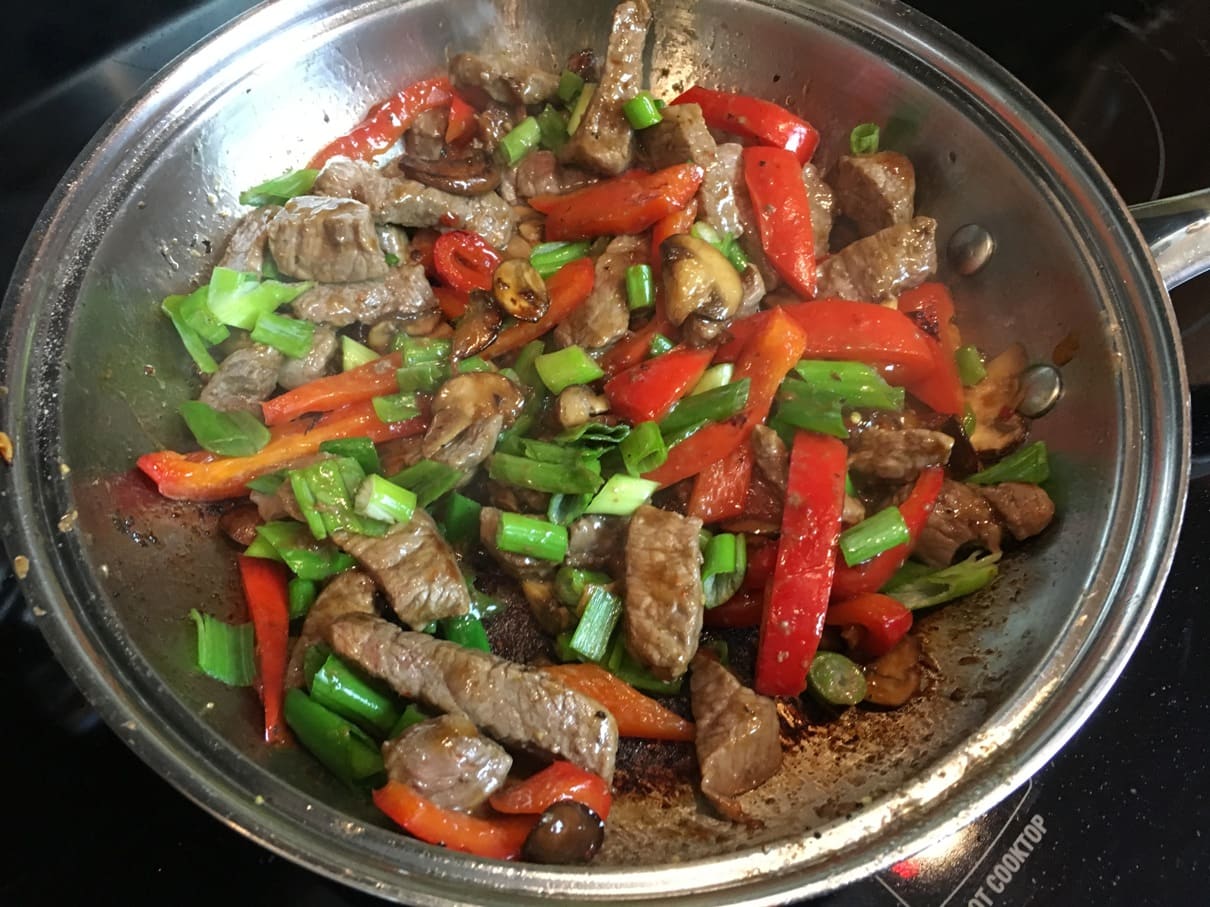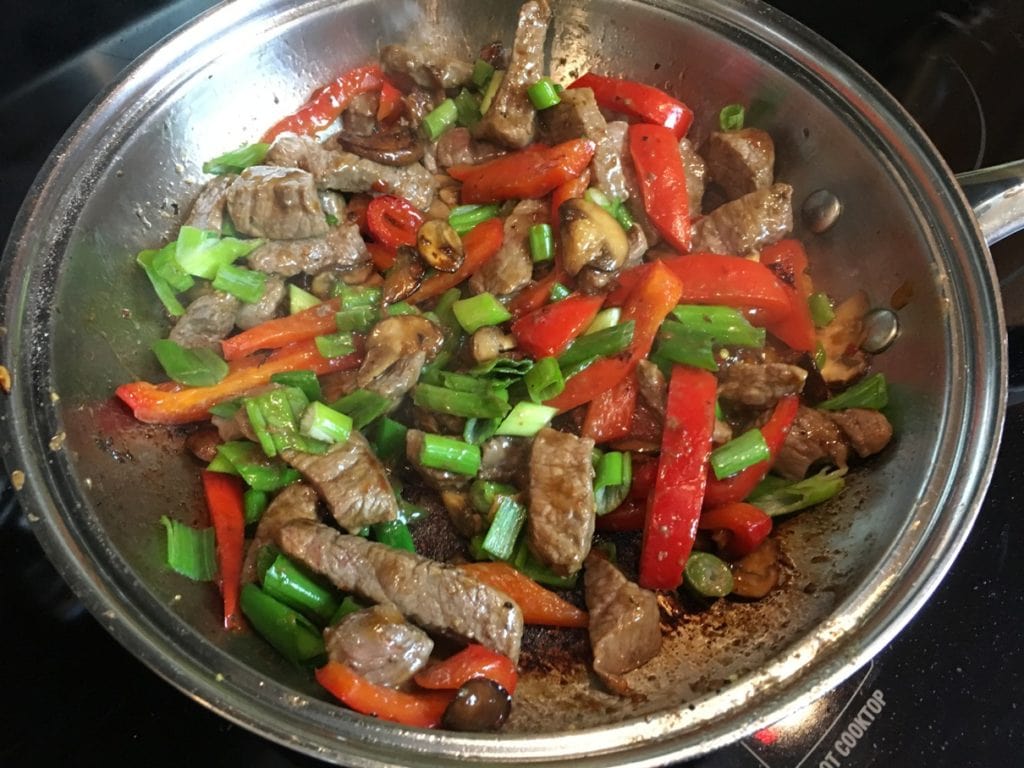 The kitchen smelled amazing, and the food came together so well.
Highly recommend this one!
Steaks with chimichurri and harissa-roasted sweet potatoes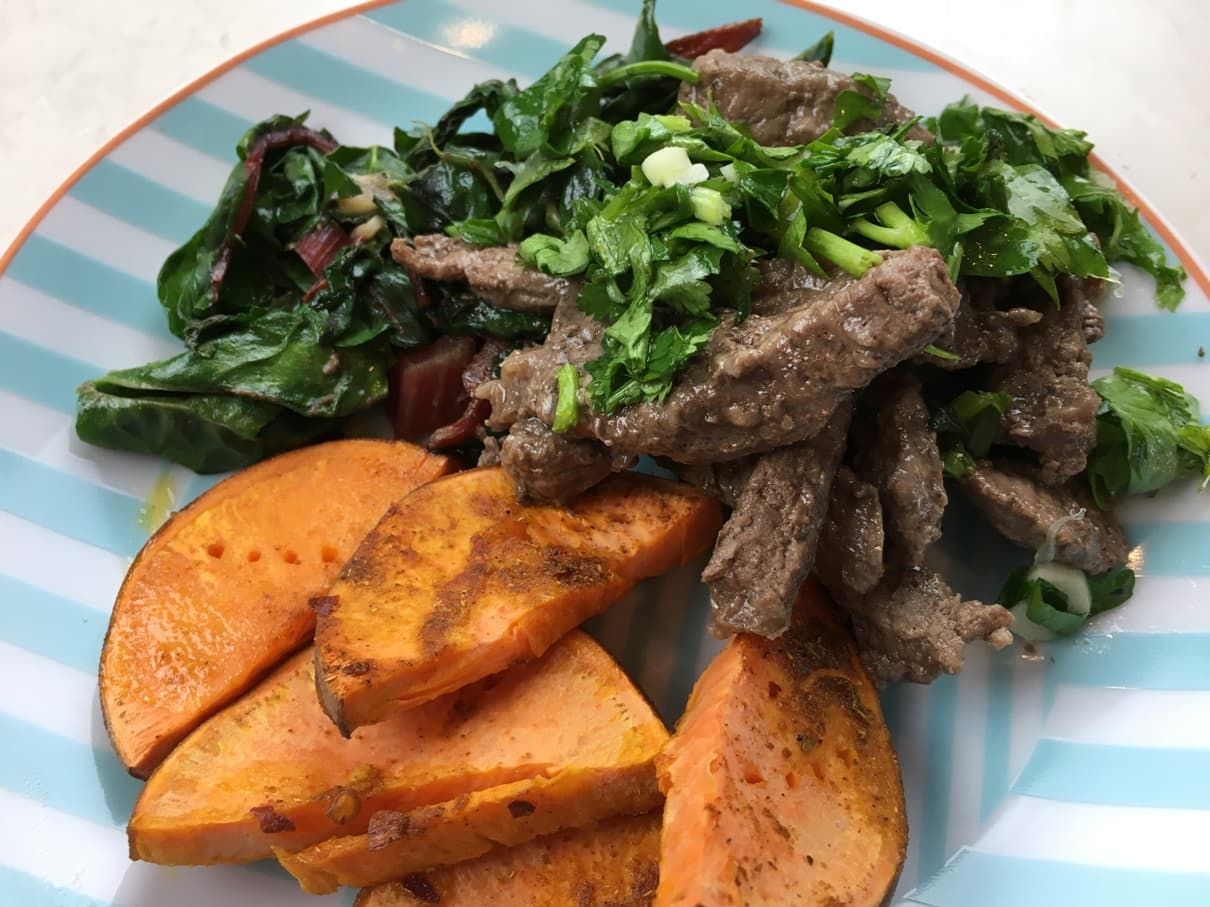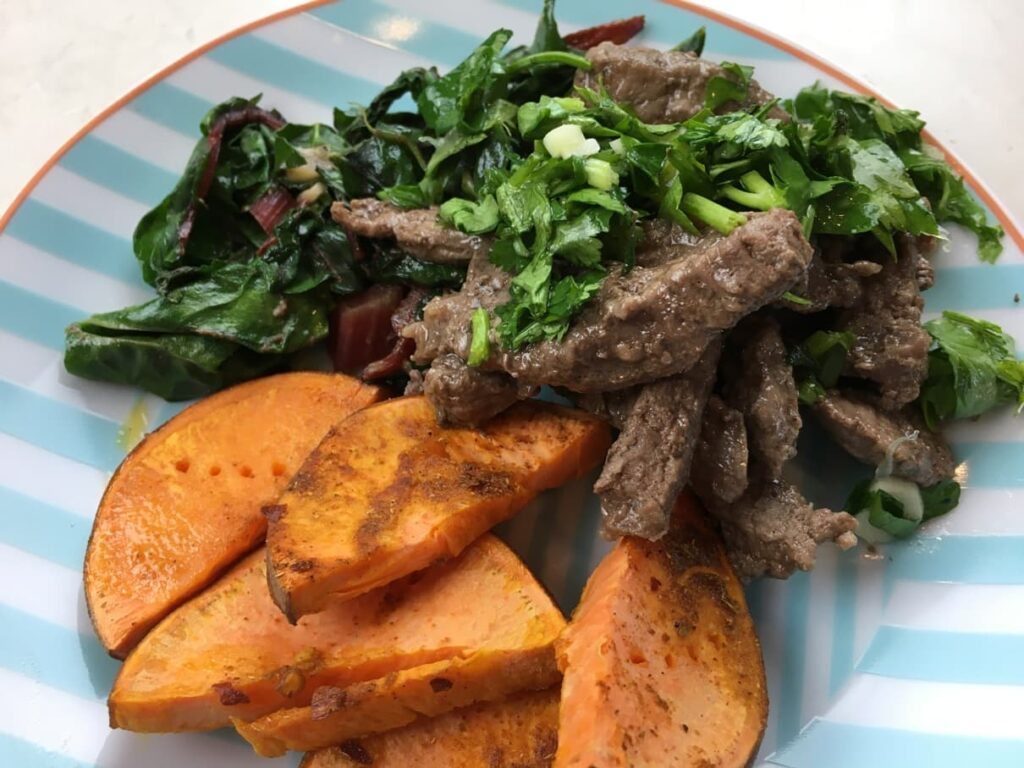 This meal was super flavorful and easy. The only challenge was in cutting a sweet potato. Do you know how dense and hard those things are to cut??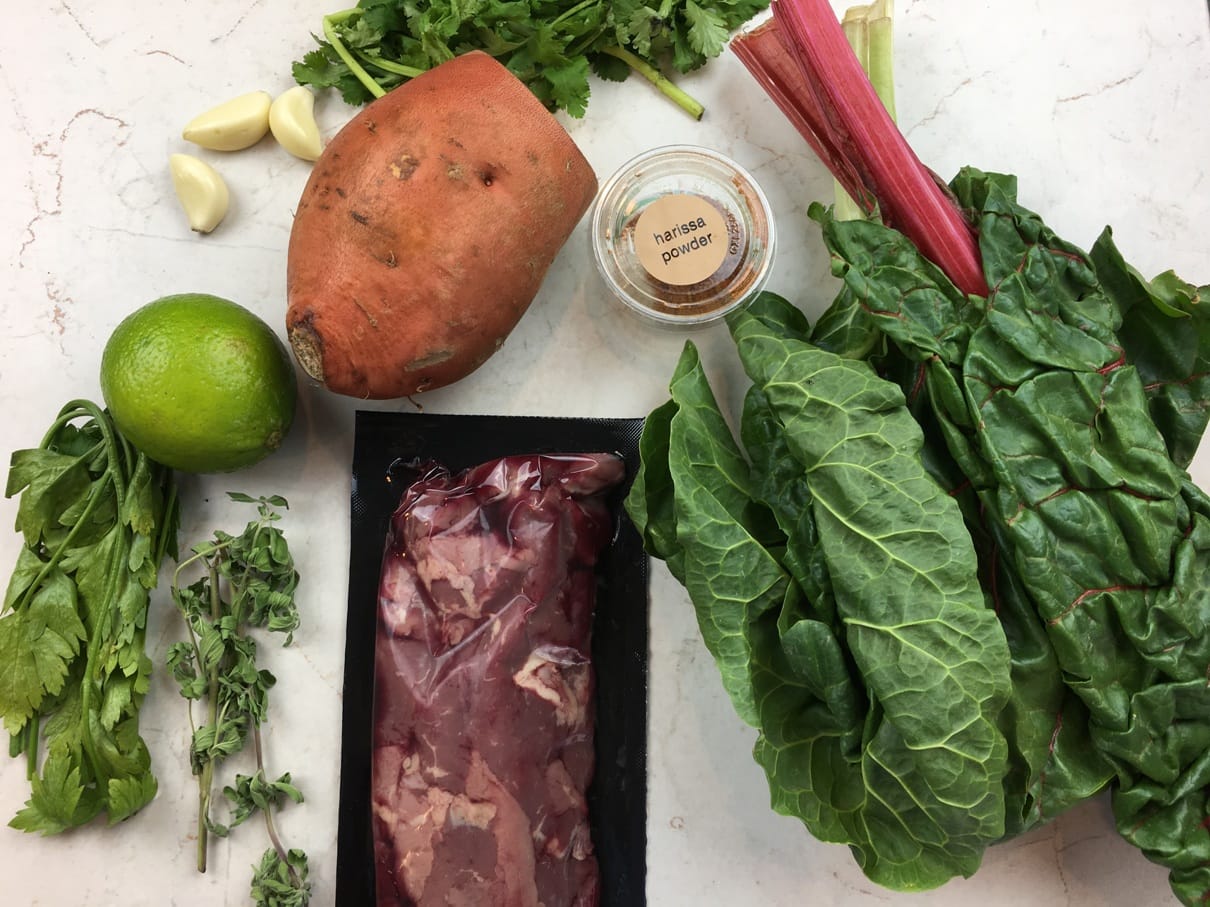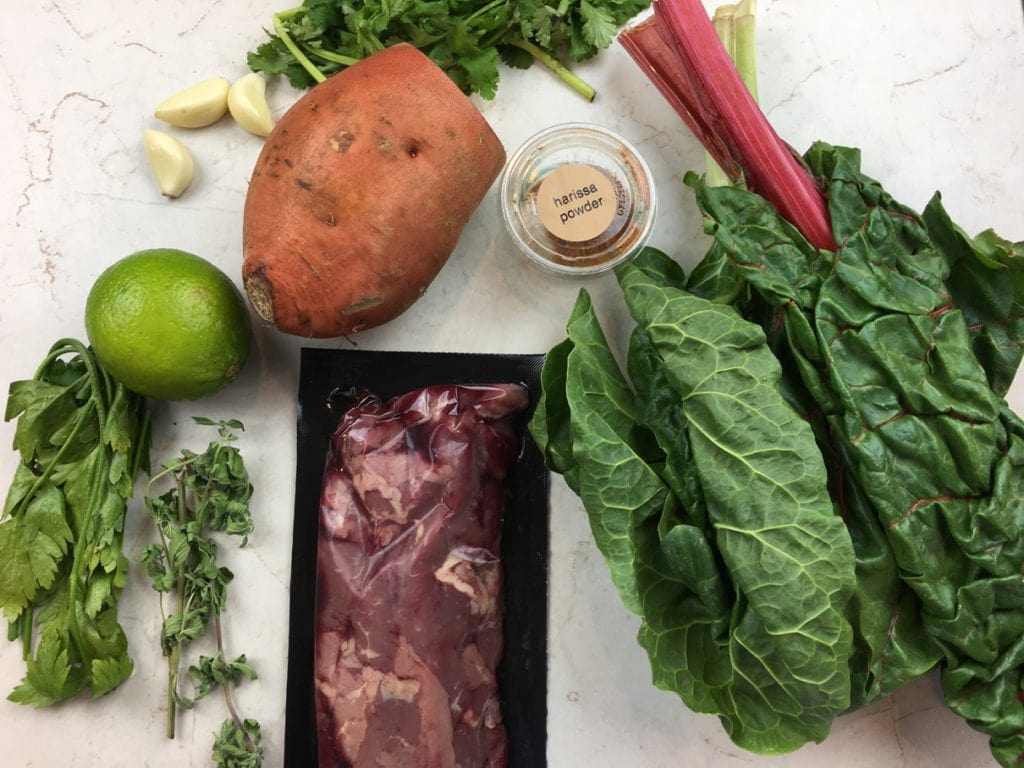 I love how the meat comes already cut. So all you do is open the package and add to a pan.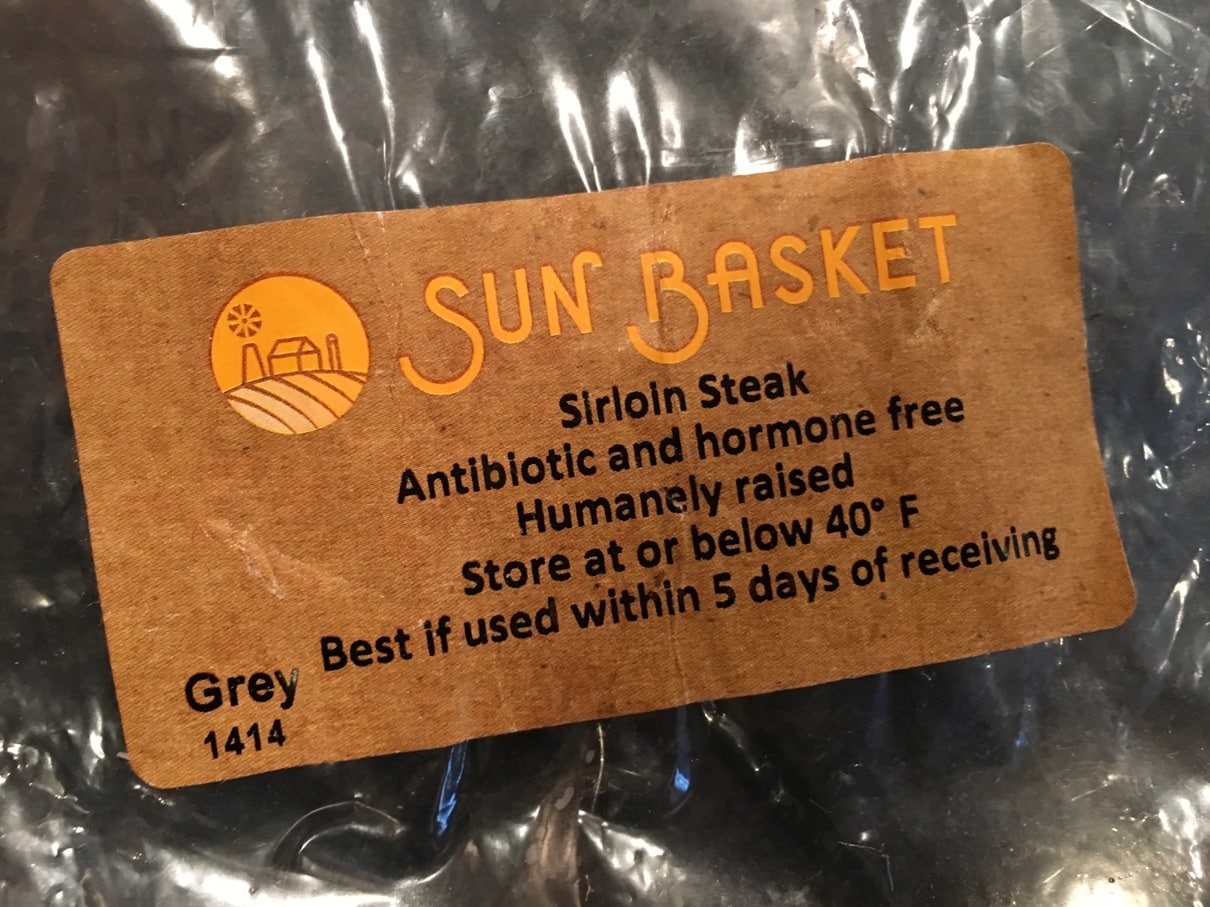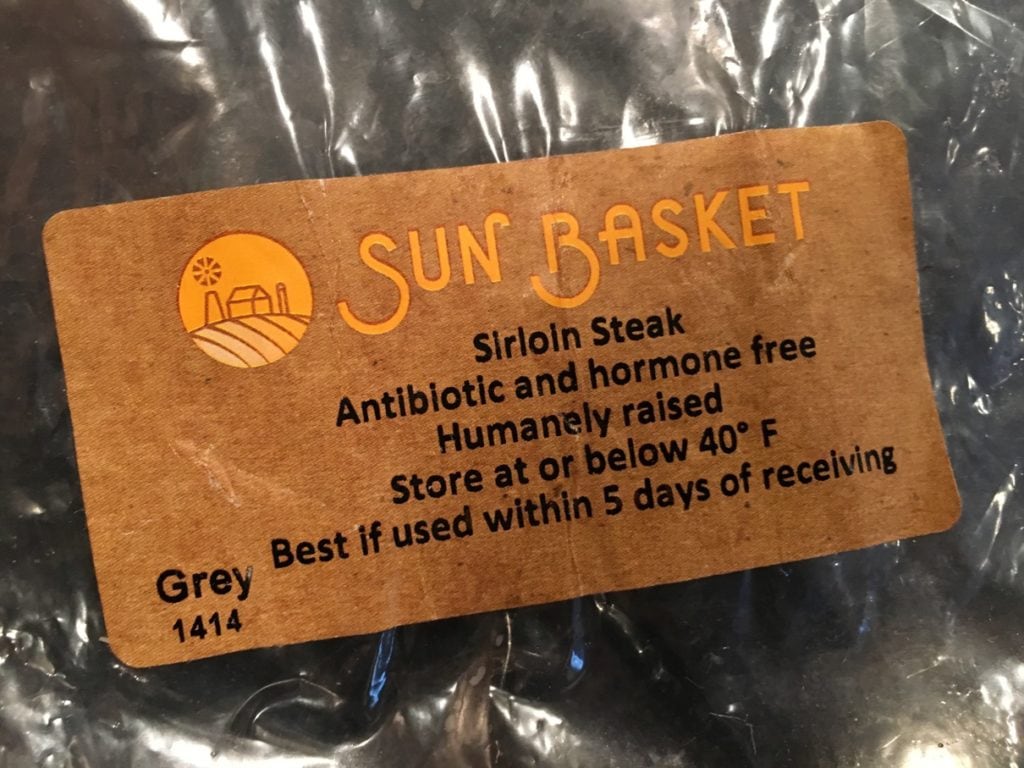 By the way, this meat was the BEST I've had in a while! I was expecting tough or lackluster meat. Instead, what we found with all three meals was the meat was incredibly tender and incredibly flavorful -and raised humanely without antibiotics.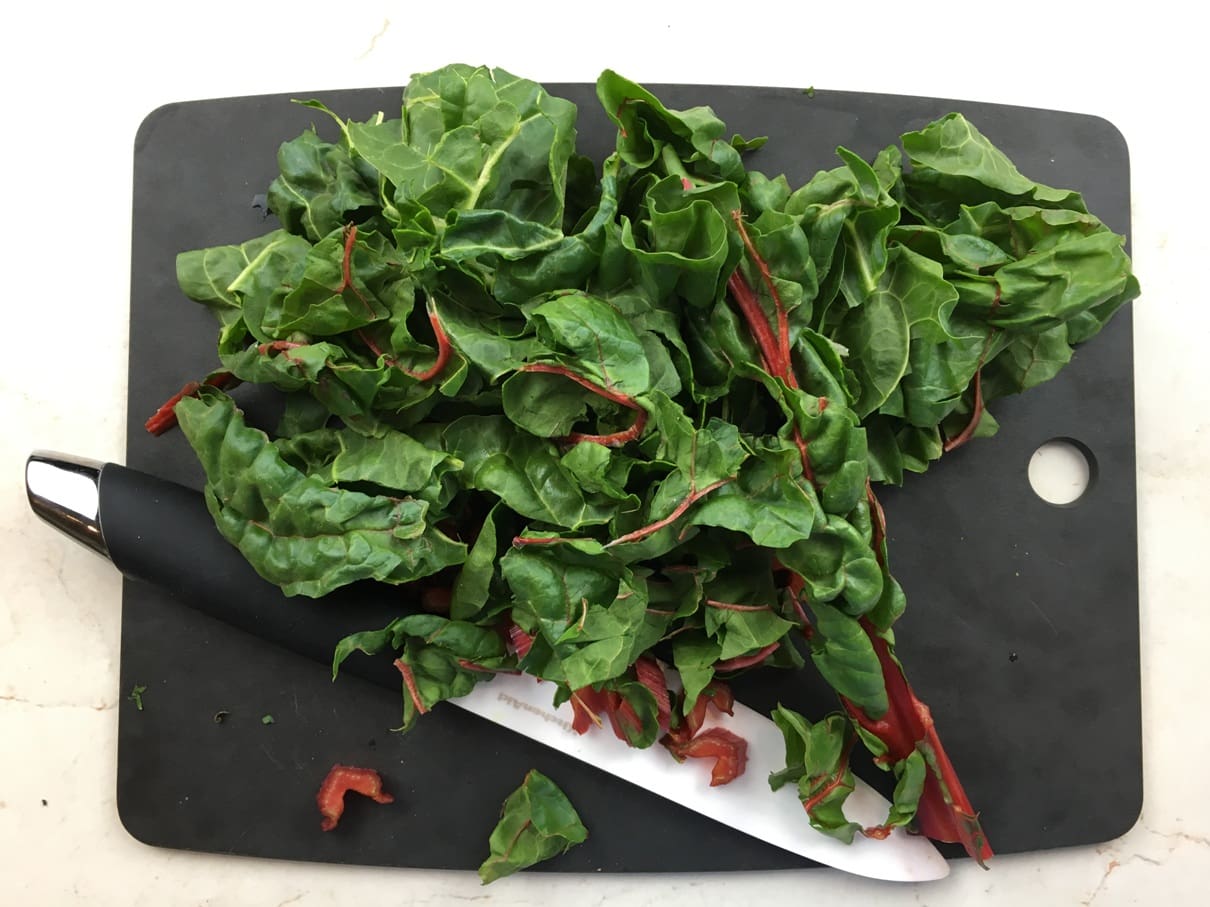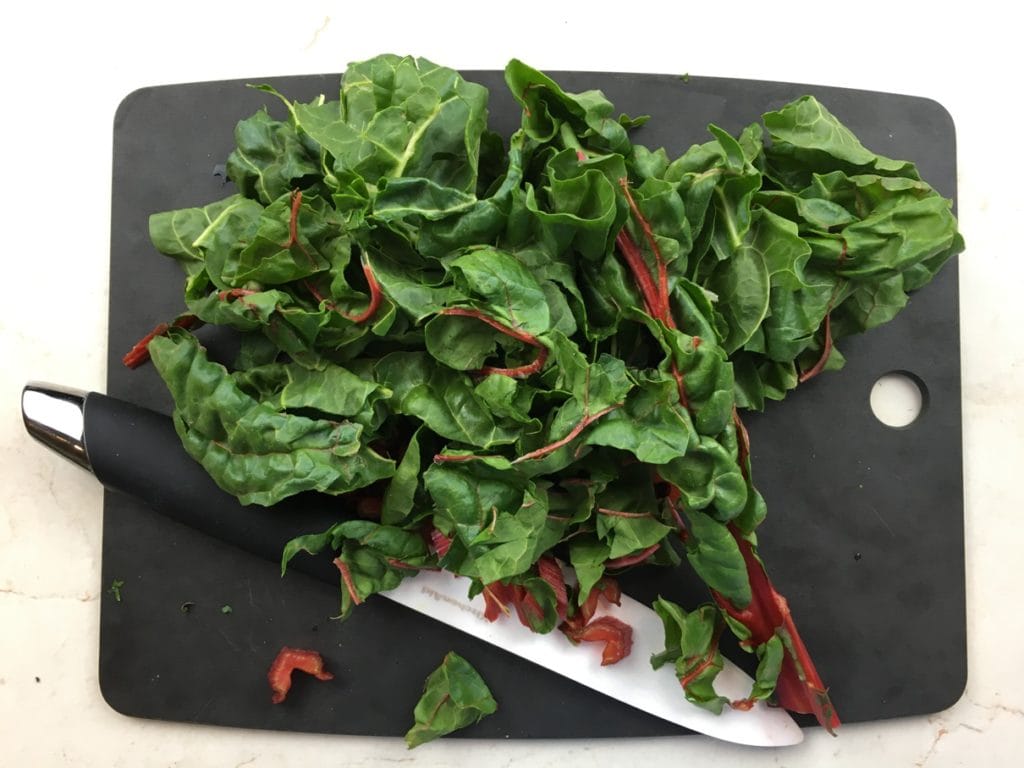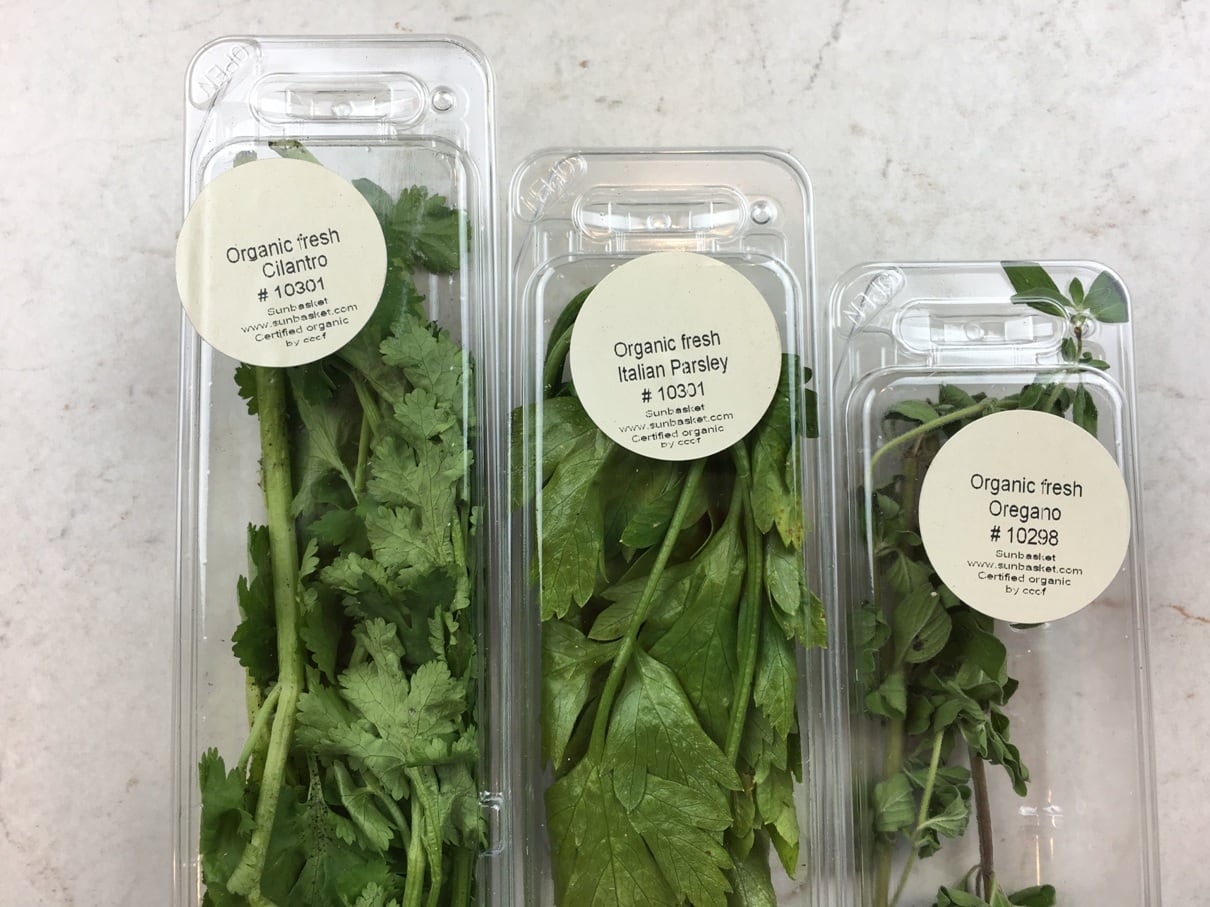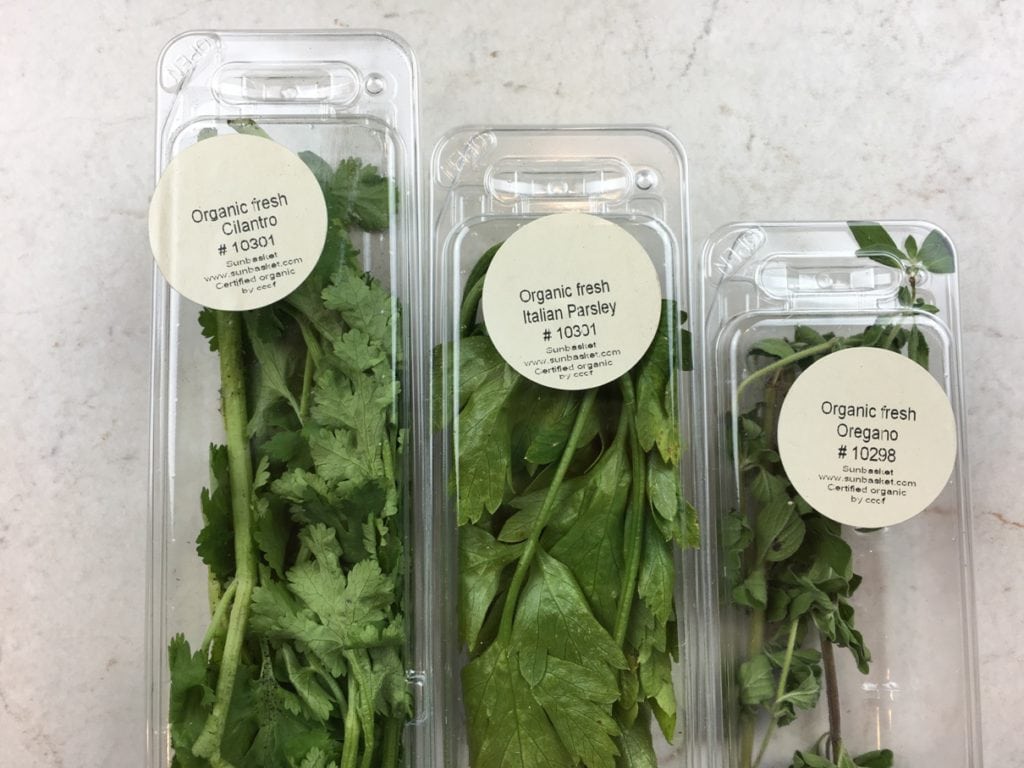 The organic swiss chard was amazing, the chimichurri was packed with flavor, and the sweet potatoes had a great taste with the seasoning (you could add as much as you wanted to based on flavor – all of their spices are like that. Add as much, or as little, as you want).
Oaxaca: Chicken mole coloradito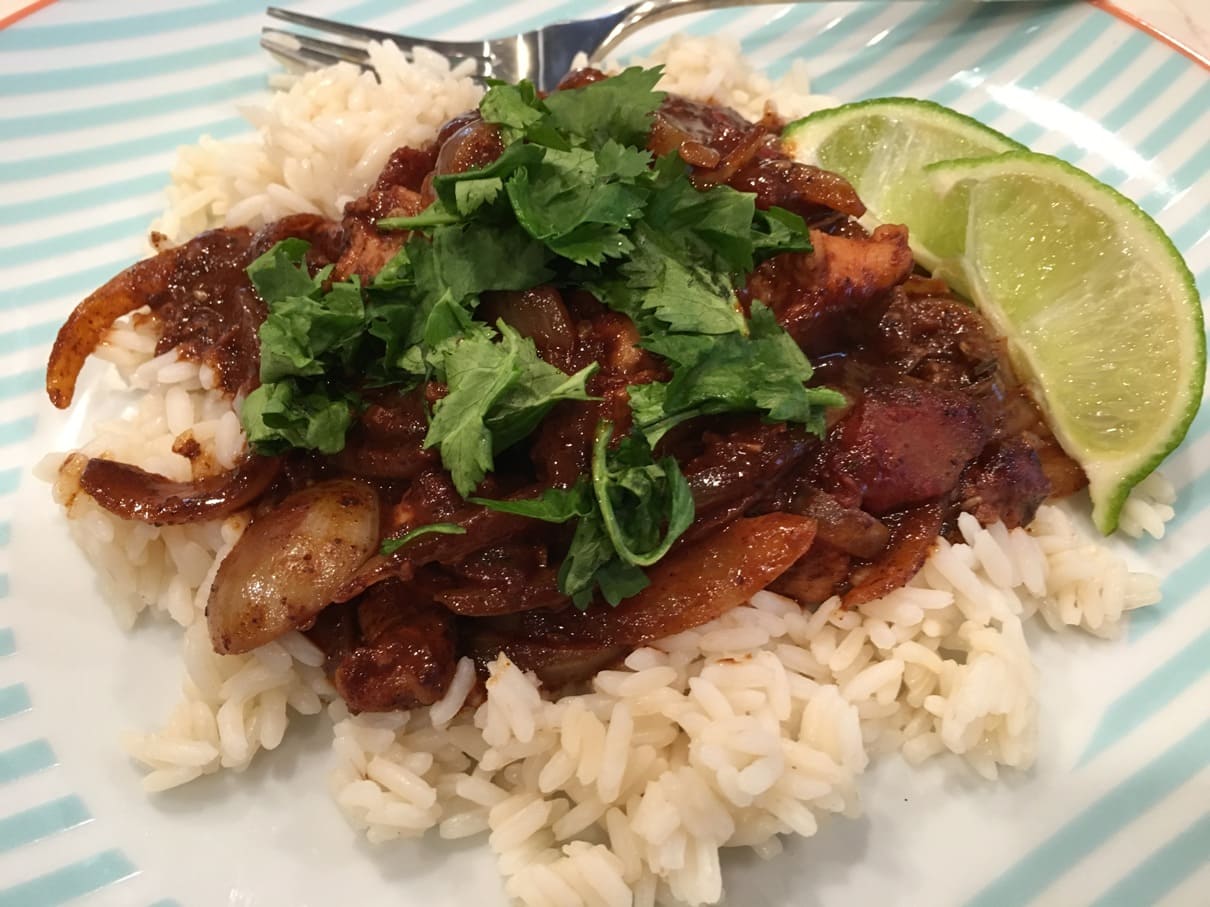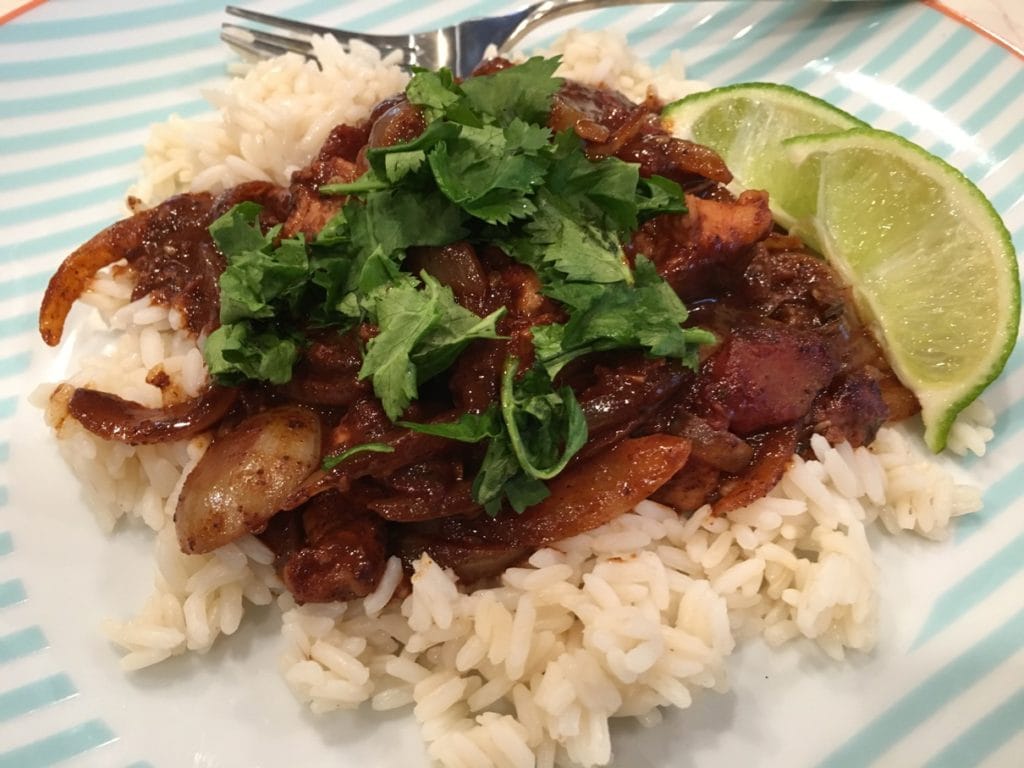 This meal was amazing, and definitely a flavor that I never expected. I would never have made chicken mole on my own.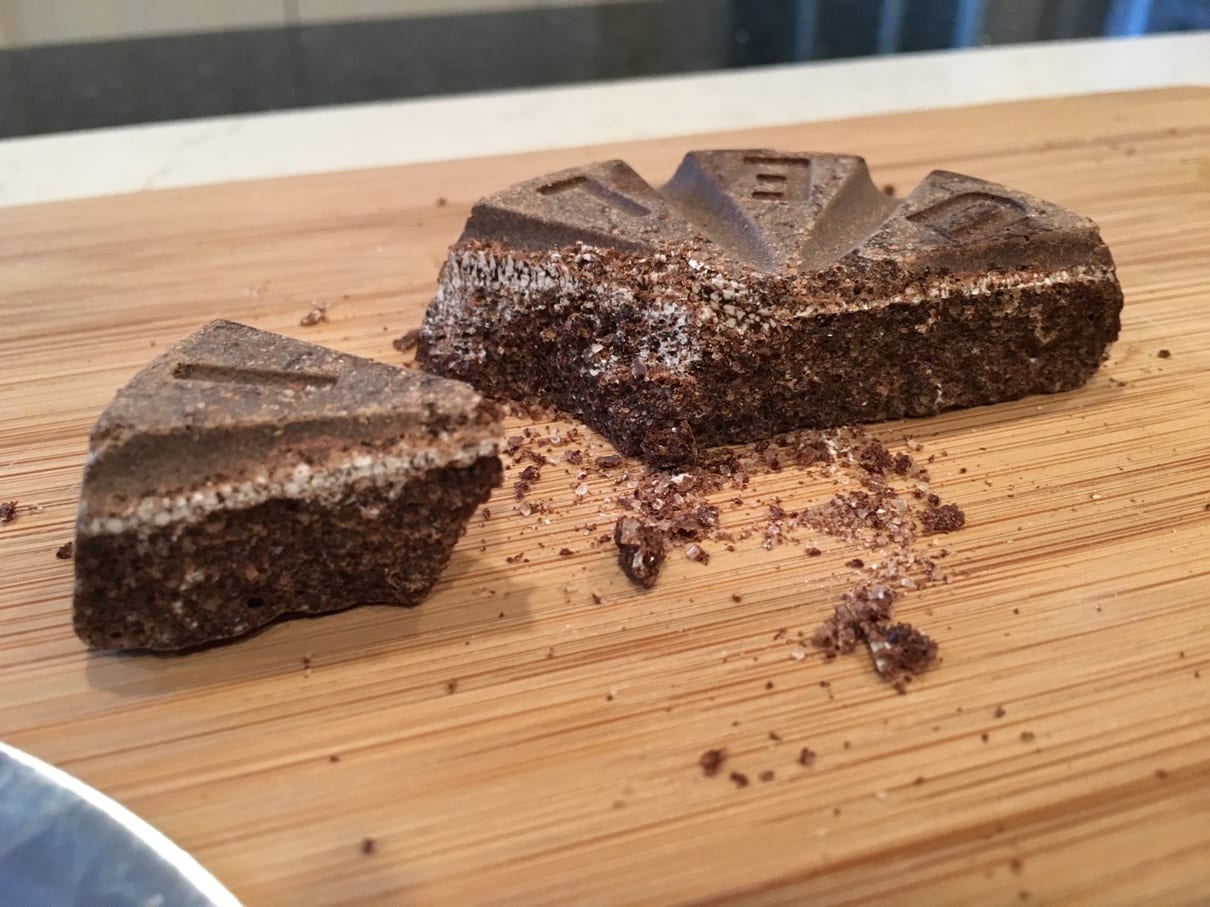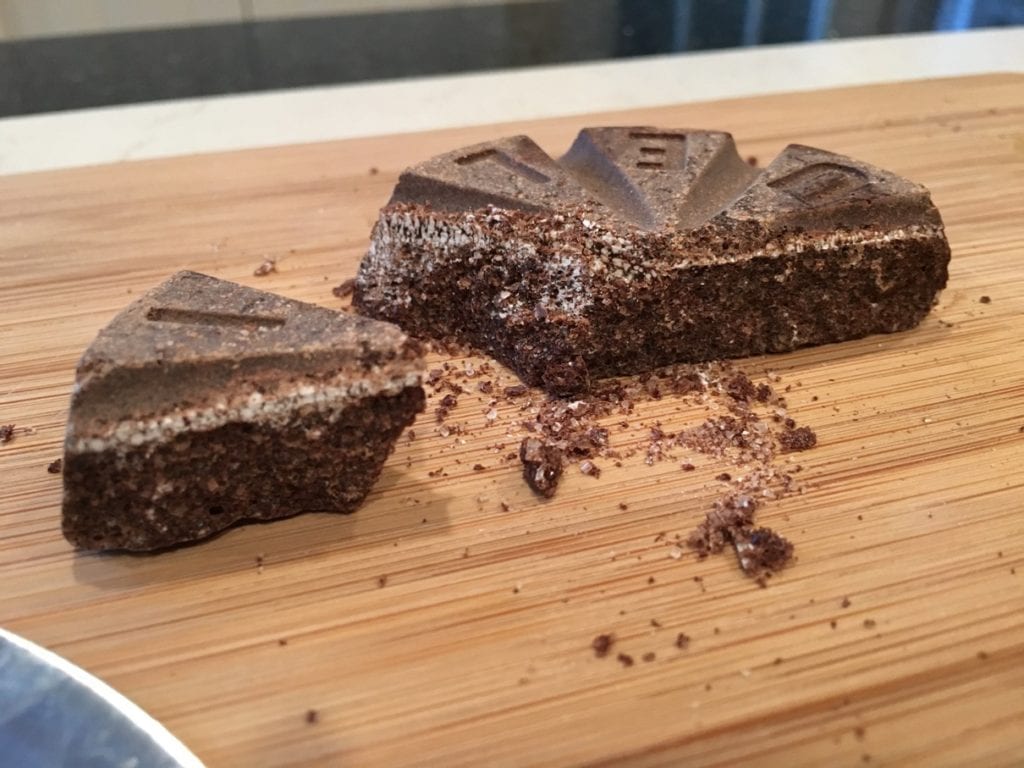 I loved that a brick of Mexican chocolate came in my bag of ingredients. Chocolate for dinner!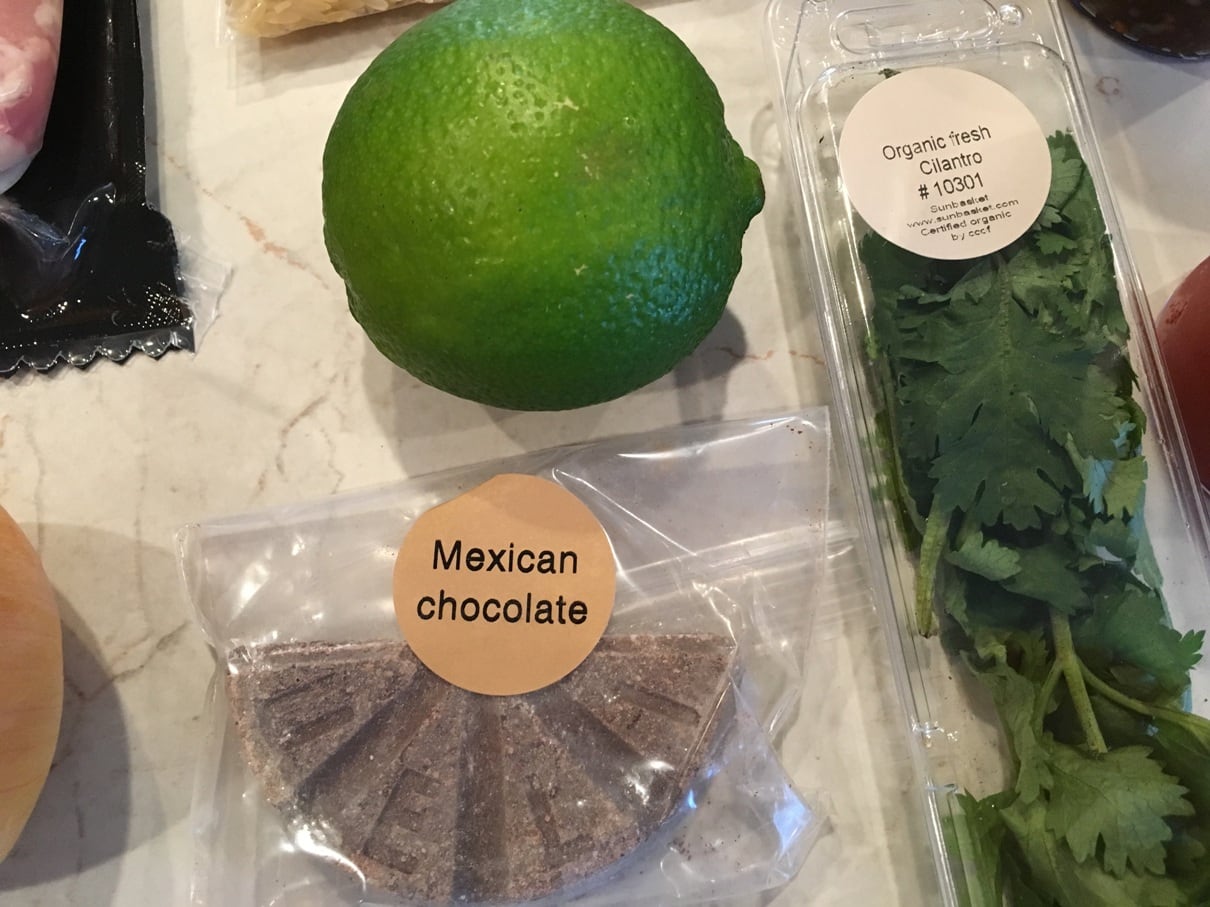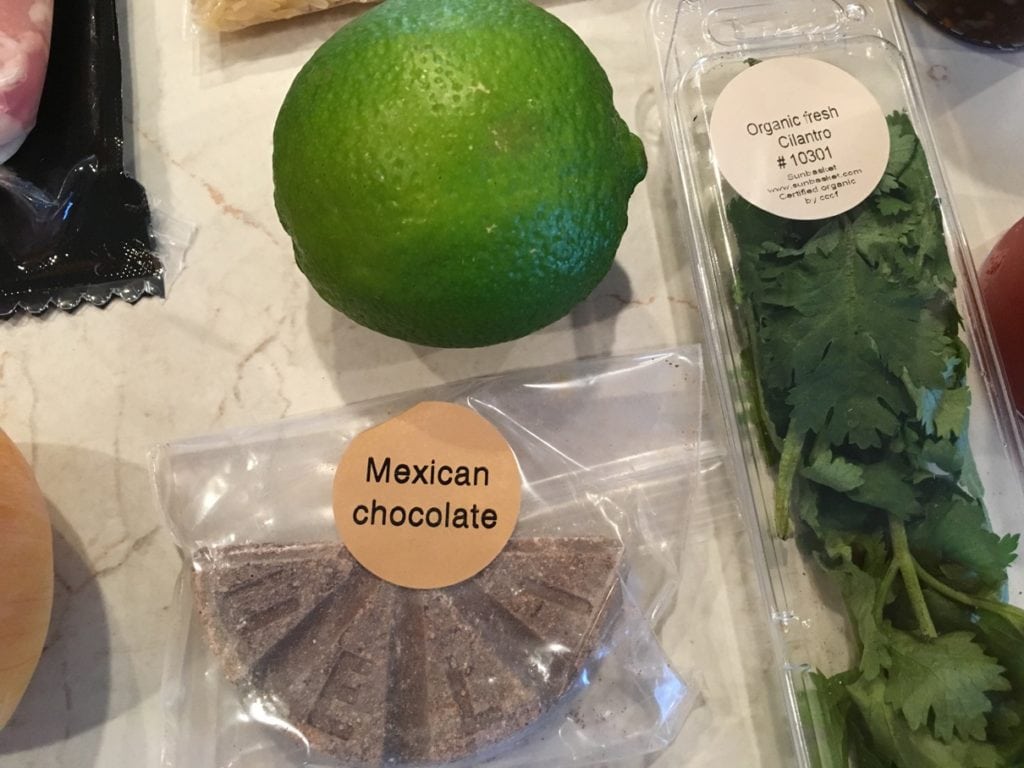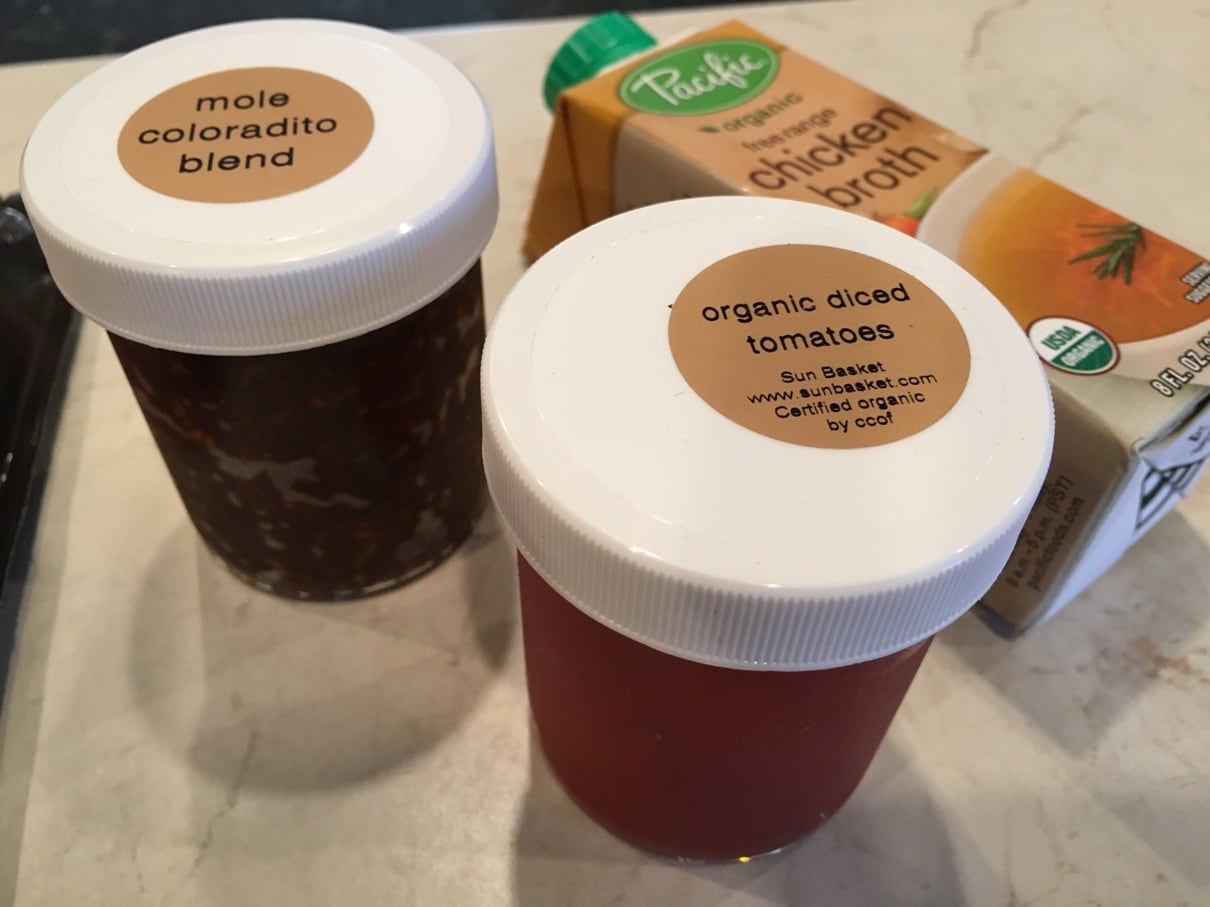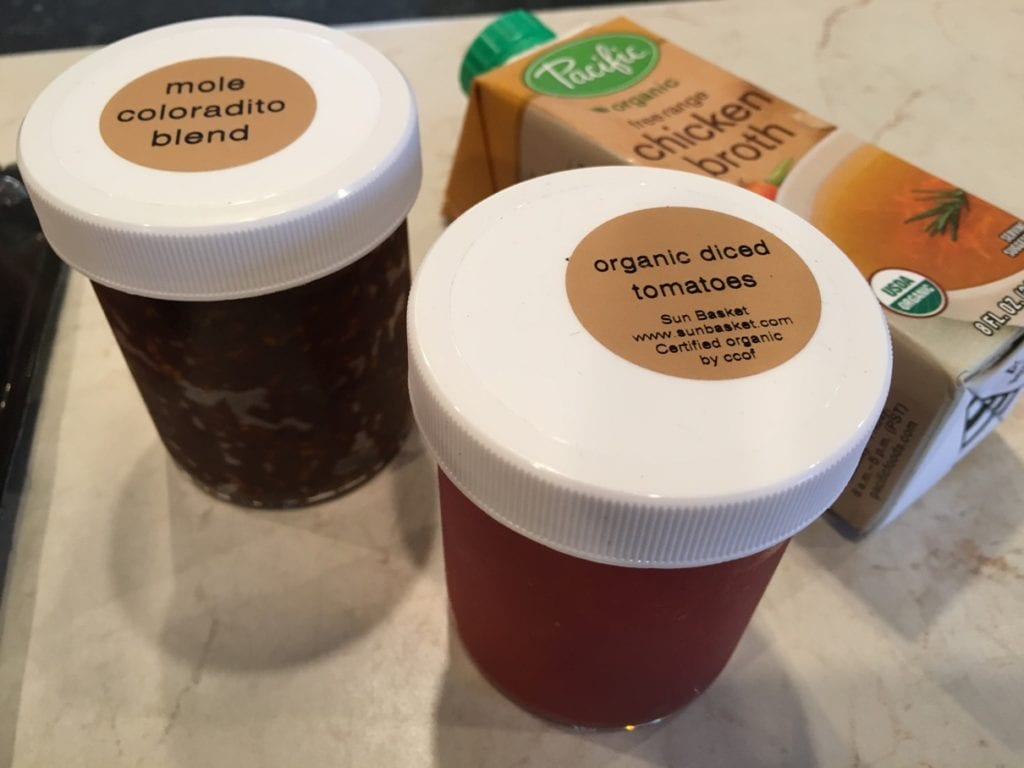 The rice was absolutely amazing, too. I was expecting something dry and flavorless – and even the rice was good!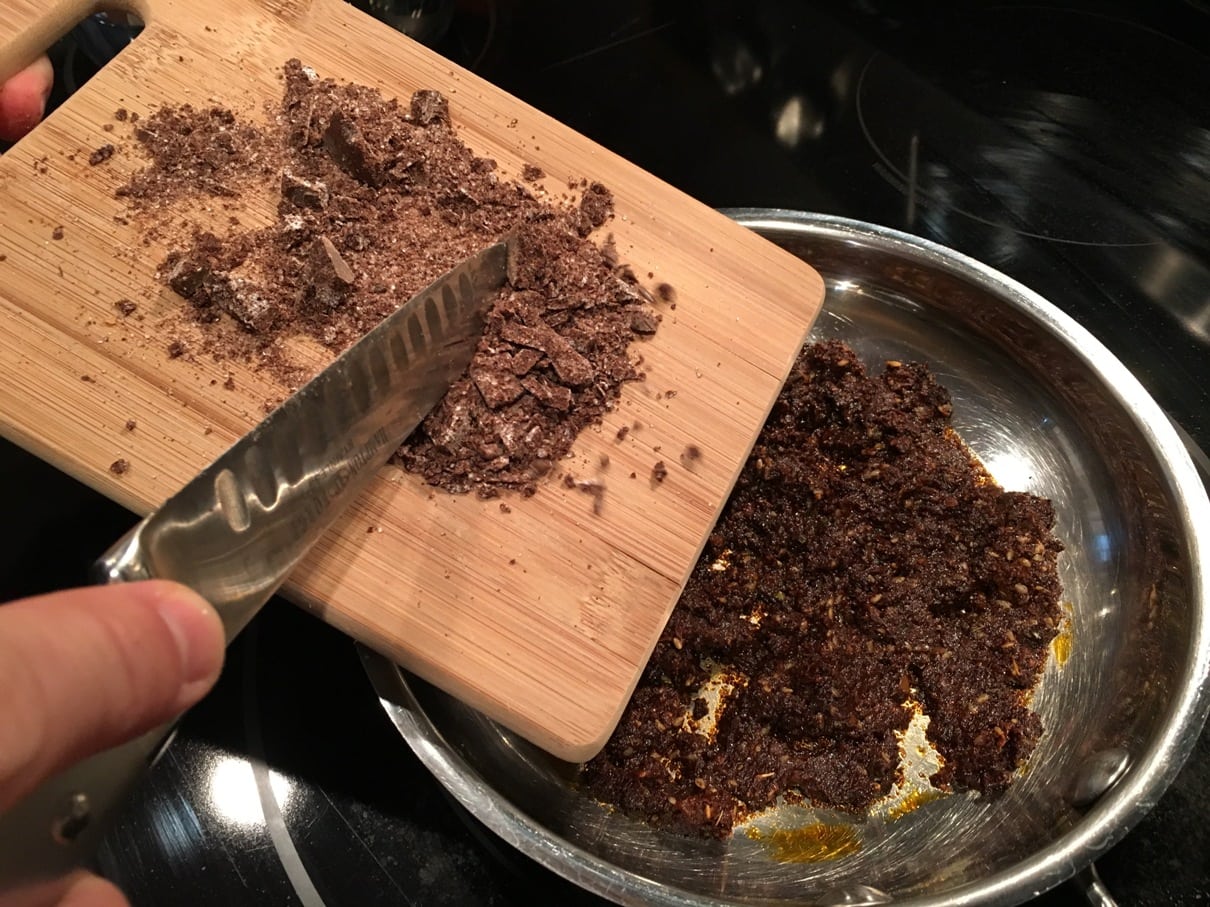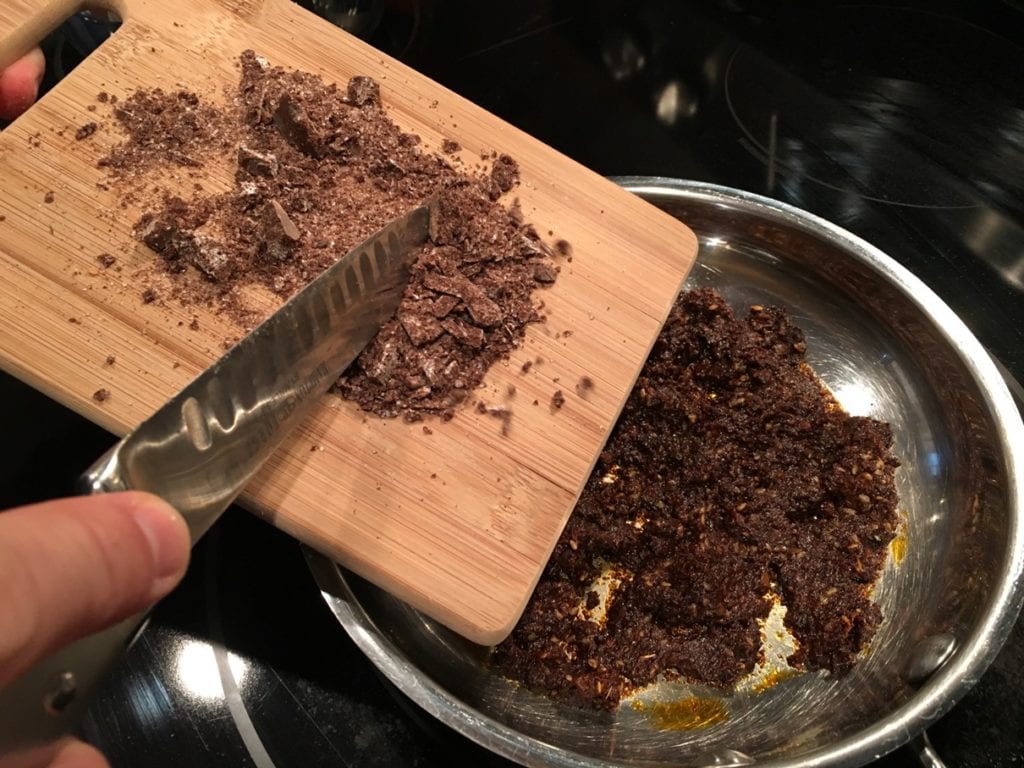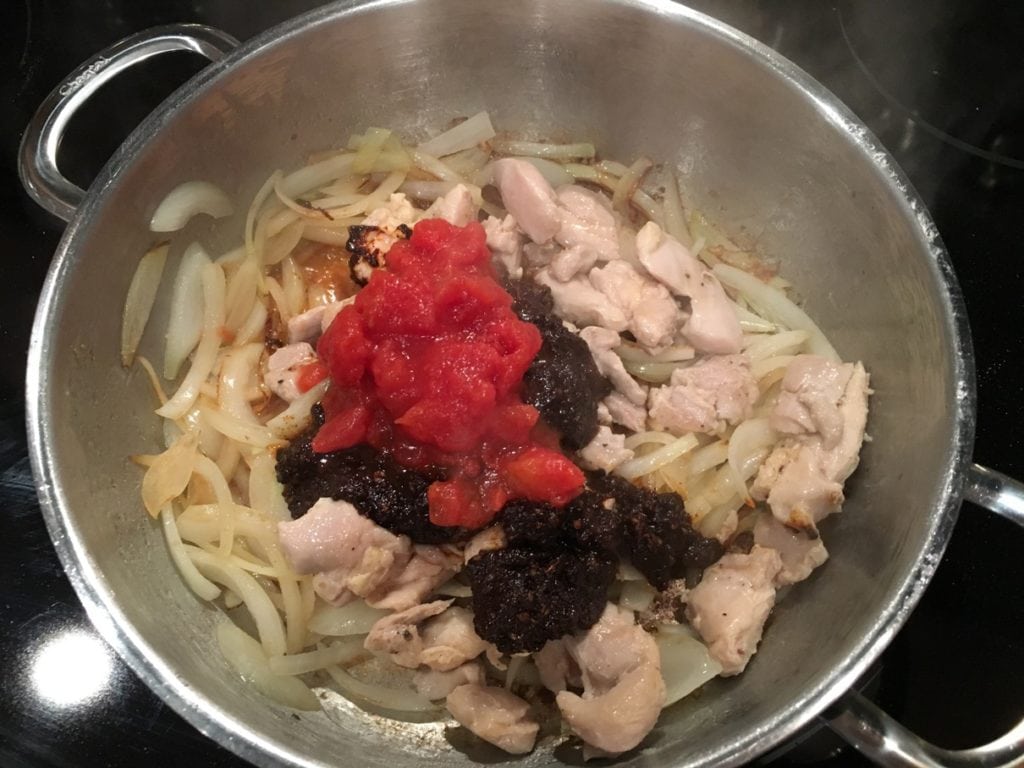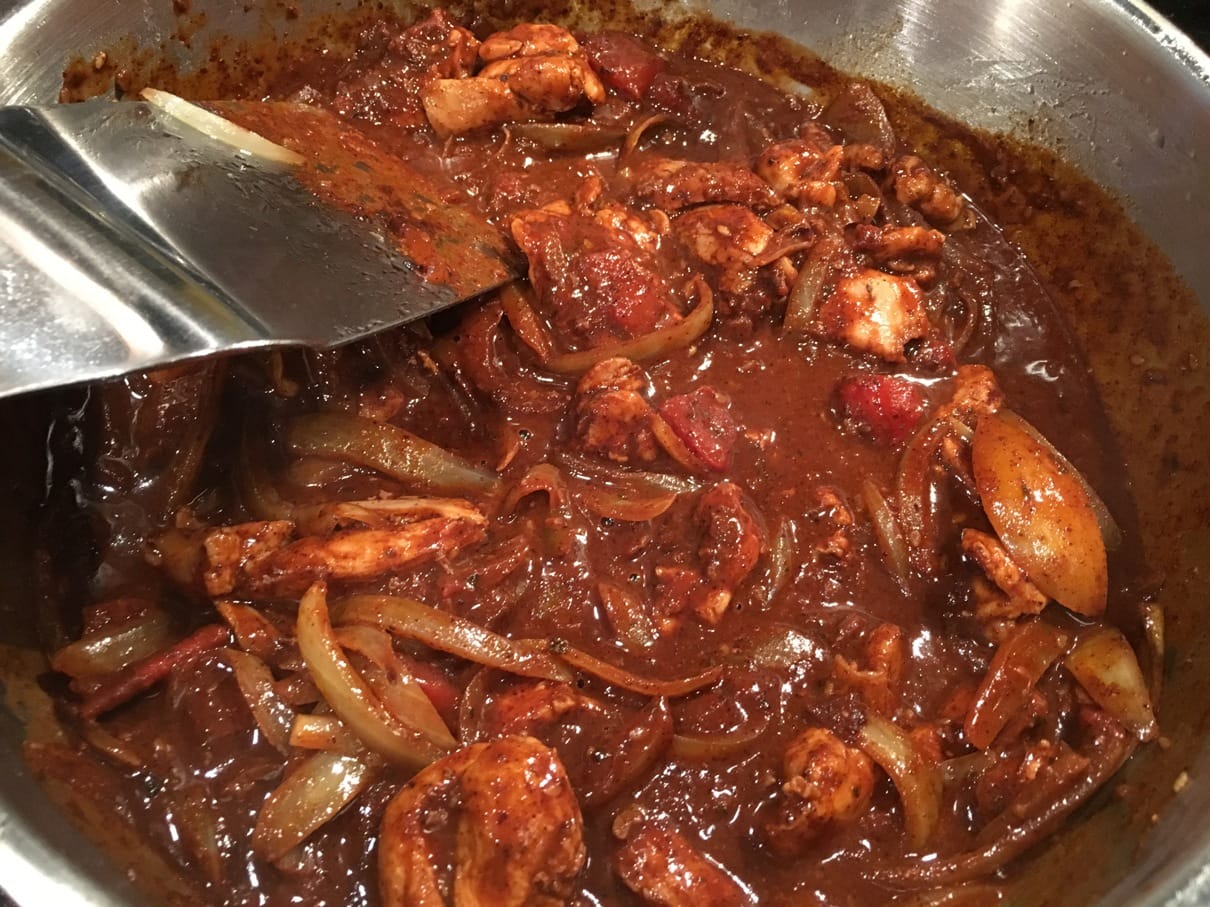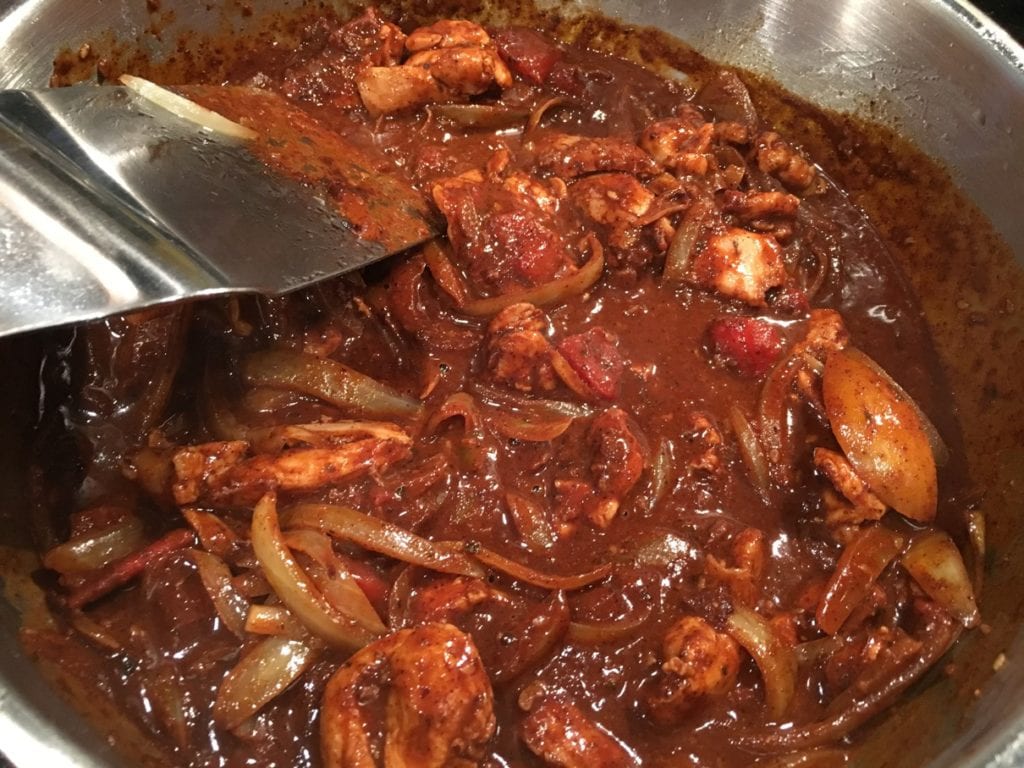 Would I order it again? No. While I enjoyed the unique flavor and didn't have to make much effort to cook it – this was the easiest meal of all three – it just wouldn't be something I'd want to eat again.
Sun Basket Discount Code – Save on Meal Delivery
With the ease and convenience of Sun Basket, and the ORGANIC AND NON-GMO FOOD, I whole heartedly recommend this company. After seeing the freshness of their products and the flavor of the meals, I really would suggest you try them out. Get a discount off of your first order from Sun Basket! Fresh organic ingredients and easy recipes delivered, with Paleo, Gluten-free and Vegetarian options.
Let me know what you pick and how you like Sun Basket's meal delivery service.