As the weather turns warm, home gardeners everywhere are anxious to get their gardens growing again. While Mother Nature will take over when the weather is right, you'll still want to do some spring garden maintenance.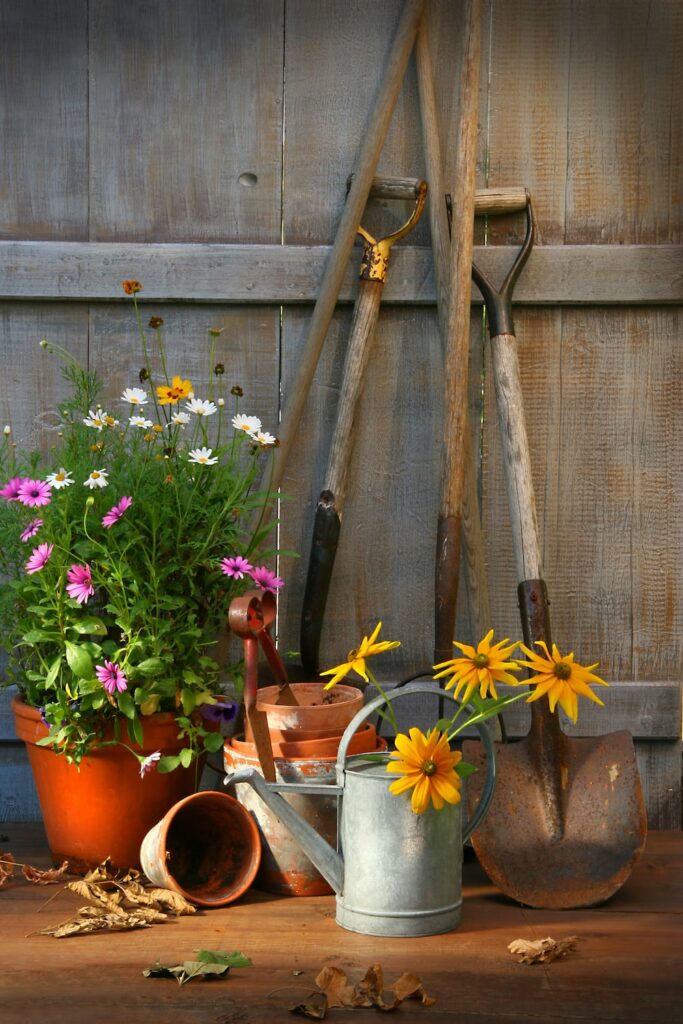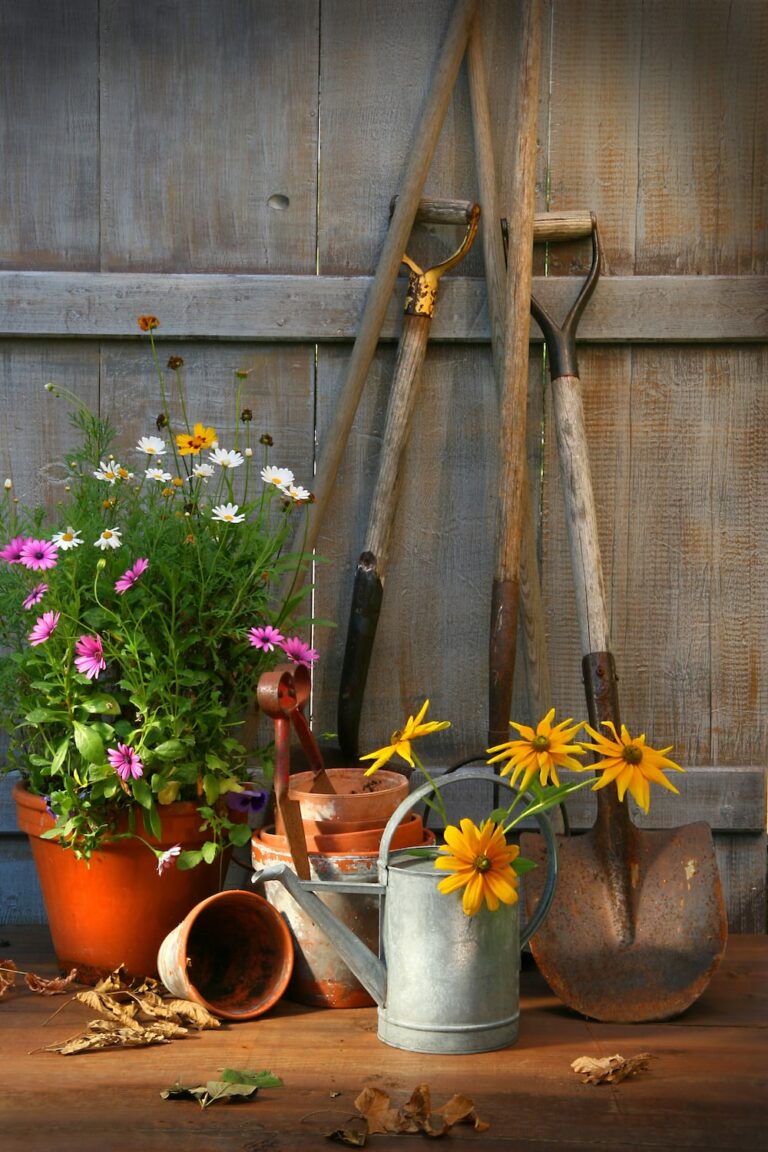 Spring Garden Chores
Every gardener knows that the chores never stop in a garden! All year long, there seems to be something to do!
Yet in the Spring, there is a new sense of urgency to get things started right and get the garden off to the right start.
Thankfully, Spring garden maintenance doesn't have to take a lot of time or effort. It just needs to be done. Which is why it's so important to have the right tools to do it.
A lot of garden chores need to be done by hand. But when there's tools to help you out, definitely use them! They can save time so that you can enjoy the beautiful weather, rather than spending too many hours on lawn and garden maintenance.
Many thanks to WORX for providing garden tools for review. We own many of their products and are always impressed with how well they work – and that we can switch out batteries among all of the tools for extended battery life!
Clear Out Flower Beds
Over the winter, lots of twigs, branches and leaves will have fallen into established flower beds.
Now is the time to get them out. If you don't tidy up the flower beds, leaves can become matted and form a thick layer that plants can't grow through.
Or, developing leaves will grow around twigs and debris in the bed. This happened to me, as my hosta leaves grew so fast that there were twigs in the middle of the leaves
If you have a lot of leaves, you can make them into a great shredded leaf mulch which will be great to add to your garden beds.
I've found that the piles really add up quickly. We love using this WORX Aerocart for collecting debris (among many other uses in the garden).
Trim Up Bushes and Hedges
It's smart to tidy up bushes, hedges and trees before the growing season starts. You won't want to cut off emerging buds and blooms by trimming too late in the Spring.
Invest in an easy-to-use trimmer. We like the WORX Power Share Cordless 2-in-1 Hedge Trimmer. Especially since the blade can be adjusted in 10 different ways depending on height and size of what you are trimming. It is perfect for trying to trim our Burning Bush hedges which are quite tall!
In fact, the trimmer reaches another 11 feet, 6 inches from base of the handle to the top of the blade.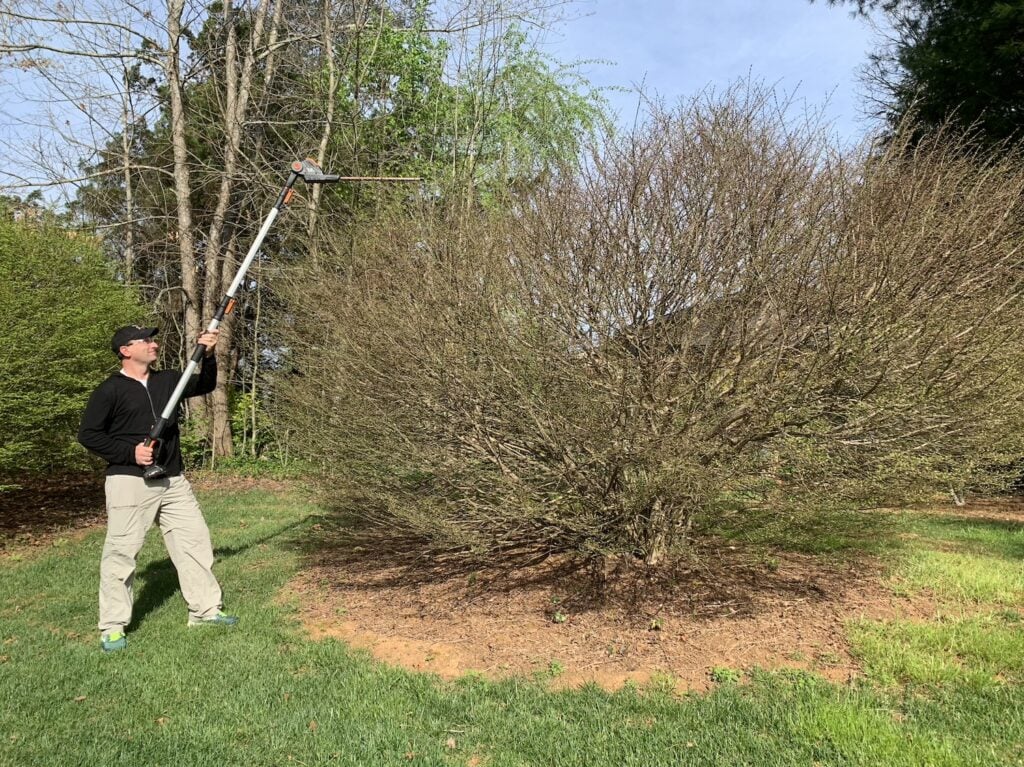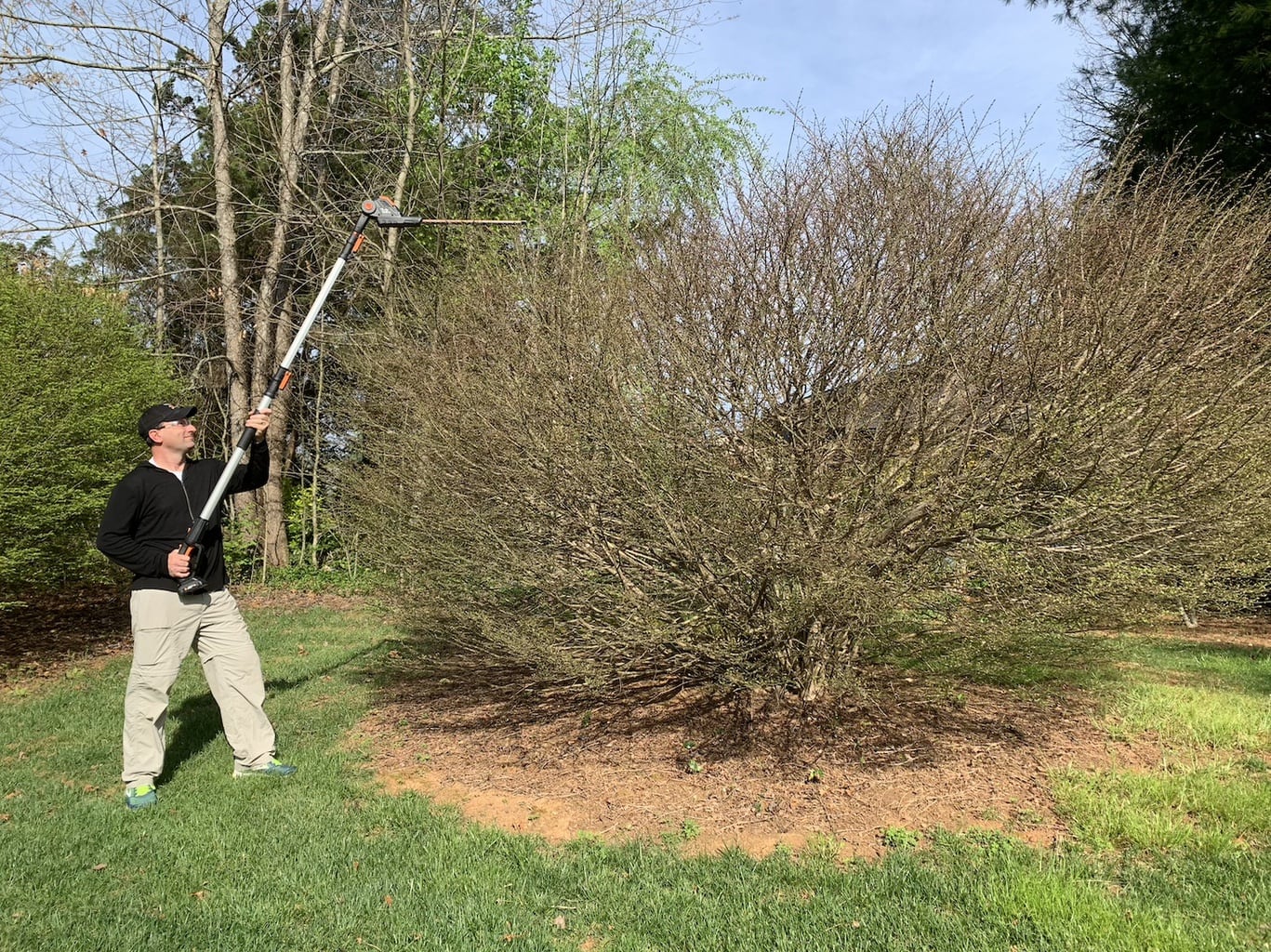 It would be unsafe to use a ladder and a small trimmer while balanced on the steps. So being able to trim while standing on the ground is safer.
Fertilize the Lawn and Plants
Now is a great time to add extra nutrients to your garden. As plants start to bud and grow, they're using up a lot of nutrients in the soil.
Replenish them with a fertilizer specifically made for your plants or lawn.
Dethatch the Grass
Before you fertilize your lawn, get rid of problem patches with a dethatcher.
It's kind of like getting a haircut and having your hair thinned out. When you dethatch your lawn, it removes the dead grass roots and debris. So your lawn can "breathe" better.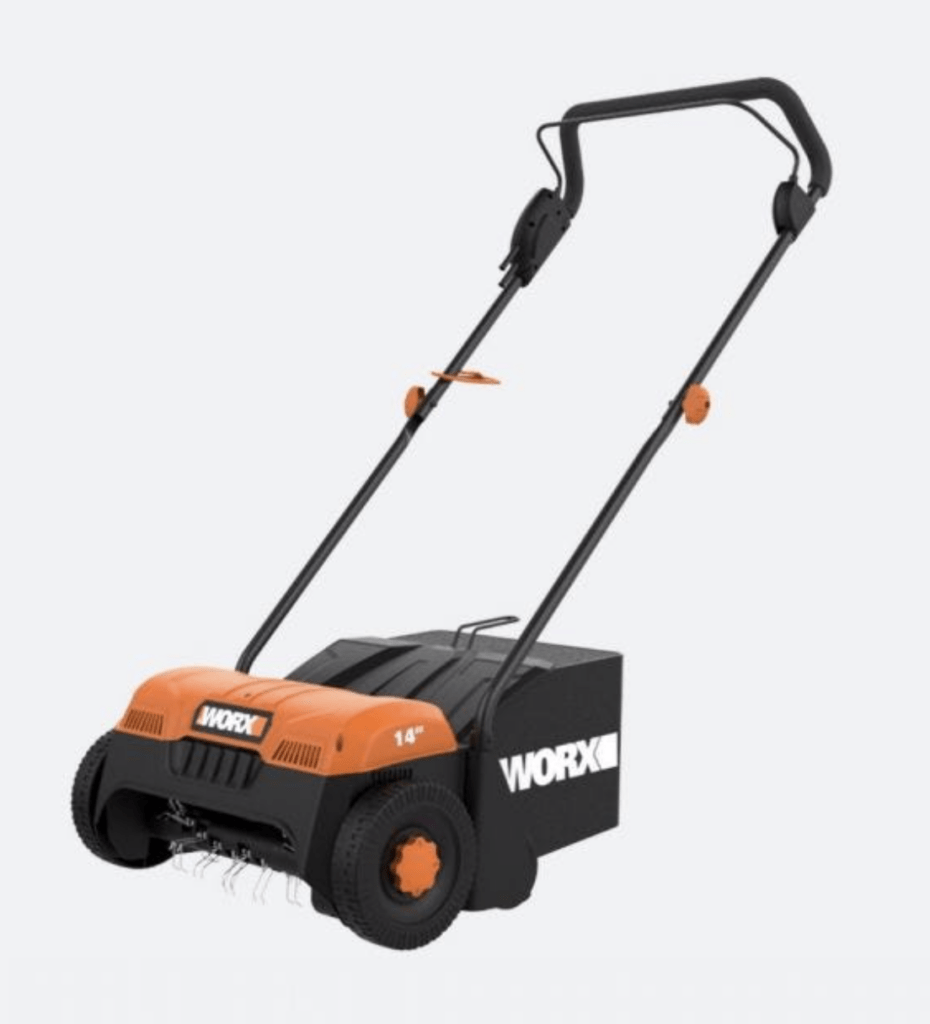 The electric WORX Dethatcher is easy to use and will get your lawn started off of the right foot for a healthy growing season.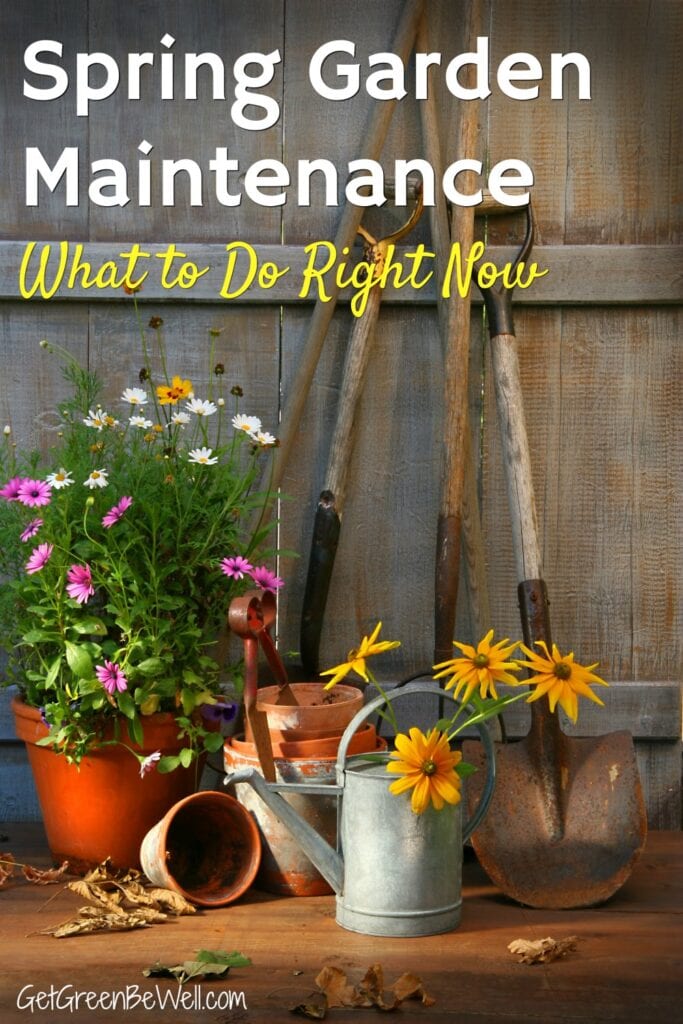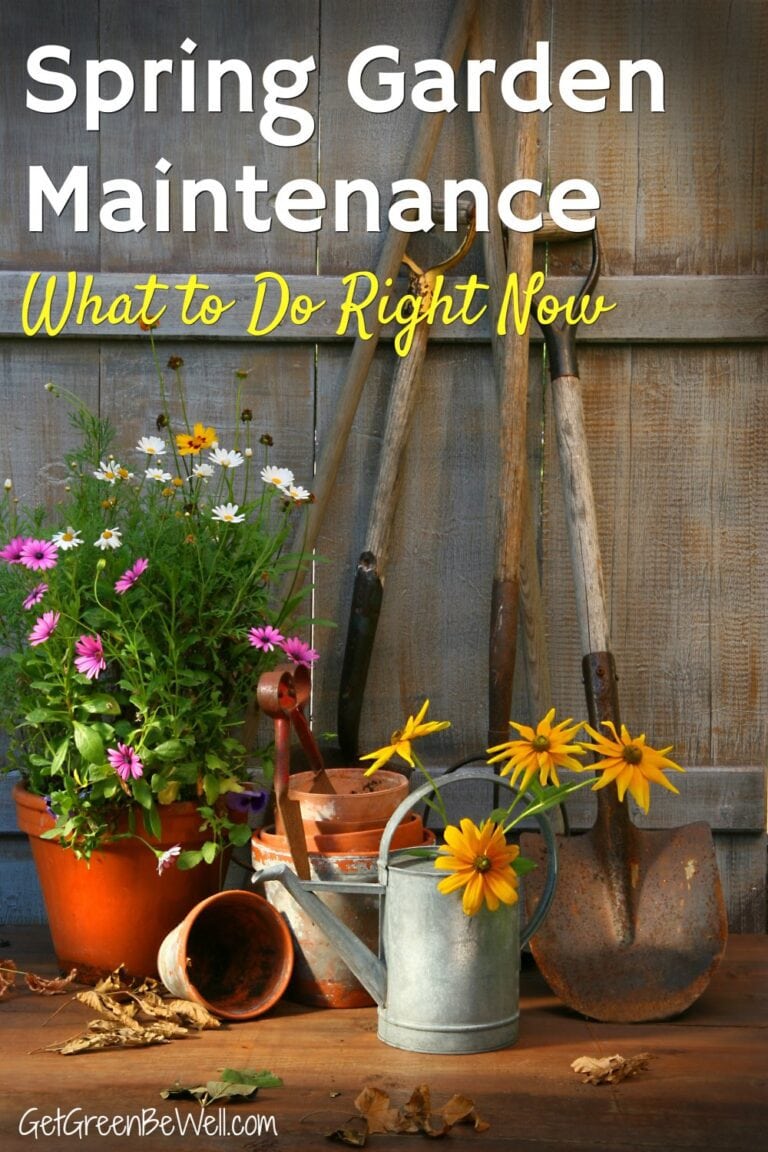 Add New Mulch
Mulch is your garden's first defense against weeds. If you prevent weeds from seeing the sunlight, then they can't grow.
Chances are, you don't have enough mulch covering planting beds because it decomposed during the previous growing season, or it has been washed or blown away over the winter.
Before adding bags of mulch, consider using newspaper to prevent weeds. It's an easy and free gardening hack that will go a long way to save you time and money for the upcoming growing season.