This shop has been compensated by Collective Bias, Inc. and its advertiser. Product was provided by the client for review; however, all opinions are mine alone. #WorldsSmartestToothbrush #CollectiveBias
Trying to encourage your husband, boyfriend or significant other to live a healthier life can feel like you're hitting your head against a wall. You try and try but they just don't seem to embrace healthier living like you do. In all honestly, you're probably doing it wrong. I know, I know. The truth hurts. But if you want to find sneaky ways to improve your guys health, start thinking about these holiday solutions (Bonus: they'll make your life healthier, too!).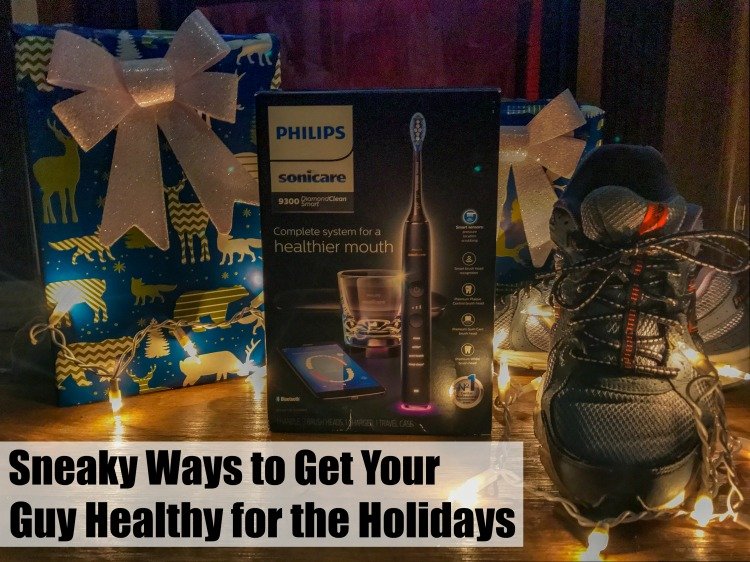 Did you know you can shop the image above? Just click and go!
Sneaky Ways to Improve Your Man's Health
Sip More Hot Cocoa
Hot chocolate and the holidays are a match made in heaven. Did you know that hot chocolate can actually improve your man's health in the most sneaky of ways?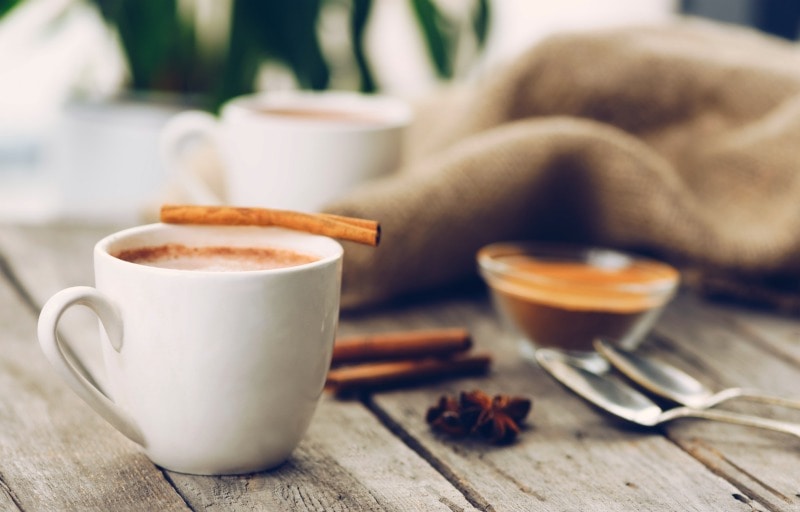 Most hot chocolate mixes contain tons of sugar, which isn't a way to improve your man's health. Make your own hot chocolate with just cocoa or cacao, spices and other flavors (check out my Pinterest board for some healthy recipes) for a better choice.
Cocoa (pure cocoa without any added sugar) is considered a superfood, packed with antioxidants to do a body good. In fact, cocoa is considered to have more antioxidants than red wine, according to a Cornell University study. The same study suggested that consuming cocoa hot versus cold actually works better, because it releases more of the beneficial antioxidants. So indulge in hot cocoa every night with your man. It will do you both good.
Smart Electric Toothbrush
When it comes to brushing your teeth effectively, we probably all fall short. Yet getting a guy to care deeply about oral care might not be easy. There is a great solution, though, that will make you both happy.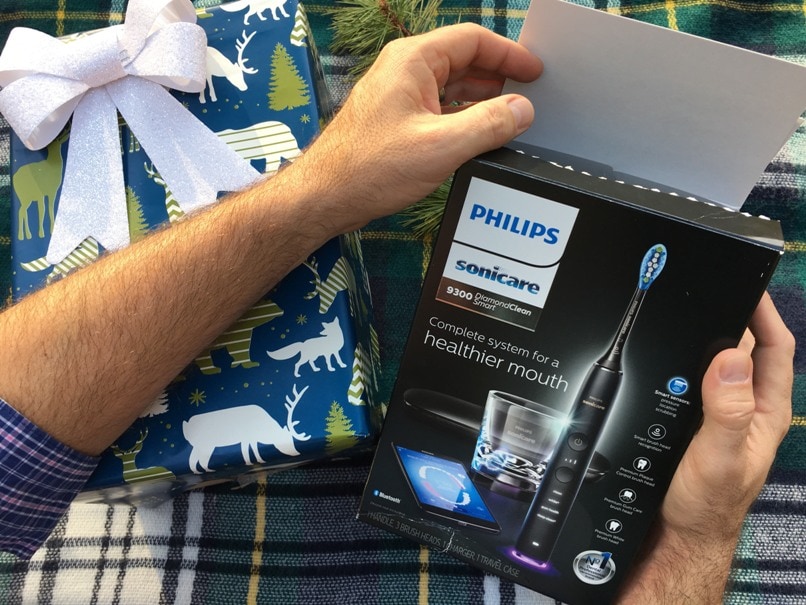 Head over to Kohl's home appliance aisle (I know, I don't have to twist your arm on that one!) and pick up Philips Sonicare DiamondClean Smart Electric Toothbrush.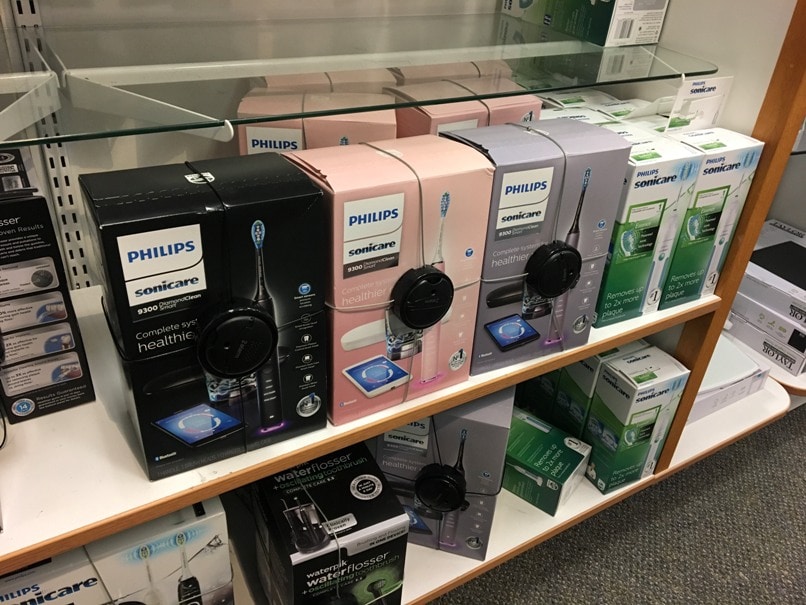 Trust me on this one. This sleek black Sonicare toothbrush is one seriously fancy design that speaks to a guy's aesthetic (and a sneaky way to improve his oral care every day). As my husband opened the box, we both Ooohed and Aaahed at how fun it looked. The base reminds me of a power tool base (always a winner with guys), while the glass cup that sits on a shiny base is a modern design that won't clutter up your bathroom countertops.
And the travel case! I mean, it looks sleek and suave enough that it should be holding a pair of ridiculously expensive sunglasses.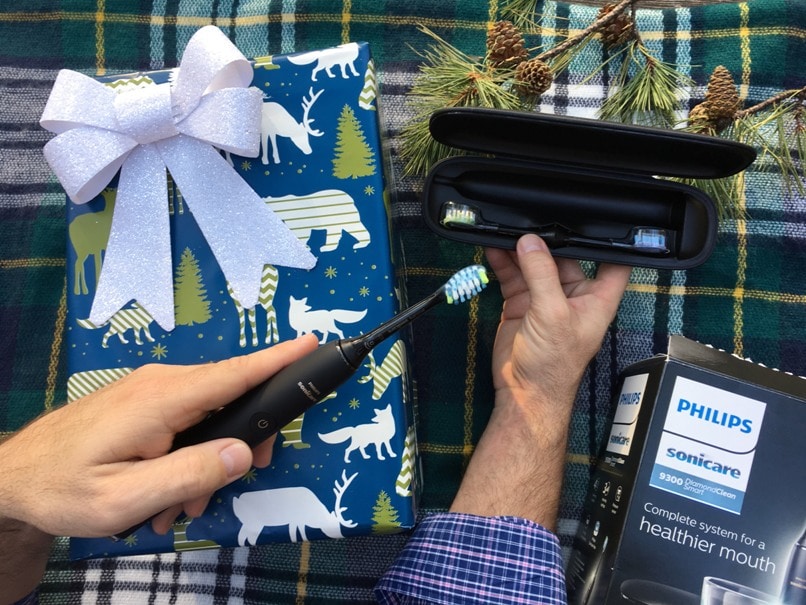 Sure it looks great, but what about performance? This is not an oral care system with all flash but no substance. In fact, it's Philips brand best ever toothbrush for complete oral care – your whole mouth, teeth, gums and tongue.
Beyond the aesthetic, it's the Smart Sensors and Bluetooth® wireless technology that are going to make your guy happy about this gift. He can connect the Sonicare toothbrush to Philips app and get personalized reports on cleaning performance, including missed spots and troubled areas to pay more attention to. There's four different high-performance brush heads to choose from nightly, too.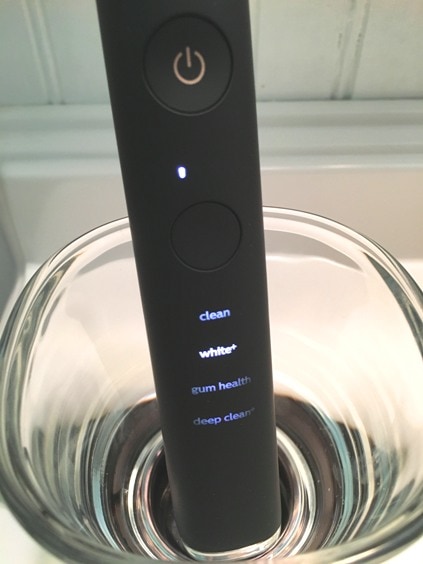 Tools. Technology and a Modern, sleek design. That's what makes the Sonicare DiamondClean toothbrush a guy-friendly gift.
Incentive To Walk
Getting in 10,000 steps a day can be difficult. Especially when you're working in an office environment all day. Get your guy off of the couch after dinner and sneak in some physical activity by hunting for the best Christmas tree light displays.
Looking at the best Christmas lights on houses in your neighborhood, or another community, allows both of you to get outdoors with fresh air and physical activity.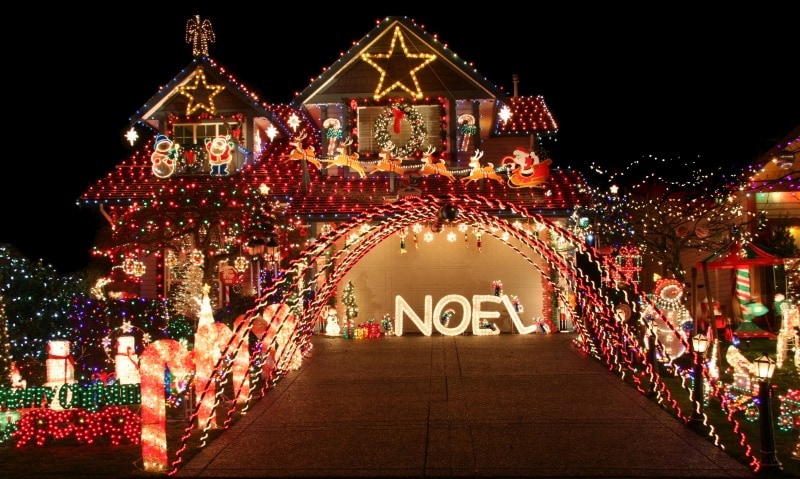 How do you make searching for Christmas tree light displays guy-friendly?
Search websites with national or regional listings of the best light displays. Here's one to try. Also, have him search your local news websites and newspapers, which often promote the best local displays. Make it a competition to see who can scout out the biggest and best lighting display each night or every weekend.
Embrace the Glow of Holiday Lights
When you're done walking around outside looking at the big light displays, bring some of that warm glow indoors, too.
Chances are, you're both so busy during the holidays that you're trying to burn the midnight oil, so to speak, to get everything done. Which means lit-up rooms full of bright lights until all hours of the night.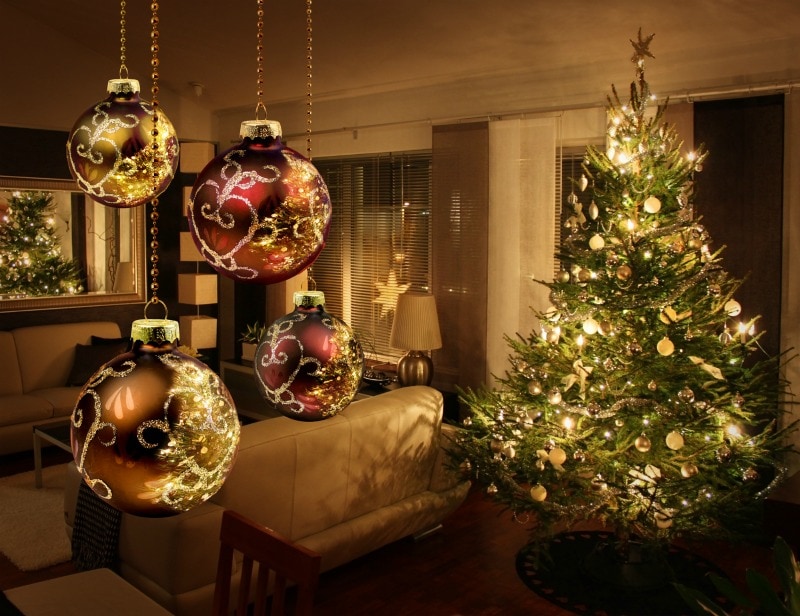 Those lights probably have a blue spectrum to them. Kind of like computer screens and phones. The problem with blue light (even if you don't consciously see it) is that it can keep you both up at night, which means less sleep in an already hectic season.
For both of you to sleep better, embrace the warm, cozy glow of holiday lighting. Turn off the overhead lights and lamps and instead spend the evening with the light from the Christmas tree, fireplace, and candles.
It's a softer light that won't mess with melatonin levels before bedtime. Using these alternate forms of light also creates a darker atmosphere, to encourage going to bed at an earlier time (more sleep equals less stress and drowsiness which makes it possible to get more work done the next day).
Dare I mention, it's also more romantic, too?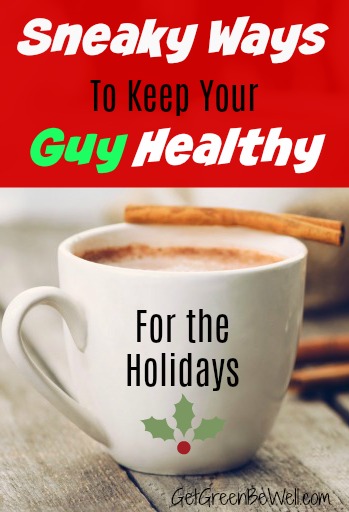 Make Anything a Contest
Competition, no matter what the challenge, is more likely to get your man's attention. Why not create a fun challenge between the two of you?
Think of a healthy challenge to meet during the holidays. Something such as:
Who can do the most sit-ups every day?
Who can keep their weight steady during the holidays?
Who can log in the most steps a week?
Then set a reward. Get creative to what matters most to you, such as:
Picking the Christmas cookie flavors
Whether or not to wear tacky Christmas sweaters to a holiday party
Which Christmas movie to watch (or not)
Getting a gift for yourself with no guilt during holiday sales
Who picks out Spring vacation destination
What other sneaky ways have you kept your guy healthy during the holidays? Share your ideas with us!