Want the taste of s'mores, but don't have a campfire nearby? No problem. This easy S'mores popcorn recipe is super easy to make. And uses better-for-you ingredients.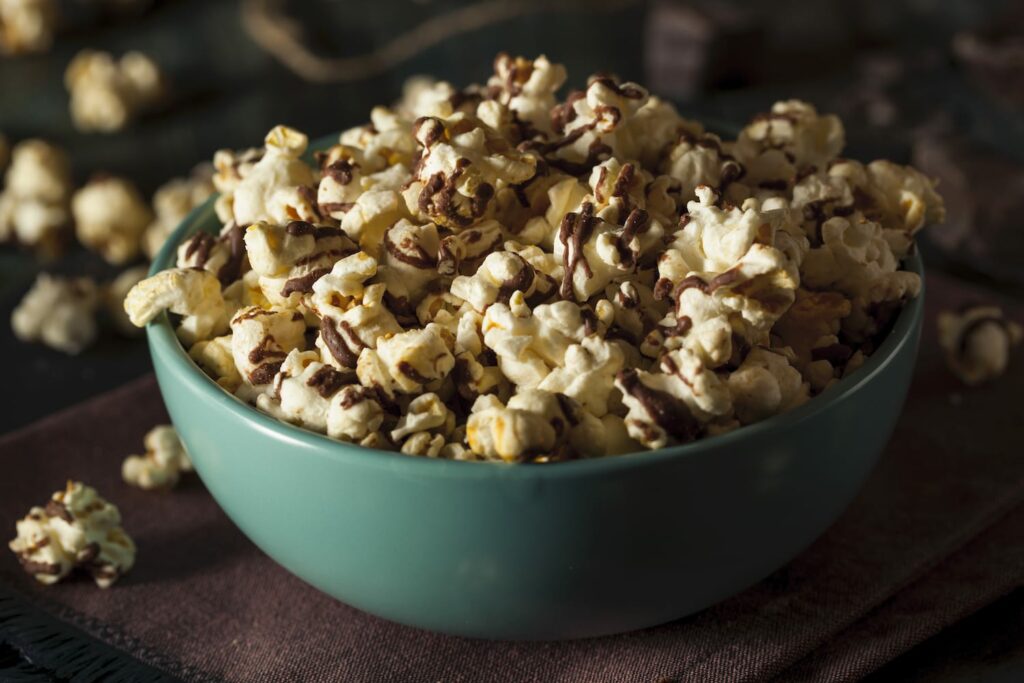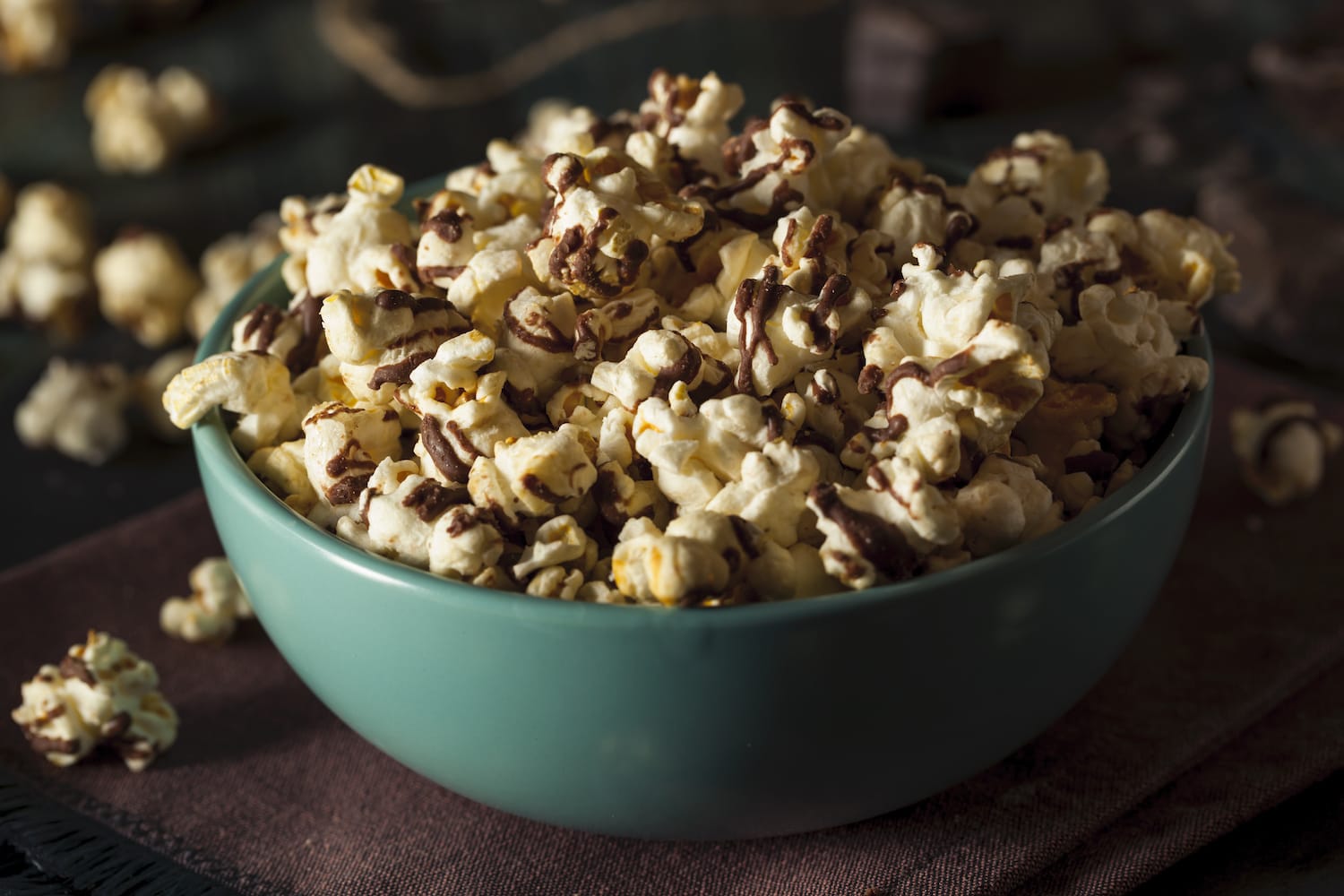 The secret is to grab a bag of Quinn Popcorn (or other organic popcorn). This No-GMO popcorn is easy to pop in the microwave, but the bag doesn't have nasty chemicals in it.
Then, add in a few ingredients. And, voila, you can replicate the classic taste of s'mores with this gourmet popcorn recipe!
P.S. Here's my favorite organic s'mores ingredients for the campfire treat.
Microwave S'mores Popcorn Recipe
Ingredients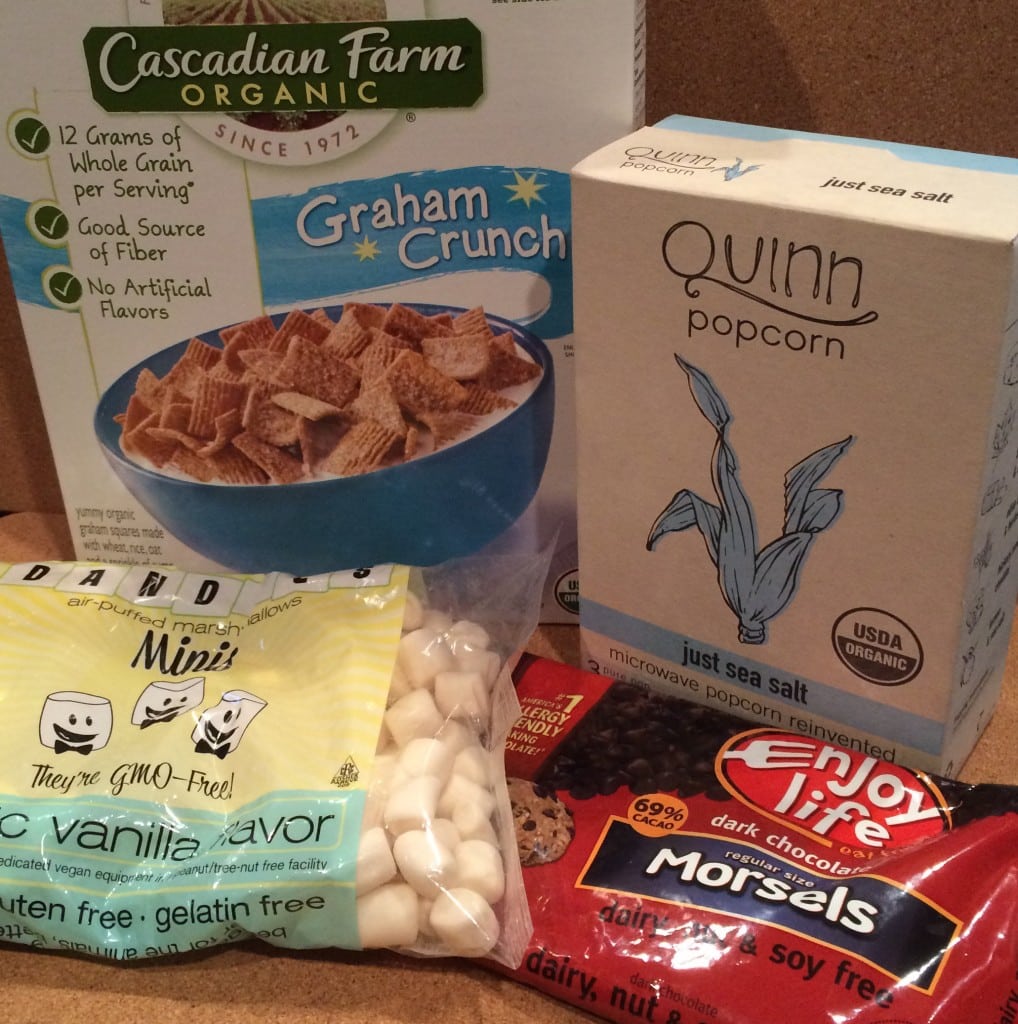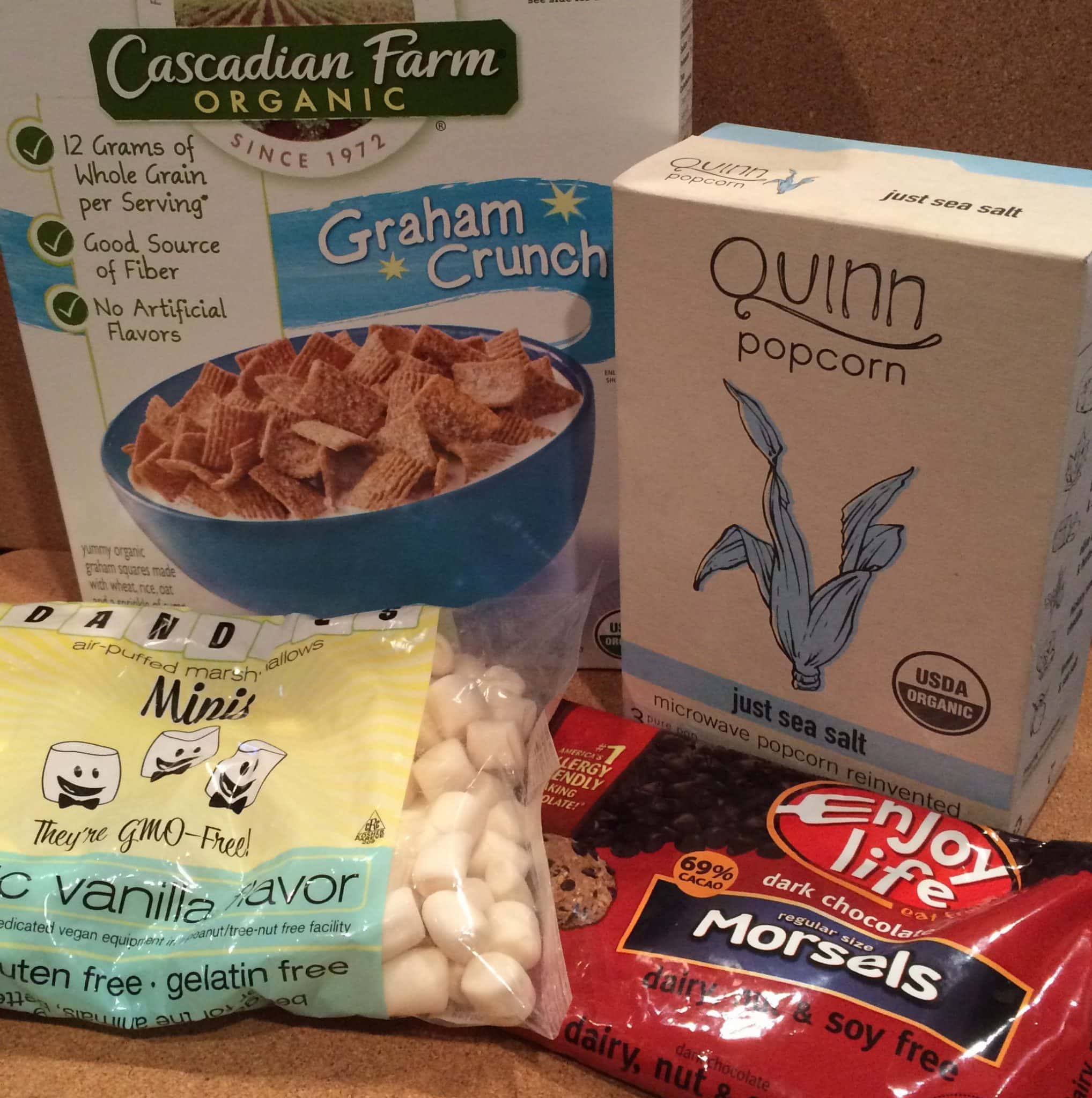 Directions
Measure out the graham cereal, chocolate chips and marshmallows before popping the popcorn.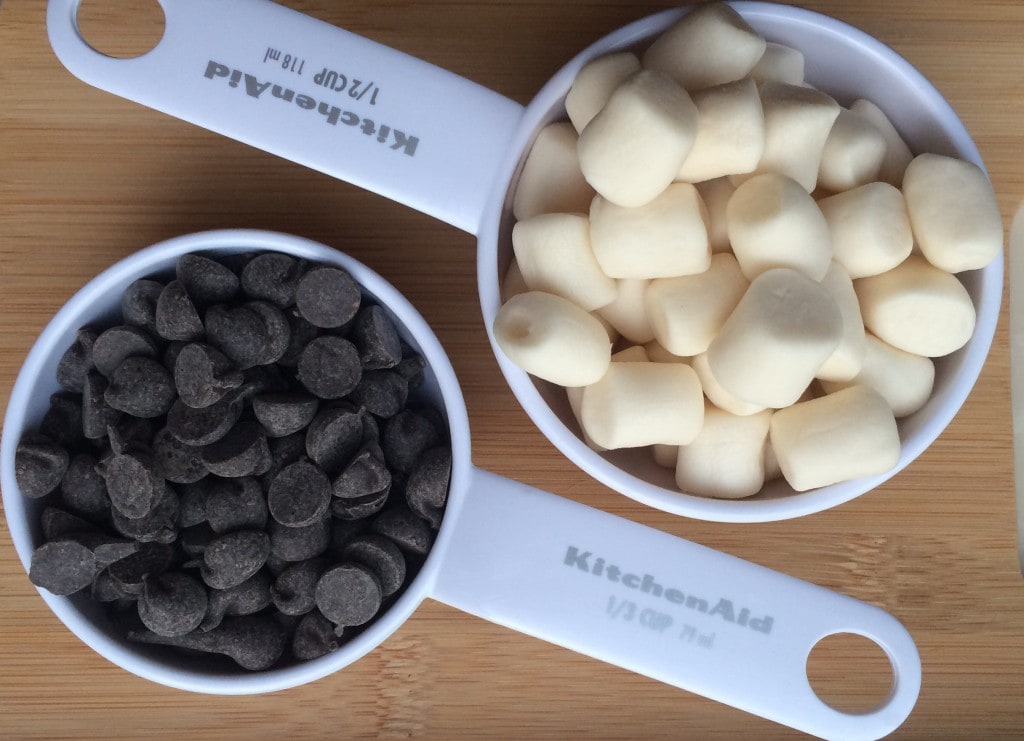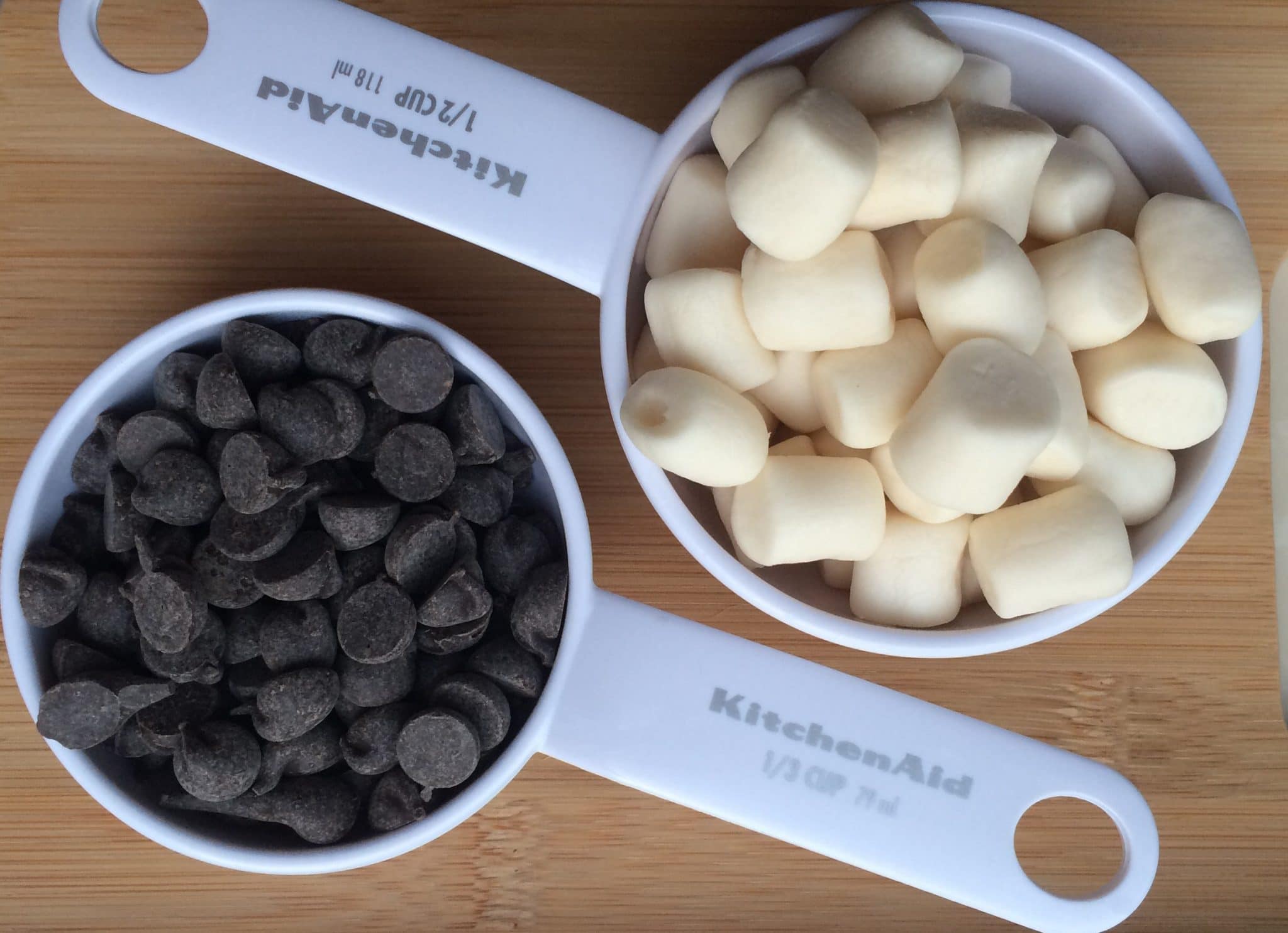 Pop one bag of Quinn Popcorn in the microwave according to the popping time for your microwave.
While the bag is still hot after popping, add in chocolate chips and marshmallows and shake vigorously.
Pour into a bowl, add graham cereal, and mix.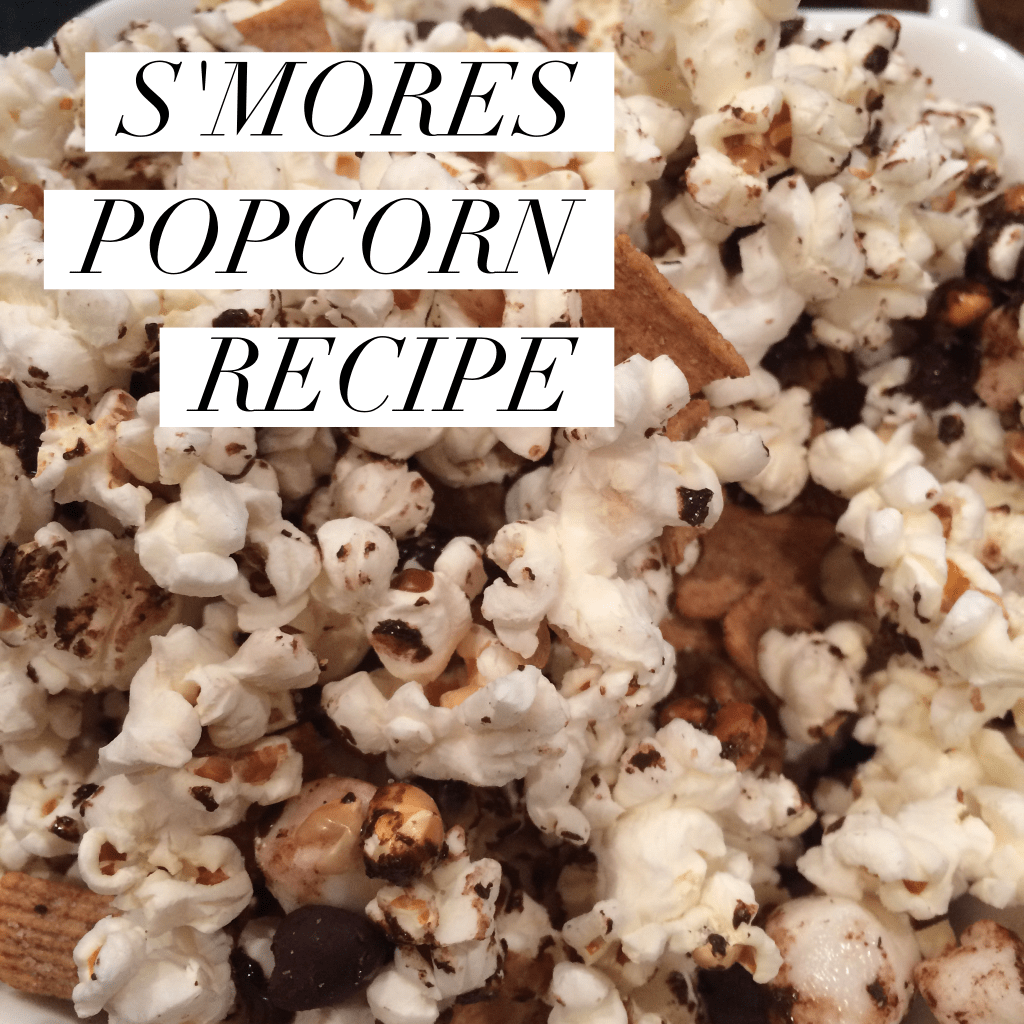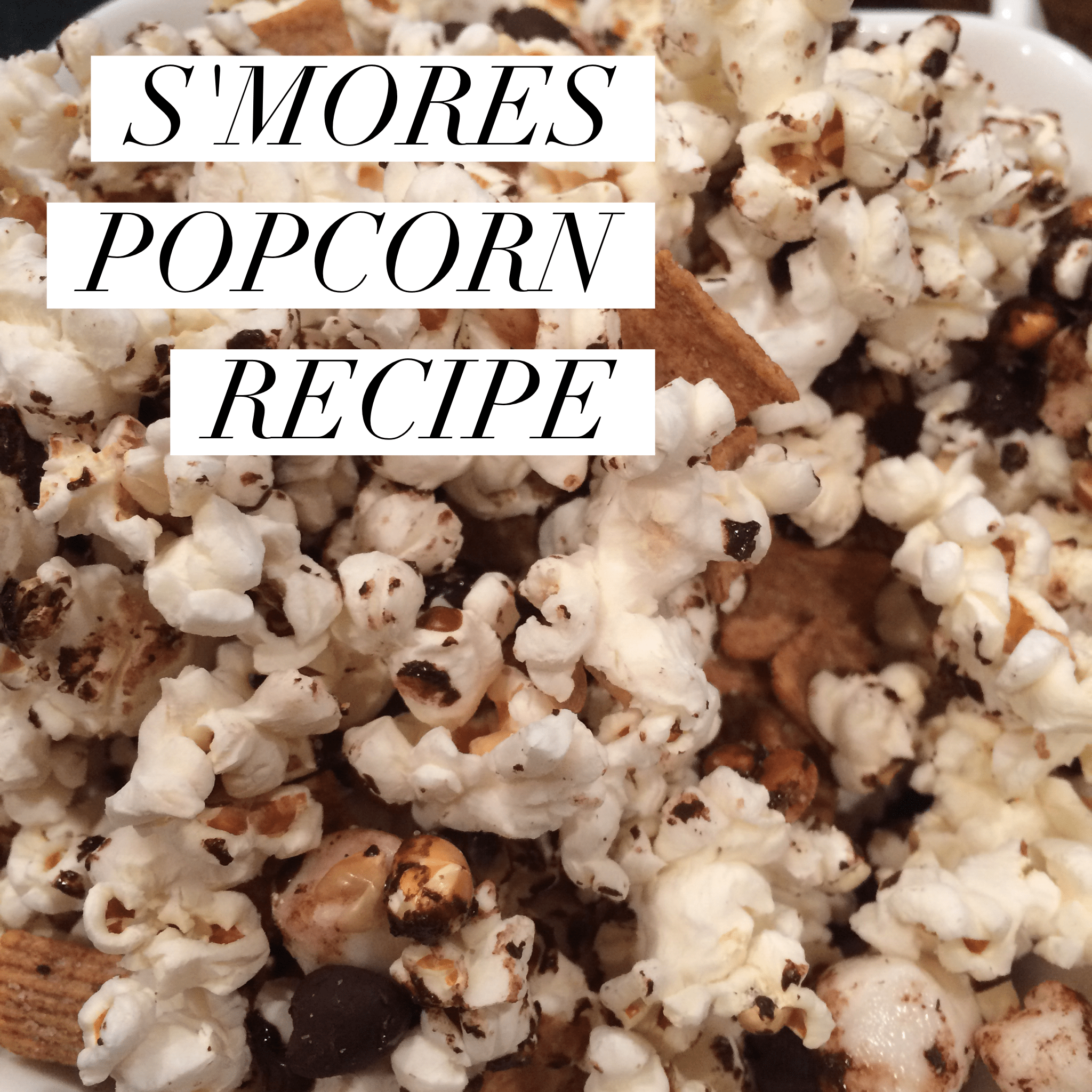 *Note: We really enjoyed the flavor of this recipe. Please be careful of the unpopped kernels that are common in microwave popcorn bags. We found that they got mixed in with the melted chocolate and were hard to chew on. So if you could quickly separate the kernels from the popped popcorn before it cools off too much, that would be best.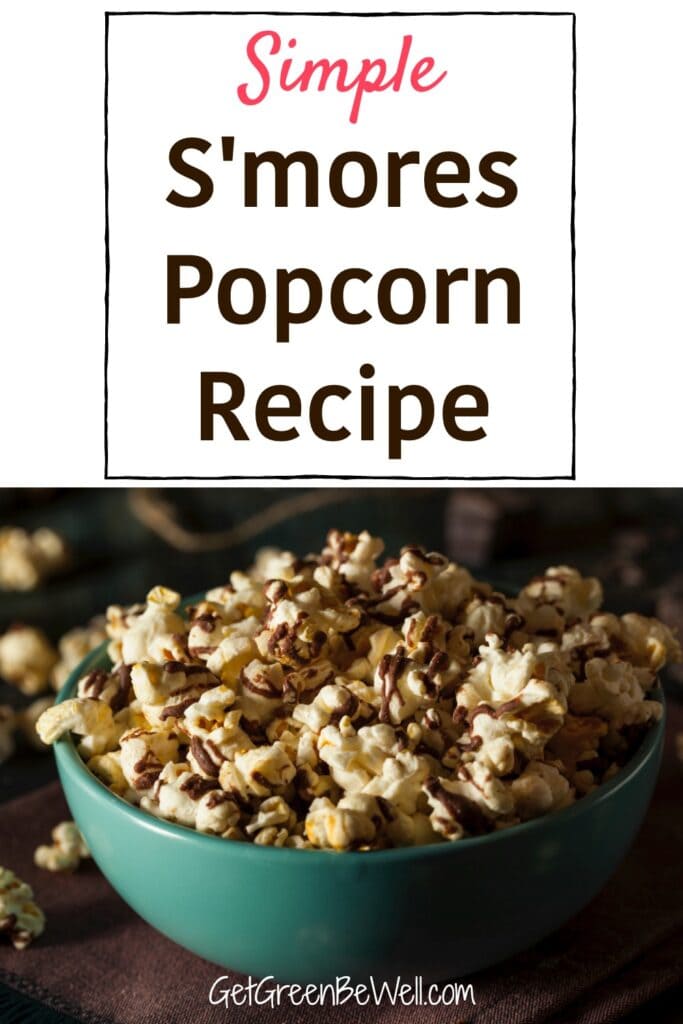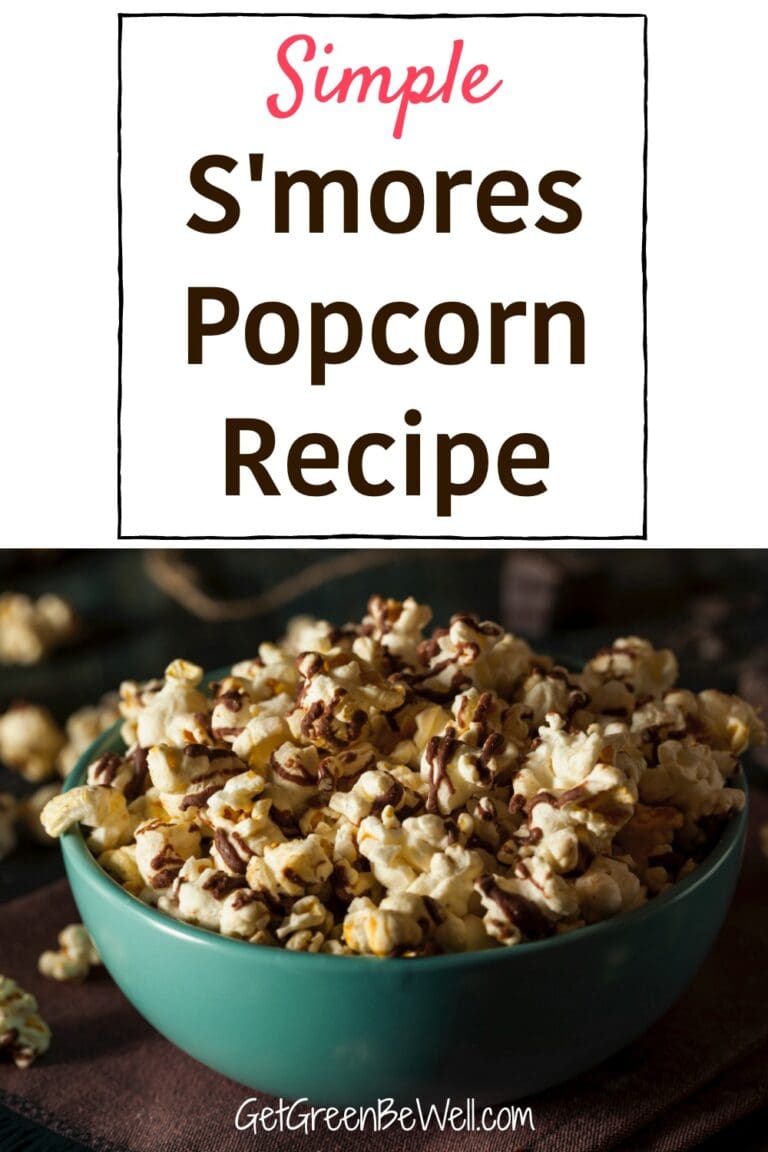 Want more yummy recipes?