I know I should take probiotics more often – like every day. I KNOW that… Yet, I hate taking pills. Actually, I just hate taking capsules. And most probiotics are found in capsule form. Which is kind of a problem for adding more probiotics to your diet every day, huh?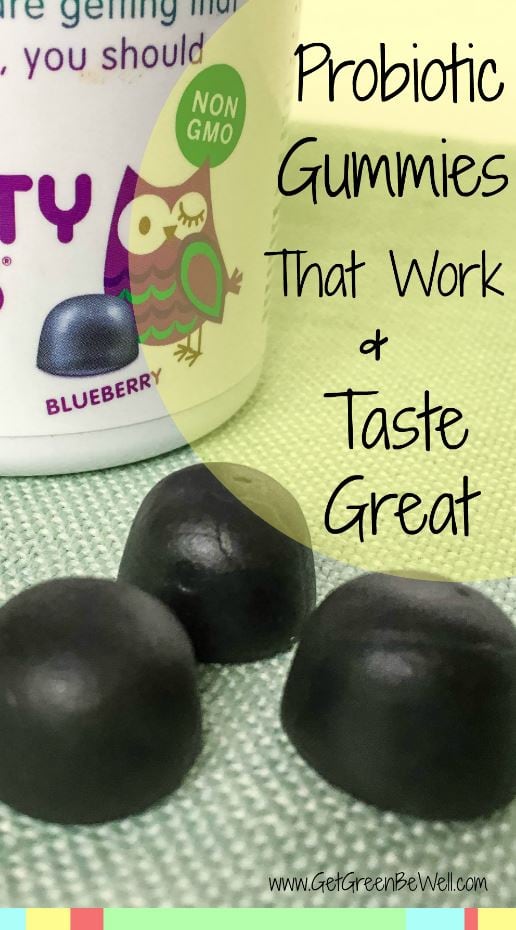 I NEED a way to get more good stuff in my gut in a form that I will actually be willing to take – and enjoy it.
That's a key factor, too. Enjoyment. I'm tired of people feeling they have to suffer every day and force down things that they hate in the guise of being healthy. Why be miserable just for the chance of being healthy?
So when SmartyPants asked if I'd like to review their Adult Probiotic Complete, I happily said yes. They are sponsoring this blog post, which I think is awesome!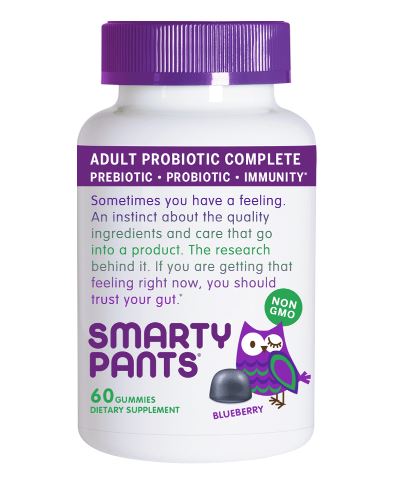 These Non-GMO, no junk gummies are full of potent probiotics in a form that I enjoy taking – and enjoy the taste.
Yes, that's right! I actually like the taste of these probiotic gummies. The blueberry flavor is true and doesn't taste weird or chemical-like. Maybe that's because it's actual blueberry flavor. Duh.
(Don't like blueberry? There's Lemon Crème, too!)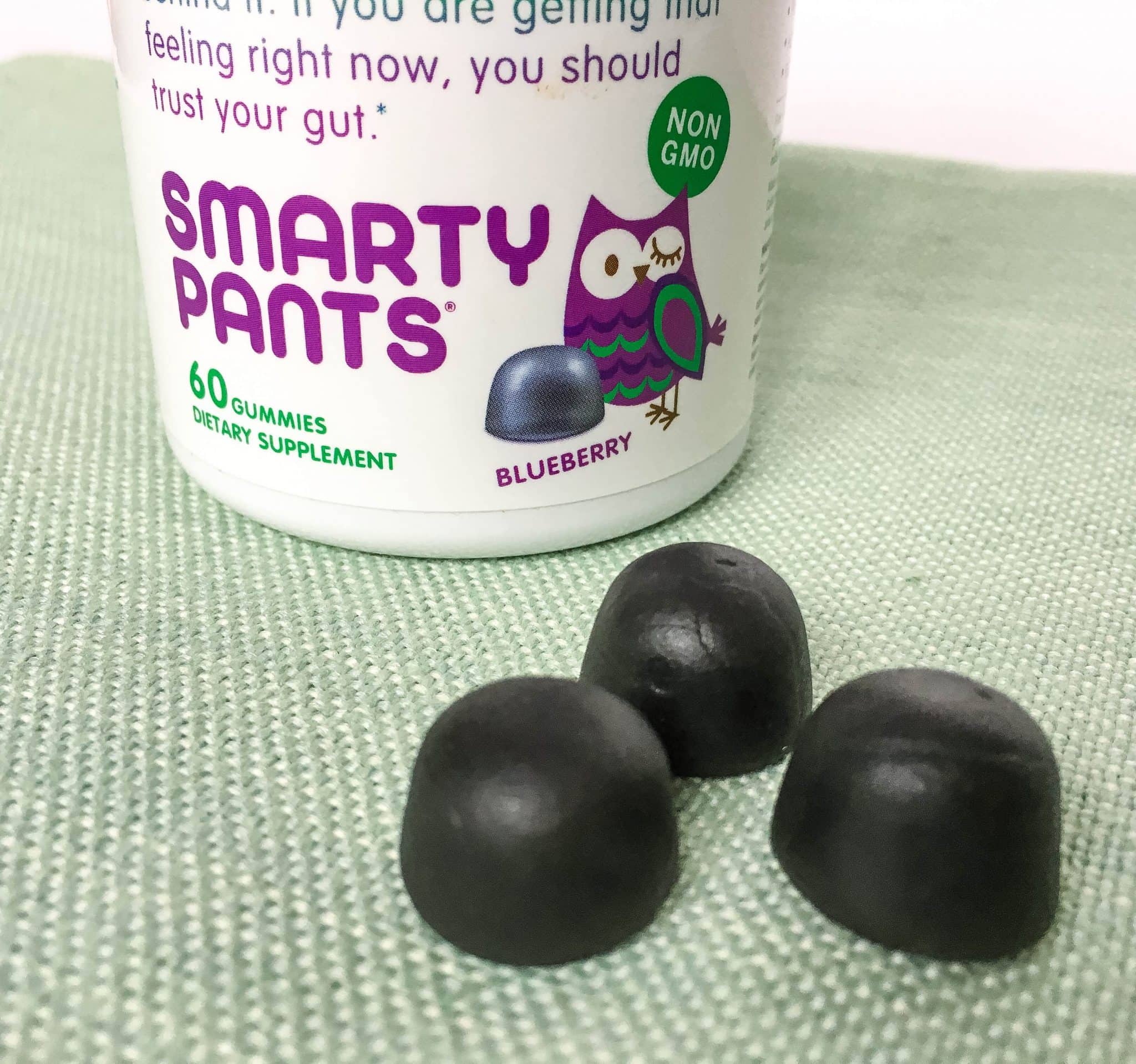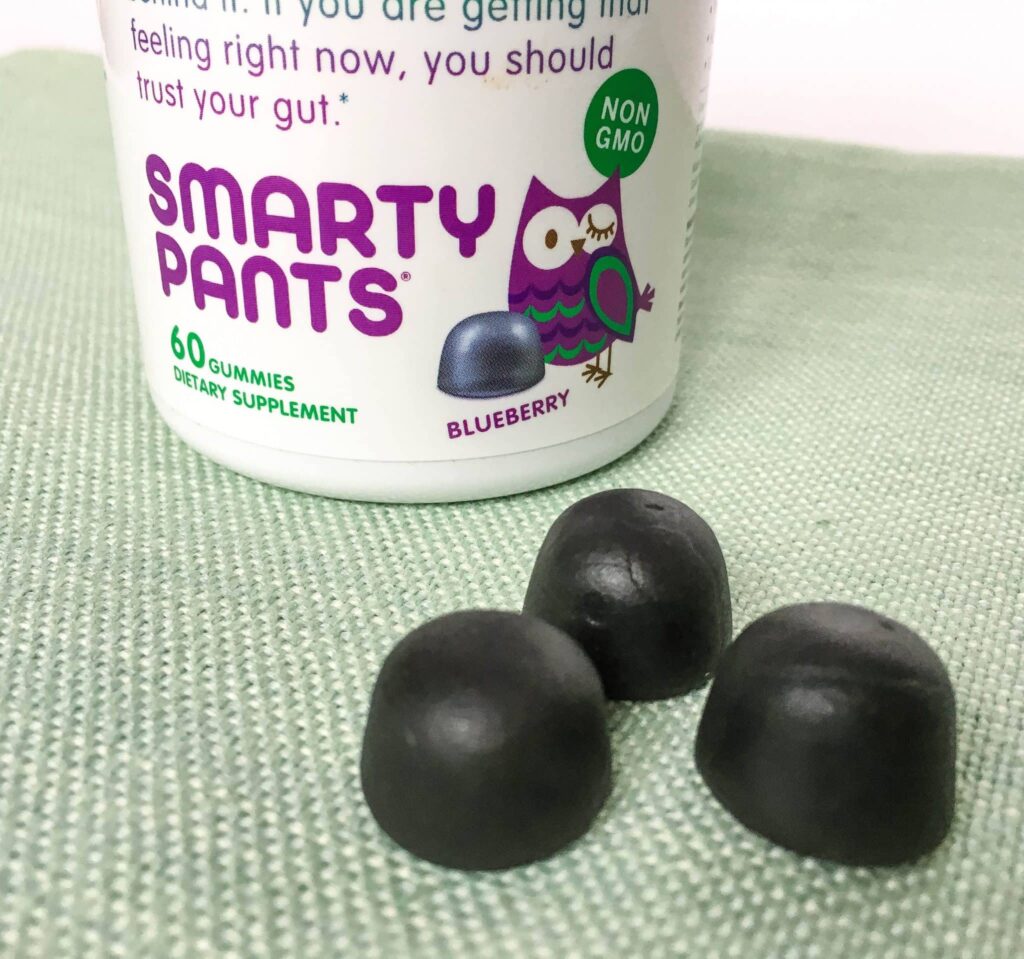 What's so special about SmartyPants Adult Probiotic Complete? Well, first of all, it's the combination of probiotics + Wellmune® prebiotic immune support. So you're getting way more than just probiotics, folks.
What's a prebiotic – and why should you care about getting it? Prebiotic plant fibers act as a food source for the probiotics in your supplements and your gut. So if there is food for probiotics to grow (probiotics are beneficial bacteria that you should embrace, not be scared of), then you'll have more probiotic action in your digestive tract. That could potentially mean a strengthened immune system, better digestion, and other benefits of probiotics.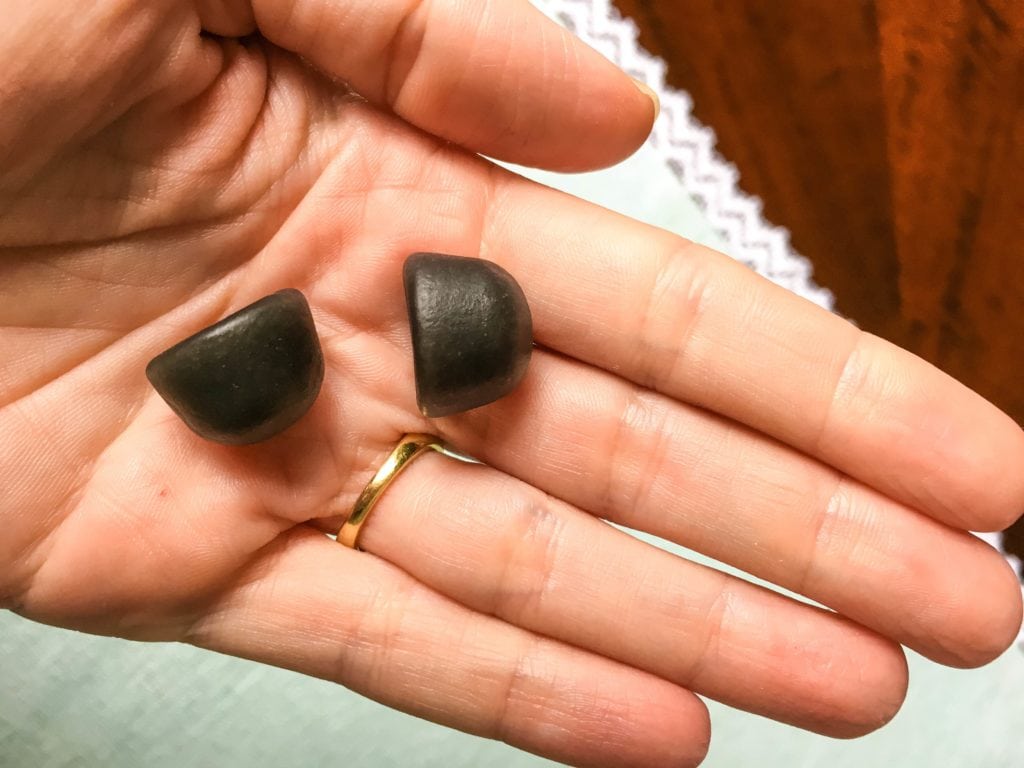 Each serving – just two gummies – boosts your body with 7 billion CFU's (that means Colony Forming Units. Yeah, I had to look that one up!). I like as many billions as possible, though, so there are many days when I have more than just two gummies.
Just because you take probiotics doesn't actually mean that they are working. Did you know that?!?
It's true. The probiotics have got to survive long enough to get to your gut where they'll do their thing.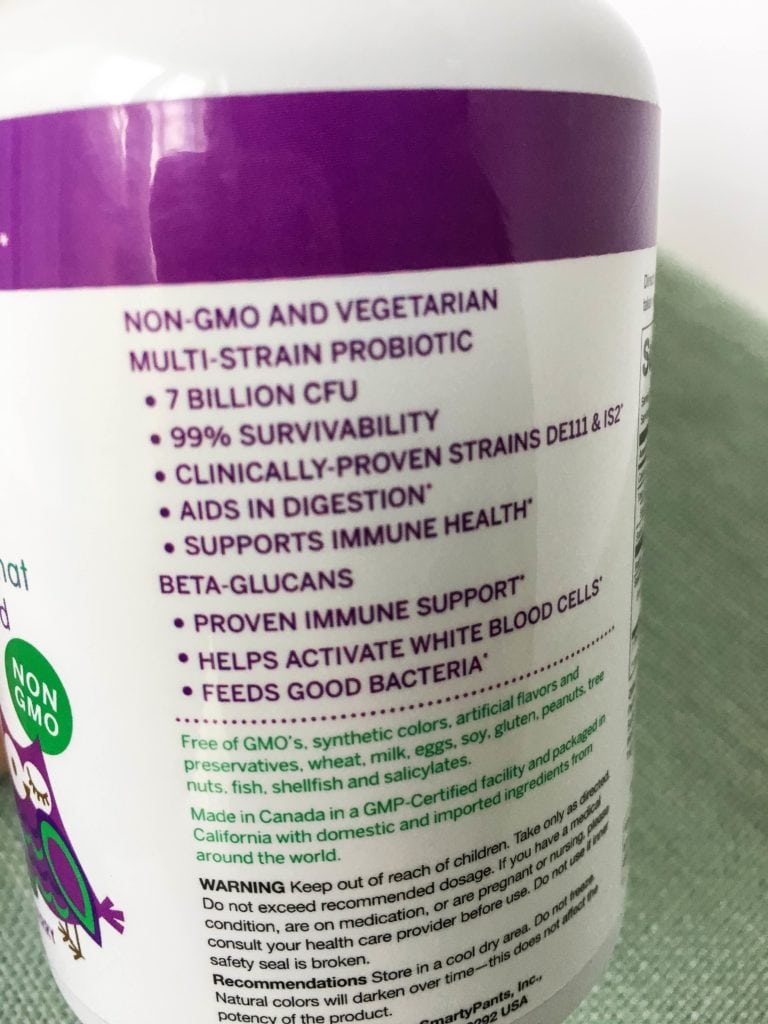 SmartyPants Adult Probiotic Complete has a proven 99% survival rate from stomach acid, which can kill your probiotics before they ever work. The multi-strain spore form – sounds creepy but it's a good thing! – can maneuver through stomach acid to become the superhero in your large intestine, where they set up shop and start growing and multiplying.
You might be thinking, this sounds too good to be true. How healthy can gummy vitamins be?
Trust me, I had the same concern. And before I agreed to accept a free bottle for review, I wanted to make sure that it was something that I'd be agreeable to putting in my body.
After looking at the SmartyPants website, though, I was more at ease in adding these Adult Probiotic Complete gummies into my daily diet. Especially when I realized the ingredients in SmartyPants are:
• Vegetarian
• No Synthetic Colors
• No Artificial Sweeteners
• No Artificial Flavors
• No Artificial Preservatives
• No High Fructose Corn Syrup
• No GMOs
• No Gluten
• No Tree Nuts
• No Peanuts
• No Dairy
Yes, these gummies have sugar. A small amount. The sweeteners are made with organic and Fair Trade ingredients.
I have found that snacking on the probiotic gummies actually calms my sugar cravings – because it's a small yummy treat that I can chew, and yet it feels like an indulgence. So if I don't reach for sugary snack anymore when a sugar craving comes on – and instead reach for a yummy blueberry probiotic-filled gummy – I think I'm doing much better than my previous routine.
For every bottle sold, SmartyPants makes a one-for-one nutrient grant to Vitamin Angels. Each grant provides a child in need with life changing vitamin A supplementation for one year. So far, they've helped over 2 million children, with the hope to make 10 million grants by 2018!