Thank you to Castrol for sponsoring this post.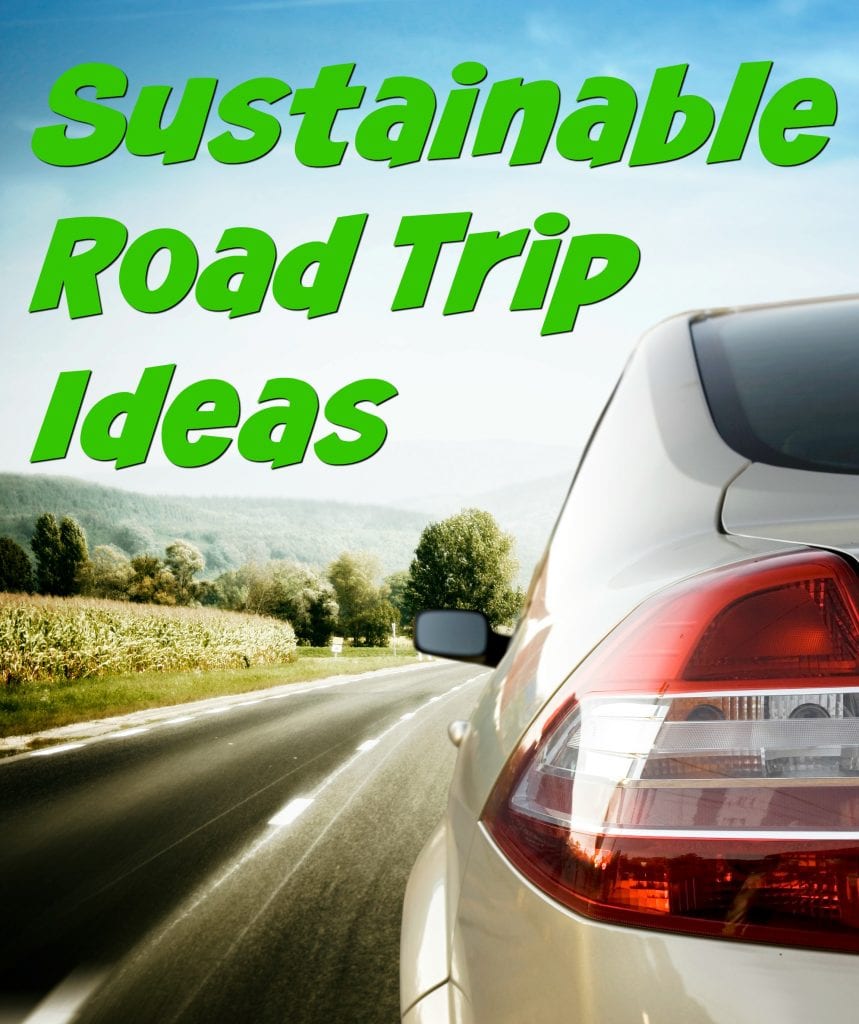 If you've been following my story for a while, you know I've got a serious case of wanderlust! We've been traveling the country in an RV for the past year. And before we gave up our home last year, I was traveling extensively for over two decades.
So I know a few things about road trips. And sustainable road trip ideas.
We've just moved out of the RV, but we're still traveling. Lately, I like traveling by car so much more than flying. I'm in control of where I go and when. It's more affordable. I can avoid weather issues if I need too. And I'm in control of my comfort levels (no one kicking the back of my seat as I'm sandwiched into an airplane).
Need I mention that I LOVE not having to pack everything in one small carry-on bag and then pray that it fits into the overhead bin?
Okay, so you understand that I love the flexibility and freedom of road trips. I also like to find ways to make road trips more sustainable. Here's how I do it (and how you can, too!):
Drive a hybrid vehicle I drive a Toyota Prius. I love the hybrid technology which gives me awesome gas mileage. Maybe you don't already own a hybrid. That's okay! If you are renting a car for your road trip, request a hybrid car if possible through your rental car company.
Don't Speed I understand. You want to get there as soon as possible. But the faster you go, the lower gas mileage you will get. The U.S. Department of Energy suggests that for every 5 mph over 50 mph that you drive, you'll get less gas mileage. It's actually like spending an extra $0.18 per gallon for gas.
Use Plant-Based Oil Castrol gave me some Castrol® EDGE® BIO-SYNTHETIC advanced full synthetic motor oil to try. It is 25% plant based, endorsed by the USDA, certified carbon neutral AND has Fluid Titanium technology, so you don't have to choose between maximizing your car's performance and sustainable living*.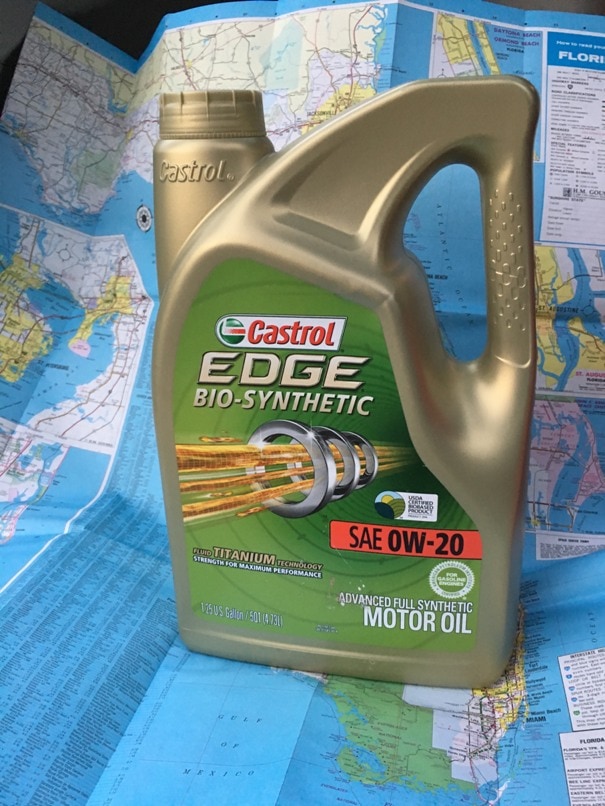 Hot tip: It's only available on Amazon.com
Don't Drive with TOO Much Weight Sure, I do over pack clothing when I'm taking a road trip compared to flying. However, I'm still mindful of all of the weight that is in my vehicle when taking a road trip because it reduces gas mileage. For instance, don't take a road trip when your trunk is full of sporting equipment or items to donate at the thrift store. Empty out what you don't need during your travels and leave it in your garage.
Use Cruise Control It keeps your speed steady, which means that you won't be using more gas by accelerating and then braking.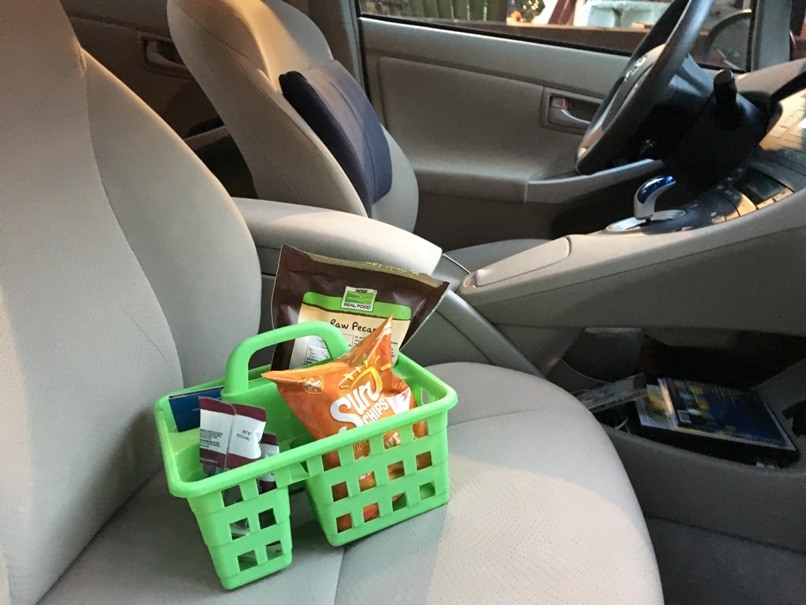 Pack Your Own Snacks Have you ever tried to find healthy food at a gas station? I'm not saying it can't be done, but the selection will probably be limited and/or the prices will be high. Be sure to pack a selection of better-for-you snacks. Consider packing your own meals, too. Keep them chilled in a portable cooler.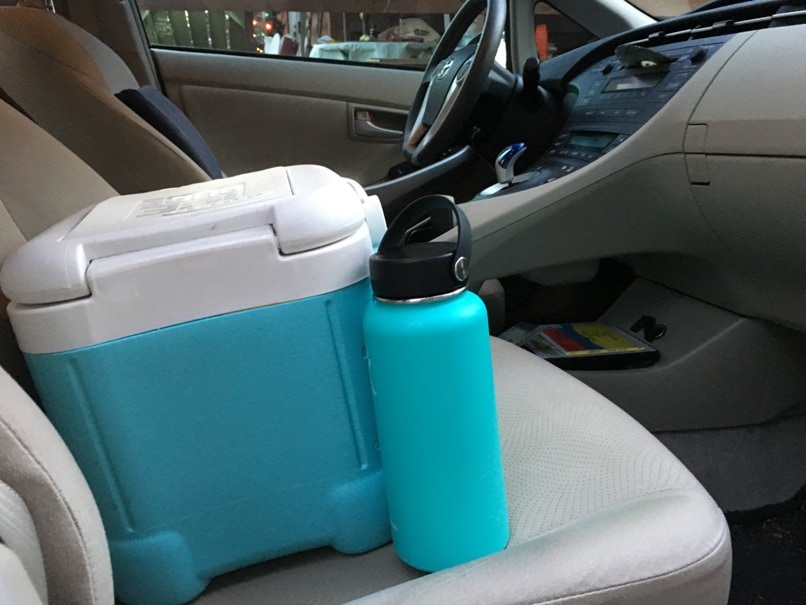 Use Reusable Water Bottles Don't waste money on buying plastic water bottles when you stop for a stretch. Get some insulated reusable water bottles and you can bring cold drinks (the ice will last for hours!) or hot drinks, like coffee or hot chocolate.
*Please refer to your car owner's manual to ensure proper oil vis-grade and specification
Check Out Our Other Articles: