Farmhouse storage ideas are the perfect way to finally get clutter under control with vintage style.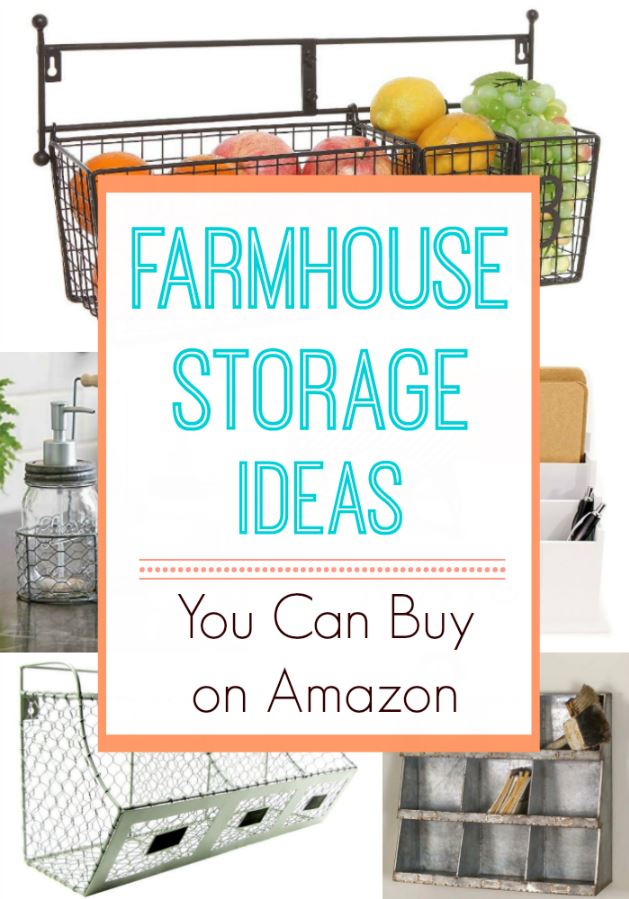 Yes, we all want to be organized, but plastic storage containers aren't the prettiest storage solution. Plus, they are PLASTIC!
Add a pop of style to your home – and get organized as a bonus – when you buy these rustic farmhouse storage ideas on Amazon.
Inspired by the rustic farmhouse chic décor of the popular show Fixer Upper, as well as centuries of smart living hacks from our ancestors, these farmhouse inspired storage options are practical, functional, work great, and use old-fashioned materials such as metal and wood, which are more sustainable and healthier for your environment.
P.S. Spring cleaning and organizing? Check out our helpful tips on Best Ways to Deodorize a Closet Naturally.
So, are you ready to add farmhouse storage ideas to your home right now? Click on these to see how easy it is to add some farmhouse décor to your house today.
Farmhouse Storage Ideas
A Rustic Chicken Wire Basket that hangs on the wall pretty much can fix any storage solution you need. Roll up towels, store magazines or paper, hold fresh fruit or snack bags, etc.
---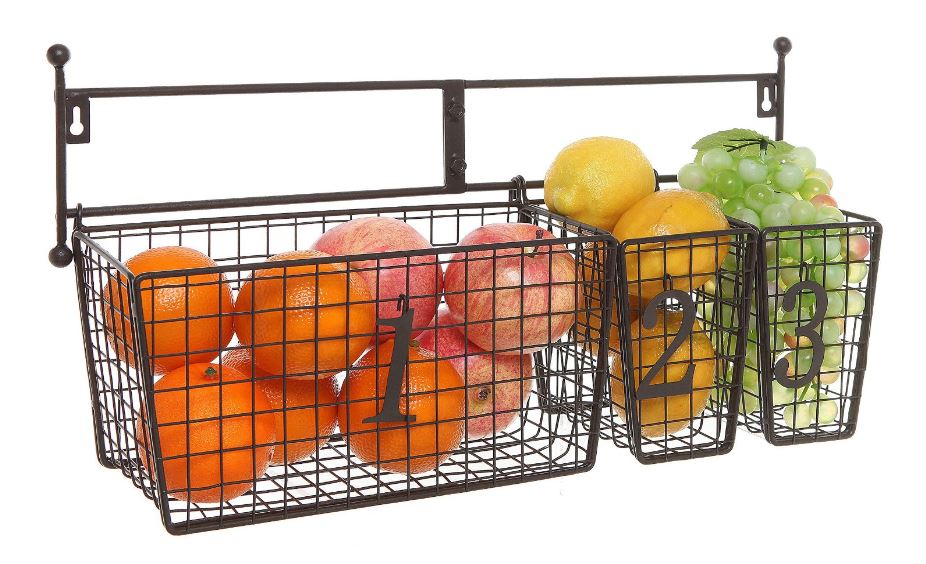 This Wall Mounted Wire Storage Baskets with Numbers is perfect for the kitchen or play room! Those numbers are ideal for farmhouse vintage décor and style.
---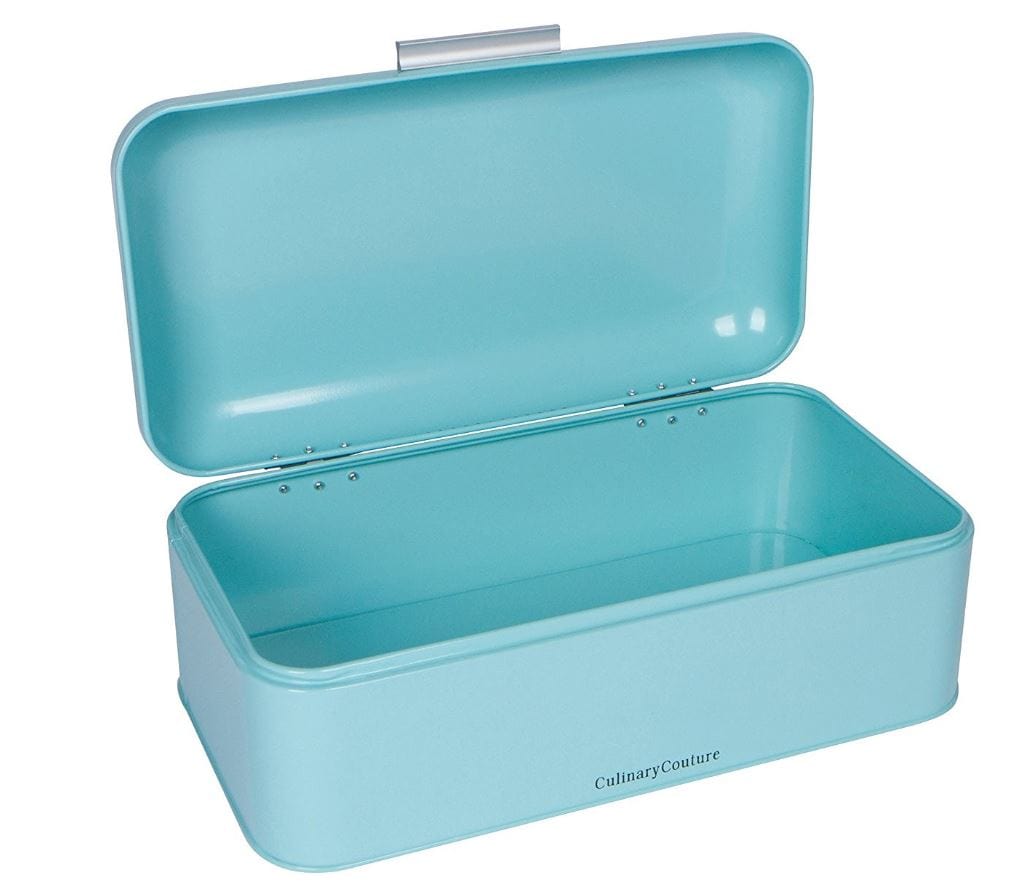 Stainless Steel Aqua Bread Box makes my heart swoon! I LOVE the pop of color without sacrificing farmhouse style.
---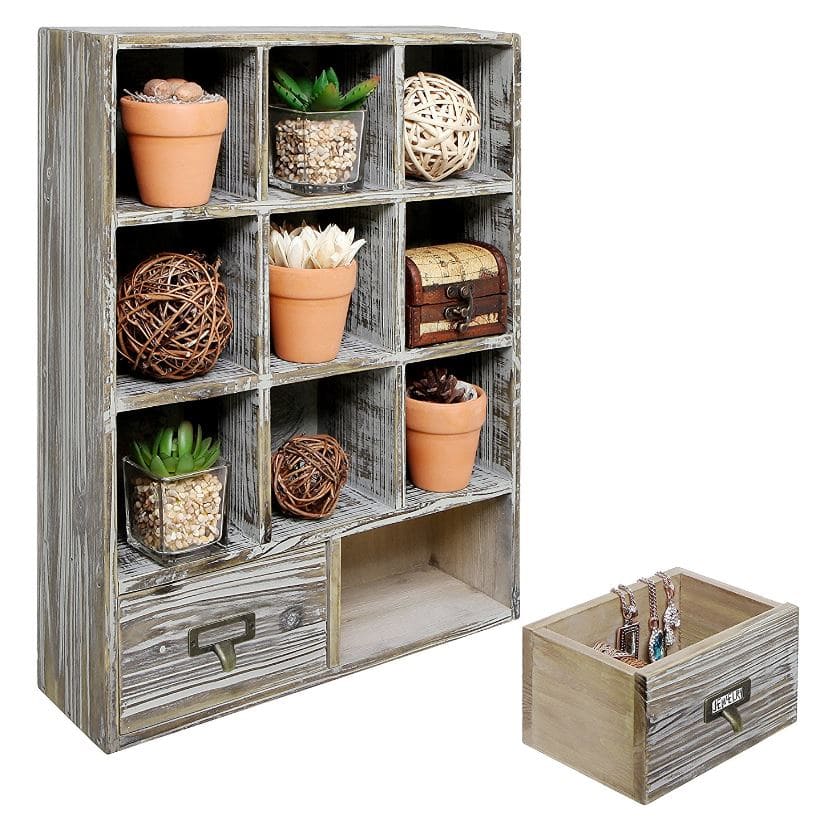 Farmhouse Wood Shadow Box with Drawers lets you display your treasures – or store your jewelry – with rustic vintage style.
---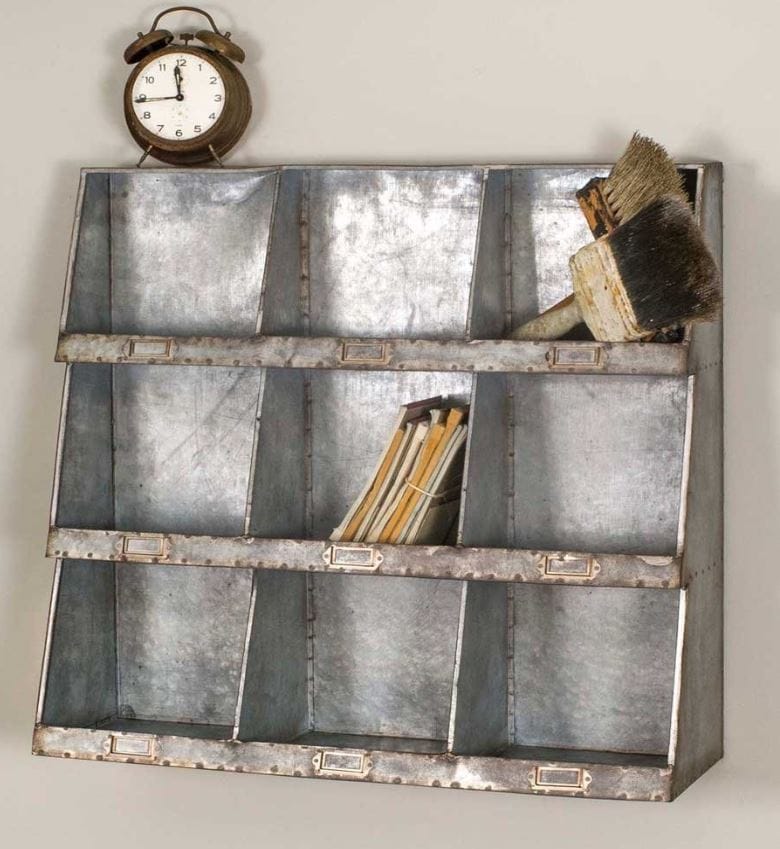 Vintage Farmhouse Galvanized Metal Cubby Holders keeps keys, remotes, spices or other small objects that tend to get lost safely organized.
---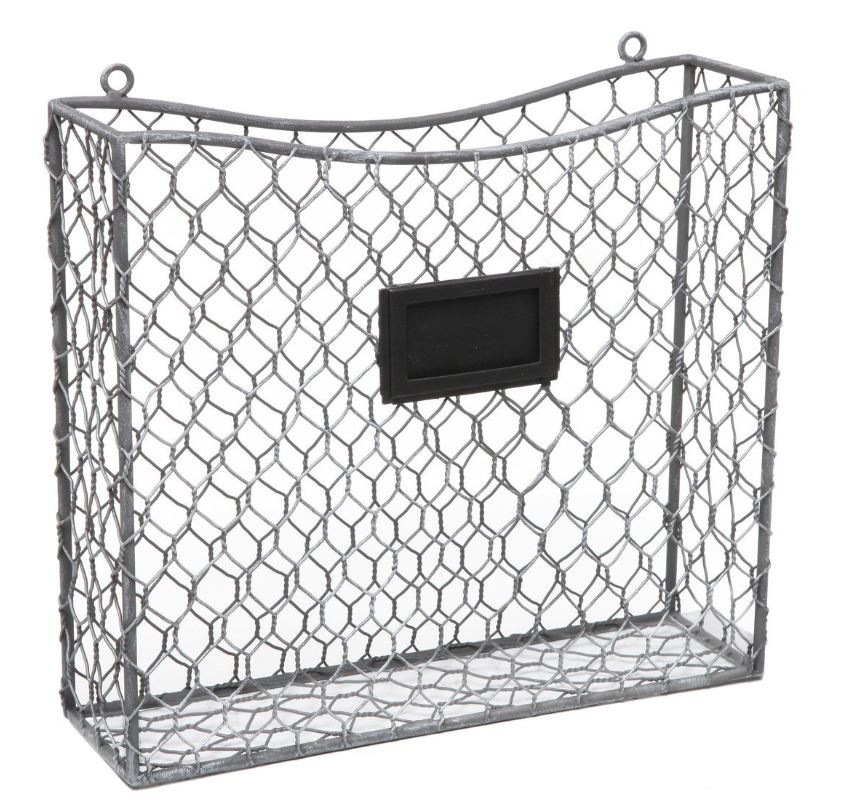 Farmhouse Vintage Chicken Wire Wall Hanger will store mail, magazines, school work, coupons, etc.
---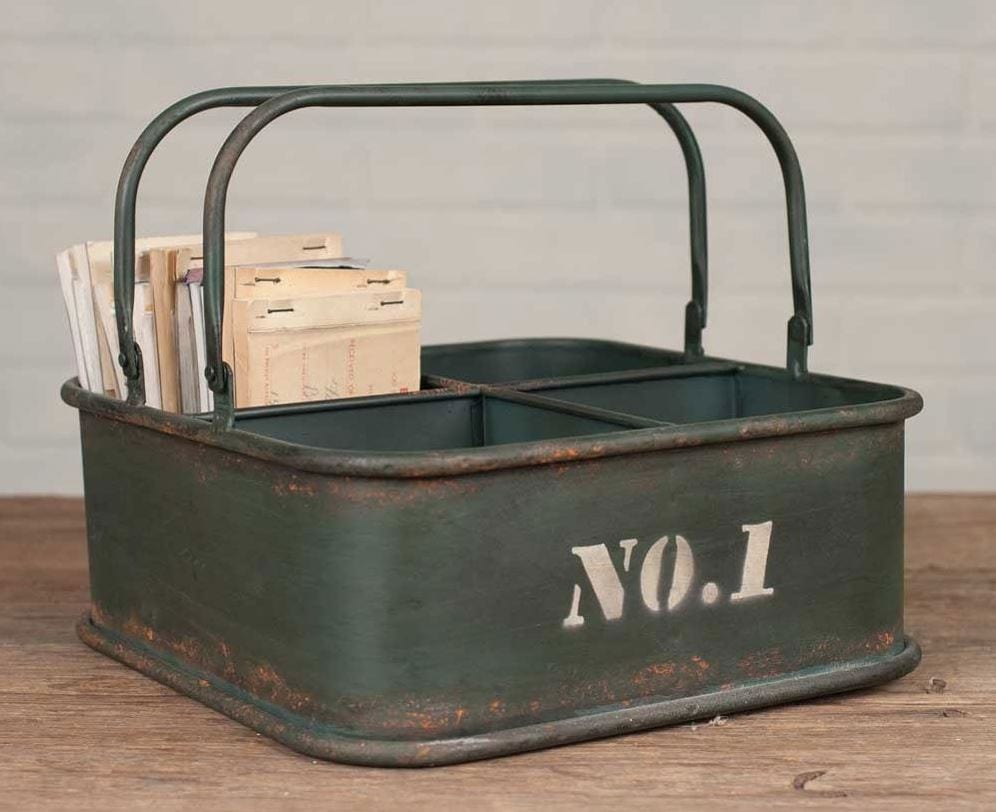 This vintage looking Metal Storage Bin pretty much screams Farmhouse Rustic Chic.
---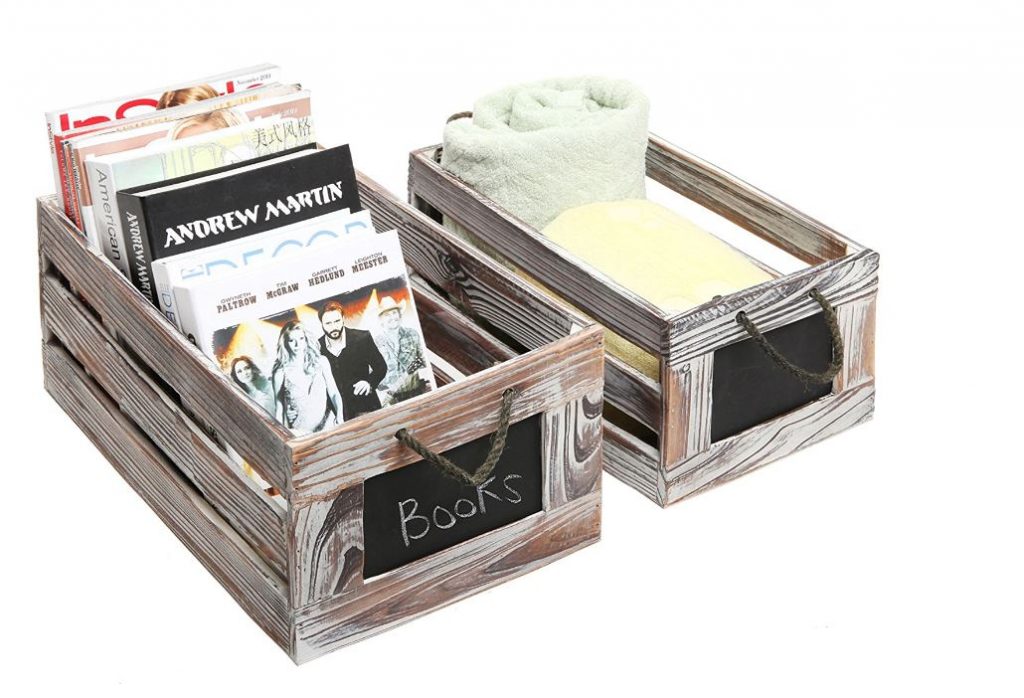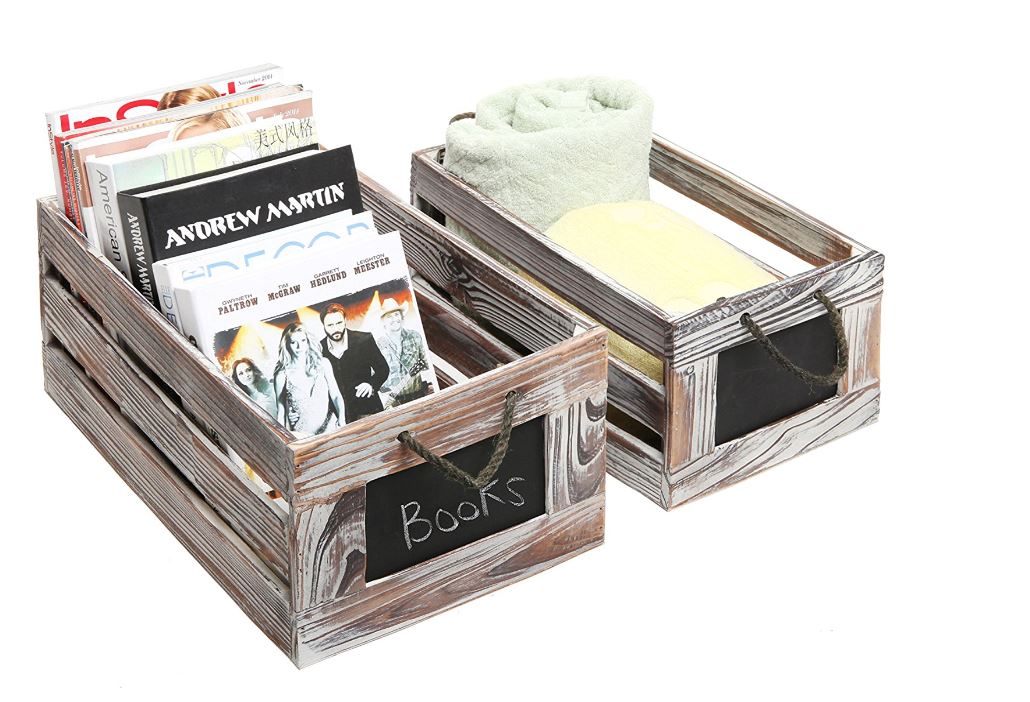 Put these rustic farmhouse Wooden Storage Crates with Chalkboard Labels everywhere in your home. Under the bed, in closets, by the living room sofa, store toys in the playroom, gather the pets toys in one, etc. The more you buy, the more organized you will be!
---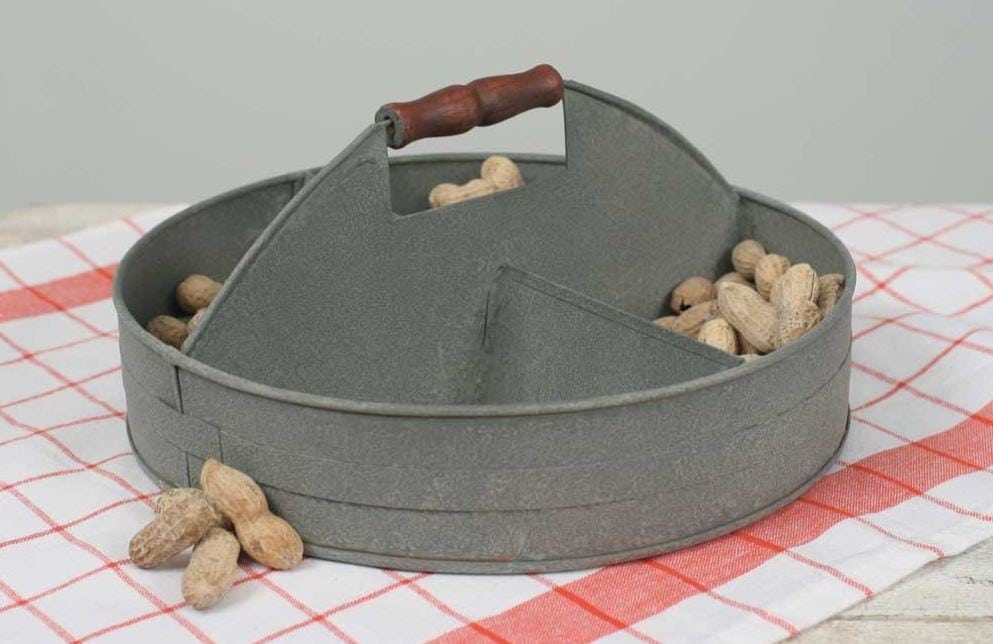 Keep healthy snacks on hand (or repurpose with your own idea) with this farmhouse vintage Stainless Steel Divided Tray with Wooden Handle.
---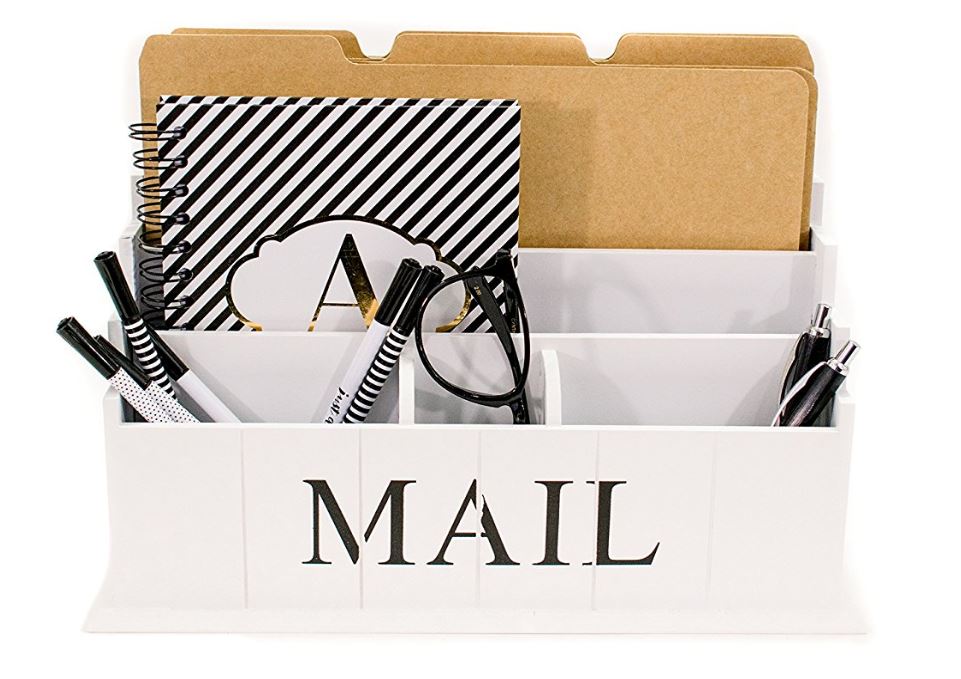 FINALLY get a handle on your mail with this Farmhouse Wooden Mail Organizer.
---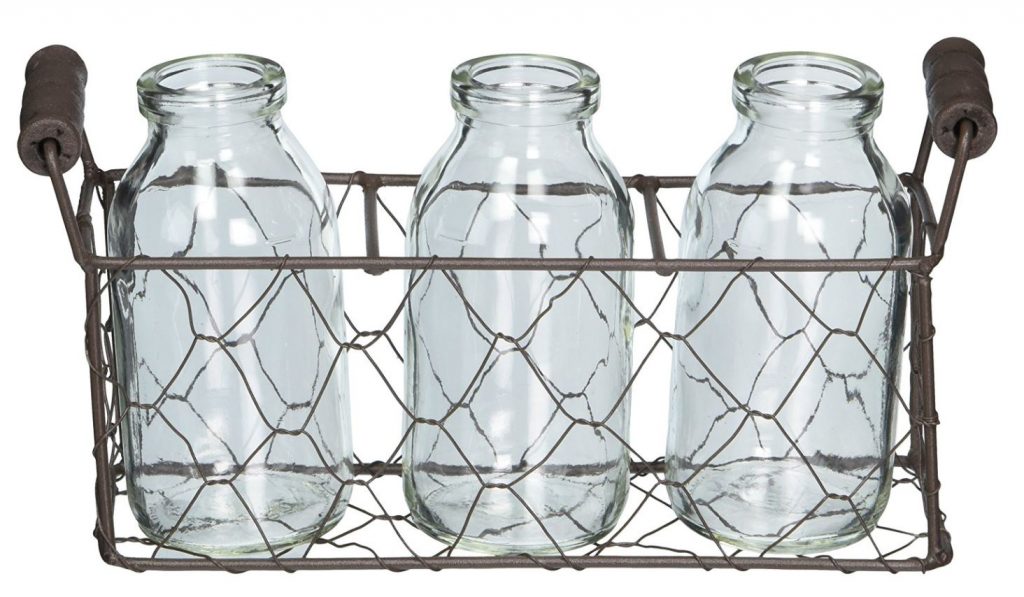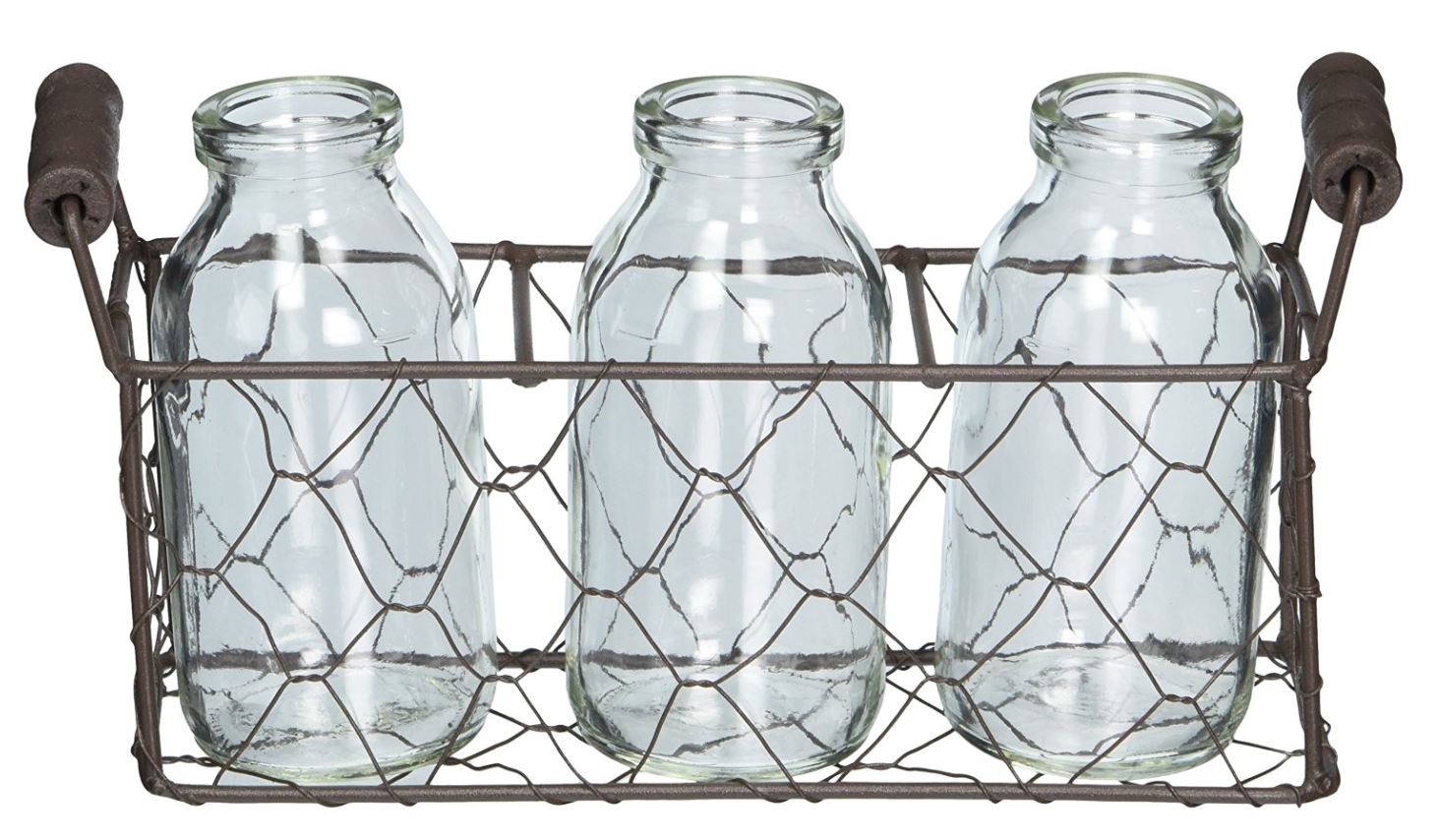 This collection of farmhouse inspired Glass Milk Bottles in a Chicken Wire Mesh Basket can store makeup brushes, toothbrushes, cut flowers, etc.
---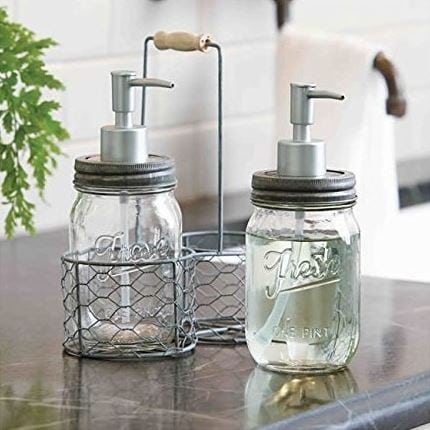 Clean up the plastic packaging clutter on your countertops with these cute Farmhouse Soap Dispensers in a Chicken Wire Basket. Say goodbye to plastic bottles and make your dish or hand soap more attractive to use.
---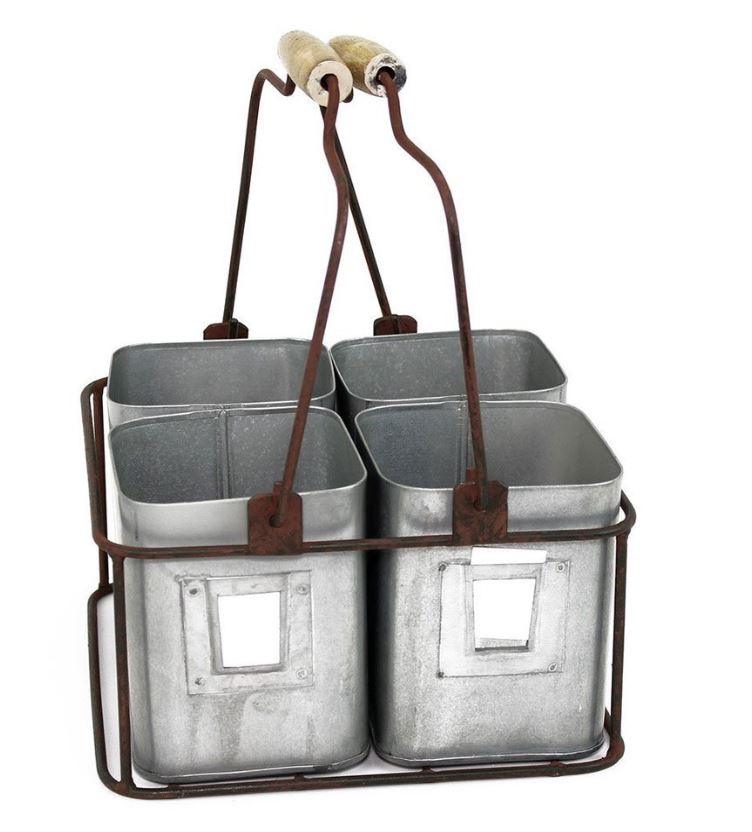 Use these farmhouse Vintage Tin Organizers depending on what you need. Store mail, art supplies, cut flowers, spices, flatware, craft supplies, etc.