Here are the websites and products that I love and recommend.
---
Blogger Resources
I know a lot of you wonder about blogger resources for a profitable blog, specifically the companies and products that I use for blogging. Here's the list! I recommend these blogger products and websites for a successful blog, after trying them out and using them on my own blog for more than 10 years.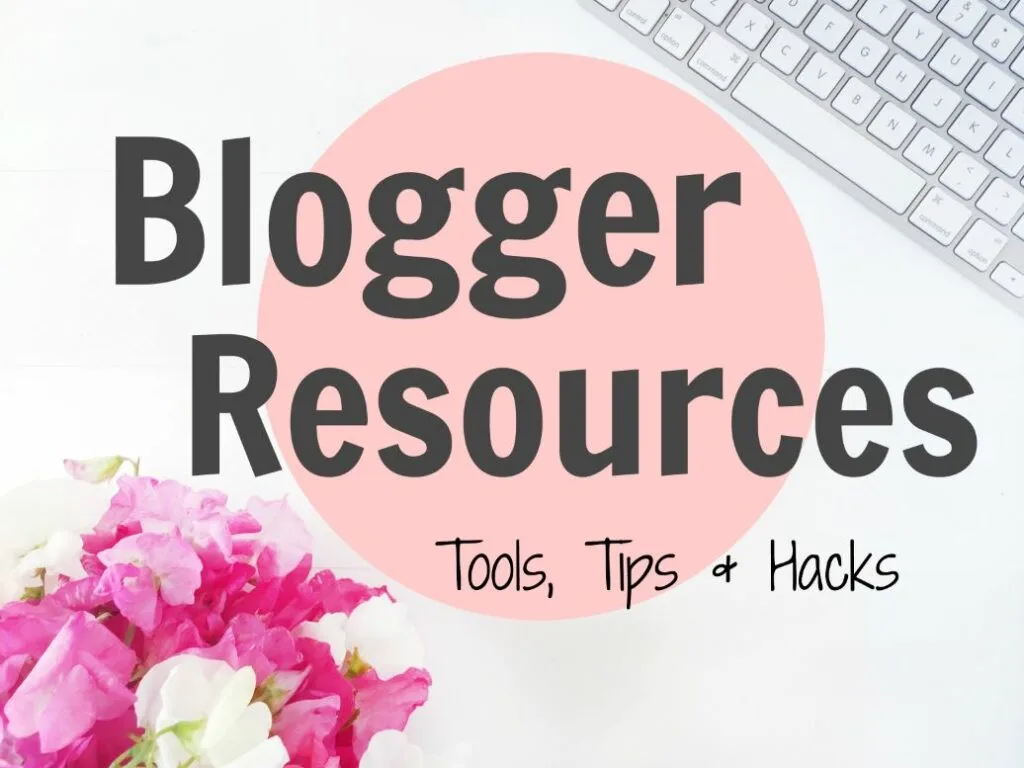 Many of these links are affiliate links, which means I might make a small commission at no cost to you.
Information is organized this way:
Video Equipment
Camera Equipment
Blog
Social Media
How to Make Money
Pin and share!
Video Equipment
I run somewhere between just filming everything on my iPhone and setting up a professional studio. Chances are, you're in the same situation. Here's what I use: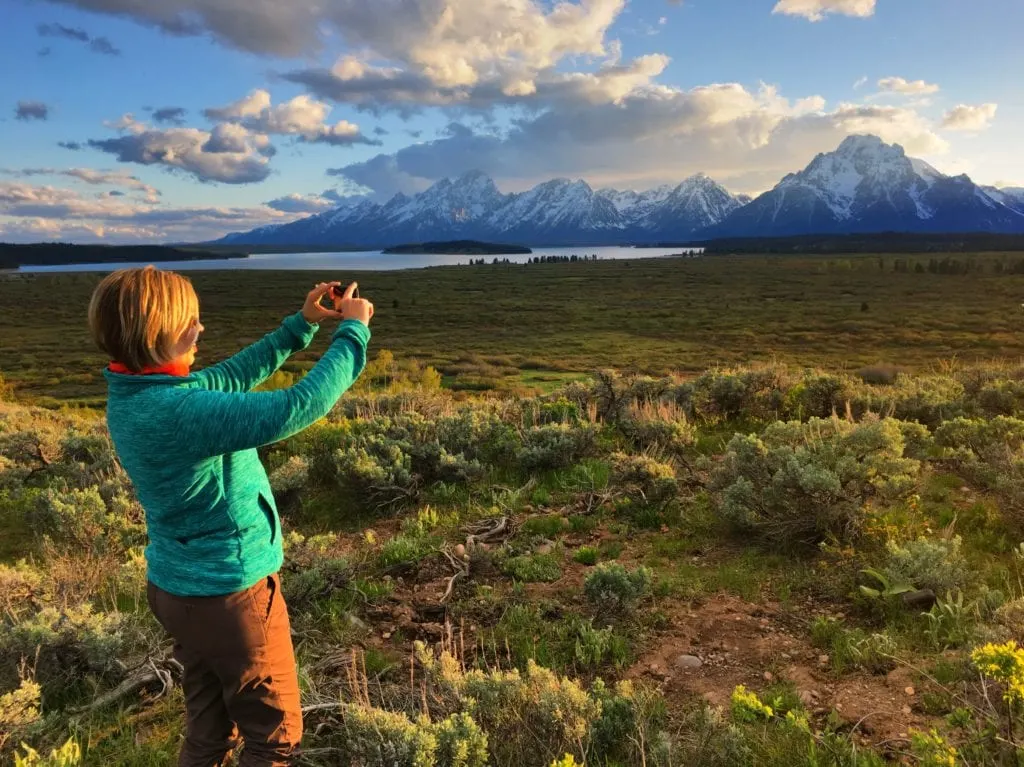 My iPhone Yep, this is what a lot of my videos are shot on. I had the 6S with the maximum amount of memory that you can buy. Trust me, it's WORTH IT! Now I have the iPhone 10s. The settings on the new iPhone are even more spectacular!
…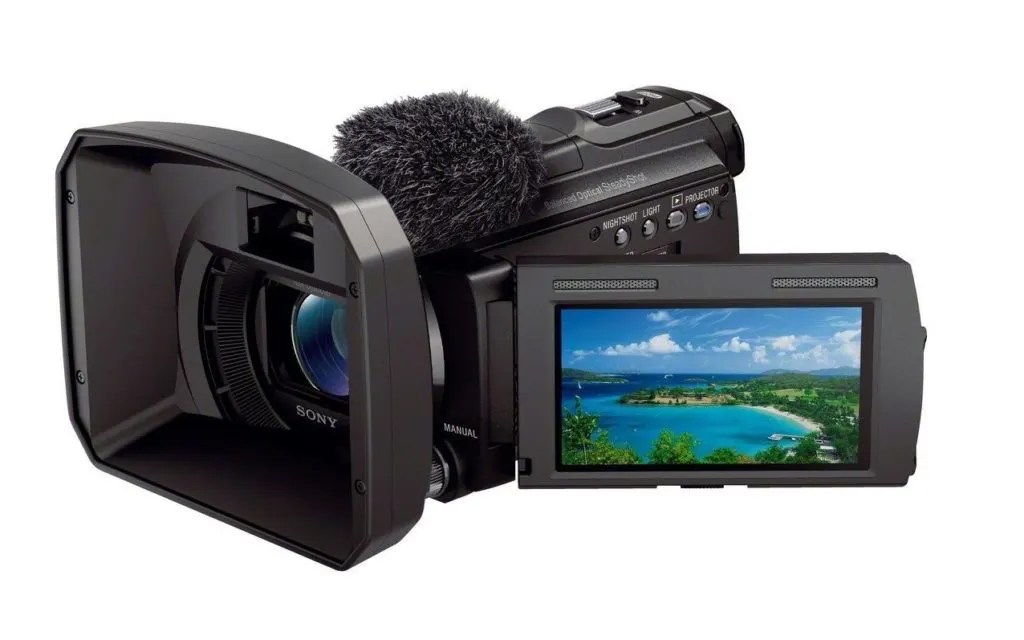 Sony Video Camera I discovered the SONY HDR-PJ790V video camera through my friend, Jeff Lange of Mousesteps.com, who has been a professional videographer for nearly 30 years. When HE said it was among the best video cameras, I trusted his judgment and am not disappointed.
I chose this video camera mainly because of its gimbal lens – which means that I can have a shaky hand and move fast and it won't be as jumpy. Also, because Sony cameras are amazing in low light situations, which is exactly when I can't use my iPhone for video. So this is the perfect solution.
It takes photos, too. Even when you're filming (it can do it automatically) so you have some fun shots. And there's a projector feature. It's easy enough to use right out of the box, but tweaking some minor settings will make your videos even better.
***This has been discontinued by SONY. Most speculation is because it offers TOO much in a video camera for such a great price. Grab one if you can!***
…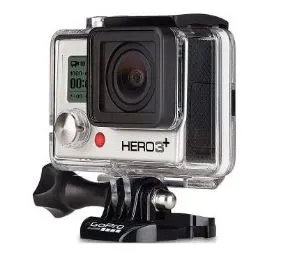 GoPro Ideal when you want a multipurpose small camera for outdoors, point of view video, and underwater photography. Also great when you want to mount the camera somewhere a tripod can't easily reach. This camera gives crystal clear video and the audio ain't half bad, either! I think any of the GoPros are worth it (here's the whole selection), but we used a GoPro Hero 3+ Silver Edition.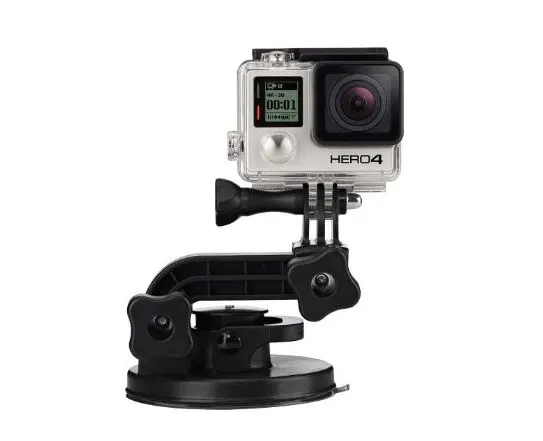 Helpful Tip: You WANT the accessories! Trust me, these make the GoPro experience more fun and you get so much more use out of your camera. The waterproof housing is a must if you do beach/underwater/surfing/sport videos. Also be sure to have a large memory card (at least 32GB, but ideally 64 or 128GB) for the bigger video files. A suction cup mount is surprisingly useful, too.
…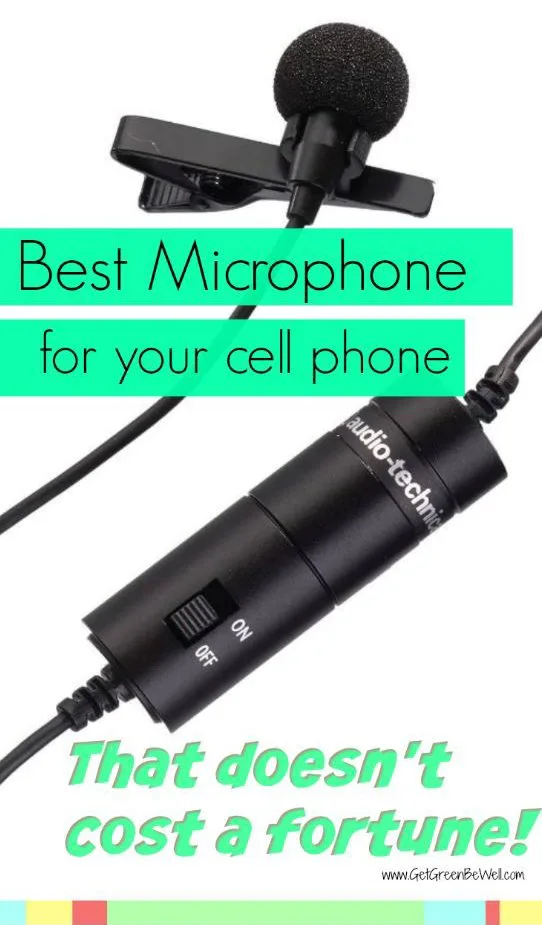 External Microphone You NEED an external microphone is you want to capture someone talking. Trust me, it makes a difference. I learned so much about the importance of using a microphone other than the camera's mic from Lenny and Denise of Chez Us during an awesome YouTube session at Food and Wine Conference. This session changed my video FOREVER!
Lenny specifically recommended this Audio-Technica lavalier microphone as a good starter microphone for a reasonable price, and I agree! It's the only one that I use. Just plug it into your iPhone or camera, turn on the "ON" button, and you're good to go.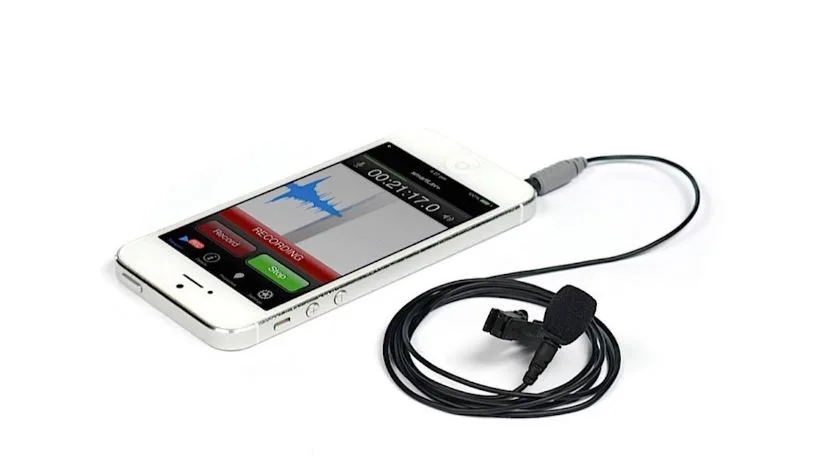 I'd like to be able to walk around and not tethered to a camera, though, so I'm jonesing for a Rode smartLav+ Lavalier Microphone for iPhone and Smartphones, so that I can keep a "mic pack" on me. I've heard great reviews on this one!
…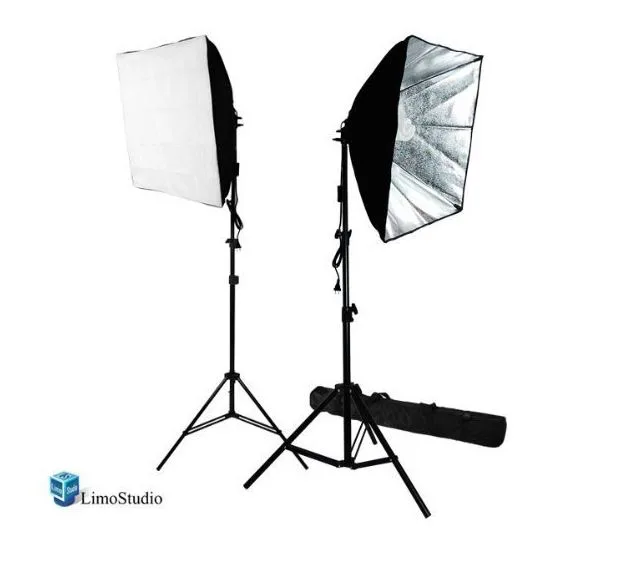 Lighting Natural light is my first choice. Yet rainy days, night time shooting and winter months can alter my plans. So I have this LimoStudio 700W Photography Softbox Lighting Kit which works fabulously! The lights can be folded down, and they are easy to move and position. I don't know how I did videos before getting an external light kit.
…
Tripod and Monopod Ditch the shaking video with a tripod or monopod. While traveling or going to events, I like to use a Manfrotto Monopod. It's WAY easier to carry, much smaller and lighter, and it does a decent job at stabilizing the video unless I'm moving the monopod all around. At home, or for serious photography outdoors, a tripod is what you need.
I currently use a Dolica tripod and have been very happy with it for several years.
…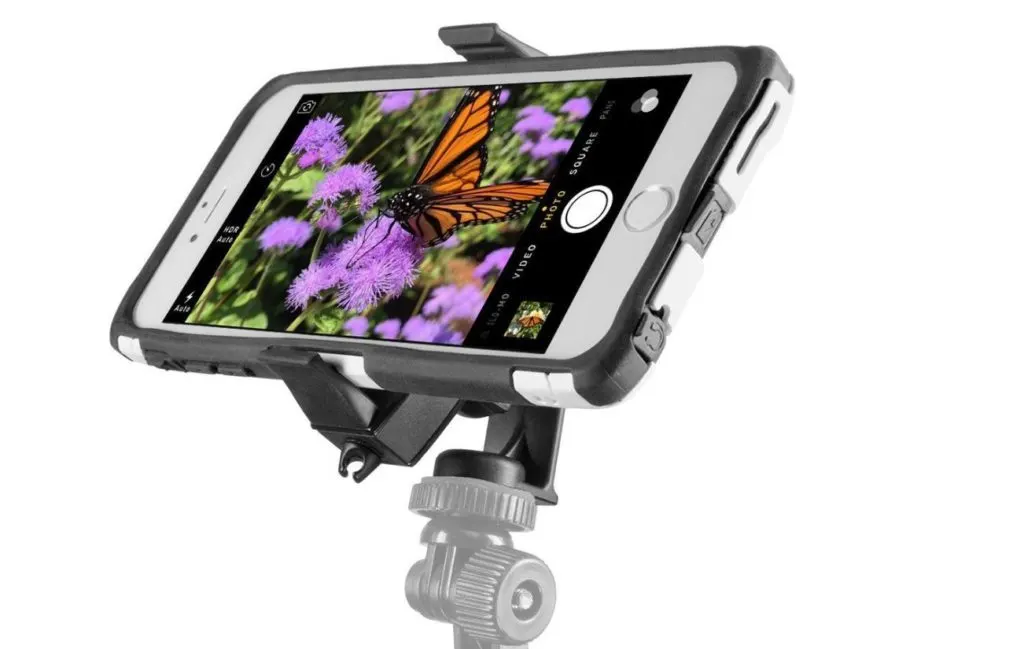 Cell Phone Attachment for a Tripod An iPhone or Smartphone can't easily be attached to a tripod like a camera. You need an attachment. I love this one with a 360° swivel head. So much so, that I bought it again after losing my first one in the Grand Tetons.
…
Selfie Stick Not just for vanity selfies (although they DO work great for that!), I often use a selfie stick when I'm doing video and I need a wider background but don't want to use a stationary tripod. I have also found that selfie sticks make great lateral arms for video (like overhead shots) if you can secure them strongly enough so that they don't bounce. Skip the Bluetooth enabled ones, though. They're such a pain to set up and take so much time. I use a cheap one such as this one, where you just plug in the cord.
…
Video Editing I'd like to say that I use a fancy program, but I haven't sat down to figure one out (or pay for it!) In the meantime, I use the free iMovie app on my iPhone. I also use Windows Movie Maker on my PC.
…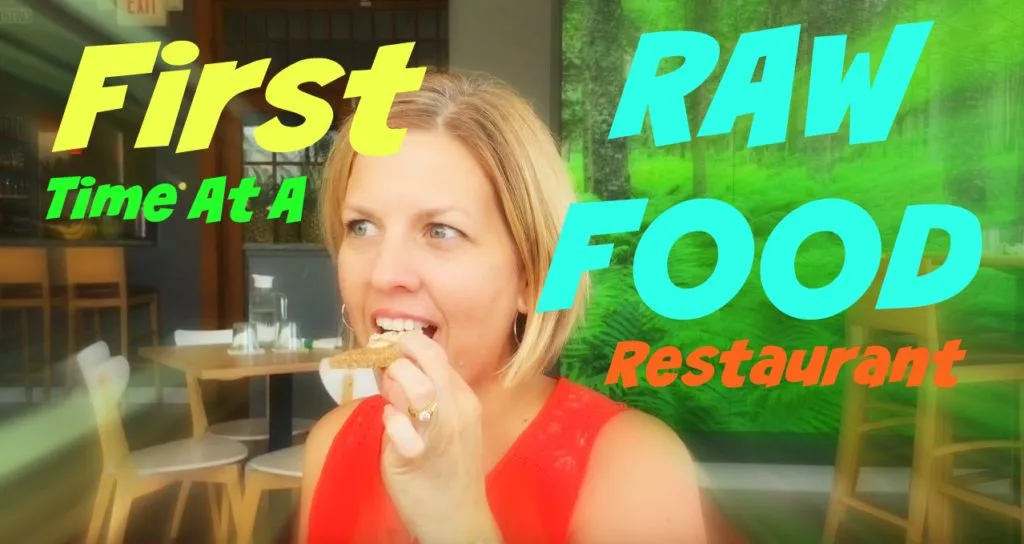 YouTube Thumbnails No point in posting videos if you don't have a pretty thumbnail for your video. I use PicMonkey (see below in the Blog section) to create vibrant, vivid thumbnail images that will catch viewers' attention and can easily be uploaded as a custom thumbnail in the editor. It's easy – a lot easier than Photoshop!!! I sometimes still use the WordSwag app when I just want to add straight text to a photo.
Camera Equipment
My iPhone I use my iPhone a lot for most photography. Again, I've got the maximum amount of storage, so this is possible.
…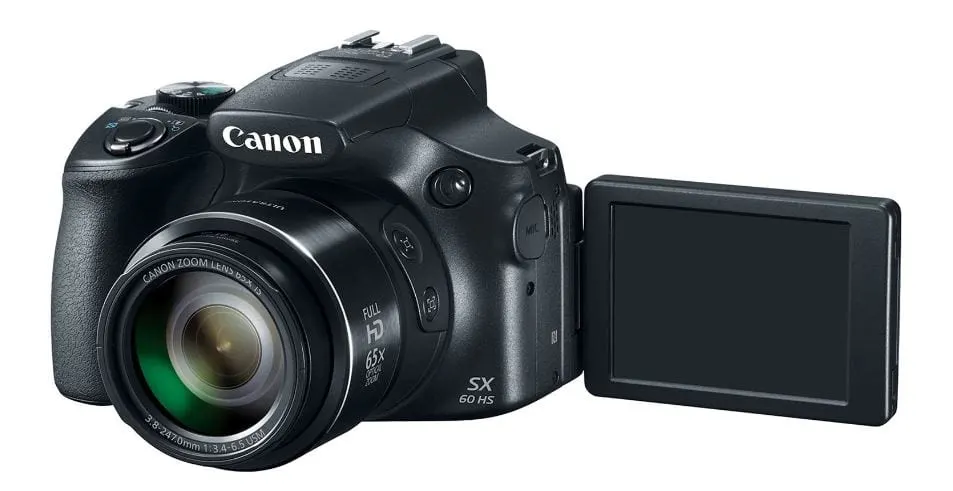 Canon When I need something with a little more umph – such as low light conditions, super zoom, really high res photos – I use my Canon PowerShot SX60 HS. I hate to use fancy DSLRs (and I don't understand the setting, quite honestly) but I demand more of a camera than just a simple point and shoot. So a hybrid camera such as this Canon PowerShot is perfect for me. Functionality straight out of the box without having to study lens settings. The 65X zoom is one of the reasons I bought this one. It's ideal for travel. That, and the swivel LCD screen which is PERFECT for video taking (and, yes, this camera does do video, too.)
…
Padded Camera Strap Heavy cameras cause shoulder and neck problems. So this investment in the OP/TECH USA Envy Strap was a no-brainer! Less than $16 is what I paid for this padded cushion that prevents a camera or video camera from digging into your shoulder.
…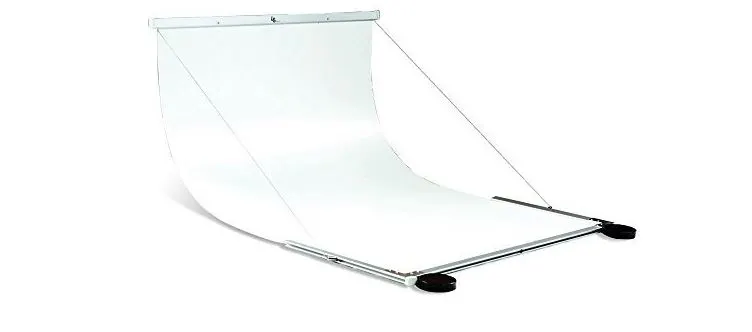 Photo Shooting Table One of my absolute favorite purchases is this LimoStudio Portable Shooting Table. Oh my gosh, I can't tell you how happy this little piece of photography equipment makes me!!! The infinity board is ideal when you need a photo of a product or food, and nothing else in the background. It can be adjusted to your needs, and it stores flat, which is ideal. I've got this sitting against my wall, and I use it often.
…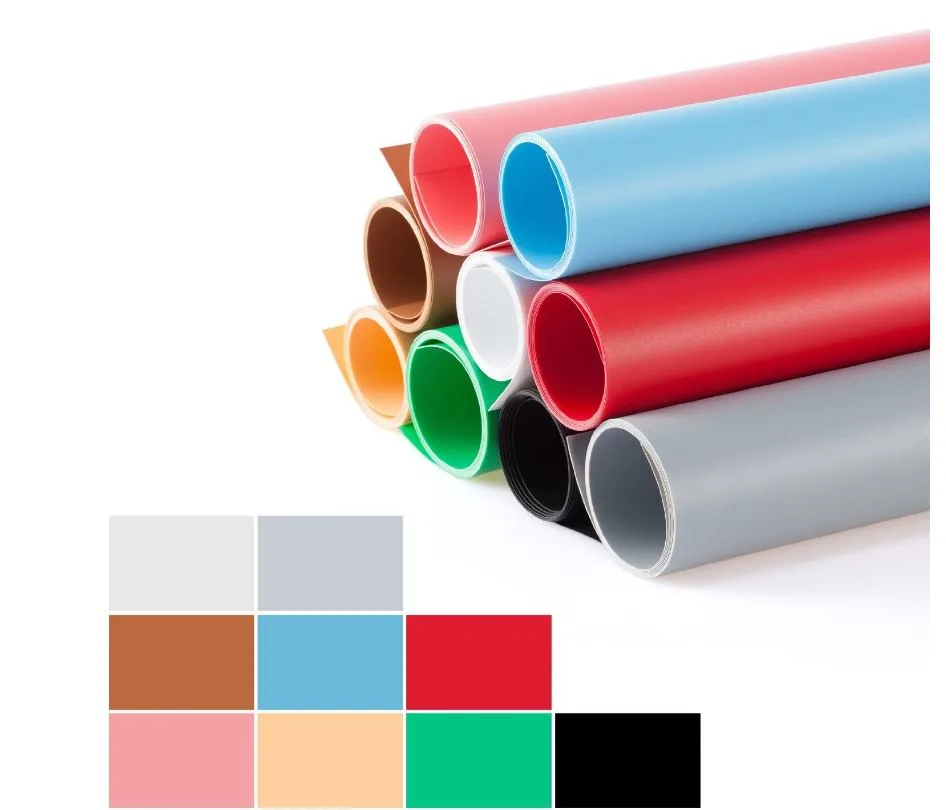 Colored Backgrounds For Flat Lays I use these Matte PVC Backdrops occasionally, perhaps because I didn't buy the entire set up to use them like an infinity board as above. I like that these large backgrounds are made of durable material that won't wrinkle, bend or crease. So you can just unroll a color, do a flat lay – even with food – and not ruin your background.
…
Foam Boards You don't have to spend a fortune for great photography! Pick up the white (or black) foam core boards at dollar stores in the school supply section. Use as a background, or use it to reflect or deflect light onto your work surface. I learned this cheap trick from Lenny and Denise at Chez Us.
…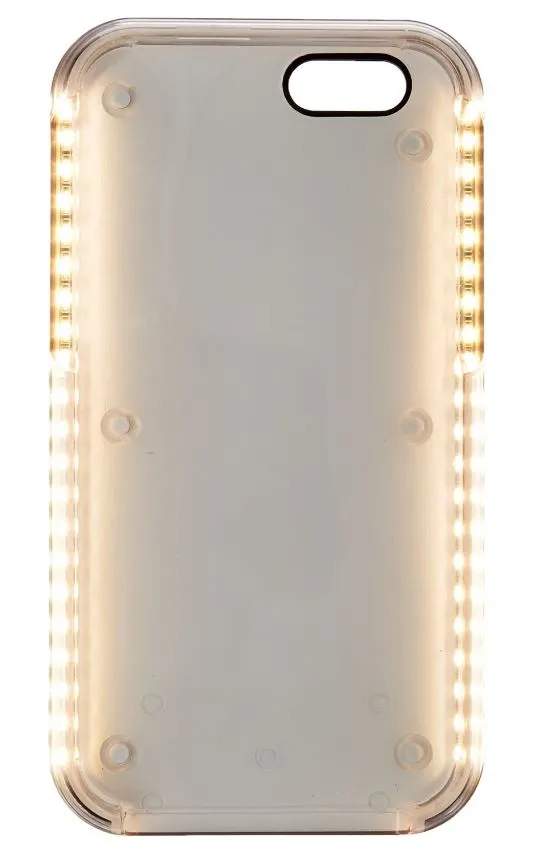 Lumee Illuminated Cell Phone Case I was given this Lumee case, otherwise I never would have spent the money. Let me tell you, though, it is completely WORTH IT!!!! Even if you're not doing selfies, this case imparts the absolute greatest light on objects that you'll be wondering how you ever photographed in low lighting before. I use this for restaurant food shots and at events. Every single time I use it, several people start talking to me about it and rush to get one. It's THAT good for photography lighting (I take it off my phone for lighting when I'm using my cell phone to take photos).
Blog
Hosting I started with Bluehost as the host for my blog. It's absolutely perfect for beginners, and works well with medium-sized blogs, too. You can't beat the price!
However, I found that you get what you pay for. When I moved to Siteground, my website sped up and I got more page views. Which means more revenue.
When I switched from Siteground to Agathon, though, I noticed a TREMENDOUS difference. Faster site speed, more page views, and dedicated support staff that goes above and beyond what my other providers ever did. I wish I had switched to Agathon sooner than I did.
…
Blog Themes After deciding on a host and getting Bluehost, it's time to pick that pretty background and layout for your blog's look. I use the Genesis framework and the Foodie Pro theme, both bought through WP Engine. Trust me, you want to have the Genesis Framework to have more options to choose cooler blog themes. It's like the first step in building your blog. Don't worry, it's not hard to do. Then you get to have fun and browse through all of the themes, with a chance to see what they look like in real life. I want to change themes like I change my wardrobe. So, it's always nice to browse and see what they got…..
…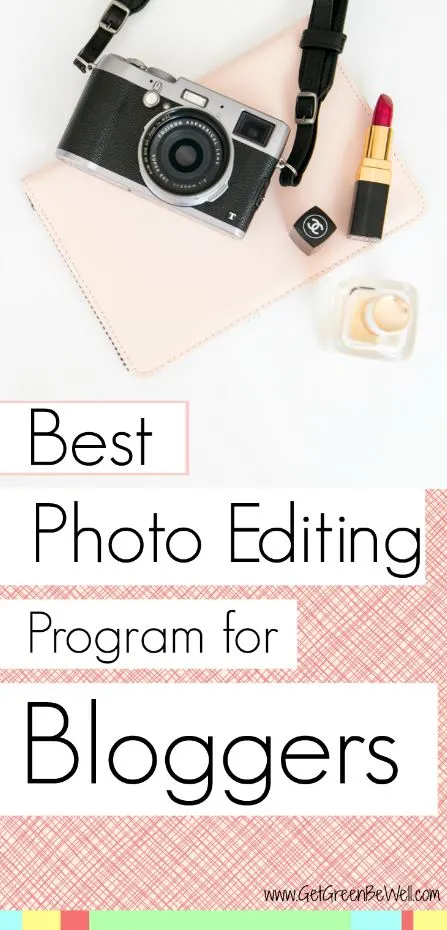 Creating Graphics/Photo Editing If you don't have pretty pictures, it doesn't matter what your content is like. People probably just won't read your blog. Hard but honest truth. That's why I'm thrilled that there are photo editing programs that are super easy to use. I tried using Photoshop for years, and it's just too much for me to try to figure out. PicMonkey and Canva are blogger's best friends!
What's the difference? PicMonkey is a bit easier for me to use, but it lacks the ability to save templates like Canva does. Canva really has more of a professional type of feel, while PicMonkey is a bit more fun and playful.
The paid plans are worth their weight in gold.
…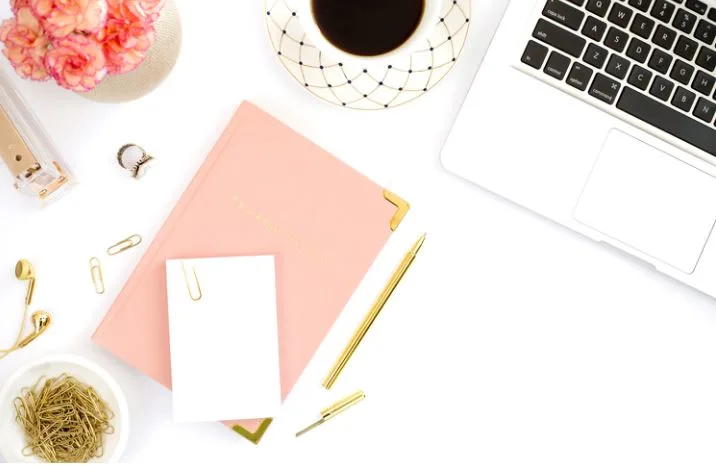 Stock Images You need great images, but sometimes you just can't take them on your own. It will save you a TON of time and stress if you find a stock photo site that works with your brand. I use Haute Stock and am so happy with the images and customer service!
Social Media
I cannot keep up with social media all on my own. These tools and resources allow me to schedule posts out ahead of time, and enjoy my day while getting some work done.

WP Tasty If you want to grow your blog as a business, then Pinterest is a MUST. But it can be overwhelming trying to have the right Pinterest images used on your site, provide descriptions, and make sure you keep a professional look when readers pin your information to Pinterest.
The WP Tasty plugin helps you do all of that! Plus, it's just $29 a year. It's totally worth the money.
With WP Tasty, I can say which photos I want to be able to be pinned to Pinterest. Even hidden ones! Plus, I can add a custom Pinterest text, including hashtags, so that the right description always gets shared.
…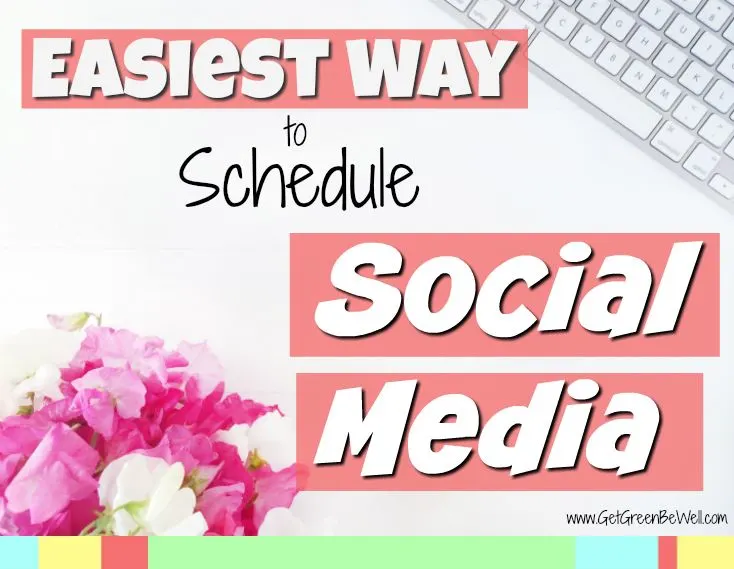 …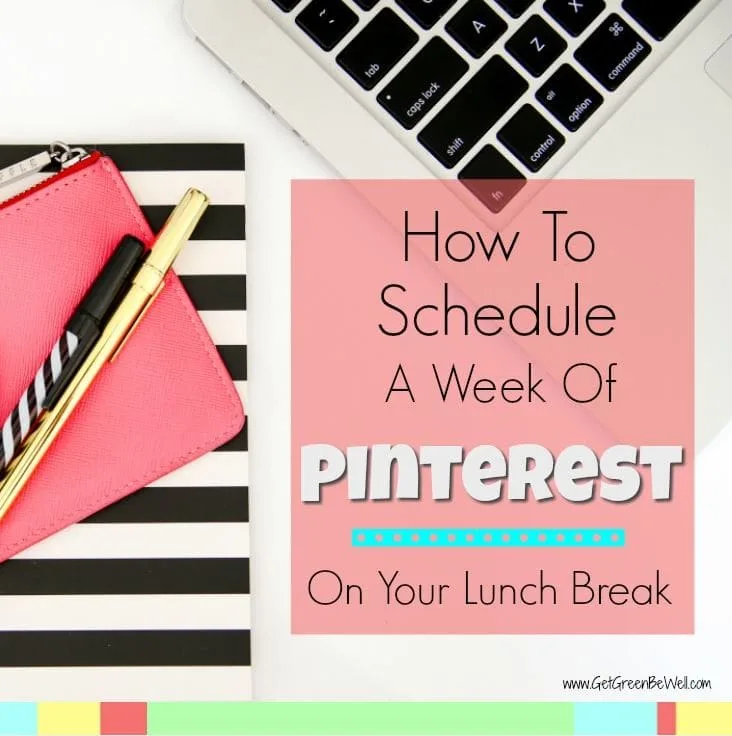 Tailwind Yes, MassPlanner will work with Pinterest. But I like Tailwind for scheduling pins on Pinterest. Tailwind offers analytics, so much insight into your Pinterest account and strategy, and the chance to schedule pins so far out that you could really just take a couple hours one day and get all of your Pinterest work done for a week or month. It's that good.
Send me an email and I can send you a $15 credit for a free month of Tailwind Plus so that you can try it out!
…
MailChimp For basic, free email newsletter distribution it's hard to beat MailChimp. I used it for a while, and I really do like it. But if you have plans on a list over 2,000 subscribers soon (it's only free up to 2,000 subscribers) or need to have separate email lists for course launches, product sales, drip marketing, etc., then you'll want ConvertKit (see below).
…
ConvertKit If you intend on building a decent email list, if you want to start a course one day or sell your own products, then just start with ConvertKit from the beginning. Trust me, if you value your time, then you want to start with ConvertKit right from the beginning – or move as soon as possible. Yes, basic plans start at $29 a month, but it will save you a lot of hassle from trying to decipher and split up email lists later on. And they've got stellar customer service that's included in your subscription.
How To Make Money
How do you make money blogging? There are A LOT of ways, but here are the ways that have worked for me!
Making Sense of Affiliate Marketing Course This online course talking about affiliate marketing and using affiliate links to make money is amazing! I was skeptical about taking it at first but once I did I started seeing results. That's the kind of course you want – one that will work for you, not a lot of fluff that you can find elsewhere.
I tripled my income in two weeks without even trying. I also haven't even implemented all of the ideas yet. So it really does pay off! Order this course now!!!
…
Page Views from 17K to 350K+ This ebook is chock full of helpful hints and tips to dramatically increase your page views per month. Why should you care about page views? Because page views equal increased avenue revenue, more affiliate sales and better chances of sponsored posts.
There is so much information in this book that it's overwhelming! It's full of great ideas! Take your time implementing them for success. And it's a blogger-friendly price, too! This ebook could be sold for a lot more than the $25 investment that it's selling for.
…
The rest of this blog is full of photos for you to Pin & Share!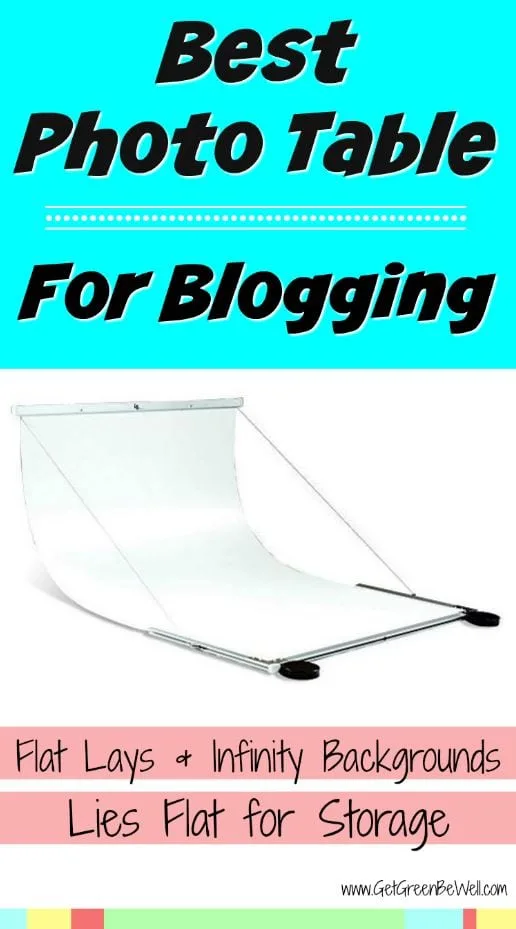 …………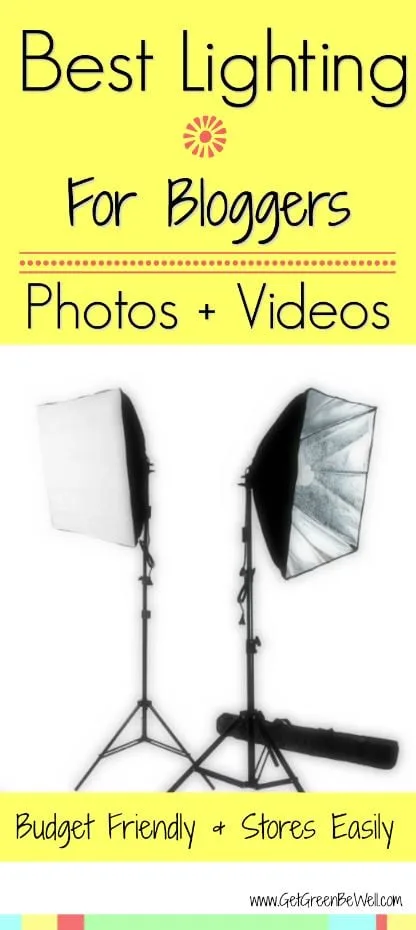 ……………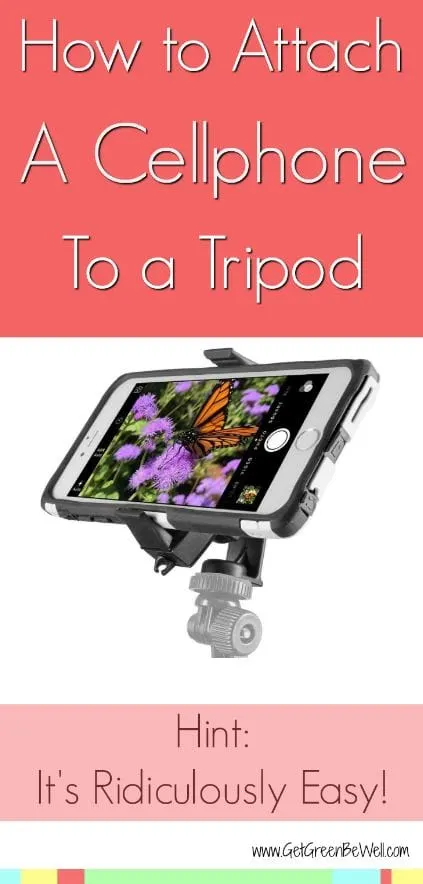 …………..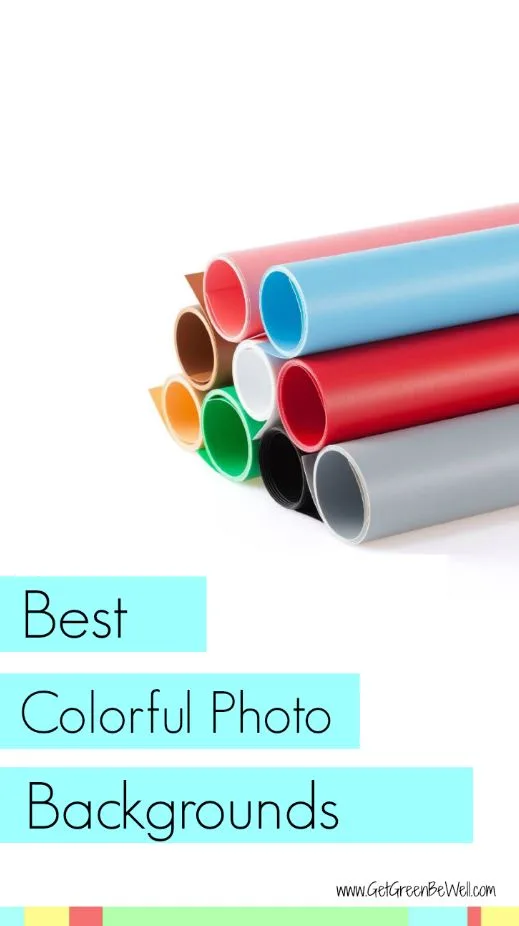 …………..