I'm a sucker for beautiful jewelry. Especially when it is made with unique and recycled materials. When I found Sundrop Jewelry, I have to say I did a happy dance. Especially when I started browsing the gorgeous shop of recycled glass jewelry.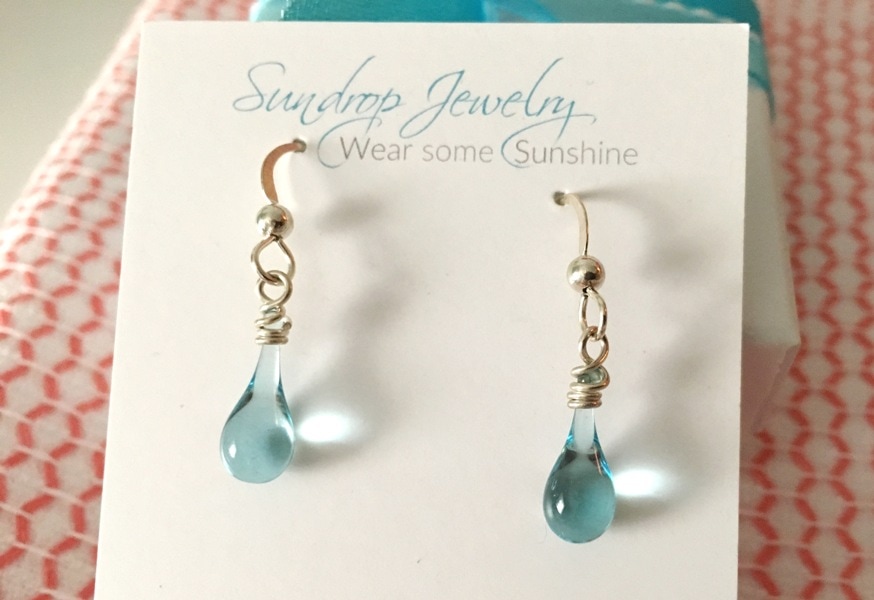 What really sold me on the uniqueness of this sustainable fashion jewelry line, though, was how it is made.
You'll never believe this.
Sundrop Jewelry is made with the power of the sun. Not solar powered tools. But really, the actual power of the sun!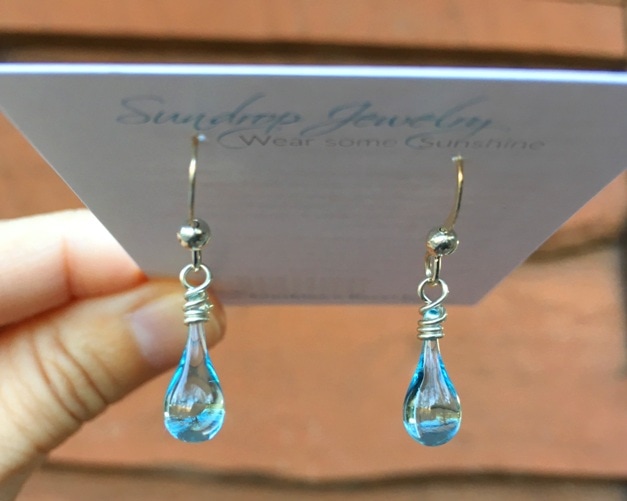 Designer Tawny Reynolds uses a giant 3-foot magnifying glass in her driveway to harness the heat of the sun. The 3,000 degree old-fashioned method creates gorgeous sun-melted jewelry that you'll love to give (either as gifts or a gift to yourself).
You've definitely got to check out this video showing how the recycled glass is melted with a giant magnifying glass:
Talk about a unique story. When someone comments on how beautiful your jewelry is, you can say that it was created by a giant magnifying glass.
The eco-friendly recycled glass jewelry is made from items such as Coca-Cola bottles, Skyy Vodka bottles, Tanqueray Gin bottles and Jägermeister bottles.
I chose a pair of earrings made from Bombay Sapphire Gin bottles, one of my husband's favorite brands. It seemed kind of cool to choose that way – and I think it would be a great idea for gift giving, too! (Partner it with a bottle of the drink and it's a super unique gift idea!)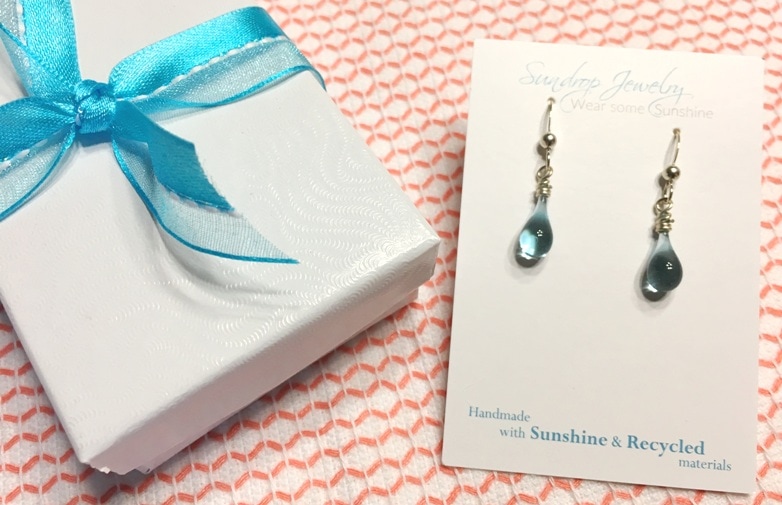 I think the light blue sky-colored glass is absolutely gorgeous! It's light and bright. I love the way the sun shines through the glass.
Some colors of glass used in some jewelry designs are made from colored art glass, also known as stained glass.
All of the jewelry is made with 100% recycled sterling silver. The eco-friendly concept of Sundrop Jewelry really is amazing.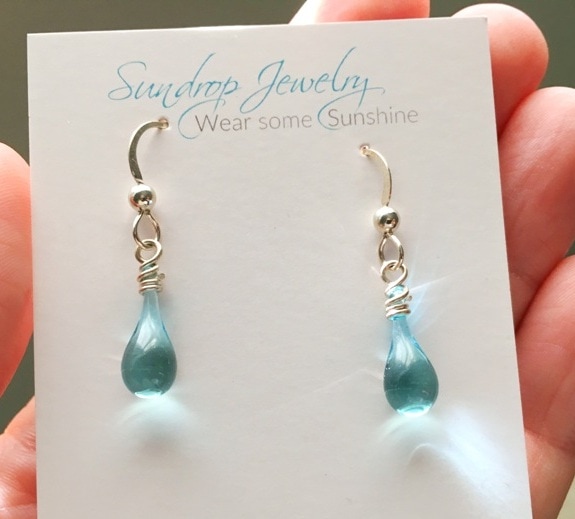 Whether you like simple designs, like I chose, or large and bold statement pieces, there is something for everyone from Sundrop Jewelry.
I loved shopping online at Sundrop Jewelry's website, but was also happily surprised when I found out the recycled glass jewelry was sold through Amazon's Handmade products, too.