Popsicle stick crafts make us yearn for the simple days of camp crafting projects and rainy day activities as a kid. No matter how much we've grown up, though, we still enjoy the fun of making things out of wooden popsicle sticks!
Especially when those popsicle stick crafts look surprisingly high end!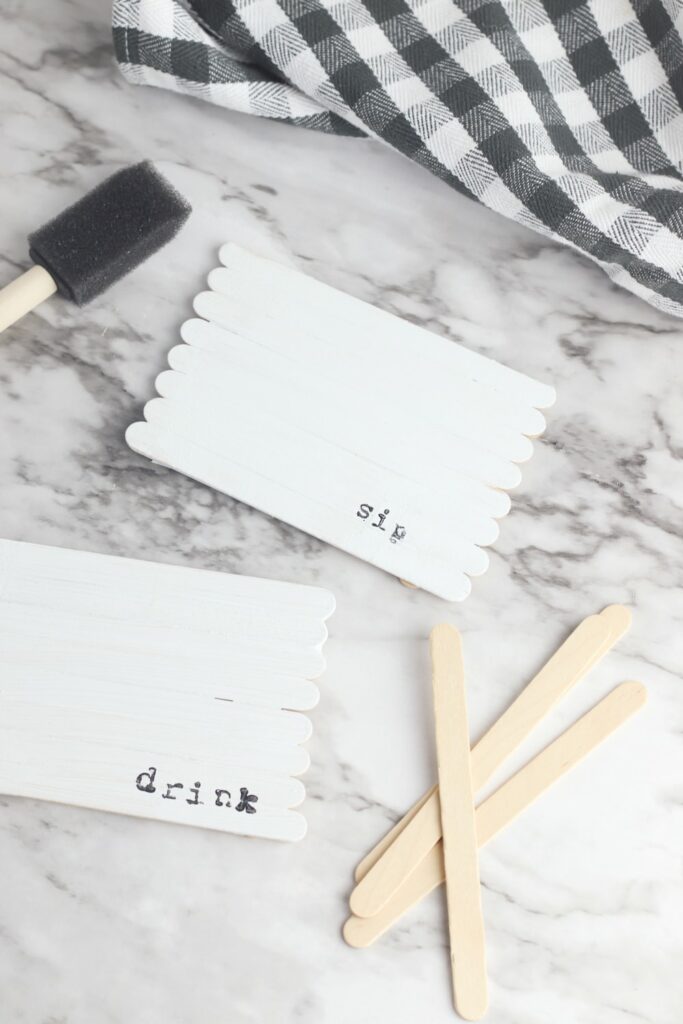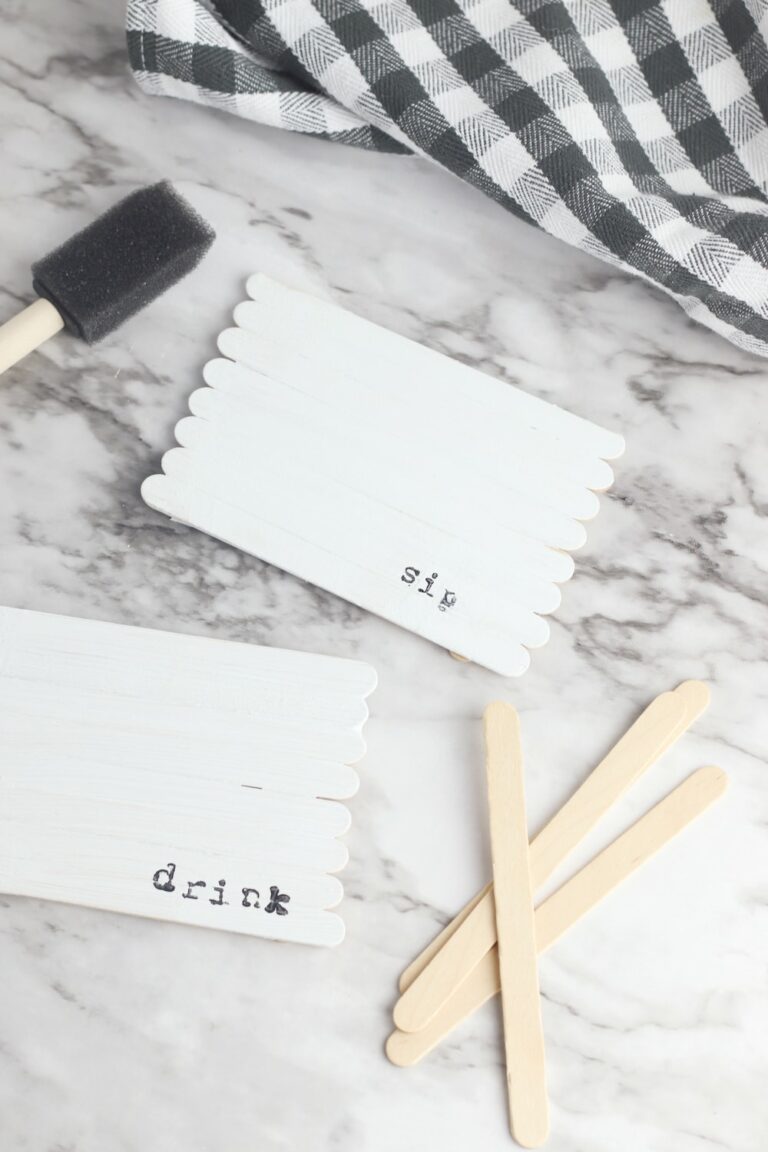 These wooden drink coasters made from Popsicle sticks are a simple and easy DIY. But the farmhouse chic look that they provide are anything but childlike.
Grab a bag of Popsicle sticks (or just keep them after enjoying a frozen dessert) and start crafting again.
We think you'll be surprised at how much fun it can be!
Popsicle Stick Craft for Adults: Drink Coasters
It should go without saying that these drink coasters aren't going to support tons of weight, like a huge beer stein 😉 And you wouldn't want an icy cold beverage melting all over them for hours in the hot sunshine. But for a girl's night with enjoying a glass of wine, or a cup of coffee while you read a book on the porch, they will be fine.
Supplies
Instructions
1. Make the coaster by laying eight popsicle sticks in a line on flat surface. Cut the ends of the remaining two sticks, making sure they're the correct length to fit along the top and bottom of the row of eight sticks. Make sure the popsicle sticks are evenly aligned, then place a line of hot glue along the top of the sticks. Press one of the trimmed sticks in place and hold until the glue has set. Repeat the process along the bottom of the popsicle sticks.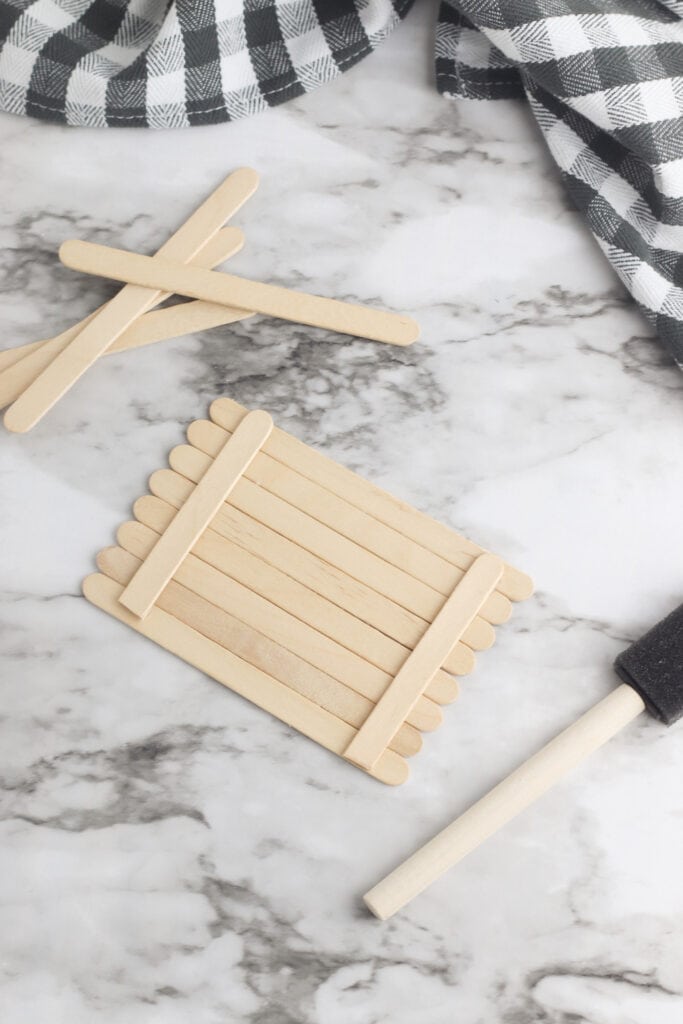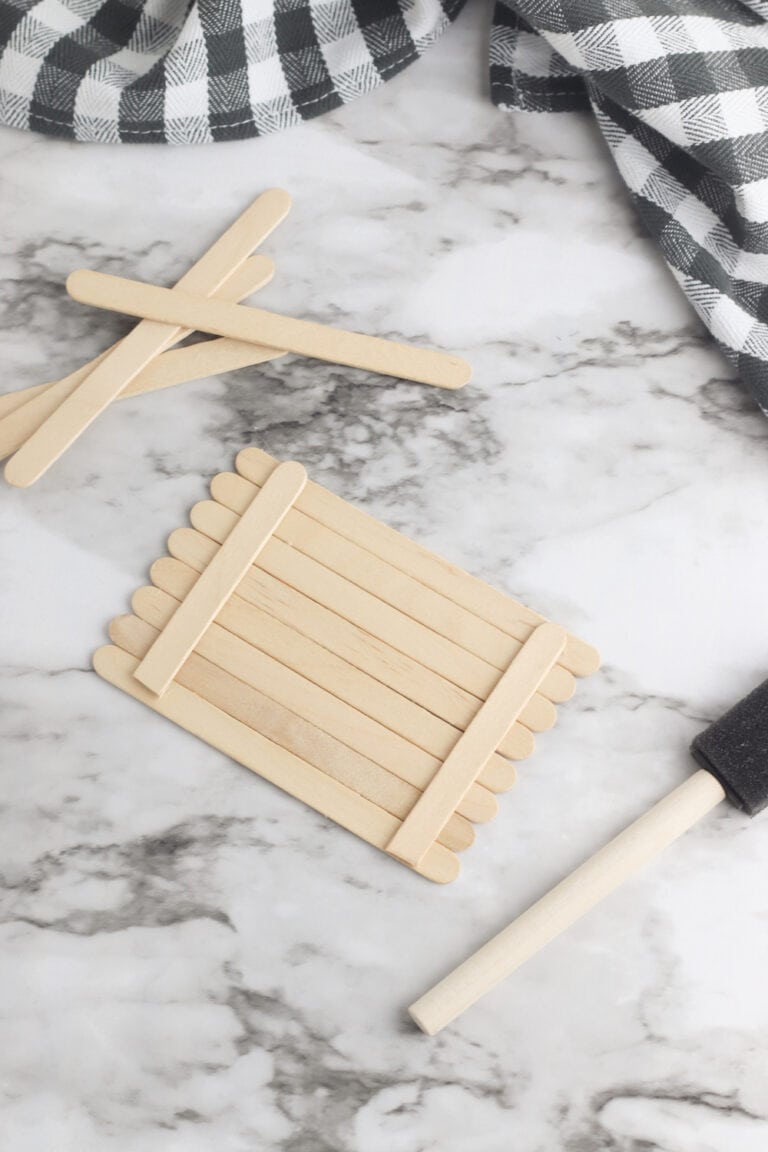 2. Flip the coaster over and paint the top using white chalk paint.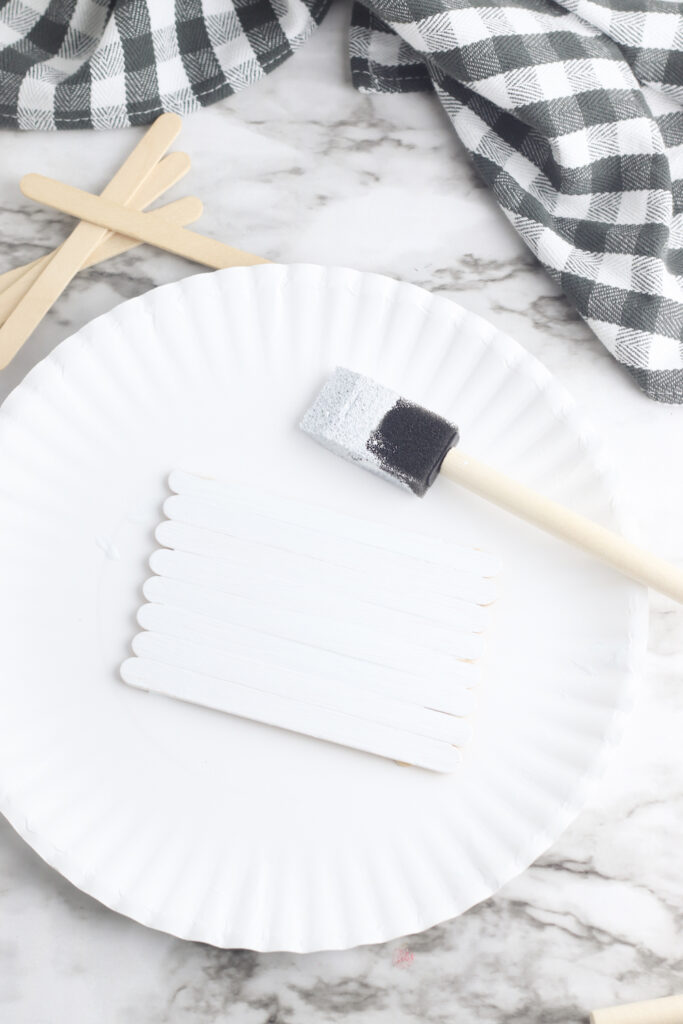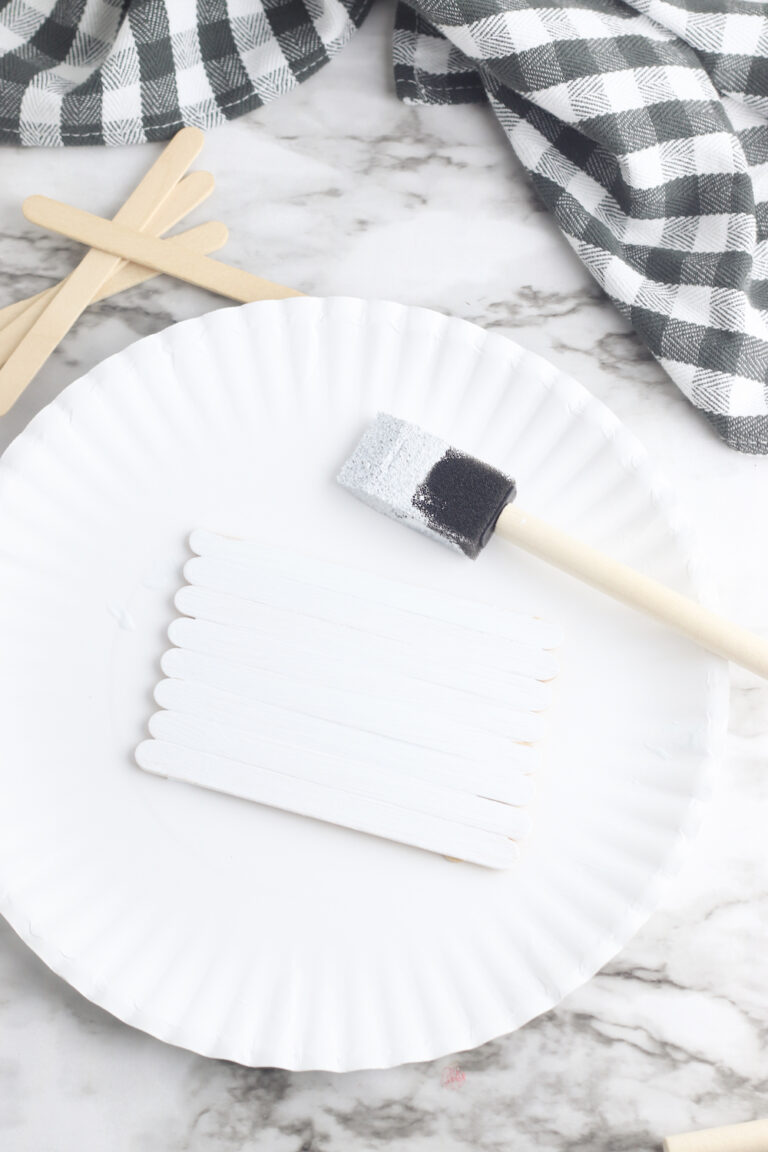 3. When the paint has dried, spread a thin layer of black chalk paint over a flat surface to work from. Carefully dip your letter stamps into the paint, then press them onto the coasters to spell words.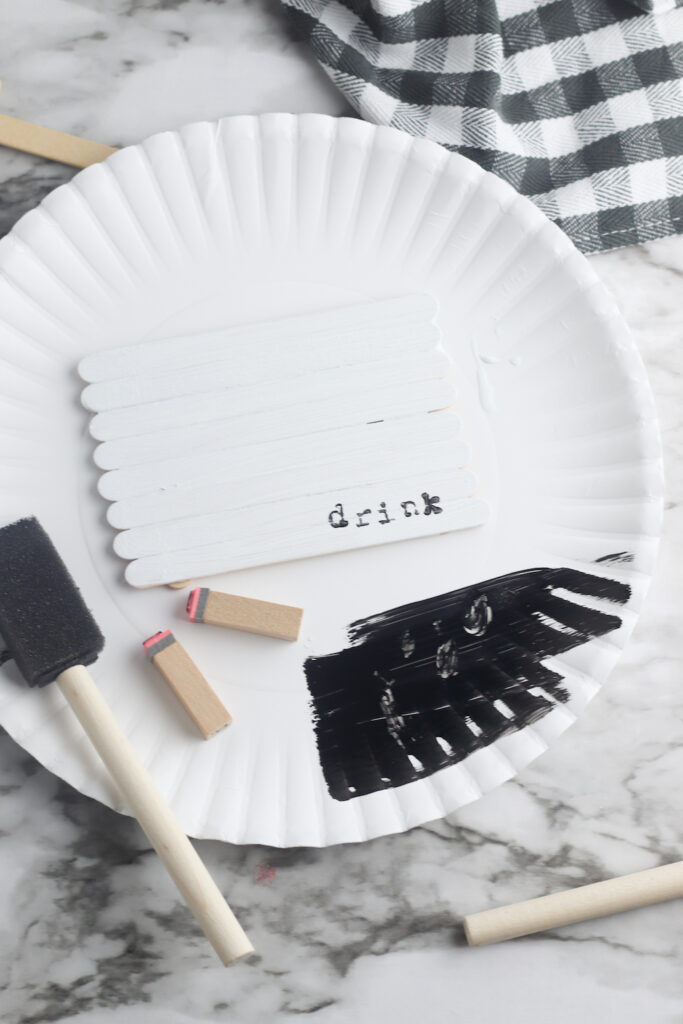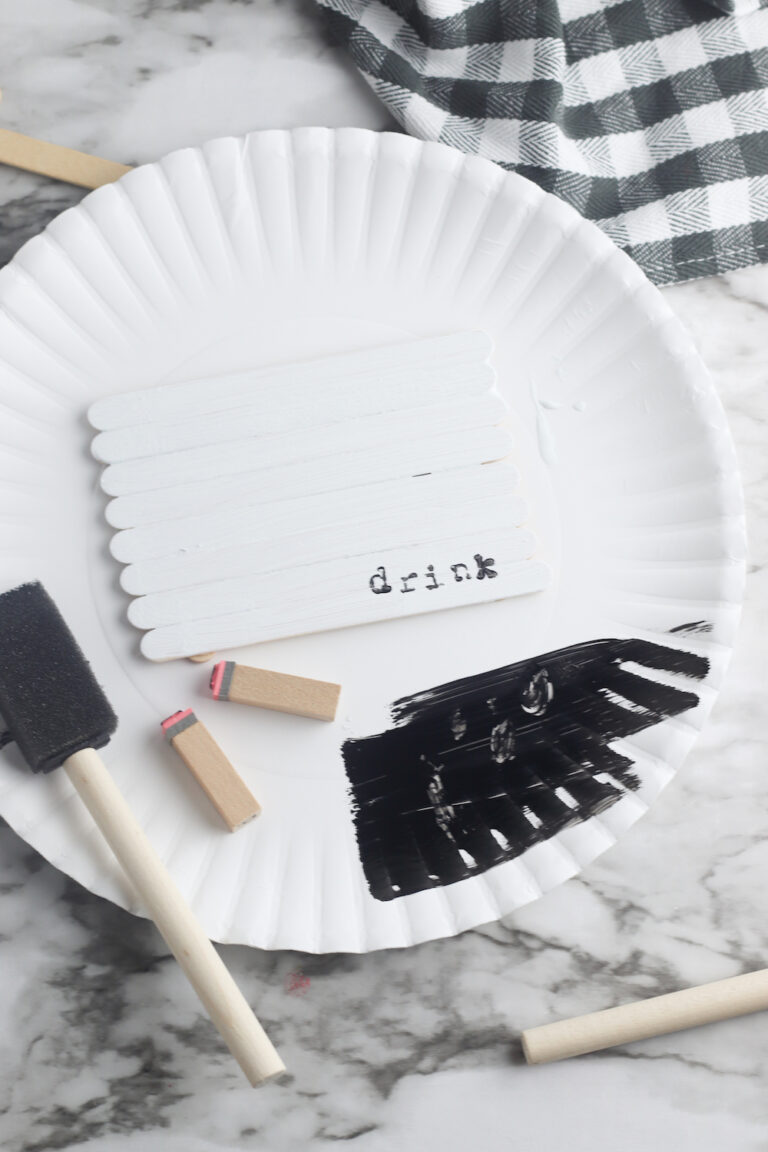 4. Allow the coasters to dry completely, then spread a layer of wax over the top to protect the paint and wood from water damage. Treat the coasters with another layer of wax every month to keep them from being damaged if you are using them frequently.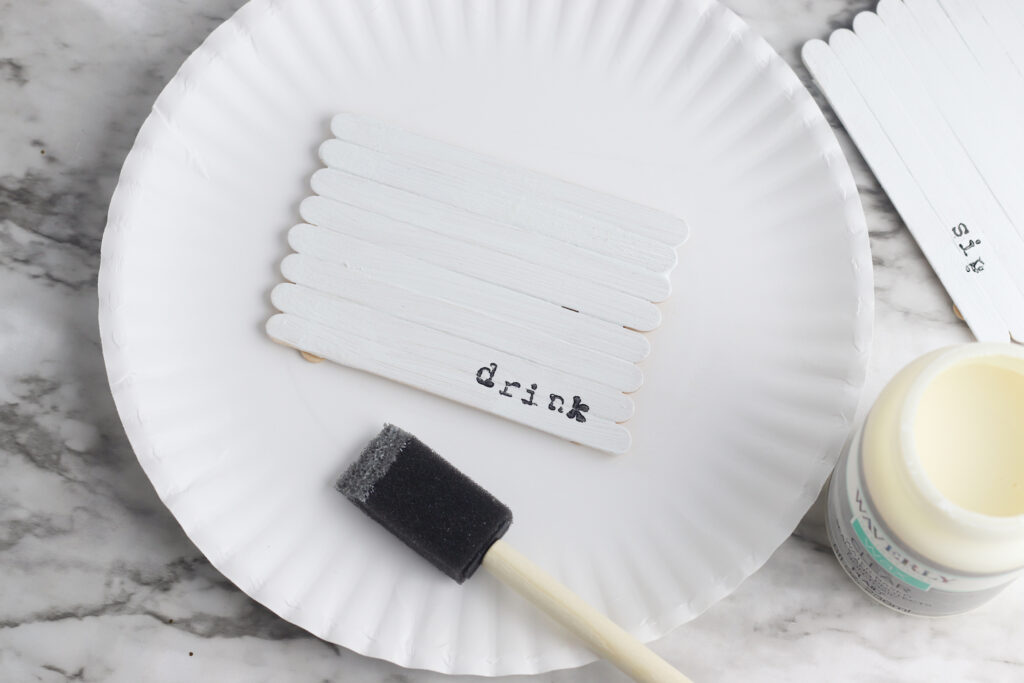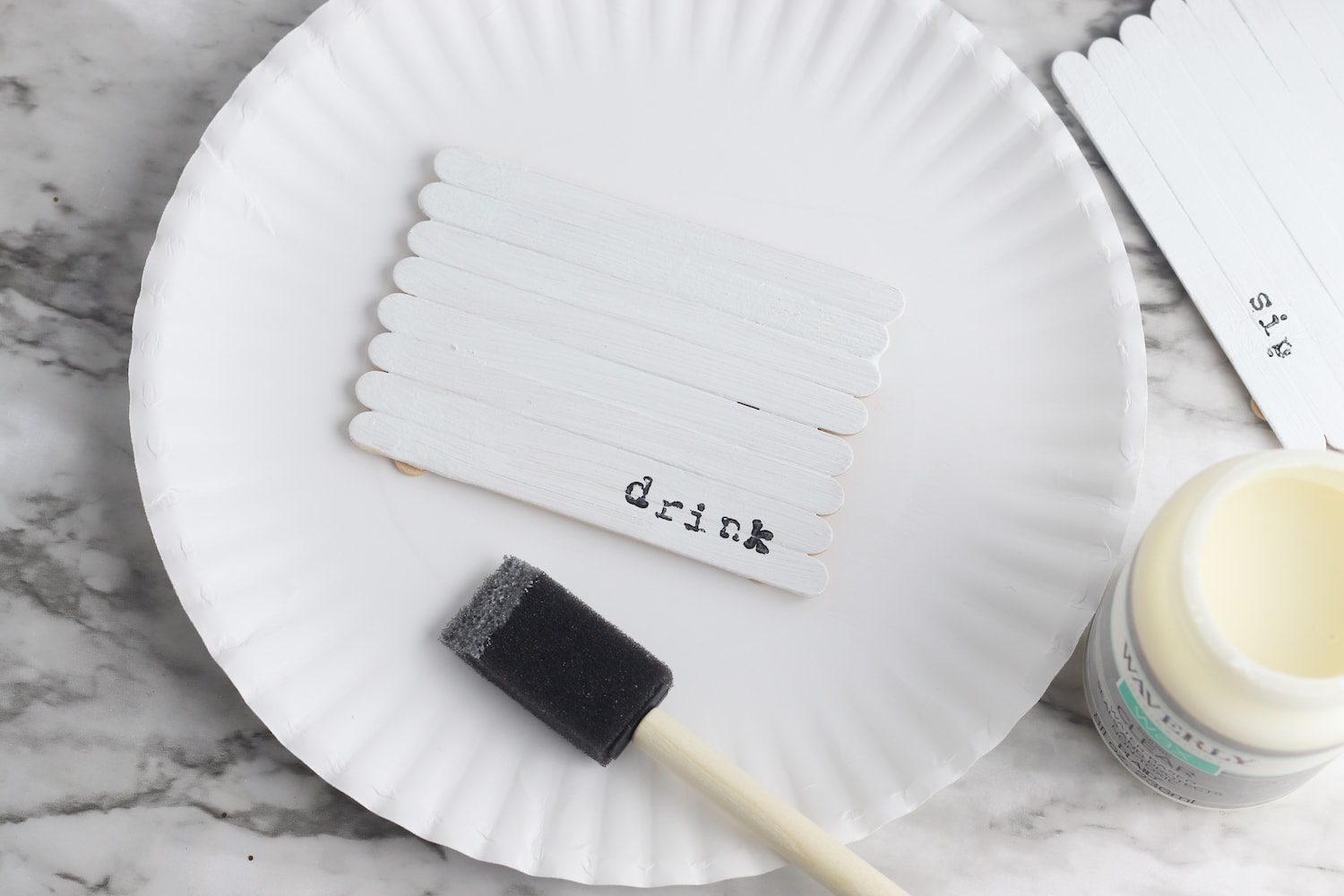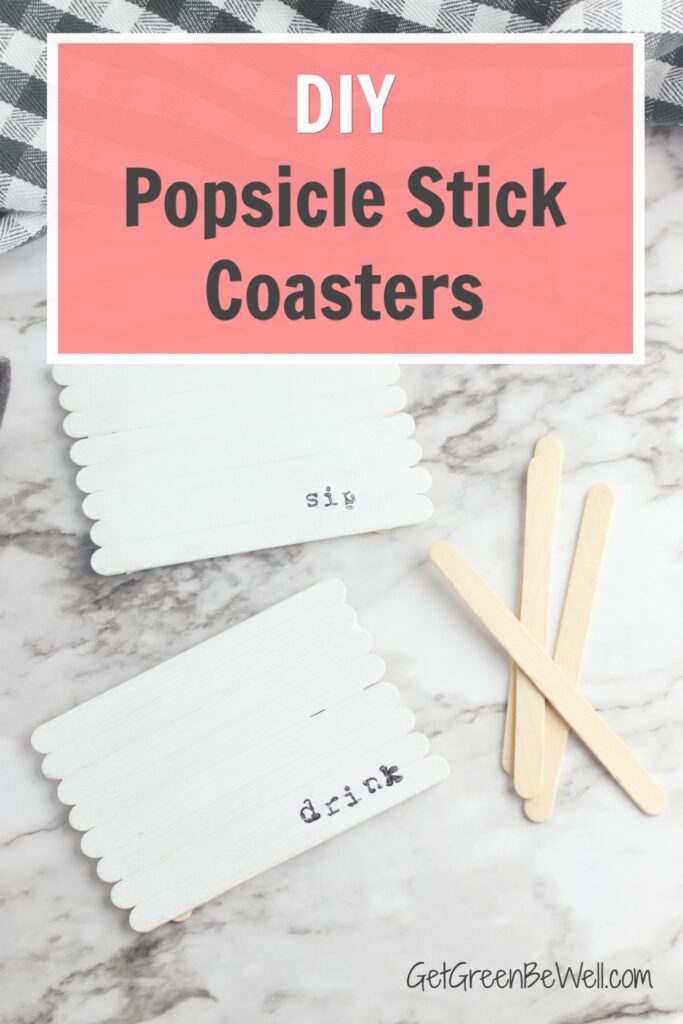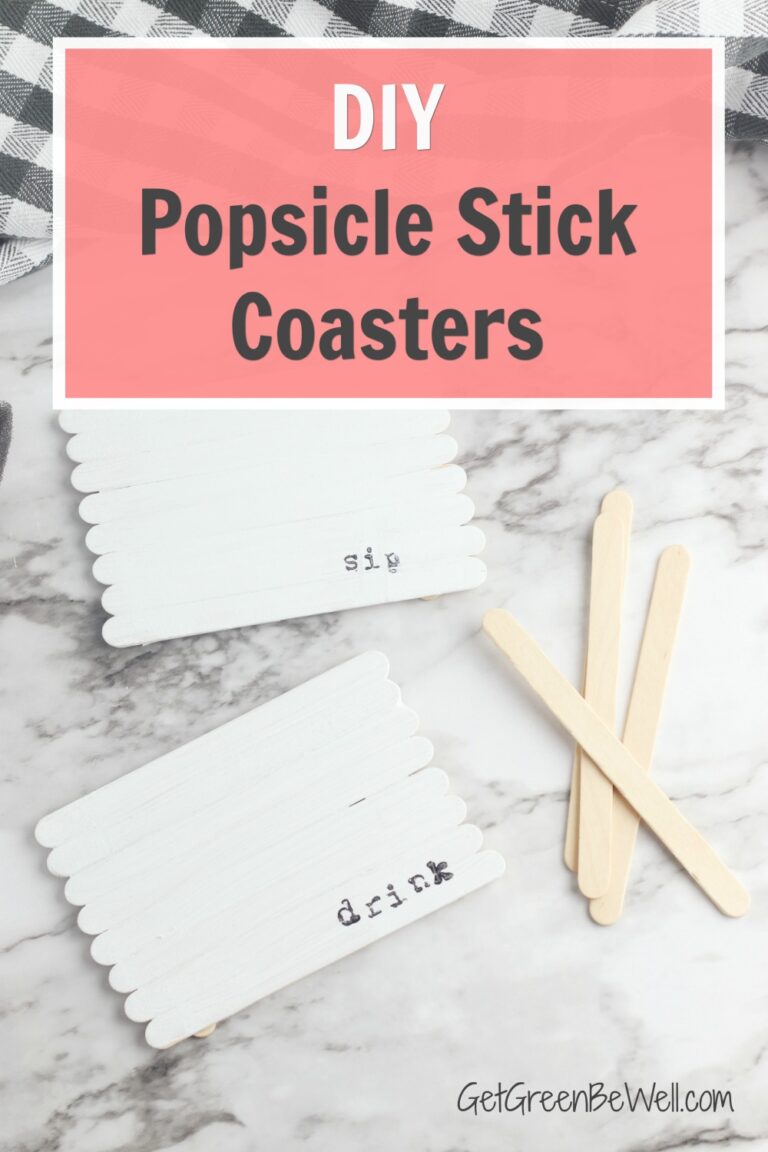 Upcycled Crafts
Looking for more upcycled crafts? Don't you love being able to save money and reduce your impact on the Earth by crafting with materials found at home?
We turned an oatmeal container into a stylish plastic bag holder.
These trash can planters are not only beautiful, but they save SO MUCH MONEY compared to buying the same size in a garden center!
This cute popsicle banner uses common household supplies to make a fun decoration for birthdays or summer picnics.
Upcycle plastic water bottles into cute Mickey and Minnie Mouse plant pots.
Use fabric scraps (even an old t-shirt or blanket) to make these no-sew fabric pumpkins.