Are you looking for a pillow to stop snoring? I know our family is. After one too many nights of someone keeping me up at night with loud snoring, I was at my wits end. While I can't blame my husband for snoring if he doesn't even realize he's doing it, I also need my sleep, too.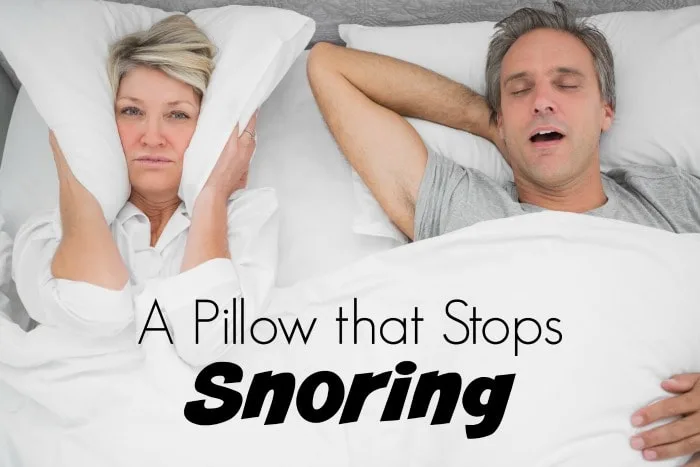 Which is why I'm so excited to discover REM-Fit ZEEQ Smart Pillow.
This is the pillow to stop snoring. Seriously.
You know how you not-so-gently nudge your partner who is snoring at 2 a.m. at night to get them to wake up and turn over? Like, you nudge them repeatedly All Night LONG!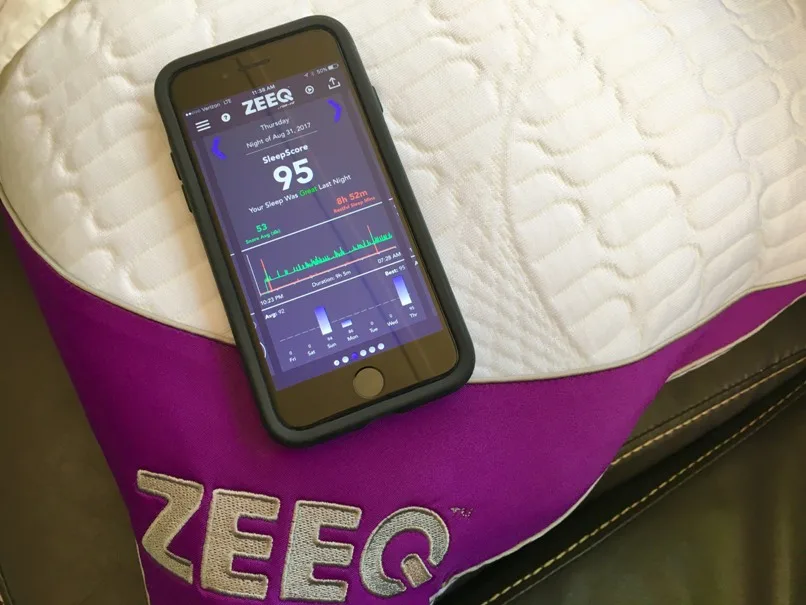 Well, the ZEEQ Smart Pillow actually encourages a snorer to change positions on their own once they start snoring. Let me say, the ZEEQ Smart Pillow does it a lot more gently than I would over and over again throughout the night.
How does this pillow stop snoring?
The ZEEQ Smart Pillow is super cool because it has so much technology (more about that in a minute). One of those technology features is creating a preset level for snoring. Once the pillow registers snoring above a decibel level of your choosing, it will start vibrating to gently wake up a snoring person to encourage them to change positions and open up their airways.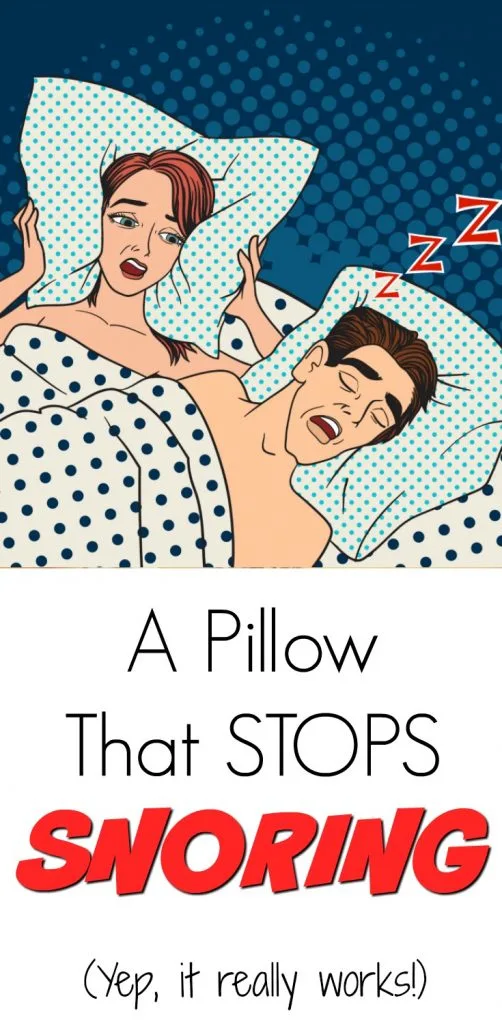 Let me tell you. We tried out the ZEEQ Smart Pillow for over a month, and it really does work to stop snoring, as well as doing all that it says.
My husband loves this pillow, and he is SUPER picky about pillows. In fact, he raves that it's the perfect combination of soft yet supportive.
This pillow is such a great find that I've included it in my Gift Guide to Better Sleep (check out all of the great finds)!
Smart Pillow
In addition to the comfy factor of the pillow, as well as being a pillow to stop snoring, there are other great features of this pillow that use technology to make your sleep better. (Plus, the box even plays music when you open it up. How cool is that?)
My husband has loved streaming audio through the speakers hidden inside the pillow. He usually listens to music or a book on tape before going to bed. But he does it with headphones plugged into his smartphone, which means he can't truly fall asleep before removing the headset.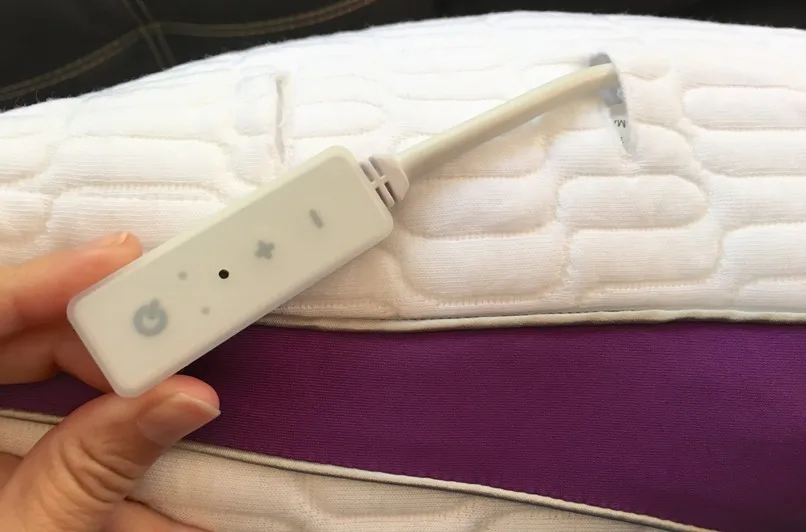 With the ZEEQ Smart Pillow, he can sync his smartphone with the pillow and set a timer for the music or book on tape to stop at a certain time. PLUS, I can't hear whatever he is listening to.
Not only does this pillow help you sleep better, it also gives you stats and details on HOW you sleep, so you know if you've got a problem or not. We were surprised to find out my husband's sleep patterns that are easily viewed through the app on his phone after each night.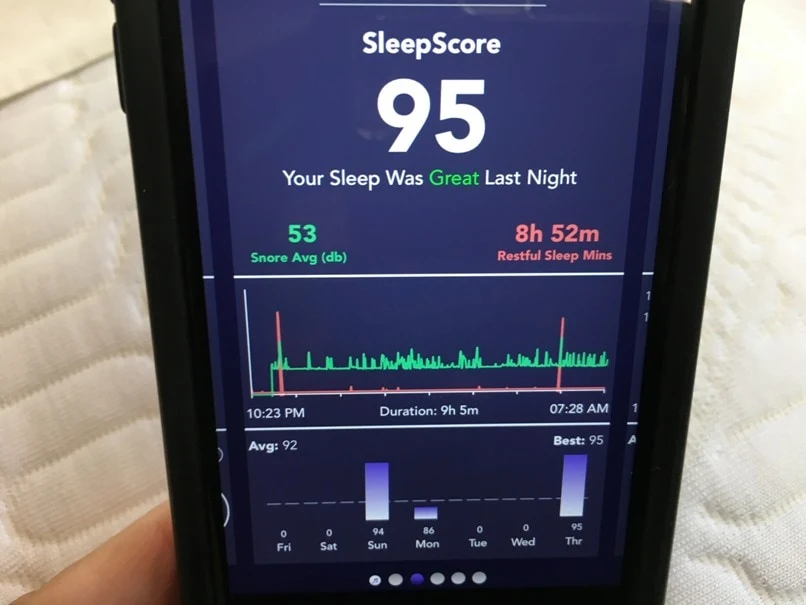 The ZEEQ Smart Pillow gives you details such as:
Sleep cycles
Snoring
Sleep duration
Restfulness
With the Smart Alarm feature, the ZEEQ Smart Pillow will even wake you up at the optimal part of your sleep cycle as your alarm.
With all of the technology and the remote that comes to control your pillow, it's no surprise that this smart pillow can also connect with Amazon Echo.
This pillow to stop snoring is amazing for diagnosing your sleep problems at home while also improving your sleep. Sure, I'd love it if the materials were all natural. Yet, I do feel that better sleep and getting more of it totally outweighs the benefits of natural pillow materials. Proper sleep is important for everyone, both the snorer and their partner!