In our family, the recipes and food traditions we pass down have always been super simple. We've found that actually getting in the kitchen together is the recipe to happiness. As my nephew becomes old enough to learn about helping to prepare food and making healthier choices, we spent a morning teaching him to make his own breakfast using delicious Harris Teeter Organics ingredients.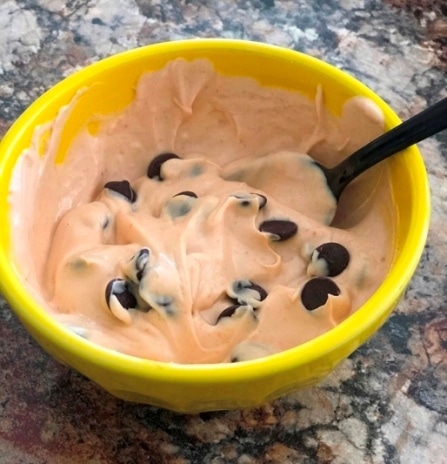 Teaching Kids to Cook
Marc is old enough now that he gets up, runs to the pantry, and grabs whatever he wants for breakfast in the morning. As a three year old, his choices aren't exactly wise.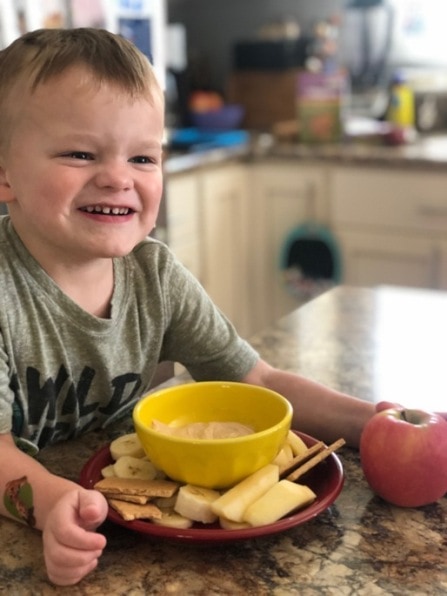 Which is why our family is really starting to foster his love of making his own food.
He'll eat healthier choices. But he wants them to taste just like the other brands that he is used to.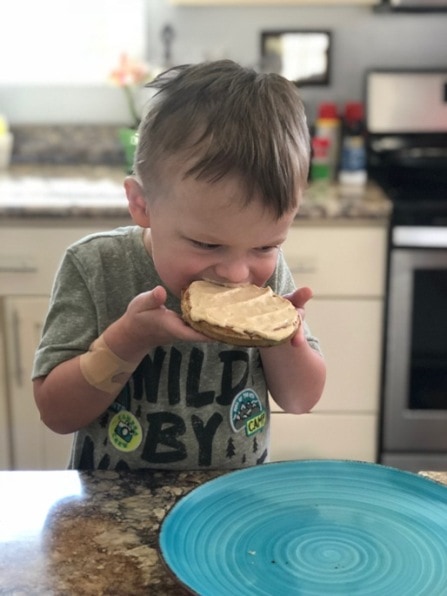 And, if he makes it himself, he is MUCH more inclined to eat healthy foods.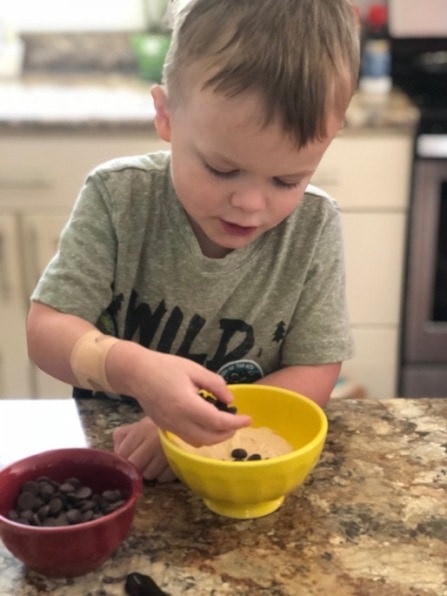 After a surprising shopping trip to Harris Teeter, we realized that all of the foods that are normally in the refrigerator and pantry – such as yogurt, peanut butter, graham crackers and more – could be found in Harris Teeter Organics brand.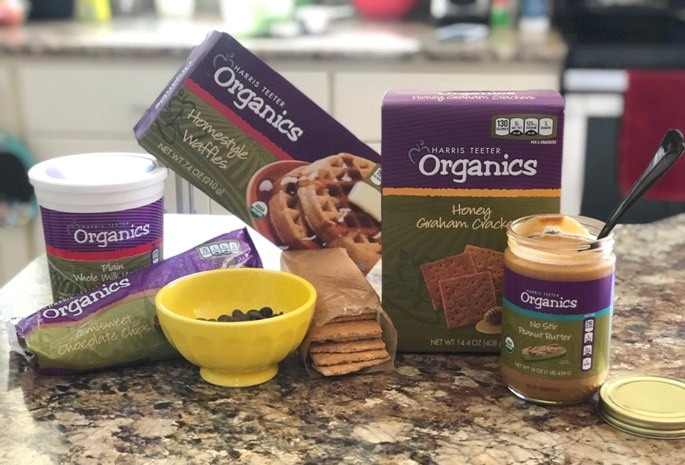 Plus, sometimes the prices of the Harris Teeter Organics foods were priced BELOW the non-GMO, conventional brands.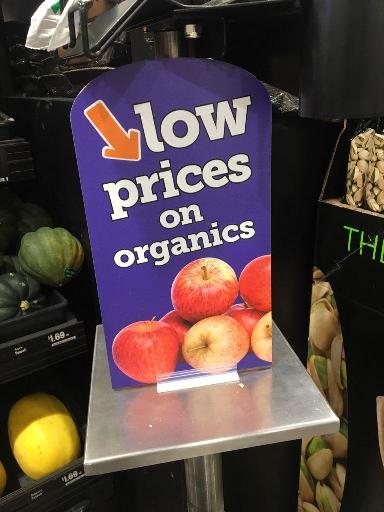 With a money-back guarantee and a free comparable replacement of the Harris Teeter Organics items if we didn't like them, we knew that now was the time to try out this brand we just discovered.
Let's just say, we were ALL happy.
One of Marc's favorite foods in the entire world is yogurt. So we used our kid-friendly recipe for a yummy yogurt dip that also doubles as a sweet spread to teach Marc how to make better-for-you choices.
Kid-Friendly Peanut Butter Chocolate Chip Dip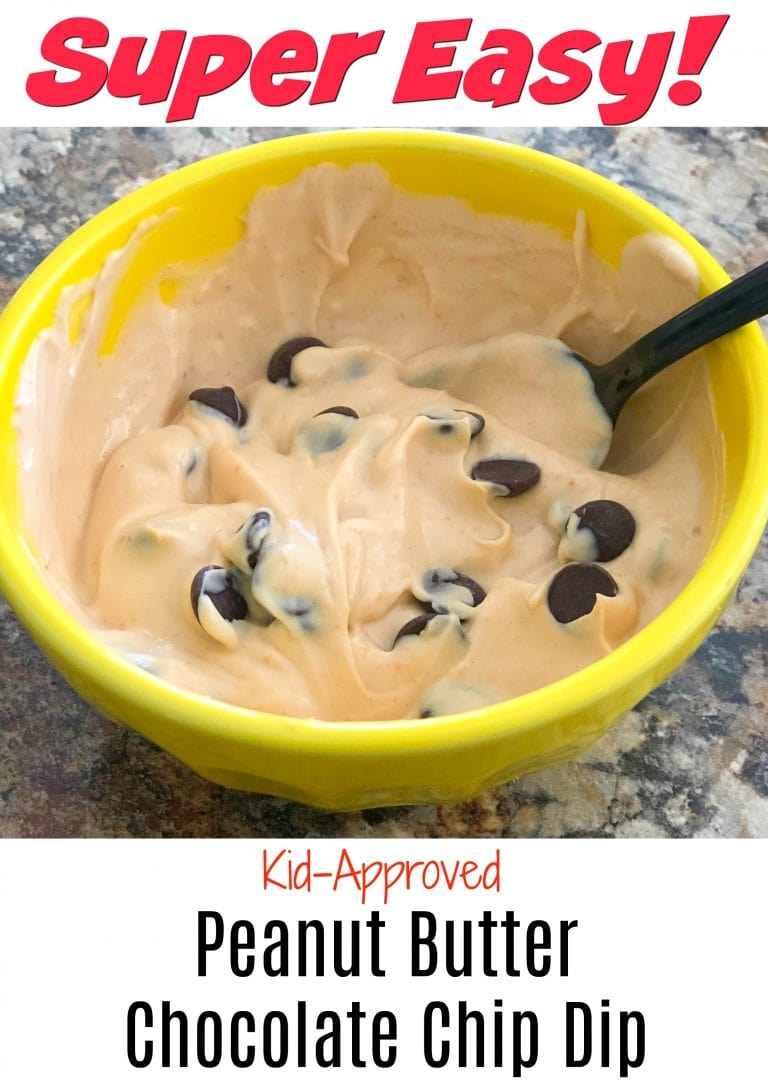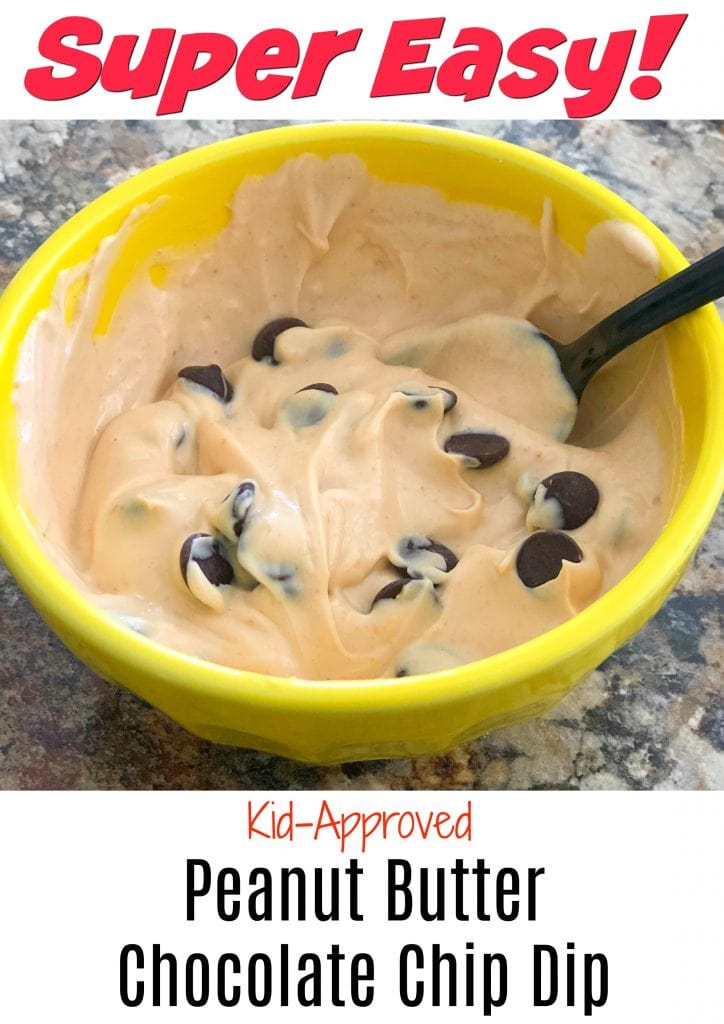 Ingredients
1 cup plain yogurt
1/2 cup peanut butter
Chocolate chips (as few or as many as you want)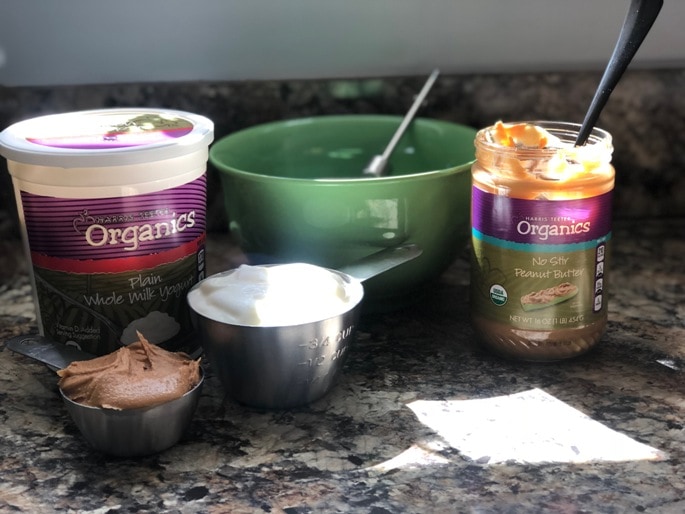 Directions
Stir yogurt and peanut butter together with a whisk until blended.
Don't get upset when the peanut butter is all over the toddler's hands and face and not the bowl. And then they lick their fingers.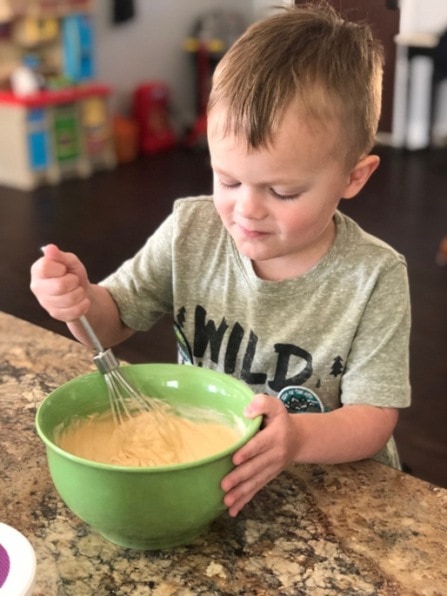 Add a few chocolate chips to the mixture and stir. Eat a few chocolate chips from the bag.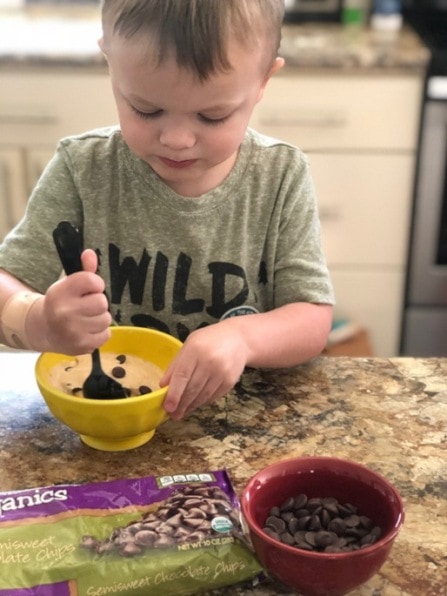 Store in a container in the refrigerator and use as a dip for snack foods throughout the day, or as a spread for toast or waffles.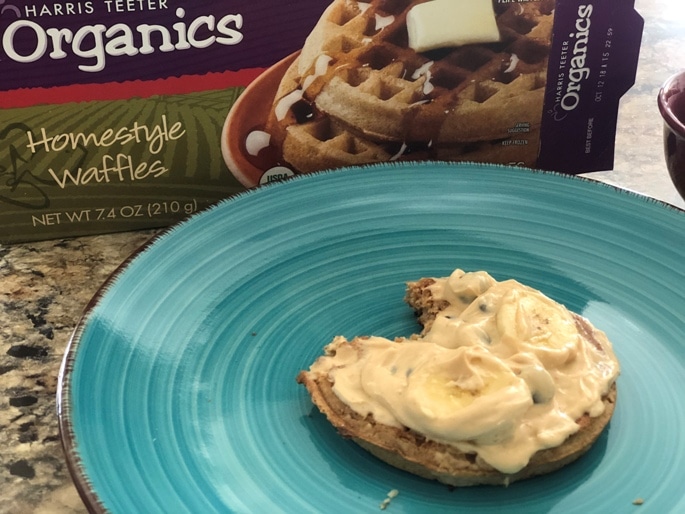 Harris Teeter Organics Foods 
I'll have to admit. Having a toddler test a new food brand for the first time can be daunting.
This is a little guy that can tell when the ketchup isn't a brand that he knows and loves.
So we all held our breath when we started teaching him our family recipe for an easy yogurt dip. And he never flinched.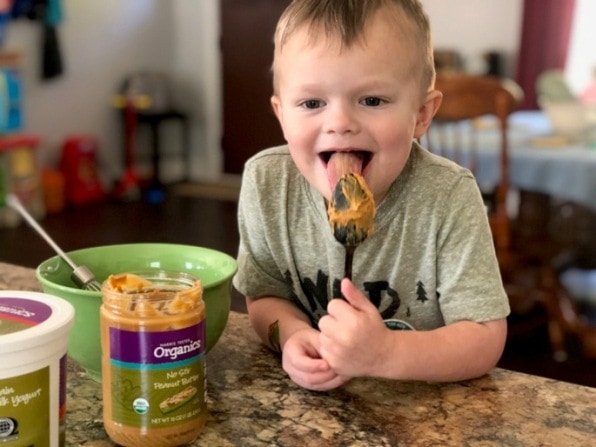 He just kept eating and eating and was excited about making his own food.
Needless to say, we were thrilled with how great Harris Teeter Organics foods taste, as well as how easy they are to find and how affordable they are.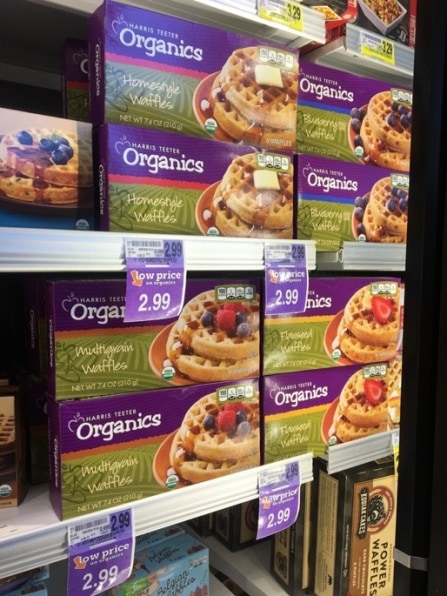 So I was overjoyed when I learned that Harris Teeter has an organics line with 351 items. All of them are free from:
GMOs (Genetically Modified Organisms)
Synthetic fertilizers
Synthetic pesticides or herbicides
Artificial preservatives, colors or flavors
Ionizing radiation
Growth hormones
Antibiotics
And there are so many different items to choose from. You'll find a Harris Teeter Organics replacement for all of the items you have at home anyways, including:
Tortilla chips
Frozen waffles
Yogurt
Ketchup
Juice
Graham crackers
Chocolate chips
Frozen produce
Have you heard about Harris Teeter Organics foods? I can't believe I haven't been buying organics at Harris Teeter until now!