We received a Little Tikes Go Green! Playhouse and we have been eager to put it together!! The weather certainly has not been co-operating! From snow to rain and just wet ground all the time, we've been patiently waiting to take it outside and have some fun!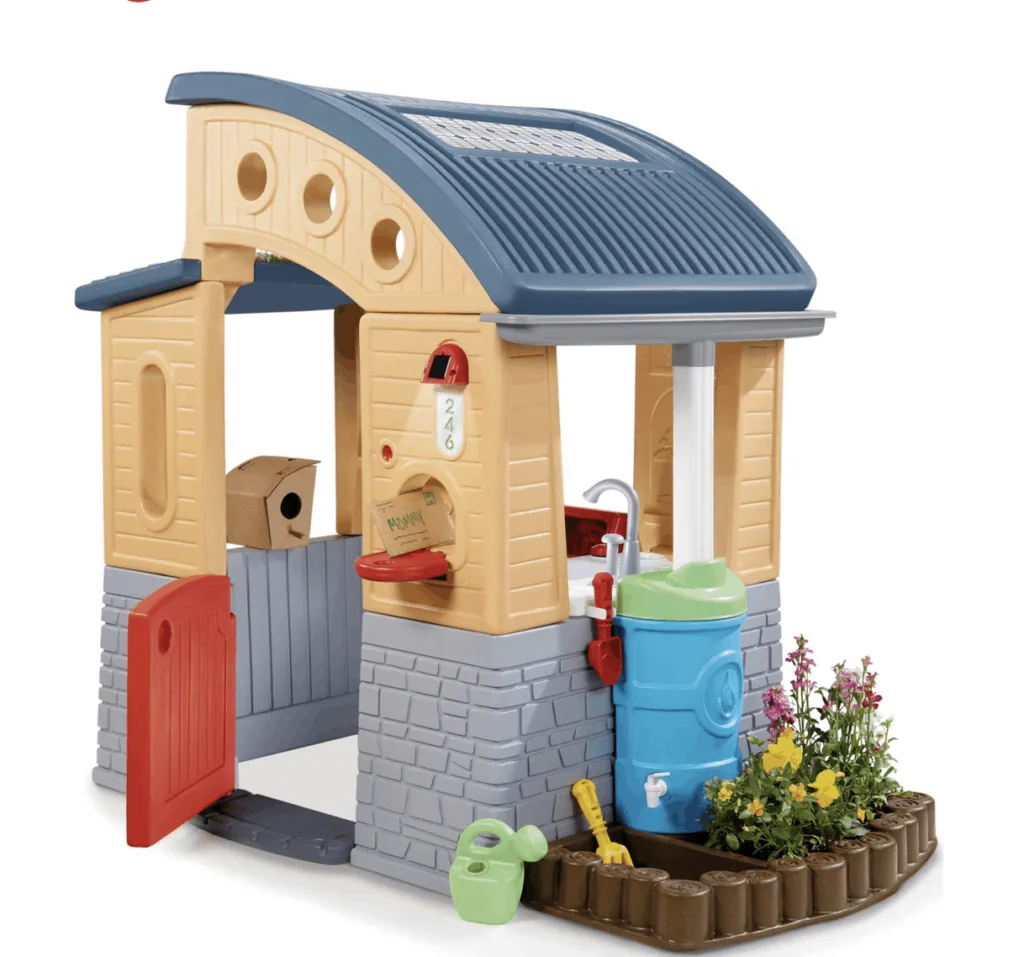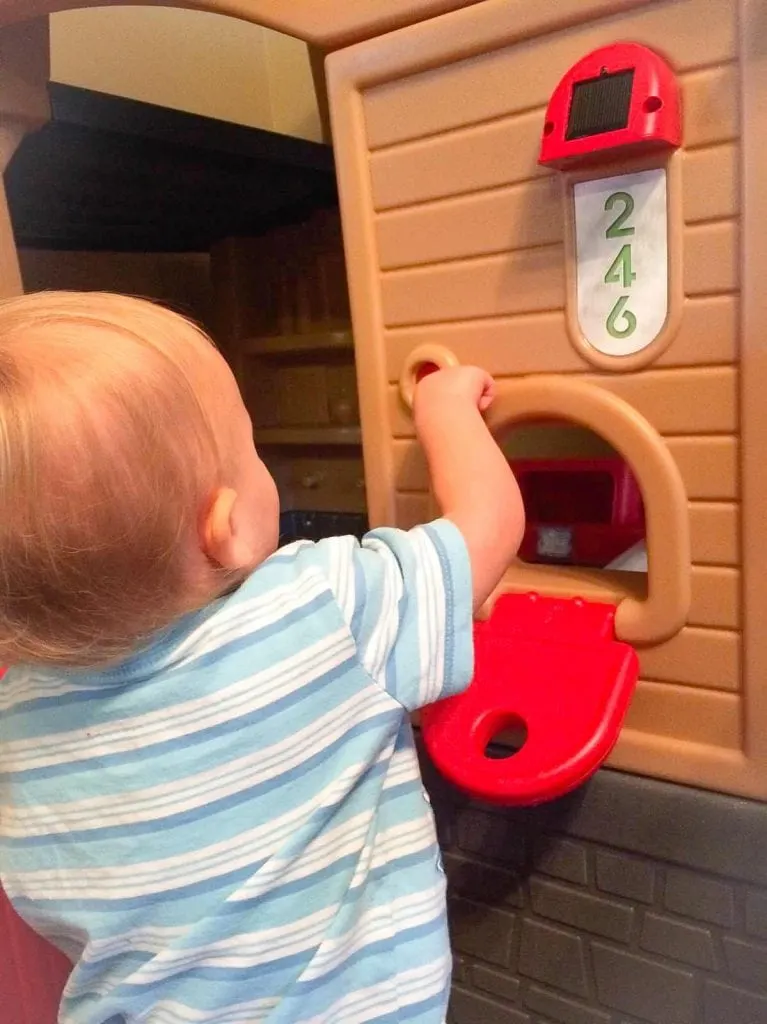 Putting Together Our Little Tikes Go Green Playhouse
We finally had a good day and some dry ground to place our house on, so my husband grabbed a helper and a power drill and got to work.
The playhouse directions were easy to follow and with some help, the house took shape very quickly!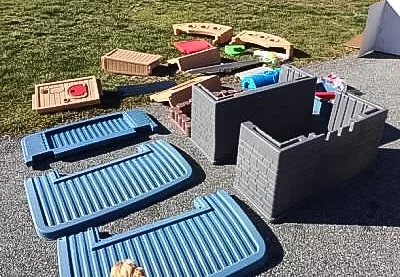 The Go Green! Playhouse has some amazing features that will encourage eco-friendly activities for my boys.
A few of the unique aspects of this Little Tikes Go Green Playhouse are:
solar panel in the roof
the working door bell
functioning rain barrel
I'm so excited to make use of the rain barrel! I know my son will love that he has a working pump sink and the ability to water his own future garden!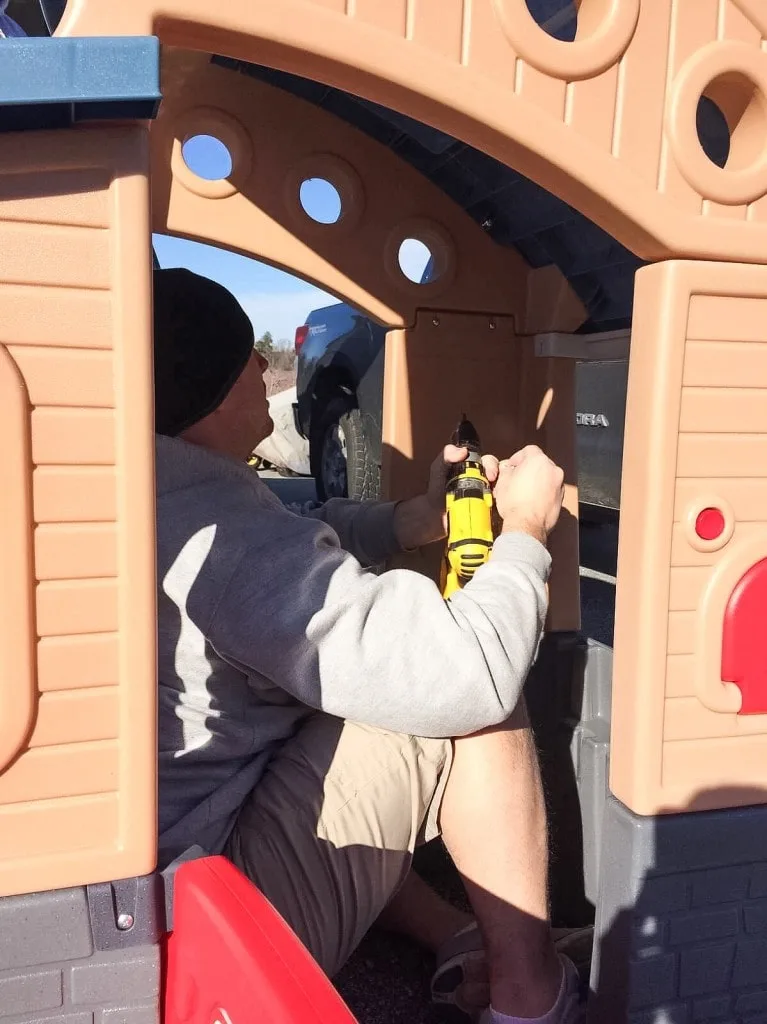 As the weather permits, we will be making use of all of the fun opportunities for eco friendly projects. But for now setting up location was our first priority.
The house would ideally be set up in a direction where the solar panel that allows light over the house number would get enough sunlight to charge.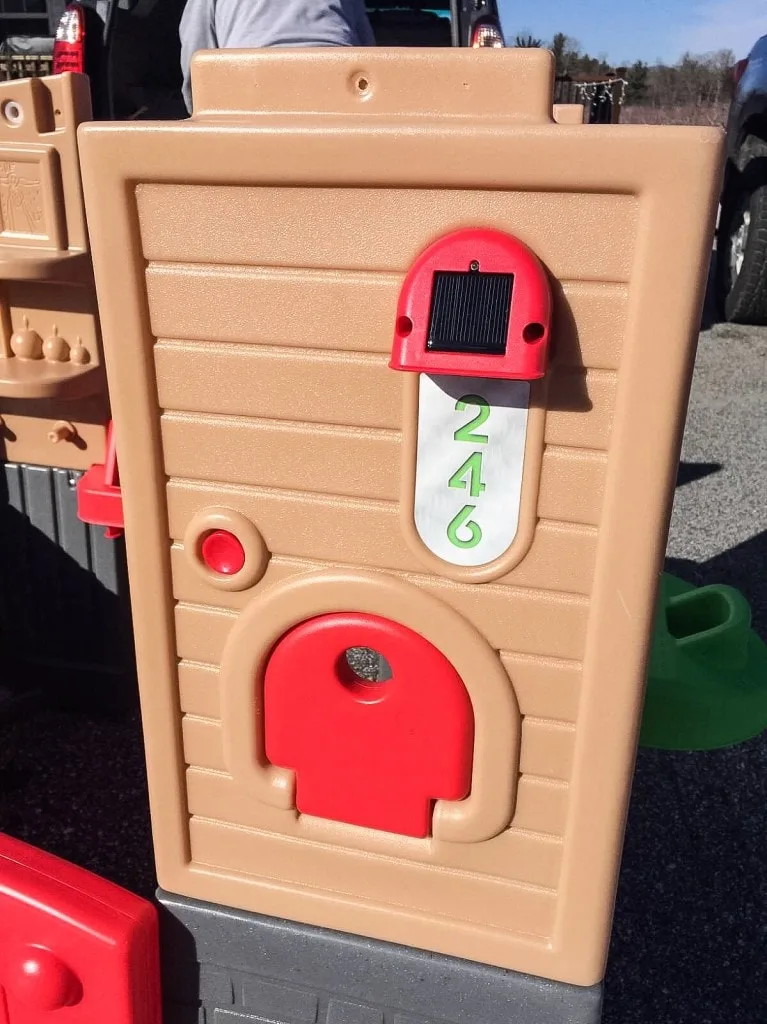 Naturally Preventing Weeds Under the Playhouse
We also wanted to think of the best foundation for the house to be on. We didn't want grass or weeds growing inside the Go Green Playhouse. But we also didn't want to use any chemicals to kill grass or weeds during the summer when the play house was being used.
So what did we do?
Don't throw away the big box that your Little Tikes Go Green Playhouse comes in!
There are many uses for this large piece of cardboard, including preventing weeds from growing! Cardboard is an easy eco-friendly way of preventing weeds in the yard! (Newspaper also works, but doesn't last as long. And if you do find weeds growing, white vinegar will kill weeds without chemicals.)
I simply cut a piece of cardboard the size of the base of our house. We placed the cardboard on the ground, and the house on top and were ready to go!
You can also consider letting the large piece of cardboard extend beyond the base of the playhouse instead of cutting it to size. This will allow weed control around the base of your playhouse as well! (shown in picture below)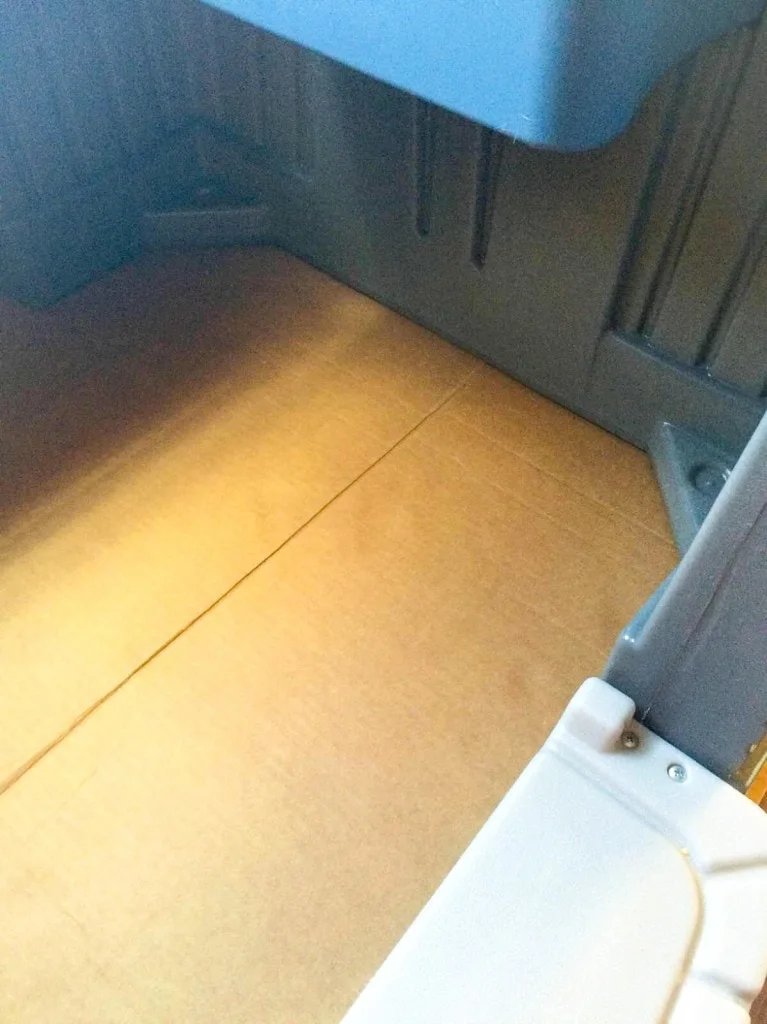 From this point, choice of ground cover will be what works best for you!
Sand, mulch, and dirt are options that can be placed on top of your cardboard. The choice is of course yours, but rest assured that your cardboard box will do the job of keeping out those pesky weeds without the use of harmful ingredients.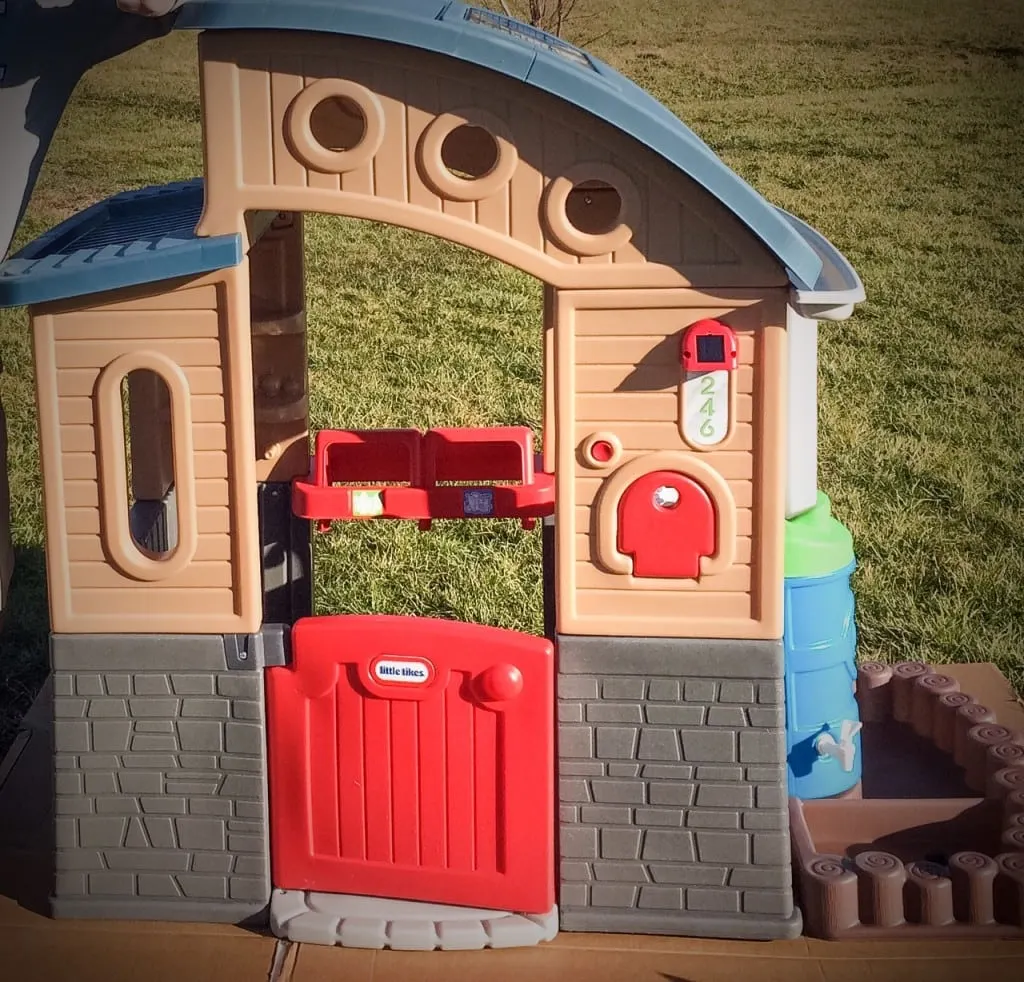 Our little playhouse is set up and ready for playtime! Sunnier days are coming as well as eco-friendly fun for the boys!!
Thanks to Little Tikes for providing us with a Go Green Playhouse, and for sponsoring this post. My son is absolutely loving his new play house!