I am always looking for a super easy way to jump start my day. Like ridiculously easy. If it involves a blender or the oven, count me out. So I was surprised at how easy this orange vanilla ginger cocktail recipe was to put together using Emergen C packets.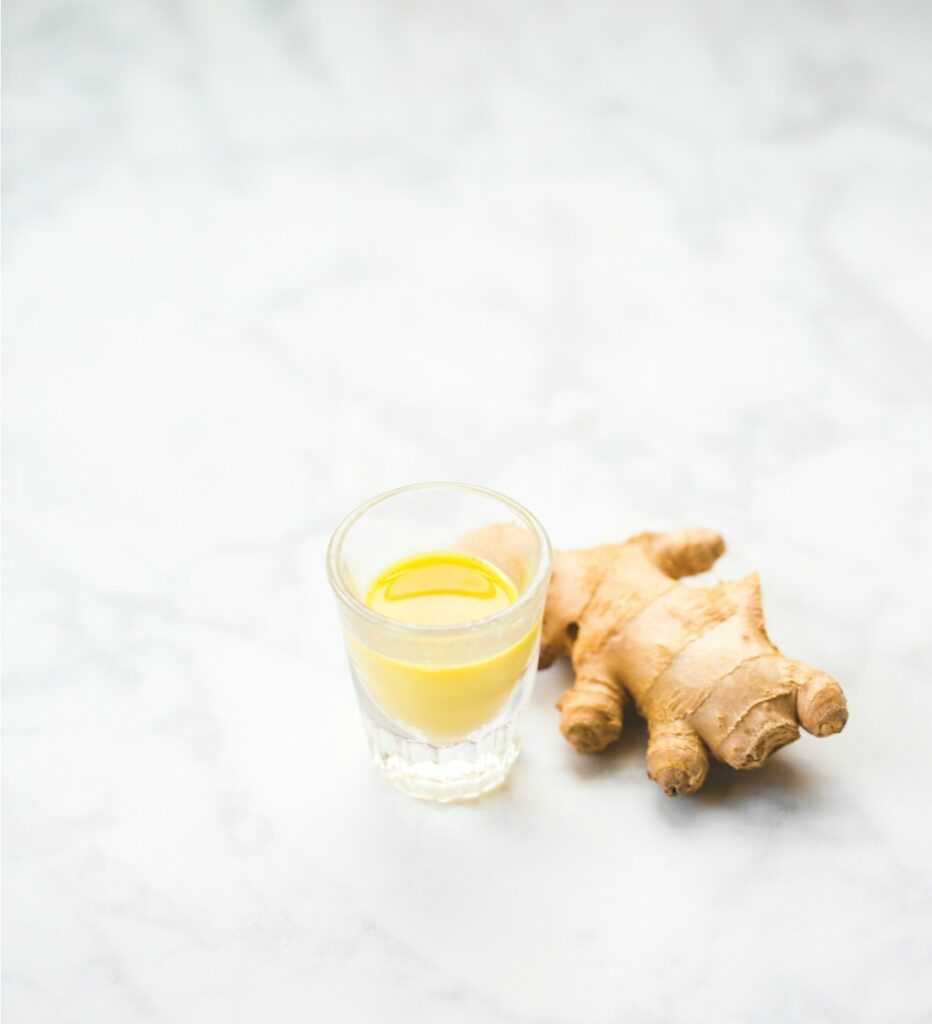 I want to feel fortified for my mornings, yet I also need something as quick as possible. So when I started combining some flavors for a fun morning drink, I literally did a happy dance when I created this Orange Vanilla Ginger Mocktail recipe.
Yeah, it's THAT good! And that EASY!
Using a packet of Emergen-C makes this mocktail even more fun.
With the fizziness of Emergen-C, the Orange Vanilla Ginger Mocktail tastes like a drink you'd indulge in at lunch. Yet, it is an easy and delicious way to take vitamins. Who doesn't love that?!?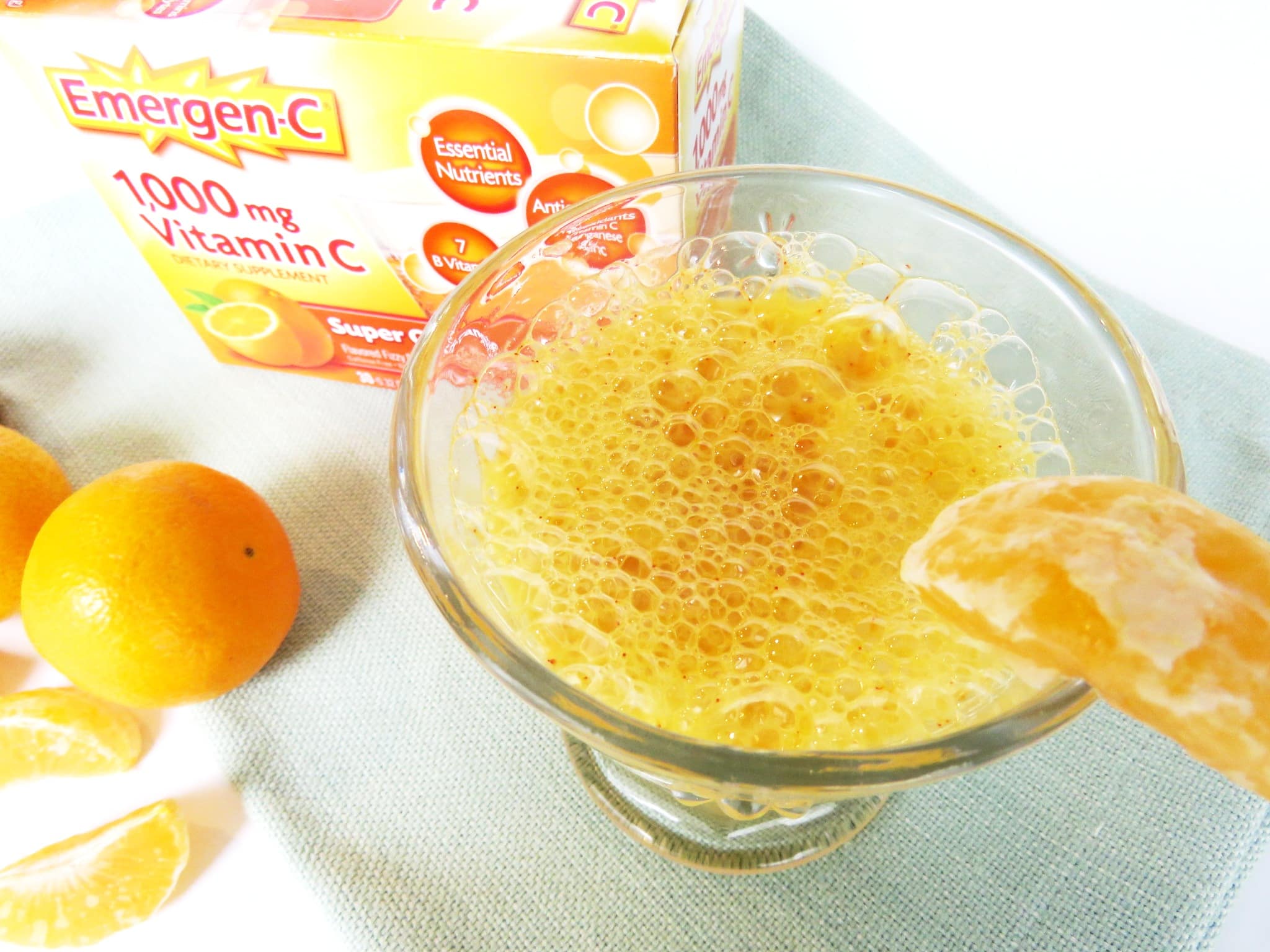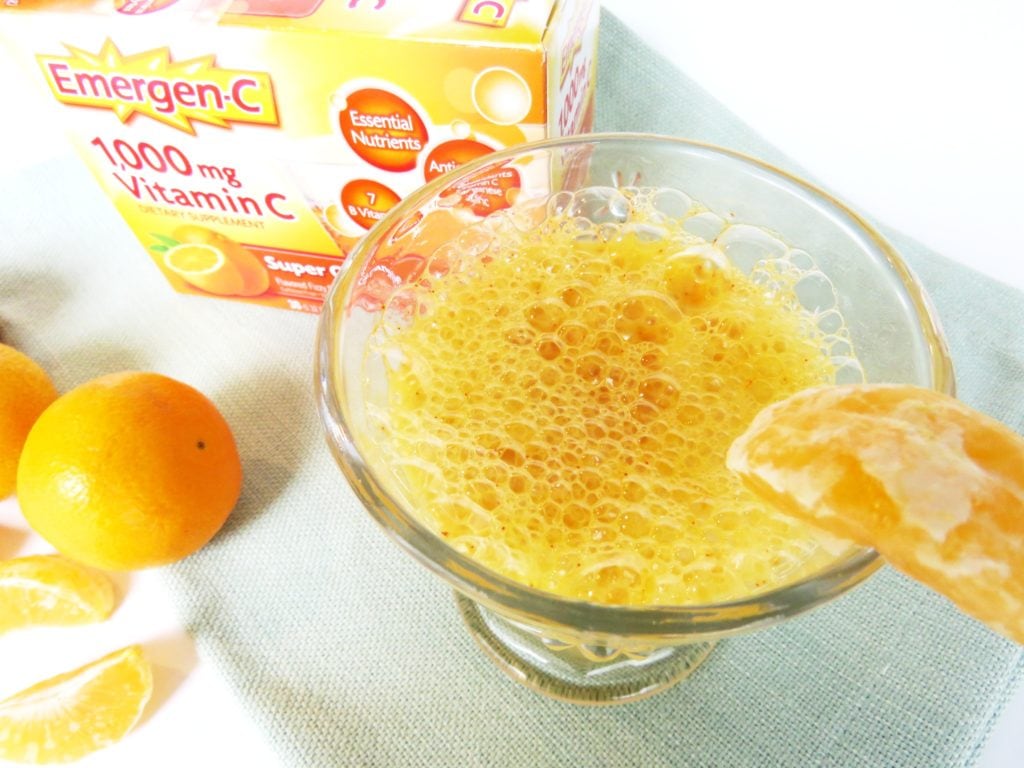 That's right. You're getting 7 B Vitamins to enhance your energy naturally* without caffeine. That gives me peace of mind during the winter months.
Fun Fact: Emergen-C has more Vitamin C than 10 oranges! (Based on using the USDA.gov nutrient database value for a large, raw orange)
And it's yummy along the way. (I absolutely hate swallowing lots of pills for my daily vitamins. This Orange Vanilla Ginger Mocktail is SO much more enjoyable! And I can easily sip it while putting on makeup or getting ready in the morning.)
So try a glass of this Orange Vanilla Ginger Mocktail. Let me know what you think.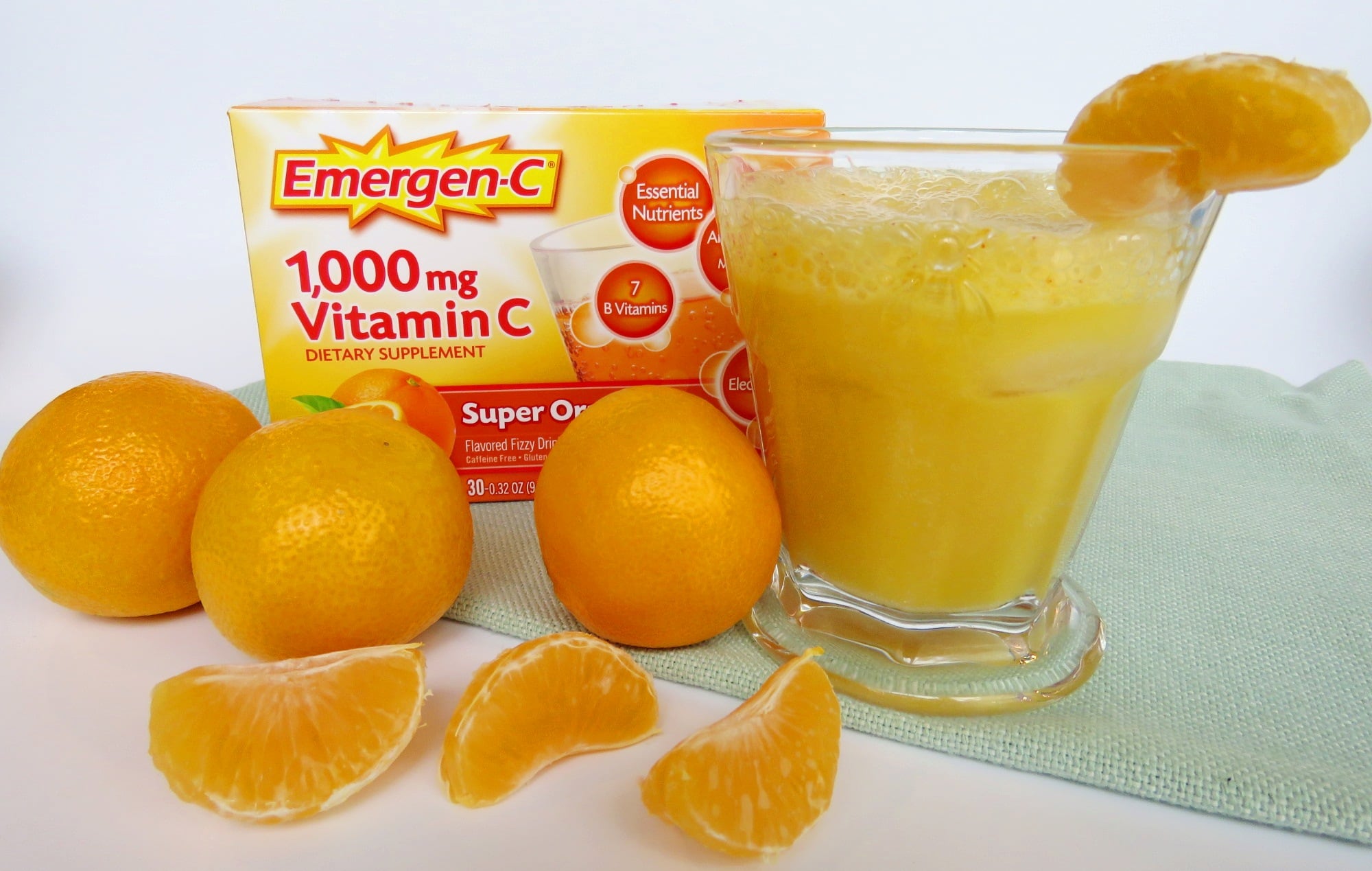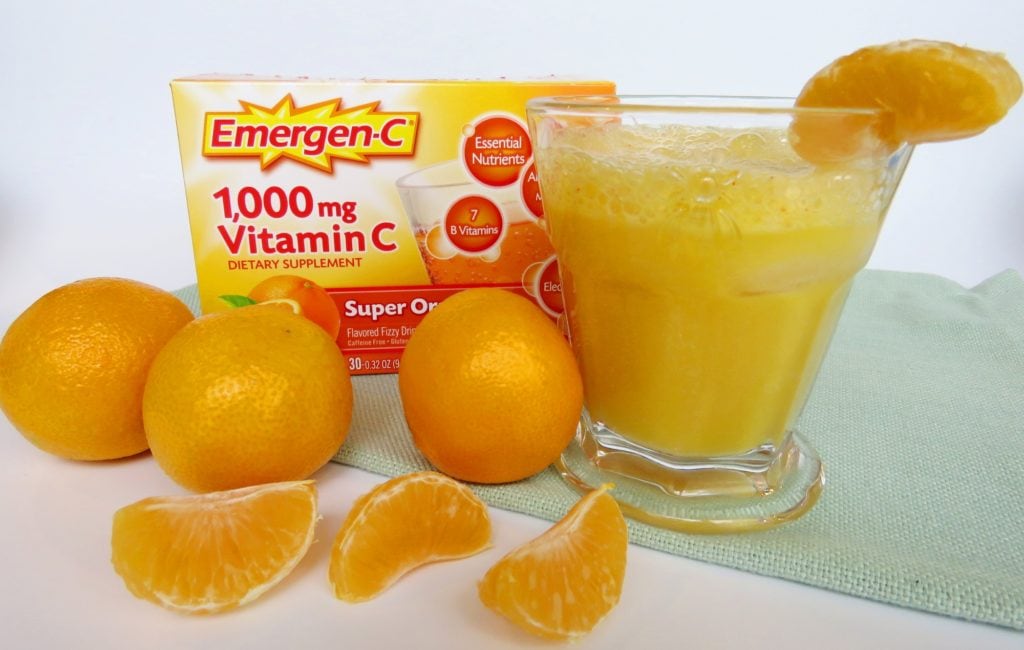 Orange Vanilla Ginger Mocktail Recipe
Makes 1 serving.
Ingredients
4 oz. orange juice
3/4 tsp. ginger juice
1/2 tsp. vanilla extract
1 packet Super Orange Emergen-C
Fresh fruit for garnish
Directions
Mix together orange juice, ginger juice and vanilla extract.
*Note: I found ginger juice at a health food store online. It replaces ginger ale. The fizziness of Emergen-C, with the ginger juice, is a perfect substitution for the soda.
Add the packet of Emergen-C to the glass and stir.
Top with a slice of orange, or other fresh fruit.
Enjoy 🙂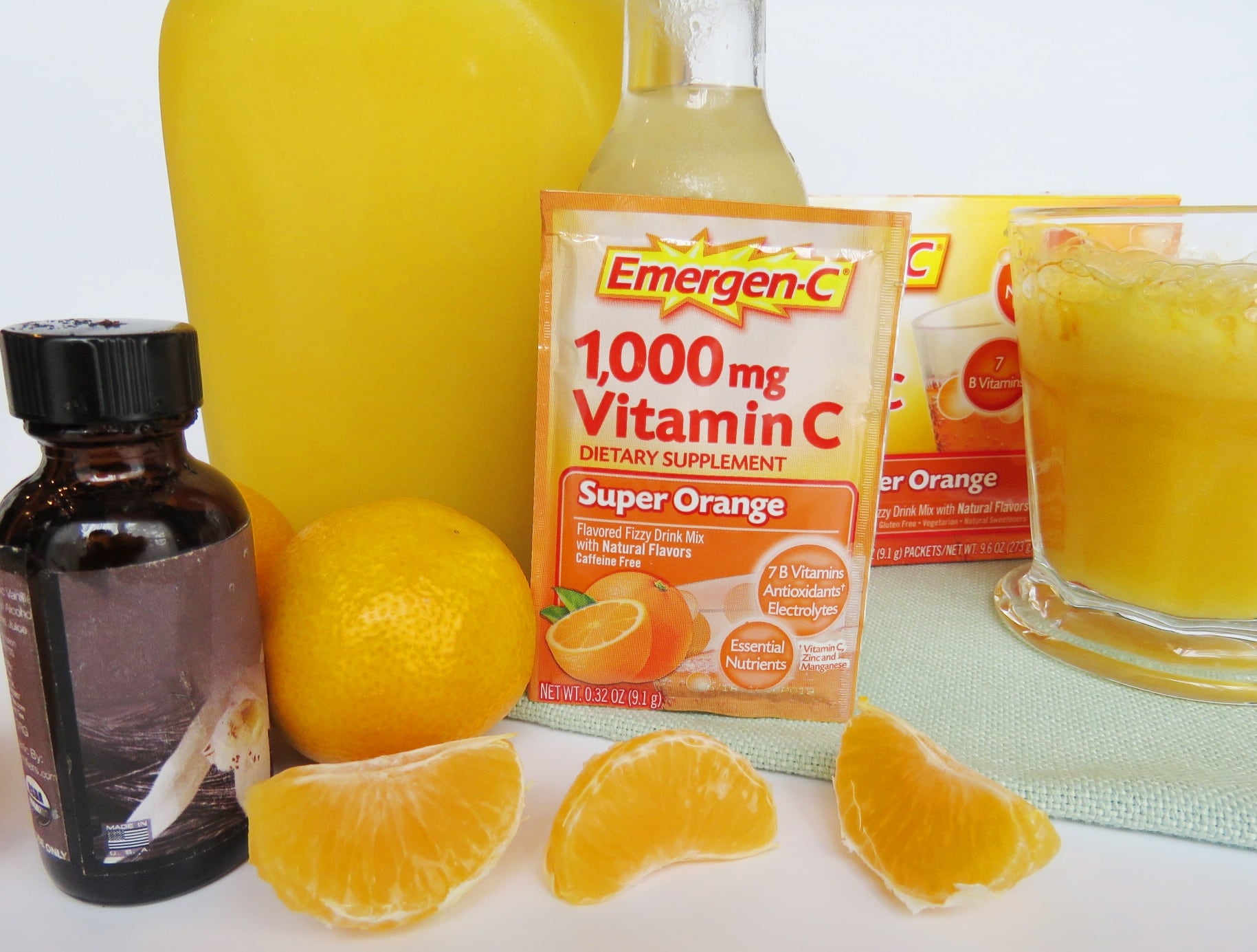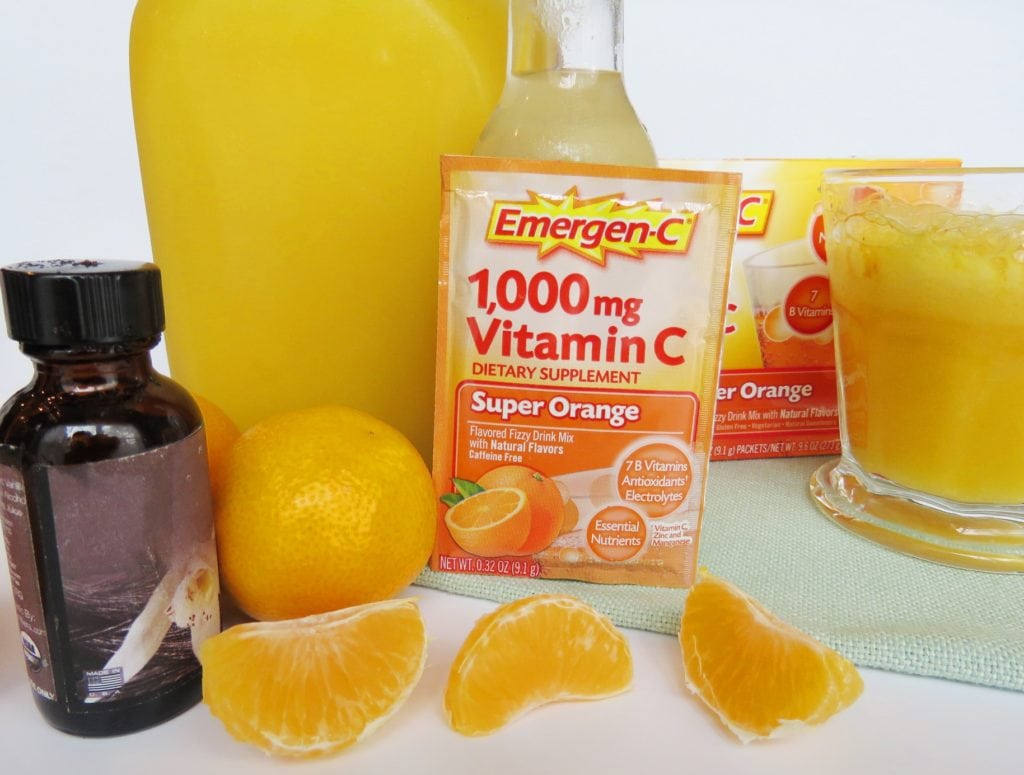 With more than 20 flavors of Emergen-C, this recipe can be adapted to fit everyone's unique tastes. Perhaps one person likes Raspberry, while another likes Strawberry-Kiwi or Coconut-Pineapple. It's easy to customize everyone's drinks because of the individual packets you add at the end of the recipe.
As a Florida girl living in the heart of citrus country, though, I prefer the Super Orange variety!
Pin it and Share!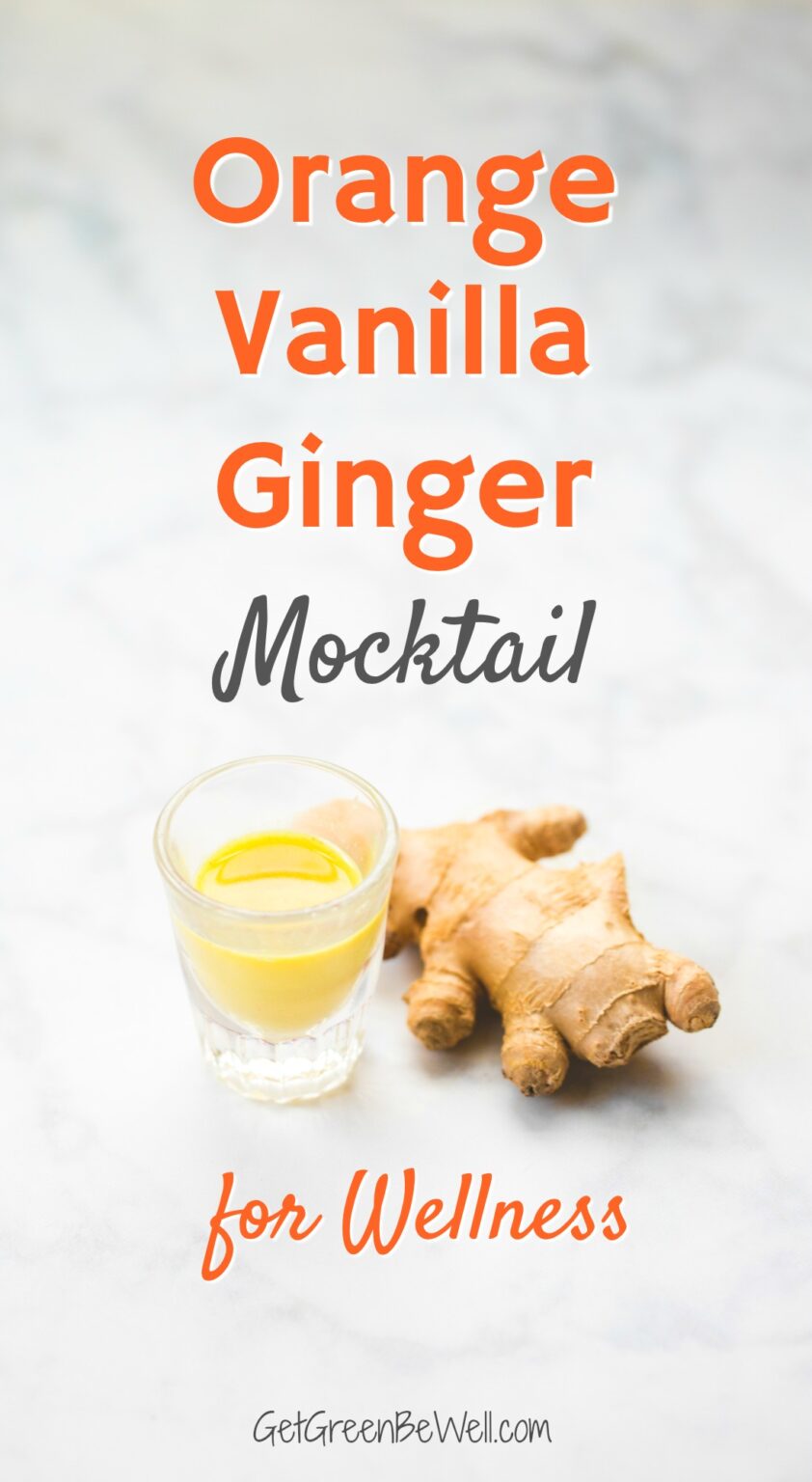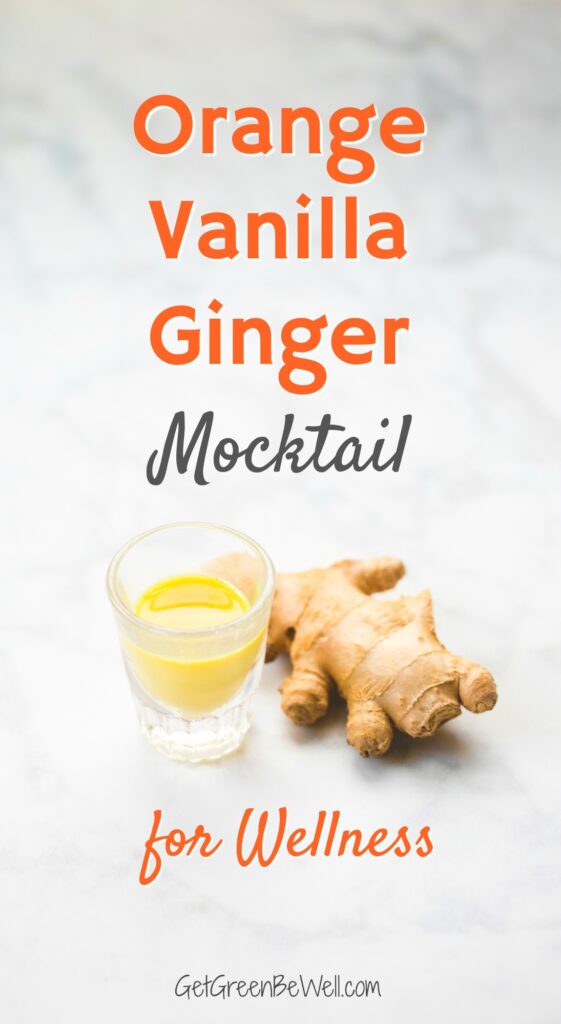 *This statement has not been evaluated by the Food and Drug Administration. This product is not intended to diagnose, treat, cure or prevent any disease.