Got an empty oatmeal container and wondering how to reuse it? Why not try this oatmeal container craft and turn it into a stylish plastic grocery bag holder? And download our free printable artwork to do it!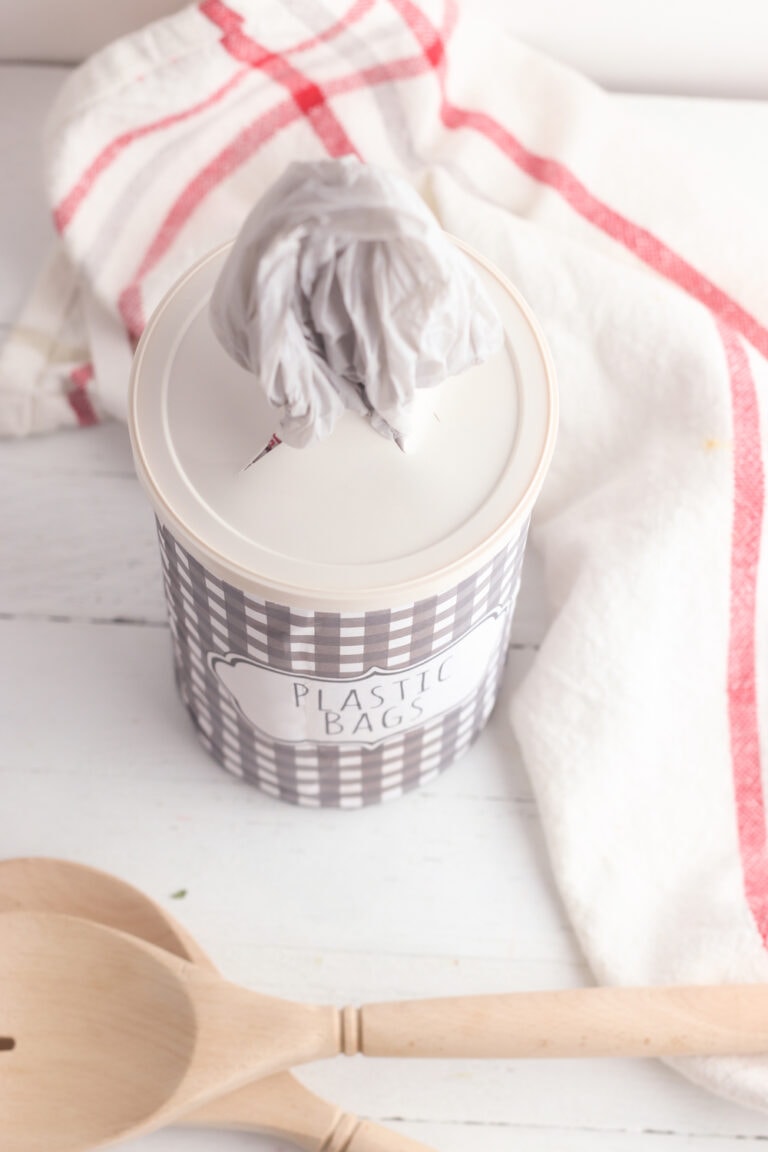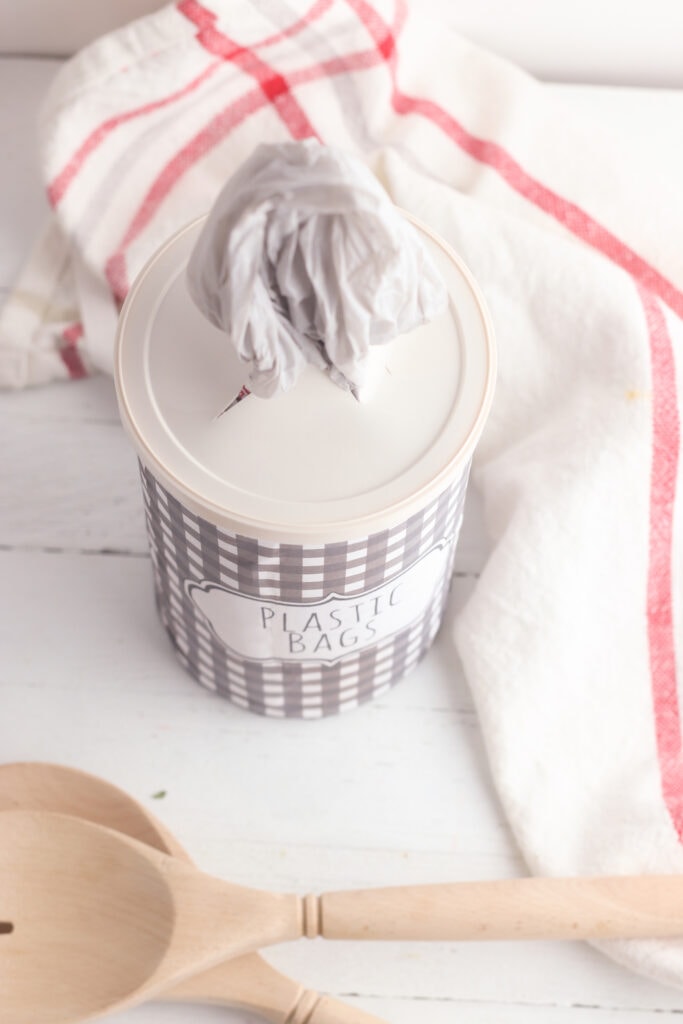 What to Do with Plastic Grocery Bags
I don't know about you, but as much as I try to avoid using plastic bags, they still end up in piles at my home. Whether it's from meat packages that are wrapped in plastic bags in the grocery checkout line, or purchases that I make without bringing my reusable bags.
Sometimes these plastic grocery bags come in handy. While I can recycle them at my grocery store (and I do), I also use them in a variety of ways. Such as wrapping up something nasty to put in the trash or laying a wet paint brush on them to protect my furniture.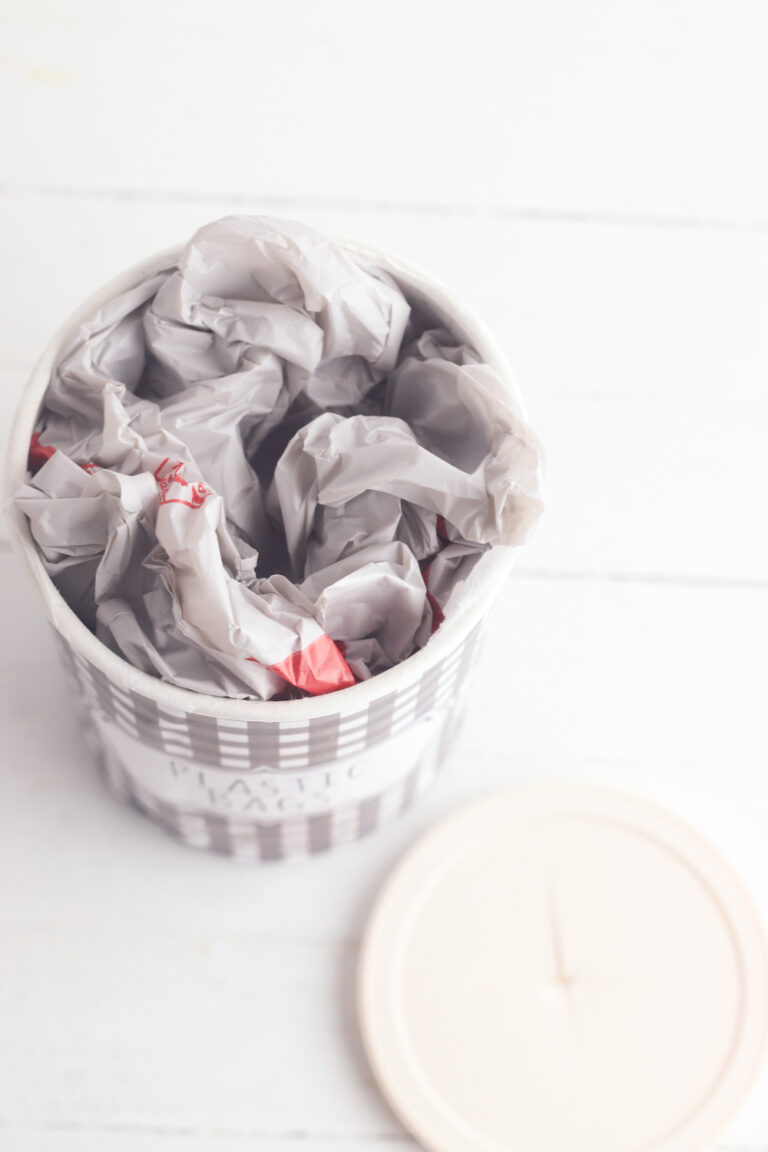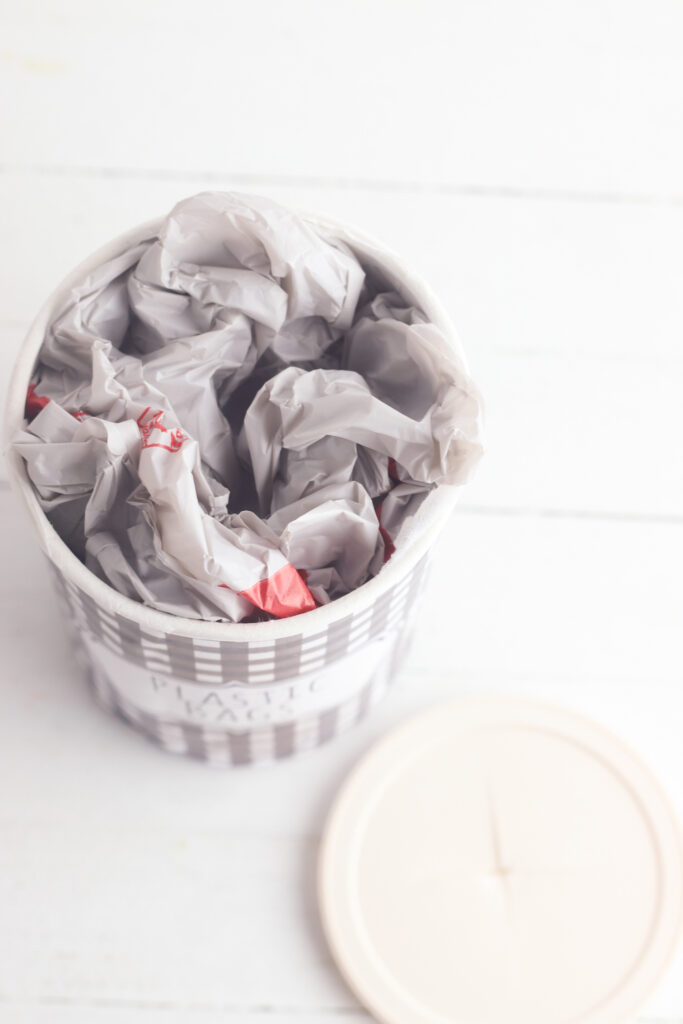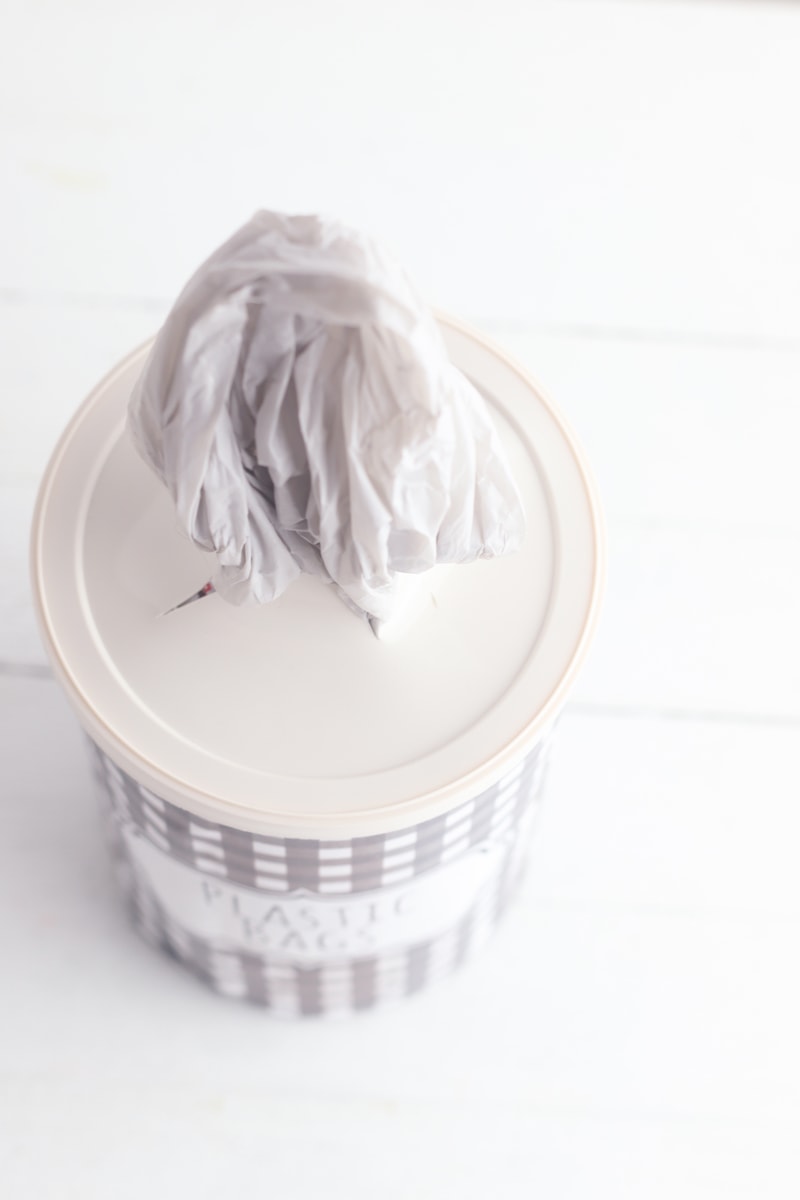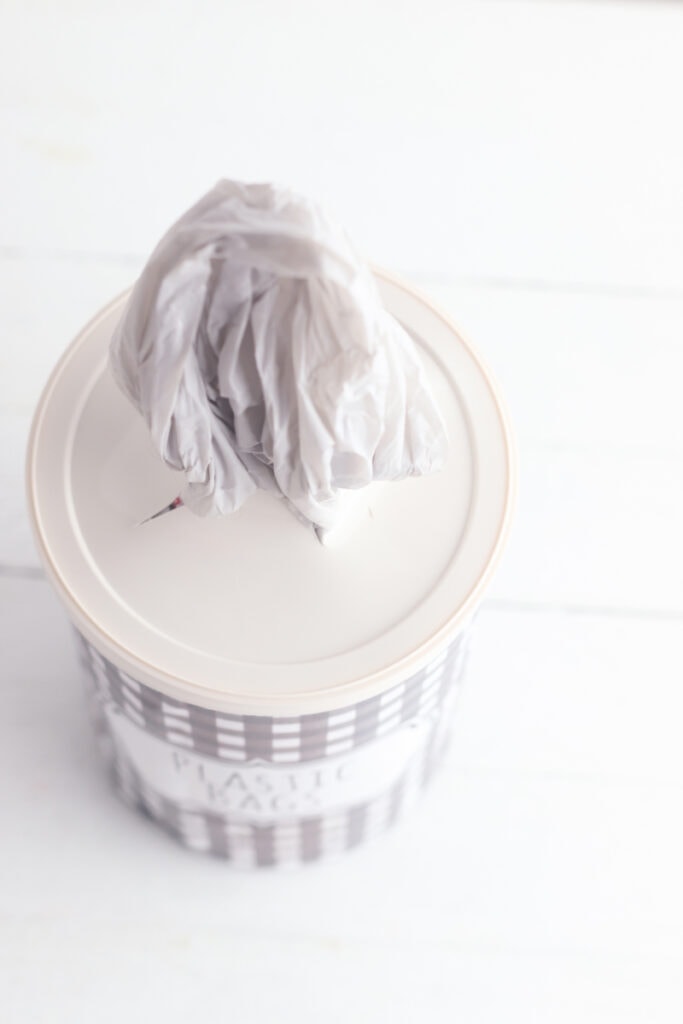 While recycling is always a great idea when it comes to taking care of trash, upcycling is even better!
When you upcycle (or repurpose) a product, it means that it doesn't even have to enter the waste stream or recycling stream. And there's so many great items that often end up in the trash that we could easily be reusing on a daily basis!
If you love oatmeal and have empty containers in your home, give these easy DIY a try!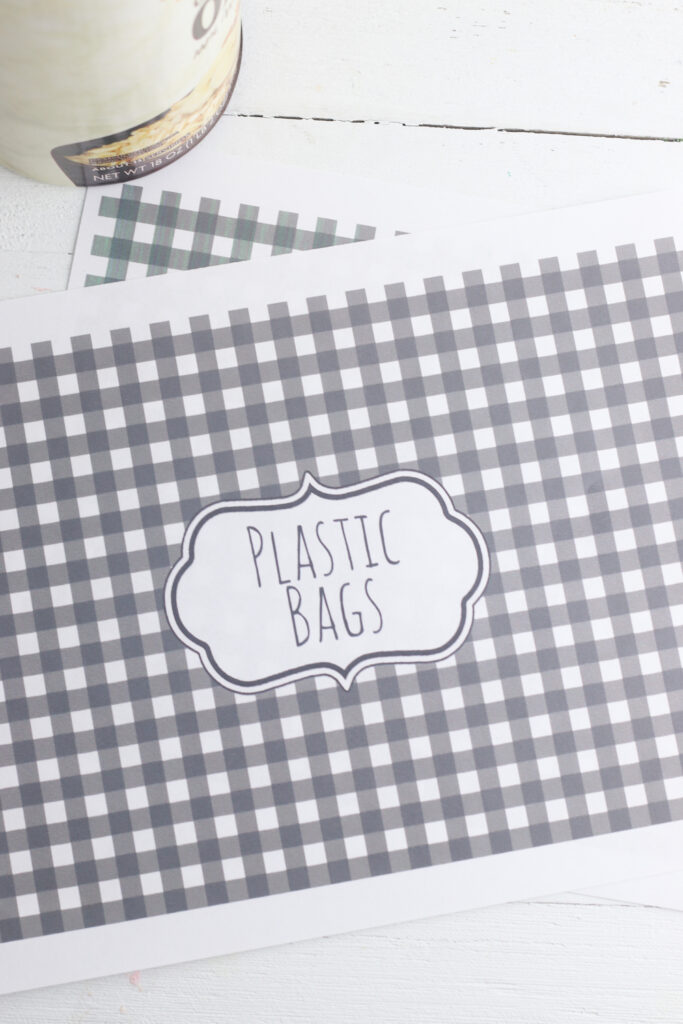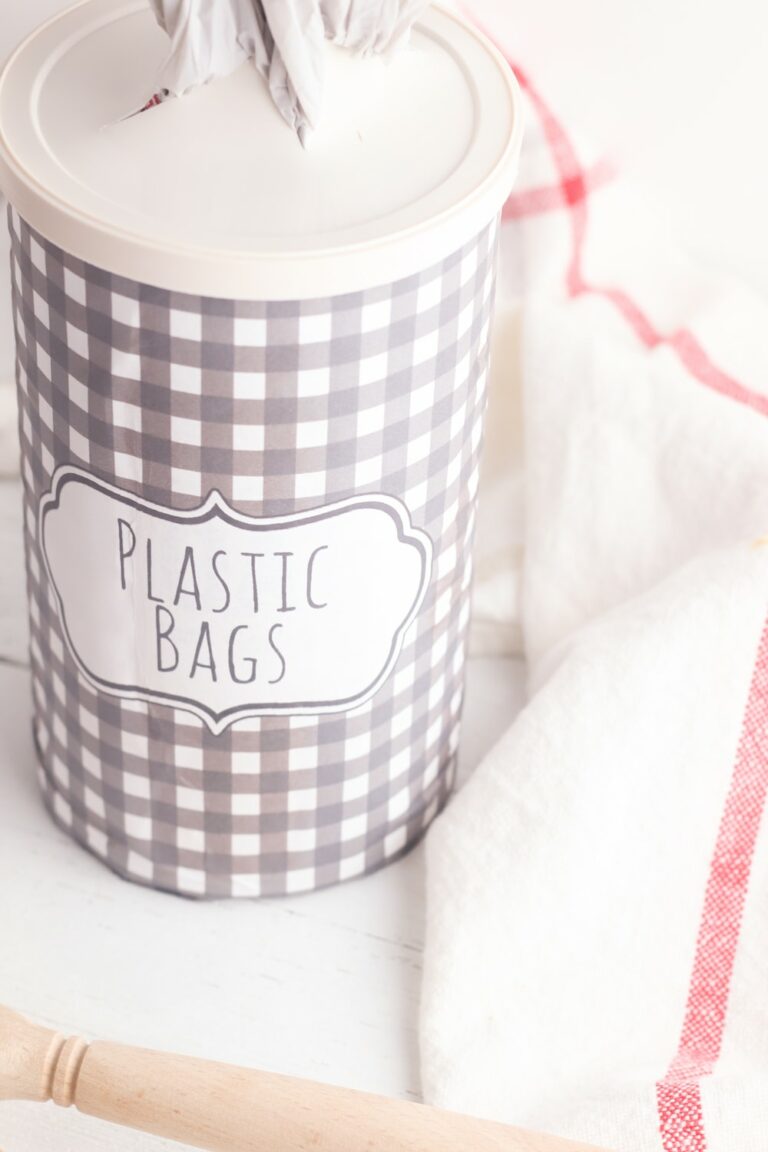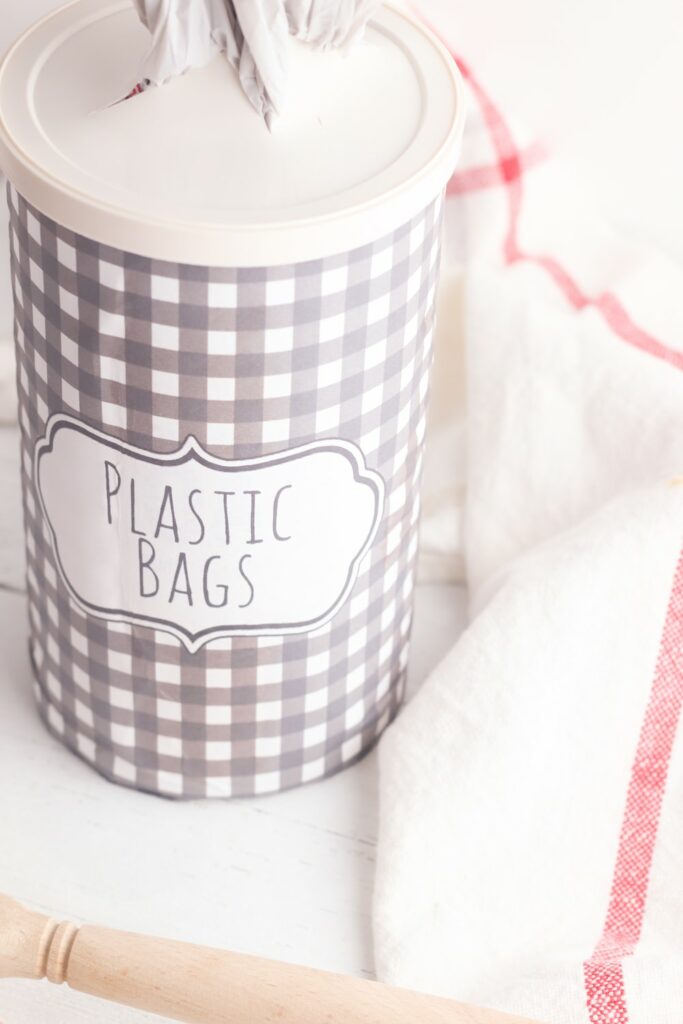 How to Reuse an Oatmeal Container
Make a plastic grocery bag holder with this easy craft reusing an oatmeal container.
Supplies
Instructions
Print out our free wrappers – one for both front and back. While card stock is more sturdy, white paper will do just fine.
Cut out the wrappers to fit your size of oatmeal container.
Remove the lid from the oatmeal container.
Glue the back page wrapper to the back of the oatmeal container. Then glue the front page wrapper, overlapping the edges over the back page. Keep in mind hot glue is probably not best when gluing paper. If you are using a heavier card stock, that might be fine. Otherwise, use a craft glue.
Carefully cut an X shape in the top of the oatmeal lid with scissors.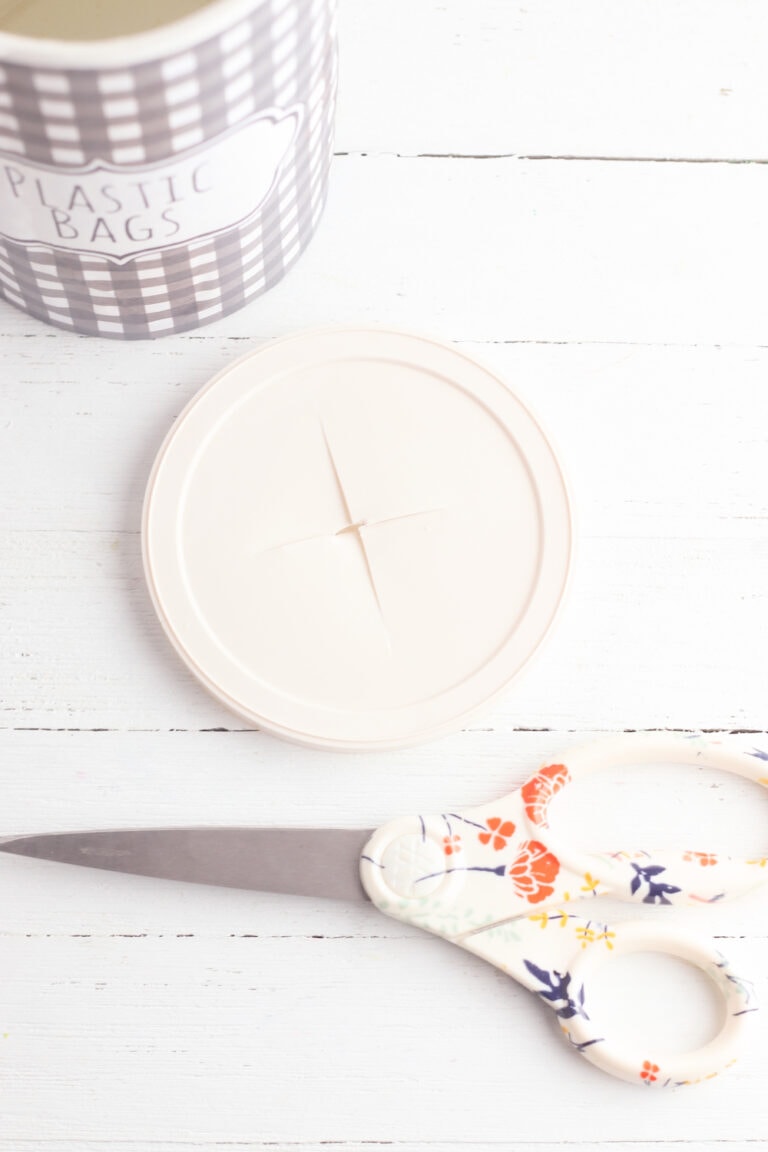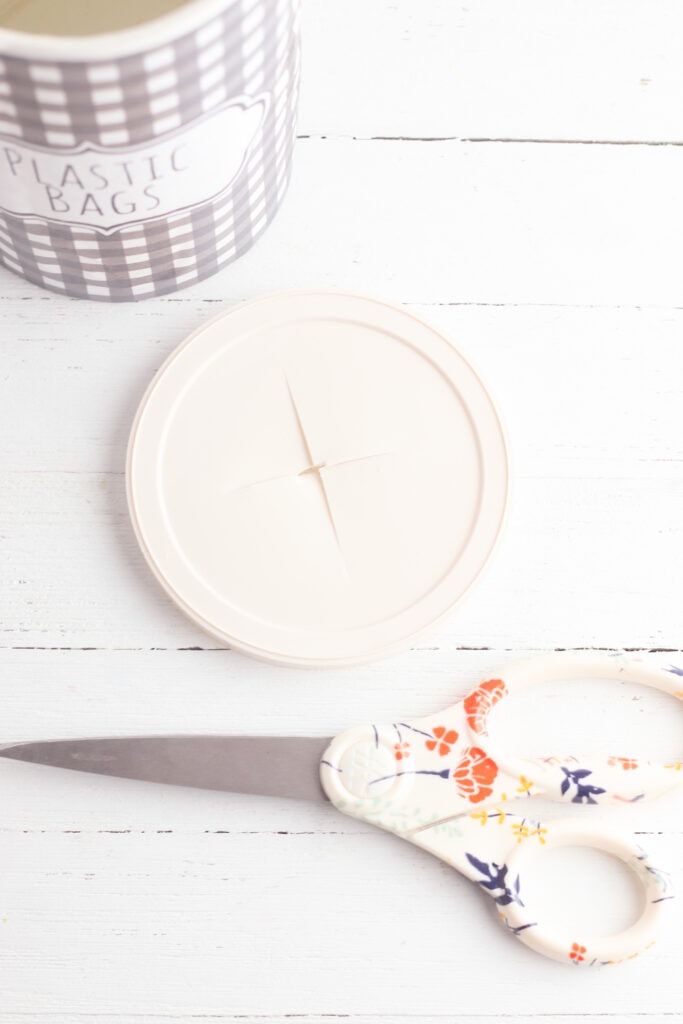 Fill the upcycled oatmeal container with your plastic grocery bags and place the lid on top.
Pull a bag through the opening in the lid for easy access.
Pin this craft idea to save for later and share with others!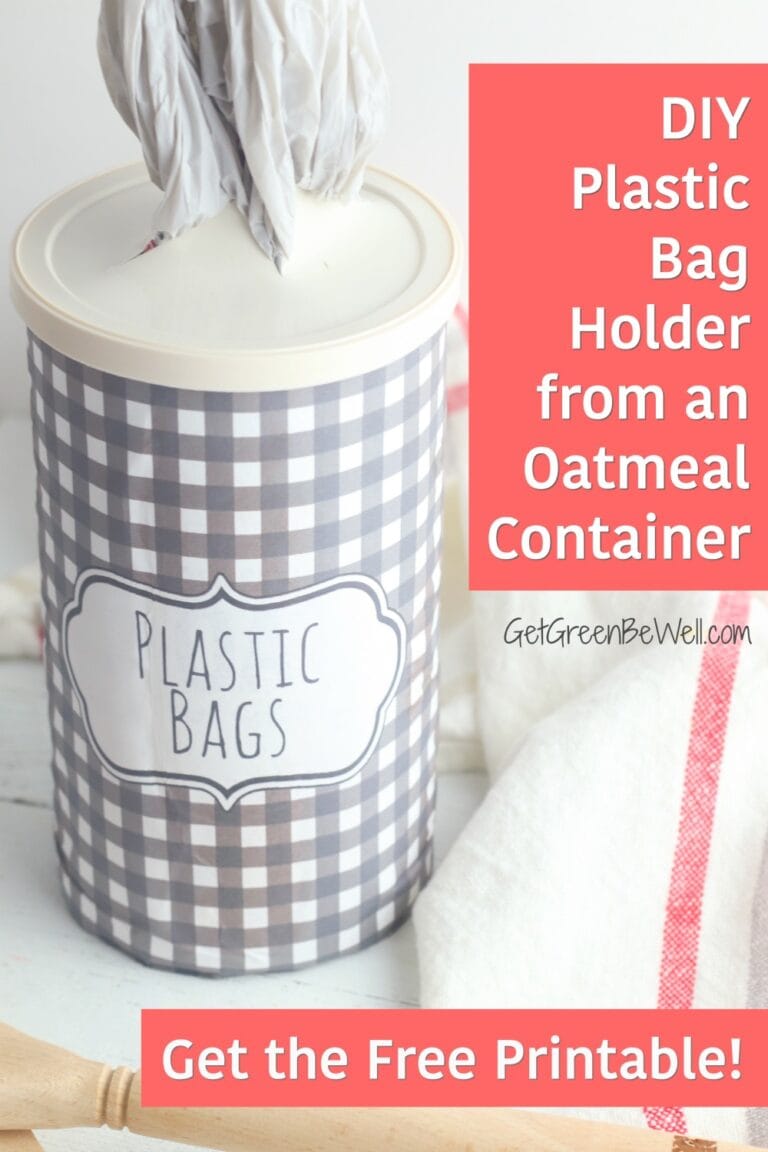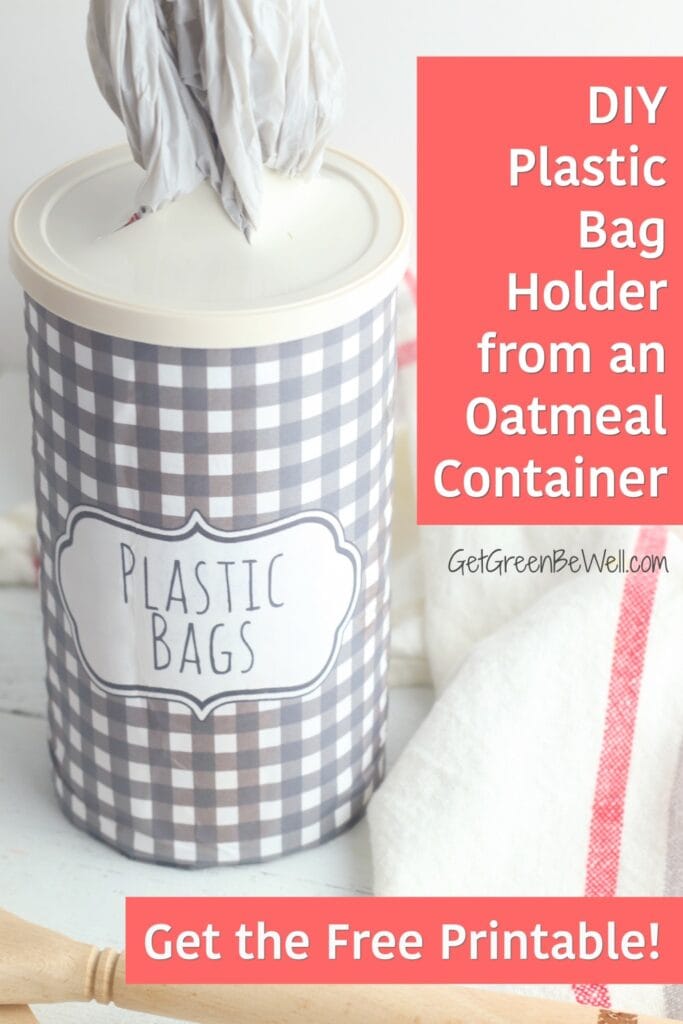 More Upcycling Craft Ideas
If you have plastic bottles, there are some smart ways to reuse them. Try these cute upcycling plastic bottles Mickey and Minnie plant containers.
Candy wrappers can be upcycled and reused to make these fun and funky crafts!
Even used coffee grounds can be turned into something great when you make this homemade coffee smell air freshener.
To be really smart about reducing waste and reusing everything that you can, check out these zero waste living ideas and ways to reuse food waste.