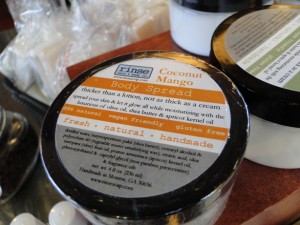 On a recent visit to Epcot in the pouring rain, I was trying to stay dry in gift shops. That's when I happened across this great line of bath and beauty products from Rinse Bath & Body Company. Rinse is a family business based in Monroe, Georgia that makes natural beauty products. To be clear, not all products are 100% natural, but they all state the percentage, which is pretty high. Similar to Burt's Bees.
I might never have happened across this line if I wasn't wasting time in a gift shop. I've never heard of Rinse before, and I haven't tried their products yet. The only thing that kept me from buying some was that there were no testers, and I was a little skittish of the scents, just because I don't like heavily fragranced items, even if they are all natural.
What is most surprising, though, is to find a small, family owned company – based in America, no less! – that has managed to get their products into the massive retail machine of the Walt Disney World Resort located near Orlando, Florida. Usually it's mass merchandise typically made in China. So, it's refreshing, surprising, and somewhat hopeful to find this great line while shopping in Disney theme park shops.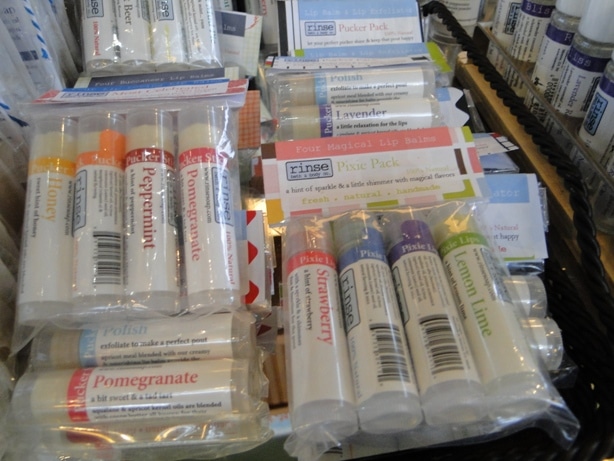 I came across these in the Port of Entry gift shop, located right when you walk from Future World into the entrance of World Showcase. Let me know if you see Rinse beauty products anywhere else on Disney property. And tell me what you think of Rinse bath and beauty products if you've tried them!
And be sure to pick up a healthier, American made beauty product while you're shopping for some mouse ears 😉
More Disney Travel Tips