Want a natural air freshener for the car? What about an air freshener that also kills mold in a car? Turns out, you can clean the air, kill mold in a car and get a chuckle all at the same time with these cute air fresheners.
Using the natural odor-fighting power of bamboo, these cute car air fresheners look like plush animals, but have a germ killing secret weapon inside. Bamboo freshens air inside a car by filtering the air through the bamboo beads to remove odors. At the same time, the bamboo helps remove moisture from the air, which can help kill mold inside your car.
What's wrong with that cardboard tree scented with artificial pine that you might have hanging from your rear view mirror?
First, the hanging car air freshener is only masking odors – not removing them.
Second, the artificial fragrances are pumping VOCs and potential toxins into your air – possibly causing more harm and giving you headaches, watery eyes or other health related problems.
Third, those hanging air fresheners don't remove moisture, either, which in turn helps reduce or eliminate mold growing in your car.
I was surprised to find these super cute air freshener pillows in a variety of comical animals. Place these natural air fresheners in your car anywhere – on a seat, dashboard, floor, rear view compartment, trunk, etc. When you see them, you're sure to smile!

Sure, you can buy natural bamboo air fresheners without the plush toy around them. Here are some great styles for more minimalist living. There's something fun and lighthearted, though, about driving to work or picking your kids up from school and seeing these fun guys staring back at you, though!
Beyond your car dashboard, though, consider placing these in other stinky parts of your house where you need to fight odors. How about your closet? Or in some clothing drawers? Just be careful that kids and pets don't mistaken them for toys and start chewing on them.
Rabbit Air Freshener for the Car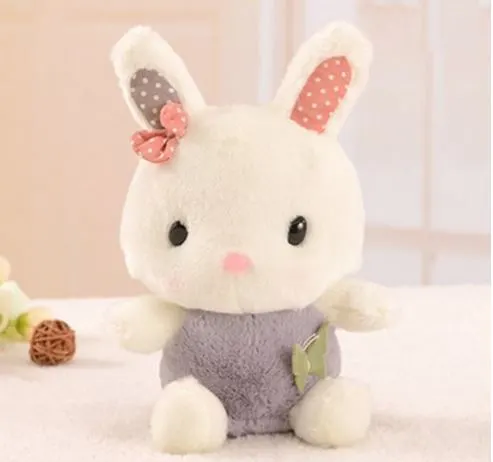 These natural air fresheners using bamboo charcoal are great for your own vehicles. They make an excellent gift for a new car owner. Or tuck one into a stocking – or as a White Elephant gift – for Christmas gifts. They make perfect gag gifts, too, even though they work great at removing odors.
P.S. If you want an effective non-toxic way to clean your car, check out this car cleaning kit which just uses water!