Want a unique and easy Mother's Day craft that's simple enough for kids to make? If your mom loves gardening or loves eating healthy, then this DIY Mothers Day Garden Gift idea is going to make your mother smile!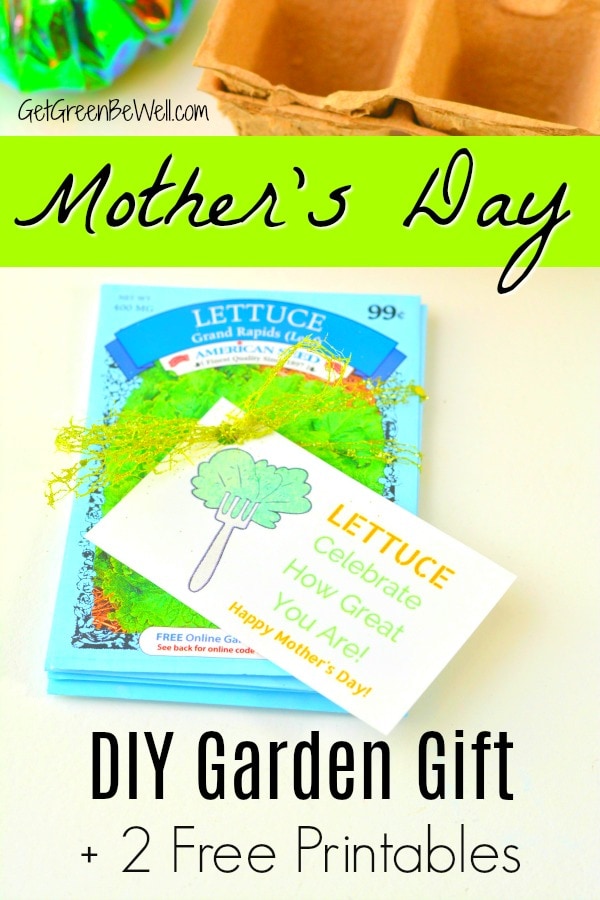 You'll also want to check out our Best Gifts for Gardeners for even more ideas!
Mothers Day Garden Gift
This easy mini garden gift idea gives mom a tiny garden to enjoy instantly. She can plant the seeds and harvest her own kitchen garden soon afterwards.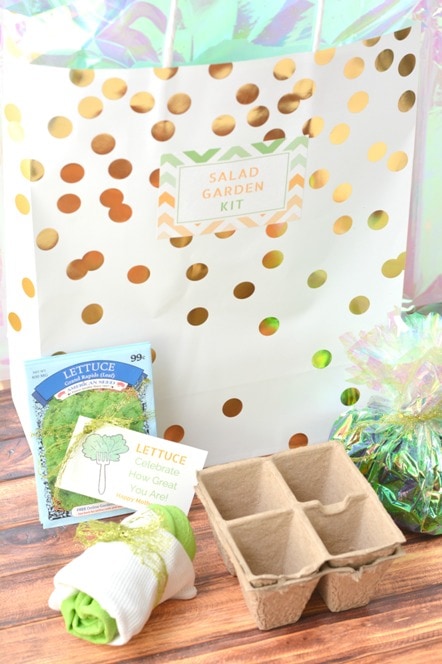 It's perfect for any gardener, whether a container garden, windowsill garden, raised garden or a small patch of dirt in the backyard.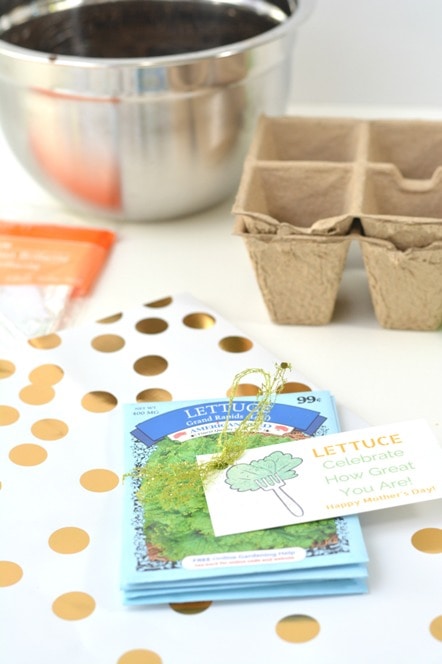 Mom will love that she can grow her own food in a small garden. And when she's enjoying a fresh salad grown at home, she'll think of your Mothers Day gift long after the day has gone by.
Related Posts:
Mothers Day Gift Printables
A little bit of garden humor and a play on words makes this Mothers Day printable the star of the show!
"Lettuce Celebrate How Great You Are" is the perfect way to show a gardening mom that you love her. It's a humorous sentiment but still celebrates mom's love for gardening and healthy eating.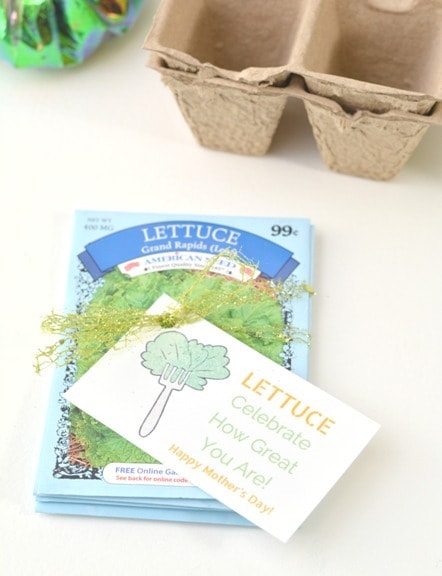 With these three printables (two shown + bonus one), you can print out the tags at home. It's perfect for making one gift, or maybe making several gifts for all of the women in your life. (Sign up below and you'll gain access to our Free Digital Library, which includes the printables.)
This Mothers Day Garden Gift is also a great DIY craft for kids. They'll love getting their hands dirty making the gardening kit. Then they can help mom in the garden and learn about growing food, too.
DIY Instructions Mothers Day Garden Gift
Garden Gift Materials: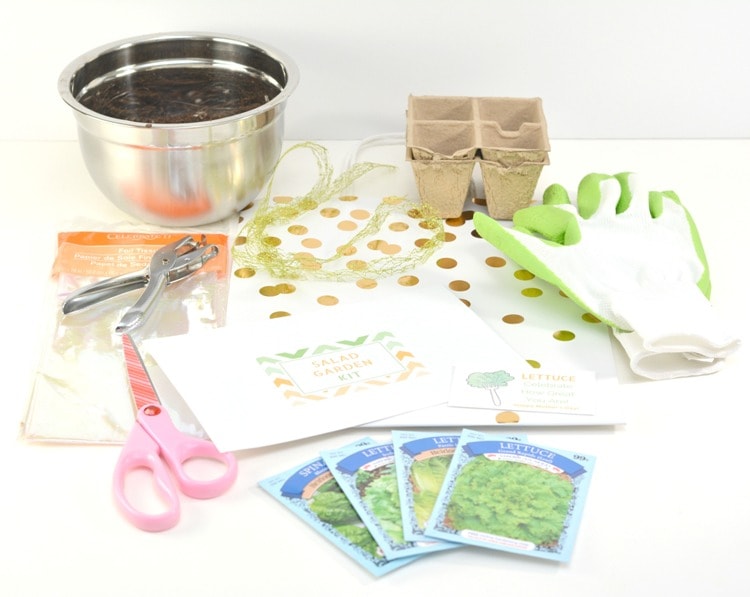 ● Potting mix
● Paper gift bag
● Small cellophane gift bag
● Ribbon
● Seed starting trays or small pots
● 4 packs Lettuce/Greens seeds
● Gardening gloves
● Scissors
● Hole Punch
● Salad garden kit printed label
● Salad garden printed gift tag
Garden Gift Instructions:
1. Punch a hole in the corner of the salad garden printed gift tag.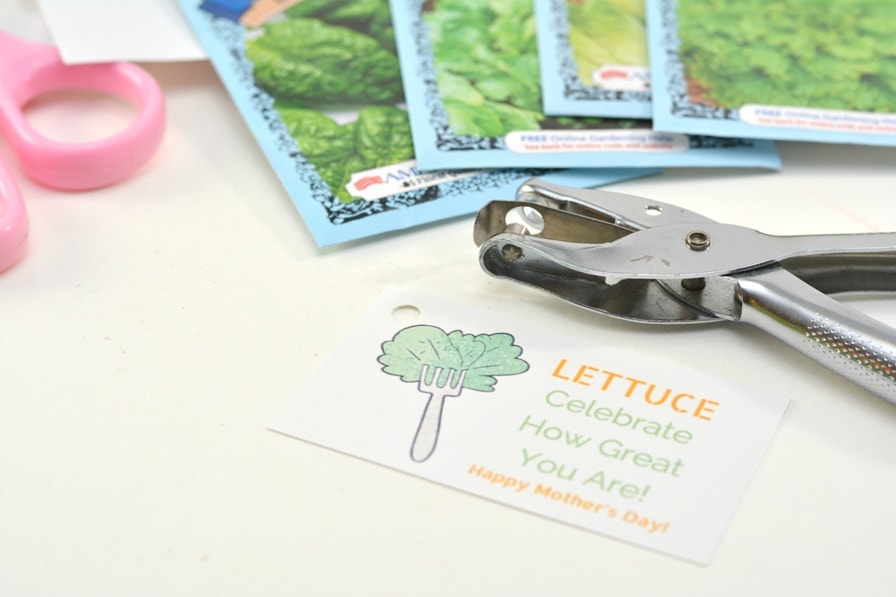 2. Using ribbon, tie four packs of lettuce/greens together, placing the gift tag on top. A lettuce pack should be on top, with the lettuce label visible, so that the printable tag makes sense.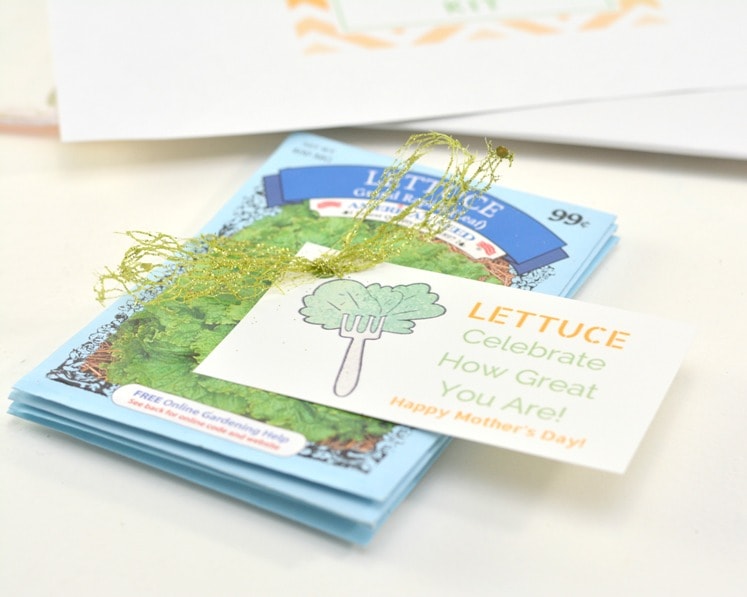 3. Estimate how much potting soil your mom would need to fill the pots or seed trays that you are gifting her. Place the same amount of potting soil into a cellophane gift bag, and tie it closed with ribbon.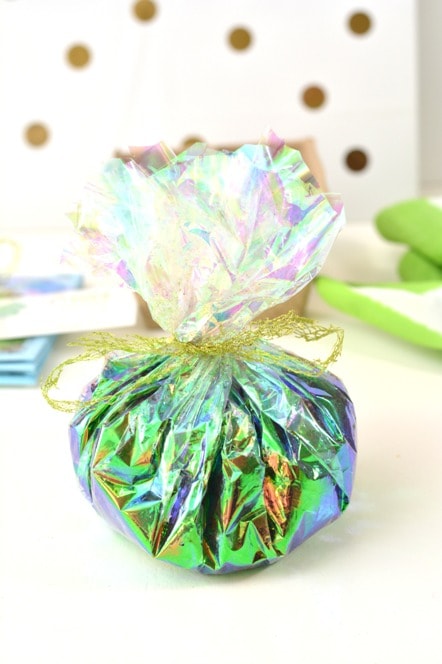 4. Roll your garden gloves up, and tie together with ribbon.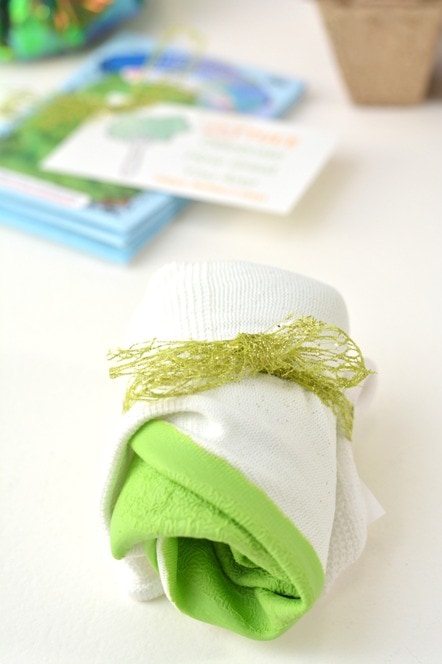 5. Attach the Salad Garden Kit printed label to the front of a gift bag.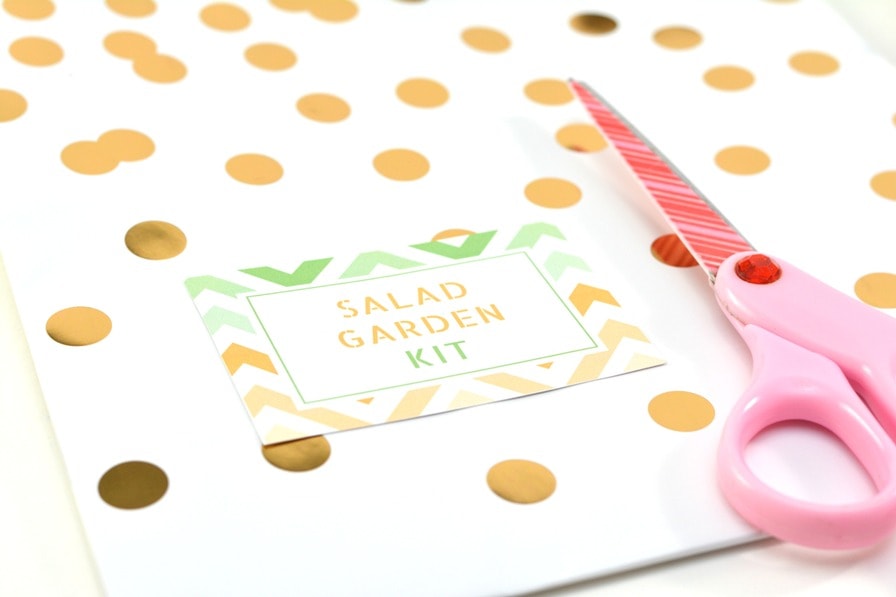 6. When you are ready to give your Salad garden kit as a gift, place the gardening items into the gift bag, and top with some colorful tissue paper if you'd like.
P.S. This is a great tutorial if you want to make your own customizable DIY Seed packets.
This is perfect gift idea for a last minute Mother's Day craft and it's an easy DIY Mother's Day gift for kids. The useful gift that gives fresh, healthy food for weeks to come is a perfect way to show mom (or someone who is like a mom) that you love her!