A capsule wardrobe is so much easier with minimalist clothing. Especially for travel.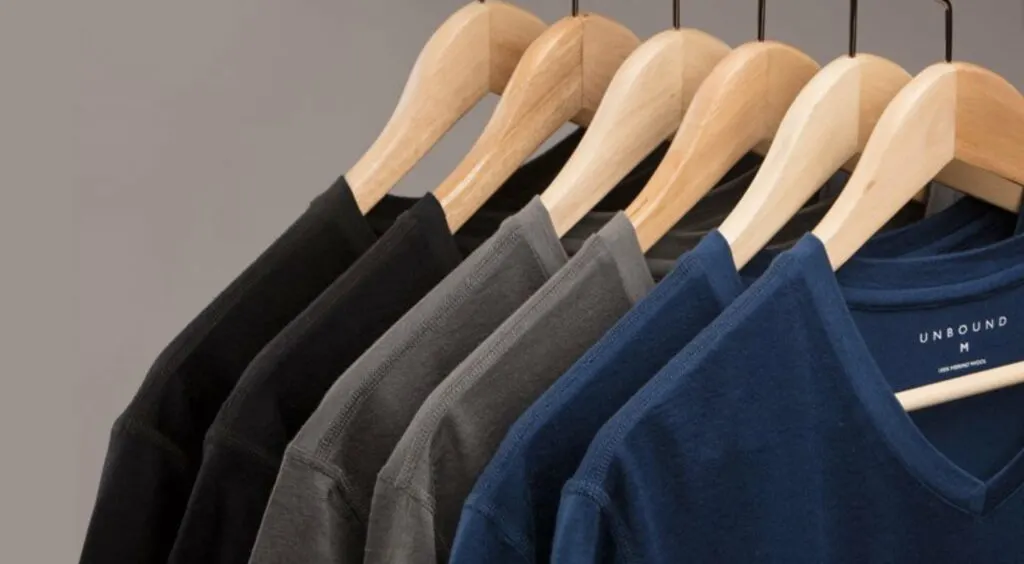 I love being able to mix and match clothing pieces in my closet. But what I find is that I keep going back to my favorites.
And my favorites are usually simple, quality clothing essentials that easily mix and match with everything else in my closet.
What is Minimalist Clothing?
Minimalist clothing is clothing pieces that transition well with other pieces in your wardrobe. These fashion basics mean that you can own less clothing, but still have a variety of outfits to create.
The best minimalist clothing is simple, quality pieces that transition well in all temperatures and all situations.
You don't want to buy inexpensive clothing only to have to replace it in 3 months. And you don't want clothing pieces that only work for a few weeks a year because of weather (think sweaters that are too heavy, very thin and gauzy shirts, etc.)
A true minimalist clothing wardrobe will contain key pieces that all mix and match easily.
Plus, the capsule wardrobe should work throughout much of the year by layering essentials.
Unbound Merino: Wool Clothing
I was intrigued when I found out about Unbound Merino clothing. The very minimalist clothing brand (it has a variety of men's clothing, with some women's basics coming soon) offers super simple wardrobe pieces.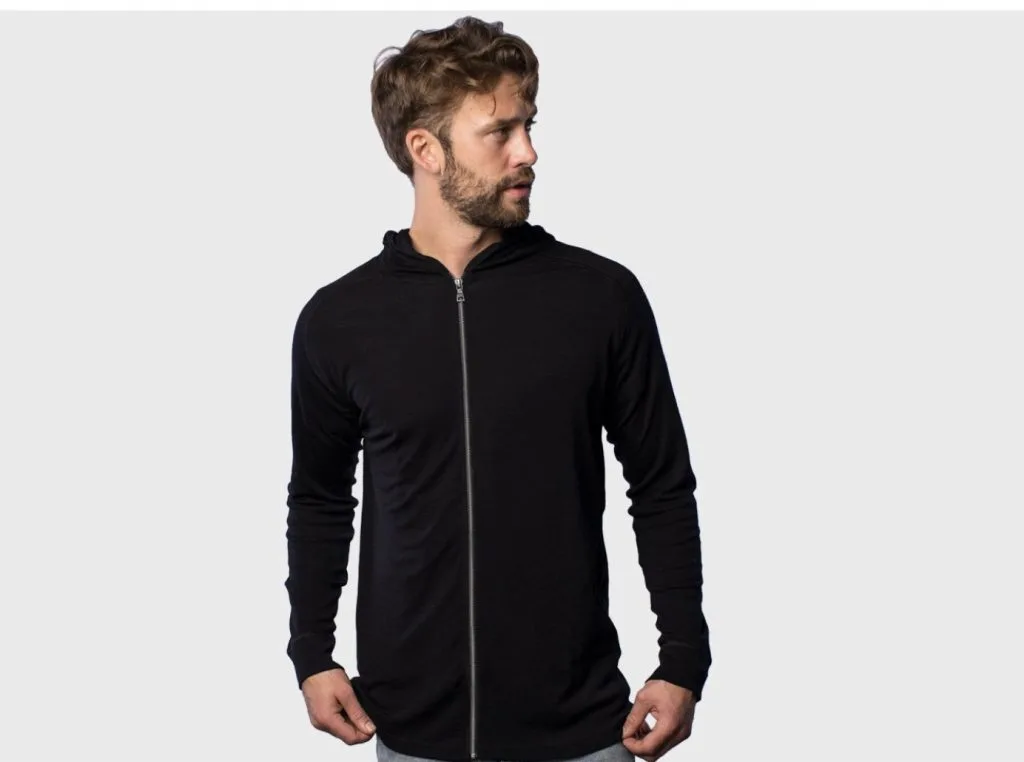 And they are all made of wool.
That's right. Wool.
I've been touting the amazing properties of wool in bedding items for years now. So I know that wool isn't always scratchy as people usually think.
Benefits of Merino Wool Clothing
Wool has some amazing anti-bacterial and anti-microbial benefits. That's why it's so great for sheets and bedding.
Merino wool is often used for high-performance active wear. It's the natural fiber of choice for people who are outside in the elements all day long and need clothing to keep them cool or warm, and not trap in moisture and bacteria.
How does wool clothing work so well? There's many beneficial properties of wool, including:
Merino wool regulates temperature. If you're hot, it will allow you to stay cool. If you are cold, it naturally warms you up. The temperature regulation comes from the dual properties of being very breathable and also being very insulating.
Wool dries really, really fast. That's why so many hikers and outdoorsmen would prefer wool blend socks to any other material.
Resistant to wrinkling, wool is the perfect clothing for traveling. Or if you just hate ironing (don't we all?).
Natural anti-microbial properties mean that you can sweat in your wool clothing and it won't stink. You can wear the clothing again and again without smelling or worrying about germs breeding.
Wool is a natural fiber that is renewable.
But, I was still wondering whether clothing made entirely from wool would be scratchy. Or too hot.
Unbound Merino sent a Men's Compact Travel Hoodie and Wool Socks so that we could see how awesome the clothing was.
And, WOW. We are seriously impressed.
Men's Compact Travel Hoodie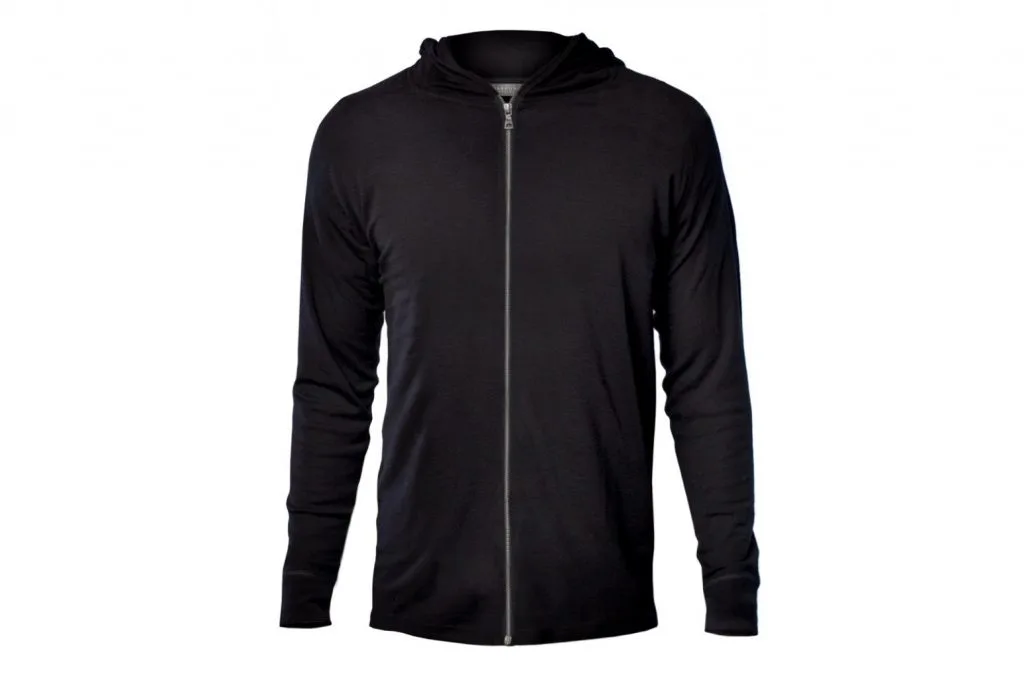 I admit. You wouldn't think that a plain black hoodie would be something to get so excited about.
But there's something, SOMETHING, about this wool hoodie that immediately makes you stop and take notice.
It is well designed. It is stylish, not frumpy. And it is not itchy at all!
The moment that my husband tried on the Unbound Merino Men's Compact Travel Hoodie, we both loved the minimalist clothing essential. That's an understatement.
Made without pockets, the lines of the black hoodie are slim and sleek. Made with merino wool, the look is stylish and not frumpy. This is definitely not your fleece, slouchy hoodie.
My husband has never owned a hoodie (how is that possible?). So this is definitely the best way to introduce him to the world of comfortable, transitional fashion!
And, he has worn it several times in Florida (and you know it doesn't get THAT hot in Florida) and has been comfortable all day.
Plus, he has received a multitude of compliments already.
When we travel, this hoodie will be warm enough to act as a light jacket. And stylish enough to mix and match with wardrobe pieces for a put-together look wherever we go.
Mens Merino Wool Socks
No one enjoys having sweaty feet.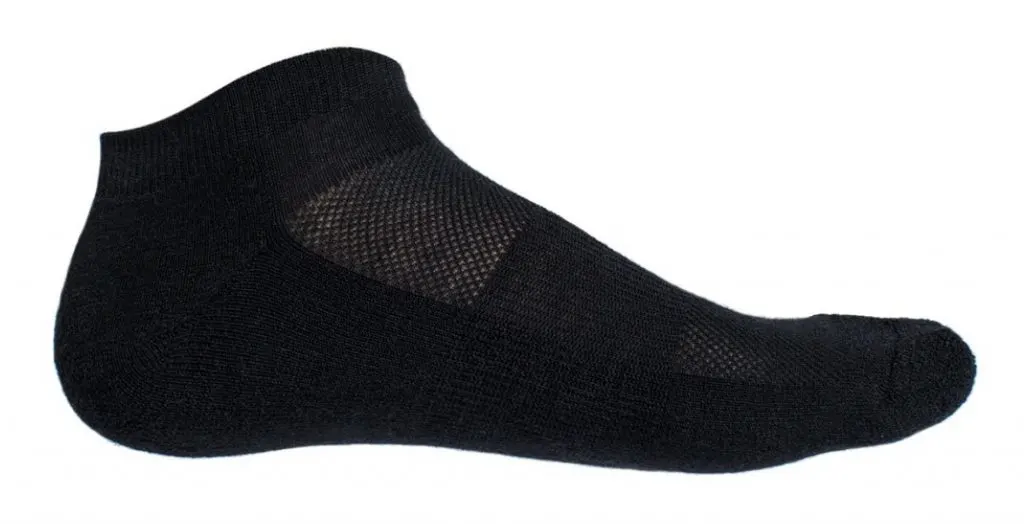 Especially if you are hiking, working out or walking around all day traveling.
If your socks don't wick away moisture, then you'll have sweaty feet. And sweaty feet equal feeling overheated.
The beauty of wool is that it is excellent at wicking away moisture. Most hikers prefer wool blend socks. But you don't have to be an outdoor adventurer to appreciate the simplicity of not having sweaty feet all day.
The Mens Merino Wool Socks come in ankle socks and full length. Both styles have breathable vents.
And, no, they are not itchy. 😉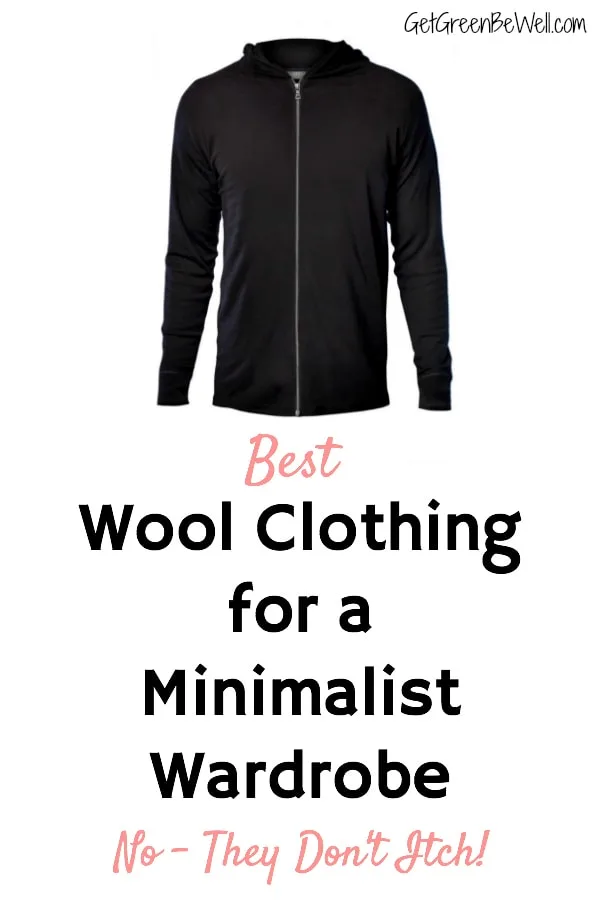 …