Wondering how to make more money blogging or how to make money with affiliate links?
You know, so that you're not always working long hours as a blogger yet making no income in return?
Yeah, I hear you. That's why I took the leap (it was a HUGE leap of faith for me) and signed up for the Making Sense of Affiliate Marketing course by Michelle Schroeder-Gardner, creator of Making Sense of Cents blog. I instantly have seen my income more than TRIPLE!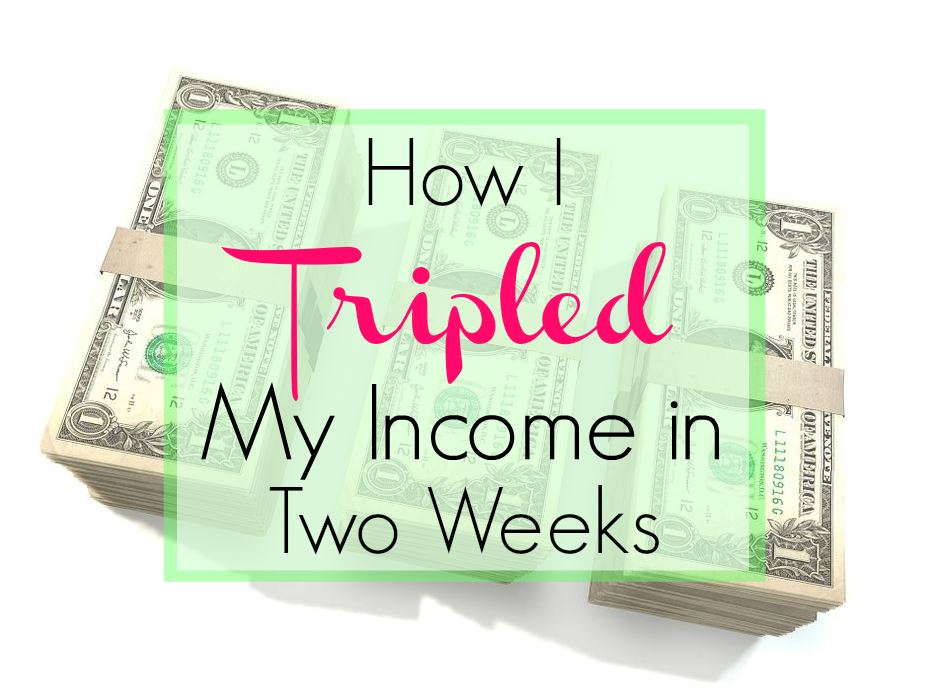 Of course I use affiliate links in this post since it's all about affiliate marketing!
The Making Sense of Affiliate Marketing course is better than I had expected – and you need to sign up NOW, too! That's why I'm writing this Making Sense of Affiliate Marketing review. I feel like I'm sharing secrets or spilling the beans on the holy grail of all bloggers – how to make money on your blog!
And Michelle was gracious enough to spend some time and give me an interview! I'm so excited to share insights from arguably one of the best affiliate marketing mentors around! Her last month's income was over $102,000. Yes, in ONE month.
Last month, she made over $100K with her blog. The month before that – she made $90,000. She has made over $400,000 with ONE BLOG POST.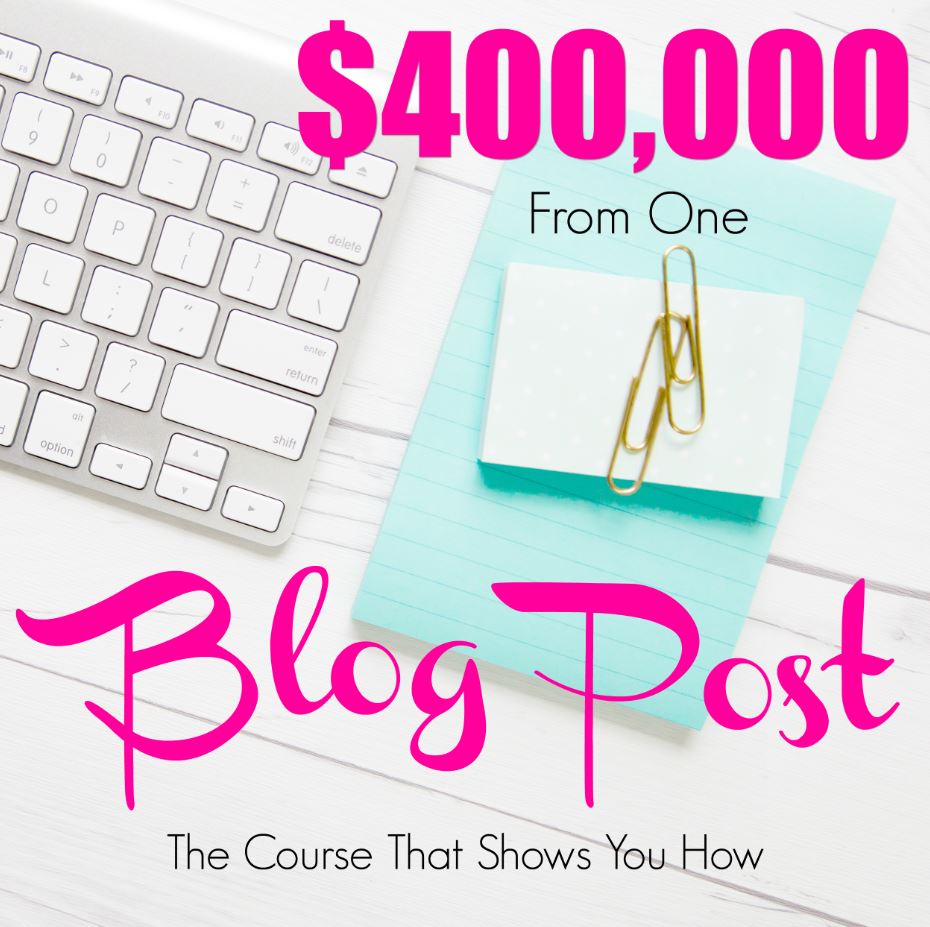 I knew that I had been on the right track in following her.
Making Sense of Affiliate Marketing Course
The Making Sense of Affiliate Marketing course is $197 (or two payments of $105). I know, I know. Not pocket change and a serious investment. I wrestled with the decision for a while. Read on, though, and you'll see why I actually think she should be charging more for this course because of all of its value.
I even made sure there was a money back guarantee. Seriously. It's a lot of money to me (I sold an expensive watch on ebay just to afford this course) and I didn't want to be scammed with general info that I could find on any website during a Google search. Then I actually emailed Michelle and explained my hesitation and confirming that if I didn't like the course was there really a way that I could get my money back?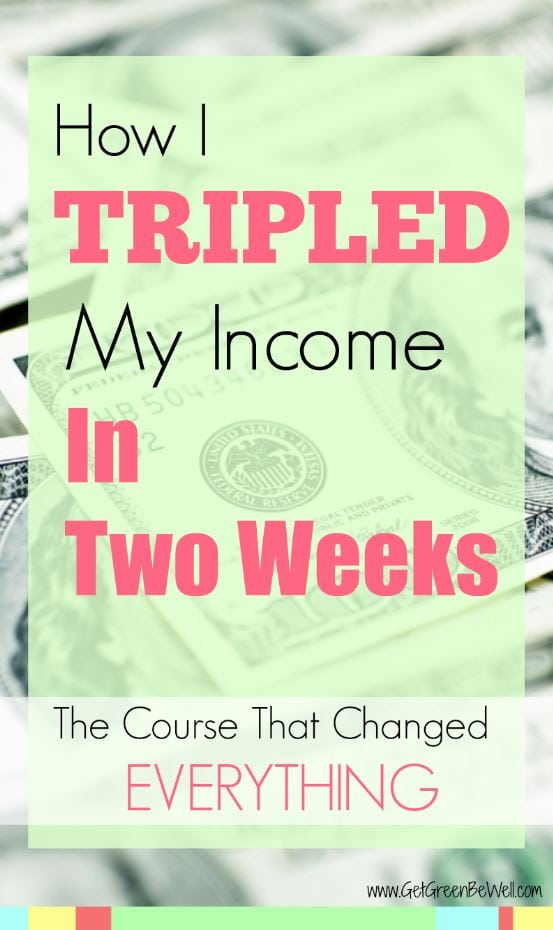 God Bless her, she actually responded. And she said yes. And she was gracious in her email. And she emailed me back immediately.
Then I was sold.
I signed up for the course and instantly started reading all the way through. Keep in mind:
I already knew what affiliate marketing was
I had already signed up with several affiliate marketing programs
I had been using links
I'd been getting less than stellar results (let's just say a two figure income from affiliate marketing was about the norm)
And I NEED to start making money! Like NOW! (Are you nodding your head at this, too? Keep reading….)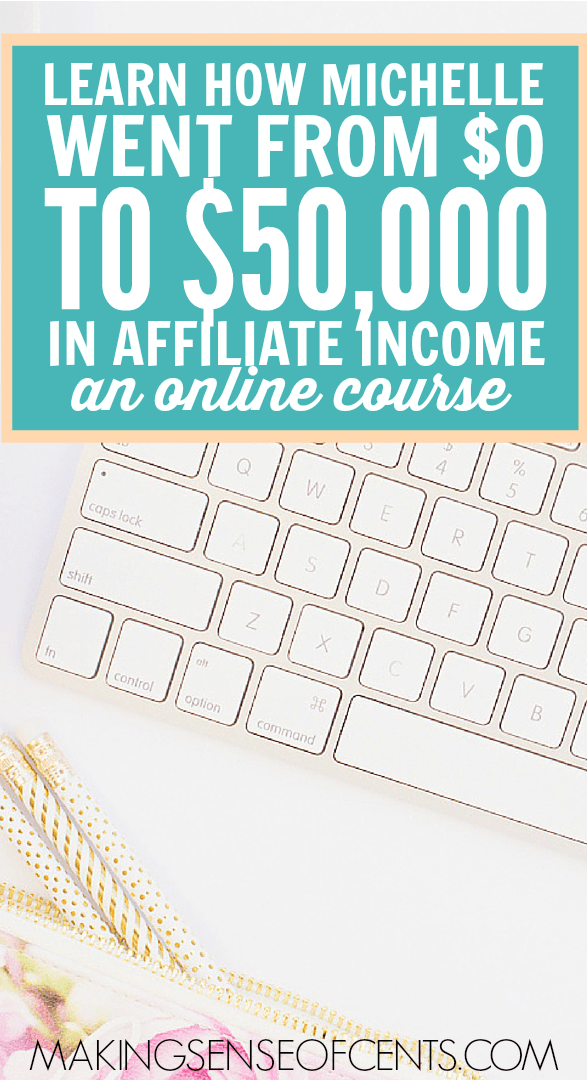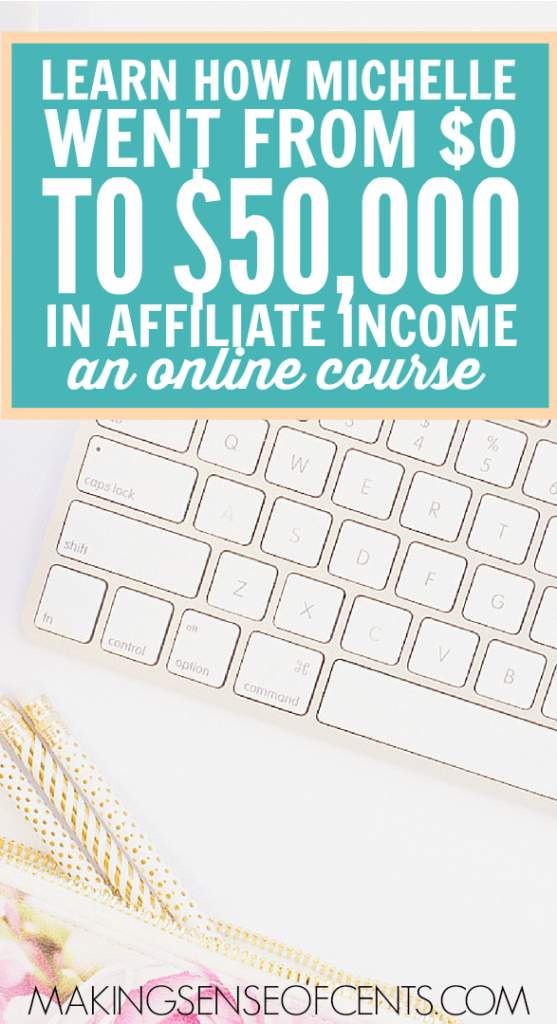 A majority of the information (about 80%) was already familiar to me. I'm not going to lie. But I've spent hours searching for that information, rather than actually doing any work – and making any money off of that work I could have done.
If you're new to affiliate marketing, then this course will be an absolute GAME CHANGER for you!!!!!!
I was totally expecting to take advantage of the money back offer. I was just that pessimistic about learning anything important or new to me.
Yet it was something about the nitty gritty specifics of affiliate marketing in this course (the 20% I didn't know) and the concept of making a passive income that really stood out to me. It's also Michelle's attitude towards only doing affiliate marketing that works with what you already do and doesn't feel "icky" to you.
So I started to put the exercises of the Making Sense of Affiliate Marketing into motion.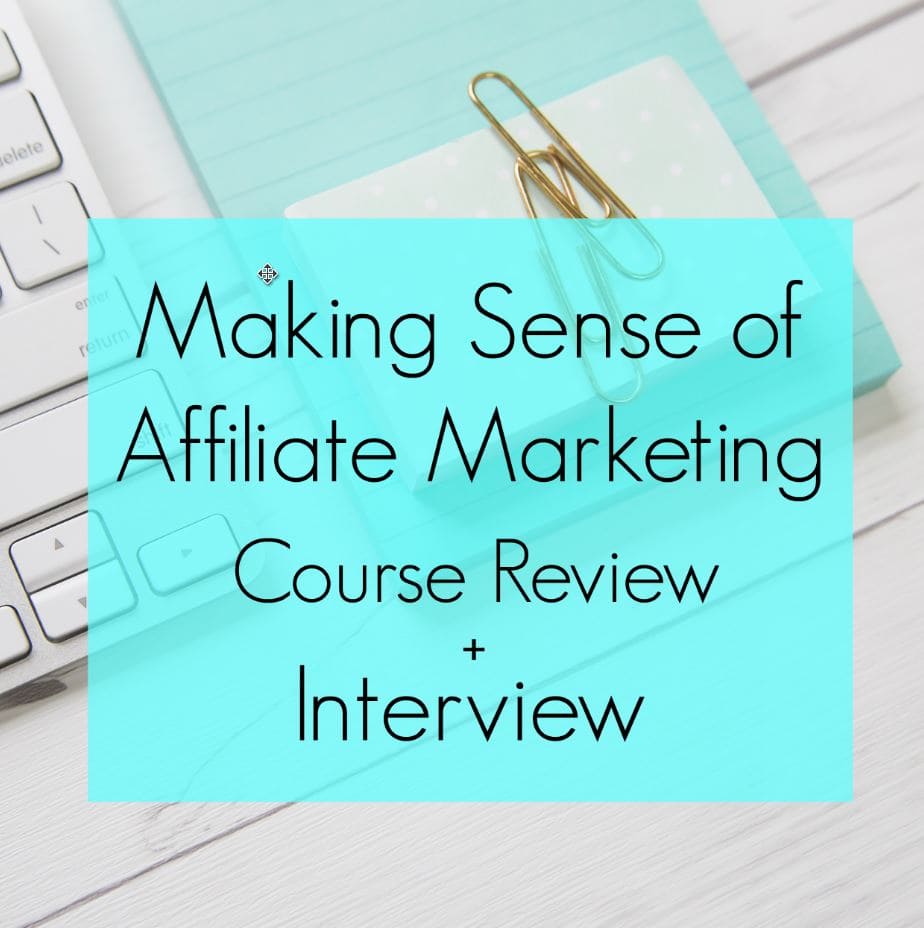 What An Online Course is Like
I've never taken an online class before. I didn't know what to expect, but I liked it.
Each module is super short, clear and concise. It's like reading a very detailed blog post through a super easy website.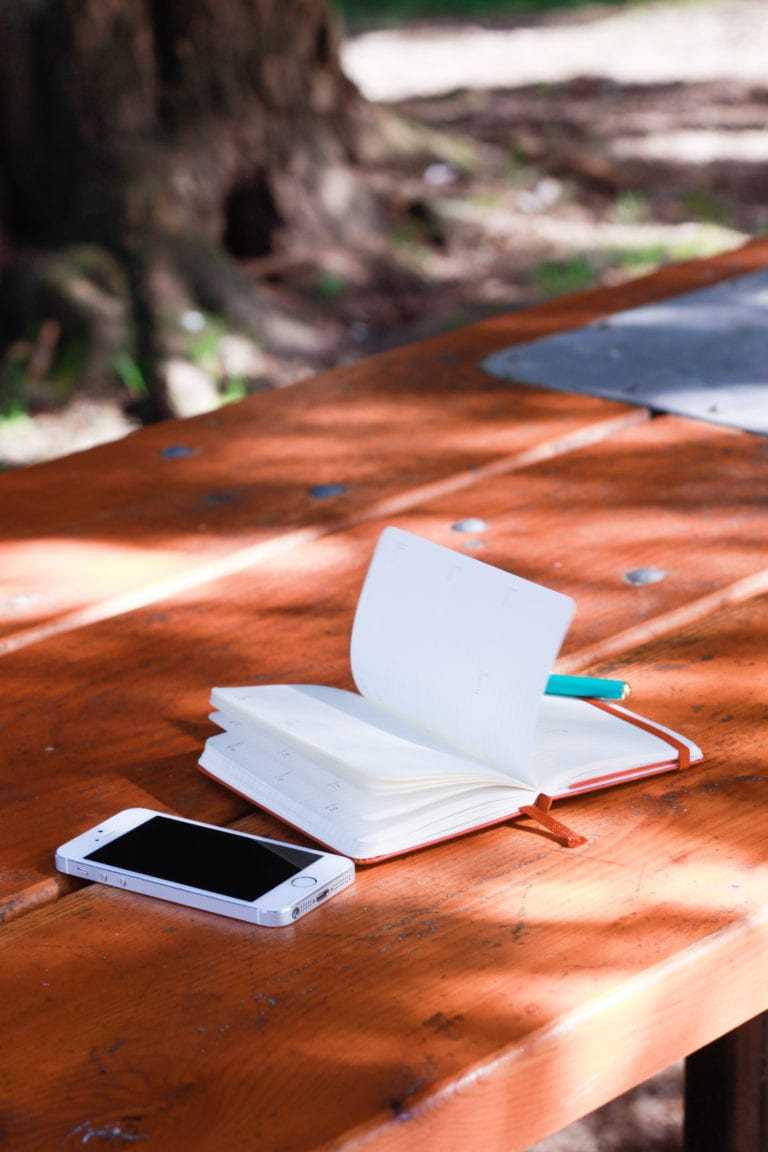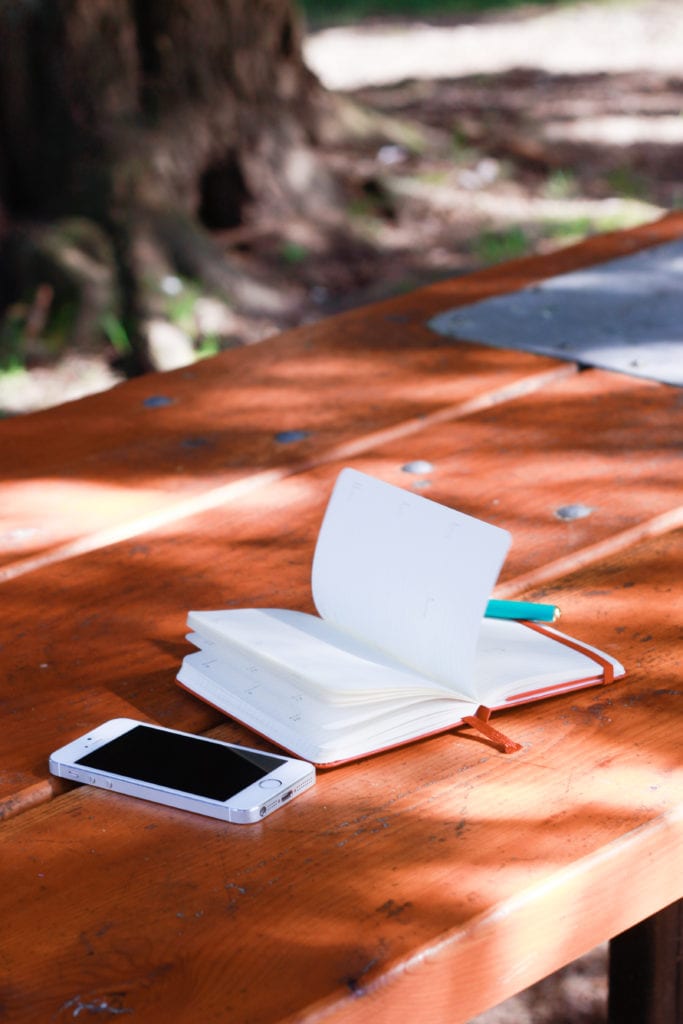 You're not sitting in front of the computer for hours and reading mindless nonsense. It's about 10 minutes to read each section and then the time it takes for you to implement any changes on your blog at your own pace.
I was surprised at how easy the site was to navigate. All of the courses are listed to the left hand side of the screen. At any time you can choose whatever part of the courses you'd like to look at and read. Of course, it's advisable to start at the beginning and work your way through. But maybe there's an answer to one specific thing that you want to jump to immediately. You can do that!
I loved how I could skip around all of the modules of Making Sense of Affiliate Marketing and read whatever I wanted, instead of having to read them in order. I like to skip to the bonus sections first, that's just my style!
Bonuses
In those bonus sections are some of my favorite sources of information on how to make more money blogging through affiliate marketing and increasing page views.
YES, that's right! Along with learning how to monetize your blog with affiliate links, you'll also learn how to get more traffic AND how to start getting more traffic from Pinterest.
Seriously, the Pinterest bonus course is so jam packed with details and specifics, I haven't even had time to do much yet. It's that intense. And it's FREE!
That's a lot of great information all packaged in one course!
My Results and Review
So, how's the Making Sense of Affiliate Marketing course working for me?
Well, it's been less than 15 days since I signed up. It is already totally worth the $197 (Which is a STEAL, by the way! Michelle should totally be charging twice that amount for this information. I highly, highly suggest you don't delay and sign up today in case the price goes up.)
While I toyed with the idea of doing the money back guarantee at the beginning of the course, because I felt that I knew a lot of the information, it was the tips, tricks and worksheets towards the end of the course that made me think differently. It was that extra 20% of information that I didn't already know that made the difference.
THE COURSE HAS ALREADY PAID FOR ITSELF!
I implemented some of the tips (not nearly all of them yet) and have seen a definite increase in page views and affiliate income (now three digits – Woo Hoo!). Clearly, as you can already see in my results!
Want numbers? In less than 2 weeks, I've:
Gained more than 3,000 more page views a month
More advertising revenue
I've MORE than TRIPLED the amount of money in make with affiliate marketing income
Went from $101 to $375 in affiliate income
I've implemented only a few very easy ideas so far because I've been traveling. There is a lot more for me to tweak and much more to do based on the recommendations in the affiliate marketing course, but I'm seeing results instantly. (I will keep updating my numbers as I implement more ideas, plugins, websites and other tips and tricks that Michelle recommends and personally uses.)
The biggest reason that I would not hesitate to buy this course, though, is Michelle herself. Enrolling in the Making Sense of Affiliate Marketing course is like receiving a personal mentor. And need I remind you that this mentor is like one of the absolute best in her field?!?
The private Facebook group for course participants is a gold mine. AN ABSOLUTE GOLD MIND! It's a relatively small community of goal-minded bloggers who share their questions and successes, ask for help, and can promote your own content. Everyone wants every one else in the community to succeed. You can ask Michelle questions and she'll honestly and quickly respond. You can ask questions about your own challenges (I asked a coding question about a plug in that Michelle recommends and instantly got so much help and response that I was kind of overwhelmed).
Most Facebook share groups have no interaction or people are tight lipped and not wanting to share their information.
In addition to the Facebook group, I'm loving the Tailwind Tribe that is part of being a Making Sense of Affiliate Marketing member. If you know anything about blogging growth you know that you MUST have Pinterest. The only smart way to do Pinterest is with Tailwind. So being a part of this community is just totally worth it!
Interview with Michelle Schroeder-Gardner
As I've said, the real value is Michelle herself with the Making Sense of Affiliate Marketing course. She took the time to answer some questions about her affiliate link course, and I think you'll agree, I strive to be as profitable as she is!
Could you tell us about your blogging journey?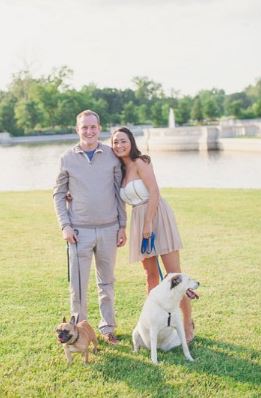 I started my personal finance blog, Making Sense of Cents, back in the summer of 2011 with the hopes of teaching people how to save money and journaling my personal finance situation after reading a magazine that featured a finance website in one of their pieces of content. I got hooked on that website and my interest in blogging just grew from there.
Before that summer, I didn't even know that blogs existed. I didn't know what they were, I didn't know that they could make money, or anything like that. It's funny how things can change in just 5 short years!
On Making Sense of Cents, I talk a lot about different ways to make extra income, money saving tips, living your dream life, RVing (me and my husband RV full-time), and more. I love running Making Sense of Cents and I am very happy that this is now my full-time career, my business, and pretty much my life.
For bloggers that have been working for years, and still not making much profit, they might have second thoughts about spending the money to buy this course. What would you say?
My course, Making Sense of Affiliate Marketing, is for you if:
You want to have a profitable blog.
You want to improve your blogging income even further.
You want to earn income while you sleep.
You want to write a blog post and earn money from it for years down the line, with minimal work needed.
You tried affiliate marketing but haven't had any luck.
You want to spend more time with your loved ones and have a better work-life balance.
You love blogging and want to be able to grow your blog, build trust with your audience, and help more people!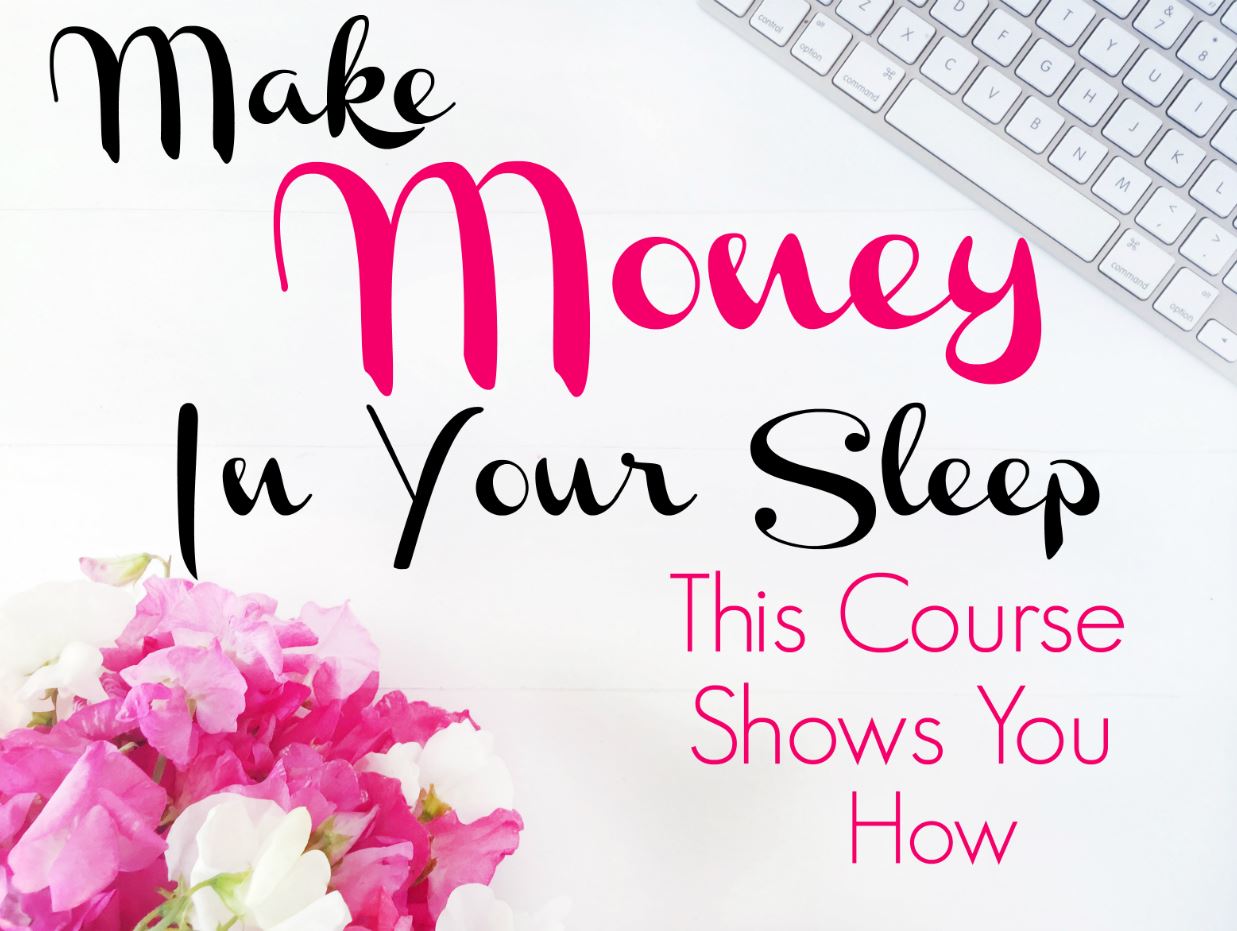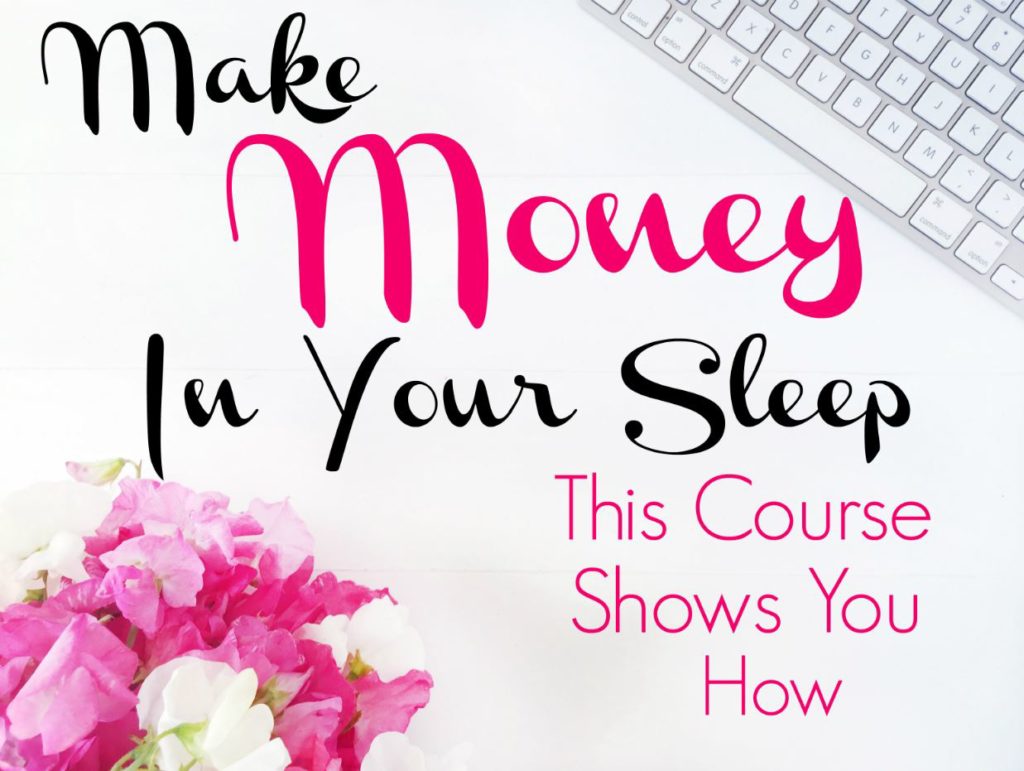 If an online influencer already knows what affiliate marketing is, and they might have even already used an affiliate link or two in their posts, what can your course offer them?
In my course Making Sense of Affiliate Marketing, there are six modules, over 30 lessons, several worksheets, bonuses, an extremely helpful and exclusive Facebook group, and more. I go through everything that you need to know about affiliate marketing, and more!
In Making Sense of Affiliate Marketing, students will learn:
The basics of affiliate marketing, what it is, etc.
The positives of affiliate marketing and why all online influencers should be doing it
The exact steps I've taken to earn over $400,000 from a single blog post
How to pick the correct affiliate products to promote
How to increase conversions
How to build trust and not lose followers
Required disclosures that you need to know about
The one major tool you need for affiliate marketing
Different strategies to use to promote your affiliate products
How to use Pinterest to succeed at affiliate marketing (yes, this includes the newest Pinterest affiliate rules!)
What was your first venture into affiliate marketing like? (Was it only one program, several programs, just one link, putting links in all back posts all at once, etc.)
I honestly cannot remember what my first venture into affiliate marketing was like.
I can say that I've always been interested in affiliate marketing since I started blogging, but I never thought it was possible before just the past year or two. I always thought that you had to have a huge amount of readers and millions of page views in order to be successful with affiliate marketing.
However, one day I decided to give myself a goal of earning affiliate income, and I worked towards achieving that goal. I started by making a little bit each month, and then it just continued to grow month after month. I now know that you don't need a ton of page views or a huge following in order to make a great income through affiliate marketing.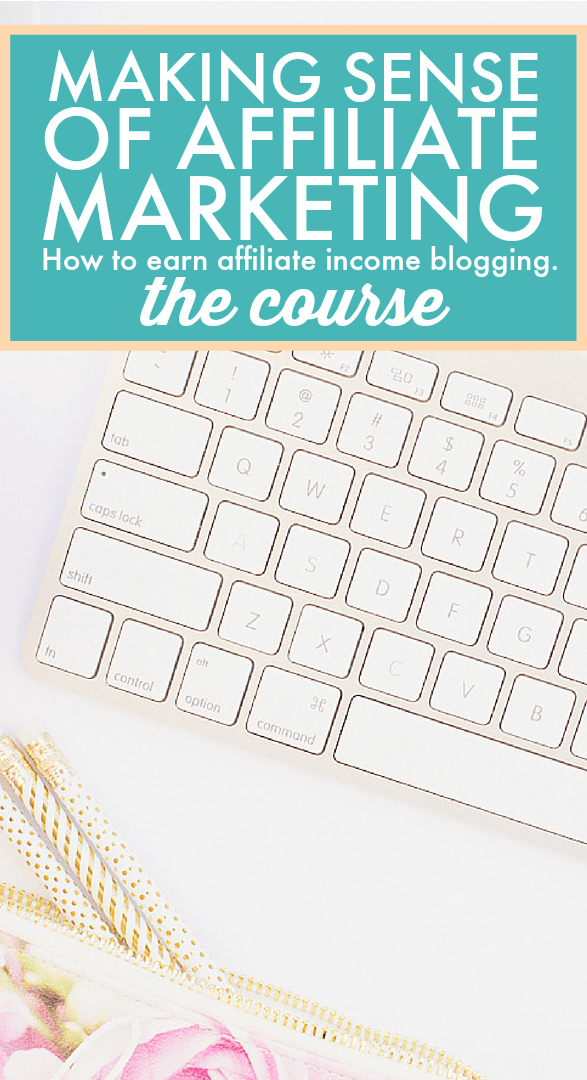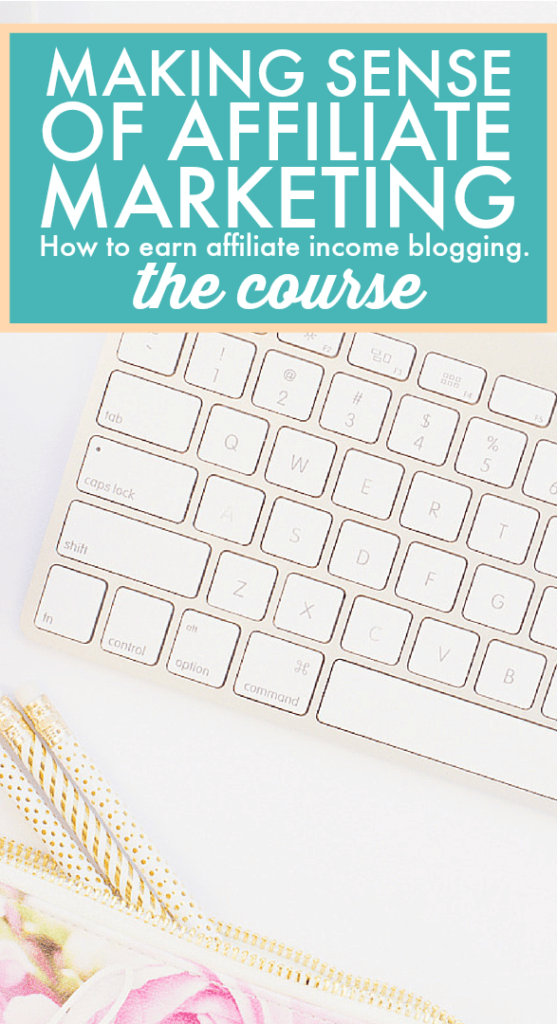 Which two social media platforms would you suggest monetizing first using the steps from the Making Sense of Affiliate Marketing course?
Pinterest and Facebook, hands down. Both of these social media platforms make it quite easy to share affiliate links without seeming spammy – plus, things can go viral quickly and easily if you promote the affiliate product correctly (which I teach in my course).
Many bloggers think of affiliate marketing as spammy. They don't want to offer recommendations on any product or service for fear of their audience turning away. What are your thoughts and your experiences?
So many people are afraid of affiliate marketing because they are afraid of being too "salesy." I have never had someone tell me that I'm salesy or pushy, and I've even had people ask me how I make money through affiliate marketing because they never see me try to sell things.
You don't need a ton of followers in order to make money with affiliate marketing, but you definitely need a loyal audience that trusts what you have to say. If they don't trust you, then they won't purchase anything through you. So, you need to build trust with your readers and only promote products that you truly believe in.
Affiliate marketing has allowed you to work on the road wherever you want to travel. What are some of your dream travel destinations that you want to visit soon?
Our big goals are to continue RVing and visit EVERYWHERE in North America, one day drive from Alaska to the tip of South America, and sail around the world. It'll be fun!
You've done remarkably well! So what are some things that you never thought you'd be able to do in your life that you've already been able to accomplish because of the income from affiliate marketing?
Oh thank you! I never thought about early retirement before. However, due to affiliate marketing and blogging, I will be able to retire early. Also, we get to travel full-time, which is really great!
I love and enjoy affiliate income because it can feel quite passive. You can create just one blog post or social media post, and potentially earn money from it years down the line, as long as you maintain it and keep generating traffic to it. With affiliate marketing, I can enjoy life more and know that I am still able to earn a great living promoting products that I use and enjoy.