Sea turtles make their nests along Florida's Atlantic Ocean beaches by the droves. Perhaps nowhere are there MORE sea turtle nests, though, than in the area around Juno Beach, Florida. These endangered animals that have so many odds stacked up against them in today's modern world sometimes need a helping hand getting started. That's why there is the Loggerhead Marinelife Center.

Visiting Loggerhead Marinelife Center
The Loggerhead Marinelife Center is an amazing place to visit for the day. It truly is heart warming to see the sea turtles being rehabilitated.
The indoor exhibits and outdoor holding tanks full of injured or sick sea turtles are a fascinating way to discover how endangered these animals are. Along with how much work it takes to save them.
Don't be worried about it being a "Debbie-downer" moment, though. The celebration of sea turtles is so enlightening here!
Plus, there are so many fun things to do with the kids. And the itty-bitty sea turtles crawling all over each other while feeding will bring a smile to your face!
The 9.5 mile stretch of beach from northern Palm Beach County to MacArthur Beach State Park is one of the densest loggerhead nesting beaches in the world with an average of 1,000 nests per mile!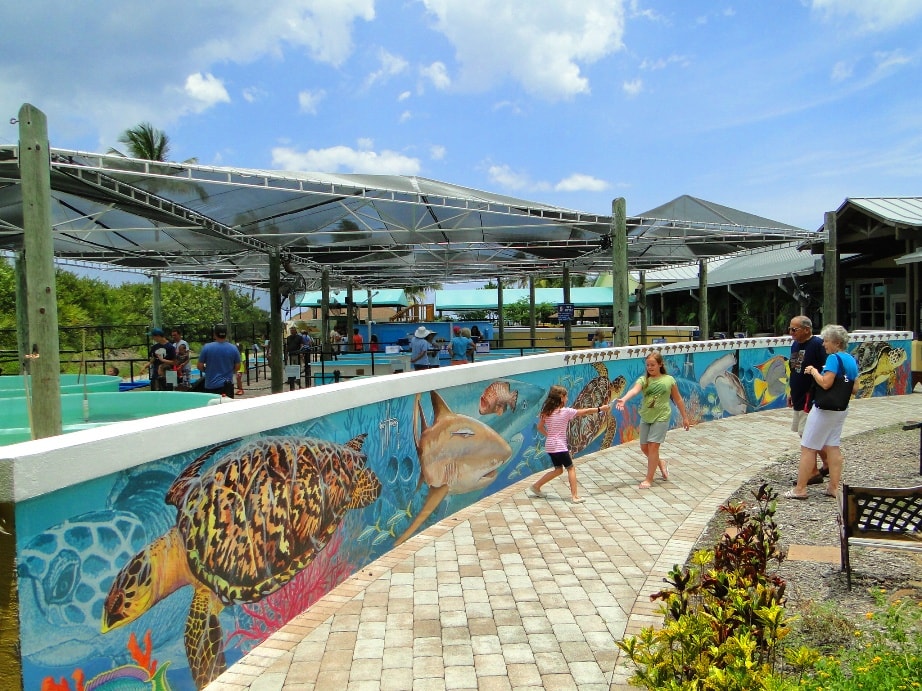 That's why this centrally located facility is such a hotbed of sea turtle rehabilitation. From baby sea turtles that just don't make it from the nest to the ocean, to larger sea turtles that get caught up with fishing line or injured by watercraft, hopefully they find their way to the Loggerhead Marinelife Center.
Admission is FREE to the Loggerhead Marinelife Center, though donations are cheerfully accepted.
You might start your visit indoors, with large immersive displays showing the sizes of each of the different types of sea turtles, what their nests look like, and how pollution and humans are threatening their survival.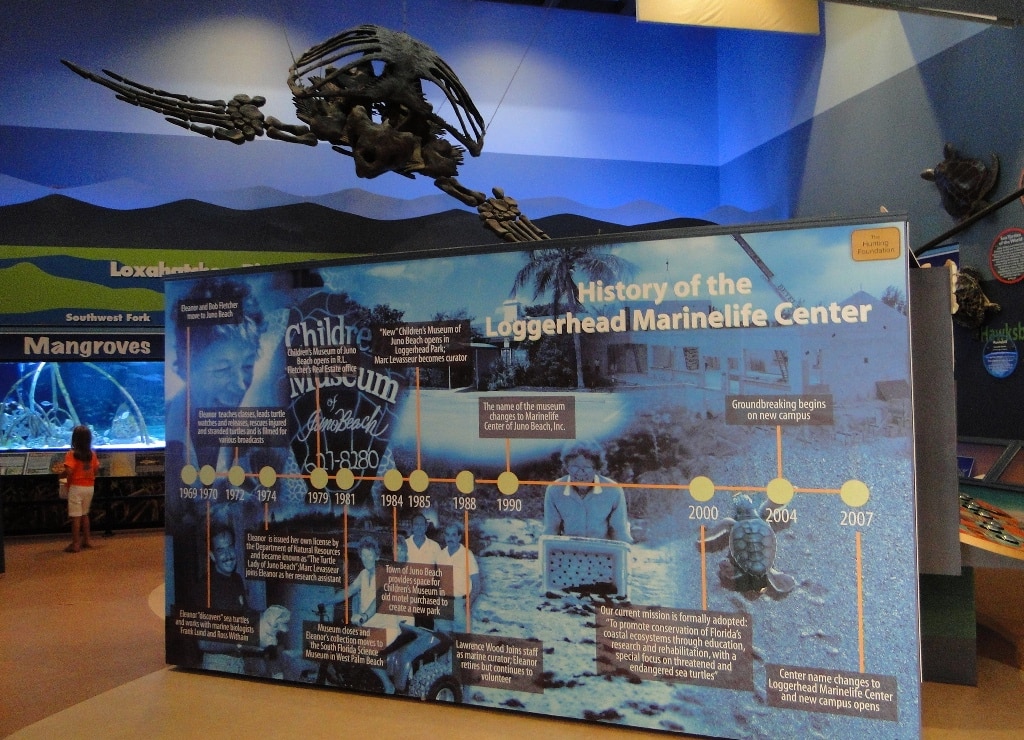 Wander outdoors and you'll be surrounded by sea turtle tanks of all sizes, from small buckets for the babies to massive tanks for the big boys (and girls!).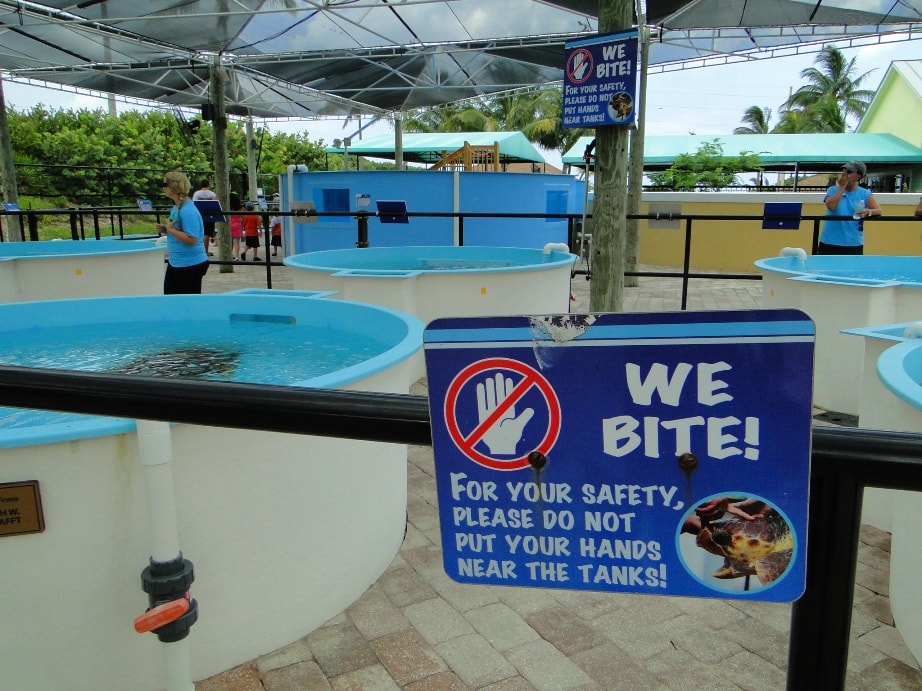 Sea Turtle Hospital
The hospital at Loggerhead Marinelife Center is the only one located between Orlando and the Florida Keys. There's a surgical suite and an X-Ray room.
Guests can look inside the hospital from observation windows during the day. There are opportunities to tour the sea turtle hospital at night with advance reservations.
In 2013, the Loggerhead Marinelife Center sea turtle hospital treated:
88 green, hawksbill, Kemp's ridley, olive ridley and loggerhead sea turtles
519 sea turtle hatchlings
Many cold-stunned sea turtles from the Northeast during the harsh winter
Hopefully, you'll never see the same sea turtle twice at Loggerhead Marinelife Center. That's because the non-profit's goal is "from rescue to release." As soon as the sea turtles are able to be released, they are. If they can't be released, they are transferred to another facility.
Rehabilitating Sea Turtles
Thoughtfully, each of the tanks outside has named the sea turtle that is being cared for, telling you what happened to him or her, where they were found, how they are doing, etc. It adds a personal touch to know the story behind these turtles' rehabilitation.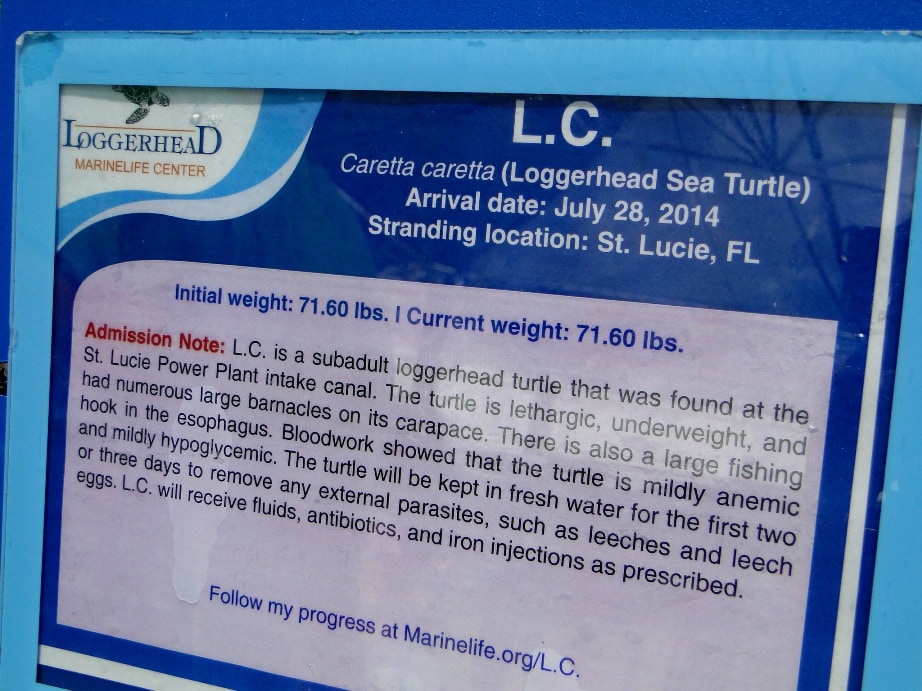 There are plenty of educational enrichment programs, too, so take a look at their website to find out what's going on when you'll be there. From parties, to opportunities to be a "vet," there are so many ways that you can stay for hours at Loggerhead Marinelife Center. Check out their ECO Tours, too, with kayaking and paddle boarding adventures.
The facility boasts several eco-design certifications. The property is a National Wildlife Federation Certified Wildlife Habitat. There are also numerous plaques throughout highlighting the green design features.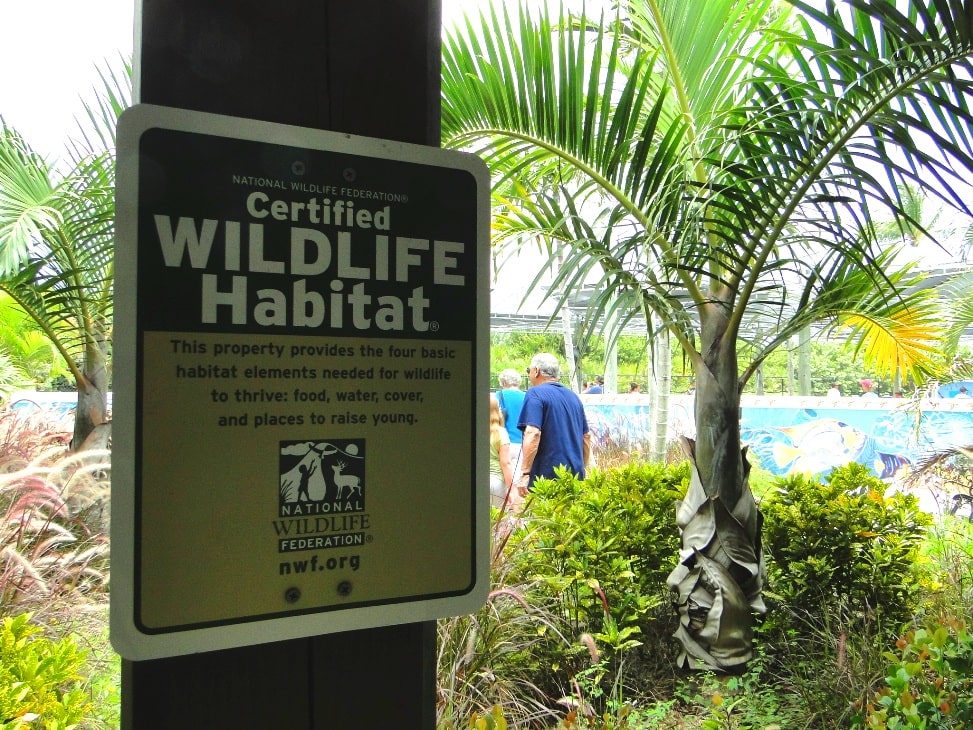 The beach is right out back, and there is a nature trail, too, outside of the Loggerhead Marinelife Center. Pack a lunch, bring some water and make a day of it!
More EcoTourism Destinations
A visit to Loggerhead Marinelife Center helps you appreciate wildlife. As well as be inspired to protect the environment. There's so many ways to enjoy and teach ecotourism. Consider visiting a National Forest to cut down your Christmas tree and learn about forest management.
Grand Tetons National Park is among our favorites – here's 11 reasons why.
Here's 25 Amazing Tips for Glacier National Park.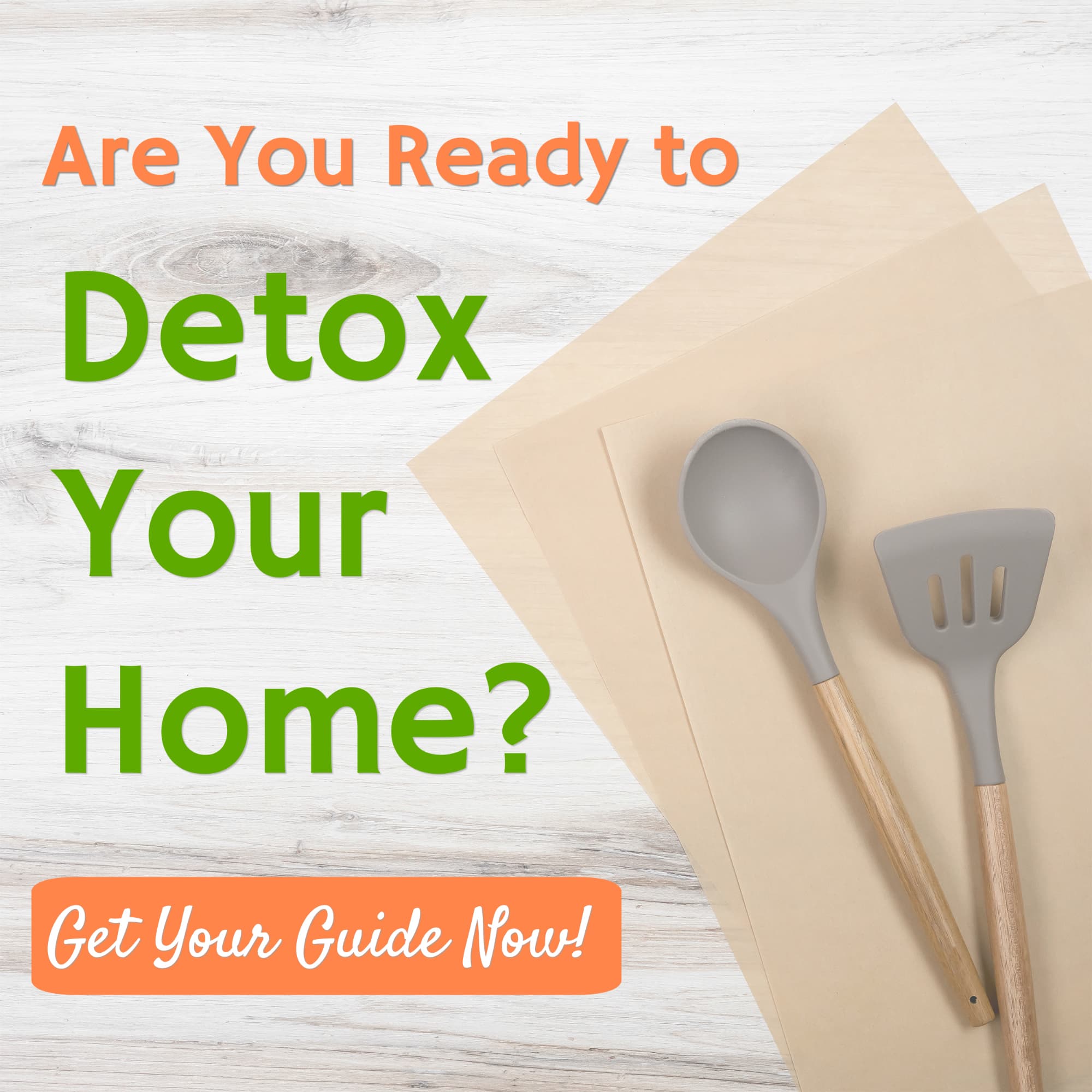 Wherever you might be hiking, it's always a good idea to carry these four hiking essentials with you for safety.
And enjoy all kinds of nature with new goodies in this Nomadik subscription box.