If you're looking for organic skin care in the Orlando, Florida area, there's just one choice – Little Green Spa! Located in Winter Park, FL on Lee Road, the Little Green Spa is an oasis of healthy, smart skin care.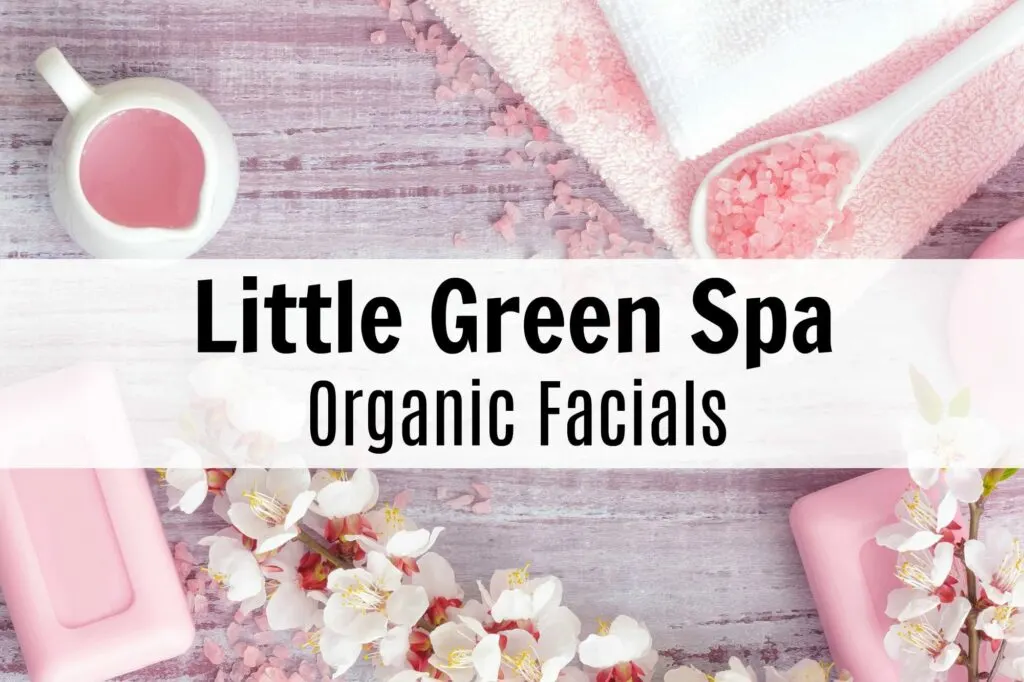 Little Green Spa in Orlando
I should have gone to the Little Green Spa long before I actually got around to making an appointment. Seriously. I've had some issues with hormonal acne (before things started clearing up with Hormone Replacement Therapy). Apparently, my do-it-at-home treatments of trying to pop cystic acne have created a deep infection underneath my skin.
Had I gone months ago and had a facial, perhaps it would never have gotten this bad. But by the time that I walked into the Little Green Spa, my skin was screaming for professional help.
Lisa Behrens owns the eco-friendly body, skincare, manicure and pedicure center which uses Eminence Organic Skin Care products, Young Living Essential Oils and Zoya nail polish.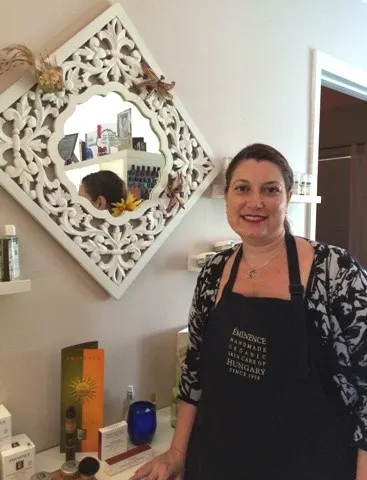 Organic Facial Products
I browsed the website, looked at the list of skin treatments and booked a Paprika Acne Treatment. (FYI: the organic facial options are now more streamlined, and you don't pick from individual treatments).
I wasn't sure if I had booked the right choice, so when I arrived for my first appointment, Lisa took the time to investigate all of my complaints and concerns, asked plenty of questions about my lifestyle and allergies, and then concurred that the Paprika Acne treatment, which revs up blood flow to the skin with the potent spice, was the best choice for me.
Did you know that the area where you break out is often caused by certain environmental factors? Lisa takes that into account during the evaluation to try to figure out why you have acne, and not just treating the symptom.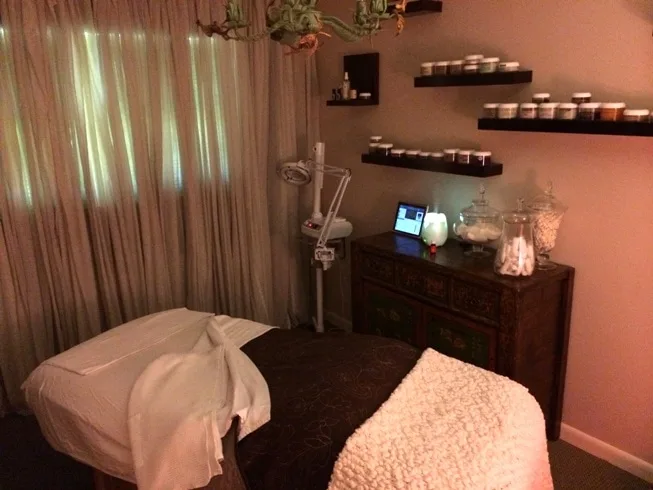 The multi-step Paprika Acne treatment seems to use a lot of elixirs and plenty of hot steam to open up the pores. I didn't really notice any difference in my skin during the treatment until the Hungarian Paprika treatment was put on and then my skin definitely felt warmer! It's not uncomfortable or burning hot, but you definitely can feel the blood rushing to your skin to help heal and treat problem areas.
After resting for 15 minutes with products on my skin and serene music in the background, it was time for the extractions.
Extractions aren't necessarily a fun thing. It's not pampering like most spa procedures. Usually my eyes were tearing up because of the extractions on my nose. Which is why it'd be great to go before you have too much of a blemish problem. You want to get the stuff out before it starts causing problems.
You also don't want a dermatologist to prescribe you antibiotics because of acne, especially if you could avoid the problem with deep cleaning facials to begin with.
Hormonal Cystic Acne
I had plenty of built-up gunk in my pores, having never had a facial before. After an in-depth look, Lisa found five huge problem areas on my skin and said the infection was so far down that we couldn't treat it right away. It actually had to work its way up to the top before it could be removed. Another reason to start facials early and before you desperately need one.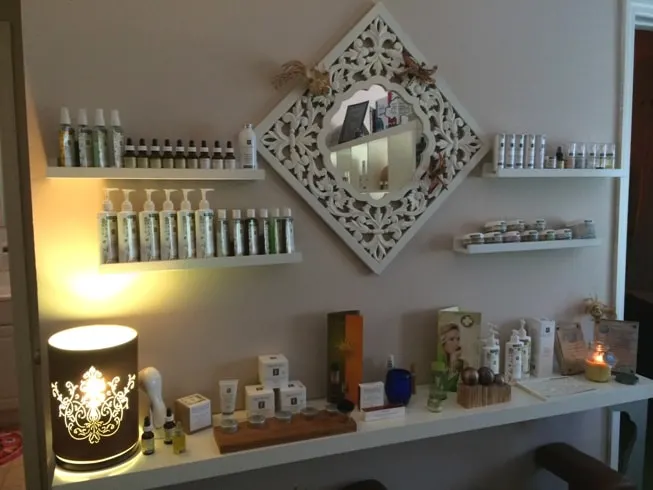 My skin was clear and somewhat smooth when I left. I definitely had a tingling feel for a day or two. My skin looked so much better for a week and a half, and then I started having some serious cystic acne again.
Needless to say, I was discouraged. I had started an Eminence skincare program with the Mineral Cleansing Concentrate and Clear Skin Probiotic Moisturizer, among other topical items. And it wasn't cheap to be doing this skincare routine.
I waited two weeks before booking another appointment. The acne never cleared and my skin looked angry again.
Yet after my second facial, Lisa said that she noticed definite improvement in my pores. This time, there were far fewer extractions and my problem areas were only half as big as they were before. It seems that the infection is indeed working its way out of my skin and up to the top were a professional can extract the nasties out of your pores.
Your skin regenerates itself every 28 days, so for this much improvement to happen in one month, it is remarkable, considering I haven't been on any drugs or toxic skin care products.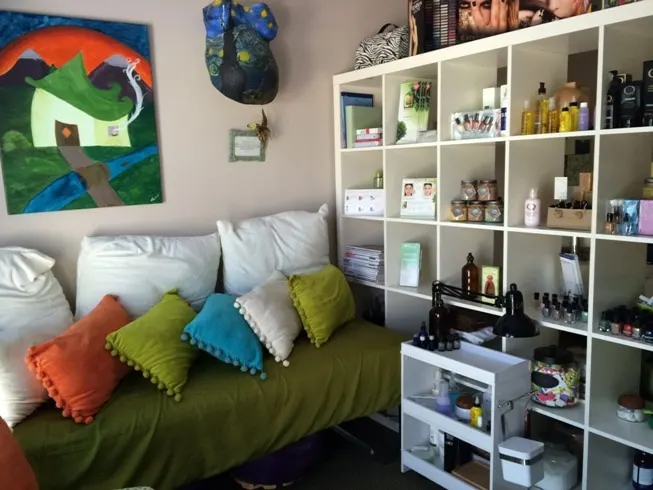 How Does the Little Green Spa Compare?
Facials aren't the only organic spa treatments that Lisa and her staff can provide. Advanced facial treatments, waxing, manicures and pedicures using eco-friendly and natural products are all available. It's also a great place to come and stock up on Eminence skin care supplies and other eco-friendly, non-toxic products you want to buy.
I've gone to Little Green Spa several times for facials. We usually did the Paprika treatment, but there were some other organic facials that we tried. Lisa was never rushed, always took time to listen, and really knew her stuff about organic skincare.
What I also appreciate was the mini-massage of head, neck, shoulders, arms and wrists. All together a facial at Little Green Spa is totally relaxing!
Now, I have to admit, that I had nothing to compare the Little Green Spa experience to. It was my first facial, and I was really impressed. But maybe they get better, right?
Well, I was given an opportunity to try out the HydraFacial Skin Treatment for free at a spa. After that experience, I was definitely more impressed with Little Green Spa's facials than ever before.
I've also gone to a nearby spa for a facial, after we moved and it's just too much to go back to Winter Park for a facial. The facial at the nearby spa was completely horrific. The extractions were pointless. And I think my skin flared up with more acne because of the facial (not done with organic ingredients).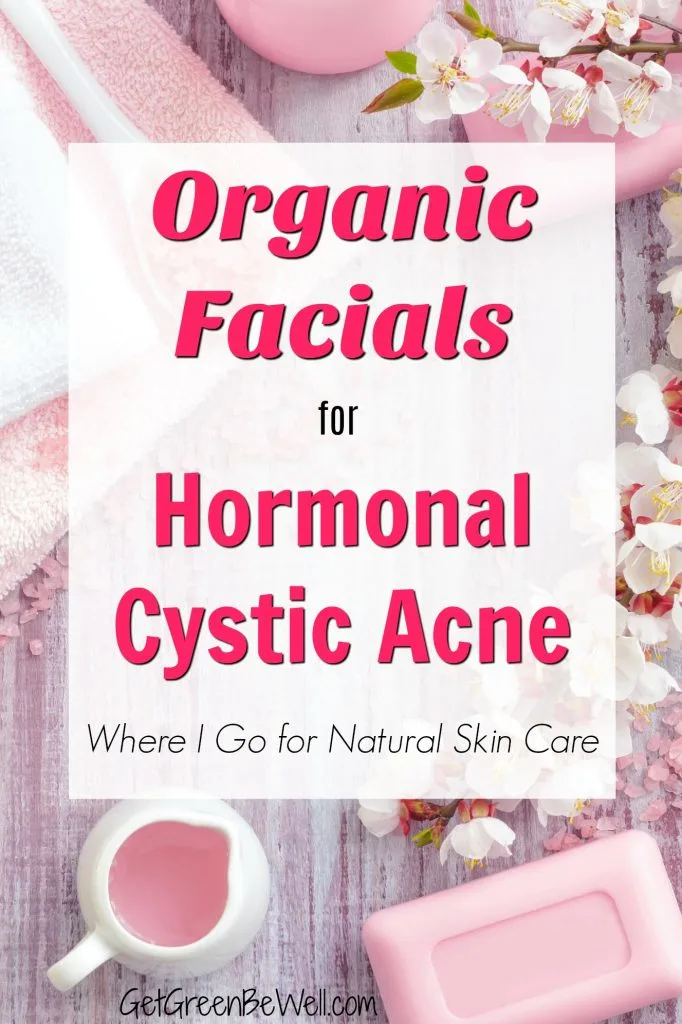 Getting Rid of Hormonal Cystic Acne
Getting facials at the Little Green Spa was just the beginning of my steps to take to get rid of nasty, painful hormonal cystic acne.
Here are some other helpful things I did to clear up my cystic acne by about 90% (I still have a few blemishes, but not nearly as bad):
This post was originally published May 2014. It has been updated August 2018.