Lean Cuisine, well known for their wide array of frozen dinners, has introduced a line of Non-GMO frozen meals using organic ingredients They are easily available in the frozen dinner section of your neighborhood supermarket.
How do I know? Because I had a meltdown in Publix that led me to these great dinners.
In a fit of rage, and with no food in the house, I went to Publix, where I could not find one damn thing that I wanted to eat that was good for me. Granted, I avoid about 80% of the food there, anyway, but today was different. I was hungry, I was tired and I was pissed that I couldn't just find something quick and easy to buy without having to do specialty shopping at a store 45 minutes away. Oh, and it didn't cost a fortune, either.
So as I was about the leave the store in tears, heading for the Deli section just so that I would eat something (and then feel horrible afterwards), I was inexplicably drawn to the frozen meal section and these beauties were shining like a ray of light (okay, maybe it was the fluorescent lights that kicked on from the motion sensors in the Publix freezers, but you get my drift, right?).
I've been a big fan of Lean Cuisine in the past, I have to admit. There are only a couple of normal varieties that I can eat without getting sick, though, so I haven't bought them in a while.
On this day, I bought every entrée that seemed appealing to me, did a happy dance, and then went back home to cook one.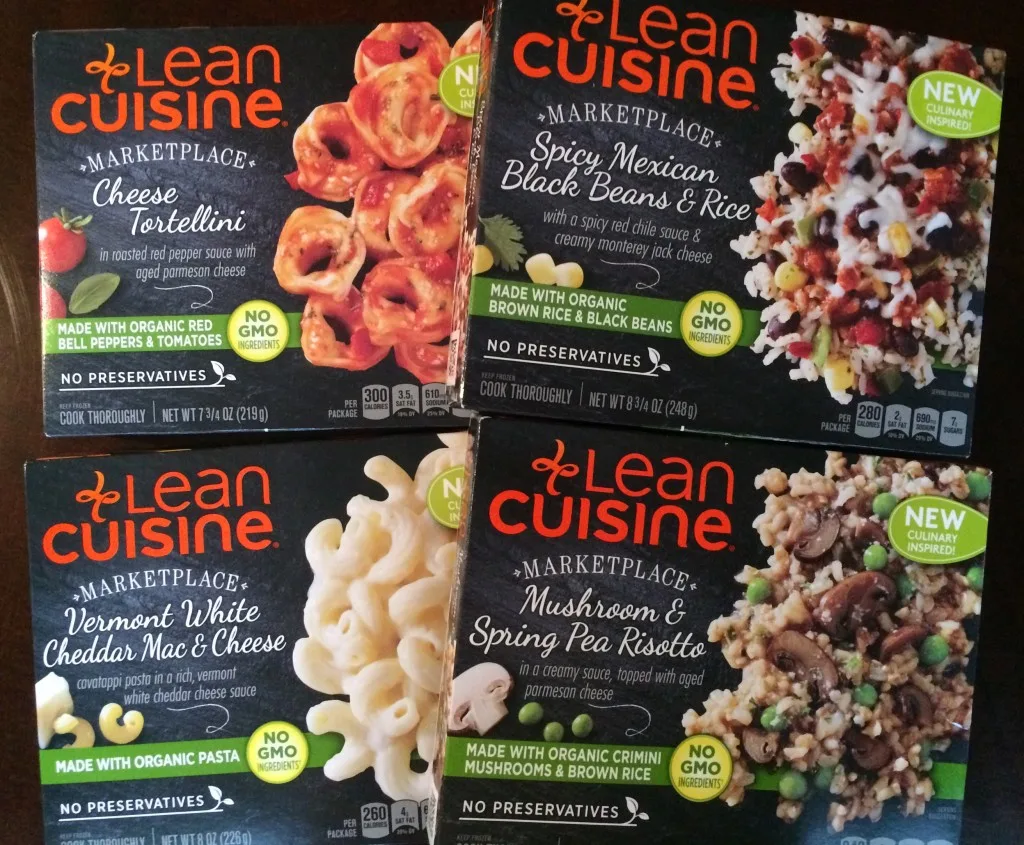 The meals are all Non-GMO, and many use organic ingredients, too. The kicker is that the dairy and cheese are not rbST-free, so those are not organic for sure. But I was really overall impressed with the ingredients.
For the taste? Amazing. Seriously, the Vermont White Cheddar Cheese is off the hook it's so good. Then I devoured the Cheese Tortellini. The Mushroom and Spring Pea Risotto wasn't as great as I'd hoped for, but it was pretty decent and earthy tasting none the same.
I was surprised that I hadn't heard of these Non-GMO entrees before, so I Googled them. Even more surprising was that I couldn't find any reviews or articles about Lean Cuisine's Non-GMO meals. Are they that new, or does Lean Cuisine not promote them? I don't know, nor do I care, as long as they stick around in my freezer case.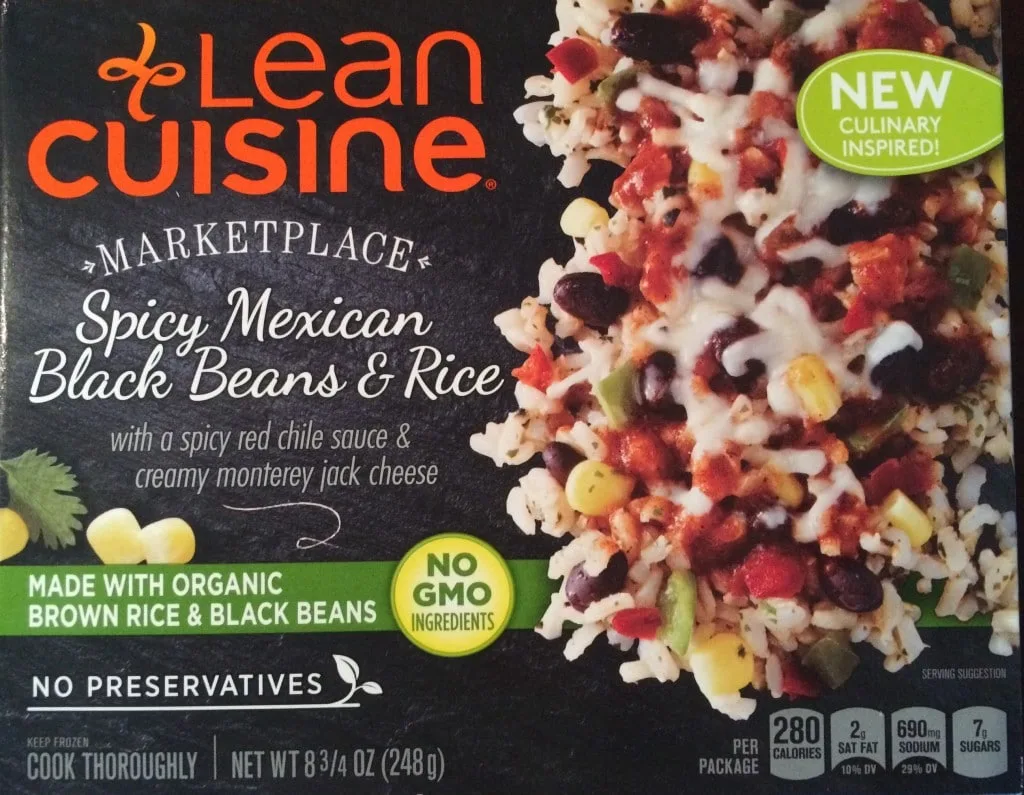 Sure, the meals aren't without some things that I'd like to see changed. First of all is the declaration on the box that there aren't noticeable differences between milk derived from rbST-treated and non-rbST treated cows. I'd beg to differ. People that care about not consuming GMOs surely aren't totally onboard with drinking meal from rbST-treated cows. Lean Cuisine totally missed the boat on this one, expecting customers to care about one and not the other.
Then, there's the use of plastic. I have always – for 10 years or more – removed the plastic film from the meals and used a microwave cover instead. No way that I'm going to let flimsy plastic touch my food while microwaving. Also, I routinely pop out the frozen meal and put in in one of my own bowls to microwave it, removing the plastic exposure in the heat of the microwave completely.
I looked into Lean Cuisine's philosophy a little more. In 2015, they're making some big changes, and this appears to be one of them. Also is the addition of more high-antioxidant vegetables, more vitamins and more probiotics and prebiotics.
I am not perfect. I do not have a freezer full of freshly prepared organic meals waiting for me on nights when there's no time to cook. I do not have four hours on any given day to cook meals ahead of time for the week. These frozen meals are not for people like that.
These Lean Cuisine Non-GMO meals are for people like me. The people whose lives are so busy that the dishes stay piled up for a week. Whose email accounts are overflowing with 1,000 emails, none of which have been responded to. The people who would rather take an impromptu walk to capture an amazing sunset and enjoy the evening, rather than slaving away behind a hot stove an hour before you need to go to bed. These are real people, and I am one of them. I'm guessing you are, too.
So unabashedly and without apologizing, I will be stocking my freezer full of these #PheNOMNOMenal meals for those moments when I NEED to eat and I don't have anything fresh and organic in the house to fix. This is not a daily occurrence, but a back up plan. That's the difference.