There was a Thanksgiving where our family had all of the food prepped and ready to prepare for the afternoon meal. With hunger building and anticipation growing, we were ready to start cooking. Or so we thought…… The oven chose Thanksgiving day to stop working. Imagine our frustration on the biggest foodie day of the year when your kitchen appliances stop working.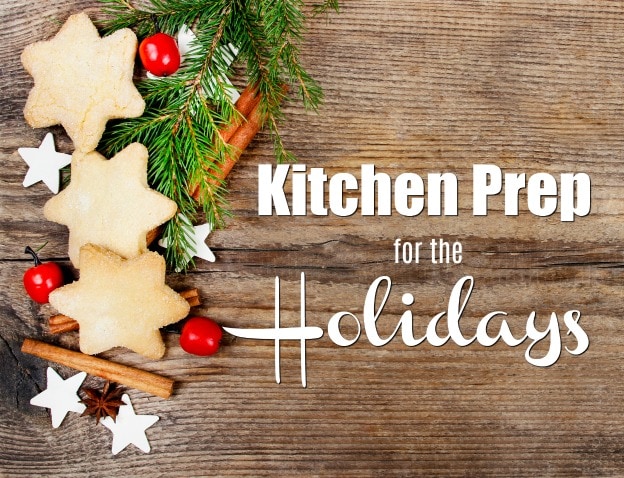 Yeah, you never want that to happen. Trust me.
You shouldn't ever have to suffer that kitchen shame. (You'll never live it down.) So now's the time to think about kitchen prep for the holidays because we're entering the biggest cooking season of the entire year.
Make Room in Your Kitchen
There's nothing more frustrating than not being able to fit that turkey into your refrigerator. Or all of the many side dishes that go with it. Start making some room in your kitchen for all of the wonderful goodies that you're about to indulge in.
Use up all of the non-perishables that you have stored in your refrigerator, from rice to flour to bottles of drinks. They're taking up precious space that you'll need.
Food in a freezer has a shelf life, too. It's time to skip a trip to the grocery store and use up all of the frozen meats and veggies that you've got stocked up in the freezer.
Go through all of your condiments and trash what you don't use anymore and what is past the expiration date.
Get a Game Plan
You're going to need some kitchen tools and accessories that you don't normally use all year long. So now's the time to make sure you're prepared.
I once hosted Thanksgiving at my house. It was kind of a big deal since we never hosted holiday dinners before. In the middle of prepping the meal, I found out that I was out of aluminum foil. You know, the one thing you need to cover dishes in the oven, cover the turkey, etc.?
Thank God my friend across the street was also home that day, wasn't in the middle of eating, and had aluminum foil to spare to give me.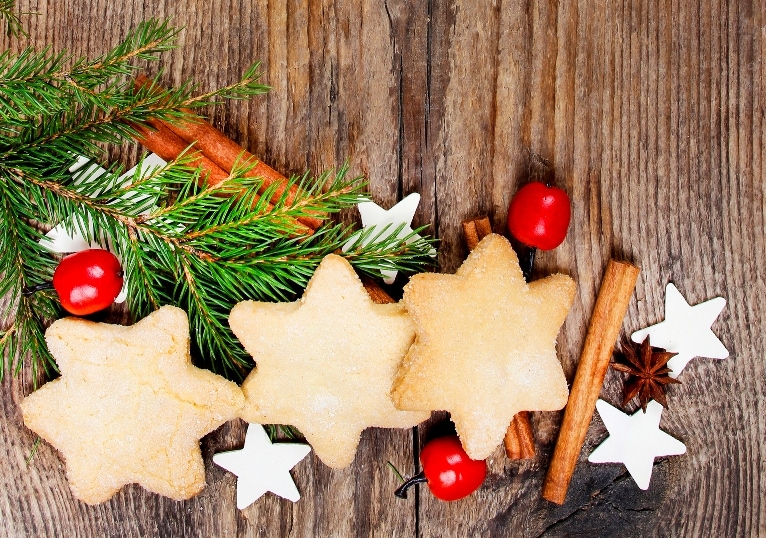 So, consider if you've got enough cookie sheets, foil, parchment paper, serving bowls, plates, etc. You don't necessarily need to buy all of the items you need, just make plans to borrow them from friends and family.
Smart Appliances
The biggest pieces of the holiday cooking puzzle, though, are your appliances. It doesn't matter how much you're prepared if your oven or refrigerator is on the fritz or just isn't big enough for your holiday cooking. Isn't it time for an upgrade?
Best Buy is my favorite place to browse for appliances. I browse online first (check out these great options that are perfect for prepping for the holidays). Then I love going to the store and opening up refrigerator doors, peeking inside ovens, making plans for my dream kitchen, and scoring some great deals.
Lately, I've been really interested in upgrading appliances and getting new ones that feature the technology for today. Why not make life easier all at once, with an appliance upgrade and ease in doing daily chores?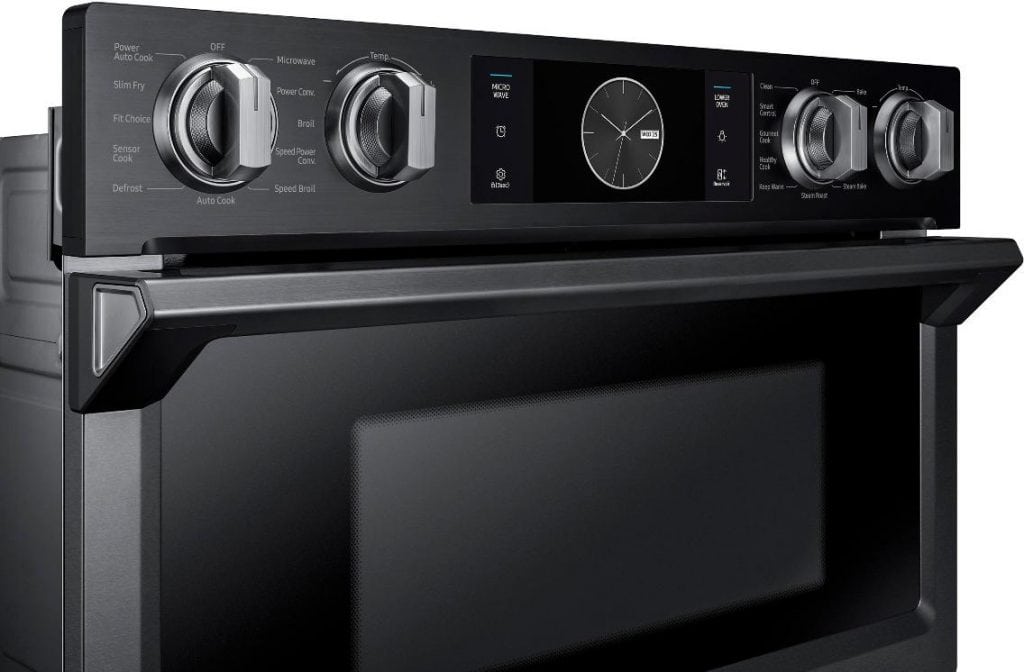 Samsung's Microwave Combination Wall Oven with Flex Duo™ is one of those state of the art appliances that uses technology to make life better. It has WiFi connectivity, which is kind of a big deal if you're like me and don't have time to stay in the kitchen as the oven preheats and does it's thing (especially when you're spending hours baking a turkey or only have a minute of grace time before holiday cookies go from done to burnt).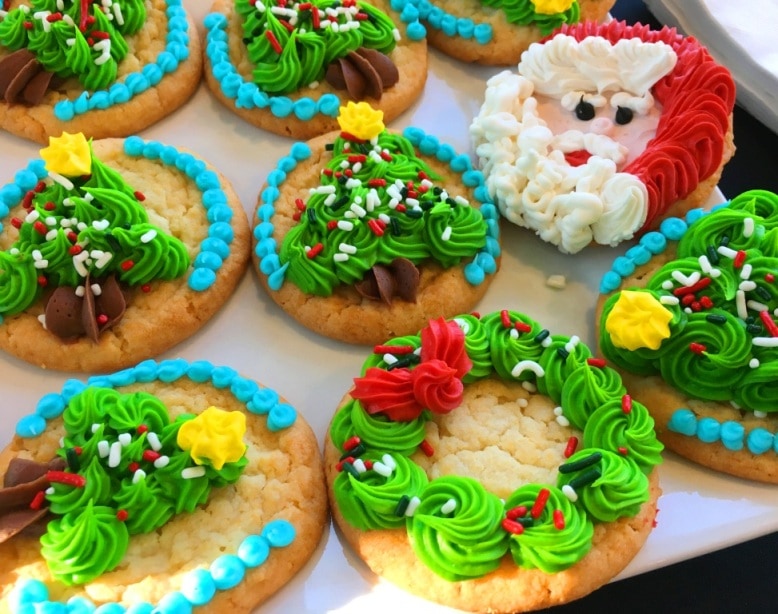 The microwave and oven combo lets you use your smartphone (which you probably have on you all of the time, anyway) to keep track of what's going on as you're cooking. So you can turn the Samsung appliances on or off with your phone, as well as preheat and adjust the temperature.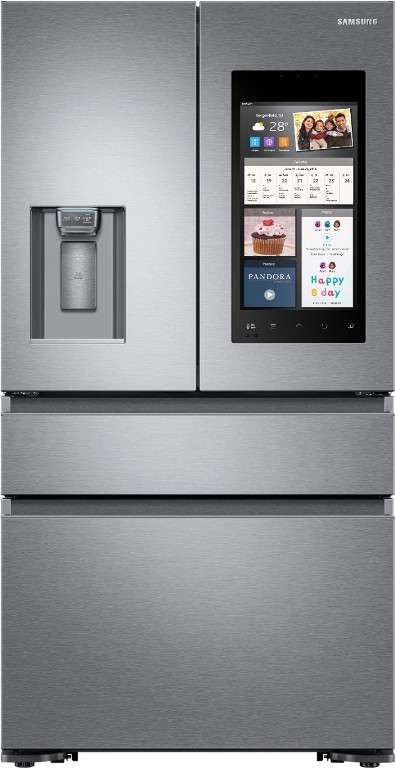 Another winner is Samsung's Family Hub 4 Door Refrigerator. This refrigerator has 3 cameras inside! So when you're at the grocery store and can't remember how much milk is left, you can actually look inside your fridge remotely and see.
That is just BRILLIANT! (I'm not the only one who constantly forgets if we have orange juice or butter in the fridge, am I???)
Other benefits that are just super cool are:
Expiration notifications that you can set to make sure all of your food stays fresh (saving you money!)
Watch movies, TV and stream music from the Family Hub (Hello watching cooking shows, while actually cooking!)
Voice-activated features
Sharing digital memos and notes, including creating shopping lists
A water infusing option for fresh flavored drinks right from the refrigerator
Prep for the Holidays Deals
I've always found Best Buy to have unbeatable prices on Samsung appliances and awesome expert customer service. (Side note: My Dad is in Best Buy about once a week getting help with his tablet and trying to figure out apps, how to send pictures and more. God bless the men and women who are so patient with him explaining how WiFi and digital downloads work.)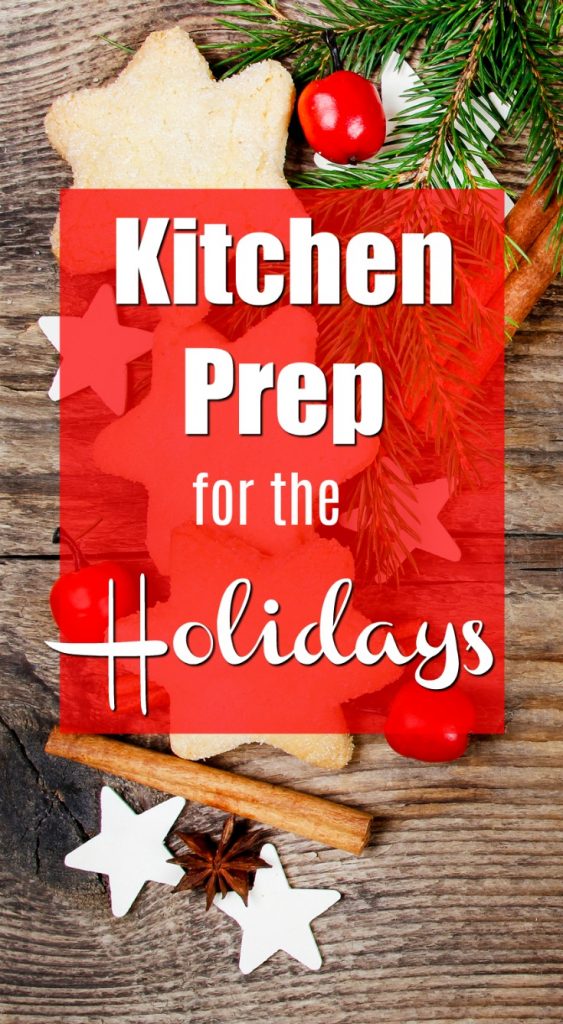 To get ready for the holidays, you can save 10% when you buy four or more Samsung kitchen appliances (start planning with this holiday look book).
The reviewer has been compensated in the form of a Best Buy Gift Card and/or received the product/service at a reduced price or for free.