Jewelry made from melon seeds, orange peels and coffee beans are the amazing creations from Jortra. I found this local-for-me jewelry line while shopping at Disney Springs at the Walt Disney World Resort.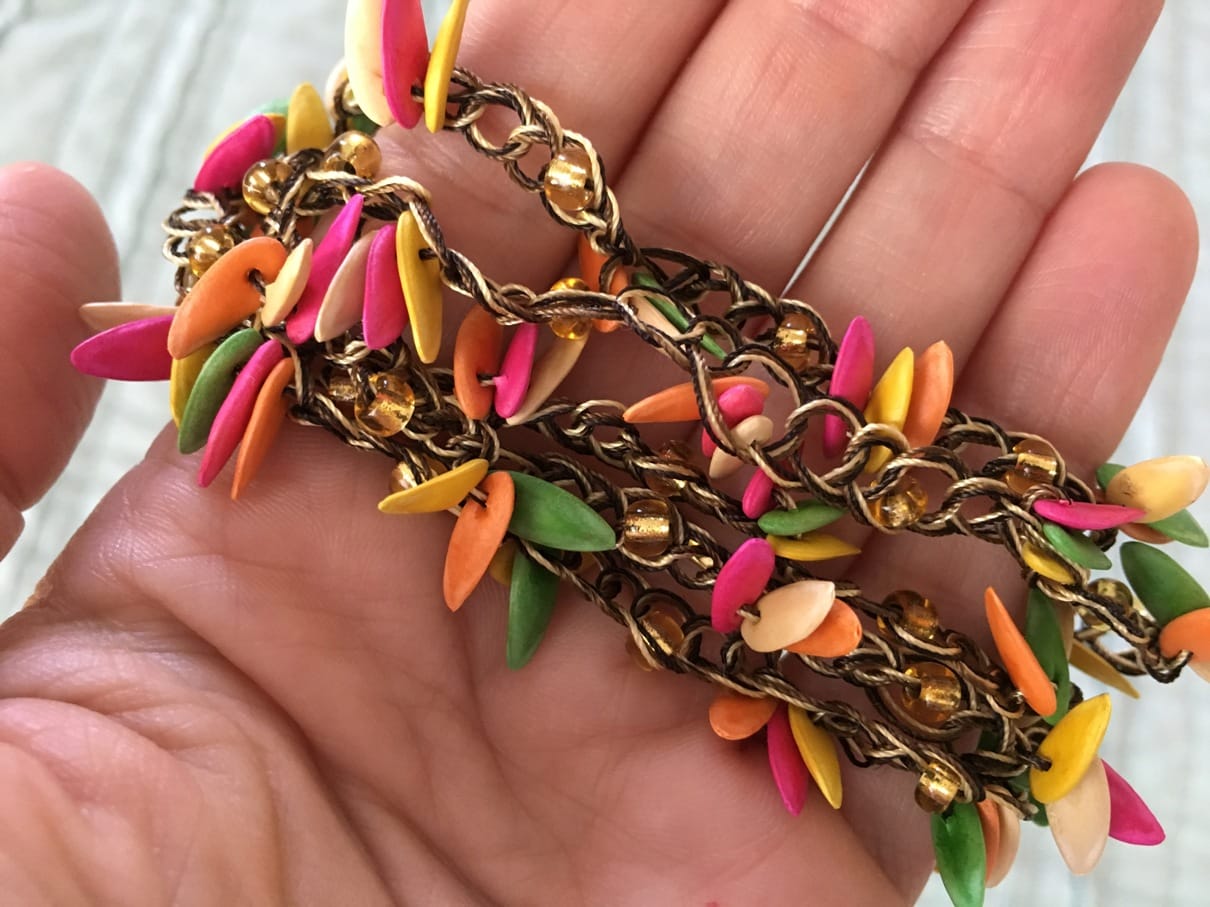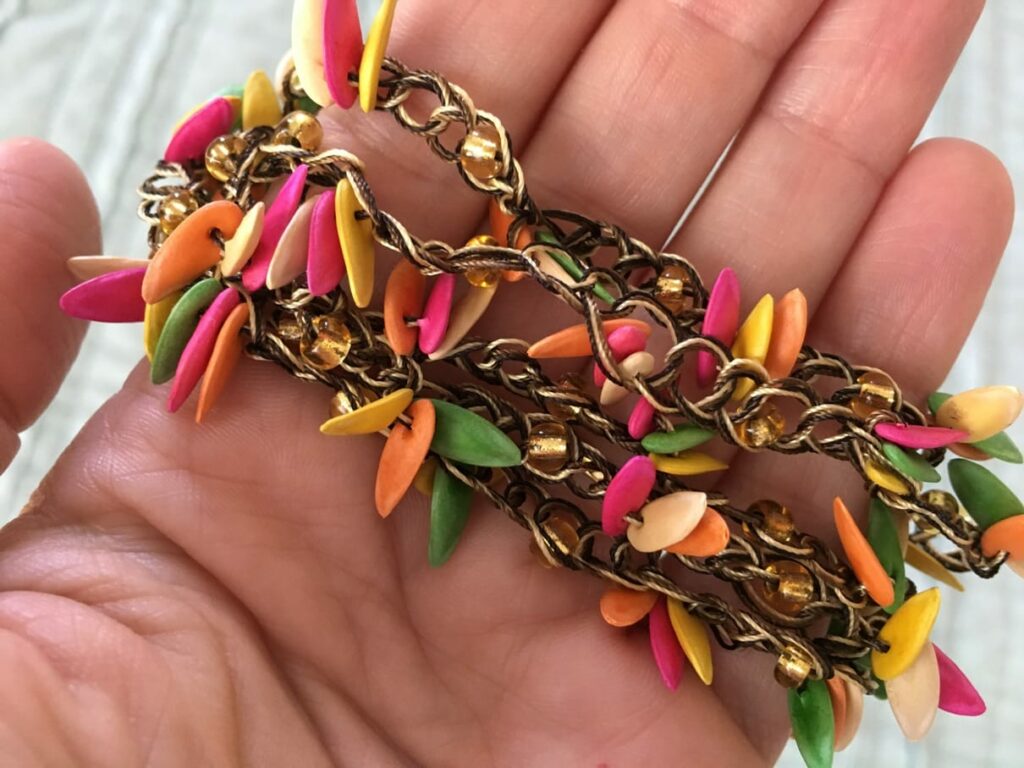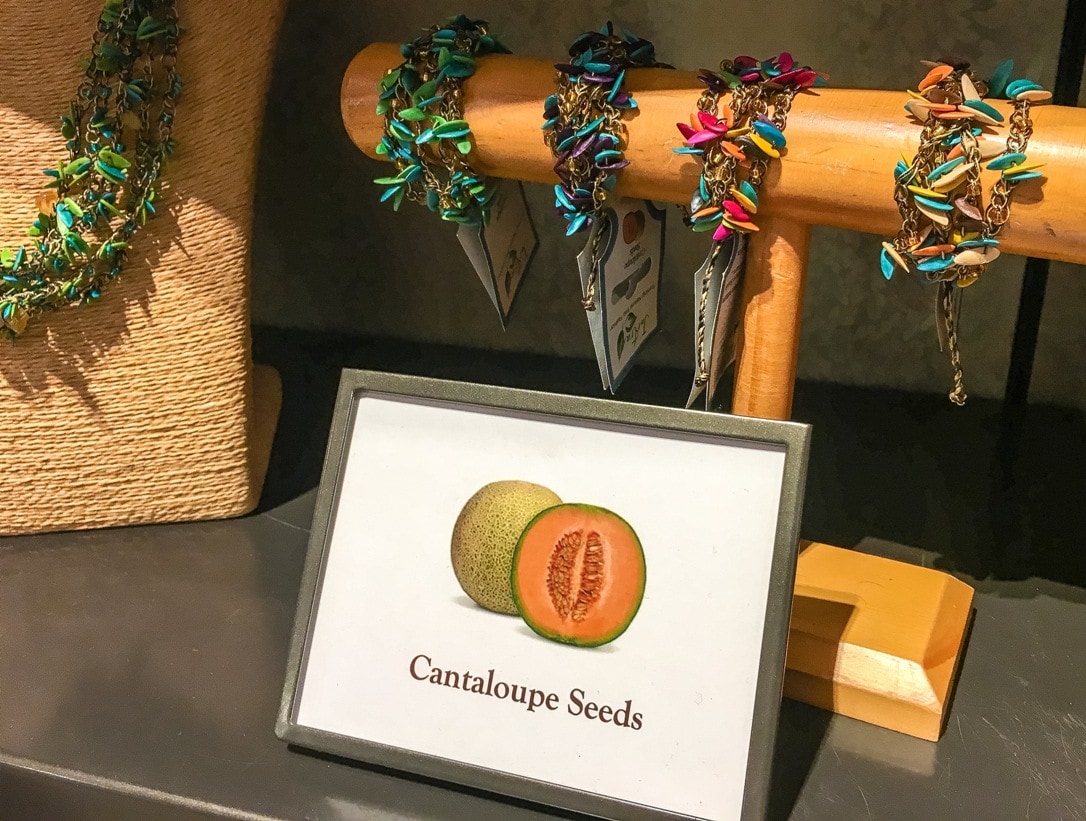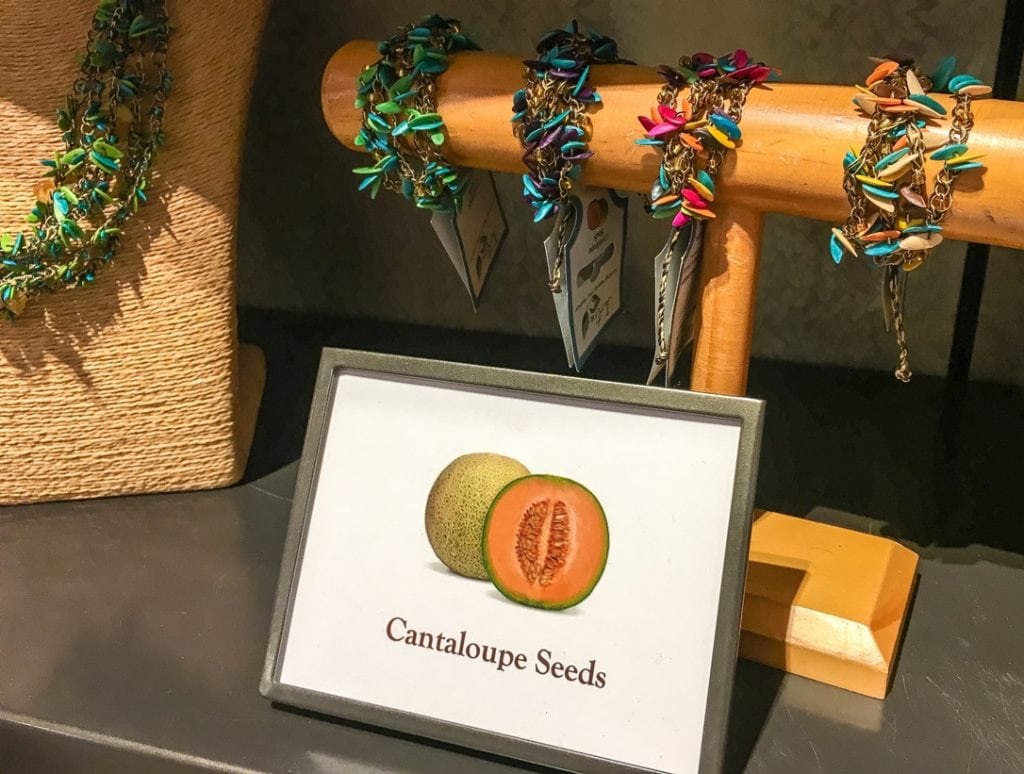 Jortra is a natural jewelry line using mostly natural materials and thread. Most products contain no metal, so you don't have to worry about a bad reaction or allergy to metals used in jewelry.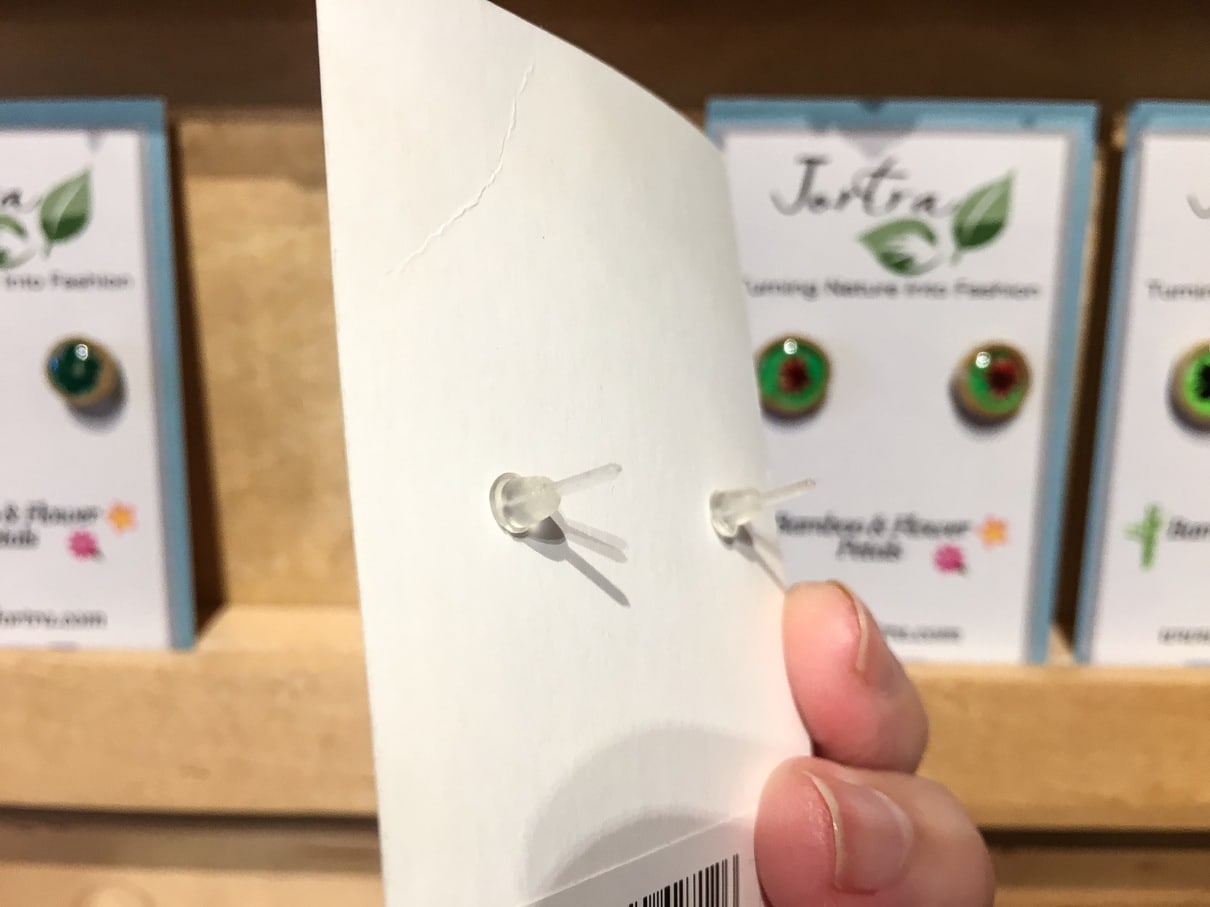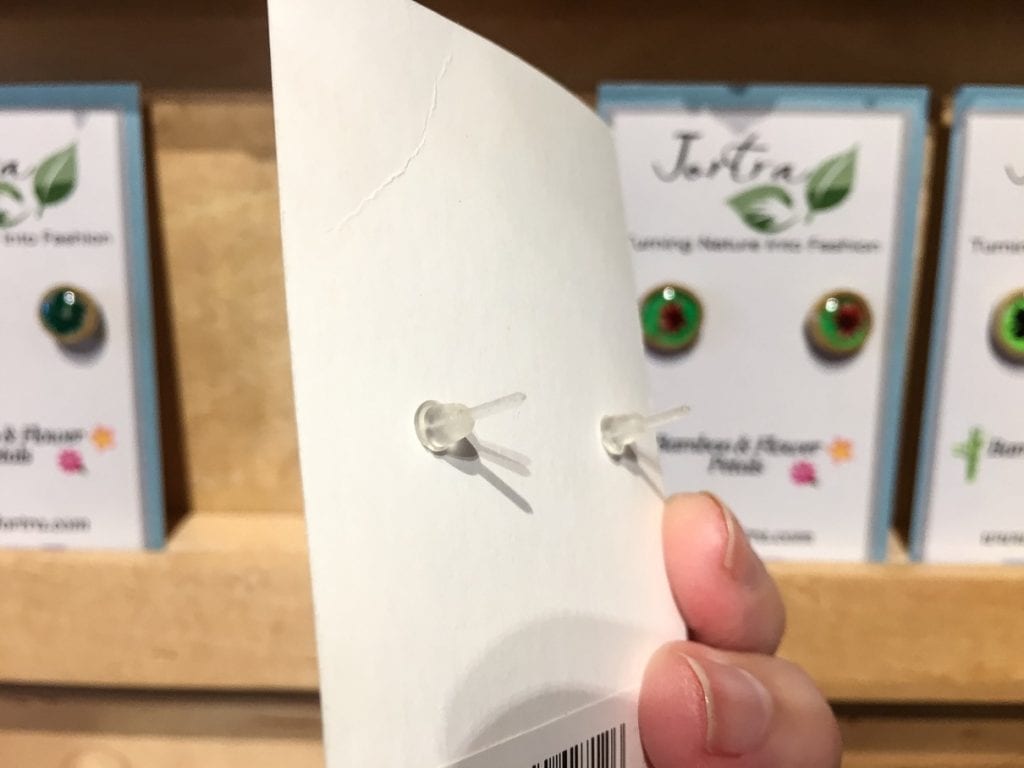 Here's how the bracelet adjusts, using no metal. It's a sliding clasp with the thread: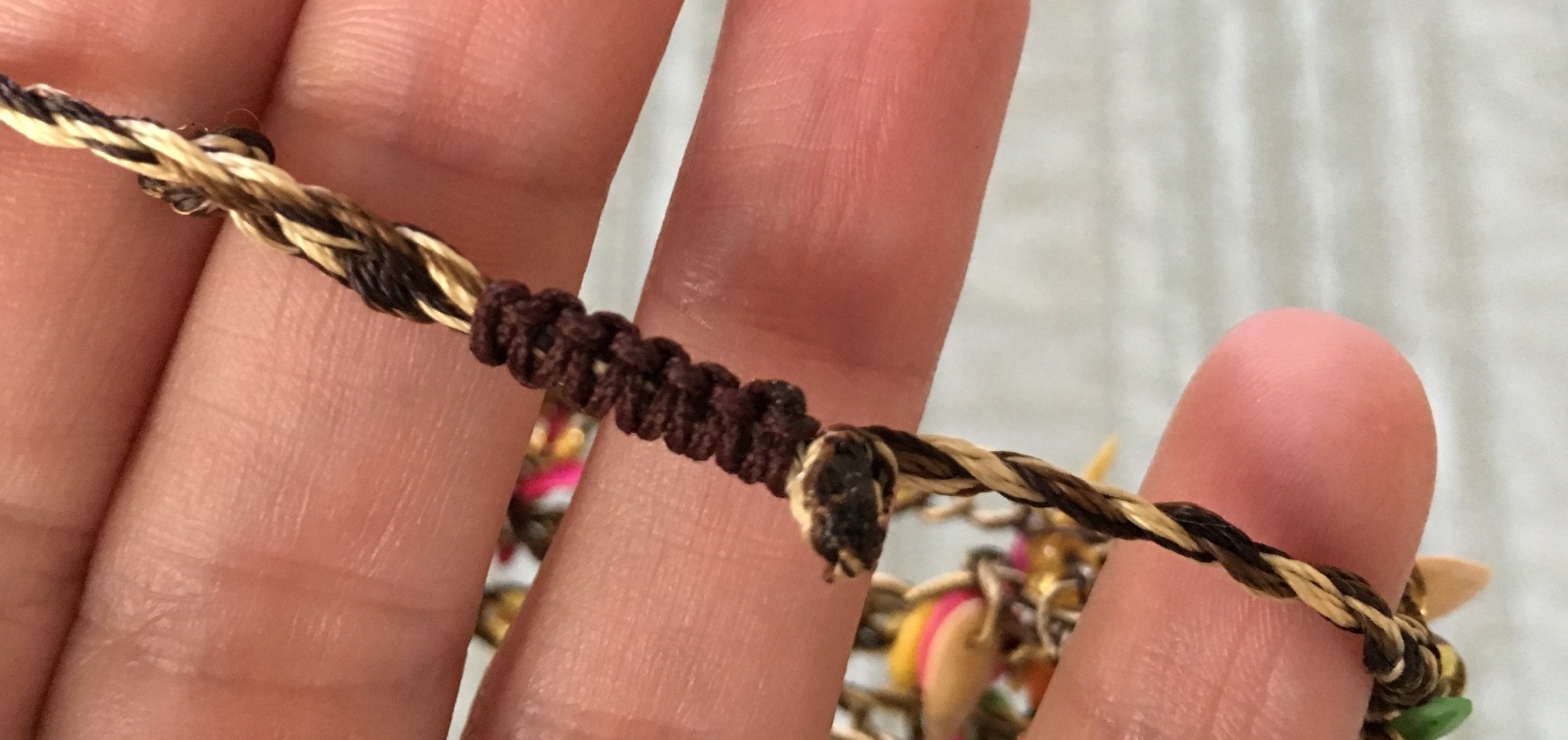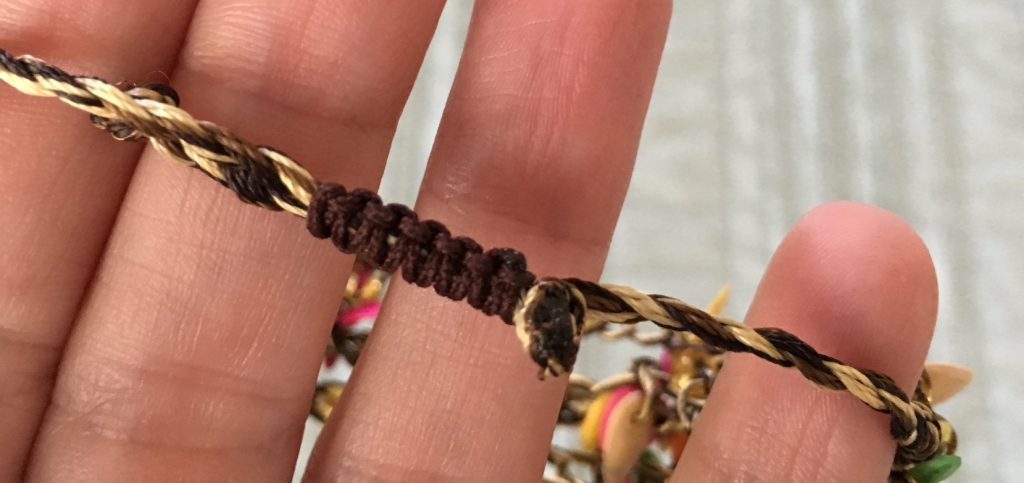 The bright, vivid colors of Jortra Jewelry instantly caught my eye inside the Trend-D store at Disney Springs. And when you're talking about all of the Disney merchandising there was to look at, that says A LOT!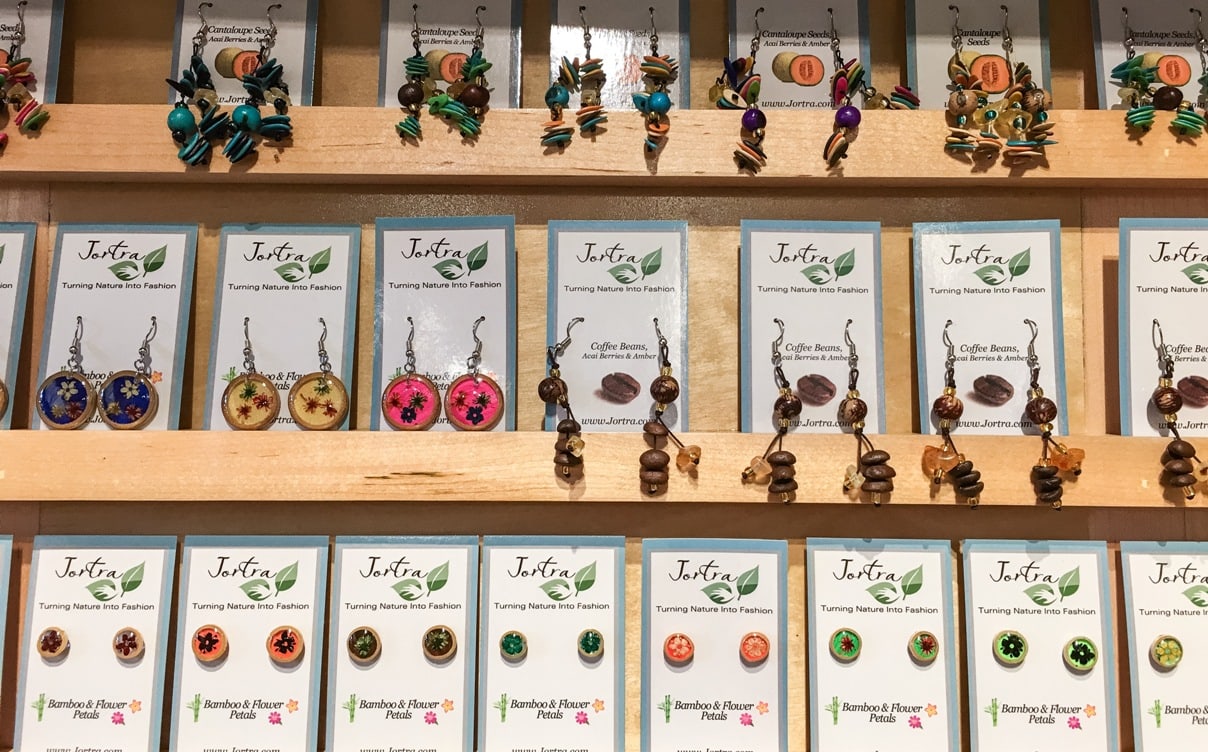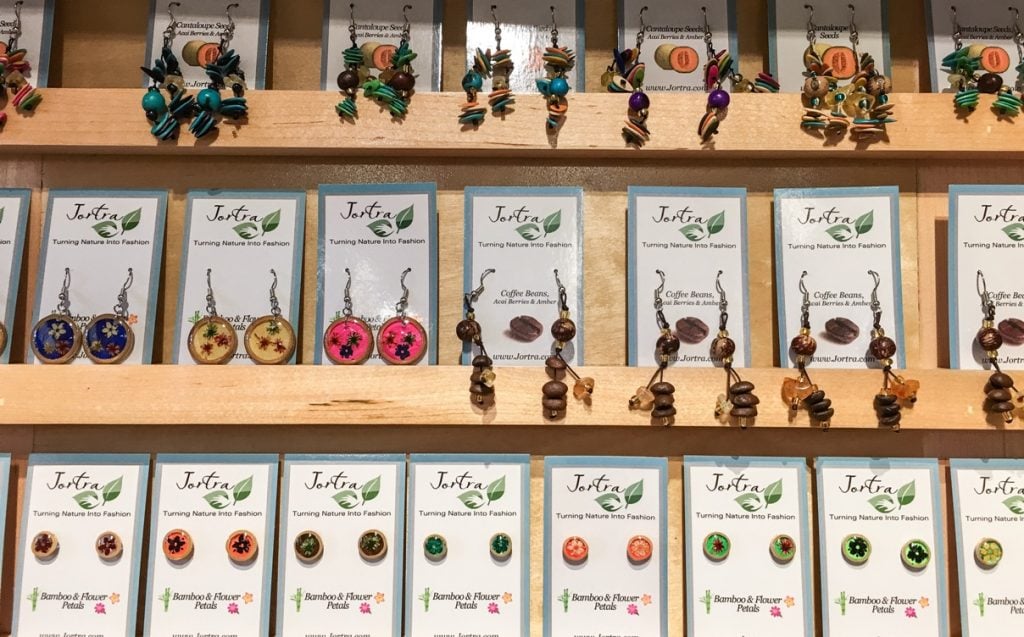 In fact, this Orlando area local business sells through locations at Disney World a lot, including booths at Epcot's Flower and Garden Festival and Food and Wine Festival. Other Orlando area locations selling Jortra include Artegon Marketplace and The District @Mills 50. Everyone not in Orlando can order online on their boutique website.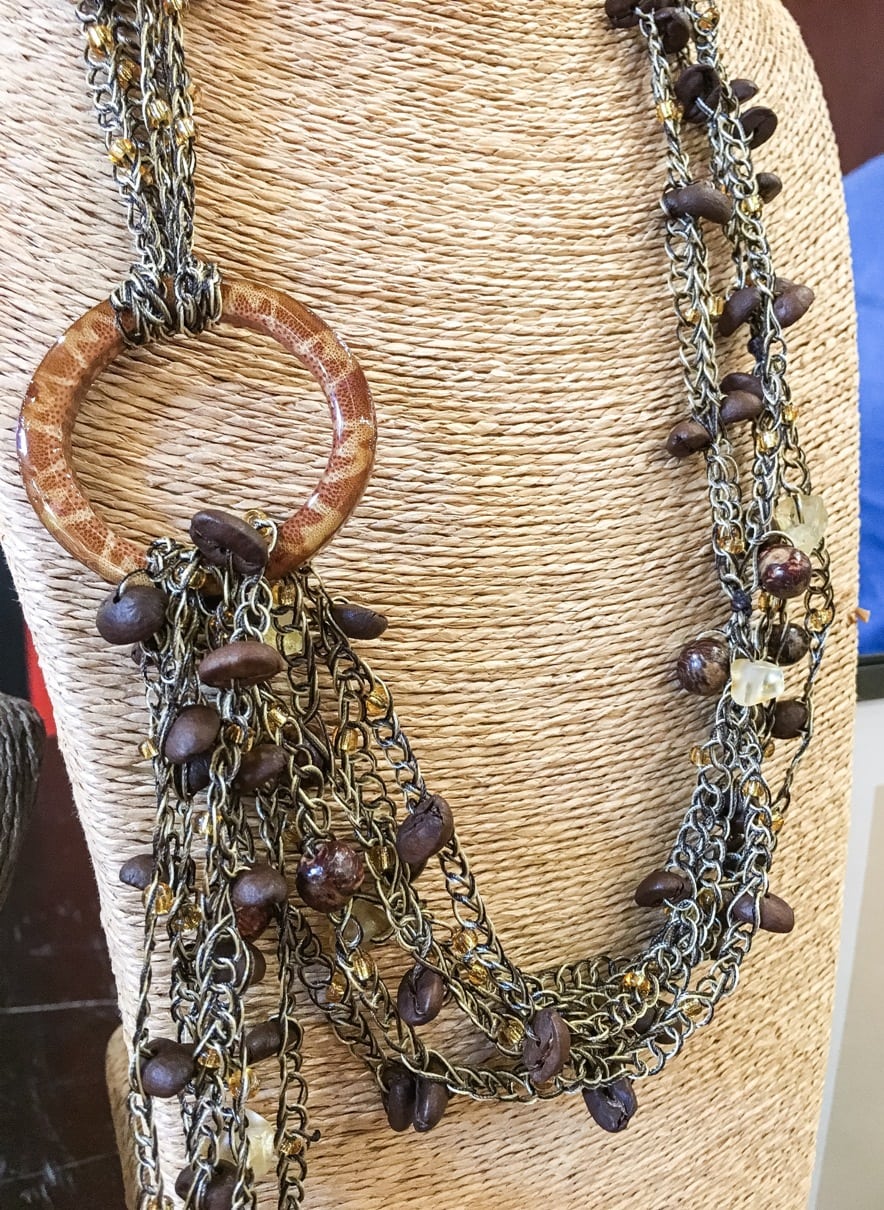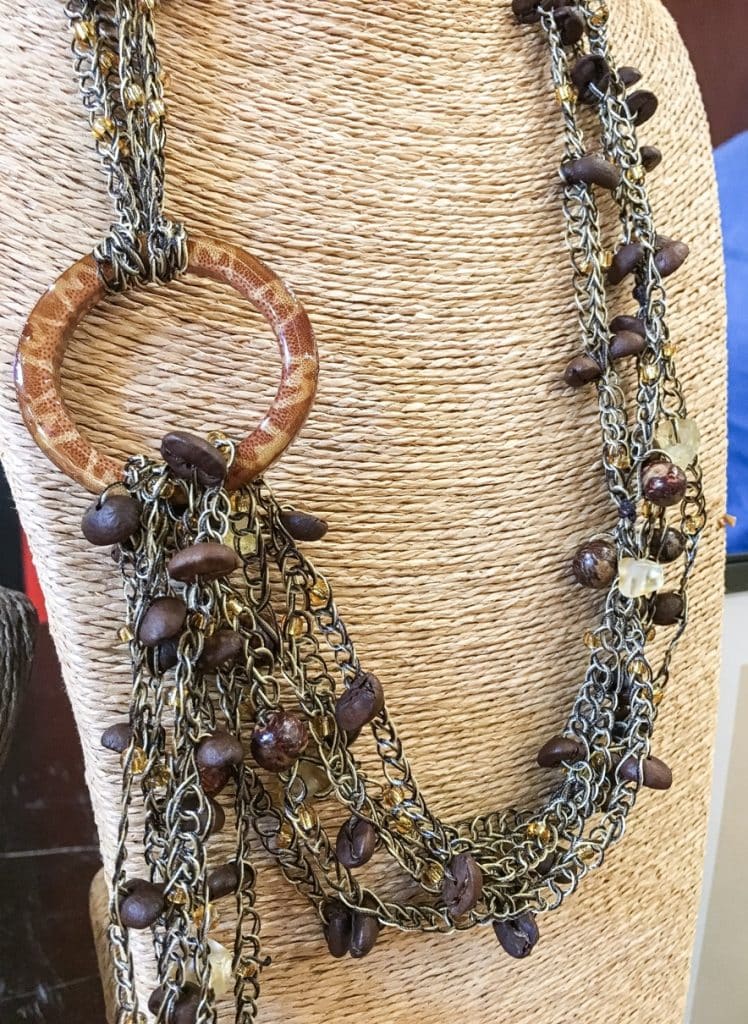 I fell in love with the bright colors of the Cantaloupe Seed Collection. I bought a bracelet with vivid colors that instantly started getting comments about how nice it looked.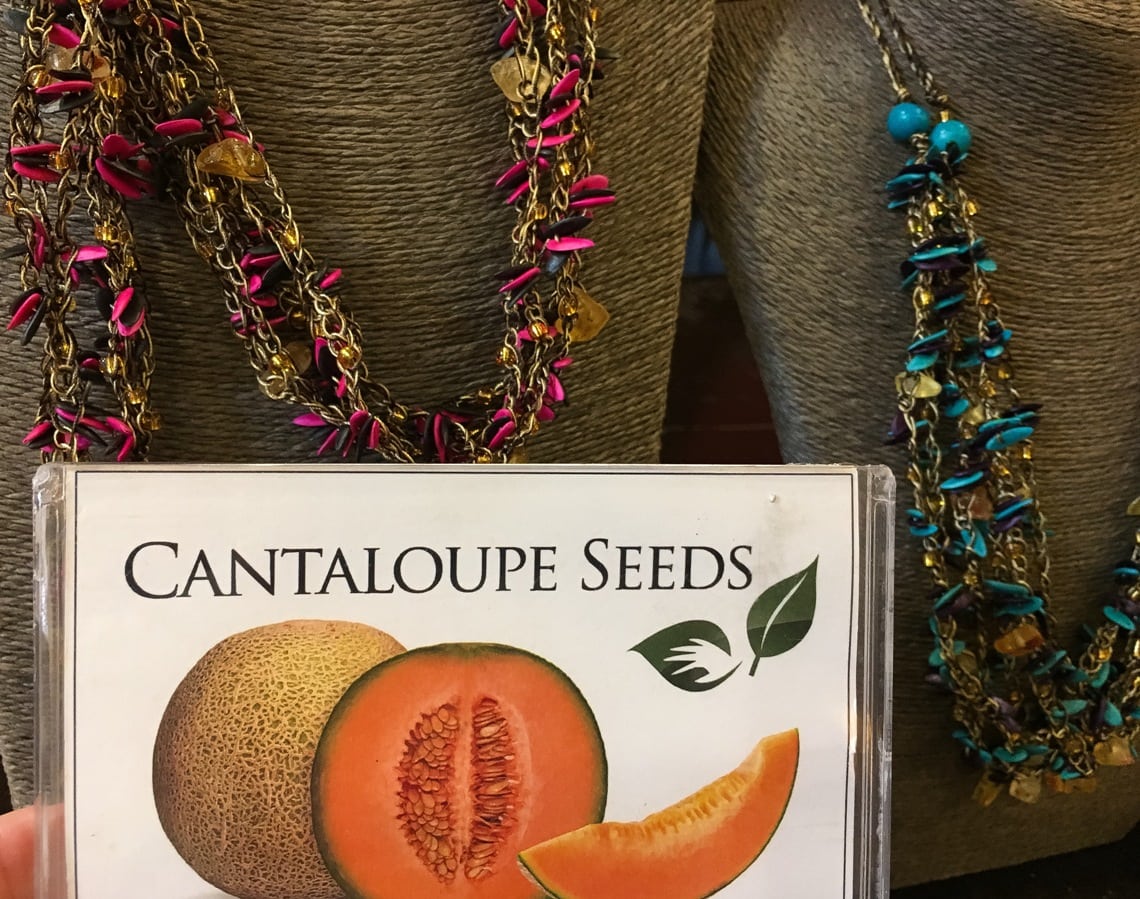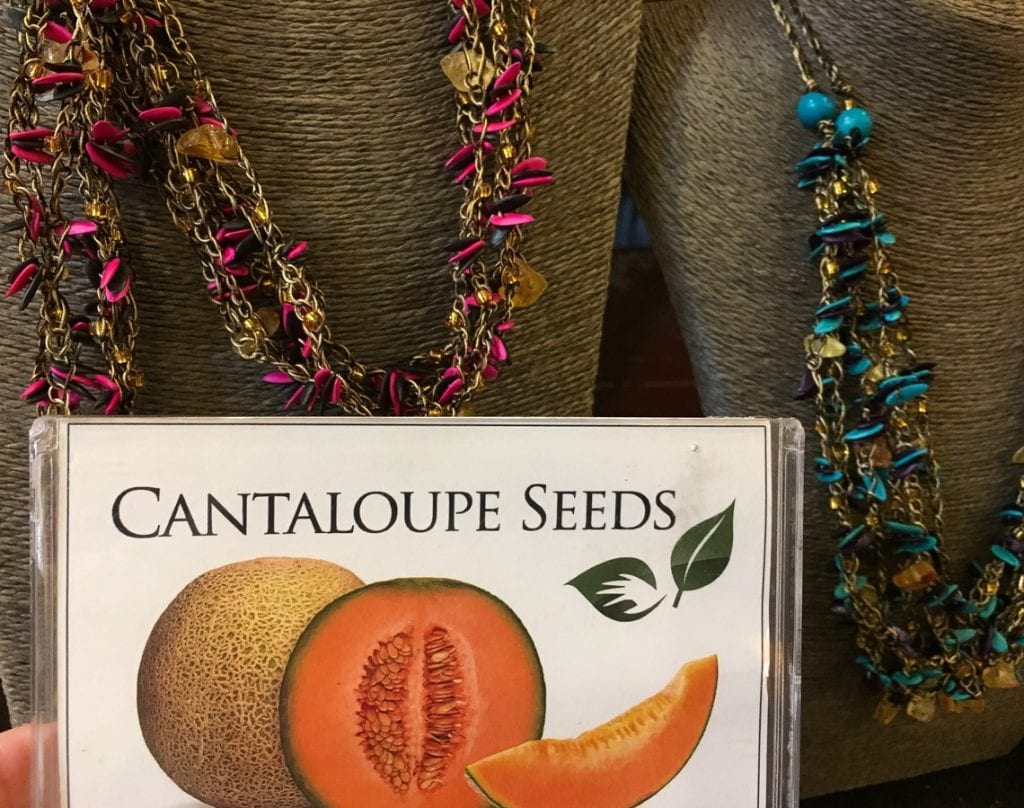 Little did everyone know that the bracelet was made from thread and cantaloupe seeds, not metal and beads!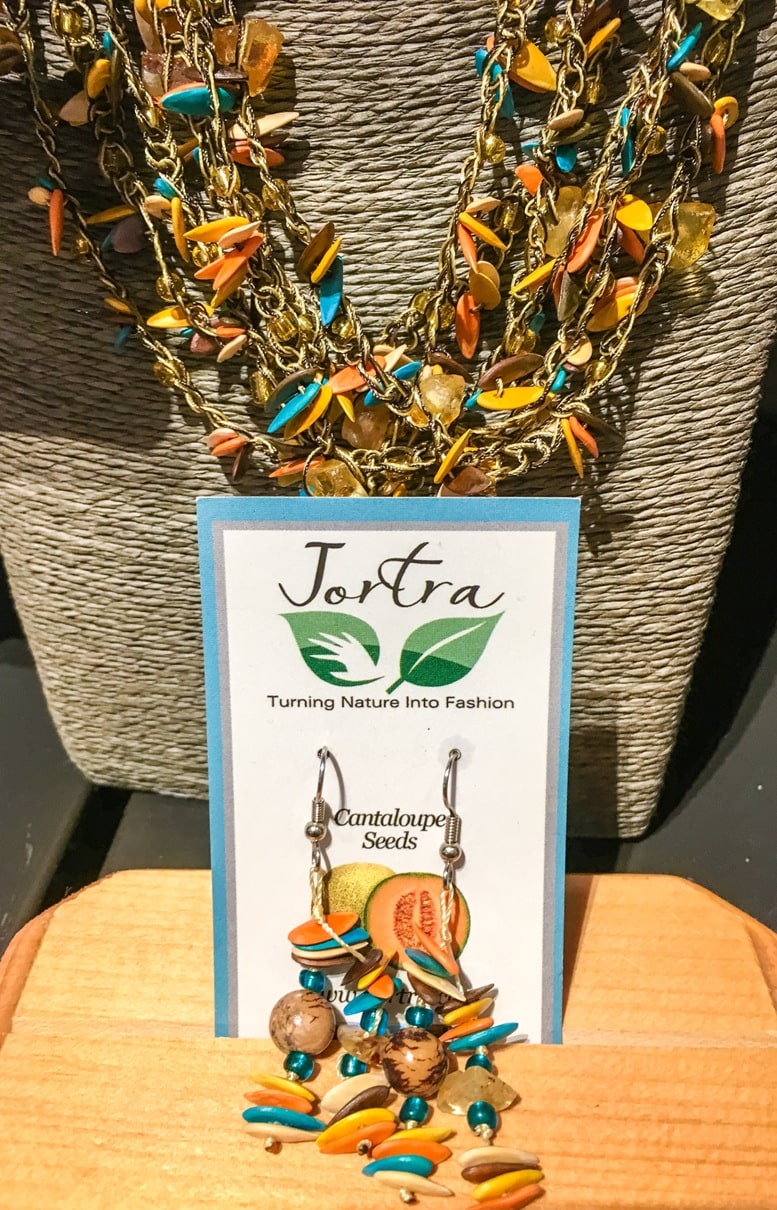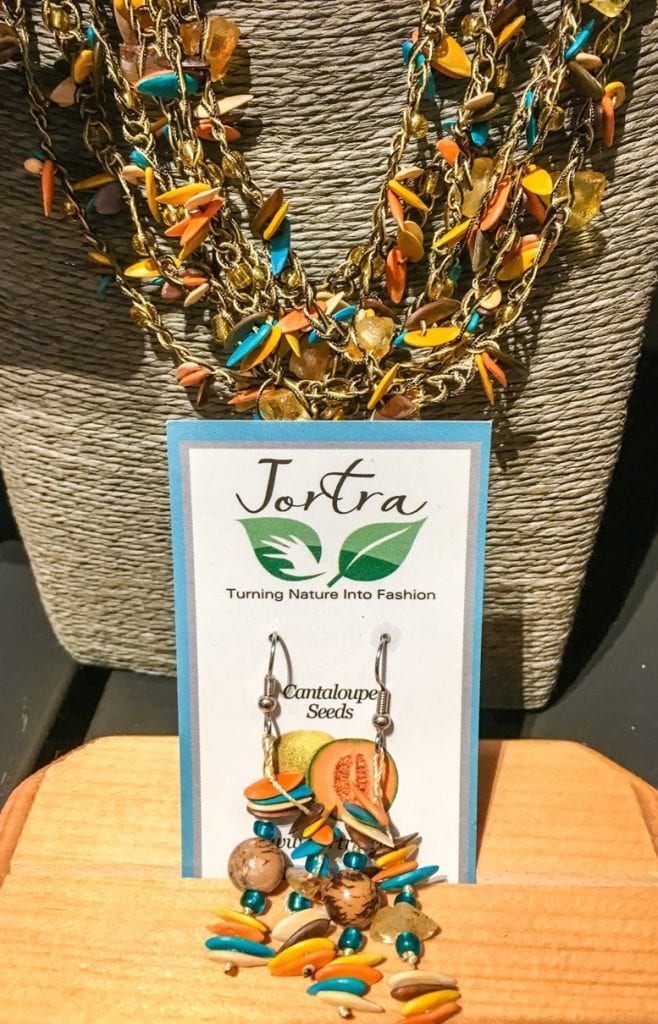 For coffee lovers, there's a Coffee Beans Collection. And, yes, it does smell like coffee!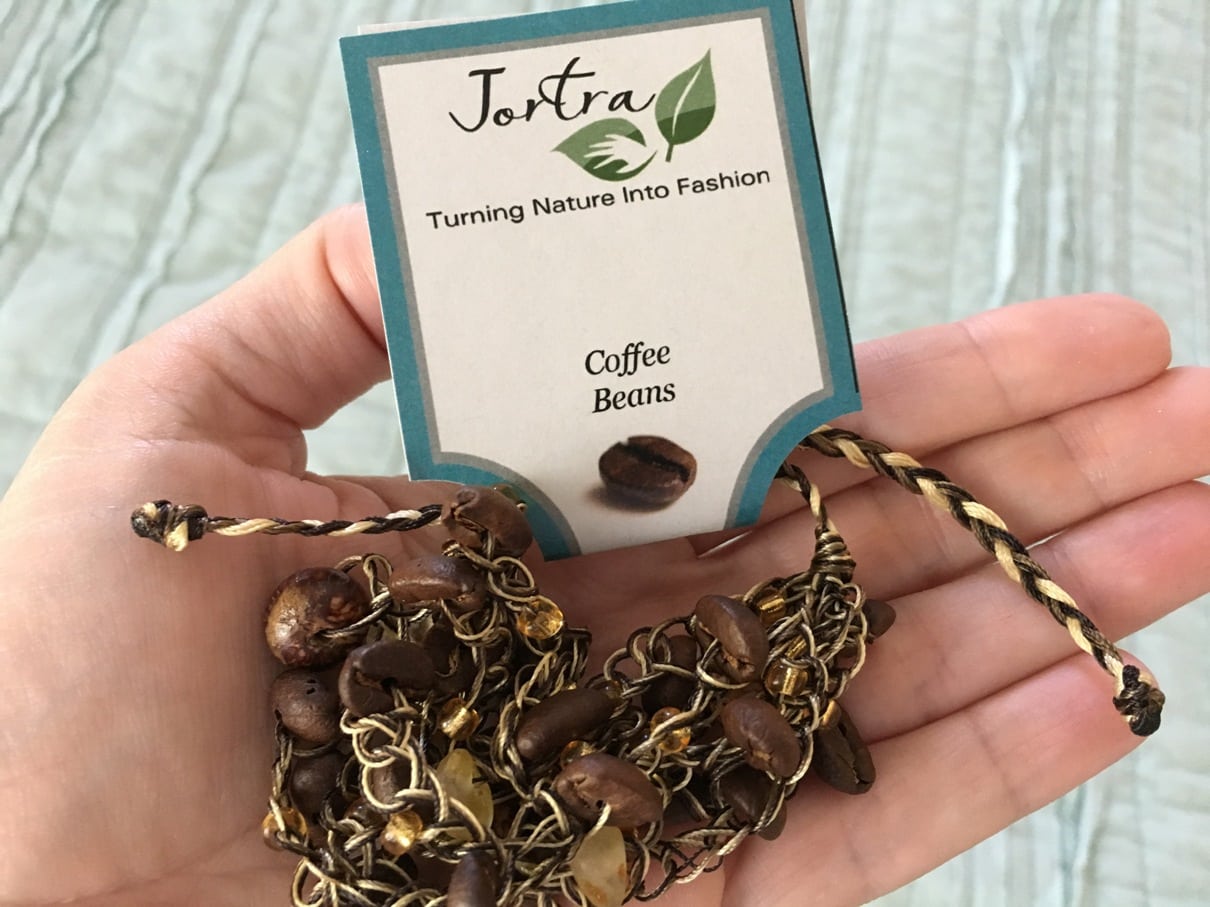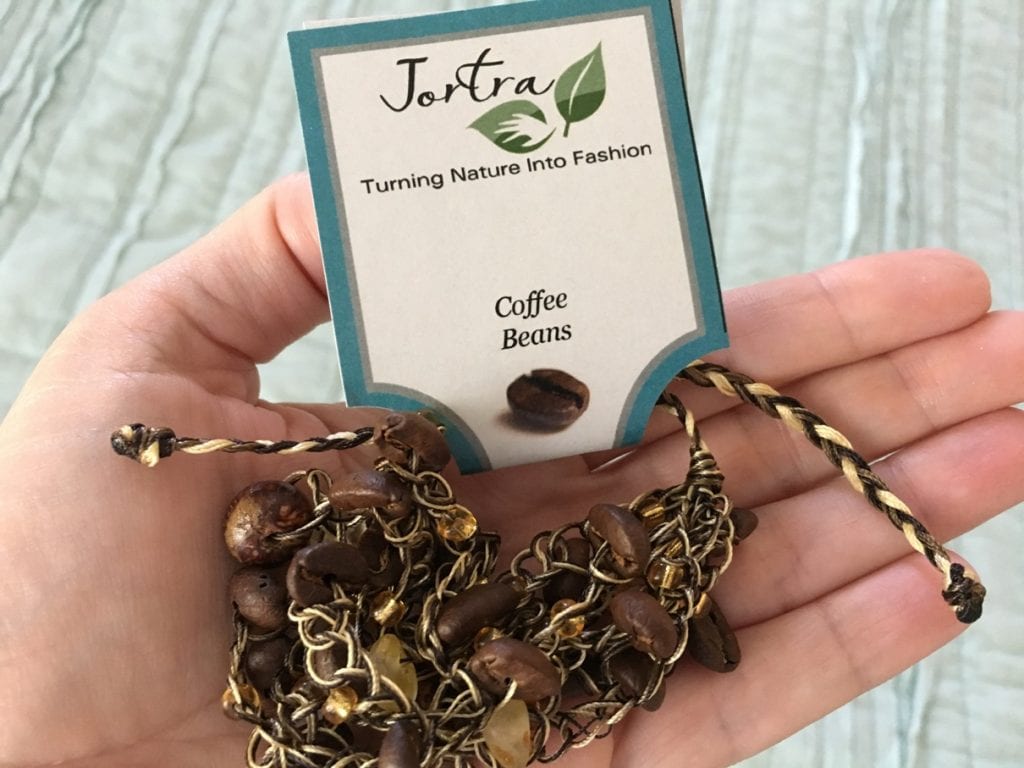 Can you imagine, getting a whiff of java throughout the day as you wear your coffee bean jewelry! Ahhhhhh…. what a pick me up!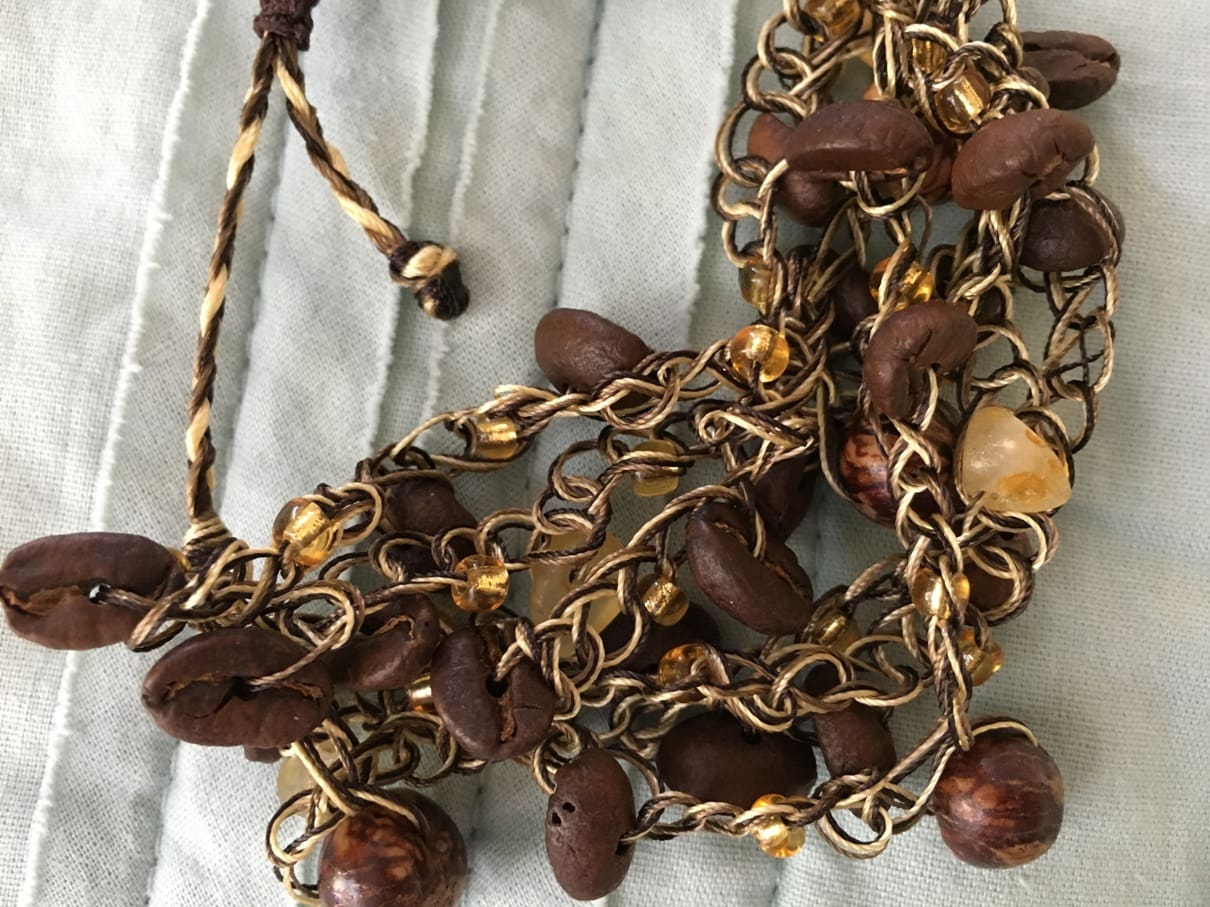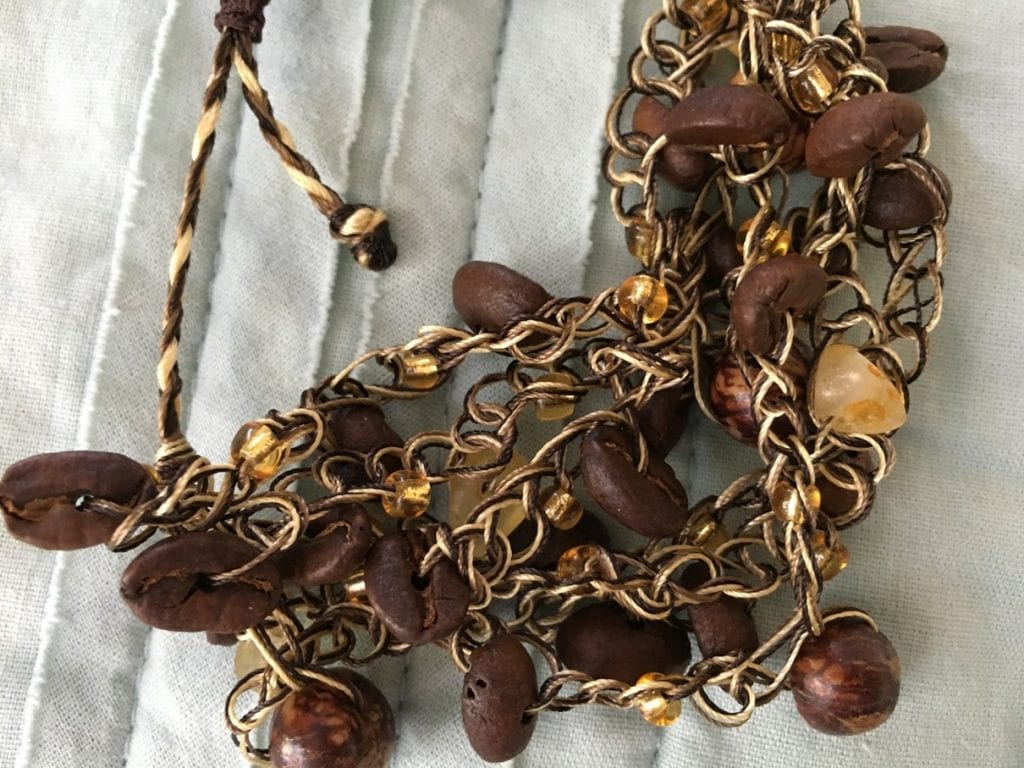 The Orange Peel Collection is really cool. The dried and twisted orange peels look like little roses or other flowers. What a great way to use a material that would otherwise go to waste?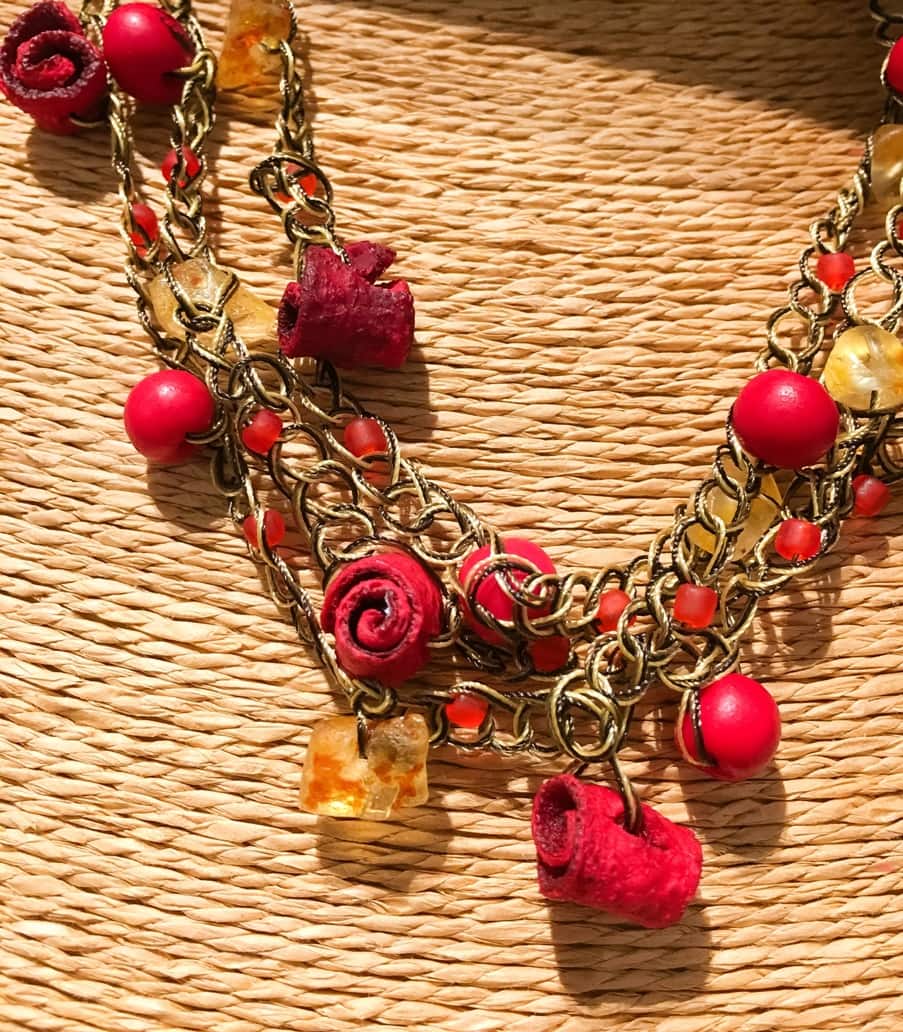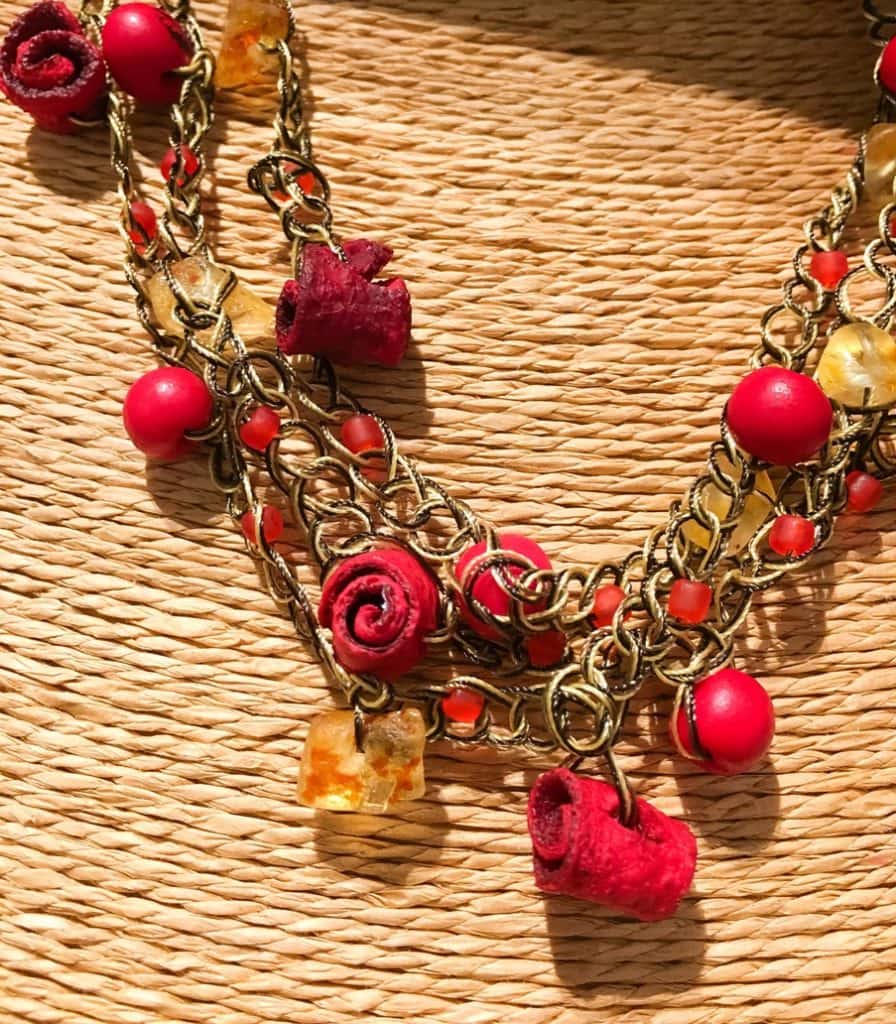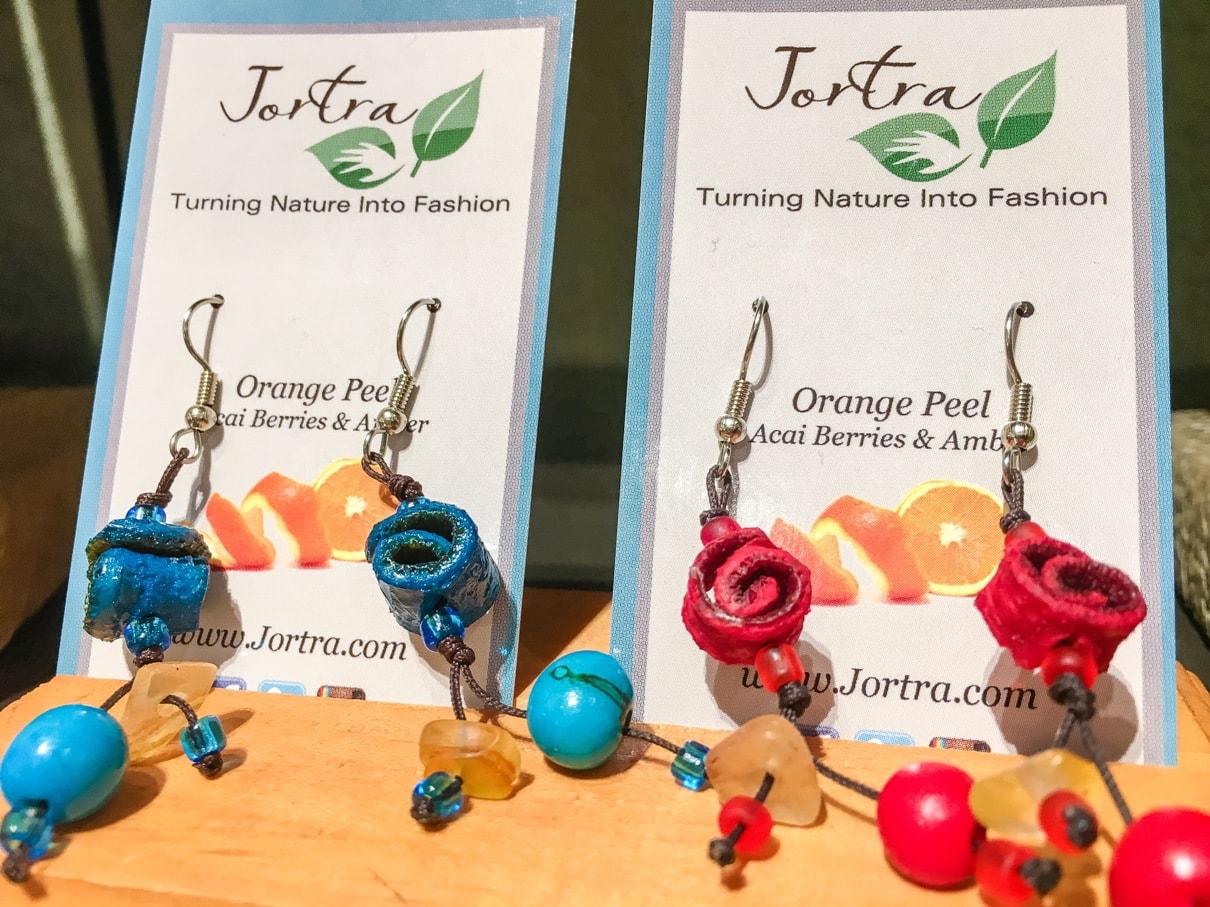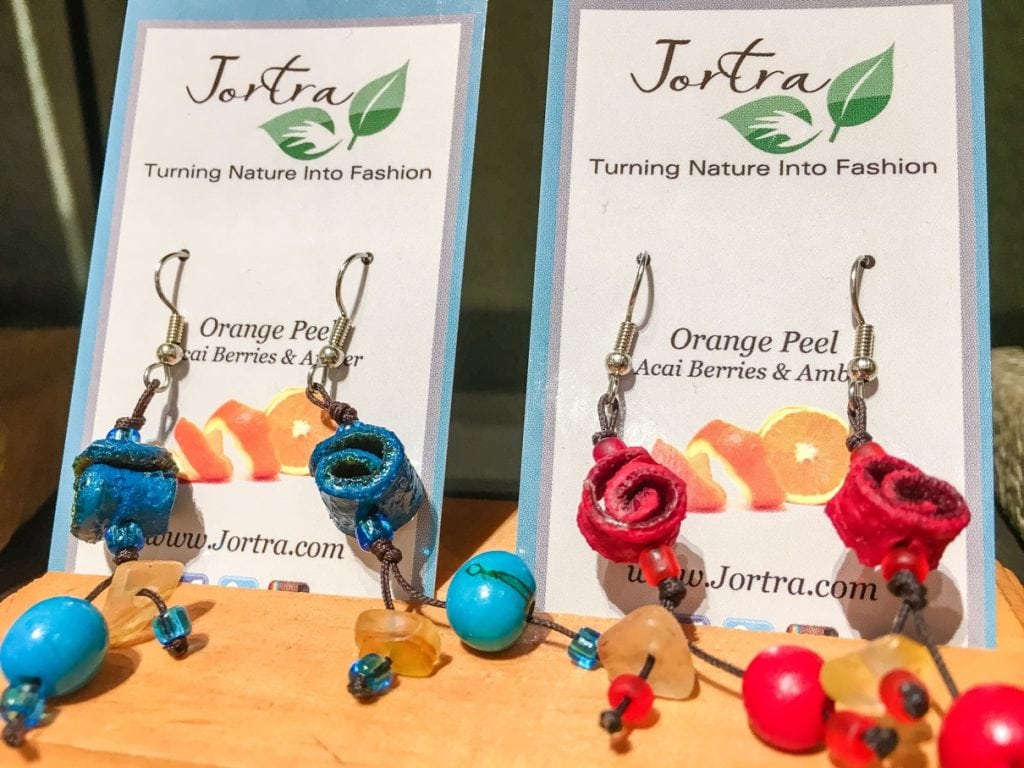 There were other collections available in Trend-D when I went shopping (this was a pop-up shop only there until January 8, 2017). They included: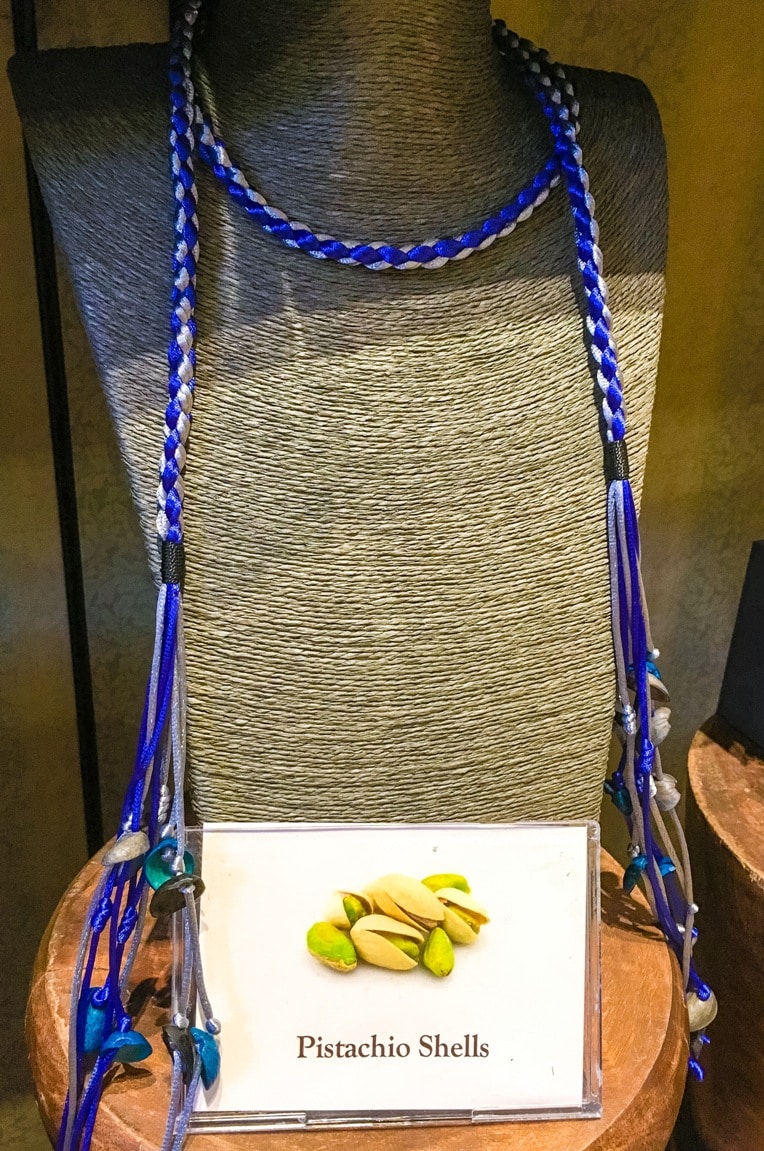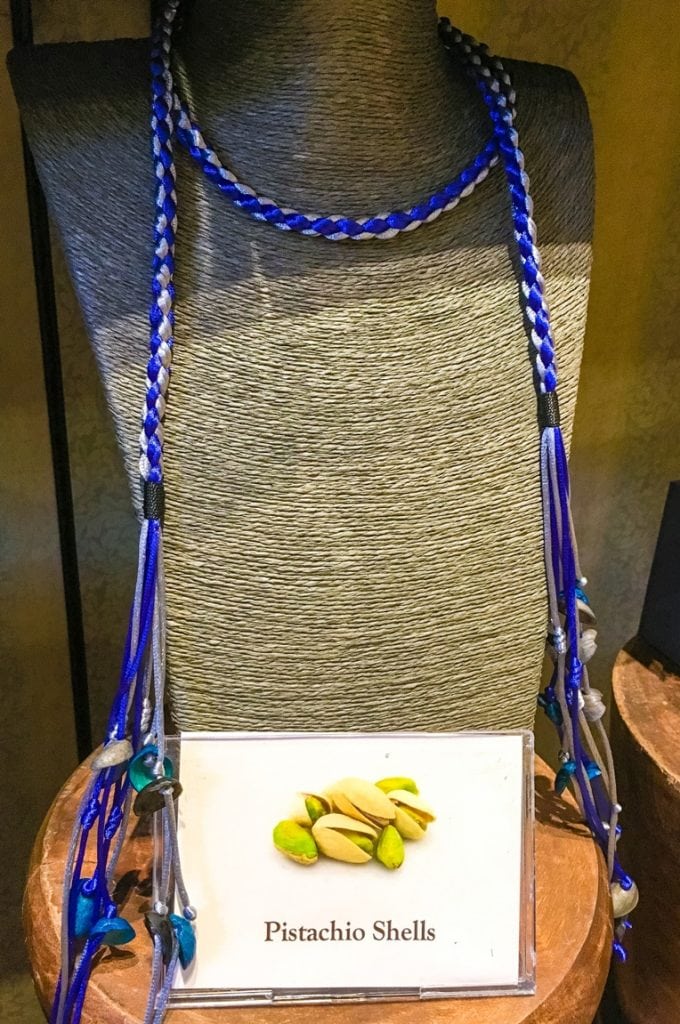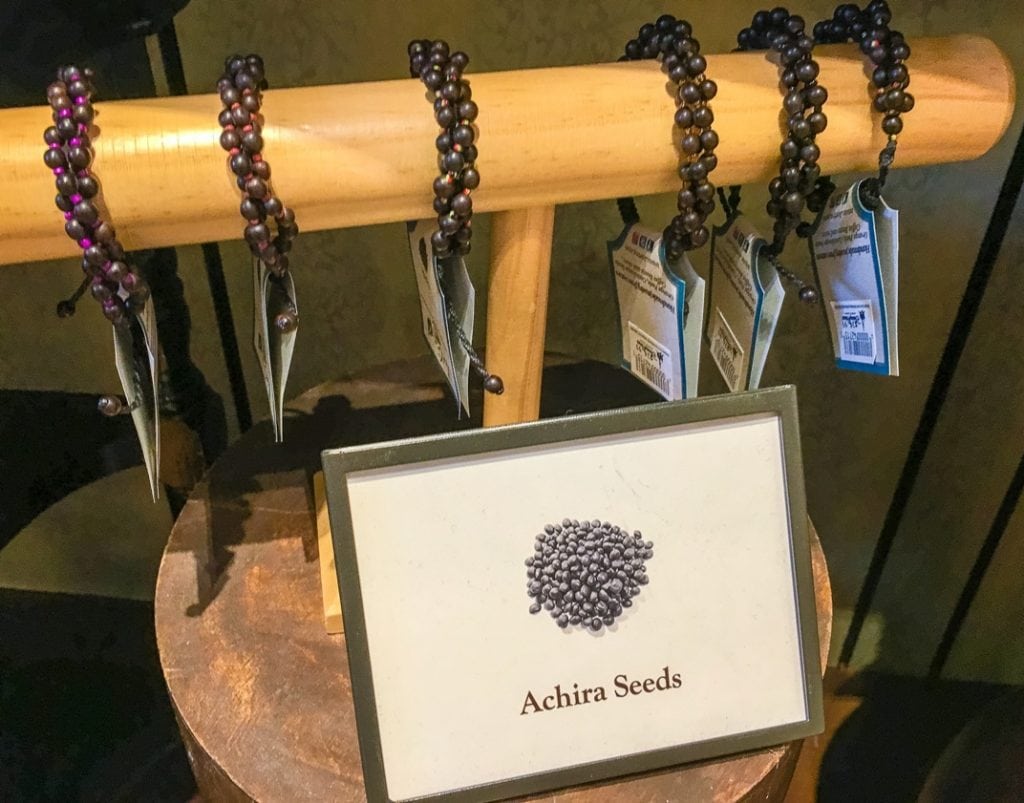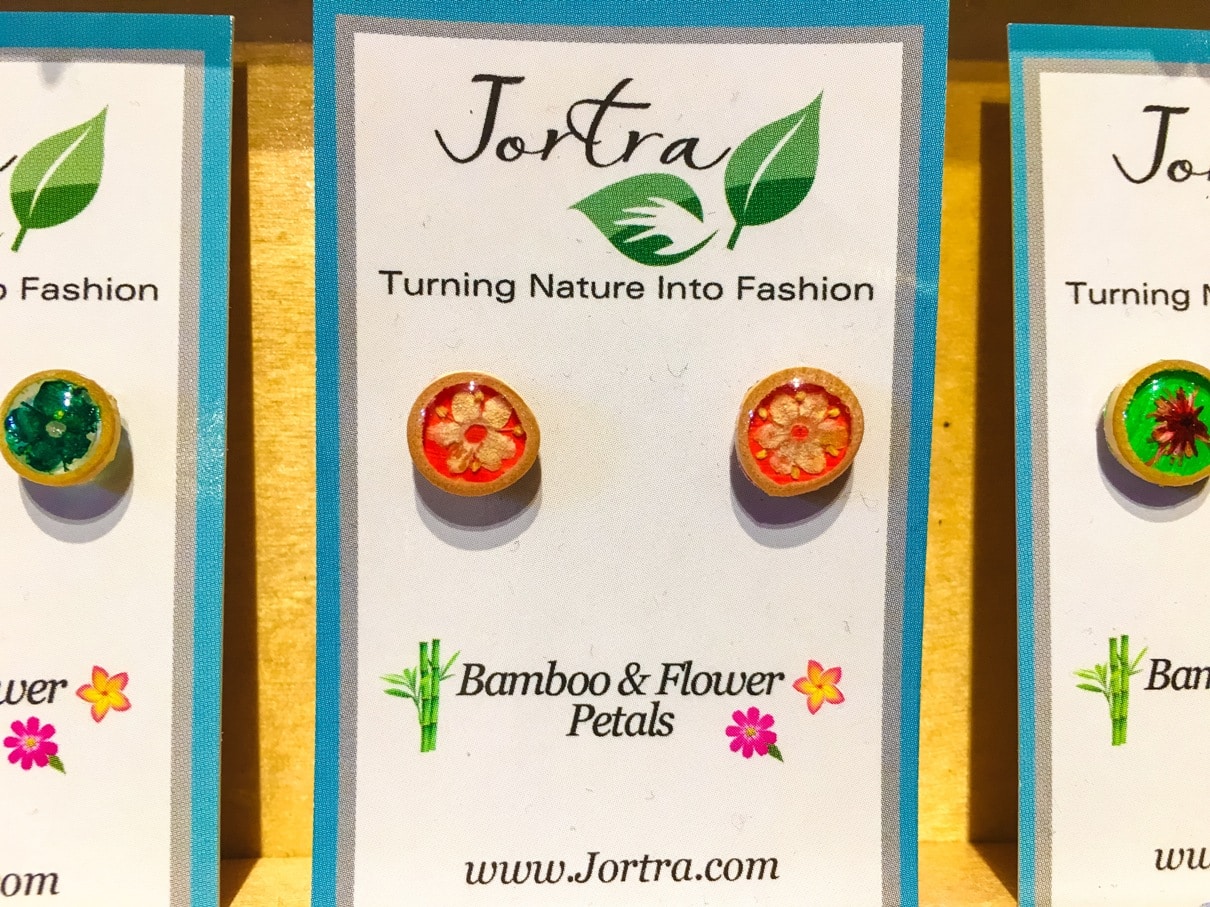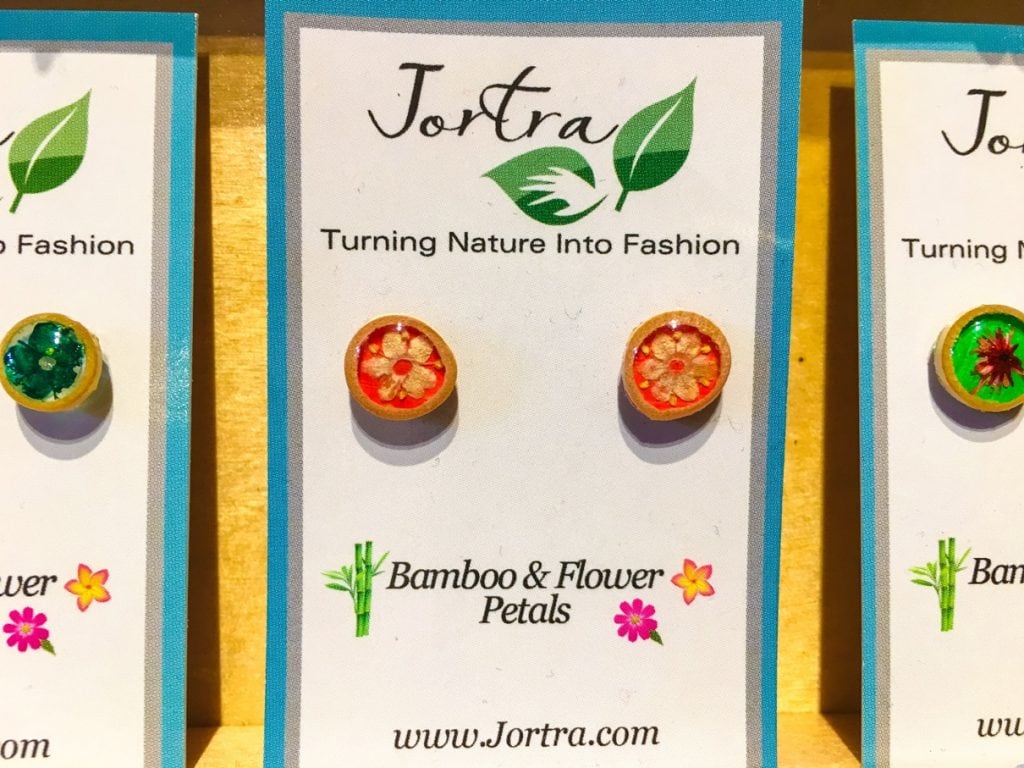 Pin it!!


What do you think? Love this idea to make jewelry from nature?