Most men take a minimalist approach to fashion. My husband is the same way. A watch is about the only accessory he wears. Which means it has to stand out and make a statement. Which is why in our house, we absolutely love JORD Wood Watches.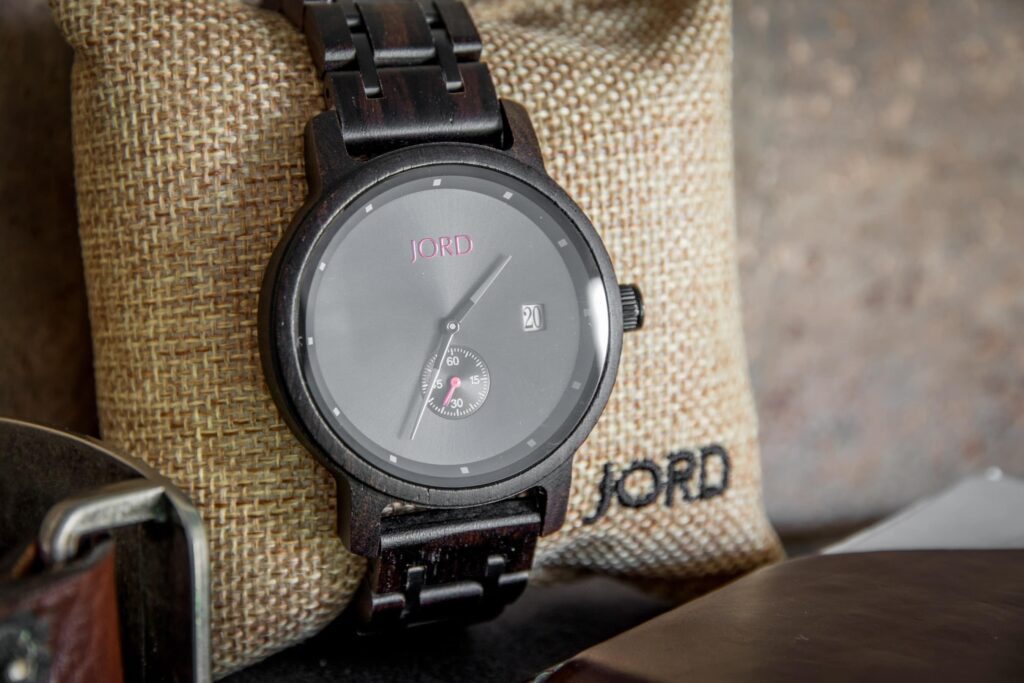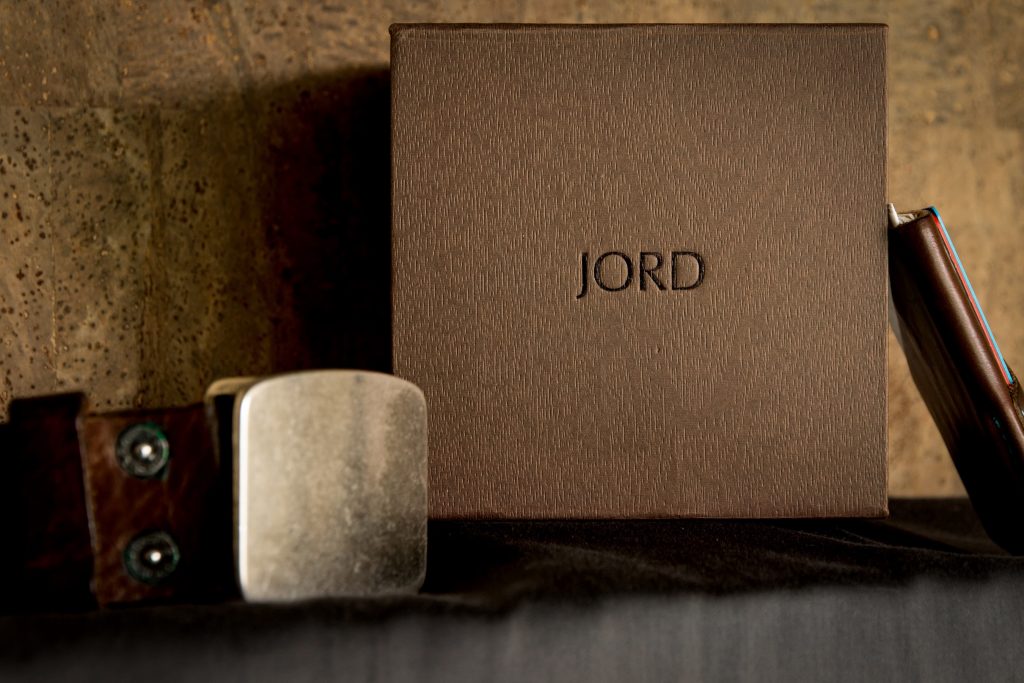 We first discovered JORD wood watches back in 2016 (Here's our original JORD Wood Watch). Doesn't that seem like such a long time ago? 😉
And over the years, my husband continues to love his JORD wood watch. It's not just a special fashion accessory only worn sometimes. He literally wears his JORD wood watches every day!
(He used to wear his JORD wood watches while fixing the RV when we were traveling across country or setting up the trailer. And even with all of that hard work, they continue to work fabulously!
Recently, JORD gifted my husband another addition to his wood watch collection, the Hyde in Ebony and Iron.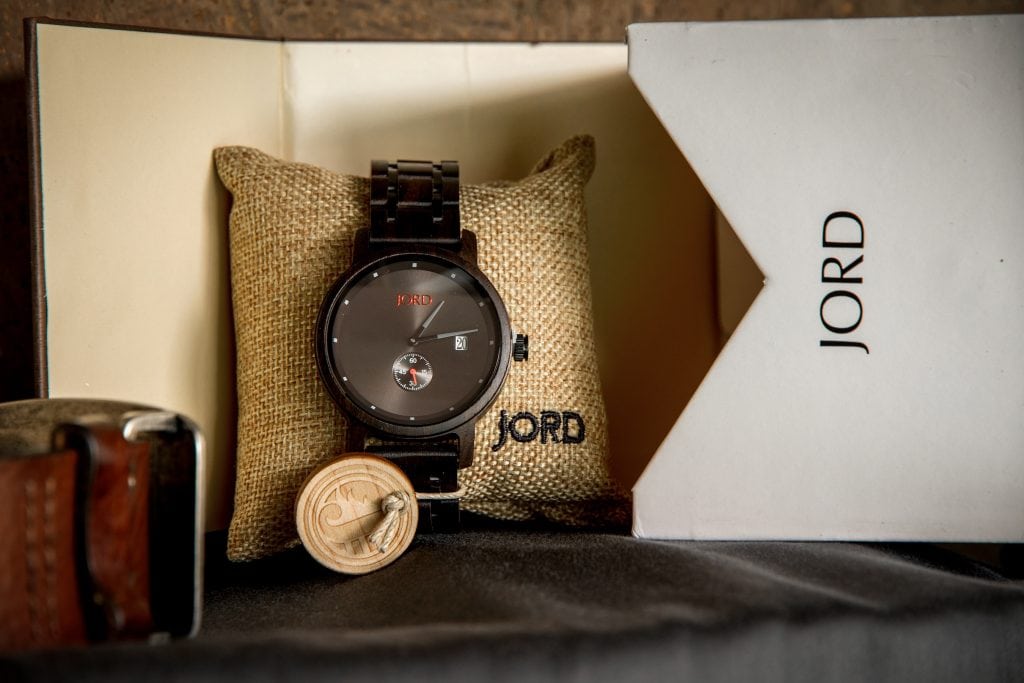 Once again, we were both seriously impressed with the presentation and quality of the wood watch.
We've come to realize that JORD is a company whose products we will love forever, and we're never dissatisfied with the quality or style.
In fact, my husband has been a one-man selling machine for JORD 😉 I can't tell you how many people he's met and told about the company while we're traveling.
We want you to enjoy a JORD wood watch as much as we do, too. Here's five reasons that we've loved JORD wood watches for many years, and why you will, too!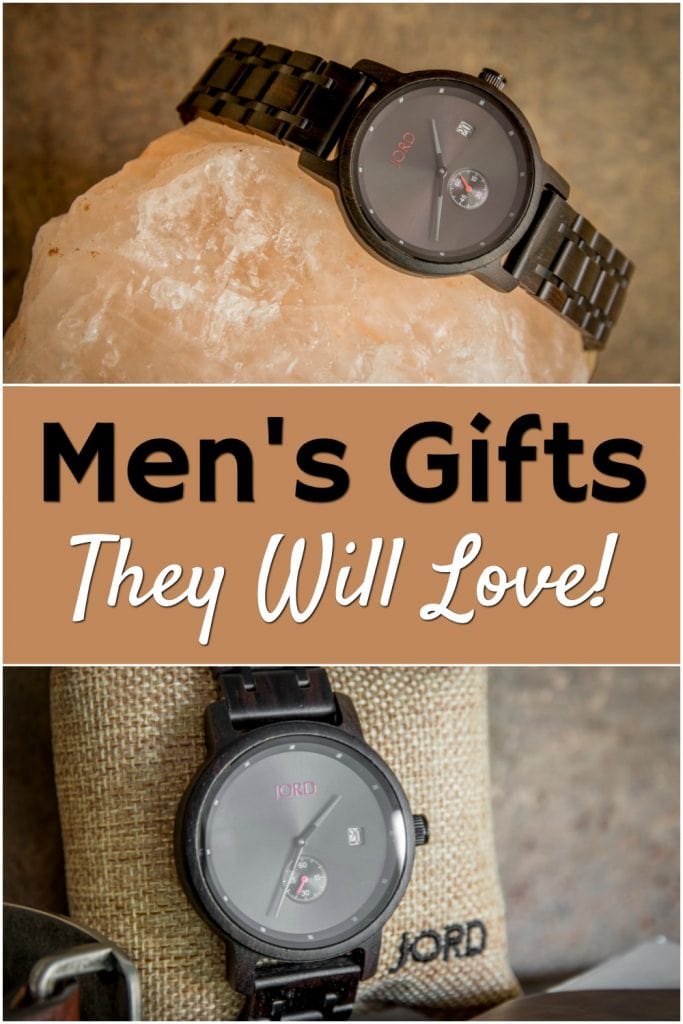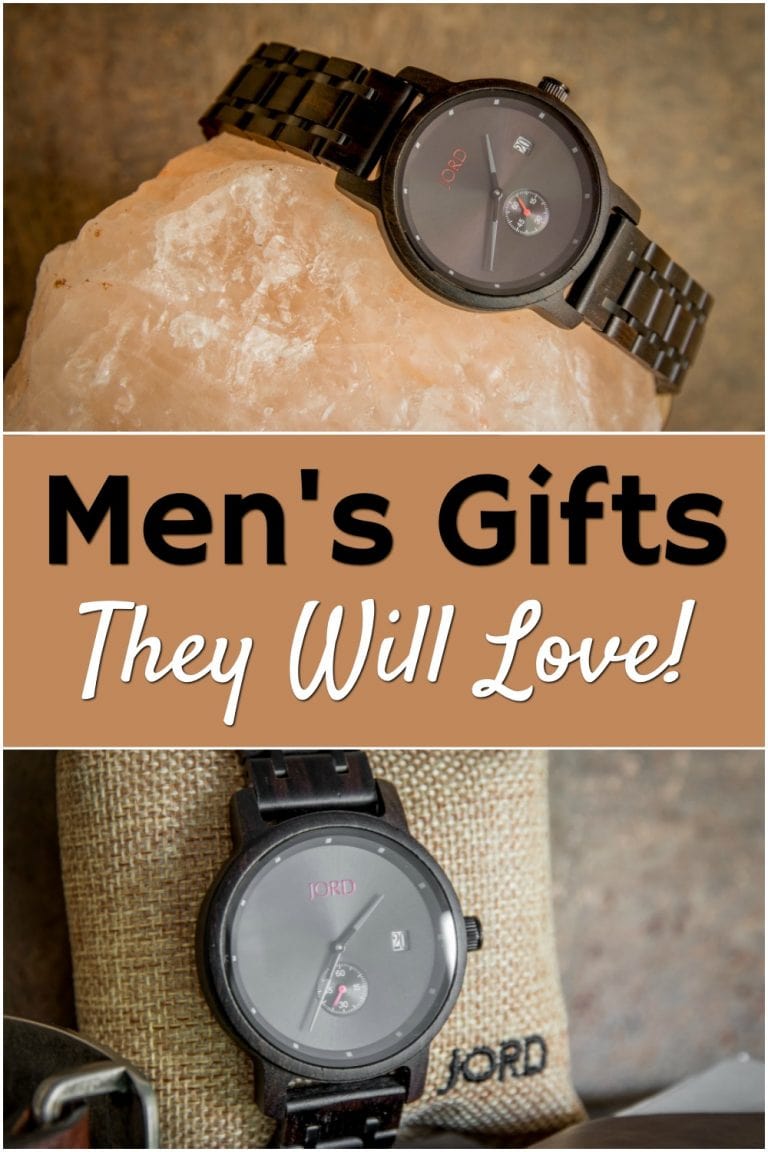 Your Wood Watch Will Get Noticed!
If you own a JORD wood watch, you might think that you're the only one who will really notice the unique style on a daily basis.
Not so!
In fact, my husband's JORD wood watch constantly gets noticed by coworkers, friends and passersby.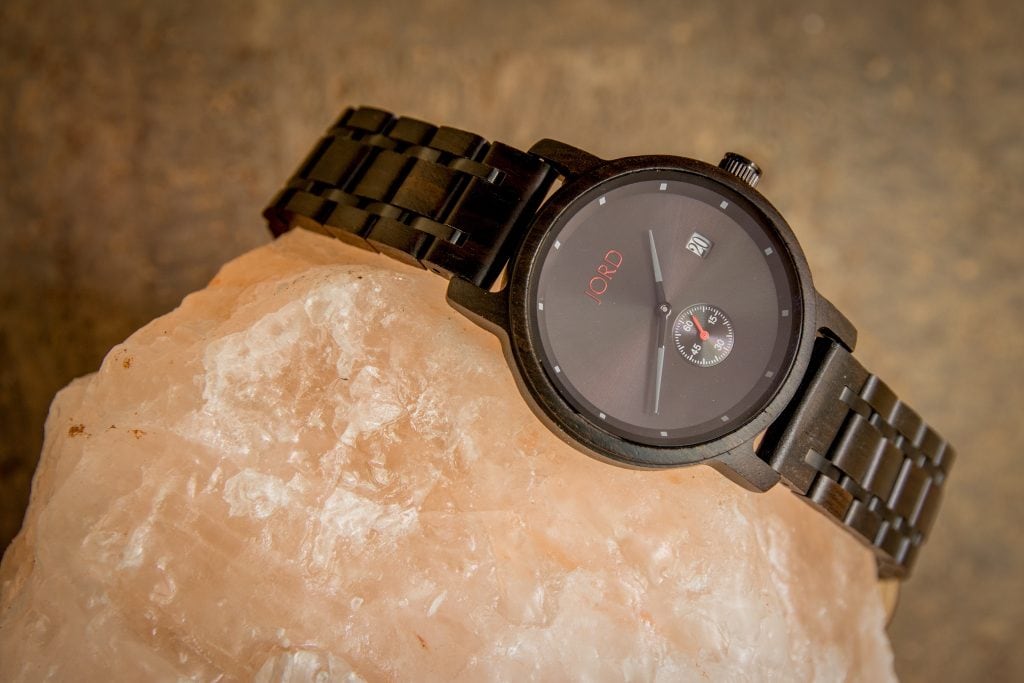 We've been at a restaurant and someone will mention his watch. His co-workers will lean over and ask him about his watch during work meetings. While talking with friends or new acquaintances, someone will definitely notice his watch!
Recently, we valet parked our vehicle at a swanky hotel. I was wondering what was taking so long for my husband to come around the vehicle. It turns out, the valet noticed his JORD wood watch and they were talking about it and discussing the style.
JORD wood watches have a distinct unique style. That difference is what sets them apart from everyone else's watches.
Trust me, people notice.
Lightweight
Surprisingly, the JORD wood watches that my husband owns are very lightweight. While the wood watch band looks like it should be heavy, it really is a comfortable weight.
Every wood is different in its natural qualities, though.
Which is why it's awesome that JORD has a comparison on their website which will tell you the hardness of each type of wood that they source (using a Janka Scale) and the average Dried Weight of the wood.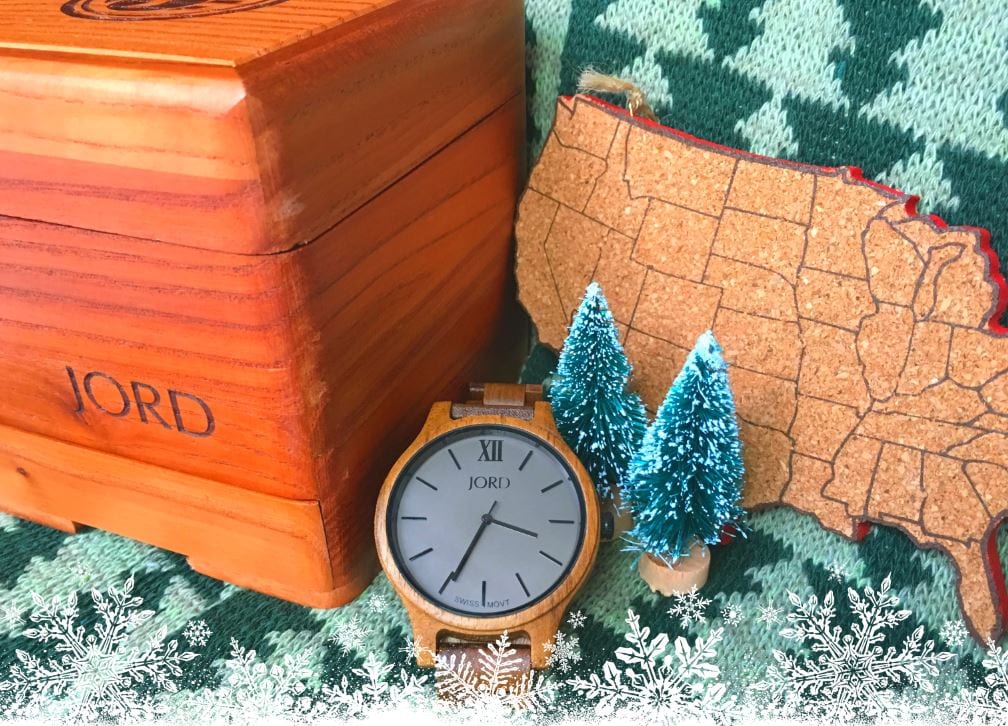 For example, my husband's Koa wood watch (seen above as a Christmas gift) has an average dried weight of 38 lbs/ft3. It feels VERY lightweight.
The new JORD wood watch that he got this year is made of Ebony wood. The Ebony Dried Weight is 57 lbs/ft3and, yes, it feels a little heavier than his previous JORD wood watches.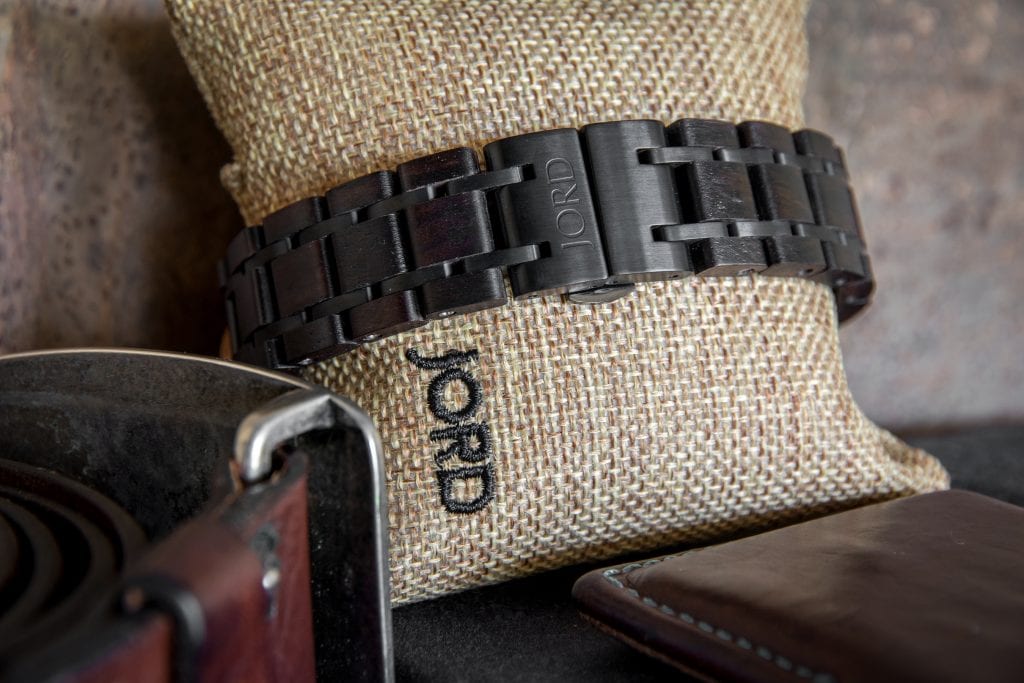 So if weight is a concern of yours, you can look at each type of wood to see which ones are heavier and which ones are lighter.
However, I think you'll be surprised at how lightweight all of the options are.
Wood Apple Watch Bands
Think you can't enjoy a JORD wood watch because you prefer wearing an Apple watch instead?
Good news! You can customize your Apple watch with a stylish JORD wood watch band!
JORD's interlaced wood and titanium Apple Watch bands are compatible with all Apple watches.
Leather Apple Watch Bands are available through JORD, too.
Which is great news if you know that someone loves their Apple Watch, but you want to gift them a more stylish band. You won't even need to know which model they have, since you can choose any of the JORD Apple Watch bands and they will work with an Apple watch!
Affordable
For the statement that a JORD wood watch makes, you'd think that they cost a lot more than they do!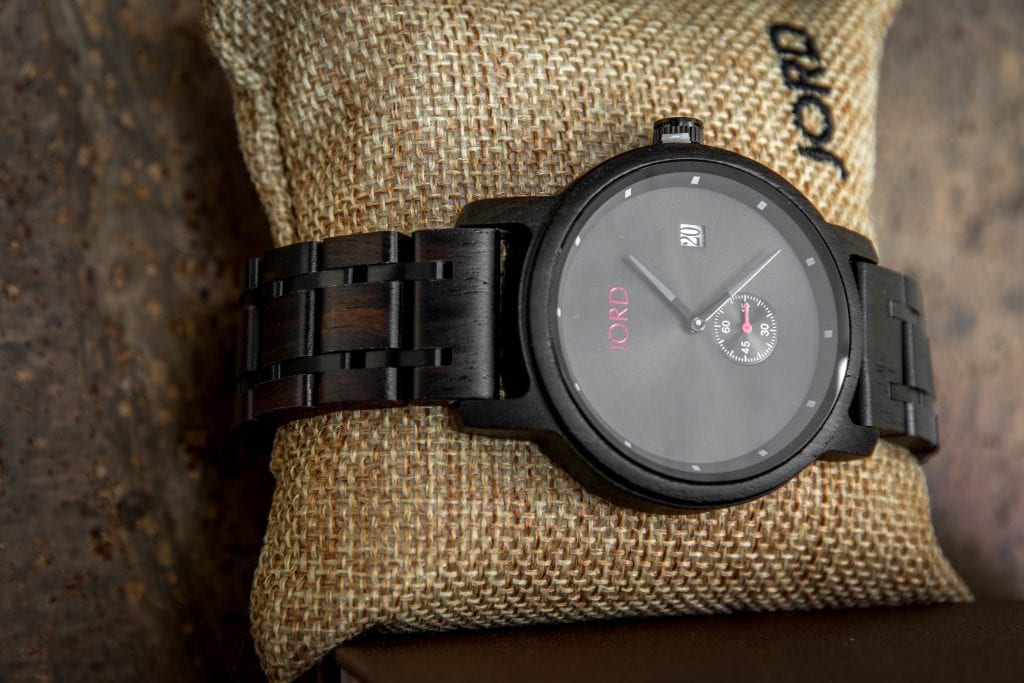 But they are a surprisingly great price point with the quality and unique style of each wood watch.
Even better, you can get 10% off just for entering my giveaway (see below). PLUS, someone will get $100 off a JORD wood watch!
Customizable Wood Watch
JORD wood watches make excellent gifts. It truly will be a gift to be remembered!
Increase the sentimentality with custom engraving a JORD wood watch. I customized a wood watch at Christmas for my husband before we left on a year of travel. Every time he looked at the back of his watch he read "Adventure Awaits."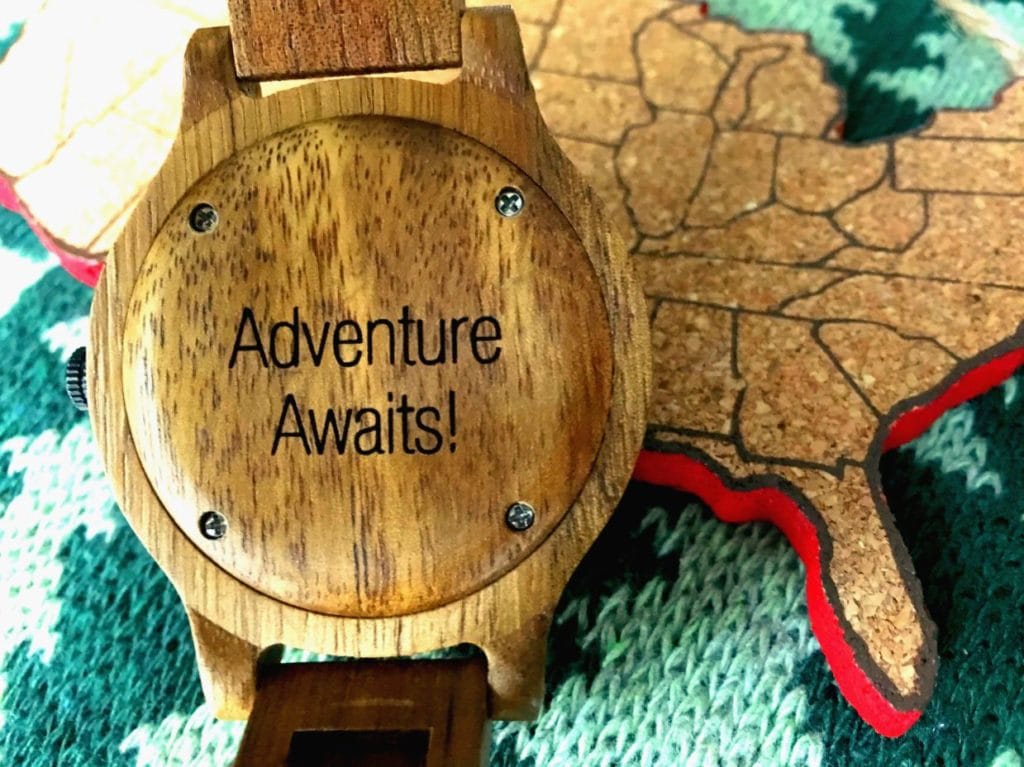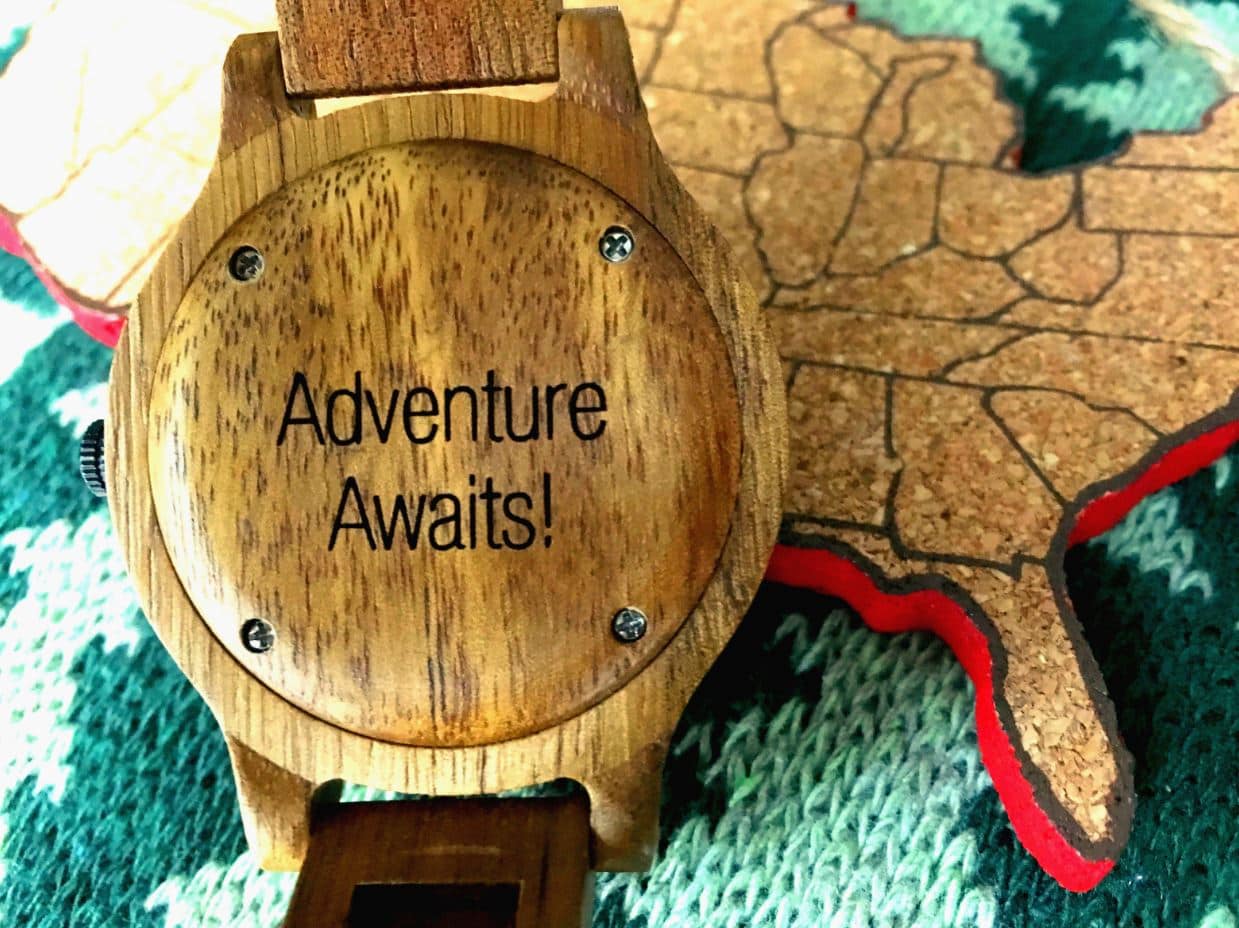 Perhaps you'd like to custom engrave a special date, such as the birth of your child, or an anniversary. Or maybe engrave a favorite quote. Even engraving someone's word for the year – the mantra that they strive for that year, such as Simplicity, Breathe, Power, etc. – would be a daily reminder of the goal they are striving for daily.
The solid wood watch box that comes with select JORD wood watches can be engraved, too.
Wood Watch Giveaway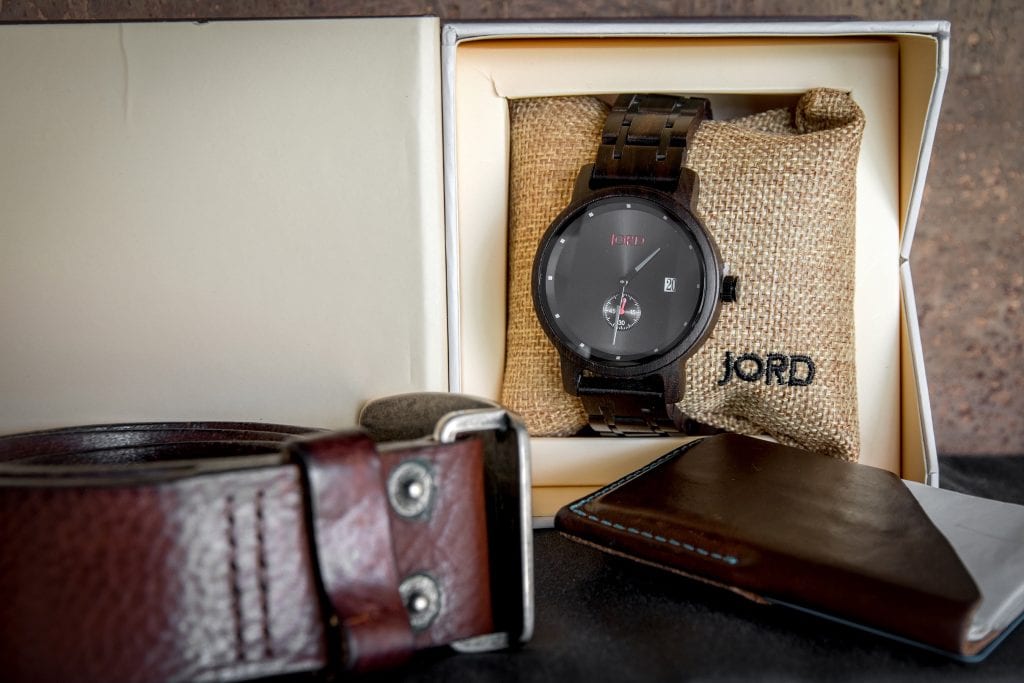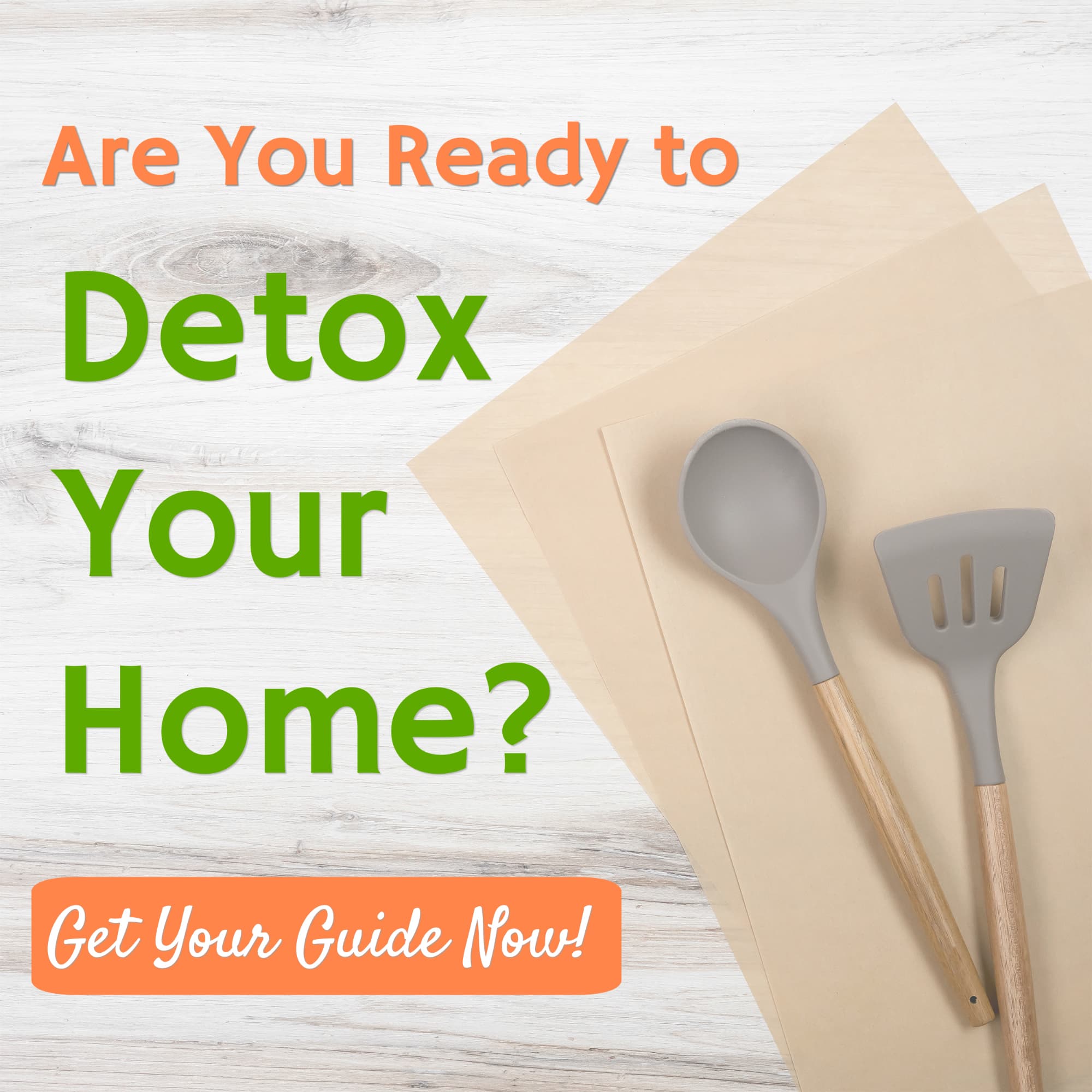 For a chance to win $100 off a JORD watch of your own, enter my giveaway here! Everyone who enters will receive a discount code. Even late entires! Good luck!