My passion for organic and natural mattresses that are non-toxic to your health is getting more and more intense. We spend ONE THIRD of our lives on a bed, yet mattresses can be super toxic for all of those years. So when Essentia asked if I'd like an interview with Essentia CEO Jack Dell'Accio (who is the founder, too, by the way) , I happily, whole heartedly replied YES!
You see, Essentia has been named the healthiest mattress in the world. (More about that designation later.) The chance to talk with someone who has crafted and created a natural memory foam mattress is awesome for someone like me who cares so much about healthy sleep in a healthy home.
But what really stood apart, aside from the fact that Jack is the CEO, is that he got into this industry because of two family members having cancer – and subsequently learning about the toxins that are lurking in a home. He knows what it's like when someone's health is compromised because of toxic everyday products that should be avoided.
As a cancer survivor myself, I understand. And that's why I'm so passionate about helping you take steps towards a healthier home and a healthier life. That's why I wrote my book, The Everything Guide to a Healthy Home.
In my chat with Jack, we talked about why natural mattresses need to cost SO MUCH, how bullet proof vest material helps naturally prevent fire on natural mattresses, how you can try one out at Marriott hotels, and why Essentia might be the easiest natural mattress to find and try out.
(By the way, Jack Dell'Accio is a super nice guy to talk with. He's informed, down to earth, and passionate about doing what's right. I'm so pleased to have had a chance to talk with him!)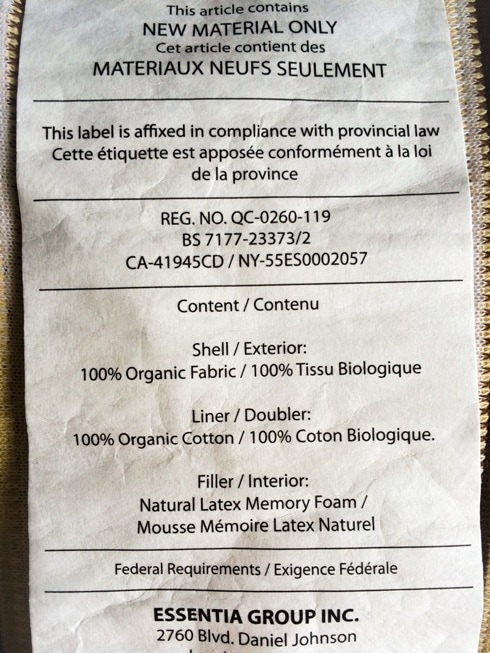 Jack, you learned about toxins in the home from medical physicians after two family members were diagnosed with cancer. I've seen a lot of doctors over decades with serious illnesses of my own, and no one ever mentioned toxins in the home as a possible cause. What was different with your situation?
We had two family members simultaneously exposed to cancer, and each had a different belief and path that they wanted to follow. One wanted conventional medicine. One wanted a kind of blended treatment, with regular followup through hospitals and conventional care but who would not take chemotherapy or pharmaceutical products. They wanted to just go in to conventional doctors to track progress. I was involved with both of them and started searching for alternatives.
When I would bring up certain concerns to doctors, there were questions that sparked that dialogue. It did take some pounding away. I always asked the ultimate question – 'Would you take this treatment plan yourself or make your wife or child take it?'
Their answers always changed when I asked that. It's as if there is a separation and you are not human beings until you ask that question and make it personal.
It was a path of understanding. First, you don't come into a situation like that full of knowledge. You explore, vett information and see what feels right and what feels wrong. I had realized that a lot of power to heal yourself was within you. The body is an incredible thing.
Your family has been in the mattress industry for a while. What made you make the change from conventional mattresses to natural mattresses?
We had a little background with mattress material science. I understood the interaction of the body with these materials, such as how coolness impacts falling and staying asleep.
I wanted to make a change, but realized that just an organic mattress wasn't good enough. Allergens became an issue. Comfort. Pain management. Sleeping temperatures. These were the many aspects not covered by a conventional latex product or other organic mattresses.
In 2005 I developed a material. We put the product through the ringer and evaluated human interaction wtih the product. The first users were those going through cancer treatment. I try to still maintain connection with those first users to see how the beds are working for them. It was a trailblazing time in 2008 and 2009. It wasn't just cancer patients testing out the beds, we started seeing more people who were interested in an organic lifestyle – whether prevention or heathly living. By 2012, we started working with professional athletes and trainers, who recognized that great sleep is essential to their physical performance. Your body heals itself while it sleeps, so creating a mattress that ensures deep, restful sleep is imperative.
Fire retardants are one of the main sources of toxic off-gassing and chemical exposure from a mattress. What is your solution?
We use Kevlar fiber, the same kind found in bullet proof vests. Kevlar seals it all together. It has been tested for off gassing by GreenGuard.  Traditionally, fire retardants come as chemical additives mixed into the foam of a bed. Even organic mattresses try to talk about wool as a natural fire retardant. The reality is wool is not a fire barrier unless it is compressed with great density. Some companies say they use organic wool, but then they back it with a chemically treated barrier fabric.
I think a lot of people have no problem buying a natural mattress. But it's the price that prevents most of us from doing so. Can you explain why natural mattresses cost so much?
Choosing a different fire retardant, such as Kevlar, is certainly more expensive, but it's actually the least expensive component in our mattresses.
If you buy these components in the mattress independently, the numbers are extreme. Essential oils, which are one of the main components of our natural memory foam mattresses, are hundreds of dollars for a liter. Pretty much they always cost from $300-500 a liter. A liter of oil, though, is about $2-3. You might complain about the cost of gas when you're filling up your car tank, but it's actually very cheap when you're using oil as an ingredient for a mattress, rather than essential oils instead.
Another component is Hevea milk. It's substantially more expensive than what you'd have in conventional memory foams.
For those higher costs, though, you're getting healthy benefits. AND the elasticity of these products have such a higher tolerance they'll last a lot longer than conventional mattresses. We test them for a 30 year lifespan. We only have a warranty for 20 years, but the reality is they'll last a lot longer than that. There is only a 6% drop in elasticity (meaning how much it sinks in over time) of the mattress after 30 years. It's a balance there. Going organic in this case costs more, but you'll get at least twice the lifetime as a conventional mattress.
Obviously there are many failures with a conventional mattress. After 2 year, the springs start to fail. Dust mites start taking over. The polyurethane dries and brittles. You're not getting a mattress that outlatses 10 years.
What about dust mites? The mattress industry wants you to replace your mattress after 8 years because of dust mites. Is keeping an Essentia mattress safe for 30 years?
We really fully consider everything. Dust mites are huge consideration for us. We don't use cotton, wool, or poly fibers in the mattress. All of that bedding is a nesting ground for dust mites in both conventional and organic mattress. Natural oils will absorb into nesting area of a mattress from your body which feed dust mites and then those proteins coming off of dust mites cause allergies. We eliminate any batting. Our mattresses do not attract any dust mites. Johns Hopkins has evaluated our mattresses and assessed dust mites. So we can really say it really lasts and there is the lack of dust mites.
Essentia is called the World's Healthiest Mattress. Can you explain that designation?
Delos, which is behind the WELL Building Standard, decided to test a variety of organic and natural mattresses. They thought they'd find a variety of attributes, and would say this one works best for this, this one succeeds with this other attribute, etc. What they found after testing, though, was that none of them compared to Essentia and had as many positive wellbeing and healthy attributes as our mattress. They said they'd only endorse and support Essentia.
Many mattress companies touting natural mattresses just add natural additives. Like adding soy oil as a filter. They could just add 10% and say it's made with natural materials. It's really a numbers game. You shouldn't be promoting a negligible amount as natural. If you look at those brands, they don't actually give you any data. We have a lot of data that indicates the VOCs that exit our products are on par with organic products. We're in the GreenGuard certification stage now. This year we decided to go much deeper into certifications. We're addressing international markets and starting exports to China, Australia and other overseas markets, and the internationally recognized certifications will go a long way for that because that's what they look for.
My frustration with natural mattress companies is that you must buy online without testing them out. No one wants to do that. I love that Essentia has a lot of showrooms all across North America so that people can try out the mattresses without worrying. Is that helping your business? 
We're now up to 20 locations. It helps, but it's important to note that our website and locations work together. It is a team effort. Ultimately, there is still a huge segment of the market that would like to try and feel the mattresses and compare the different models in our collection to try to see what works best. Most people still do buy mattresses through shops.
Our stores, though, are more like showrooms with specialists in place to walk you through it. We're there to inform. We are not a typical sales environment but an informational environment. So if you just come in to try them out, but order online, we are fine with that. We still have a strong following online simply based on our mattress specs and how we really compare to any other item on the market.
I'm so excited about the fact that I could sleep on an Essentia mattress at Marriott properties and try them out. How did you get involved with Marriott?
We're at 6 Marriotts with the launch of the StayWell program. Delos is behind the healthy hospitality initiative.
The guest experience has been incredible. The rooms sell out. We've heard of guests who have been upgraded to suites, and they refuse the upgrade because they weren't StayWell suites and they know how wonderful they sleep in a StayWell room. The mattress is a huge part of the StayWell program. It's our mattress made with our WholeBody Recovery  technology.
We have people stay in the StayWell rooms at MGM Grand in Las Vegas and walk across the street to our showroom to buy the Essentia mattress. (Note: The mattresses used in the StayWell rooms cannot be bought exactly – yet – from Essentia. It's a special combination of the WholeBody Recovery mattress based on the Classic Eight mattress. It's essentially an entry level WholeBody Recovery mattress that might be available for purchase soon from Essentia, according to Jack.)
…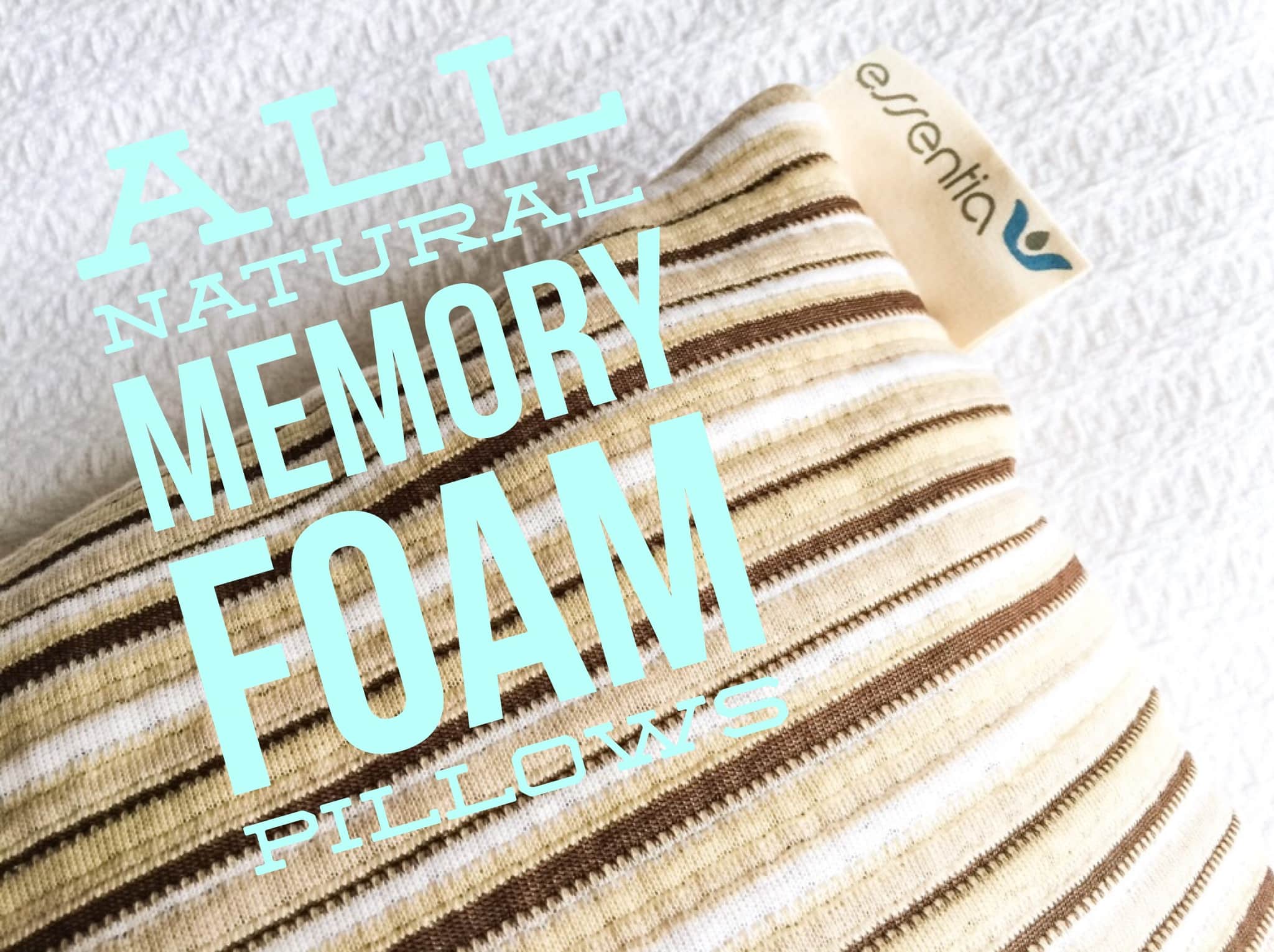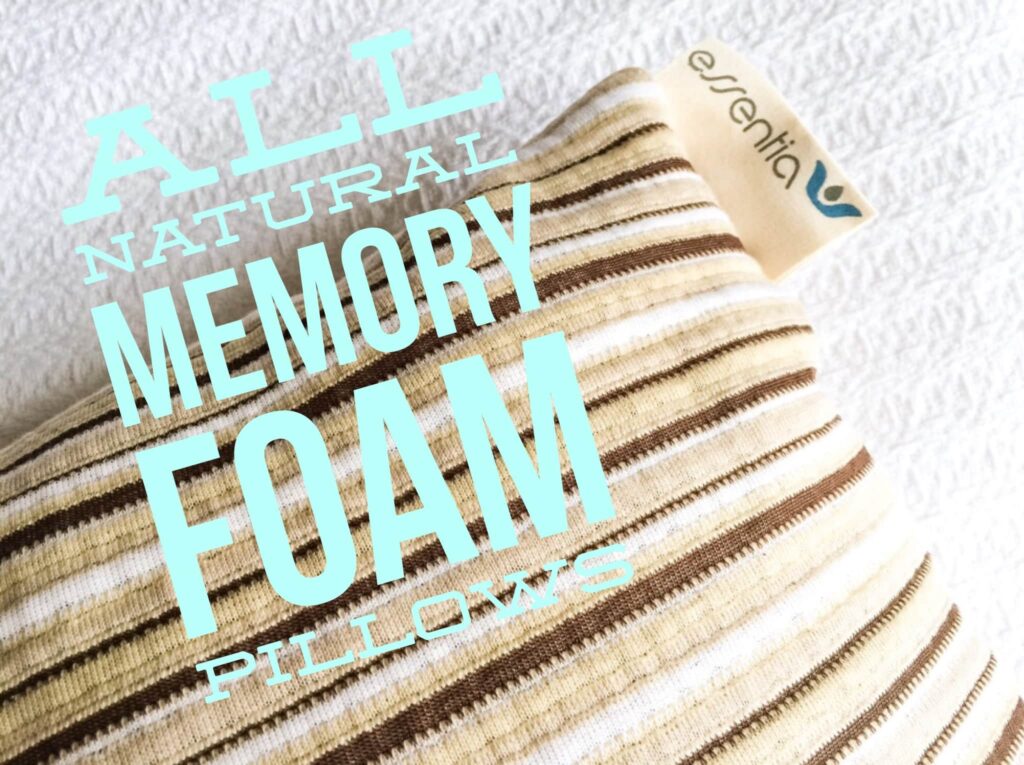 Many thanks to Jack Dell'Accio for speaking with us! I already own an Essentia Comfort Pillow and look forward to one day owning an Essentia mattress!
I think Essentia is such a fabulous non-toxic bedding company that I'm an affiliate with them. If you click on a link, I might make a small commission at no cost to you.