How can you easily save money for Christmas? For a stress-free holiday, you will need to save money for Christmas in July (or March or August or October or any other month other than December).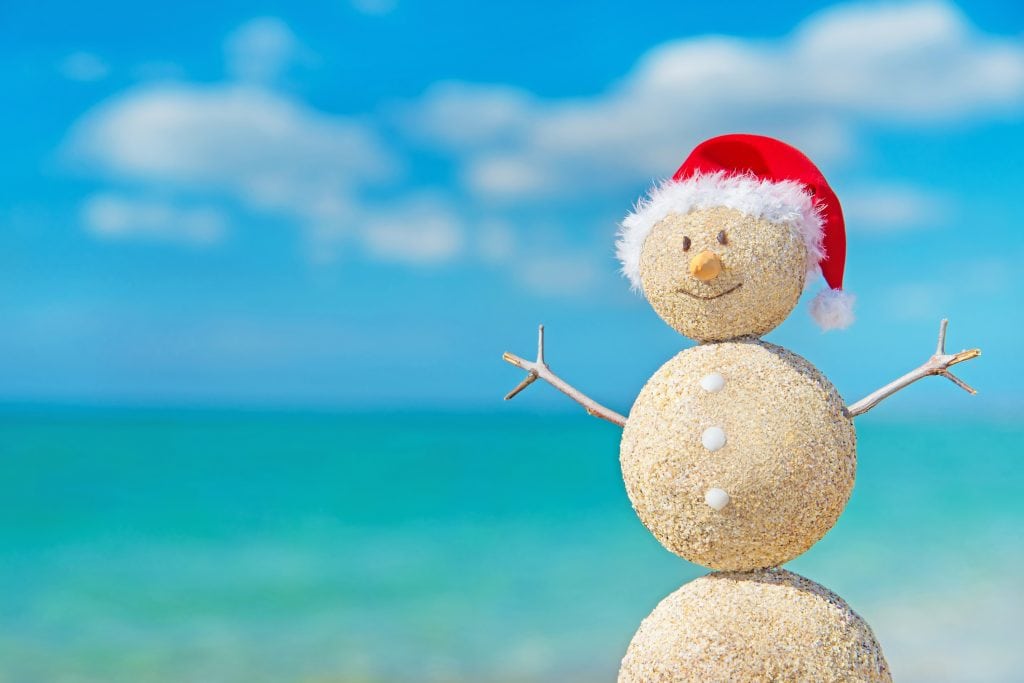 Christmas in July sales (especially Amazon Prime Day – check out our tips of how to be prepared) get you thinking about Christmas – which is less than 175 days away. (Want to know the exact days? Check out this cool Christmas countdown clock!)
So now is an excellent time to start thinking about – and saving for – Christmas!
You don't have to do a LOT right now. After all, it's swim suits and flip flop weather. It's hard to really get in the Christmas mood.
But you do need to be realistic. Especially if you're the type of person that charges everything and then dreads the January credit card bills.
How Much Money Do You Need For Christmas?
You kind of know this already in your head. You have just got to write down the figures of what you spend on the holidays.
First, how much do you spend on gifts? If there is an ideal dollar amount, multiply that by how many relatives, friends and co-workers you expect to be buying for.
Not sure how much for each person? Well then pick a dollar amount that you'd be comfortable with for all of your gift giving for everyone. Would spending a $1,000 dollars on gifts this year be doable? Are you aiming towards $250? Whatever is your price point, figure it out now….. not when the Christmas sales are going on!
Christmas gifts aren't the only thing you need to budget for, though.
Also consider the cost of baking items and specialty foods that are used over the holidays. Then there is the higher electric bills, from baking and entertaining to keeping the Christmas lights on all night (LED Christmas lights will help cut the energy cost without being a Grinch).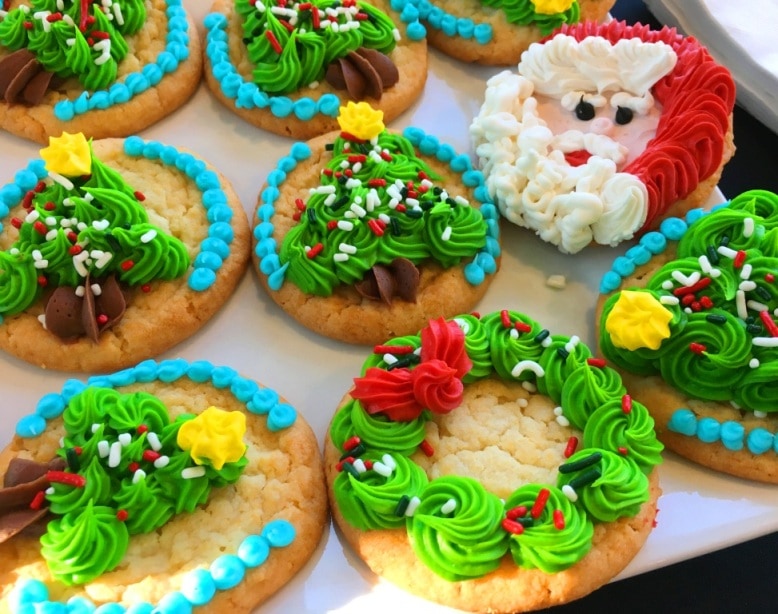 There are tips and bonuses for employees and the service industry.
And postage costs for mailing presents (it's NOT cheap!).
Don't forget holiday travel plans, too. Are you flying, taking a train or driving? Are you visiting family but need to pay for a hotel room?
All of these things add up. Figuring out the estimated dollar amount now shouldn't depress you or stress you. It will in January if you're just spending wildly in December. But you've got a head start!
And you will be more prepared this year!
Start Talking About Your Christmas Budget
Are the numbers already making you feel like you have a pit in your stomach? Do you feel that you simply don't have enough financial resources to afford Christmas presents or travel, even if you started saving in January?
Start talking then.
Ask your family and friends if you could scale back on Christmas gifts this year. Could you stick to a $10 limit for a token gift? Better yet, would they be happier scheduling a dinner date or an afternoon coffee to catch up and spend time together?
Friendship and time are way more valuable than "stuff." You'd be surprised at how often your friends and family say yes to this idea. No one wants to bring it up, but everyone wants to do it!
Analyze your travel plans, too. If flying the family somewhere for a 3 day visit has you paying off credit cards until school lets out, then rethink your plans.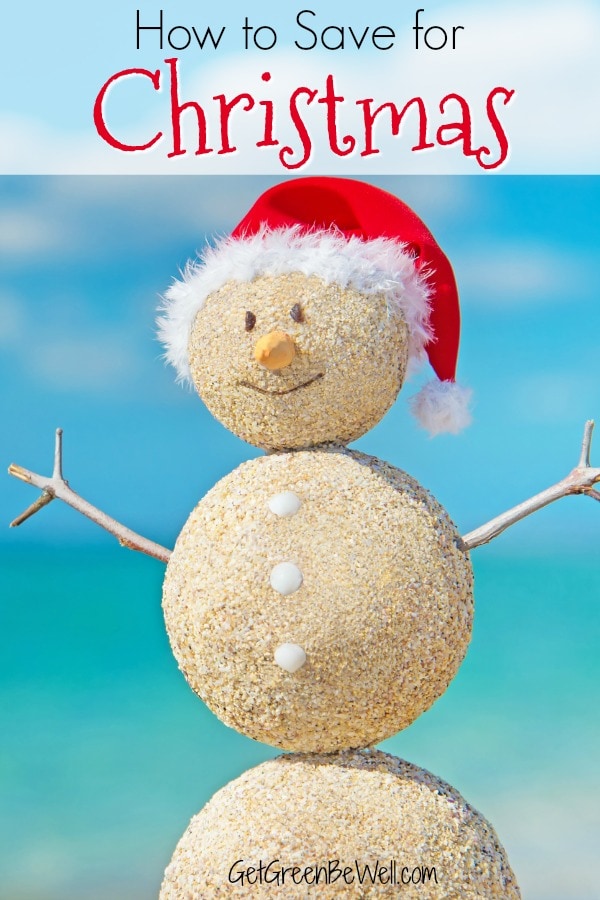 Create a Savings Plan for Christmas Budget
Okay, you've got a ball park figure now. It's certainly not set in stone (unless you want it to be). But it does help you start budgeting.
Figure out how many weeks there are until Christmas (Google the question and you'll get the answer). Divide your estimated expenses by how many pay checks you'll get before Christmas.
This is how much you need to start saving every pay check.
For instance, if you get paid weekly, divide your holiday expenditures by the number of weeks. So if there are 25 weeks left before Christmas, and you're estimated budget is $1,000, you'll need to start saving $40 a week to pay off all of your expenses by the end of the year.
If you get paid bi-weekly, do the same as above. Then multiply by 2. That's how much you'll need to save every two weeks. So if you have a budget of $700 and 12 paychecks left, you need to start saving $58 a paycheck.
If you get paid monthly, then take your budget and divide by how many months are left before the end of the year. A $500 holiday spending budget divided by 5 months of paychecks would mean you need to save $100 a month.
Puts things in perspective, huh?!?
Start Saving for Christmas in July
How are you going to find that much extra money per paycheck? There are many excellent ways to stretch your dollar further and save more money without making too many sacrifices.
Here are the ways that I save on purchases that I need to make. The extra savings add up!
Rebate Apps to Save Money
There are SO many apps that you can use to easily save money on purchases you're already making!
Among the best is Ibotta to get cash back on what I'm already buying. You can scan barcodes of your products to see if there is an instant rebate available, or scroll through the list at your favorite store to see what's available.
The best part about Ibotta is that it works on dining out, buying clothes and electronics, craft supplies, hotel rooms, and much more.
A recent promotion is that you get a $20 Amazon gift card when you sign up for Amazon Prime through Ibotta. That's some serious savings!
You'll be surprised at how great it is to save extra money on purchases you make anyway.
Use this link and you'll get an extra $10 cash back with your first qualified rebate.
Checkout 51 is another great app very similar to Ibotta. You'll get cash back which can be redeemed after a certain amount has been earned.
Shop Online
I do a majority of my food shopping online. I have for years, and it's the way that I stretch our food budget.
Places like Vitacost or Thrive Market (read my price comparison review) offer name brands for much less! Even ordering food on Amazon can really help to make your budget go farther.
Pocket that extra savings towards Christmas.
Ebates
If you do ANY online shopping at all, you're throwing away money if you don't log into Ebates first! (I've got over $1,000 in cash back through Ebates. That's A LOT of savings with little effort on my part!)
With Ebates, you log in, visit the store's online website from there, and instantly save up to 40% off what you'd be spending. It's THAT easy. I've been using it for more than a decade.
Use my link to sign up and you'll get a $10 bonus. Instant money!
These are the stores that you're probably shopping at anyway, like Walmart, Amazon, Target, Macys, Kohls and over 1,000 more. If you don't look at Ebates first before buying online, you're literally throwing away money!
Helpful hint with Ebates:
Even if you add stuff to your cart on a website, and forget to log into Ebates first, sometimes you can still get cash back. I have closed the cart of a website before, then logged into Ebates, followed the store's link, and my cart with my items pops up. I can't promise you that every website will behave the same, but it's worth a try before you order your items.
Ebates also has a browser extension. Which means that anytime that you shop online, if the website is a partner with Ebates, a little box will appear in your screen saying how much money you can save. All you have to do is click on that box before ordering and you'll get the cash back savings.
Shop Summer Clearance Sales
You can save so much money by shopping the clearance sales all year long. But Back to School time seems to be some of the best sales for everyone -even if you don't have kids!
Everything is on sale, from clothes to home decor to sporting equipment and office supplies.
With a little creativity, you can definitely start planning ahead for Christmas with massive savings.
Couponing for Christmas
I'm not into extreme couponing. (I've wasted 10 minutes of my life waiting for an extreme couponer to get an insane amount of bottles of Febreze at Publix. Seriously?! How smelly are you? And by the way, this natural odor eliminator spray is cheap and effective!)
TheKrazyCouponLady, though, is a great resource for getting some great deals. I'm kind of intrigued. And there are a surprising number of health and natural products that are featured for super cheap prices – or FREE.
So if you have the time to compare sales with coupons, then there are some great ways to score amazing deals. Stock up all year long preparing for Christmas.
Costco
If you have got a Costco (or BJs or Sam's Club nearby), pay for a membership. Yes, it costs money, but it will save you a ton of money in the long run if you use enough of their services, such as buying organic foods, along with eye glasses, tires, travel, gas and more.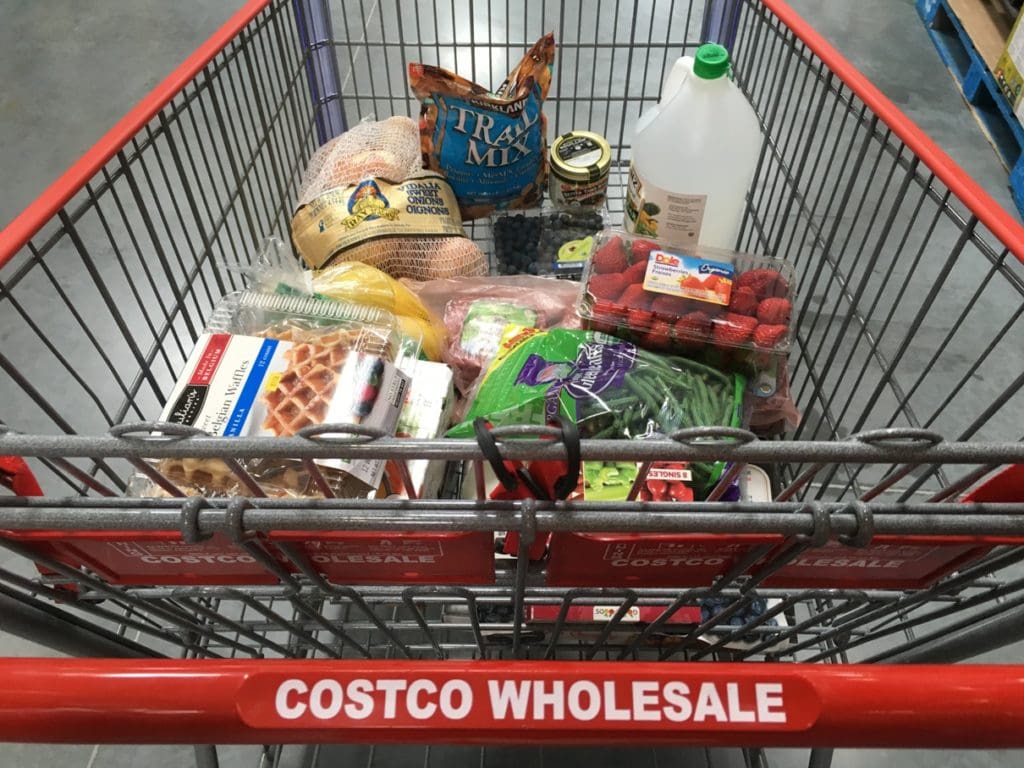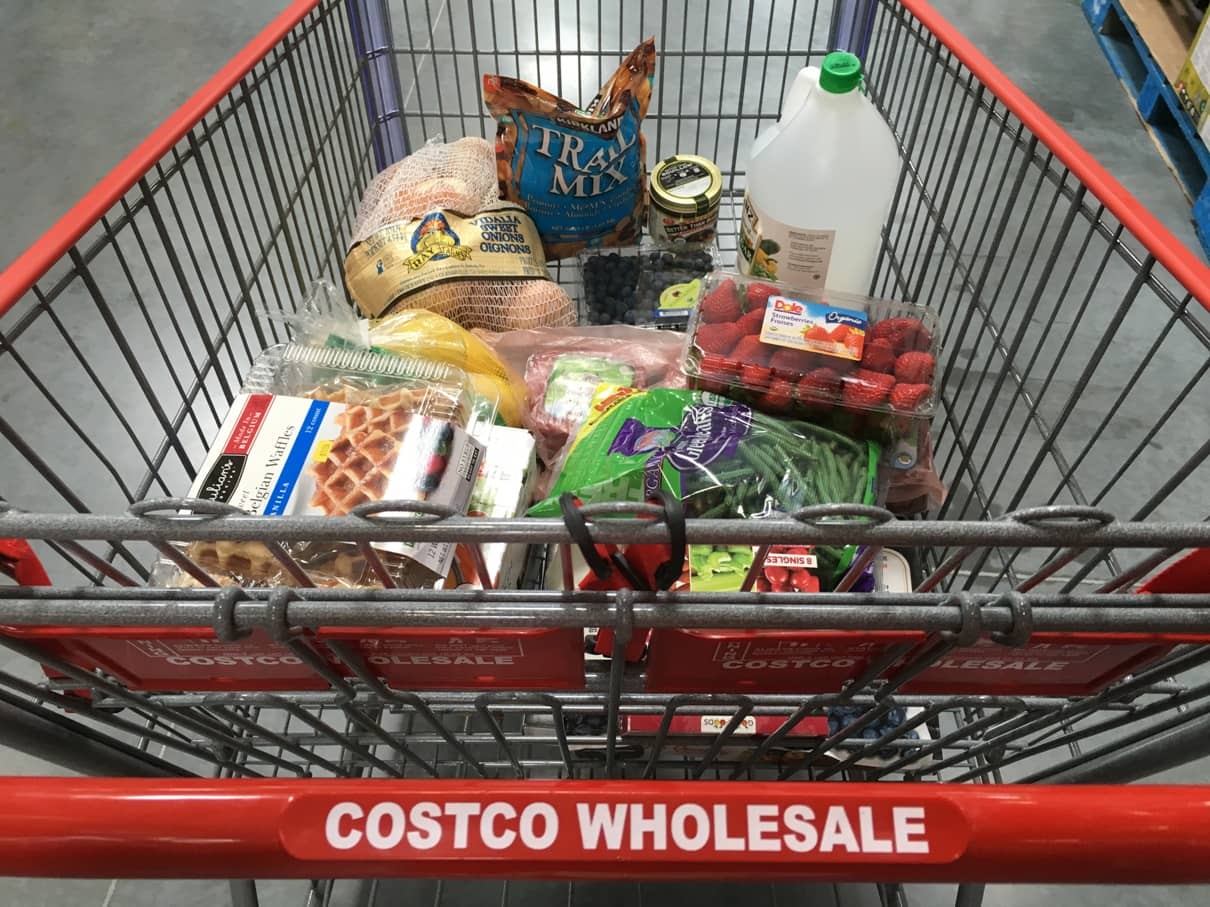 I saved more than $500 at Costco buying things that I would have spent more money on elsewhere. And check out my very first Costco haul.
You do have to be smart with what you're buying, but you can definitely save a lot of money every month shopping at discount stores.
Aldi
You don't have to pay for a discount membership to get the perks of warehouse shopping. Aldi is a no frills supermarket but those savings really add up for you!
Aldi has a surprising amount of Certified Organic products, plus lots of healthy options.
Start shopping for part (or all) of your groceries at Aldi, and you can pocket the savings like I have:
Sell Some Stuff
Got old clothes, electronics, or sports equipment you are no longer using? Start selling it!
This is a great list of places where you can sell clothes online. Many of the websites also take baby items, toys, games, electronics, handbags, and one even takes unused makeup.
Consignment stores will give you a portion of the sales of clothes, home goods, sporting equipment, etc. Or try Ebay, Craigslist or garage sale.
Selling your old phones and computers can bring in a decent chunk of cash. Have you ever considered these EcoATMS that let you sell your electronics easily?
You can sell your old clothing, too, quite easily. I've tried thredUp to sell my clothing but can't recommend you do the same. (You'll see why after seeing how much money I got with thredUp and the more than 100 stories from other users complaining about their payouts.)