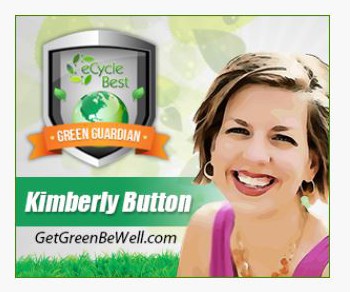 I'm thrilled to have been chosen as the Green Guardian of the week by eCycle Best.
Read all about my story of how I started GetGreenBeWell.com – and some hints as to where the website is taking a new turn soon! The article can be found here.
Other Green Guardians have included my friend Lori Popkewitz Alper with GroovyGreenLivin.com, Sophie Uliano, a Gorgeously Green Beauty Expert, Micaela Preston with MindfulMomma.com, and Stacy Malkan, known for her work with Safe Cosmetics.
I'm also honored to be chosen as a Top Eco-Friendly Blog, too! And be sure to check out the four other ladies that I share this honor with!
See everyone featured on the Green Guardians webpage.