Tea is the world's most consumed beverage, next to water. Surprising? For sure. But that's because the bland and uninspiring tea bags in the grocery stores aren't appealing. Double your enjoyment of drinking tea – and it's health benefits – when you grow and blend your own teas.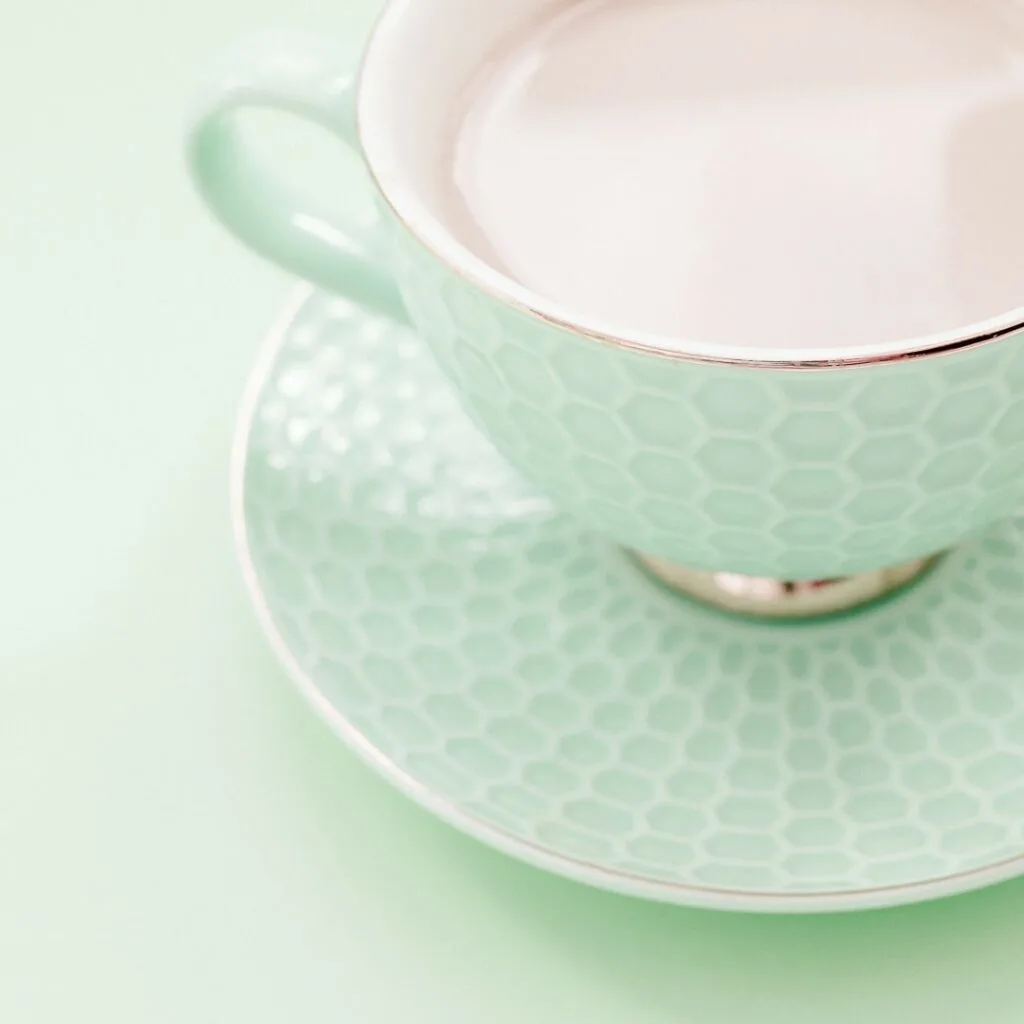 Growing Your Own Tea Plants
Tea offers such an amazing array of flavors – and medicinal health benefits – that I'm so excited when someone expertly showcases the beauty and simplicity of tea. Cassie Liversidge has done just that in her book, Homegrown Tea: An Illustrated Guide to Planting, Harvesting, and Blending Teas and Tisanes.
Homegrown Tea is specifically designed to help you start growing your own natural and chemical-free teas in tiny spaces at home. Whether on a balcony or in a kitchen windowsill, you can grow plants that will produce lovely teas. The handcrafted teas not only offer a calming escape for a few minutes, but might impart health benefits, too.
Liversidge shows readers how they can bypass the boxes of tea in the store and plant, grow, and harvest their own tea plants.
For each tea variety (and there are lots of them!), she highlights:
Nutritional benefits of each plant
How to prepare and brew each tea plant (with lots of pictures!)
How to properly dry and store tea to last throughout the year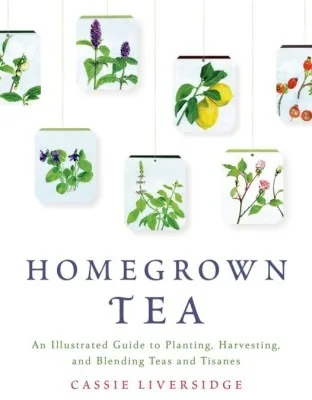 With 250 color photographs, it's a beautiful step-by-step process of how to grow a variety of flowers, herbs, fruits and other plants to brew into hot or cold tea.
I found the book instantly calming. With the photography and gentle way that Liversidge guided readers into caring for a plant, preserving it for tea, and offering delicious serving suggestions and pairings, I instantly could imagine the calm I would feel in sitting down with a hot cup of tea, letting my worries drift away for a few moments, and taking care of myself.
Making Tea From Mint Plant Leaves
Since I already had some citrus mint growing, which is one of the plants featured in Homegrown Tea, I decided to give it a try.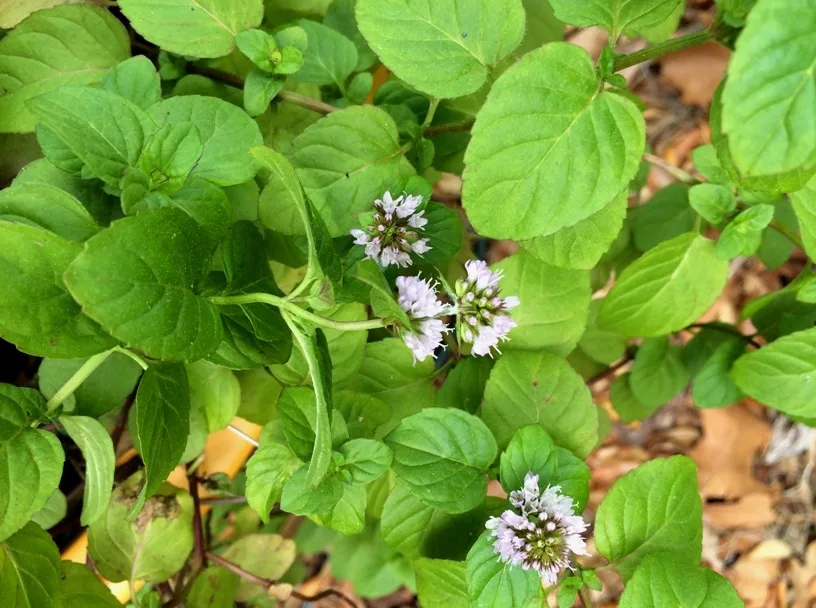 Thankfully, my mint plant was blooming this time of year. I rarely get to see the purple flowers. So it was a treat to have them in bloom when I decided to prepare mint tea for the first time!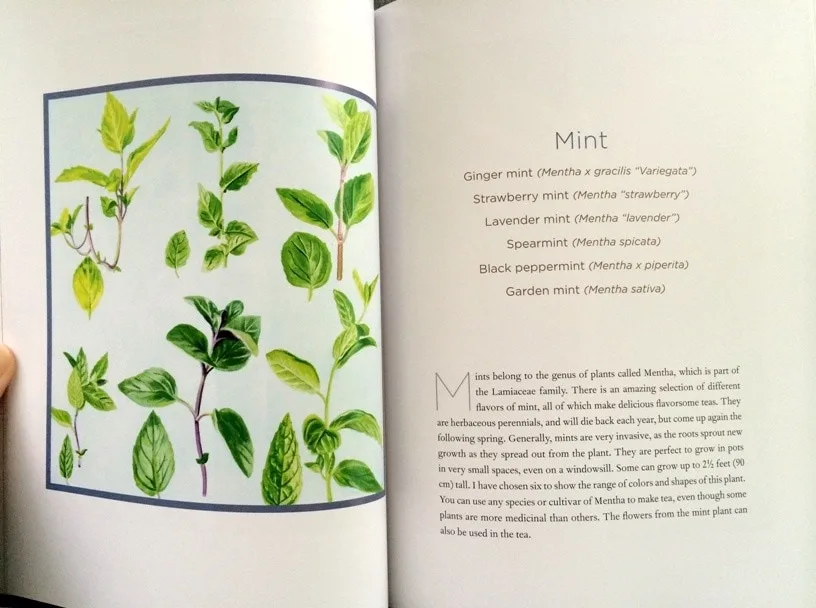 Each section of the book for a specific plant is beautifully illustrated and laid out. You can see examples in these snapshots of the Mint pages in Homegrown Tea.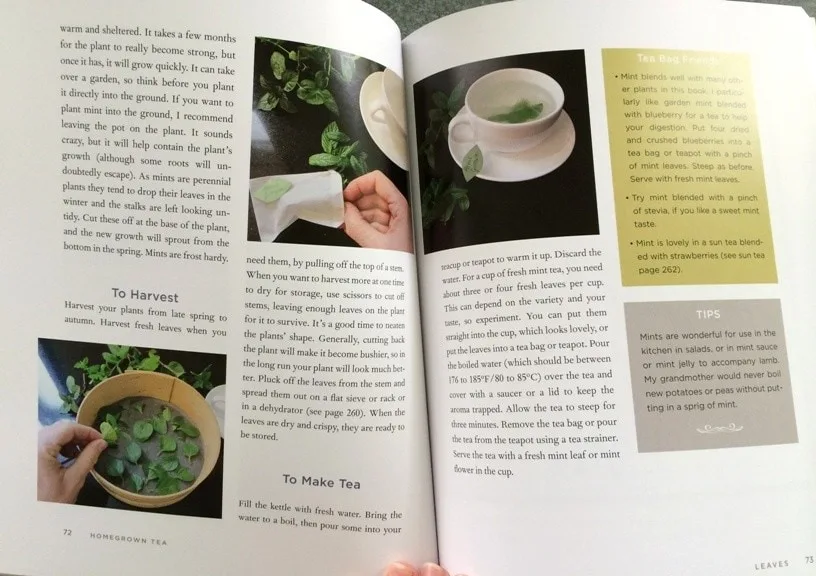 The instructions say to pick a few leaves from the mint plant when I'm ready to brew a cup of tea.
I added the mint leaves directly to a tea cup. You could also add them to a teapot or in a tea bag, as the directions suggest in Homegrown Tea.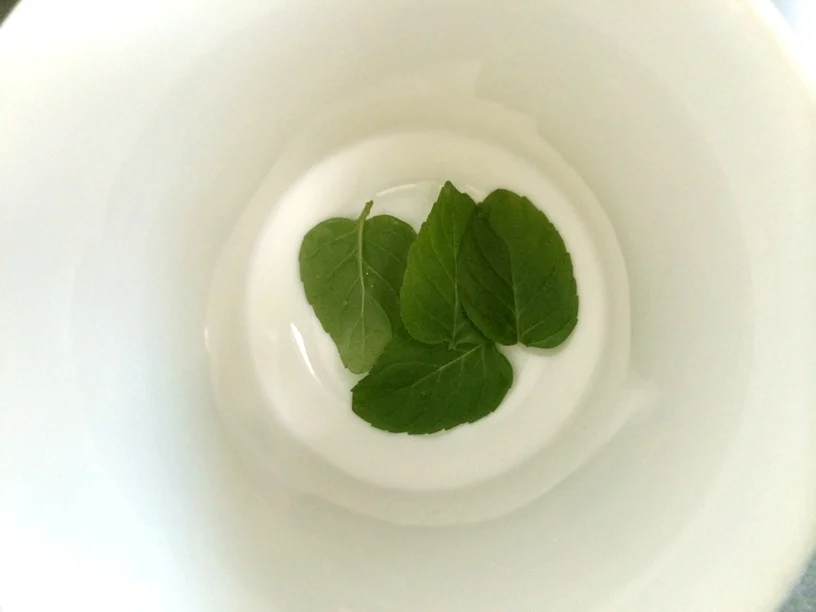 I had previously boiled water and swished a little hot water around the tea cup to warm it up, as Liversidge suggests.
I poured out that water before adding my mint leaves.
After the mint leaves were added to my cup, I poured boiling water over the fresh mint leaves.
I then covered the tea cup with a saucer for 3 minutes. Covering the tea cup with a saucer allows the aromas to stay within the cup and to keep the good stuff inside and not evaporate out!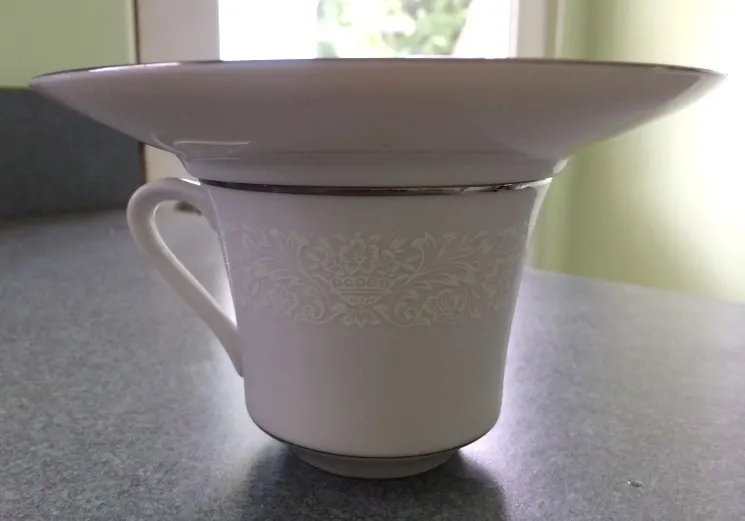 After steeping, the water had turned a slight shade of yellowish green from the mint leaves.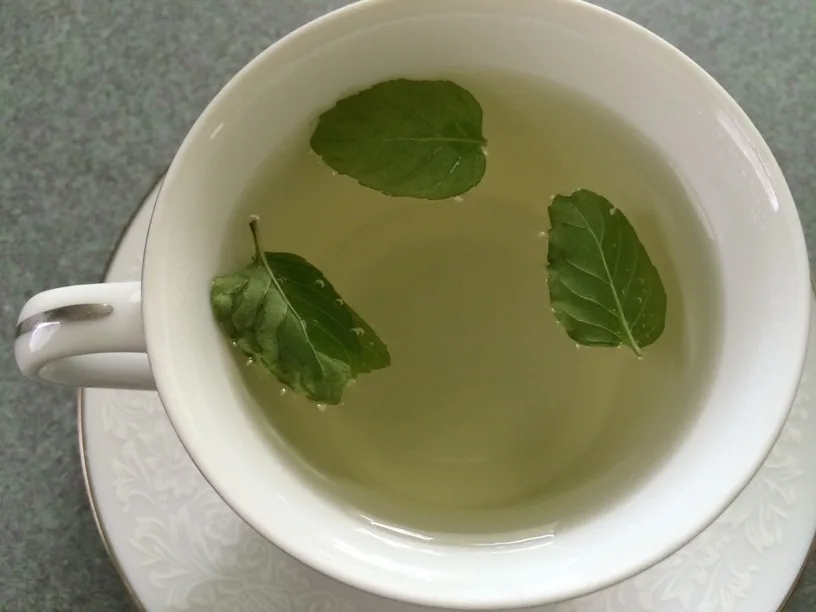 I removed the leaves, and added a fresh spring of mint flower. A beautiful addition to any cup of tea, I think!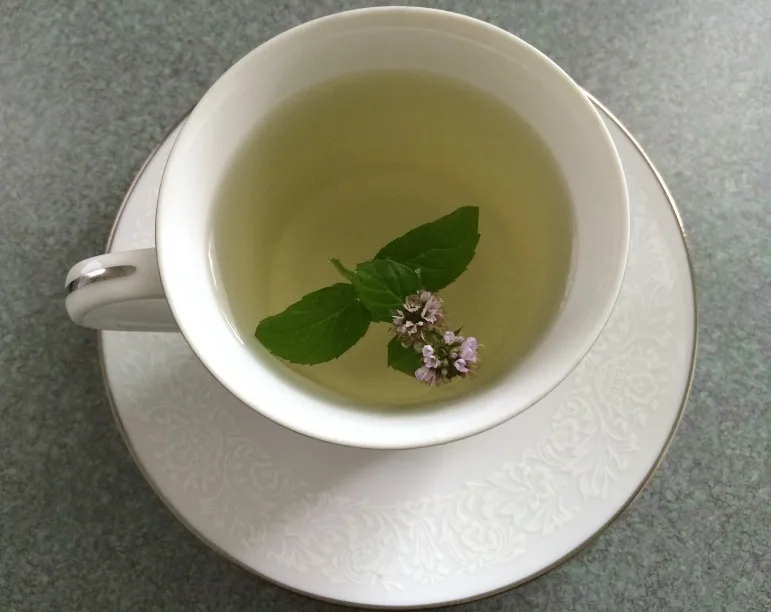 And, yes, the mint tea was absolutely delicious! Like a smooth, soft taste of mint that is definitely great for your digestive system, too.
Your Backyard Garden
The process of picking my own plants and creating my own tea was empowering and delightful. Sure, we're used to picking vegetables out of the garden and cooking something. Being able to create your own drink from the garden, though, is something entirely new.
I can brew up a delicious cup of tea and know exactly what is in my beverage and how it was created. It's the ultimate in farm to table.
But it's really more like backyard to tea cup, right?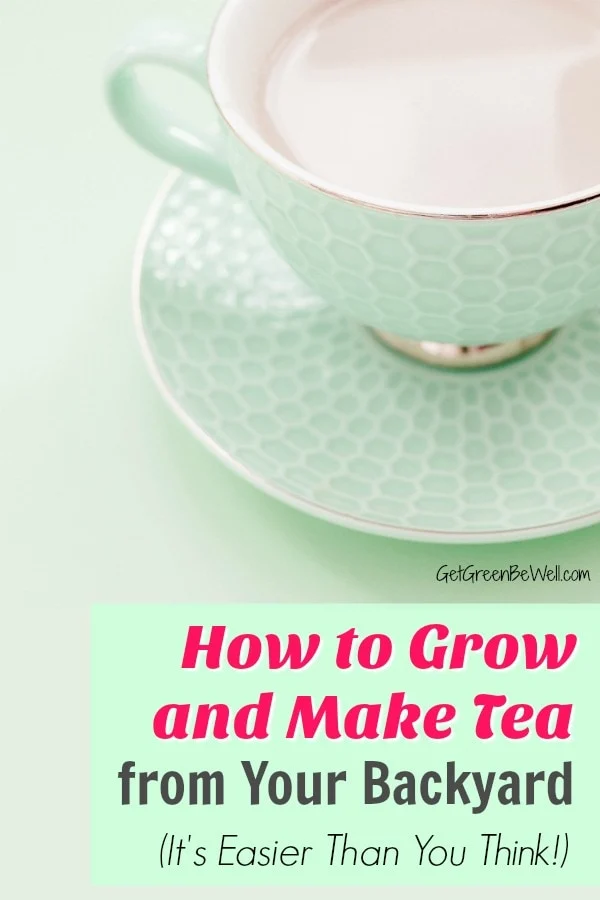 I was able to pick plants from my backyard easily because I use organic gardening techniques whenever possible. I know what is sprayed on my plants and what is used to make them grow. If you want to grow a pot (or entire square foot garden) of edible plants, I'd suggest these easy organic gardening hacks. And I avoid this type of soil as much as possible, now.
I was thrilled to see the author of Homegrown Tea encouraging kids to grow food in their backyard, too. I love her other books: