In case you don't know, many hand soaps, toothpastes, body bars, etc. that say "antibacterial" are made with triclosan, a powerful bacteria killing chemical (actually registered as a pesticide with the EPA).
Triclosan can cause drug resistant bacteria, kill wildlife and is being investigated for serious health risks after continuous long term use (such as washing your hands and brushing your teeth with triclosan-containing products every day).
Foaming Soap without Triclosan
CleanWell Foaming Hand Soap
These CleanWell foaming soaps come in a variety of scents created by botanicals, such as Spearmint Lime or Orange Vanilla. The non-harsh soaps won't dry out your hands. But they're tough on killing germs.
Branch Basics
You might have heard about Branch Basics, one of the best and most effective green cleaning concentrates there is. Powered by plants and minerals, this one concentrate can do a LOT of things in your home. Including an excellent hand soap.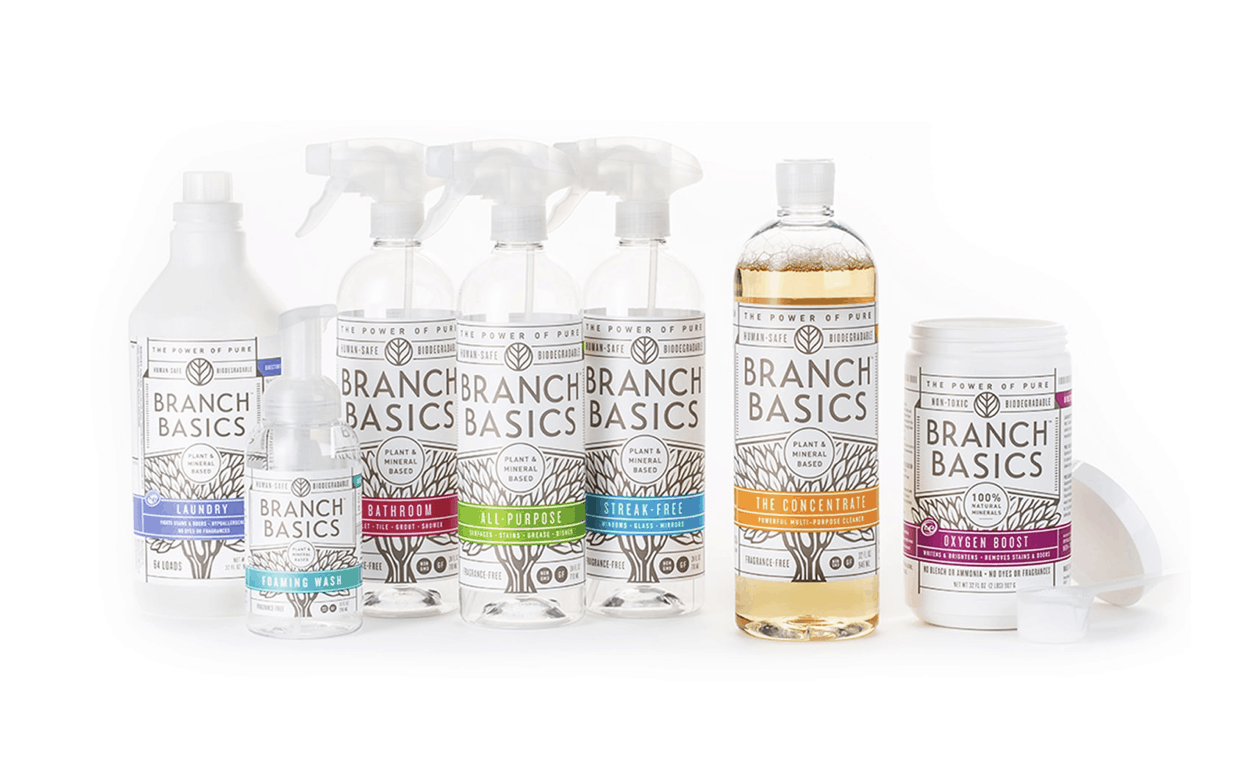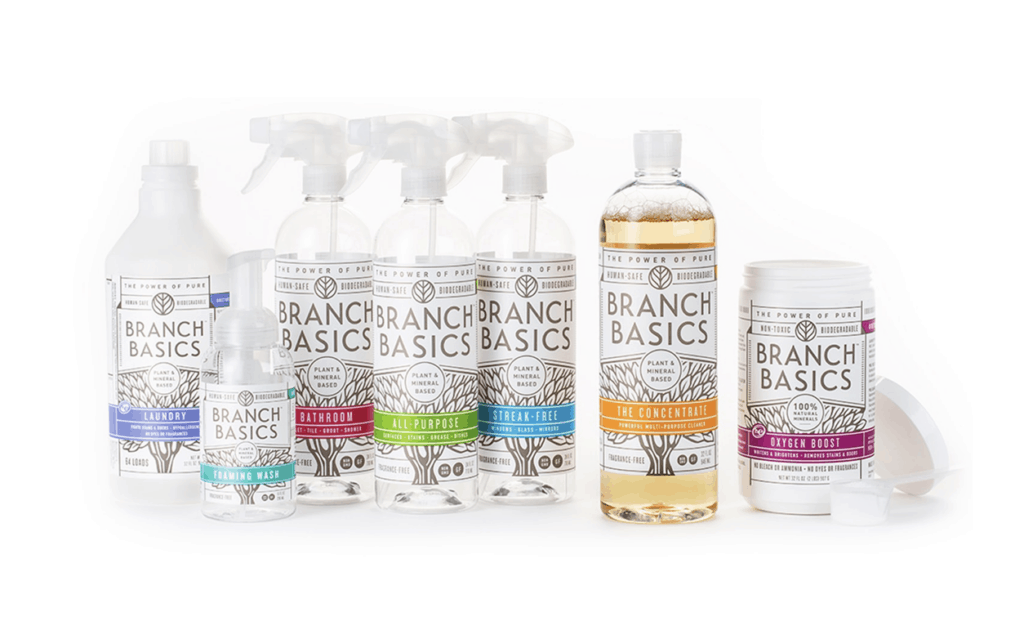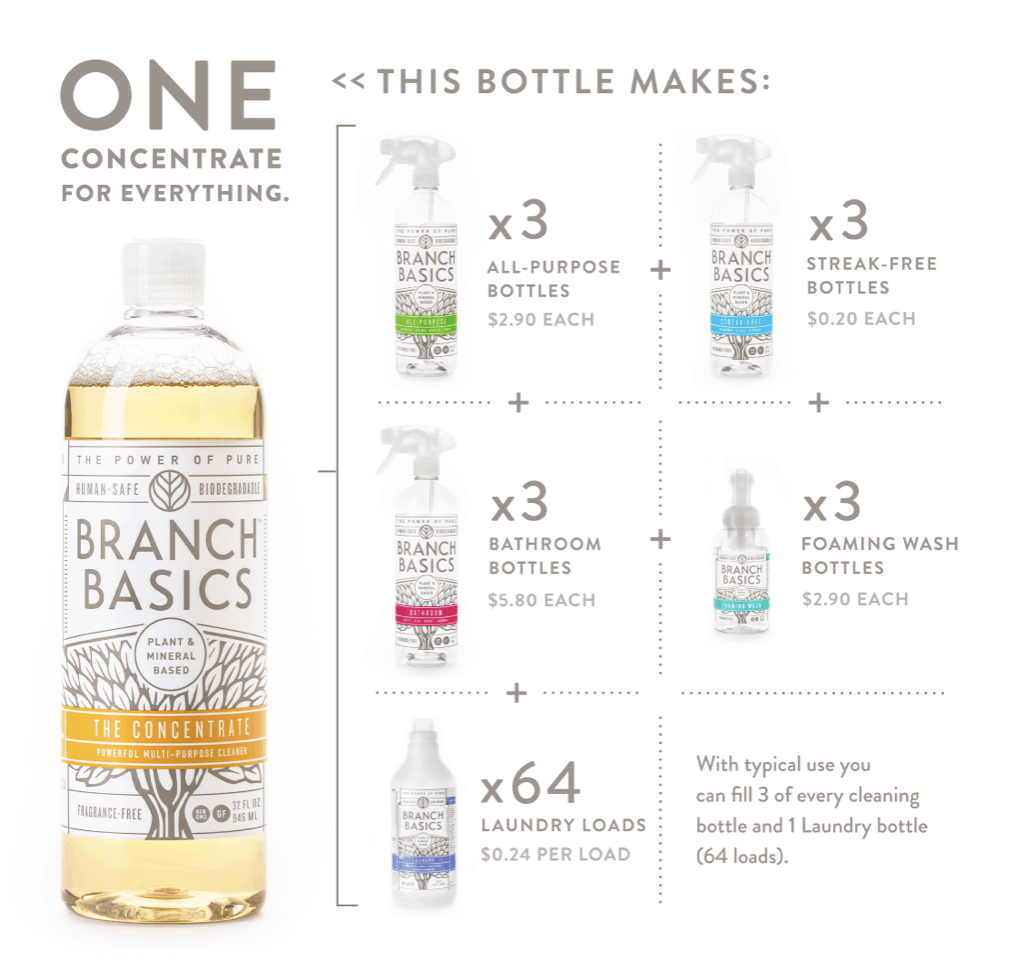 When you order a Branch Basics starter kit, you'll get a foaming hand soap dispenser. Just add a little bit of the concentrate with water and you'll instantly have a safe hand soap. PLUS, you can use the concentrate as a laundry detergent, all purpose cleaner, window cleaner, dish detergent and more.
Get $10 off your first order with my referral link for Branch Basics.
Liquid Soap without Triclosan
Seventh Generation
I've been a big fan of Seventh Generation for well over a decade. And their products don't disappoint.
We've recently tried a few varieties of Seventh Generation liquid hand soap. I prefer the free and clean fragrance free soap. However, the Hibiscus and Cardamom scent was very light and not overpowering at all.