Candy wrapper crafts might just be the sweetest thing after holidays! After all, you can indulge in the aroma coming off of the candy wrappers without gaining a pound by eating all of your kid's candy, right?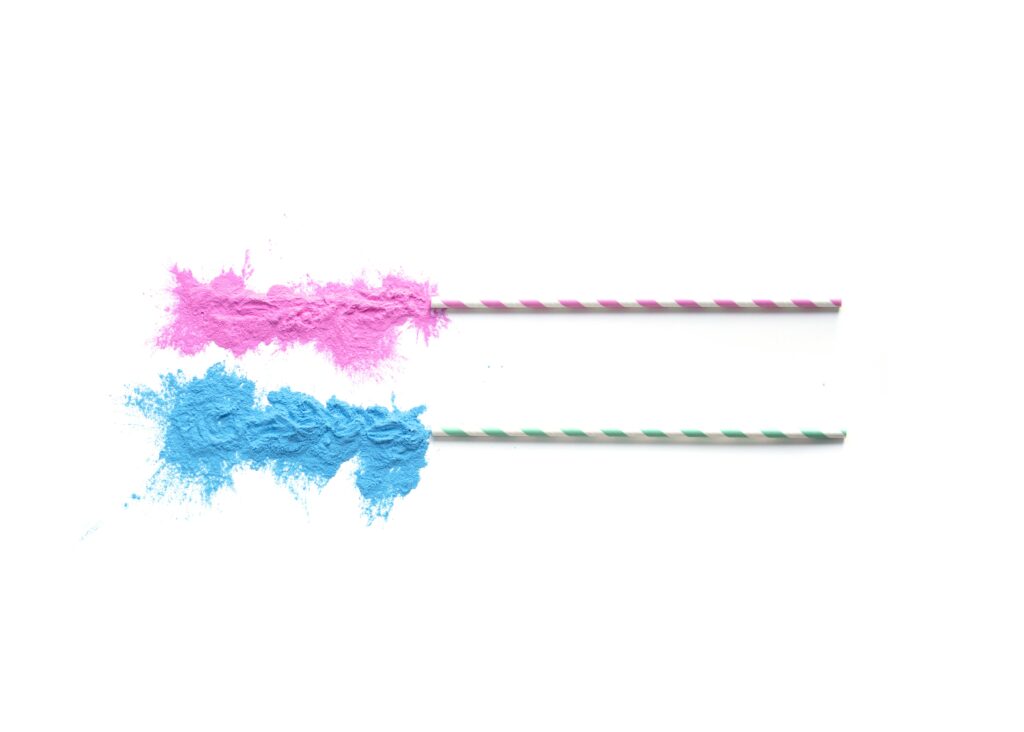 While getting tons of candy is the goal of many kids – and adults – during the holidays, especially Halloween, Valentines Day, Easter and Christmas – you're usually left with a pile of candy wrappers that you don't know what to do with .
Am I right?
I love the clever crafters who have taken the time to upcycle and repurpose candy wrappers into these adorable crafts below.
What if you're not really that into DIY? No problem. If you're inspired by these cute designs, but don't have the patience, or candy haul, to make them happen, check out these unique candy wrapper crafts and accessories that might just make more financial sense in the long run. (Without the need to say no to all of that candy!)
Cute Candy Wrapper Crafts DIY
There are plenty of tutorials available to show you how to make purses, bows, bags and origami out of old and used candy wrappers. These crafts can use:
Small candy wrappers, such as those from individual bite sized candies
Large candy bags
Big bags that hold individually wrapped candies
So no matter what you have at home, chances are you can repurpose them into a cute DIY craft.
These are great ideas for kids during summer break or rainy day activities.
And these candy wrapper crafts DIY projects are perfect for upcycling and reusing those discarded wrappers from these holidays:
Halloween
Valentines Day
Christmas
Easter
Kids Birthday Parties
Candy Wrapper Crafts – Fashion Accessories
How adorable is this candy wrapper belt?!? Perfect for kids, tweens and even the fun-loving adult, this sweet accessory from the blog Plum Pudding definitely gets a prize for sustainable fashion!
I love how easy it is to make this DIY Candy Wrapper Coin Purse from a candy bag! Great for encouraging kids to keep track of their house keys, spare change, emergency contact information and more. You can bet they will keep this bag in their backpack, locker or purse.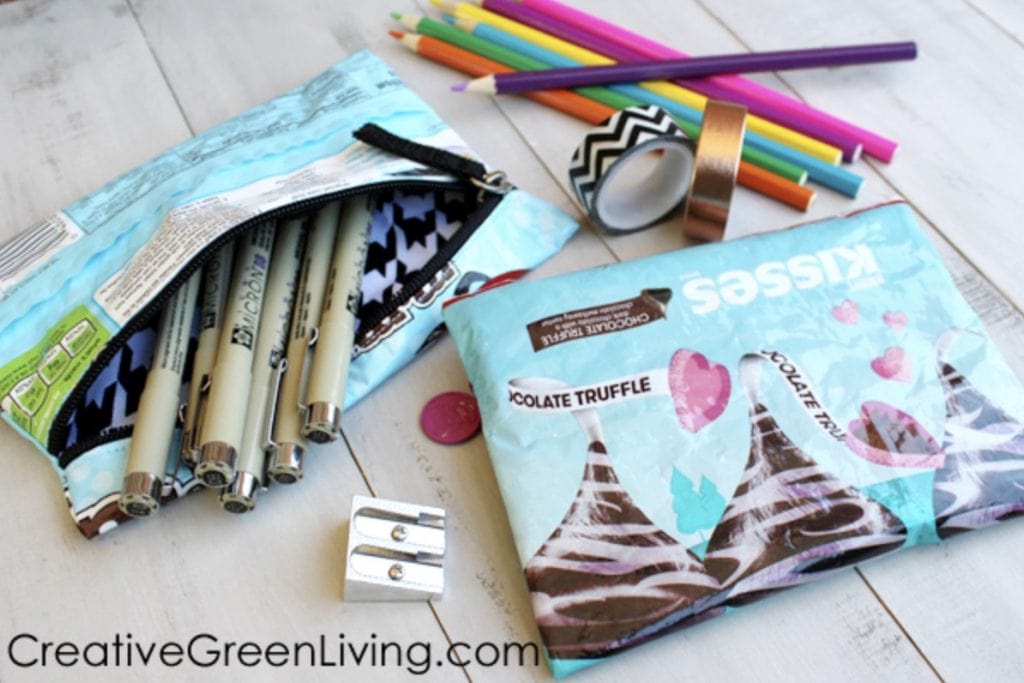 Larger candy bags can be turned into bigger pouches with this great tutorial for a Recycled Candy Wrapper Zipper Pouch Tutorial from Creative Green Living. This is ideal for bags that have individual candies in them. You can still upcycle the bag and give away the candy or use it for recipes.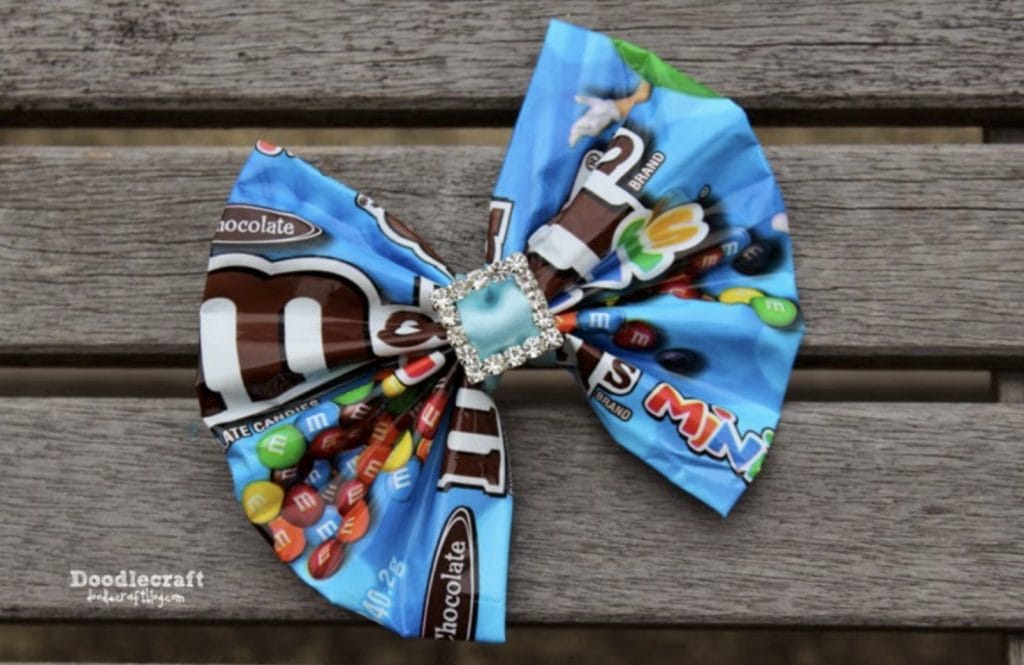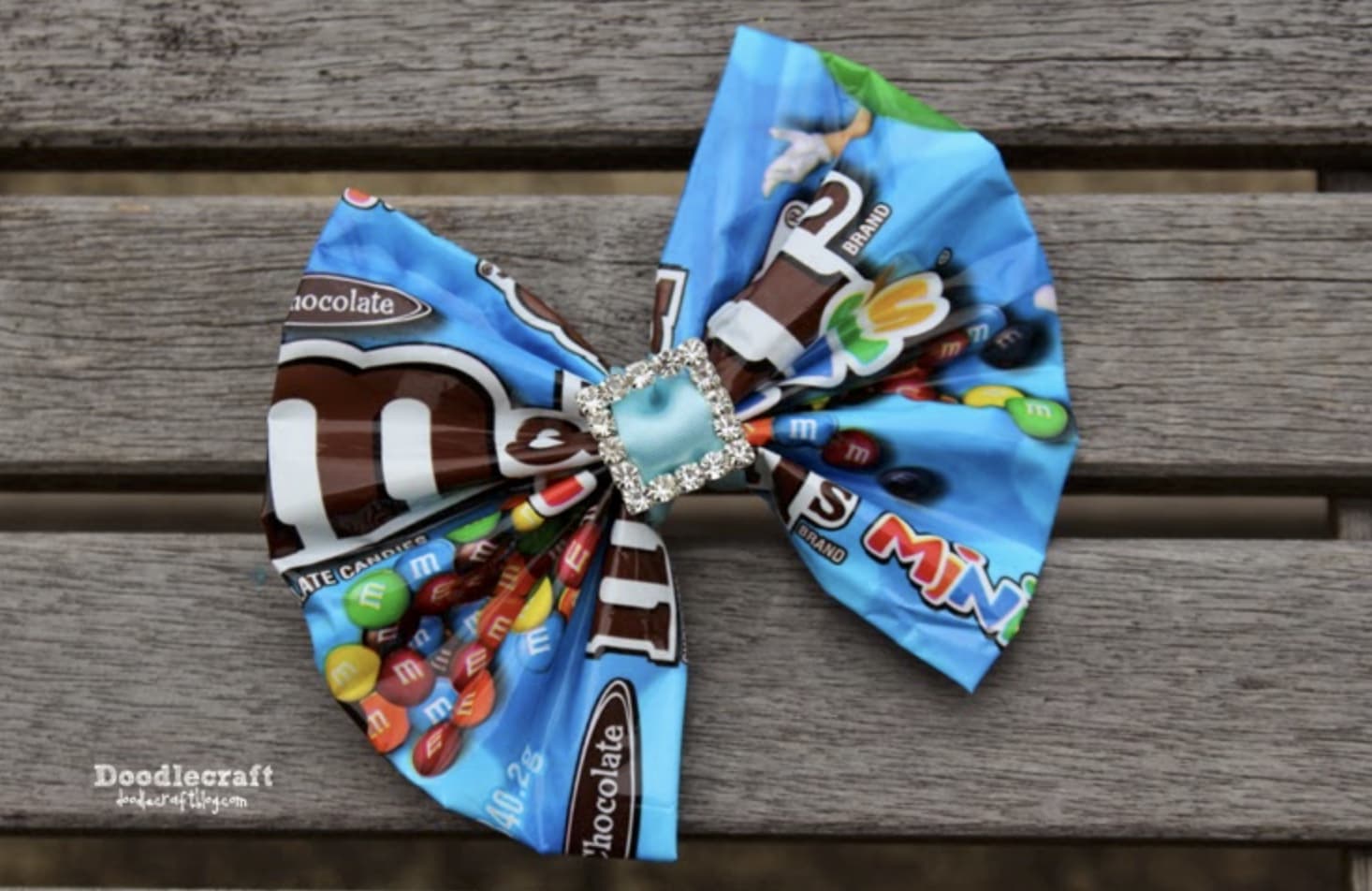 I love this candy wrapper hair bow tutorial from Doodlecraft Blog. Not only is the use of a candy bag so cute for kid's hair accessories, but the addition of some glam ribbon and rhinestones really makes this hair accessory fun!
These delicious candy wrapper earrings can be crafted out of any type of candy wrapper. It's a great DIY idea for small candy wrappers, and works just as well if you want to cut larger candy wrappers down to size, too.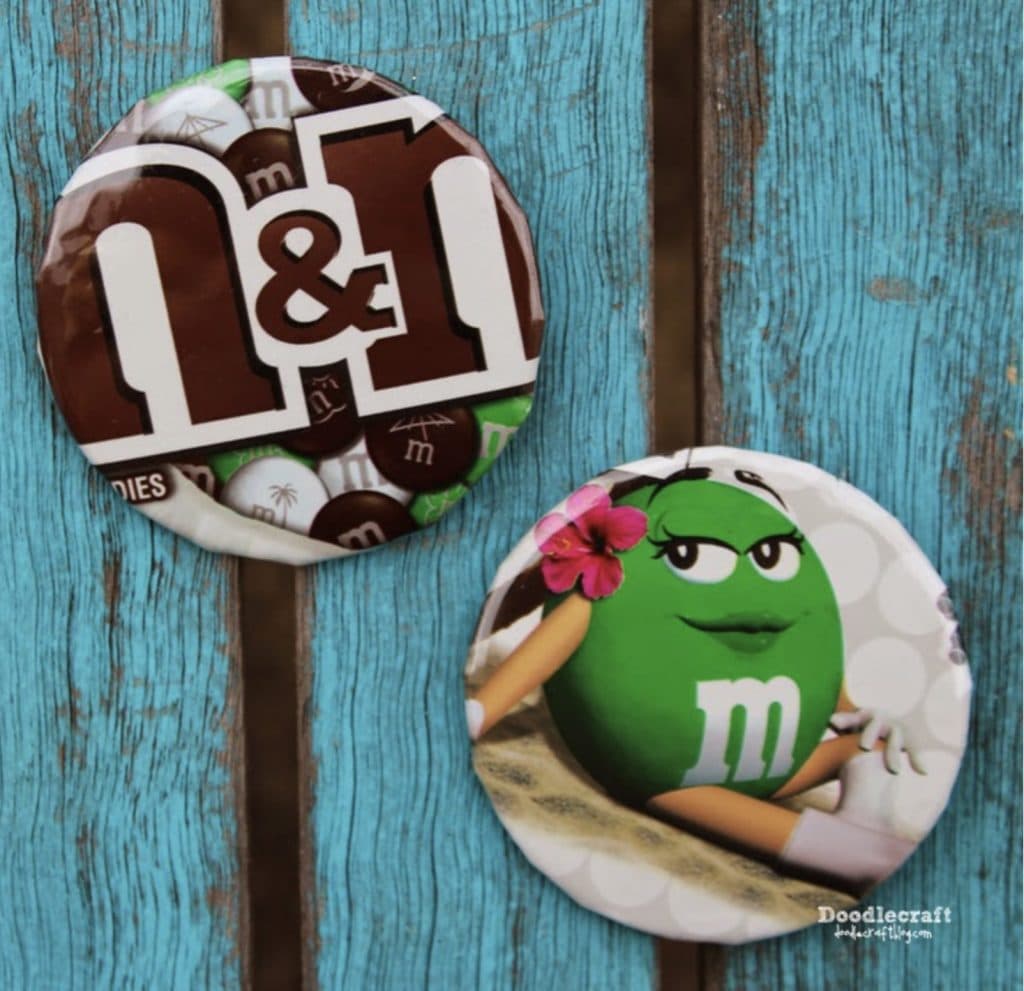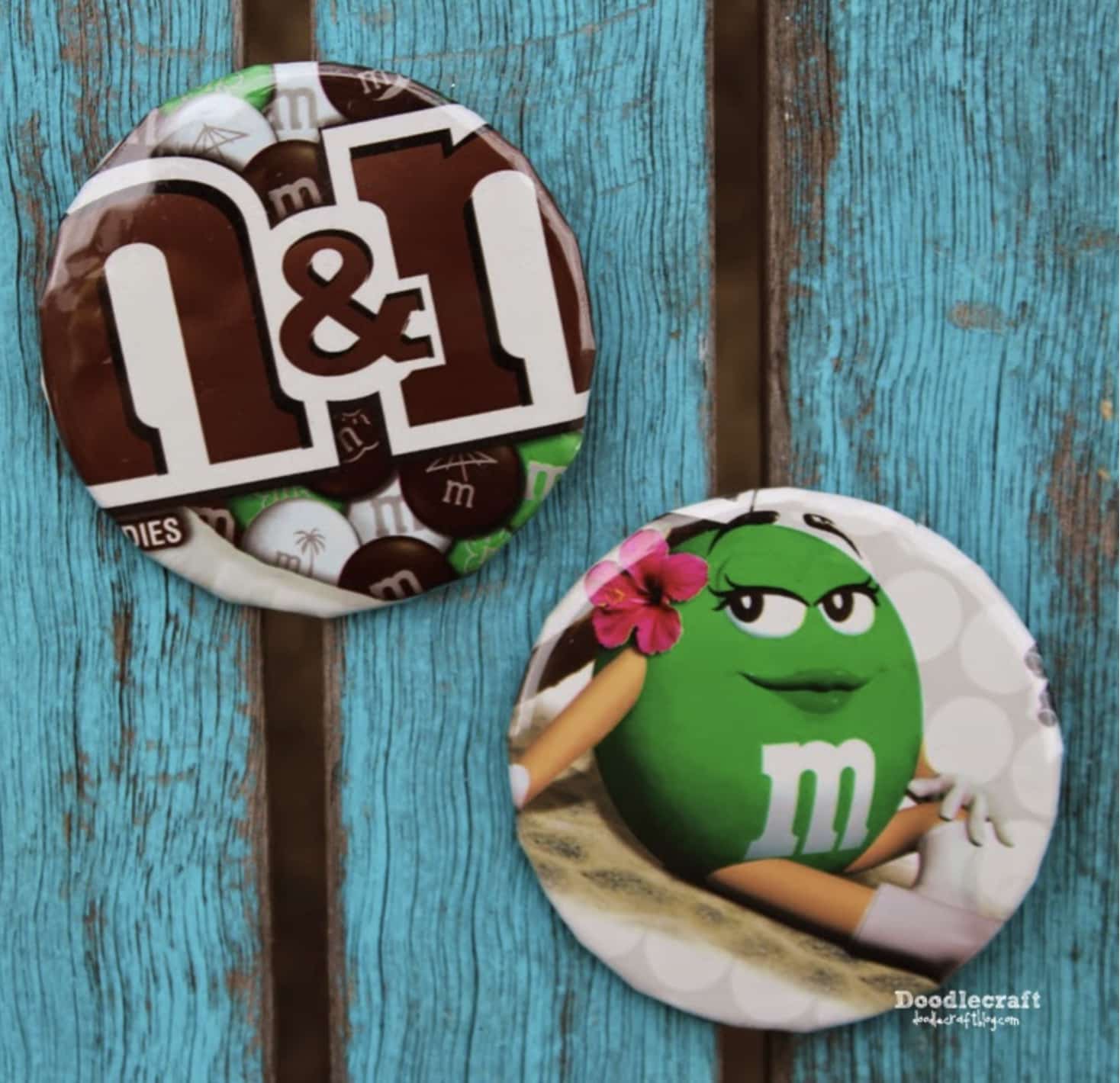 These clever candy wrapper buttons will show your love of whatever candy you like! They use the awesome Badge-a-Minit system to make. I have had this DIY tool and it works great! You can also convert these buttons into magnets, too, which are great for the refrigerator!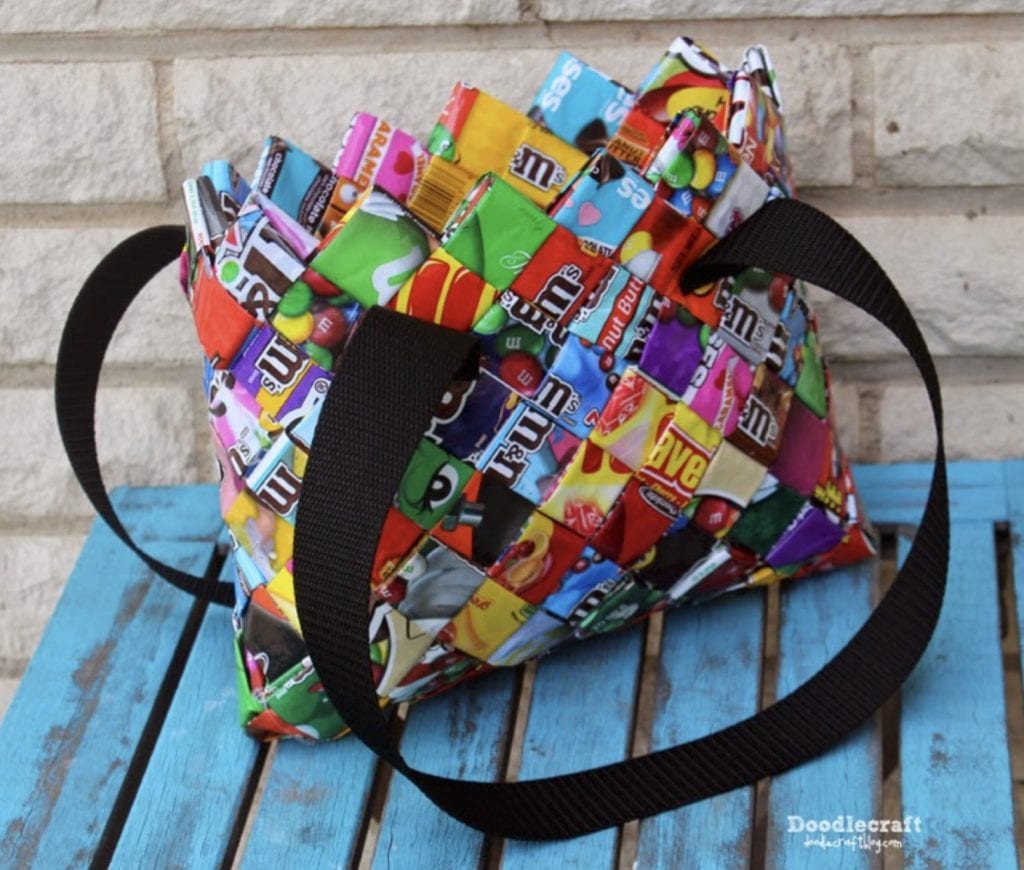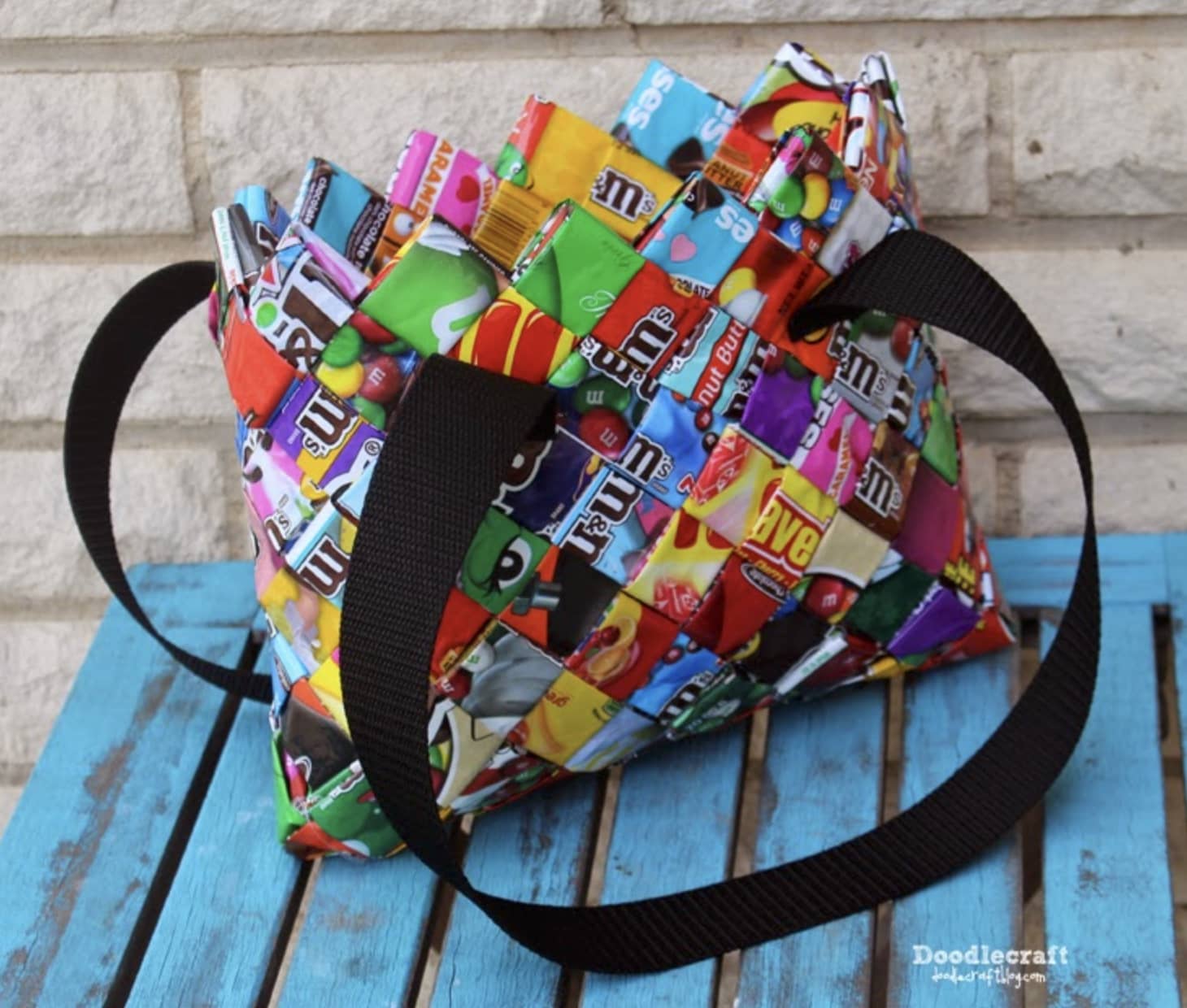 And if you've had a REALLY good Halloween stash of candy – or just collect candy wrappers for a really long time – make a DIY Candy Wrapper Purse.
Display your love of candy with this cute bracelet! Beads covered with any type of candy wrapper, including Tootsie Roll Pops and Dum Dums, are the brilliant creation of this candy wrapper bracelet from Quiver Full of Blessings.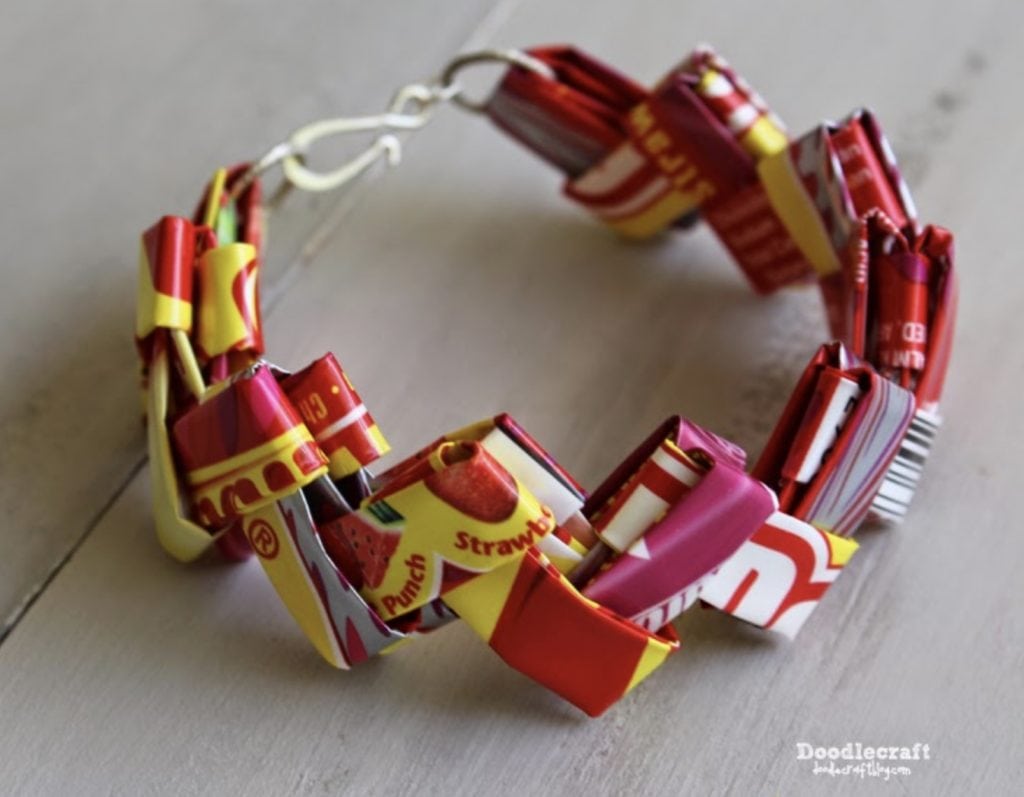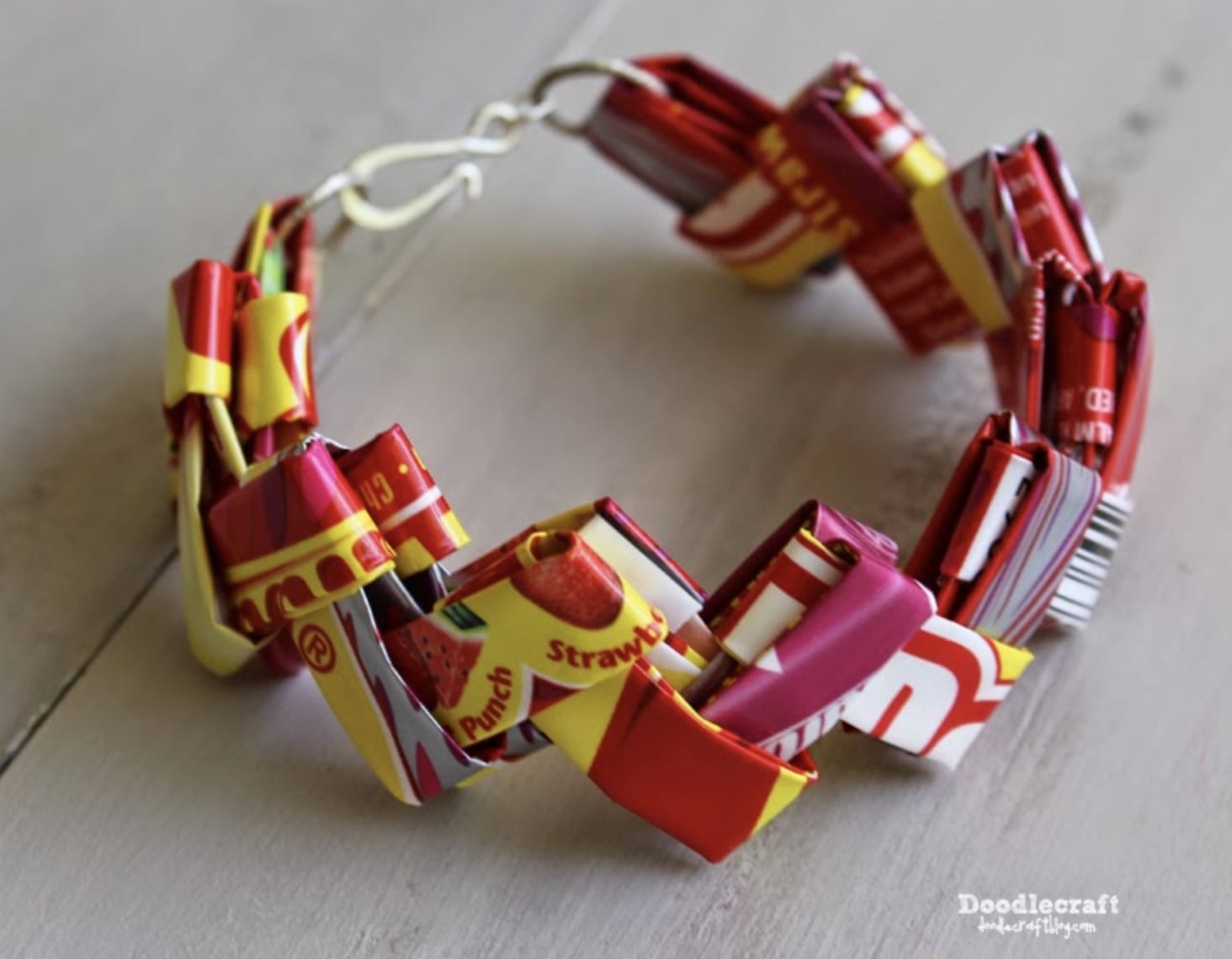 Here's another candy wrapper bracelet from Doodlecraft. This one uses candy wrappers that are folded, rather than covering beads.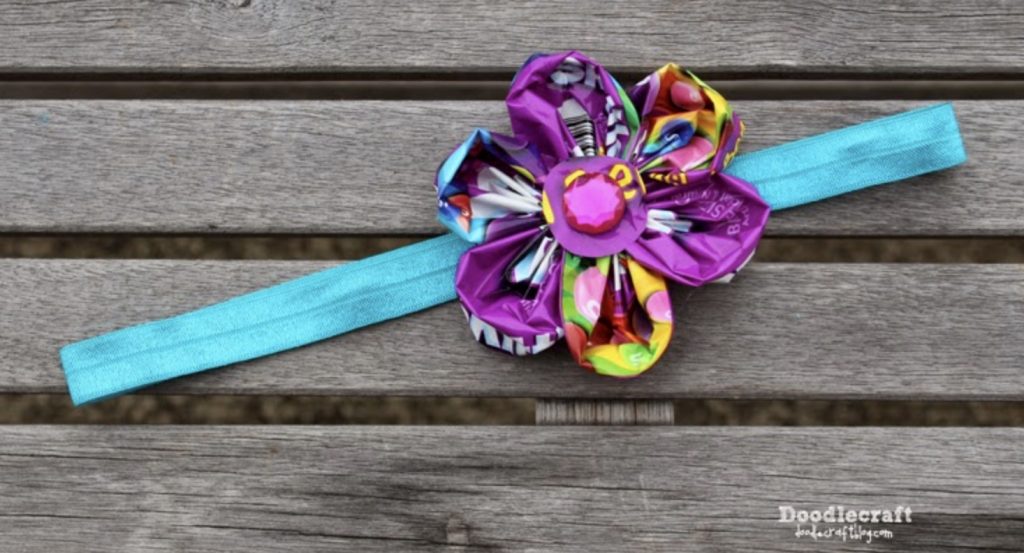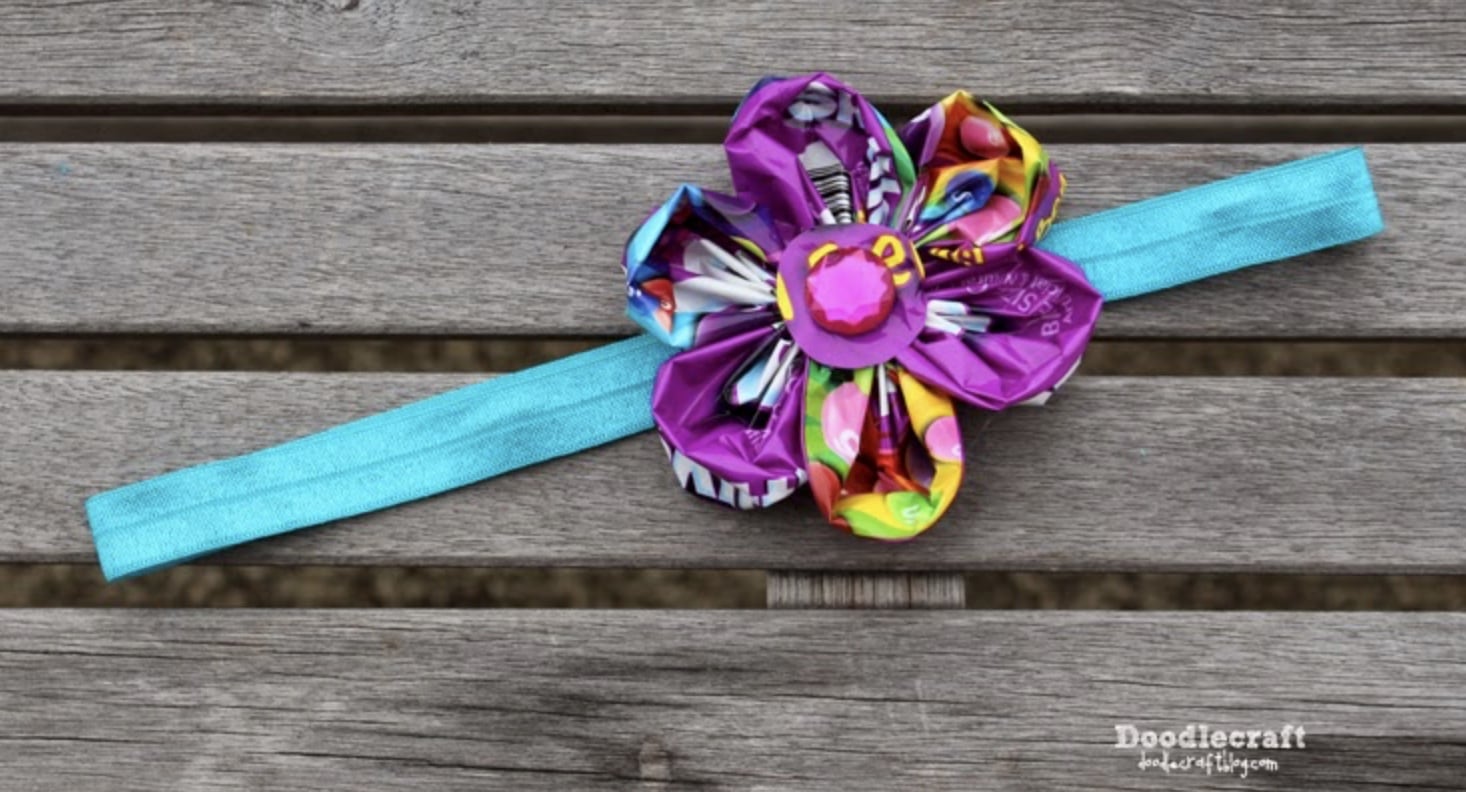 This cute and colorful headband has a candy wrapper flower as an accent.
Candy Wrapper Crafts Projects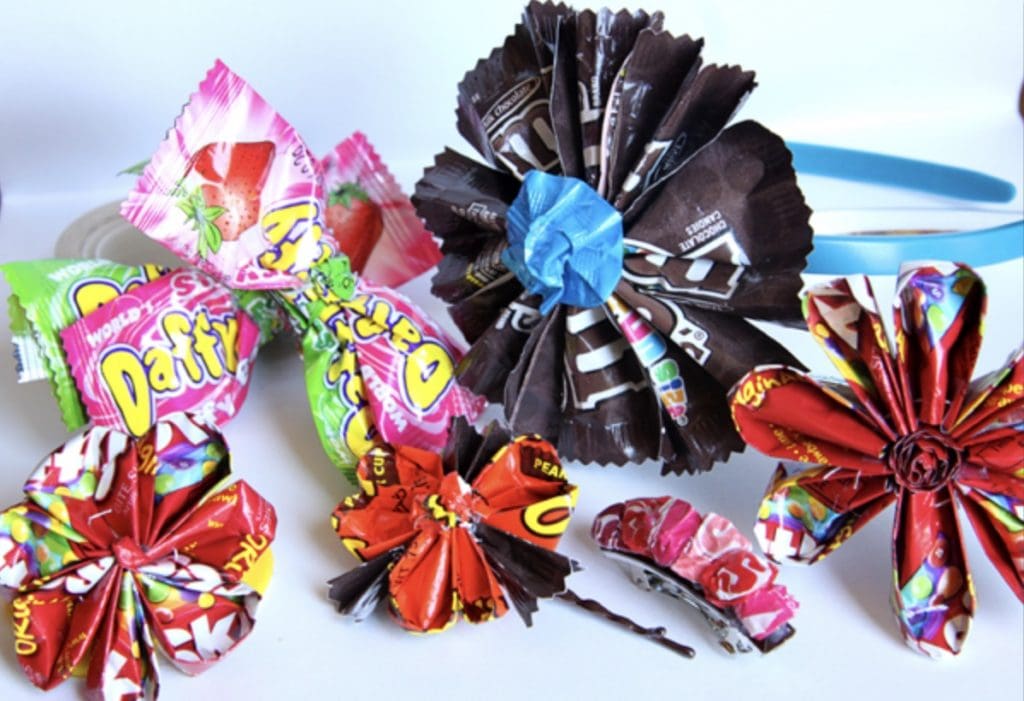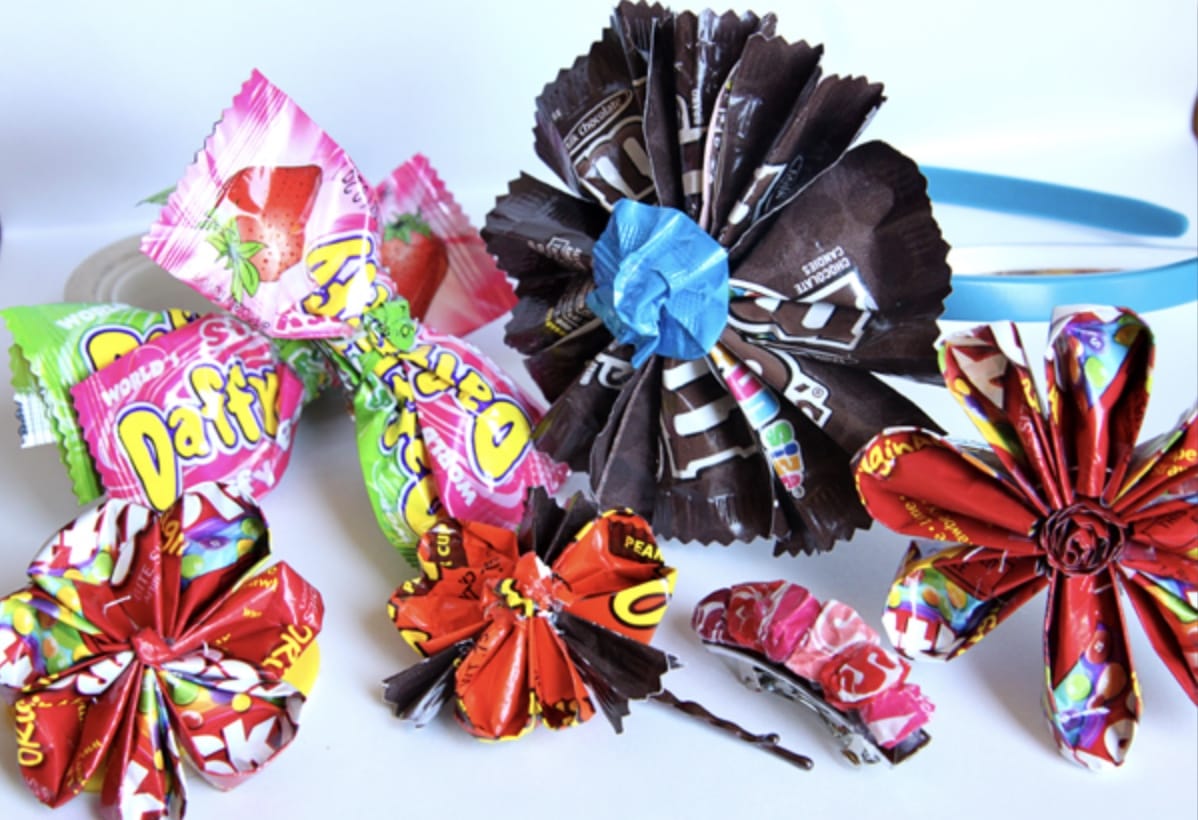 I love these candy wrapper flowers from Sugar Bee Crafts! They are perfect for a making flowers that won't die for Valentines Day! And kids will love wearing them as hair bows!
If you have got a big box of candy (think the boxes at movie theaters or in The Dollar Tree candy aisle), then you have got a lot of candy wrapper to work with. Turn that cardboard candy wrapper box into a cute bookmark with this tutorial from Organize and Decorate Everything.
Learn how to make a chain from gum wrappers from the Guiness World Record Holder for the longest gum wrapper chain. Here's another gum wrapper chain tutorial that shows how colorful and pretty these chains can be when you use different types of gum wrappers. But, wow, that's a LOT of gum!
Who knew that candy wrappers would be cute doll dresses? Use a lot of one type of candy wrapper to mimic a fabric print for these candy wrapper doll dresses.
This candy wrapper covered vase is a colorful reuse of big candy wraps. This also works for recycled papers of any kind.
Candy wrapper origami lets you create animals, flowers and other craft ideas. Then use these tiny origami creations for other craft projects.
Get ready for Thanksgiving by using old Halloween candy wrappers to make Turkey crafts! It's the ultimate way to recycle from one holiday to another.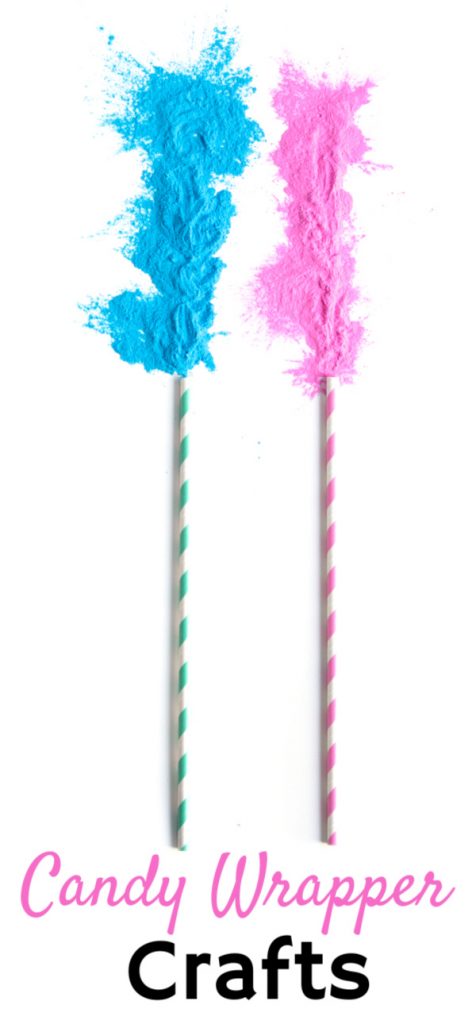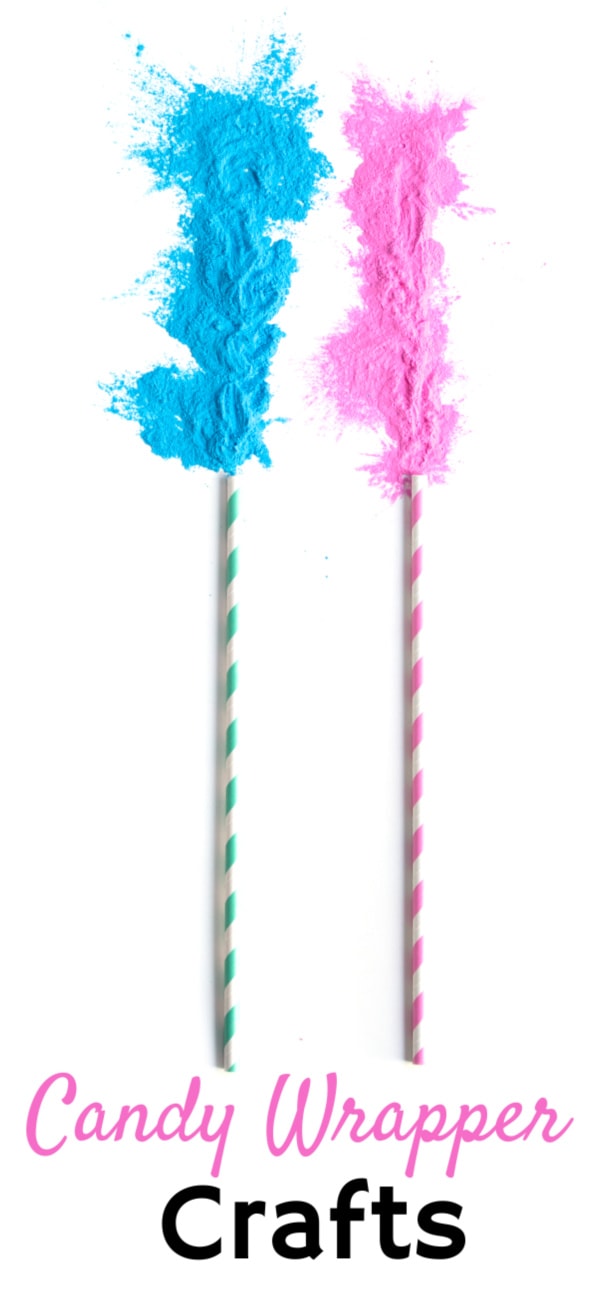 Don't want to craft with your candy wrappers? Then recycle them for profit through a TerraCycle Brigade which repurposes a variety of hard-to-recycle products, including candy wrappers.