I don't know about you, but after this winter that seemed to last forever I am SO ready to throw a party to welcome summer! Like, the biggest party ever!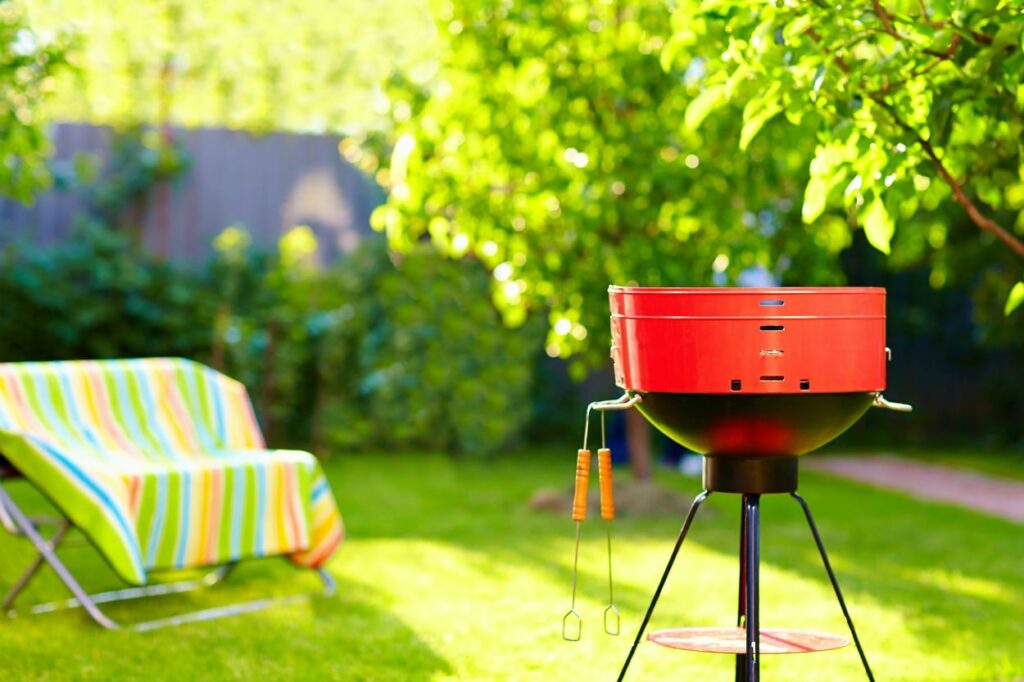 It feels like we've gone right from winter to summer, with no gentle transition in-between the two seasons. Which means your home might be stuck in a rut from the winter doldrums.
So make sure your home is Summer Party ready to celebrate the season now.  Here is an inspirational list of all the essential home decor items and supplies you need will make sure that you are ready for holidays, pool parties, summer backyard BBQs and leisurely staycations at home.
By the way, I've highlighted some great finds from the websites and stores that I love and use all of the time. The free Ibotta app (I use it all the time, that's why it's one of my Best Money Saving Apps) will stretch your budget further. (If you're a new user, you'll earn up to $20 in cash Welcome bonuses!) Especially with summer cash back deals such as:
5% Cash Back from Vitacost.com
Up to 3% Cash Back from Houzz
Up to 4% Cash Back from World Market – Both Online and Offline
That's on top of what I love to use Ibotta for anyway – grocery shopping! So score some more moolah for your next summer party with the cash back deals on groceries (and tons of other major retailers from travel to fashion) all year long.
Cutest Summer Party Decor
Am I the only one that walks into World Market and swoons? I think not.
I've long loved the eclectic and worldly home decor at World Market. Here are just a few of the awesome finds that would be PERFECT for a Summer Party at home (and enjoy the cute accessories yourself all season long once your friends go home).
Pineapple Door Mat
First of all, pineapples are the universal symbol of hospitality. Something that I learned in Charleston, SC where they know all about creating welcoming spaces. Second, pineapples are great in mixed drinks. Just sayin'.
So this fun pineapple door mat not only welcomes guests, but let's them know that you are fun loving, too. Which is always a good thing when welcoming people to your home.
Succulent Wreath
Another great way to welcome guests to your home? Hang a beautiful wreath on the door. This live succulent wreath will wow them from the moment they step foot on your doorstep. The succulents are grown without pesticides or fertilizers, harvested by hand, and combined with moss for a gorgeously unique wreath.
Outdoor Rug
I know the importance of an outdoor rug. I'm in the midst of trying to make a bland patio in our rental home look more "homey" and colorful. And a rug is the biggest impact that you can do with the least amount of effort.
This gorgeous aqua outdoor rug is made of recycled plastic bottles. How cool is that? Bonus points that you can hose off spills and crumbs afterwards without any worry.
Fire Pit = Summer Party Fun
We had a fire pit in our old home for years. It was so nice to sit in the backyard and enjoy a cocktail while letting the stress of the day melt away.
Fire has always been communal. It brings people together. Think about fireplaces and how everyone gathers around them. Fire pits are the same way. Go to a fancy resort where there is a fire pit and you'll see guests mingling and sitting together enjoying the atmosphere.
That's what you want at your home, too.
So if you don't already have a fire pit, adding one to your home now is perfect for summer time. And it works all year long, too (think cool nights in Fall, hot cocoa in winter, etc.), which makes it a smart investment.
Check out these fire pits from Houzz:
And if you have a fire pit going during your summer party, you MUST have s'mores. It's like an unwritten code. Here are my best picks for yummy s'mores ingredients.
Summer Party Supplies
It's no secret that I love using Vitacost.com. I have been shopping this online site for over a decade. There are some great deals on everything natural and organic, including home and garden items! Here are just a few favorite finds:
Lemon Scented Hand Soap
I've customized my hand soaps for years according to the seasons. With Avalon Organics' awesome hand soaps using essential oils, I've always used the Refreshing Lemon Glycerin Hand Soap to celebrate spring and summer! There's something about this citrusy scent and cheerful package that makes me happy! I've been using Avalon Organics' soaps for almost a decade. They are great for not drying my hands.
You'll want to add these citrus hand soaps to your guest bathrooms.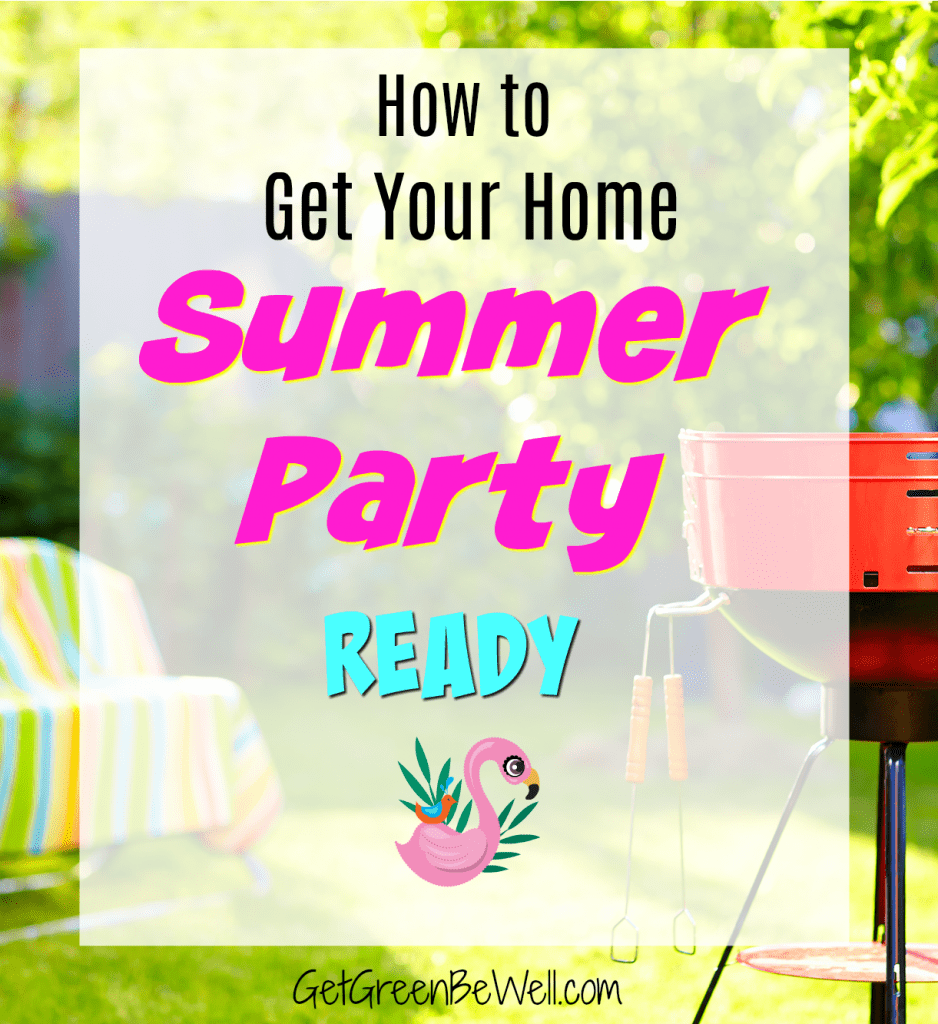 Great Water Filters
The heat of summer means you need more water. Hydration is a must! And you never want your family or guests to go without fresh tasting water when they're thirsty.
Plus, you'll want filtered water to make these amazing Infused Water recipes!
And, you'll want to save money when you go out by bringing your own filtered water in a reusable water bottle. (These are among my favorite wide mouth water bottles, which means it's easier to clean the bottle and prevent germs from growing.)
I like the convenience of pitcher water filters. Bonus points that this water pitcher alkalizes your water, too!
Natural and Nontoxic Bug Sprays
There's nothing worse than throwing a summer party and all of your guests are swatting at bugs. Don't make them want to run inside to avoid pesky bugs. Create a complimentary bug spray station in a corner of your yard with bottles of insect spray for your guests to apply.
No need to be filling the air with lots of nasty chemicals. These natural bug sprays work great, and you might convert your friends to try them out, too, if they like what they use at your house! Some great bug sprays are:
Disposable Plates and Utensils
Sometimes the convenience of disposable plates and utensils makes a party a little less stressful. Save time and effort cleaning up without the guilt of bags of plastic plates when you use disposable items made from paper or bamboo.
Consider sturdy plates made entirely from plants, straws made from paper, and party packs that are compostable after the fun is done.
Save Money on Your Summer Party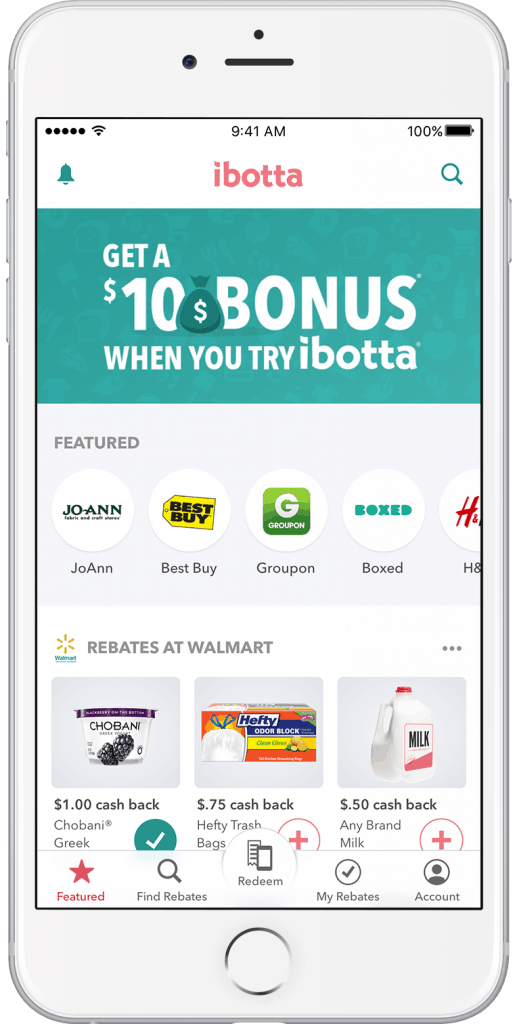 Remember, using the free Ibotta app can give you cash back at surprising places!
PLUS, new users will get up to $20 in Welcome bonuses!
Later, Winter! Summer is coming! Freshen up your home and patio for warm weather, and earn cash back while you're at it. Check out the app now to get started.