Great gadgets for guys often involve some cool new eco-tech. Tiny little eco-friendly gadgets that are able to produce power to charge a phone or make fire make perfect gifts! Plus, these gift ideas don't produce as much waste, which is ideal for anyone concerned about their environmental footprint.
While tech gadgets are great gifts for the guys in your life, I'll be the first to point out that I own several of these eco-tech gadgets and want to buy the rest, too.
So let's consider this green technology gifts guide the perfect eco-tech gadgets for anyone.
Harness the power of the sun, flame, Bluetooth or natural light with these cool green gadgets that are great gifts for everyone. P.S. They are perfect gifts for preppers!
Wood Burning Stove That Charges A Phone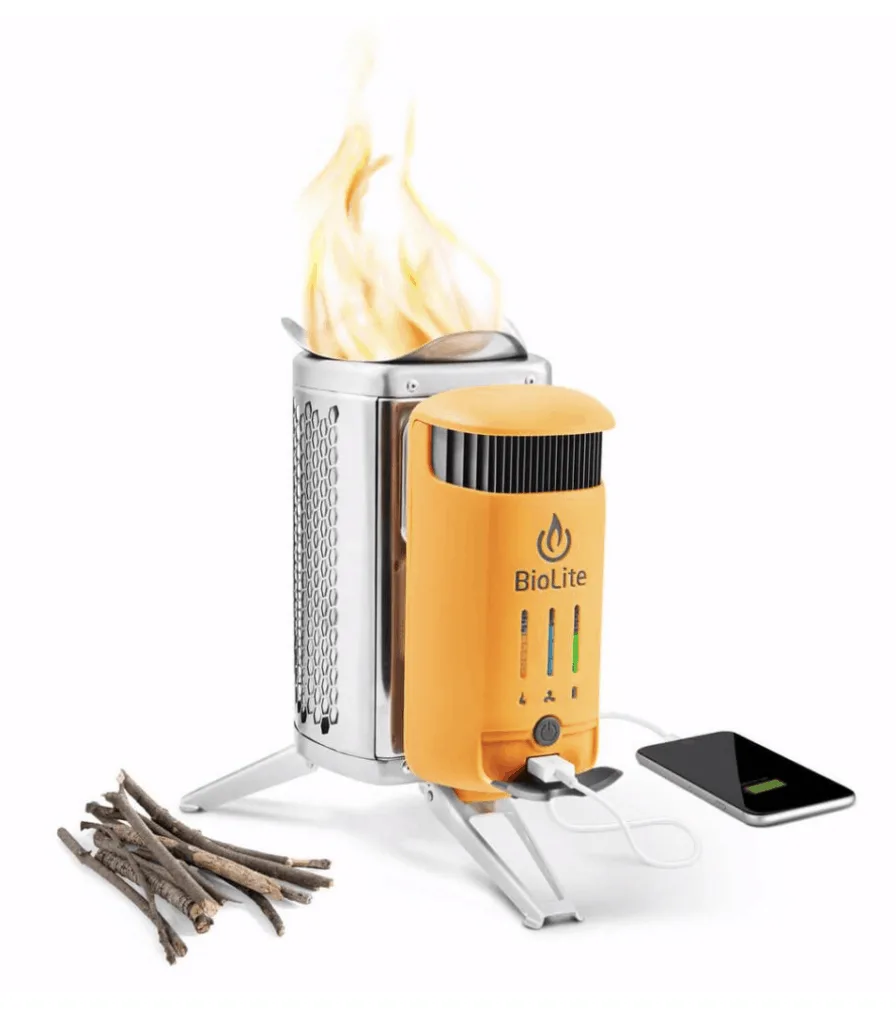 Make fire and electricity all at once with the BioLite CampStove Kit.
Not only can it be used to keep warm and provide light, but it also creates 3 watts of electricity to charge electronics such as phones or lights.
A small fire in the compartment can create enough power to keep you charged up on the trail or while living off-grid.
---
Multi-Purpose Charging Station
The LumiCharge -LD Voice Controlled LED Lamp offers a variety of options in one portable unit. A rechargeable battery option allows you to take it outdoors or wherever you need.
The LED lamp offers a soft glow by your bedside. It also changes colors, with the option of rotating colors, too. Control the light colors at any time by using Alexa or Google Assistant if you'd like to utilize a voice-activated option.
On the top of the lamp is a 10W multi-dock Universal charging station. A wheel rotates to offer unique charging plugs. It's also easy to set your phone on the charger and use it as a viewing stand while it is charging.
The top also works as a wireless charging device for laying phones or watches down flat.
Bluetooth speakers and a 24-hour clock are more features that make this all-in-one gadget a smart buy.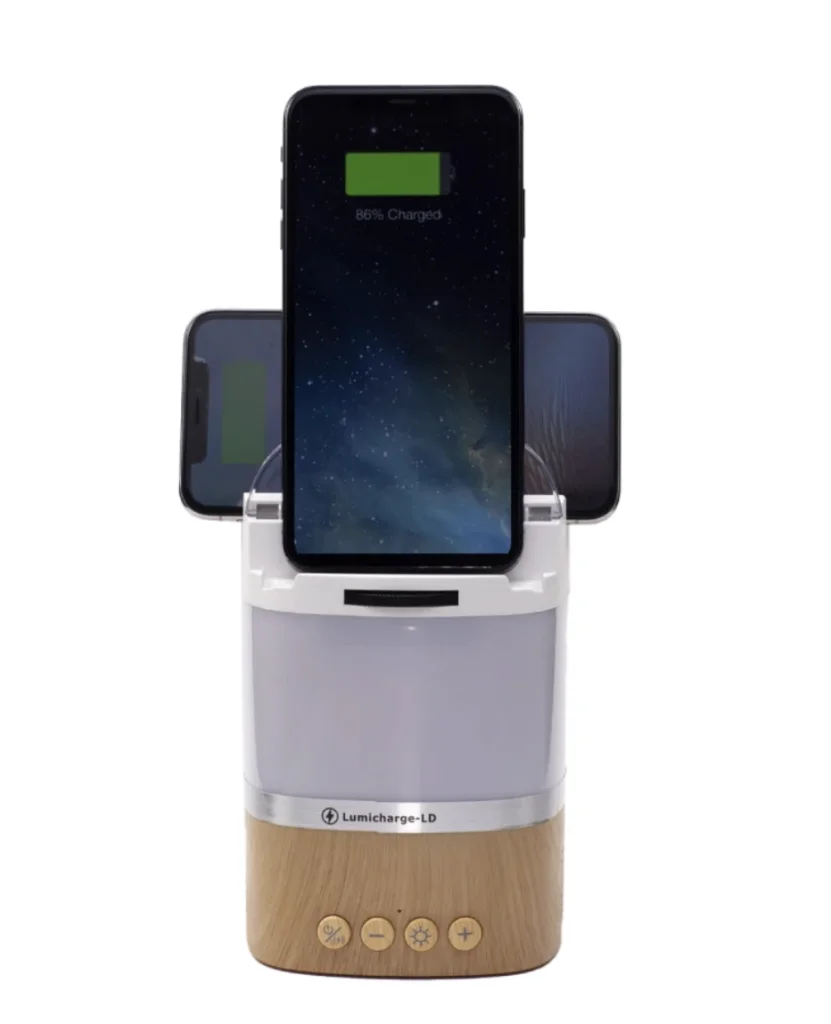 ---
LARQ Self Cleaning Bottles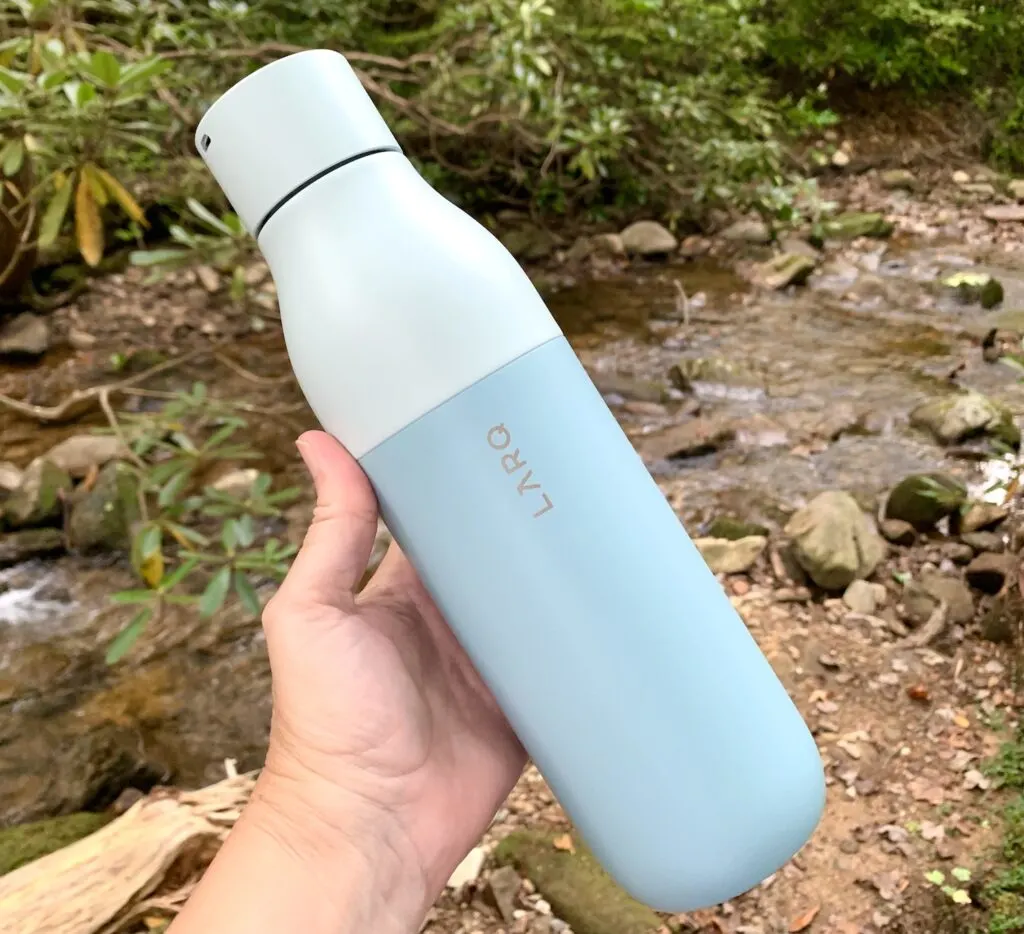 Perfect for the person who forgets to wash their water bottles! Or anyone worried about what is in their water.
The top of this LARQ Self-Cleaning insulated reusable bottle has a rechargeable UV light which neutralizes 99.99% of harmful bacteria and viruses.
The water bottle will clean itself every 2 hours, so no need to worry about stinky, dirty bottles anymore!
---
Portable Solar Oven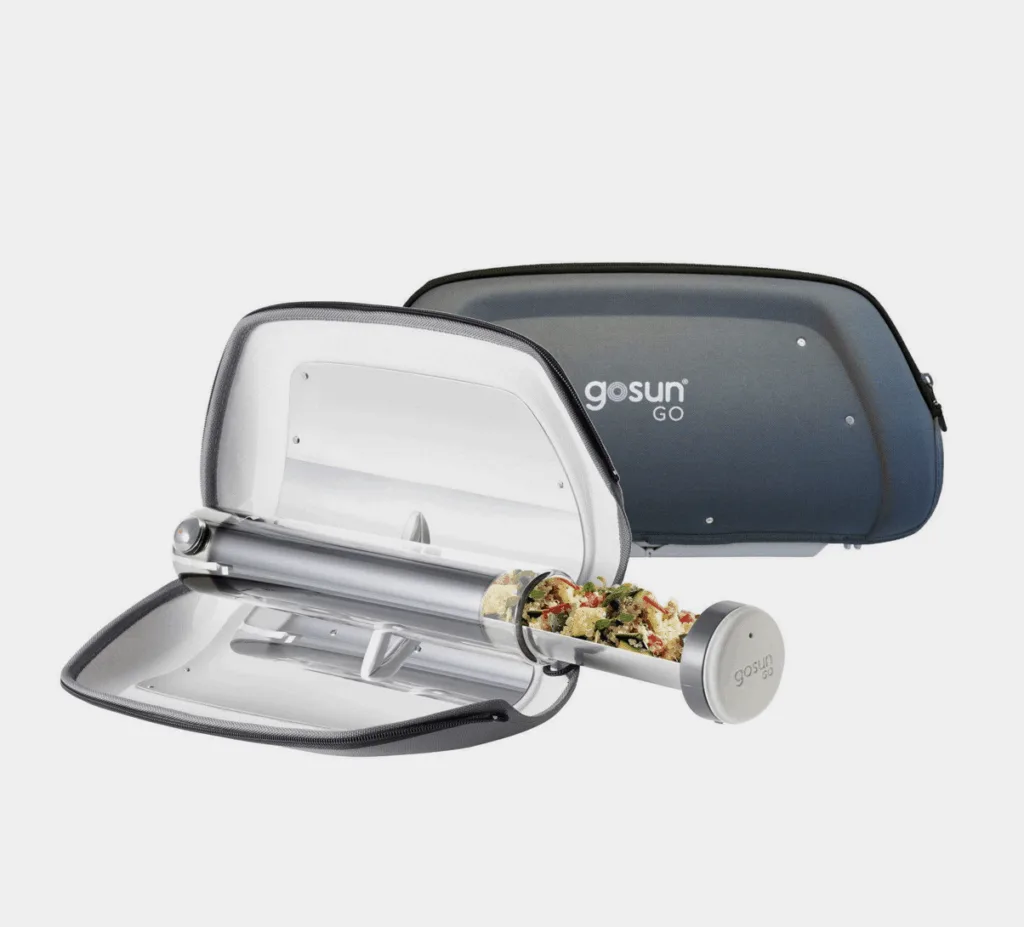 Have a hot meal or hot water without a campfire when you harness the power of the sun in this GoSun Go portable solar oven. It weighs just 2 lbs., can cook meals for two, and will cook most food in under 30 minutes with sunlight.
---
Portable Solar Charger
Again, who doesn't like making electricity from the sun? Jackery's portable solar panels and power stations are among the best there is. They are lighter in weight, proven to work time and time again, and road tested by even the most remote off-the-gridders.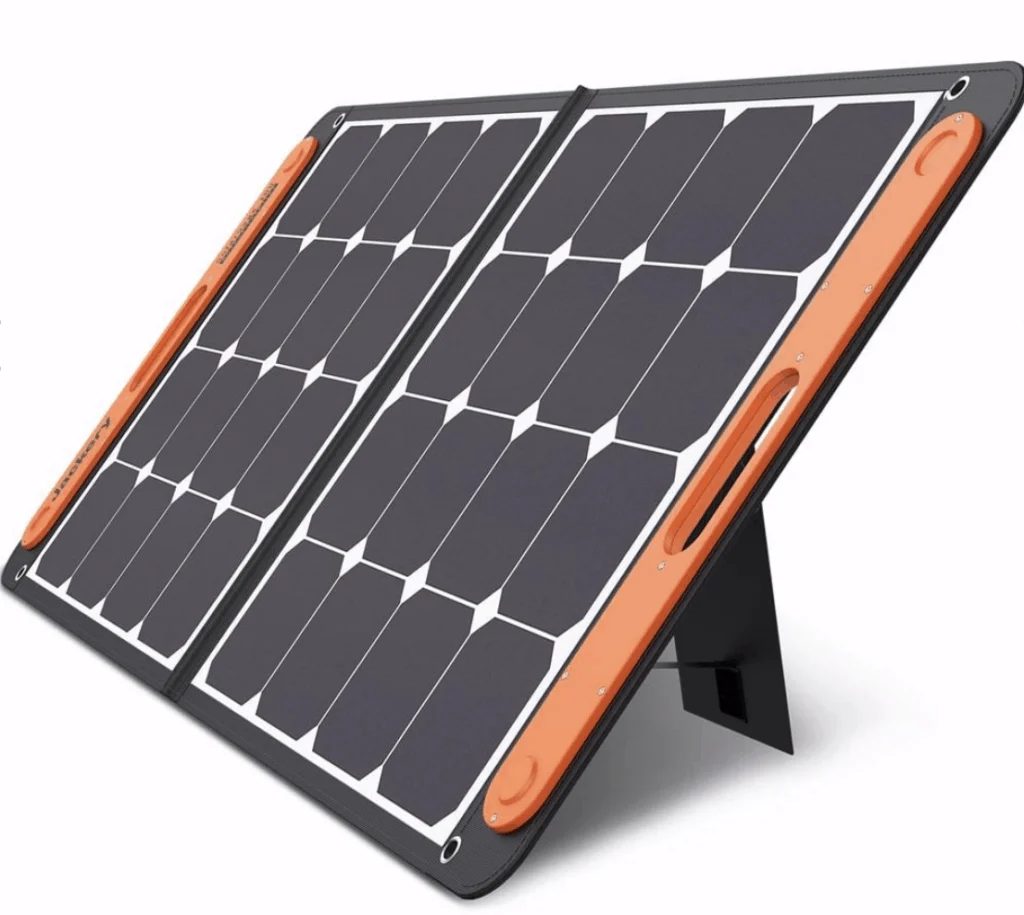 Here's what I recommend:
Their 100W Solar Panel can be easily moved and generates electricity with no need for a converter. There are USB outlets built into the panel, so you can just take the panel with you if you're camping, boating, etc.
You'll only get the amount of power generating from the sun at that time with just a solar panel. To harvest and keep the power that is created all day, invest in a Jackery Portable Power Station that partners with their solar panels. We think that it's smart to just go ahead and get the big boy, the 1000W power station to have on hand for emergency prep or long camping trips.
They do have smaller (and less expensive) ones, too, as low as 160W for a starter size.
---
Easy Water Purifier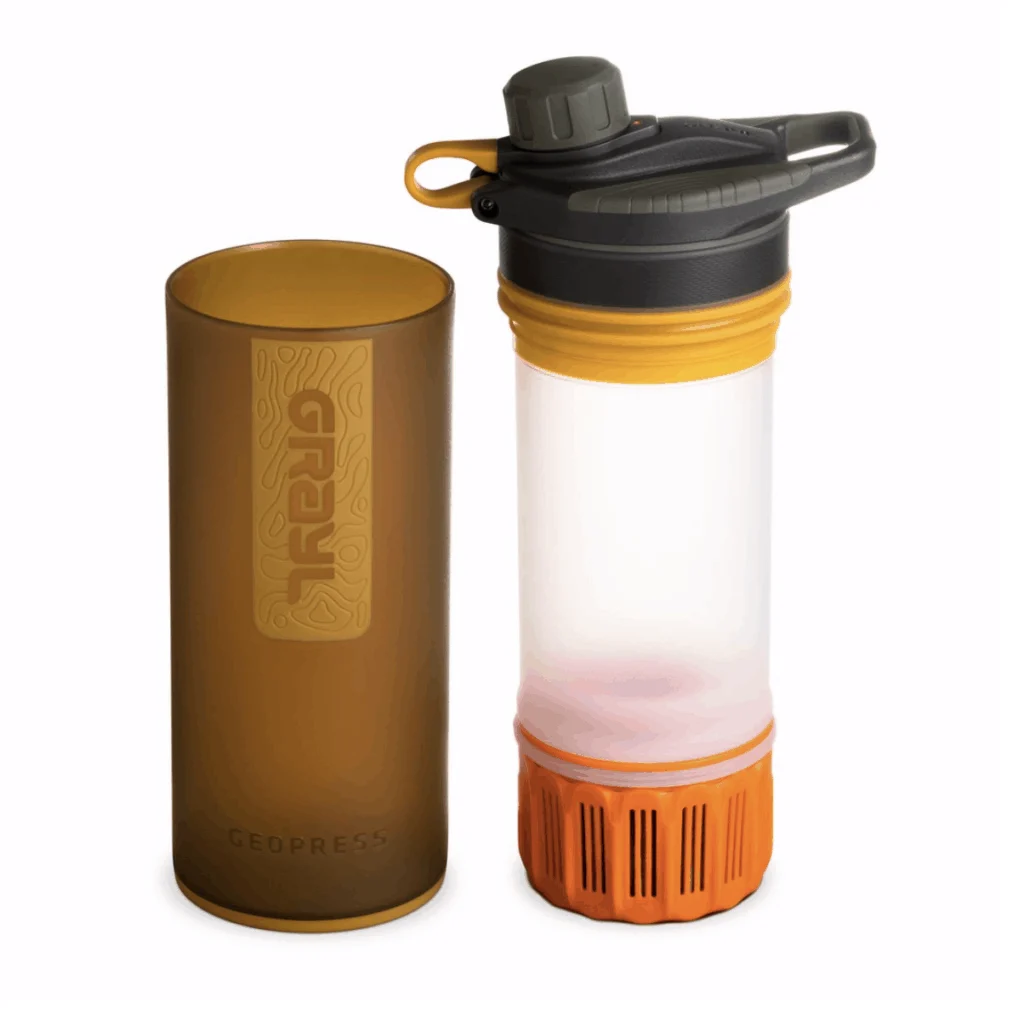 Adventure is often limited by access to pure water to drink and stay hydrated. But not anymore. With the GRAYL GEOPRESS Water Purifier Bottle, clean and safe water is available from any water source in just 8 seconds. All it takes is squeezing the bottle.
Lifestraw is another great option for a water bottle with water purifier built in.
---
Solar Powered Watch
Never worry about replacing watch batteries again!
This stylish Casio solar powered watch gets its power from the sun. Say goodbye to expensive watch batteries being thrown in the landfill.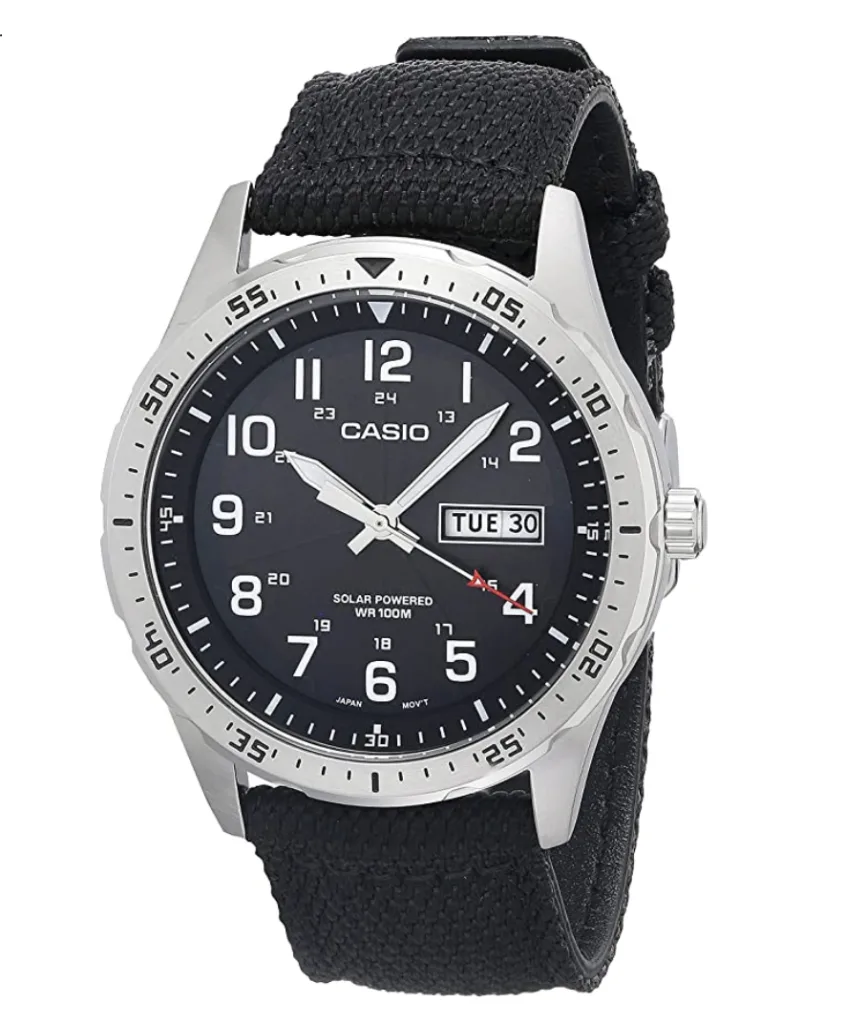 ---
Here's more of our Gift Guides for unique and fun gifts: