Great gadgets for guys often involve some cool new eco-tech. Tiny little gadgets that are able to produce power, kill nasty things and save you hours of time make perfect gifts, right?
While tech gadgets are great gifts for the guys in your life, I'll be the first to point out that I own several of these eco-tech gadgets and want to buy the rest, too. So let's consider this gift guide the perfect eco-tech gadgets for anyone.
Harness the power of the sun, flame, Bluetooth or natural light with these cool gadgets that are great gifts:
Best Eco Gadget Gifts for 2020
Wearable Multi-Tool Bracelet
Tech guys will LOVE that this stylish watch secretly hides up to 31 tools!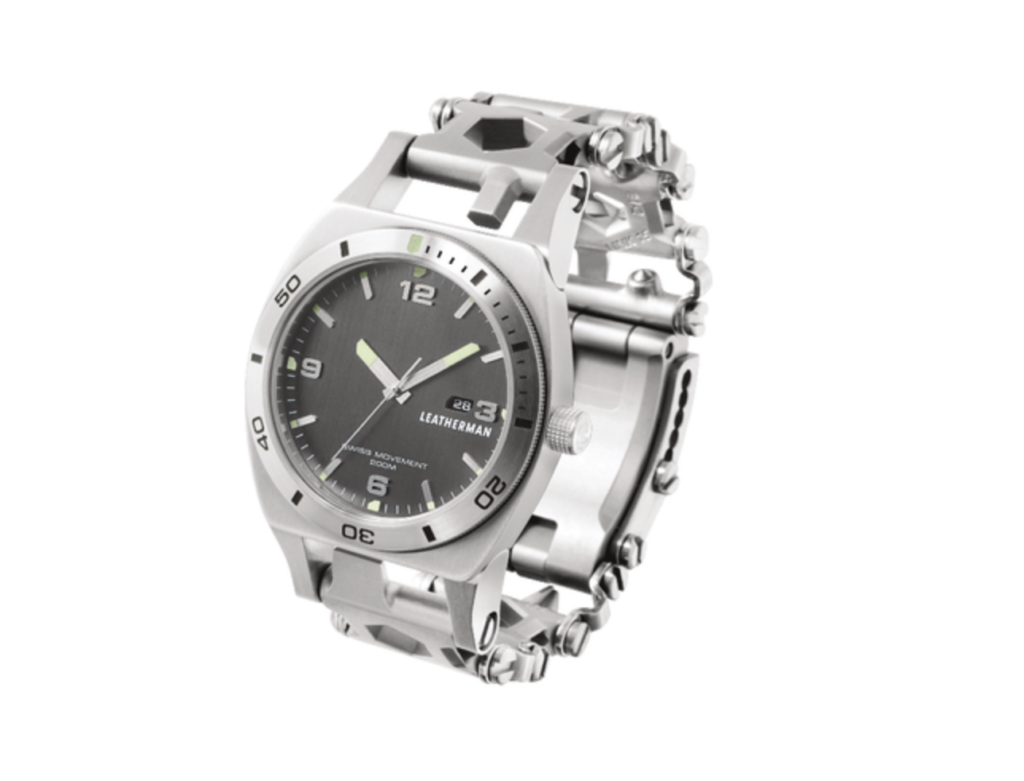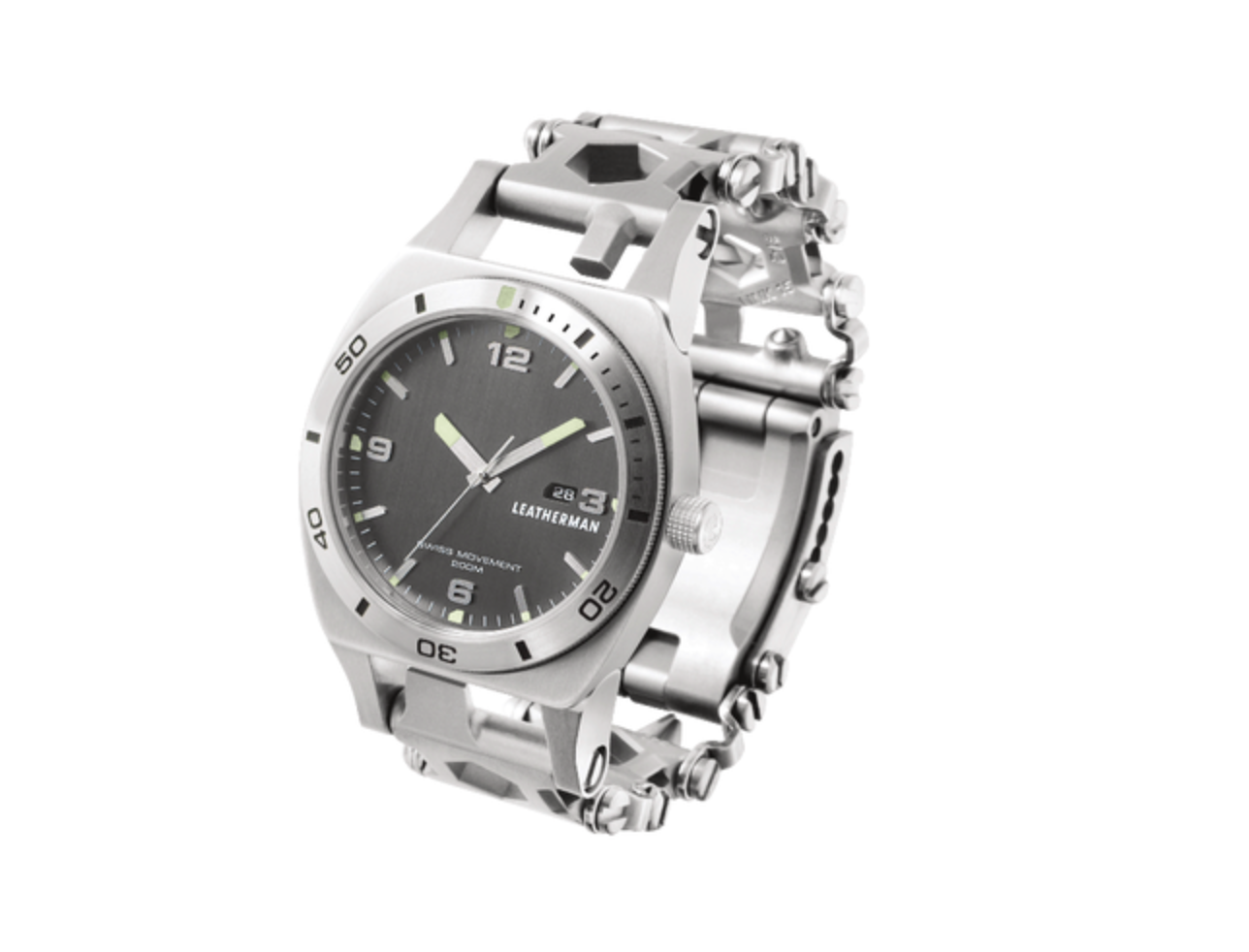 The stainless steel links are actually mini-tools, including helpful gadgets such as:
Screwdrivers
Wrenches
Hex Drives
Bottle Opener
Also comes as a bracelet, without the watch.
Wood Burning Stove That Charges A Phone
Make fire and electricity all at once with the BioLite Wood Burning CampStove. The ultra-hip wood burning stove is small and portable.


Not only can it be used to keep warm and provide light, but it also creates 3 watts of electricity. The stove is able to convert heat into electricity to charge electronics, such as phones or lights.
It's like when the cliché caveman roars "Me make Fire!!!" In today's modern age, it's the same as saying "Me make Electricity!!!"
A small fire in the compartment can create enough power to keep you charged up on the trail or in the backyard. Perfect for tailgating, camping, or just being that cool person with a fun new gadget.
Sure, it's cool to make electricity with a fire. But this gift is also great for power outages, emergencies, and disaster prep. (Even better is to buy this BioLite CampStove Kit with the wood burning stove plus food prep accessories.)
Portable Solar Charger
Again, who doesn't like making electricity from the sun?
You can get large, portable solar panels (with USB ports in the panel) to fuel your phone, laptop, fan, etc. while living off the grid.
The best to get is Jackery. Seriously, if you're going to invest in portable solar panels and a power station, you just can't beat Jackery. They are lighter in weight, proven to work time and time again, and road tested by even the most remote off-the-gridders.
Here's what I recommend:
Their 100W Solar Panel can be easily moved and generates electricity with no need for a converter. There are USB outlets built into the panel, so you can just take the panel with you if you're camping, boating, etc.
You'll only get the amount of power generating from the sun at that time with just a solar panel. To harvest and keep the power that is created all day, invest in a Jackery Portable Power Station that partners with their solar panels. We think that it's smart to just go ahead and get the big boy, the 1000W power station to have on hand for emergency prep or long camping trips. They do have smaller ones, too, as low as 160W for a starter size.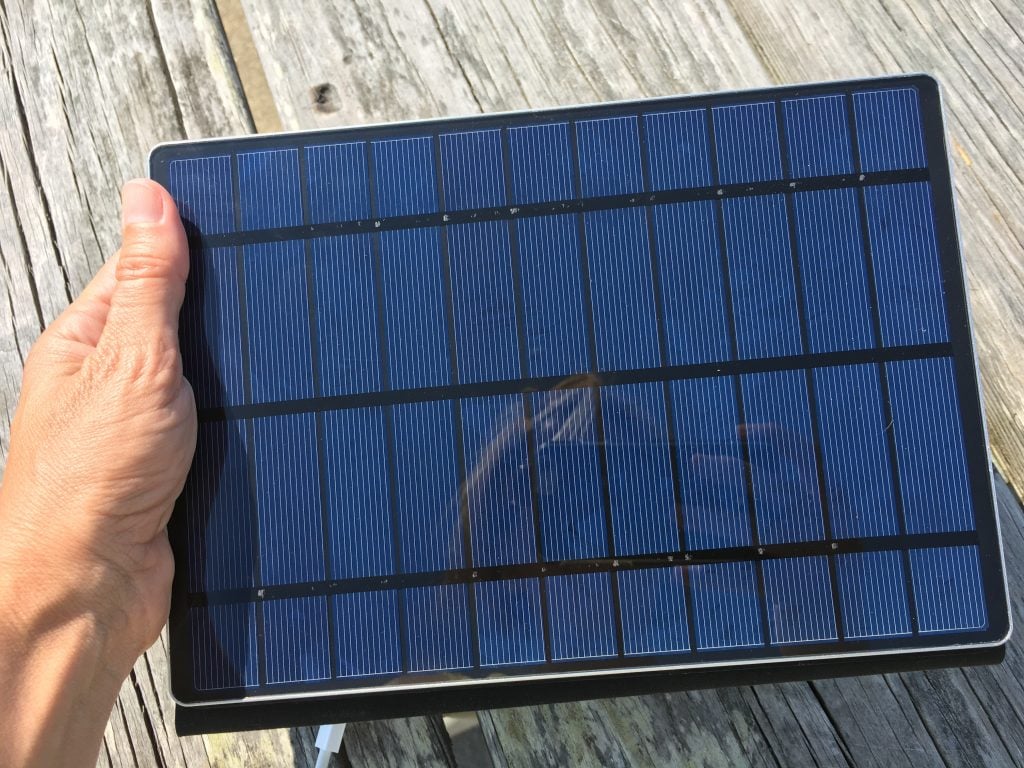 While camping off the grid in Cape Hatteras National Seashore, we had one of these solar panels to power up our electronics. All we needed to do was lay it on the picnic table to charge.
Works great for off grid living, emergency preparedness, or just-in-case backup for day to day living.
When you're hiking or out in nature and desperate for a drink of water, that's when you'll want a SteriPen portable water filter gadget. I've got one of these portable, pocket sized water purifiers that use UV light to kill all of the nasty stuff that can be found in water, even those seemingly-innocent mountain streams and lakes.
I really feel more at ease having the safe, chemical-free technology to kill germs, bacteria and protozoa that can lay you on your back for a week sick as a dog if you drink the wrong water.
This is the power pack that I'm using (It's one of my favorite day hike essentials). Again, when we're off grid camping, we charge it up beforehand and have at least four full charges for the phones when away from a power source.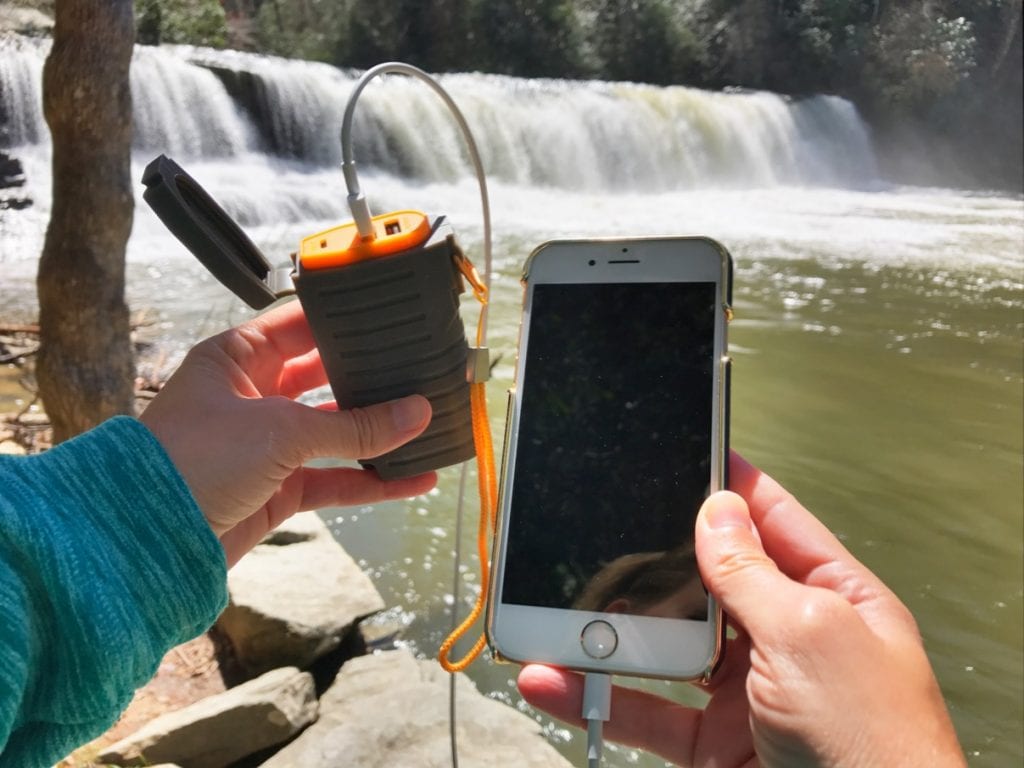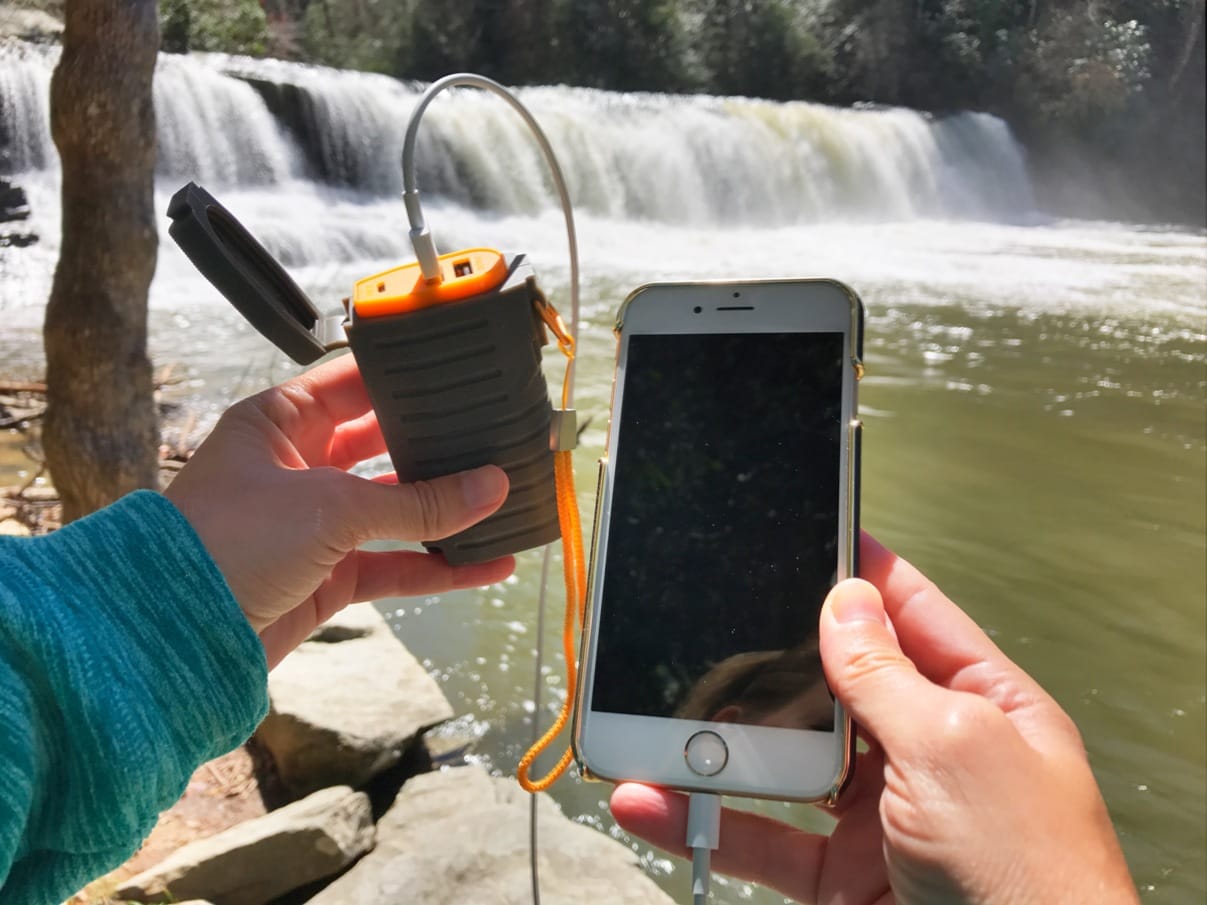 The ALL TERRAIN+ Portable Charger from myCharge has two USB ports, so you can charge two devices at once. Plus, it's made for the outdoors, so it's rugged and can stand up to wear and tear unlike other power packs.
We use it when out for the day, too. You never know how quickly your battery might die, whether from talking on the phone, gaming, watching YouTube videos, or a social media blitz. Better to be prepared and have this handy gadget in your pocket or glove compartment for use when you have no power left.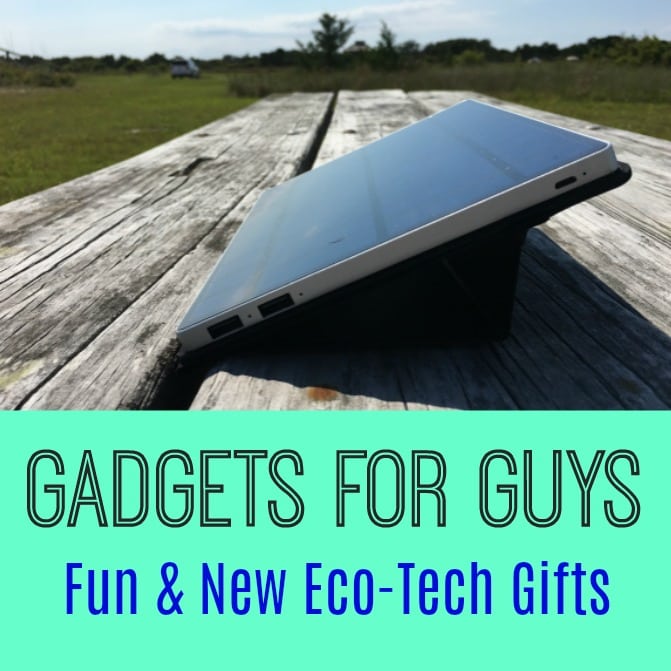 I'm sure there are more cool eco-tech gadgets that I don't know about yet! Tell me what your favorites are and I might add them to the list!
Gift Guides
Here's more of our Gift Guides for unique and fun gifts: